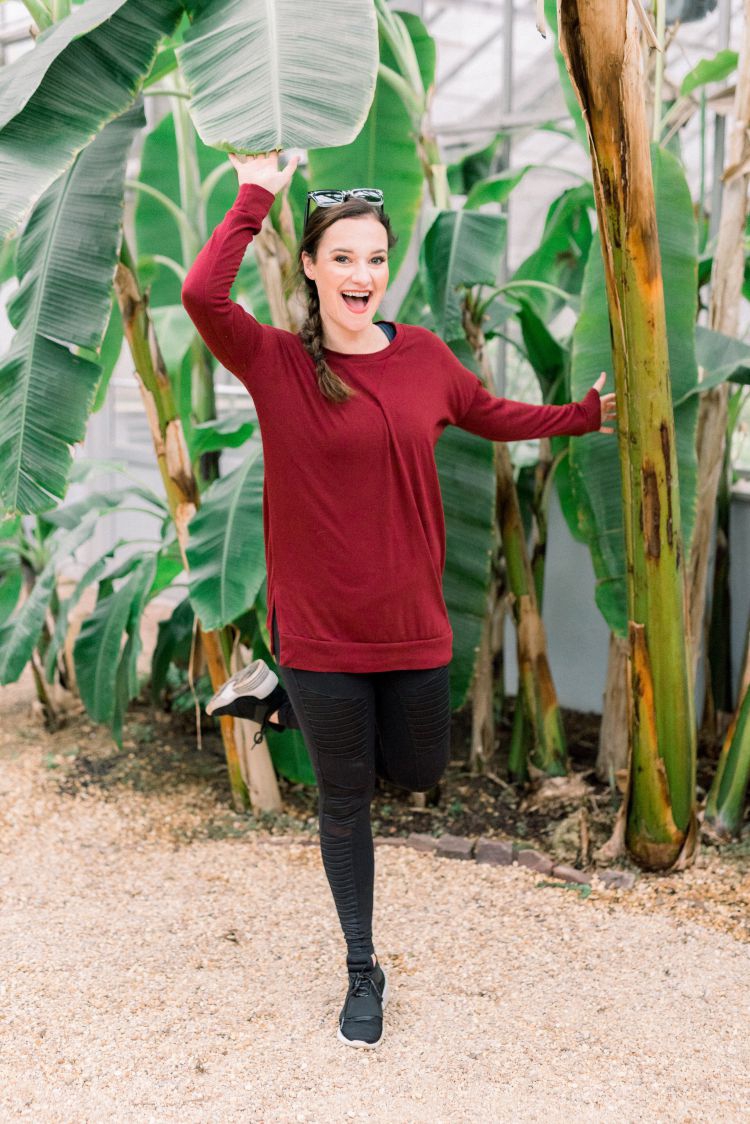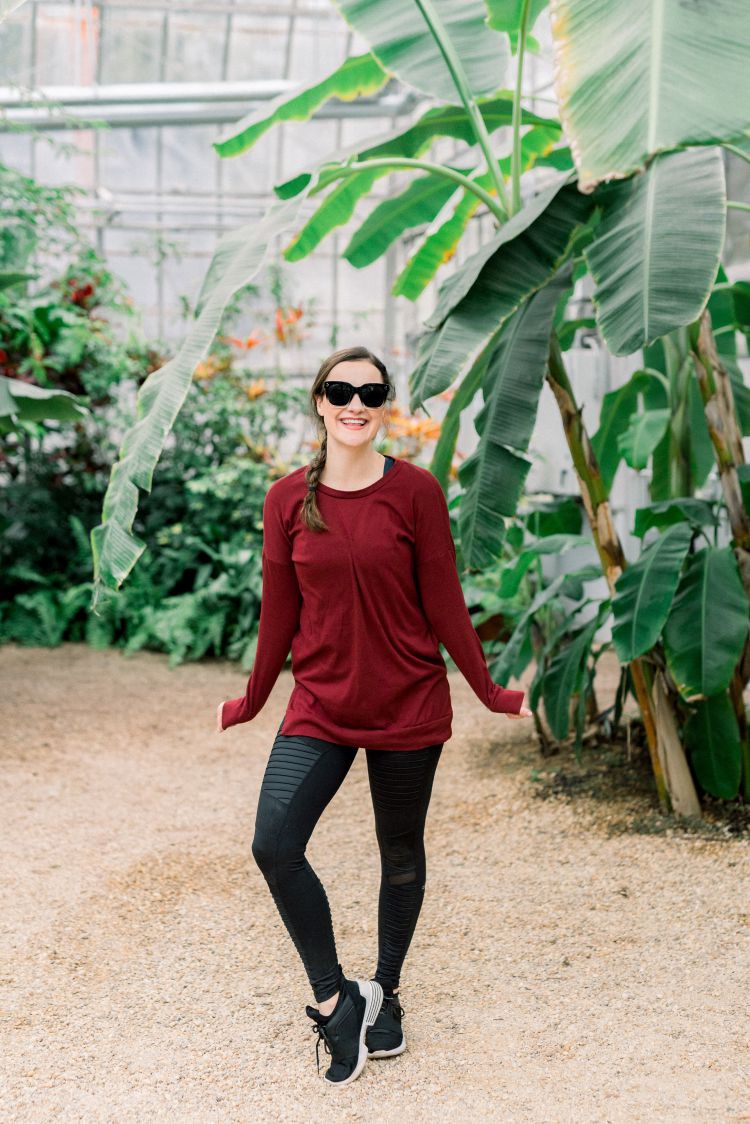 SHOP the Faster Way To Fat Loss Photos: Amazon Lightweight Sweatshirt // Alo Yoga Moto Leggings // Sneakers // No Show Socks // Amazon Dupe Celine Sunglasses // Sports Bra
Photos by Eric and Jamie Photo
You guys! I am beyond excited to kick off this 5 week series all about Faster Way To Fat Loss! I will be covering why I decided to join the program, how YOU can join me in our round with my coach, my favorite recipes that fit my macros, FAQ, how to eat out and still survive the program, and SO much more! If you don't want to miss any of these posts, be sure to subscribe to my blog HERE!
Check out my other FWTFL posts!
This week I want share the "why" behind my reasoning to join Faster Way To Fat Loss. When I was asked to join my first round of FWTFL, I was pretty skeptical! I was only a few months postpartum and was worried about my milk supply dropping plus I had NO idea how to track macros. Coincidentally enough, my HomeFit trainer had just started me on intermittent fasting and was warming me up to the idea of counting macros.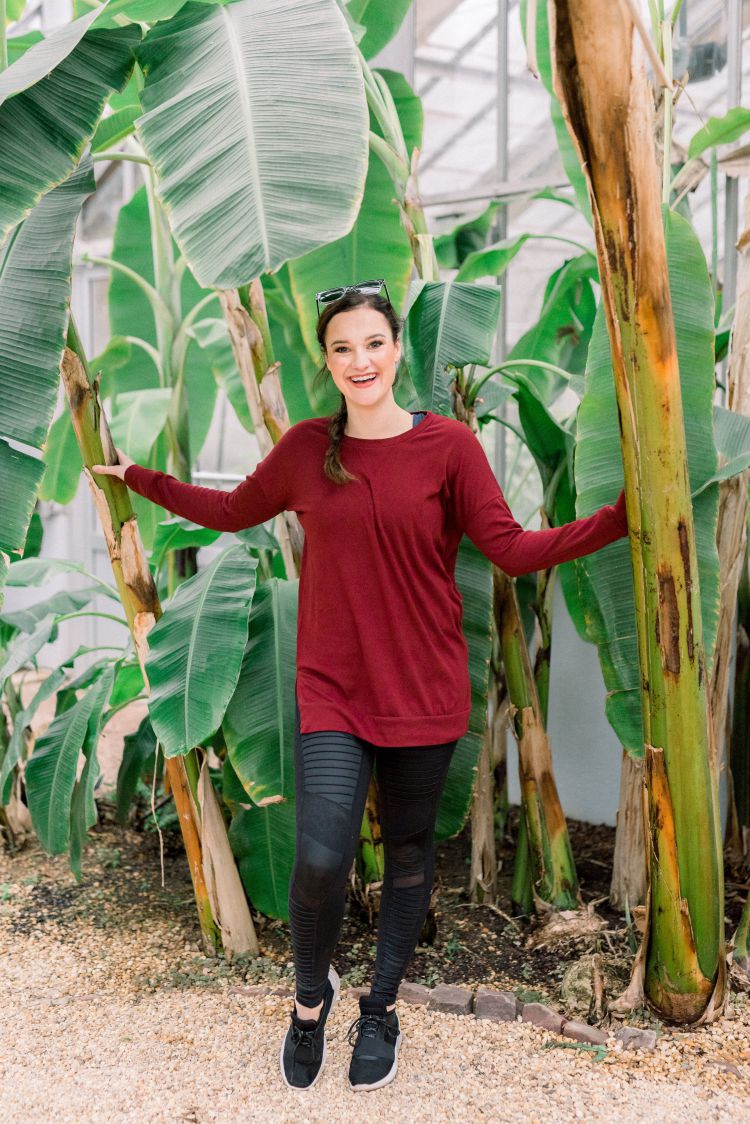 As many of you know, I joined March 18th for my first round of Faster Way so I am about 3 weeks into the program if you include prep week. Several of you are doing it with me and it is such a joy to have a way to "connect" with you outside of the Instagram world. I love doing this together and supporting one another along the way!
I also have many blogging friends doing the program and joining me on this series! Be sure to follow along with Lindsey at Life Lutzurious, Jessica at Happily Hughes, Sarah at Sew Sarah R, Laura at Walking In Memphis In High Heels Dani Marie Blog and Stilettos & Diapers as we all share our Faster Way To Fat Loss journeys with you!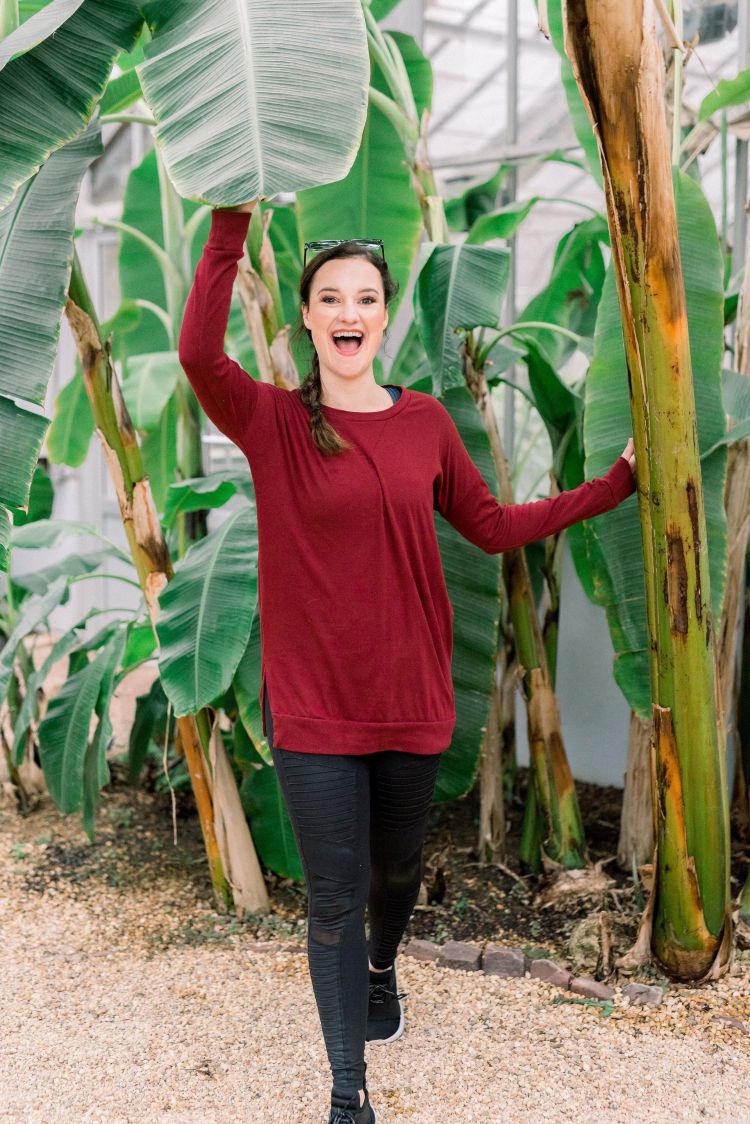 If you are still trying to decide whether Faster Way To Fat Loss is right for you, I am sharing MY 5 reasons why I decided to join below! If you are ready to take that next step, you can join me in my next round on APRIL 15! Click here to sign up and make sure you use my link and get Miranda Wesley as your coach if you want to be in my group! Also, stay tuned because I will be giving away 1 FREE round of FWTFL at the end of this series 😉
My 5 Reasons Why I Started Faster Way To Fat Loss:
1. Learn How To Count Macros
Back in the fall my HomeFit trainer mentioned how beneficial counting MACROS is over counting calories. I loved the idea but was lost when it came to figuring out how many macros I needed and what was too much, too little, etc and got really hung up on measuring food and how to track it.
Faster Way To Fat Loss creates a daily formula for you to follow for your macros that is customized to you and your body! While all days aren't the same, your coach will help you determine how many carbs, fats, and proteins you need to be eating each day! Breastfeeding mamas, this program is customizable for you too! Miranda has made sure my macros are appropriate for nursing so my supply won't drop!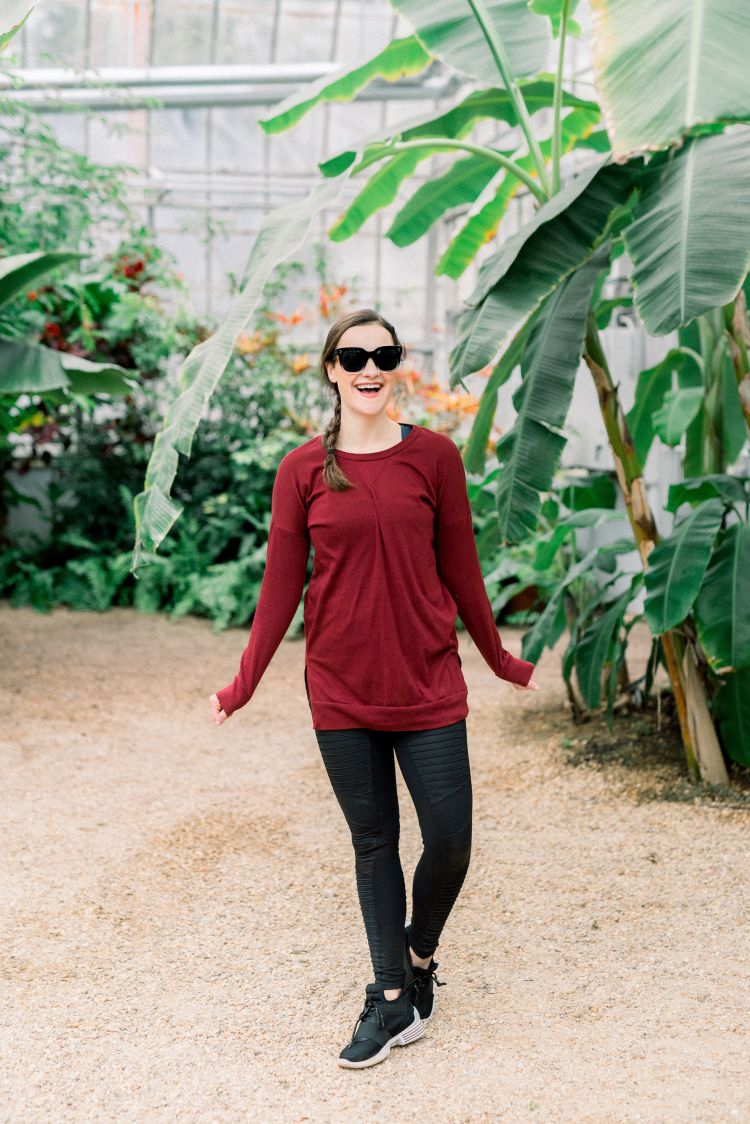 2. Explore Intermittent Fasting
I began intermittent fasting a few months before starting the program, so this wasn't a huge change or hurdle for me when starting. During the program, you fast 16 hours and narrow your "feeding window" to 8 hours. 16 hours may seem like a long time but most of that time is while you are sleeping. You can choose which 16 hours works best for your schedule. For me, I prefer "breaking my fast" at 1pm and eating my last meal by 9pm! This helps my body have time to BURN FAT. I have also heard from my chiropractor the benefits of intermittent fasting! I was really intrigued and am seeing great results since starting the daily fasting process.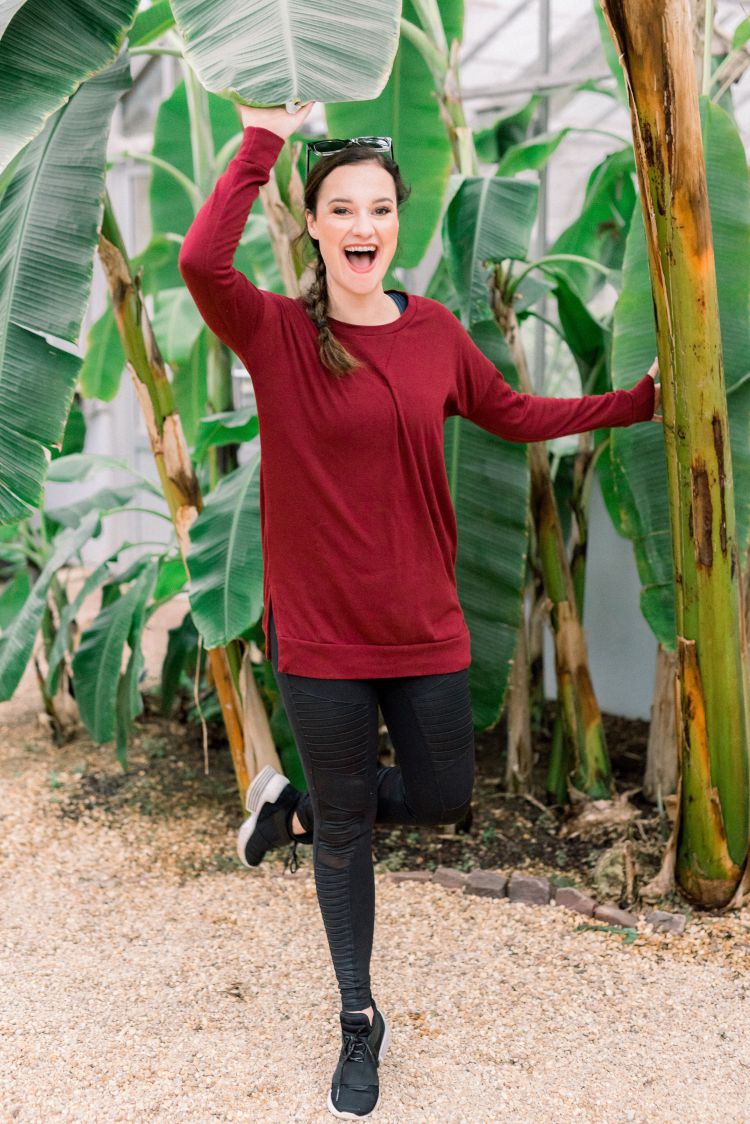 3. Try A Sustainable Program
Faster Way To Fat Loss is more of a "lifestyle" than a "diet". What I loved about the program and what sold me on trying it out was how it seemed sustainable even after the 6 weeks ends. While I love doing Whole30 to reset my body by eating whole nutrition, I know that eating Whole30 FOREVER isn't a sustainable lifestyle for me. This program does promote whole nutrition but in no way does it deprive you from sugar, dairy, grains, etc if you love those things! I am striving to eat Paleo-ish 80% of the time during the program! They encourage you to eat things that come from the ground or have a mother. 😉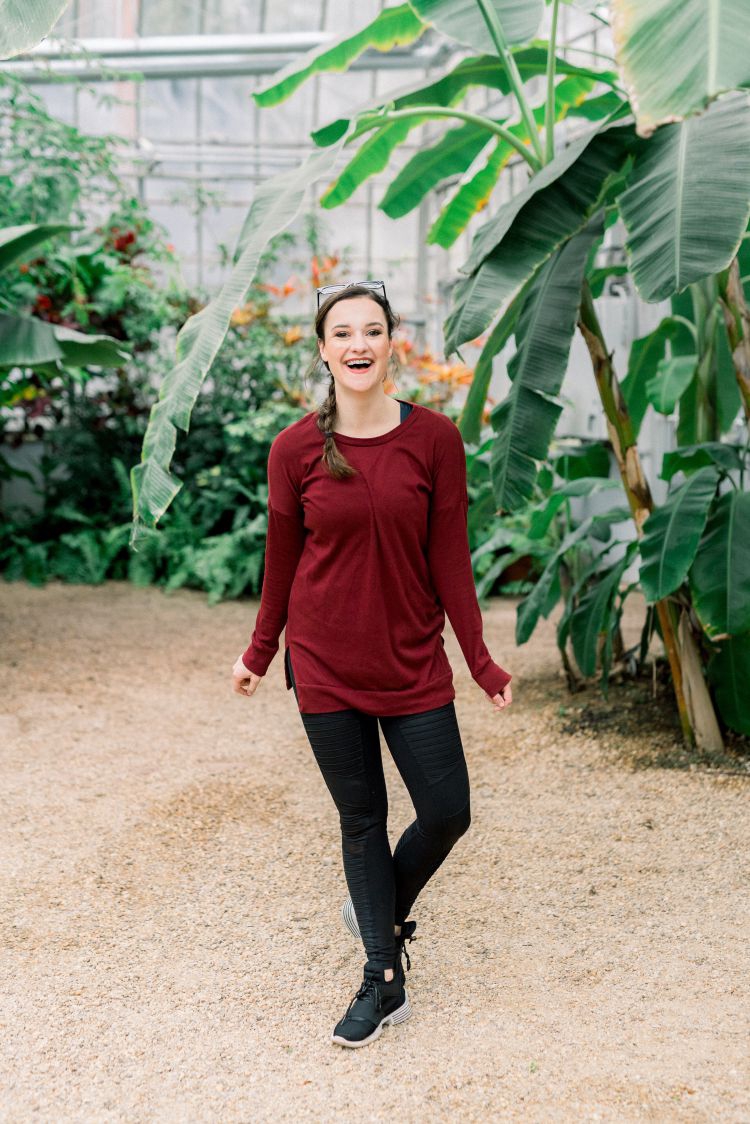 4. Carb Cycling Paired with Workouts
Y'all know I love my daily workouts and exercising is such a huge part of my life! Before the program started, a typical workout week for me would include Pure Barre, HomeFit Training sessions (use code MLWL for 20% off virtual training or in-home training and first session free), going on walks with the boys, and attending Burn Bootcamp (get your first two weeks FREE!). Faster Way To Fat Loss has now taught me how to pair my workouts with my nutrition to maximize results! The way the program is setup helps you to burn FAT and gain muscle, making it great for post-baby bodies! The best part? You receive a workout guide for beginners, advanced, at home workouts, and gym workouts – which means no matter your lifestyle, it is designed to fit you!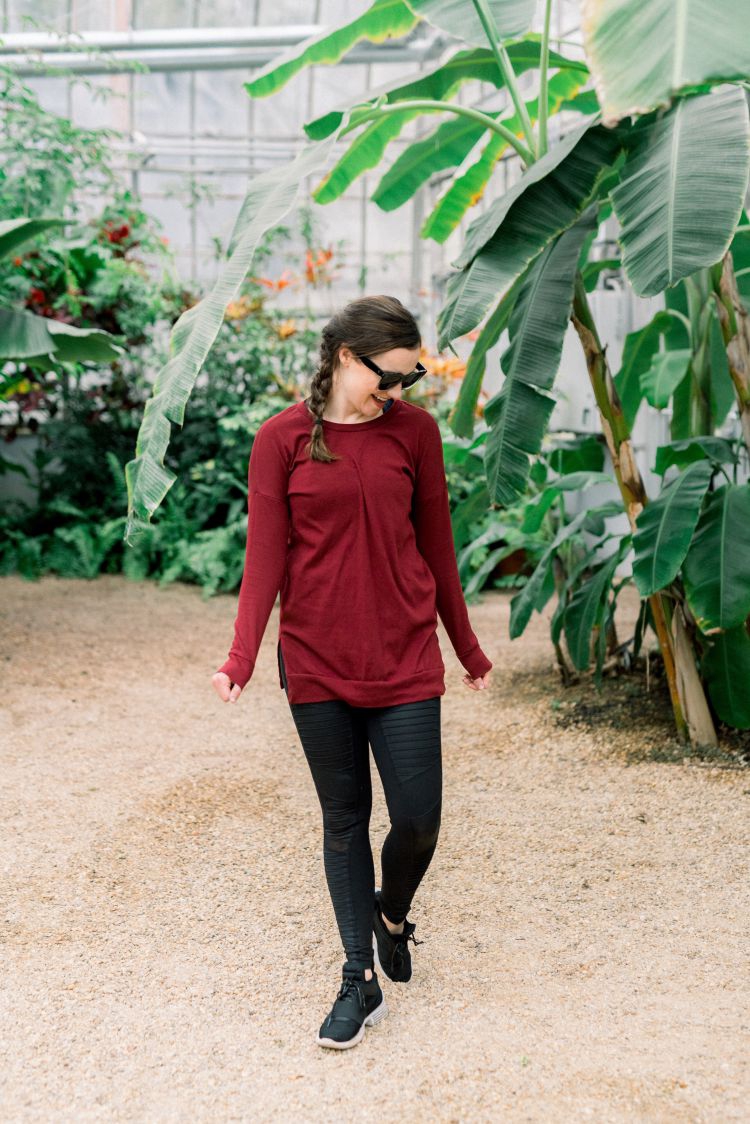 5. Love My Body!
My 5th and final reason may sound silly but I truly believe in investing in your body, health, and wellness! Y'all know I recently did a Love Your Body Series where I spent weeks talking about what it looks like to take care of yourself! As busy moms and women, our own health is often the first thing to go when life gets crazy but it is so important for us to take the time and extra effort to care for our bodies so that we can adequately pour into our kiddos, spouse, family, coworkers, hobbies, church, all the things! Faster Way To Fat Loss teaches you how to celebrate progress not perfection. This is a game changer for most women. The program focuses on self love and acceptance. Over 80% of women HATE what they see in the mirror and FWTFL is a mission to change that!
Need more reasons to join?
To feel increased energy! What woman and especially mom doesn't need that?!
To learn how to fuel yourself and your family with healthy, whole food nutrition that doesn't break the bank.
To stop being intimidated by the gym and/or exercise. The workouts provided remove the doubt and the question "what do I do in the gym??" FWTFL work outs are proven to be quick and effective.
To find a supportive tribe. The value of having a dedicated coach and community all with the same goal and heart cannot be understated. This is the difference maker for SO many!
SHOP the Faster Way to Fat Loss Post
PIN the Faster Way to Fat Loss Post for Later!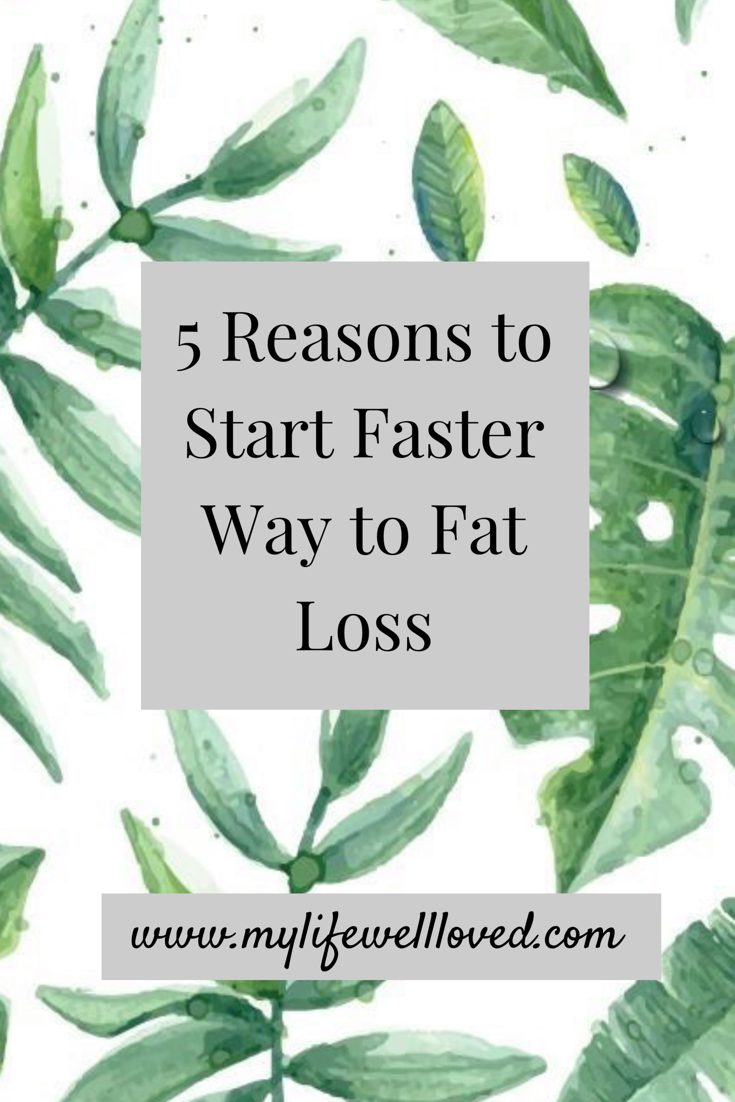 Heather Brown helps busy mamas of young littles who are caught in the hustle to find encouragement in their journey to true health, from the inside out, starting with the heart. Read her journey of learning to live a life well-loved
HERE!