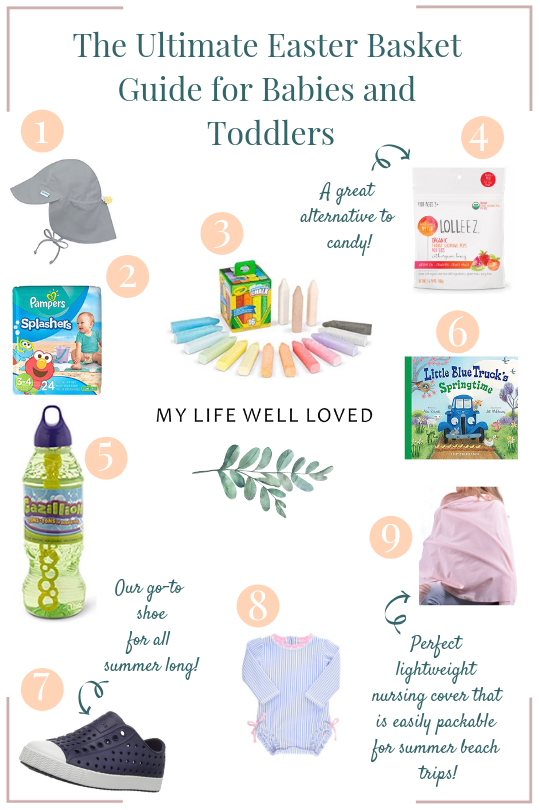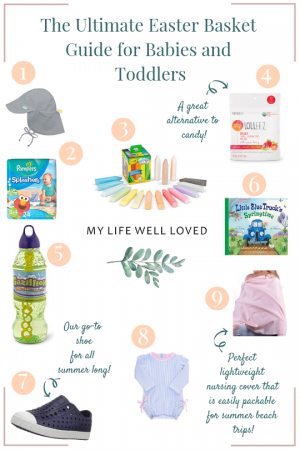 SHOP The Easter Basket Ideas For Babies & Toddlers Post HERE: 1. Sun Hat // 2. Swimmies // 3. Chalk // 4. Organic Lolleez // 5. Bubbles // 6. Book // 7. Native Shoes // 8. Ruffle Swimsuit // 9. Nenekanopi Nursing cover
Photos by Eric and Jamie Photo
Thank you to Nenikanopi & Momeez Choice for partnering with us on this post!
Easter is fast approaching and I have found all your Easter basket goodies so you can check shopping off your list! Almost all the items included are Amazon Prime because free two-day shipping is always a plus! I love finding "practical" items to fill Leyton, and now Finn's, Easter baskets with.
Whether it is craft supplies for sensory activities, outdoor toys, or swim must-haves for summer, this is the perfect time to stock up for your littles! Of course, y'all had awesome suggestions too. Bubbles and chalk were the top recommended and I can't agree more with warm weather around the corner or already here depending on where you live!
While Easter is such a fun holiday with the dawn of spring, the cutest little bunnies, and Easter egg hunts, I do want to point out that we celebrate Easter for a much more significant reason. For me and maybe you too, Easter is a celebration of the outpouring of grace, our salvation, and eternity with the Father and Risen Savior.
If you are looking for a way to incorporate faith into your child's Easter this year, I would highly recommend The Easter Story Egg and Story Egg Wooden Candy Hiding Eggs which is a great family and toddler activity or the Jesus Storybook Bible! It is only $10 and one of the best resources I have found for teaching my children stories about Jesus!
I so enjoyed finding all these Easter Basket goodies for your little ones and hope this helps all of you mamas by taking one thing off your busy plates!
Easter Basket Ideas For Toddlers: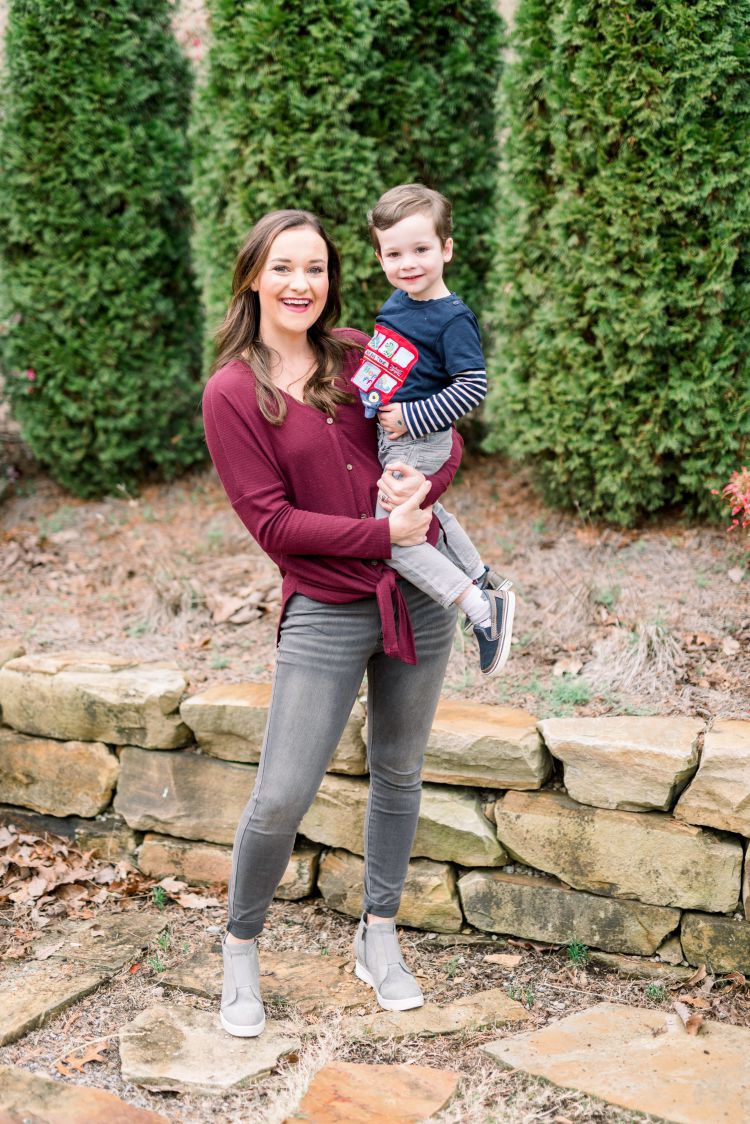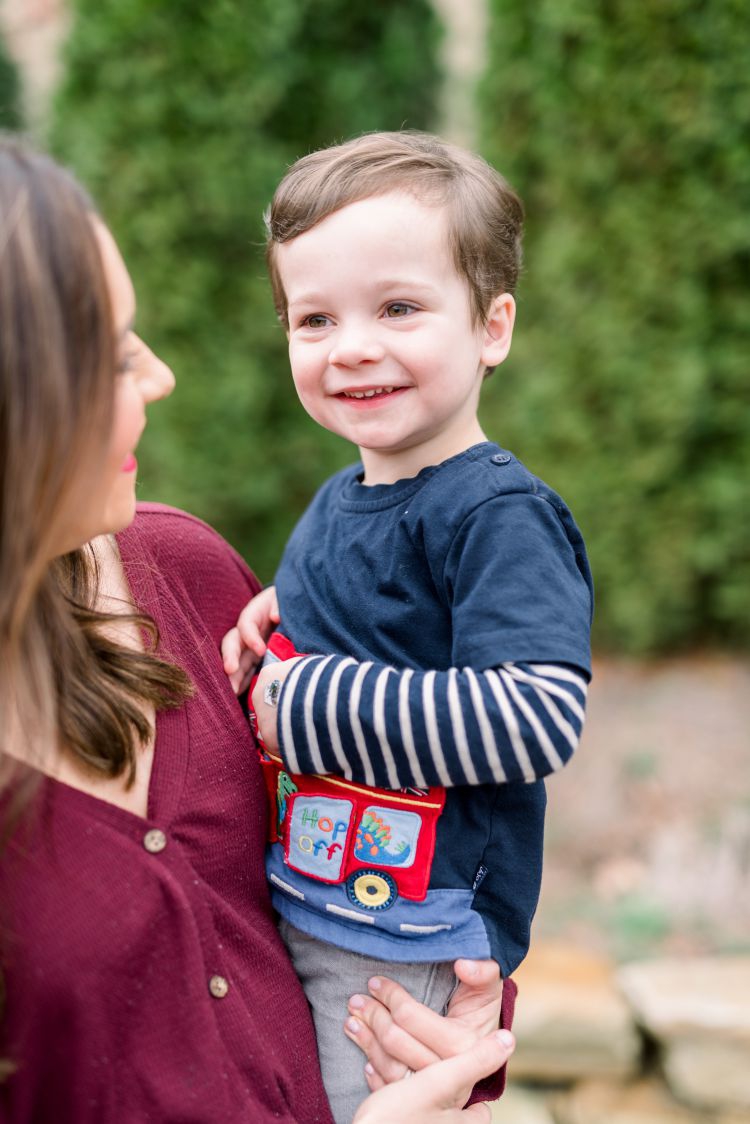 Top // Gray Jeans // Wedge Sneakers // Leyton's Top // Leyton's Pants // Leyton's Sneakers
So many fun ideas for toddlers! One thing I am for sure putting in Leyton's Easter Basket are the allergy season essential –Lolleez, organic throat soothing lollipops for kids!
Another fun idea to include in your little ones Easter Basket are games that the whole family can play! I even found Let's Go Fishin' for under $5! There are several items like their favorite toddler cups and sweet treats eligible for Two-Day delivery if you need last minute ideas!
Easter Basket Ideas For Babies: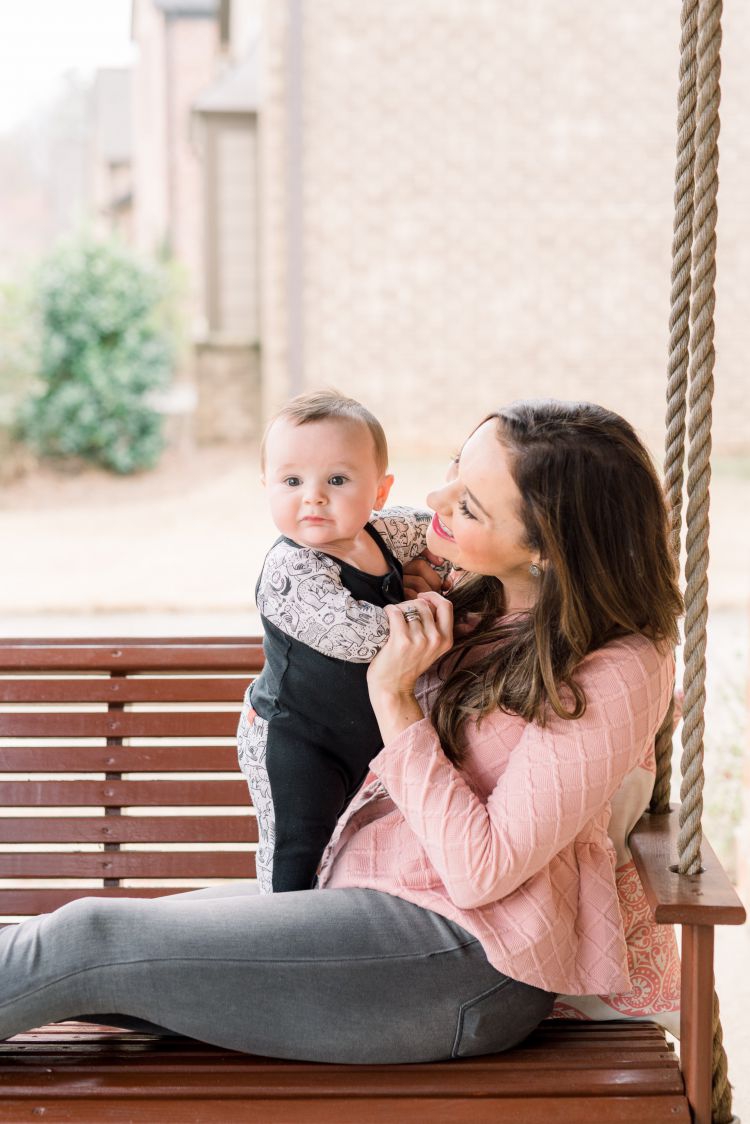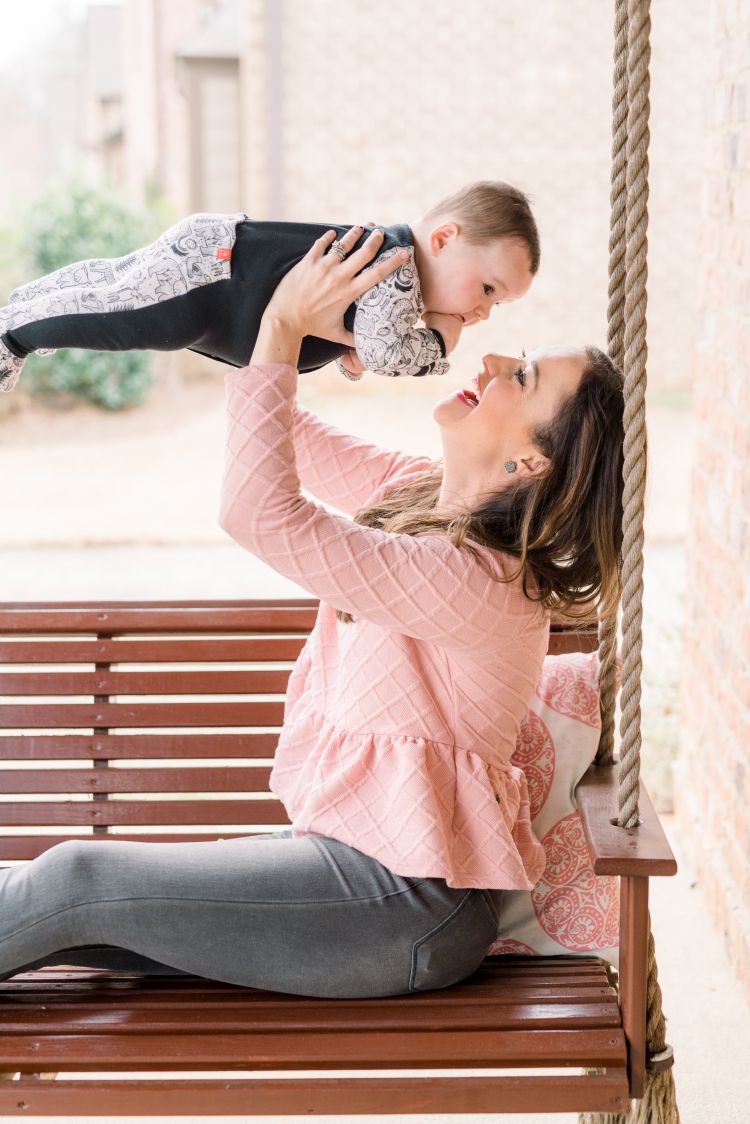 Top // Gray Jeans // Earrings // Finn's Onesie // Swing
Mamas to new little ones, this is for you! I tried to find some practical but also fun ideas for filling your baby's Easter Basket! I love all the swimwear, sunscreen, and swim diapers because those are things I know I am already planning to buy later so it doubles as a gift for now – even though Baby Finn doesn't really know the difference 😉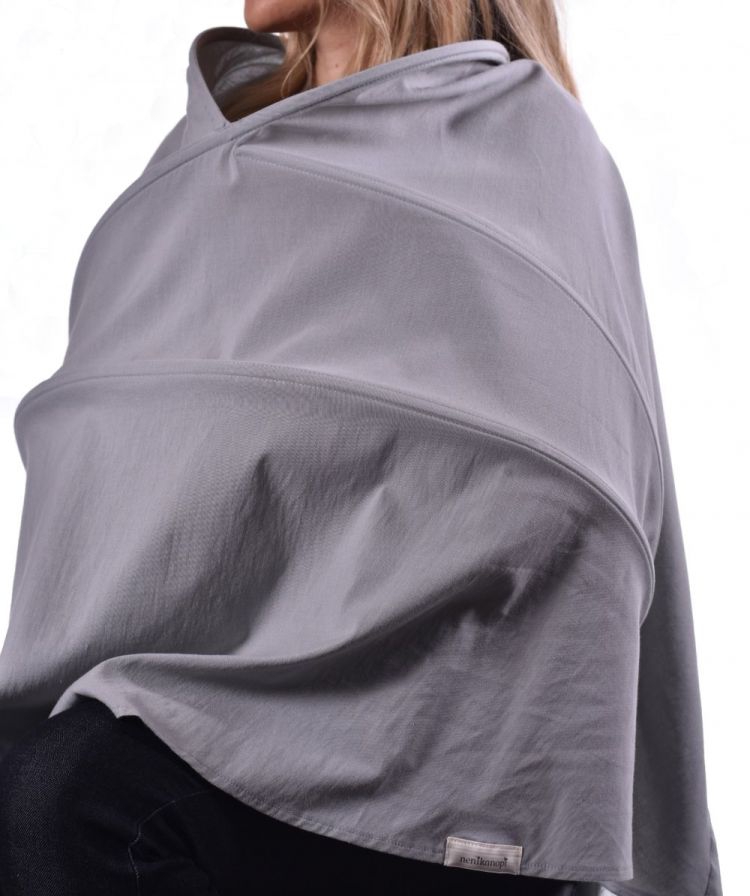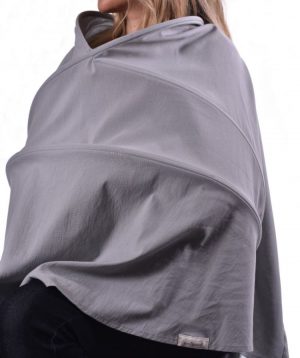 One thing I would encourage you to look into are Nenikanopi's Infineni Nursing Covers! These are a 4-in-one canopy, carseat cover, and nursing scarf. I feel as though these would be so helpful on summer vacations, beach days, pool days, you name it!
You can shop the Nenikanopi by clicking here or the image above! For under $50, this is the perfect gift for you + baby!
Your Baby Easter Basket Recommendations:
Playdough, no spill bubbles, new swimsuit for summer, new books @cecilyelward
Babiators, new bubble bath, bath crayons, shark washrag/loofa @sarah5581
Reading book, bunny lovey, Otteroo infant float. Pack of teethers or something @beaconstantine
Food/snacks, a book or two, anything for teething like connect the chain links, bath paints, a puzzle, maybe a cheap family game @jackiepulliam87
Easter board books, set of banner toys blocks, baby spoons and bowls @parkerla_
Puffs, new pacis, bumkinsbaby reusable snack bags, swimsuit, board books @sarah7484
Swimsuit, swim diaper, sunglasses, body wash, bottle, stuffed bunny, Jelly Cat stuffed animals @bamaworkingmom
Books, washable paint or paint dotters, color books, crayons and playdough @brianamelter
Chalk, bath bomb, book, swimsuit, babiators, plastic eggs, cloth diaper for spring @victoria.berry3
Books, rain boots, teething egg @jenn__pelletier
New easter outfit, teethers, new pair of shoes, teething egg @hancattstiver
Target has $1 shaped egg chalk @amy_e_solito14
Coloring book, springy book about bugs or birds, bug catcher @stokescourtney3
Baby toothbrush, sunhat @krugerjillian
Melissa and doug wooden toy @jewelsbeth
Books, butterfly net, puffs, legos, chalk, bath boys @mrskelch
Socks, Disney movies, kite @mrs_aeb11
Books, chalk, small outdoor toys, squeaky eggs @whitney042812
Your Toddler Easter Basket Recommendations:
SHOP All The Easter Basket Ideas Tor Babies & Toddlers:

Check Out More Easter Posts HERE: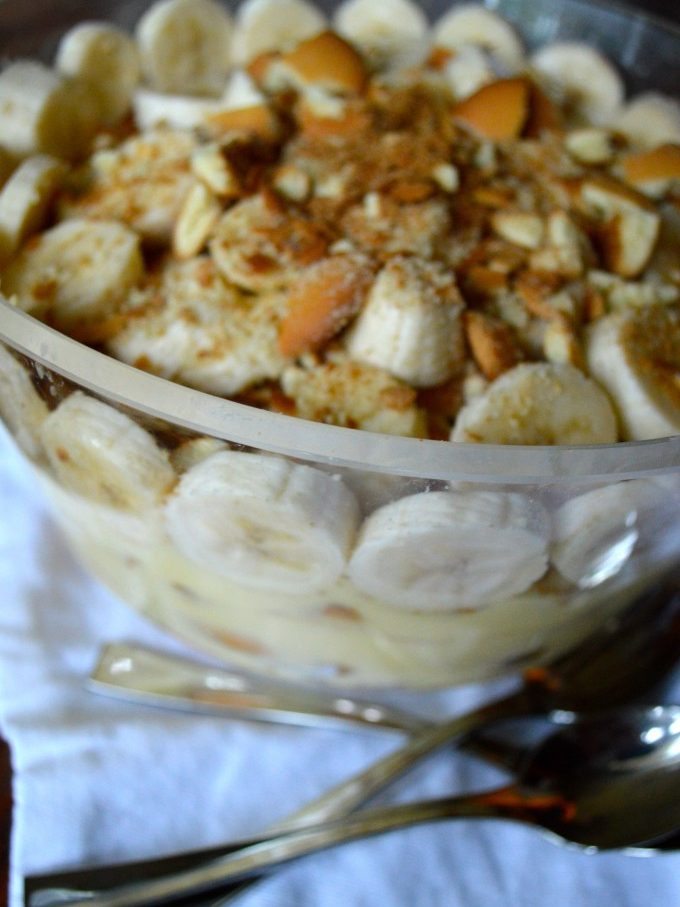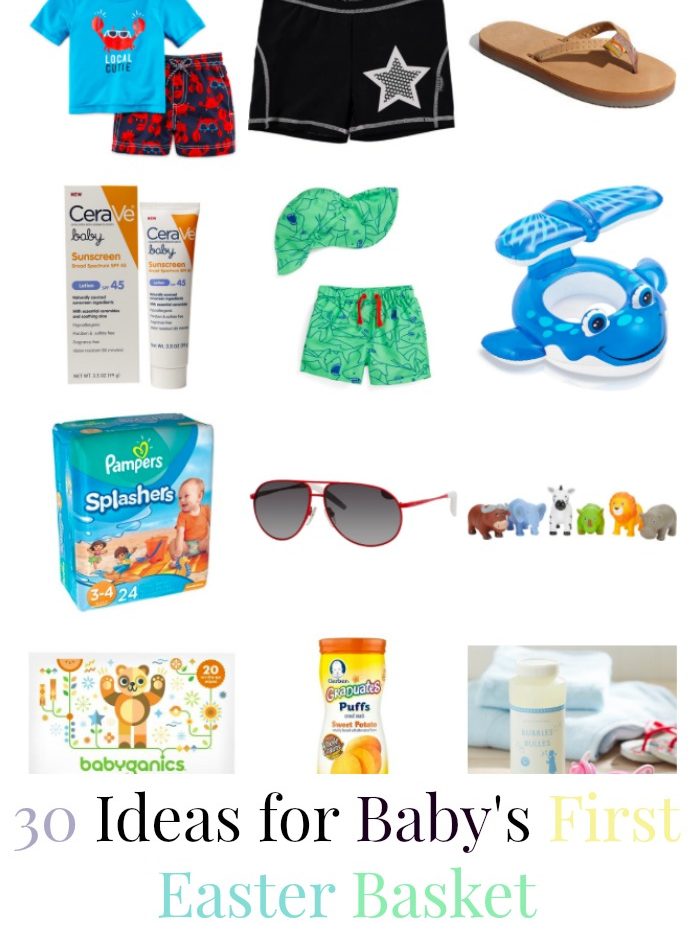 PIN The Easter Basked Ideas For Babies & Toddlers For Later!