Oh My Stars, Girl, Hi! Are we besties??
Ready to take steps to love your life, mama friend? You're in the right place!
Hi, I'm Heather! So nice to meet you! I'm from Birmingham, Alabama, married to my college sweetheart Eric, and #boymom to Leyton and Finn! I'm defined by my faith in Jesus, my southern roots, and my deep love for people.
I'm guessing if you landed on this page, you're a tad curious about what we're all about, and how we can help you.
Keep scrollin, girl.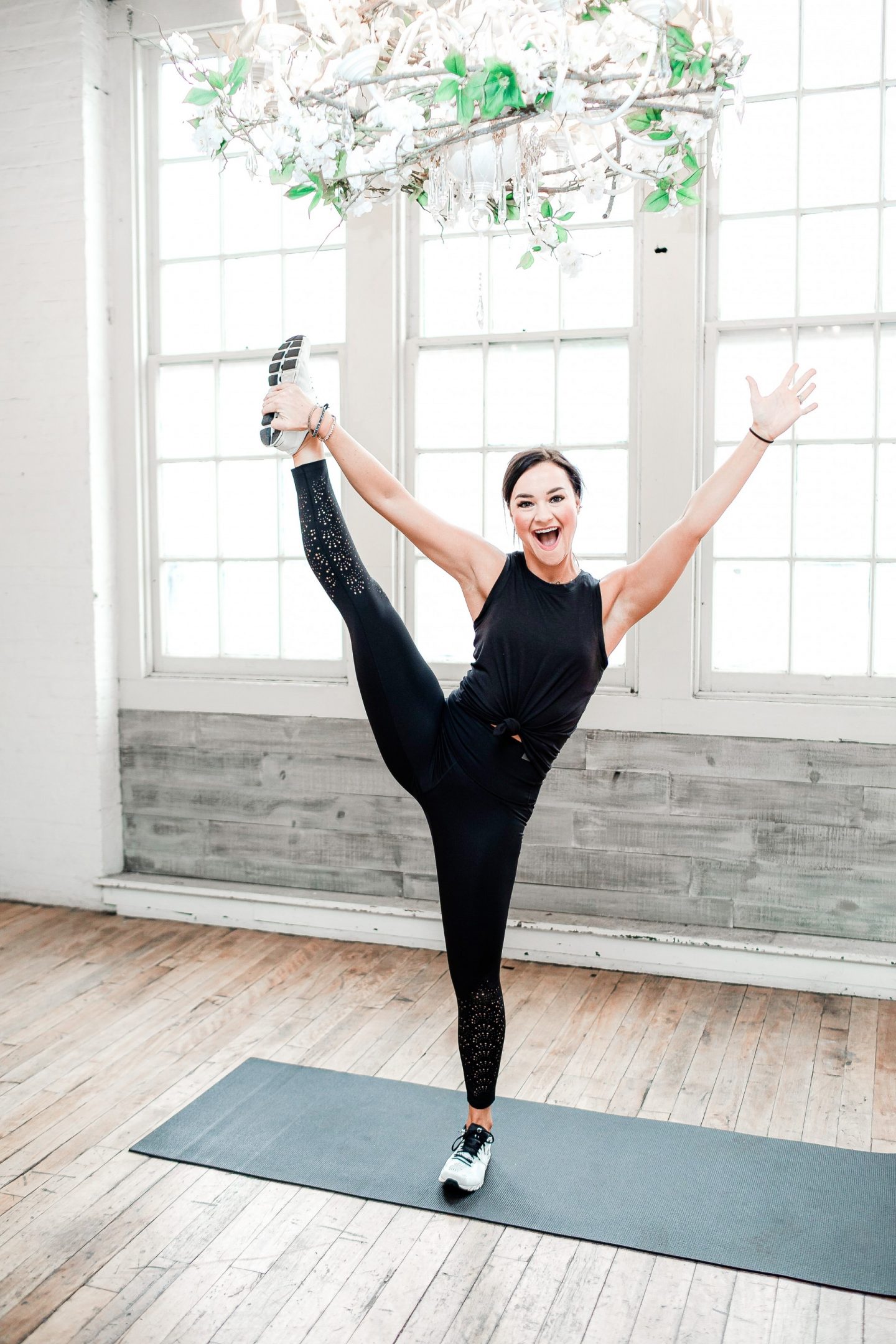 If we were sitting down over coffee in my favorite shop, I'd love to hear who you are and what brings you here. Please come say hi (if you haven't yet!) by signing up for my weekly emails–I love talking one-on-one in your inbox.
Rewind to when I had my first child – I was a lead fitness instructor, with a job writing meal plans and doing marketing for the largest online meal-planning company. At that point, health was important to me, but it was more about rushing around and making it to the Pure Barre studio on time, and not as much focus on OTHER important parts of my health.
A huge turning point in my health journey was after I had my oldest son, and had a traumatic birth and 4th degree tear that left me unable to walk to my mailbox. As a fitness instructor and a very active, bubbly person, this left me reeling. On top of that, I was diagnosed with PPD and everything I thought I knew about what an active life looked like was turned on its head in those newborn days. I realized I needed a new definition of health from the inside out — and today I like to call that my triple threat triangle. (Mind, body, and soul!)  
For starters, there are so many aspects to living a truly healthy, balanced, joy-filled life than just being active and counting calories! (I know, shocker, right?)
I don't have a perfect life that's all figured out, but I have learned that the little things are actually the big things.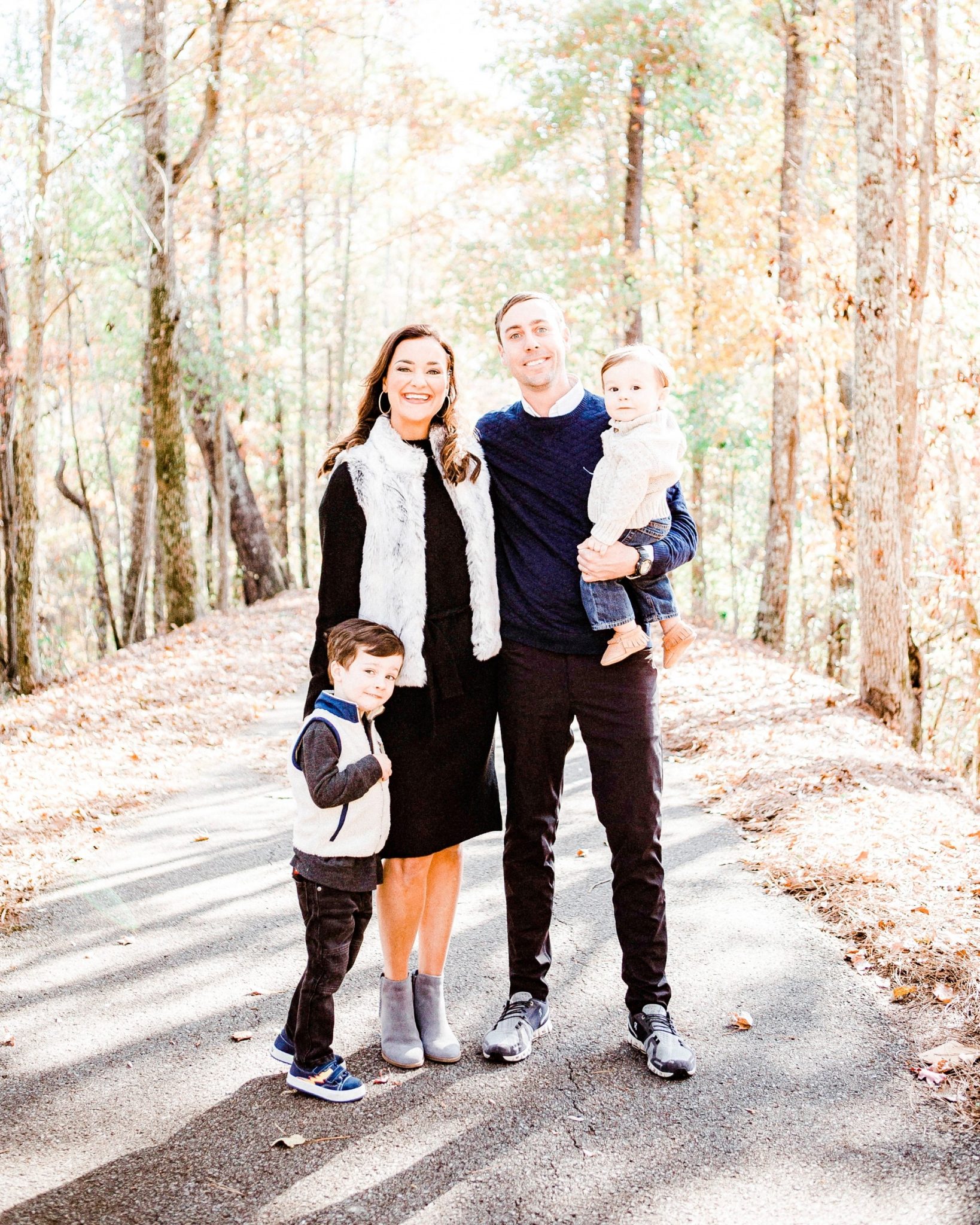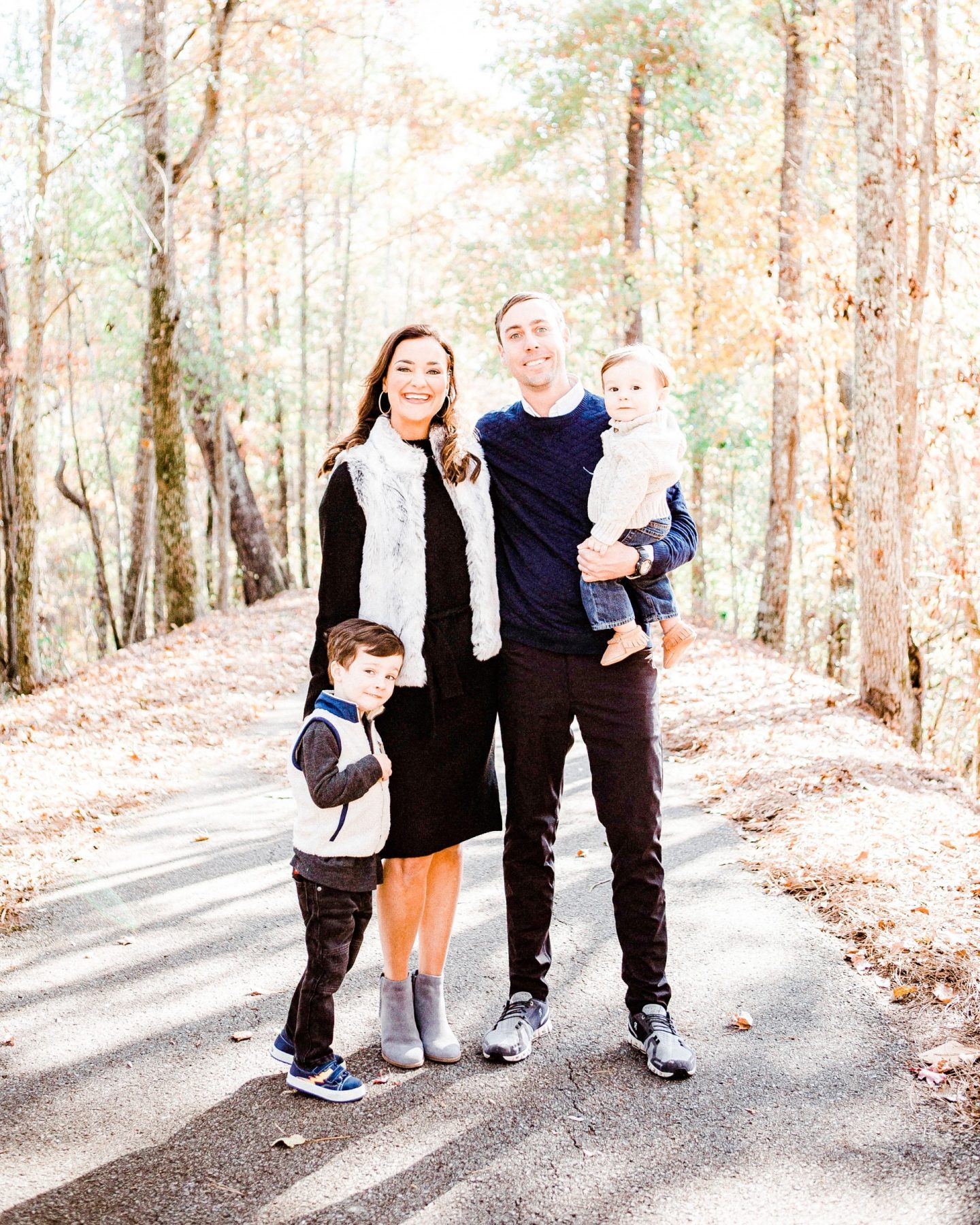 In a world that tells us that we should always want more and be more and do more, we really need to key in on contentment and loving the life we have. Choosing joy and keeping my cup full to pour into those around me is something I strive to do, however imperfectly, every single day.
Will you join me?
This message has gone further than I could have imagined, and I'm able to engage with over 1 million women every year–some call me a mom life coach, and I love it! I've been honored to be featured on TV and on the Southern Living Youtube channel, hosted events and speaking engagements as a blogger and thought-leader, and consistently partner with multiple Fortune 500 companies who recognize the power of the message we share here at Healthy by Heather Brown (formerly My Life Well Loved) and the community we've built, together. I have an amazing team of 7 women at Healthy by Heather Brown who keep everything running smoothly behind-the-scenes. (If you want to learn how we built our team the hard way and the key turning point that skyrocketed my business, click here!!) And in 2022, I started the Healthy by Heather Brown podcast, where I have conversations that matter with really cool people. 😉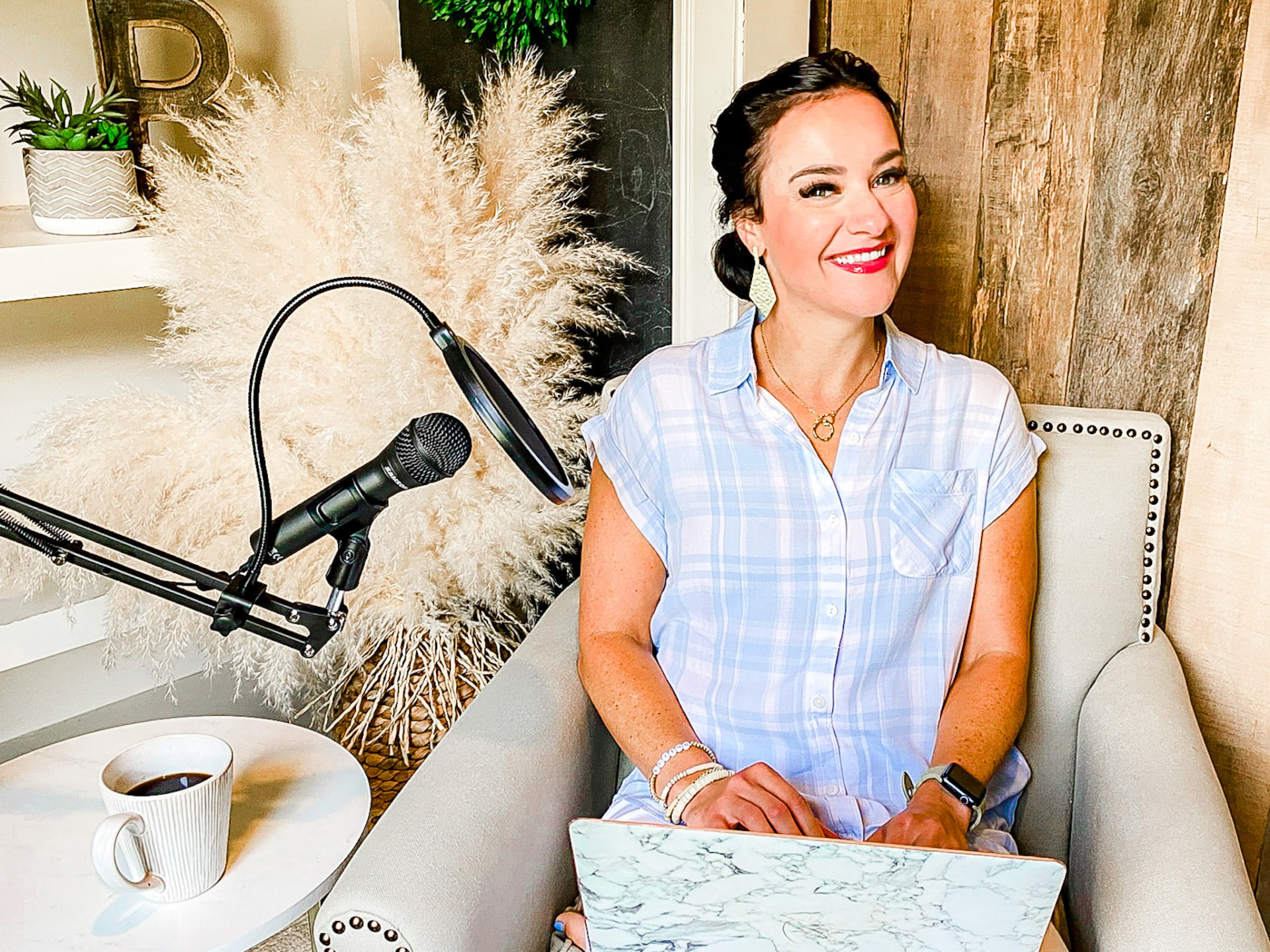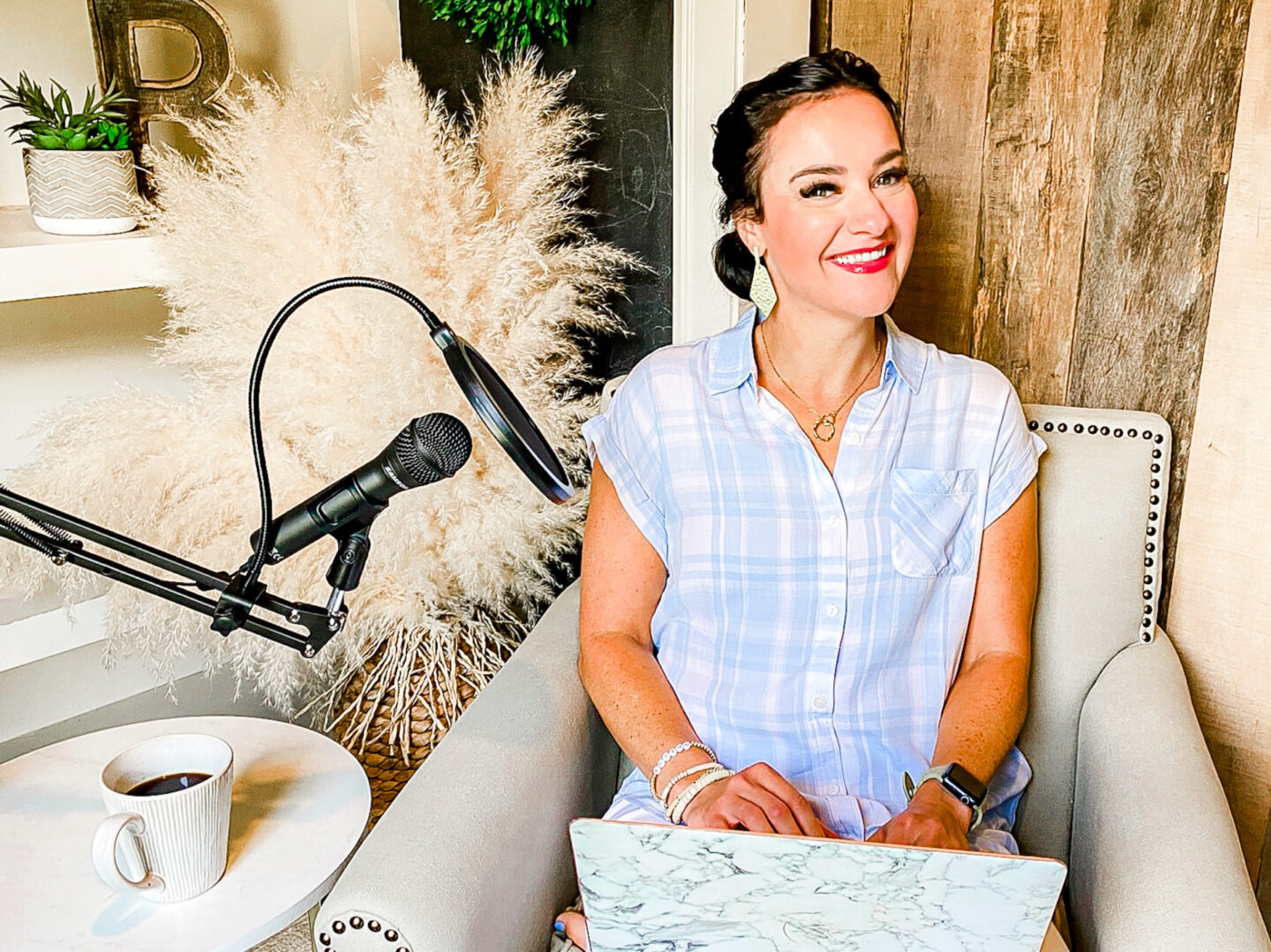 Whether you're overwhelmed by wellness buzz words (like what's intermittent fasting, anyway?) or just looking for practical ways to balance being healthy and having time to BREATHE, I got you, friend! I daily share ways for young moms to love their life and pursue health in mind body and soul as required of us in Mark 12:30-31. I am passionate about sharing the gospel as often as I can and teaching others to take 1 step toward a healthier life every day. I'll also help you redefining health physically, mentally, and spiritually through my crowd favorite Sunday Reset training!
And don't worry – we'll have fun doing it. Whether we're rounding up the best Amazon finds, the easiest way to stay hydrated, or time-tested ways to get picky kids to eat healthy, I've got you covered!
Around here we embrace the balance, get our sweat on, enjoy a glass of wine, and savor the little things.
So pour yourself that third cup of joe or grab your pre-workout, douse your hair in dry shampoo, and let's get after the day-to-day together!