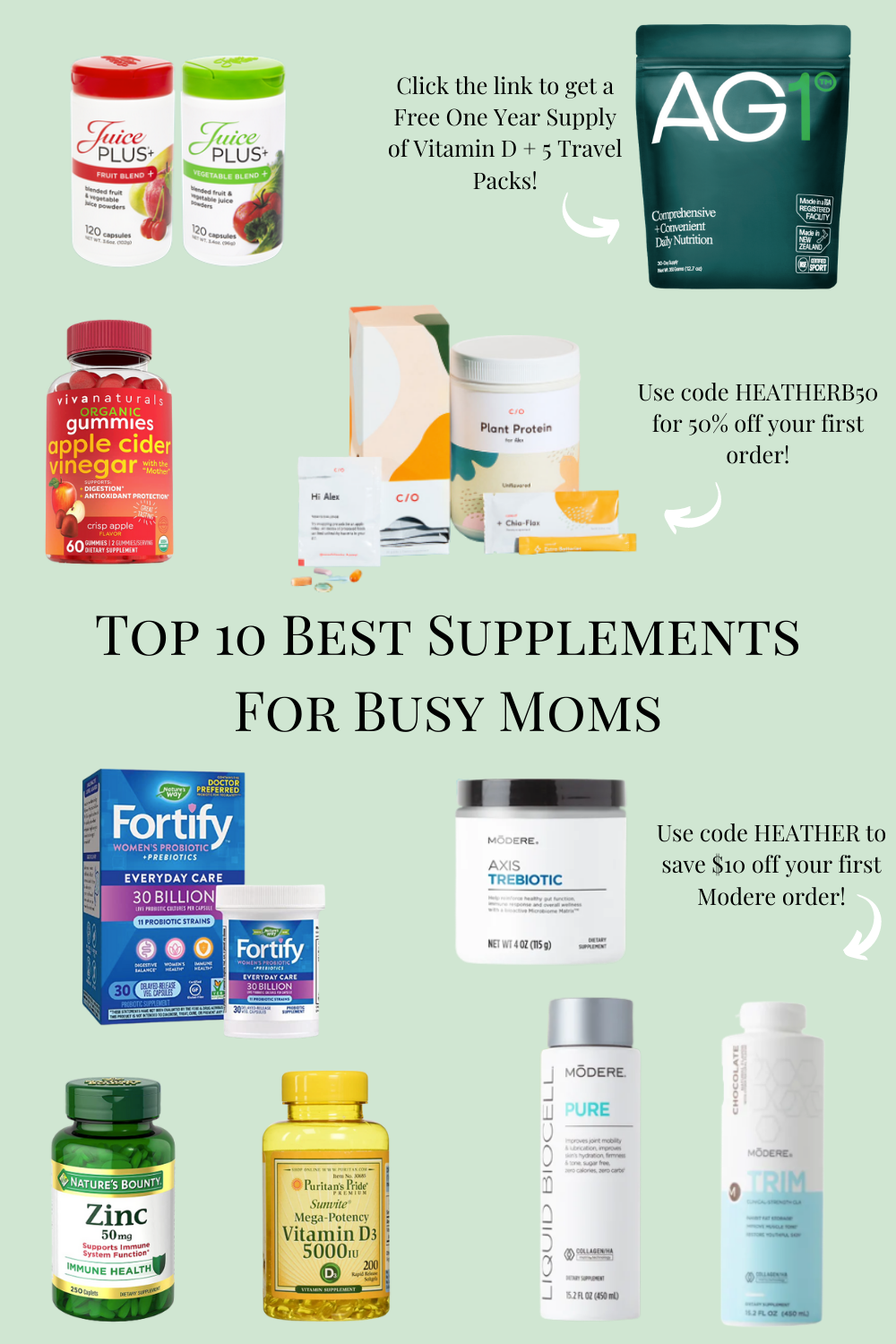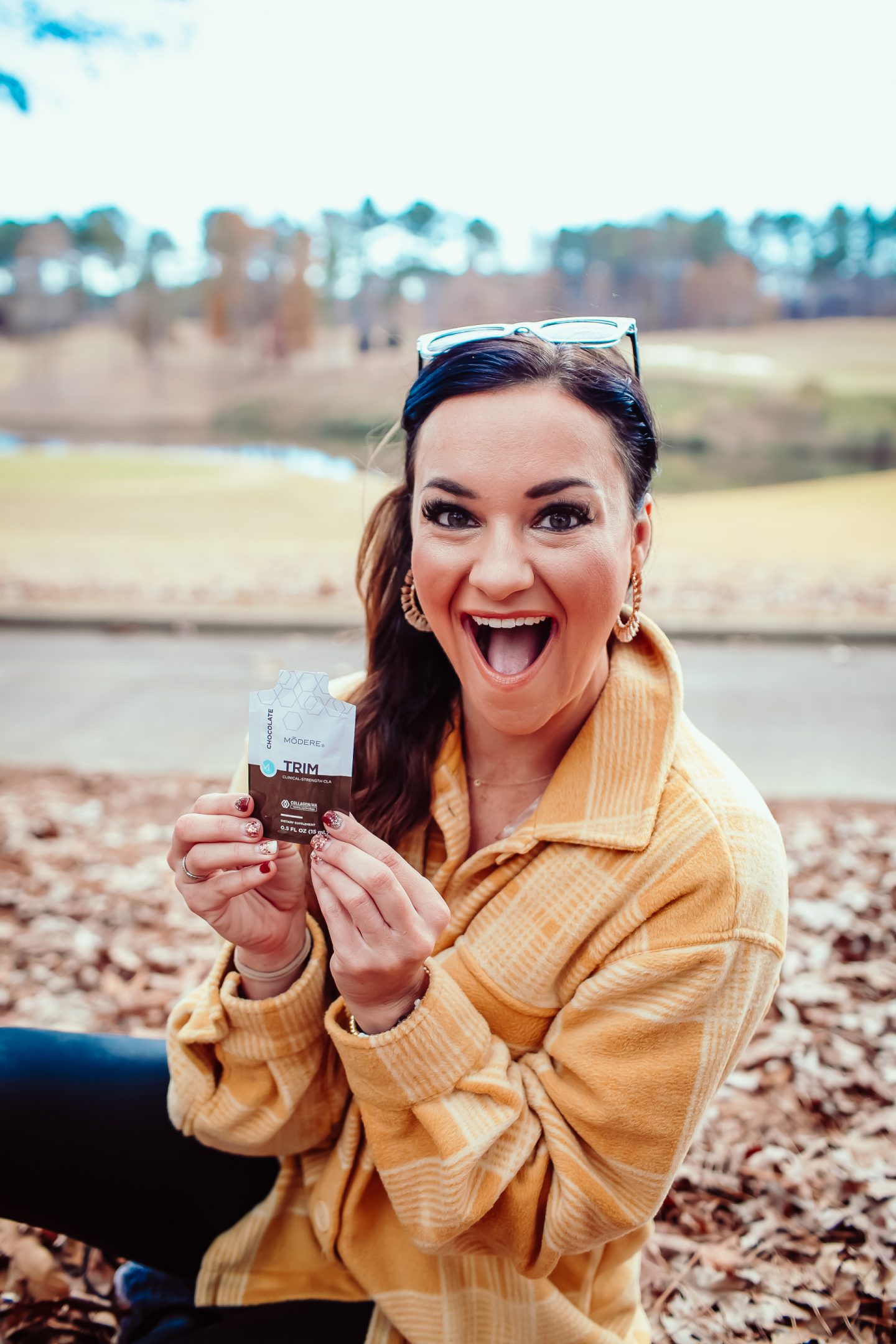 Shop The Top 10 Best Supplements For Busy Moms Post HERE: Shacket // Leggings // Earrings // Sunglasses // Boots // Beanie
Keep reading to see the best supplements for busy moms!
Photos by Mary Kate Steele
If y'all have followed me for very long, you know that I am passionate about sharing the best supplements for busy moms. As a busy mom of two little boys, I make it a priority to fuel my body with healthy foods, plenty of water, and of course- supplements!
Hear me say that I know the word 'supplements' can sometimes feel intimidating. Don't even get me started on trying to walk down the vitamin aisle in Target or the grocery store. Questions like "which brand is the best?" and "what should I be taking?" flood my mind. I am instantly overwhelmed and more often than not, I end up walking out without any supplements!
Each week when I meal plan, I also make sure I am stocked up on my supplements. I try to make sure I never run out, and that's why SmartShip is my best friend. It's similar to Amazon's Subscribe & Save feature. It allows you to make sure your orders arrive on time, so you never run out! Now, let's get to the best supplements for busy moms like YOU!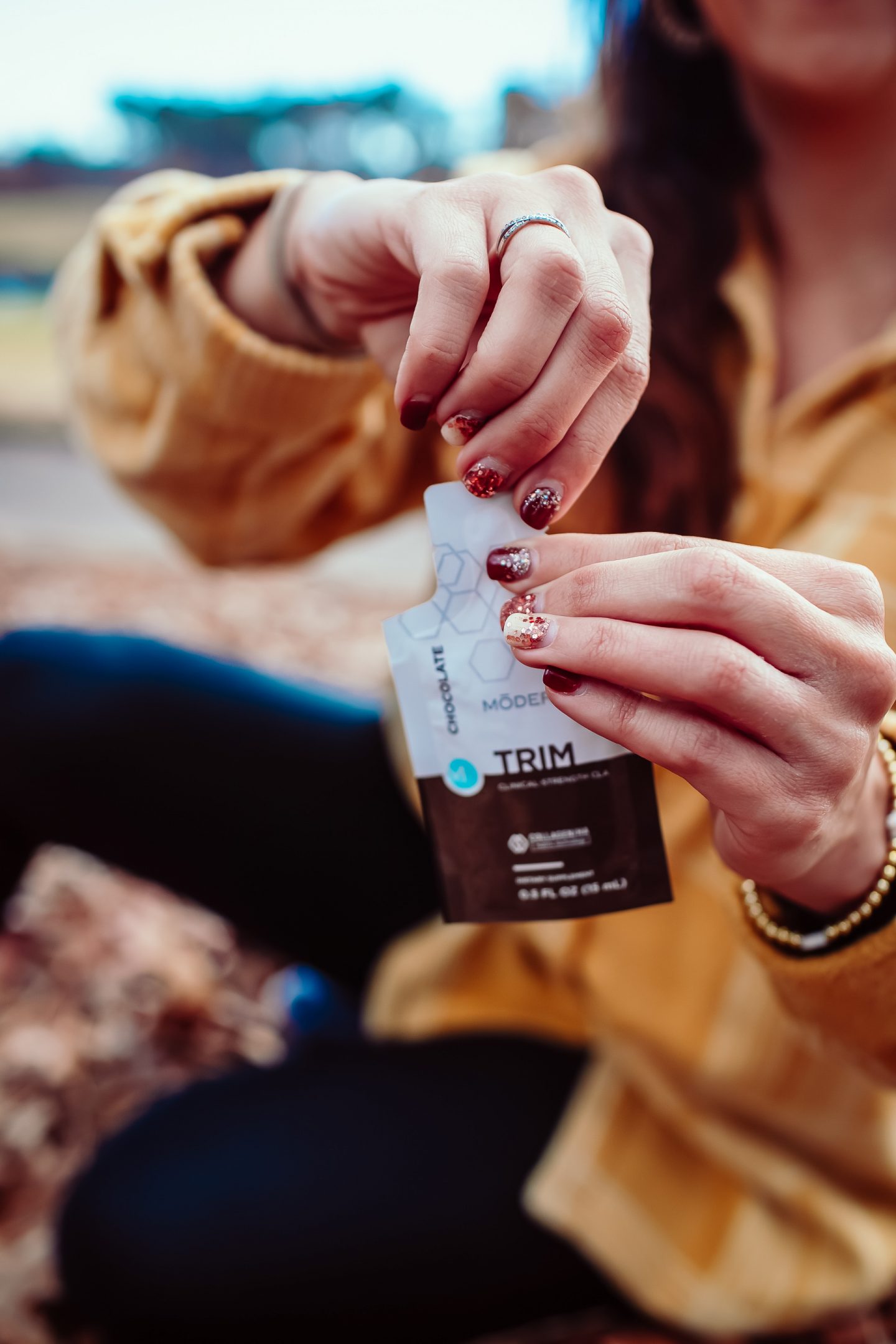 Best Supplements For Busy Moms:
Probiotic // Gut health is so important because it affects almost every other part of your body. This is the only product of it's kind on the market today because it is a pre, pro and postbiotic all in one! I've heard that you are supposed to switch up your probiotic every two to three months, but this is the one I always come back to. I've also used this one and I love it as well because taste like a pixie stick. Use code HEATHER to save $10 off your first order! I also keep my Ancient Nutrition and Fortify probiotics in the mix as well!
Daily Vitamin // Care/Of Vitamins are my favorite because they are so high-quality and personalized to me. Take their quick quiz and rest easy knowing your daily vitamin is tailored to YOUR needs! Use code HEATHERB50 for 50% off your first order! Ritual is also a great option for daily vitamins! I recently added them into my rotation and I highly recommend! Use code HEATHERHACKS for 10% off your first 3 months!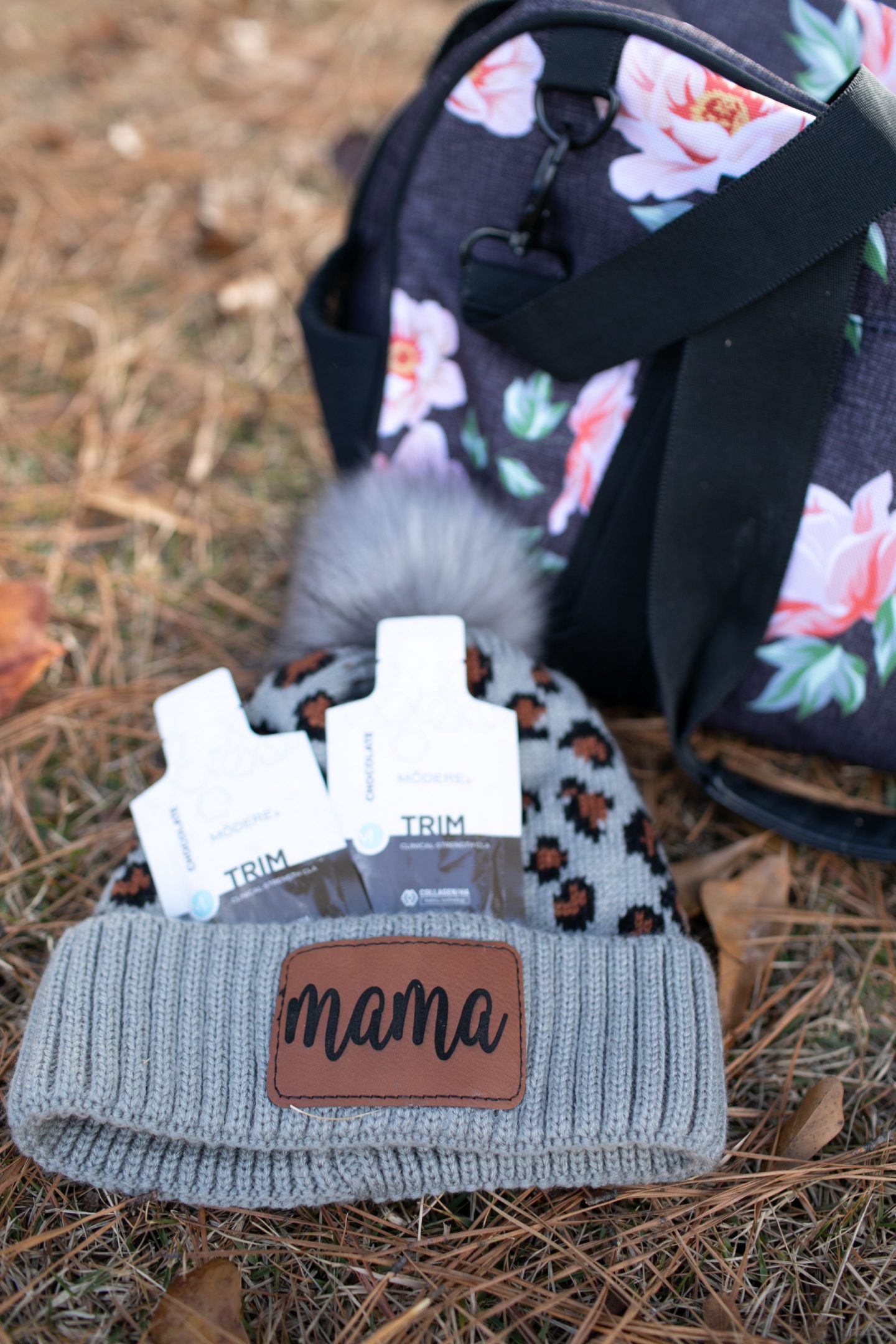 Pure Liquid Collagen + Trim // This is my favorite type of liquid collagen because it is Keto friendly and works well with my FASTer Way To Fat Loss program. Zero sugar, zero carbs and zero calories! Plus endless benefits to your hair, skin, nails and joints! Trim supports fat metabolism and inhibits fat storage. I take one tablespoon at noon when I break my fast. Not sure which liquid collagen is right for you? Click HERE to find out! Use my code HEATHER to get $10 off if you are first time customer!
Vitamin D + Zinc // Ever since Eric got COVID, we added these into our daily routine. It helps boost your immunity and we both still take these every day! We are also adding Quercetin to the mix!
Juice Plus // My friends Ashley & Janelle recommended these to me because it has helped their families bridge the gap on getting in enough fruits and veggies as well as helped them not get sick as much!
Athletic Greens // I love this one! Y'all sent me lots of questions in DMs when I shared this. It's an all-in-one health drink with 75 vitamins, minerals, and whole food-sourced ingredients to help support your body's nutritional needs! It helps with multiple things including energy, immunity, recovery, gut health, digestion, hormonal and neural support, and healthy aging! This is kind of a one-stop for LOTS of nutrients! Click HERE to get a Free One Year Supply of Vitamin D + 5 Travel Packs! I will say, when I'm taking my Athletic Greens, I don't need to take my Care/Of Daily Multivitamins or Ritual, because Athletic Greens contains all of the same vitamins and minerals as a daily multivitamin!
Apple Cider Vinegar Gummies // I have taken these before because they help support immune function, improve weight management, promote digestion and gut health, and support cardiovascular health!
Cod Liver Oil // Similar to the benefits of regular fish oil, cod liver oil contains omega-3 fatty acids which are super helpful in reducing inflammation and lowering blood pressure! Thanks to my chiropractor, Archetype Health for reminding me that if nothing else, every woman should be on a great women's multi-vitamin & take a fish oil pill. Make sure your vitamins are high quality!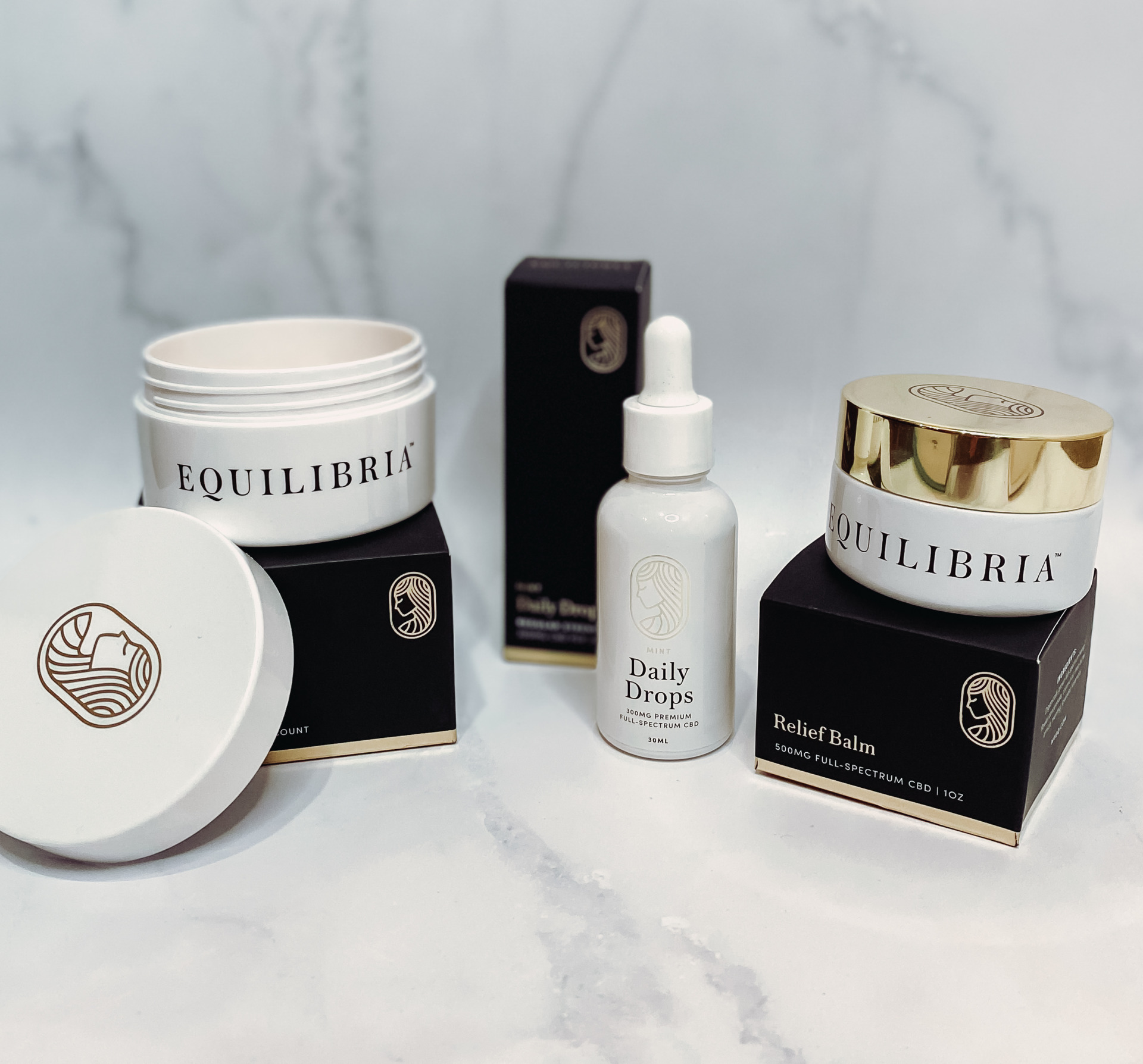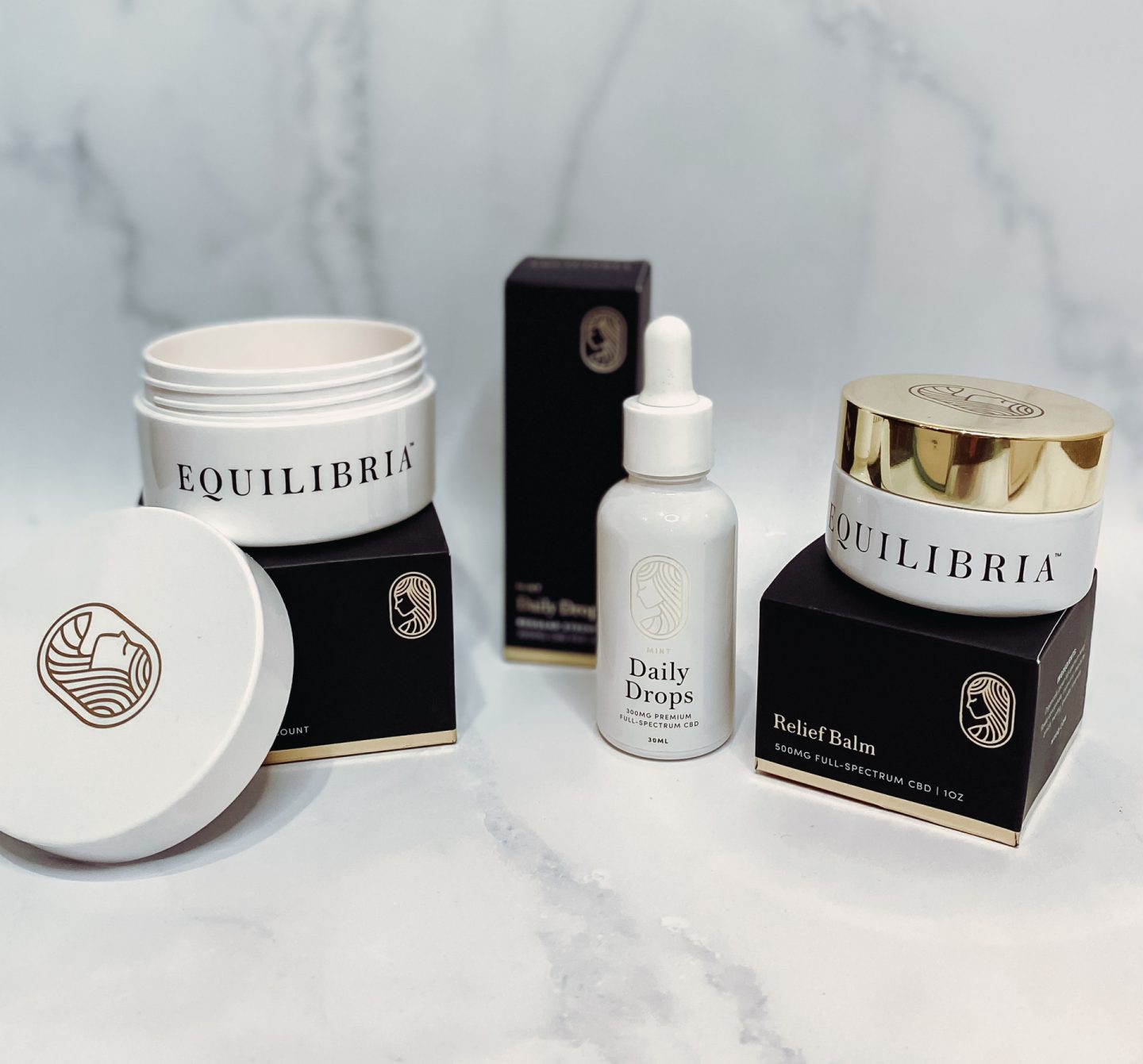 Equilibria // I know I can't be the only one that has been feeling like I'm in a bit of a "fog" recently. Thankfully, Equilibria has created the most amazing bundles to help you feel more balanced as we're settling in to the new year. Click HERE to learn more! Use my code MYLIFEWELLLOVED50 and get 50% off subscription orders and 30% off one-time purchases.
Axis OptiPack™ // Provides daily reinforcement for major body systems. Take the guesswork out of
nutrition with 4 biologically integrated supplements and 30 crucial nutrients in 1 convenient daily packet! Learn more right HERE and use my code HEATHER for $10 off!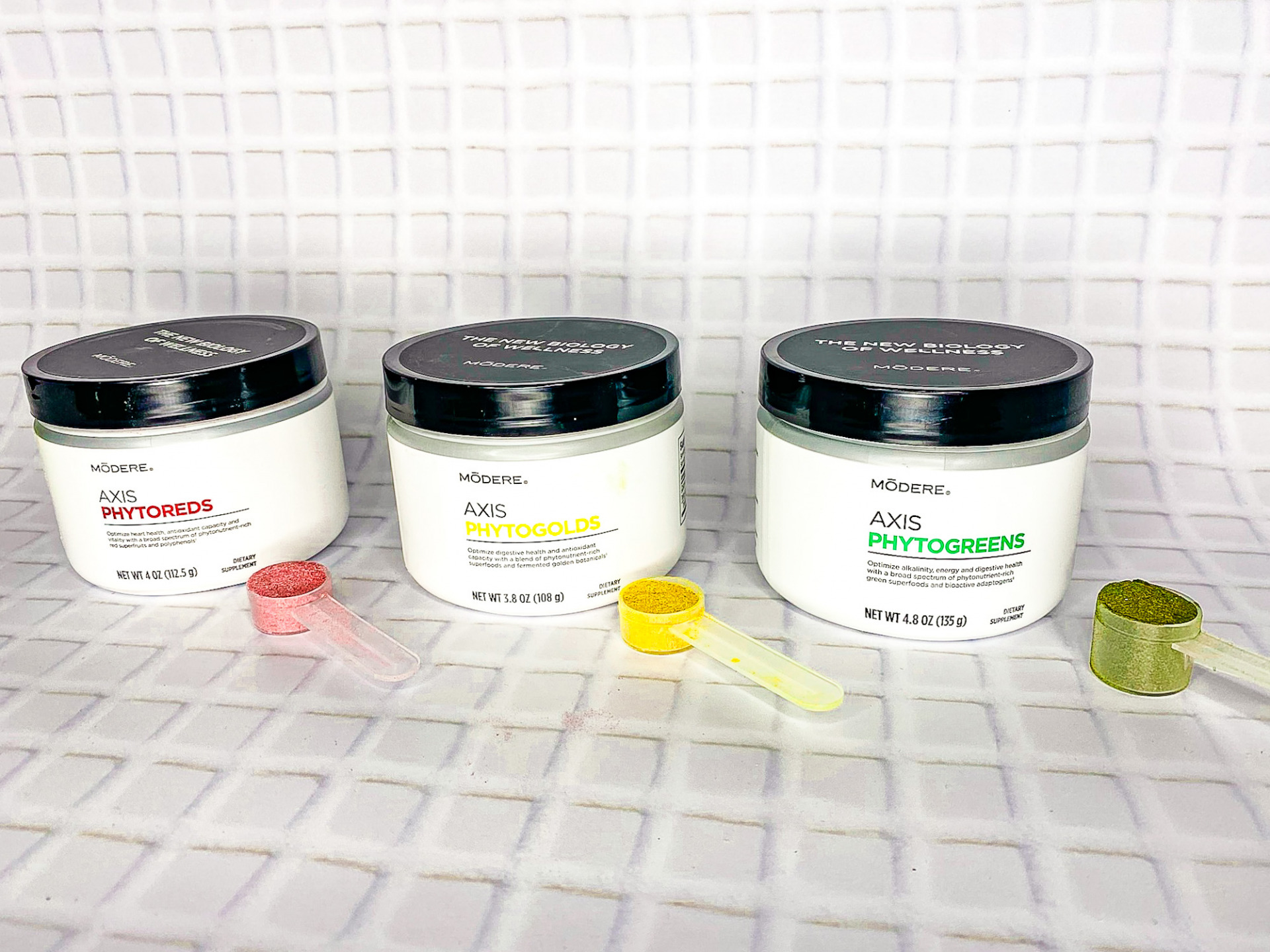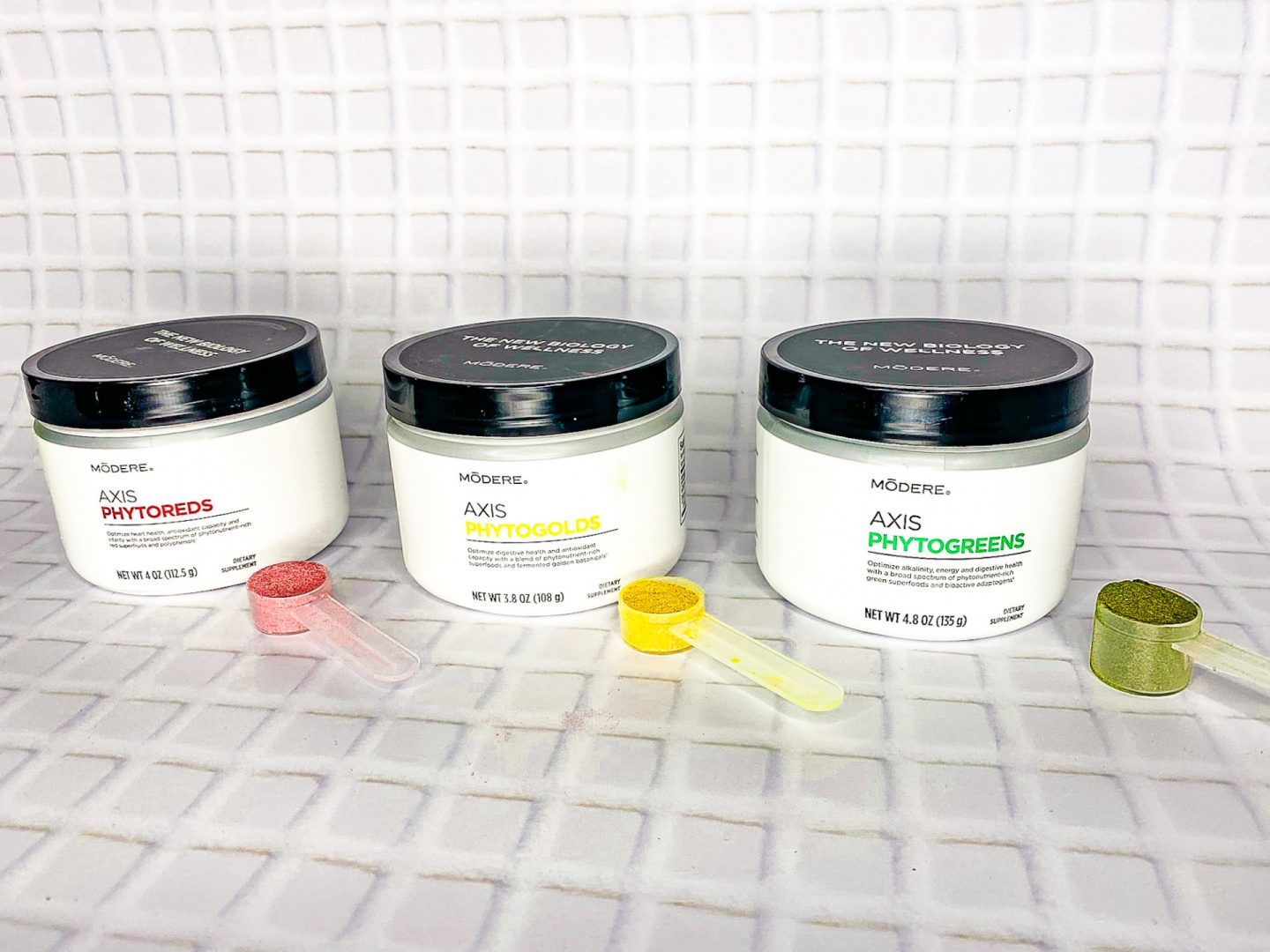 Photogreens, Phytogolds & Phytoreds // Y'all see me take my "pond water" daily. I blend all these up with my Amazon frother and they're so tasty that even Finn will drink them. These phytonutrients help to boost key functions that are critical to the support of overall wellness! Use my code HEATHER for $10 off. These powerhouses feature 44 highly bioactive and bioavailable ingredients to work synergistically with your gut bacteria and help support critical key functions to wellness, including digestive health, heart health, immune health, joint health, vitality, energy and antioxidant capacity.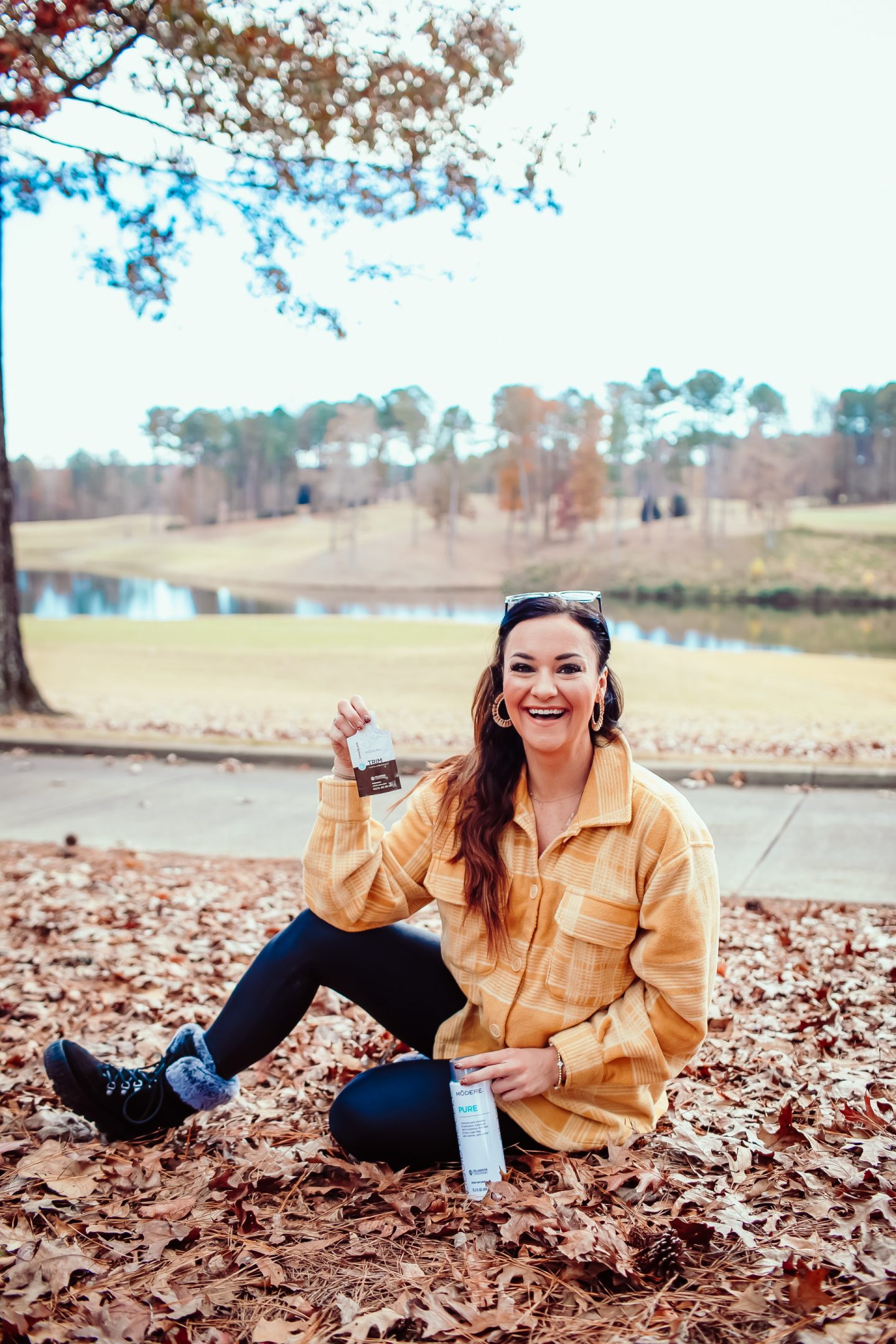 Check Out More HERE:
SHOP The Best Supplements For Busy Moms Post HERE:

PIN The Post For Later!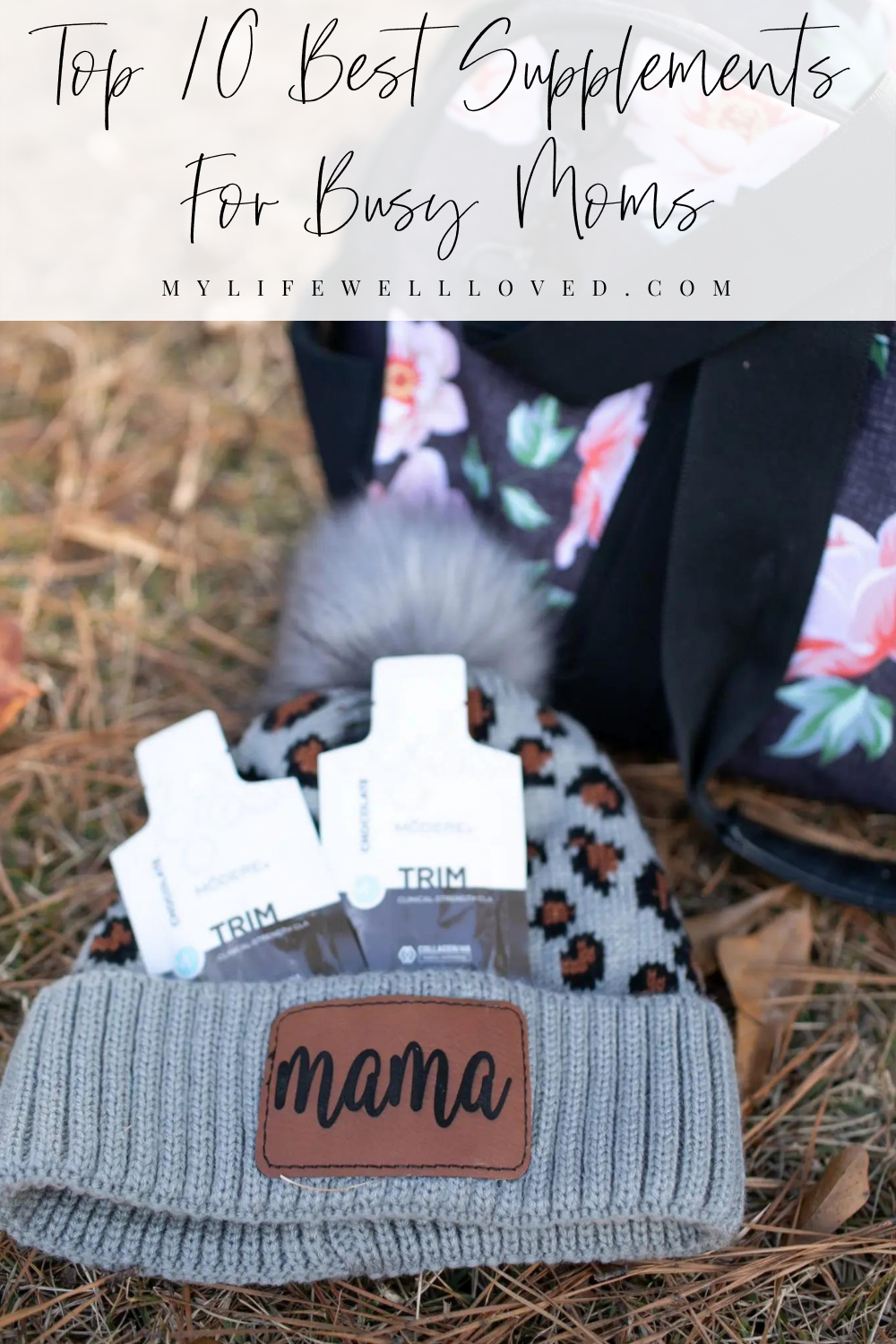 Heather Brown helps busy mamas of young littles who are caught in the hustle to find encouragement in their journey to true health, from the inside out, starting with the heart. Read her journey of learning to live a life well-loved
HERE!