This post on Modere Liquid Collagen & Trim was originally published in June 2021 and updated in March 2022.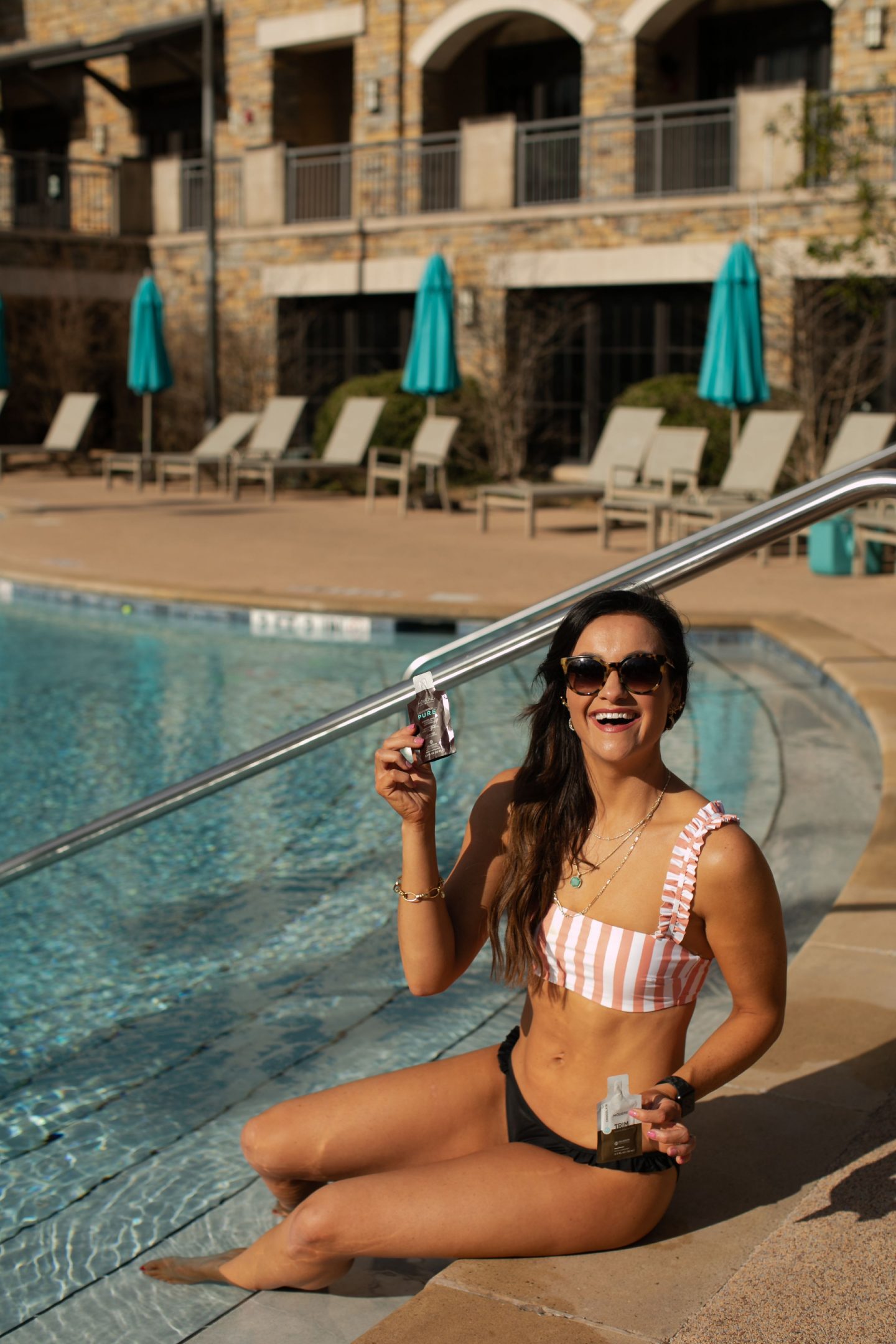 Use code HEATHER to get $10 off my favorite Modere Liquid Collagen & Trim products! And use code HEATHER20 for 20% off my earrings and bracelet!
Photos by Mary Kate Steele

Why I Take & Love Modere Liquid Collagen & Trim
I am astounded that I have now taken Modere liquid collagen for over 2 years! Not only do I take it but now even Eric's grandma is taking it to help with her hair and especially her joints! I have countless friends who take it here and in real life because the results speak for themselves.
One of the biggest differences I have loved about taking my Modere products is that not only am I replacing collagen which the body starts losing in your mid-twenties to help with hair, skin, nails, and lines but I've also been able to expand the CLEAN products I'm bringing into my home and using. The more that I learn about all the ingredients hidden in our food, skincare, and even supplements, the more that clean products become important to me when I can find and/or afford them.
I layered in Trim to help with warding off cellulite + more about 6 months AFTER I started taking the liquid collagen and I've never looked back. I wanted to create a spot where you can easily find answers to ALL the most asked questions I get about not only liquid collagen but also TRIM!
TRIM is a combination of two things:
CLA (conjugated linoleic acid) and
Modere's Collagen/HA Matrix® Technology
CLA has been clinically shown to decrease body fat. CLA not only supports fat metabolism, it actually helps BLOCK fat transports from the bloodstream into fat cells. The Collagen/HA replenishes collagen and hyaluronic acid levels in a highly absorbable form, restoring youthful-looking skin and supporting joint and muscle fitness. Together, this combination works to accelerate fat reduction, improve muscle tone and restore youthful skin!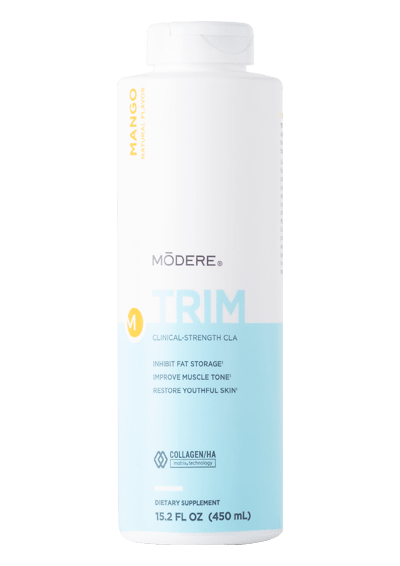 BENEFITS
Supports fat metabolism*
Inhibits cellular fat storage*
Supports a reduction in fat cells*
Improves muscle tone*
Restores youthful-looking skin*
Supports joint, muscle fitness and connective tissue health*
Supports healthy hair, nails, gums and eyes*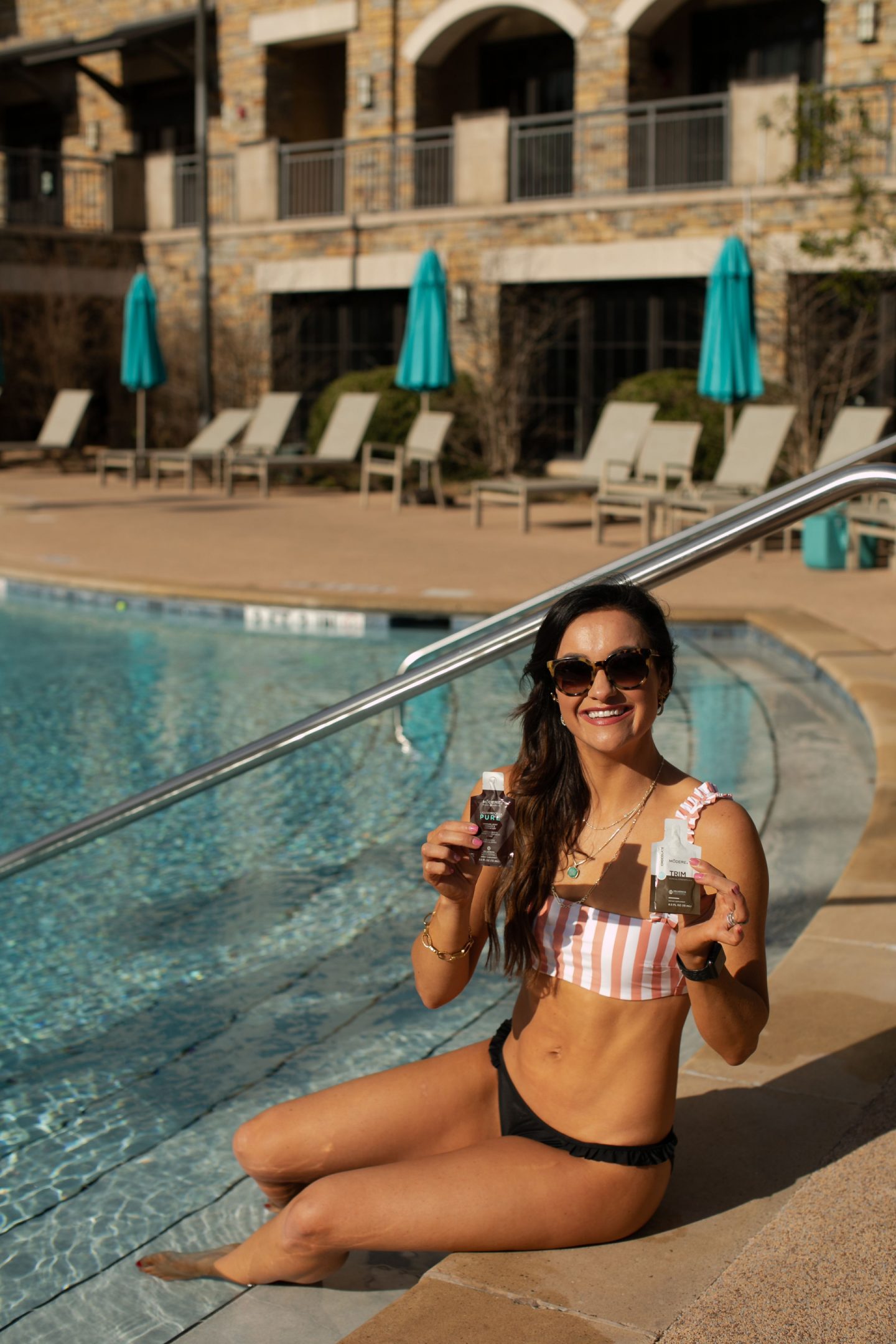 Having said all that, y'all know that I ALWAYS encourage you to incorporate supplements into your healthy lifestyle. Please do not ever take a product for a "quick fix." I layer in Trim and my liquid collagen on top of exercising 4-5x a week, drinking plenty of water, and taking care of my body by feeding it for FUEL.
TRIM comes in vanilla (similar to vanilla pudding), mango (my fave!), chocolate (their best seller by far!) coconut lime (my second favorite), and lemon.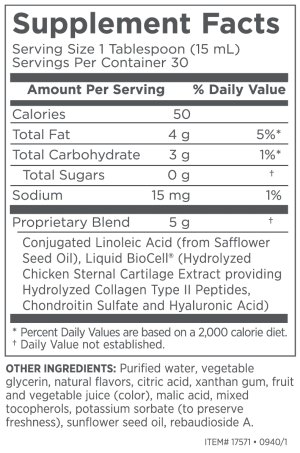 I take TRIM around noon when I break my fast (it's around 50 calories so perfect for breaking my fast!) and I take my PURE liquid collagen before bed (1 Tablespoon of each). If you're not familiar with intermittent fasting and why I love it, click HERE. If you're new here and haven't heard me talk about the benefits of liquid collagen, I'll give a you a quick refresher! There are a lot of different kinds, so make sure you head to THIS POST to find out which liquid collagen is right for you.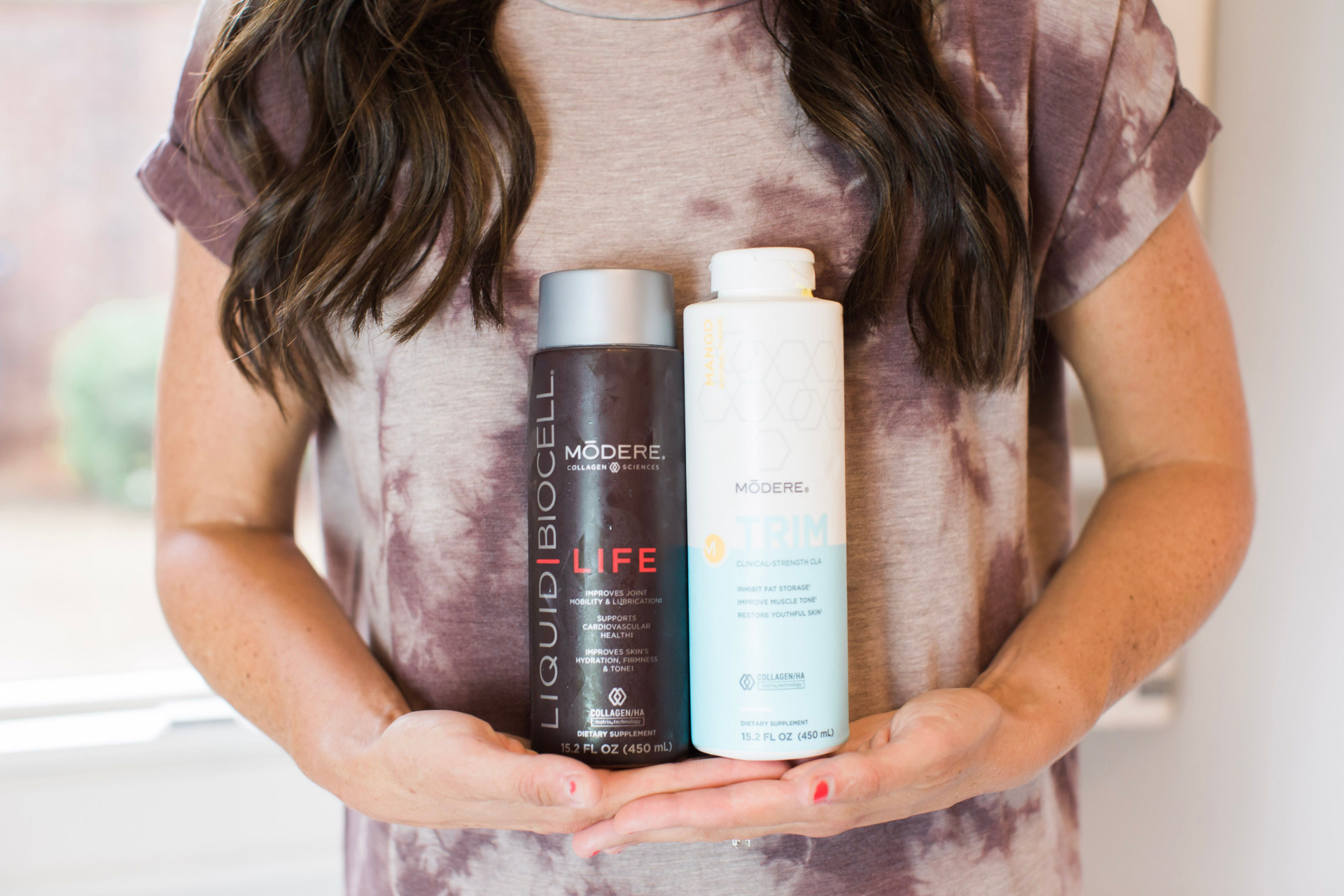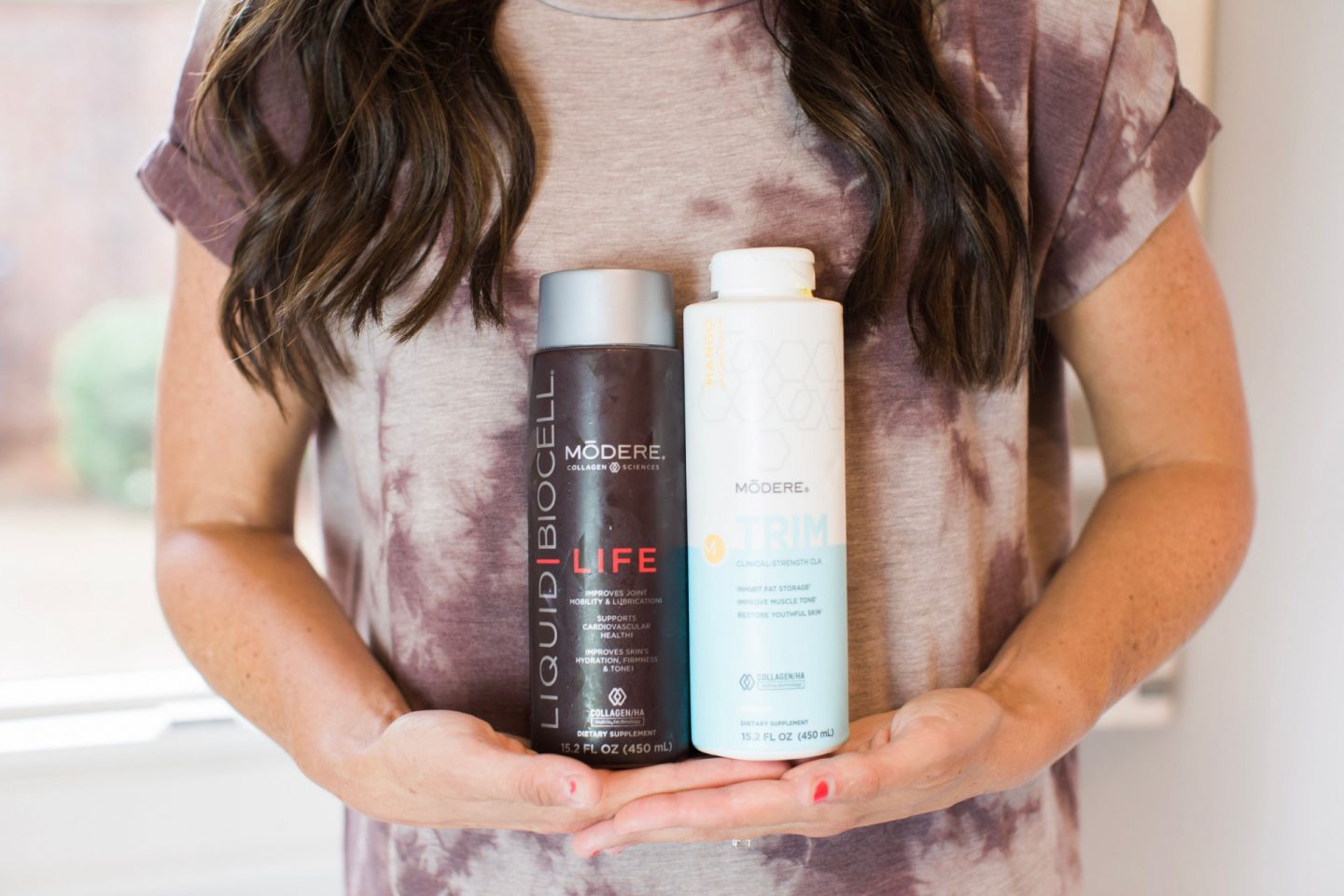 According to Dr. Josh Axe, collagen is the protein that helps give our skin strength and elasticity, along with replacing dead skin cells. When it comes to our joints and tendons, it's basically the "glue" that helps hold the body together. Also, when our skin loses elasticity, we have more visible cellulite. Collagen can help reduce that and stretch marks! Check out this post for reasons why liquid collagen is so much more beneficial than powders or pills. Liquid collagen goes STRAIGHT into our system and starts working way faster than any other type!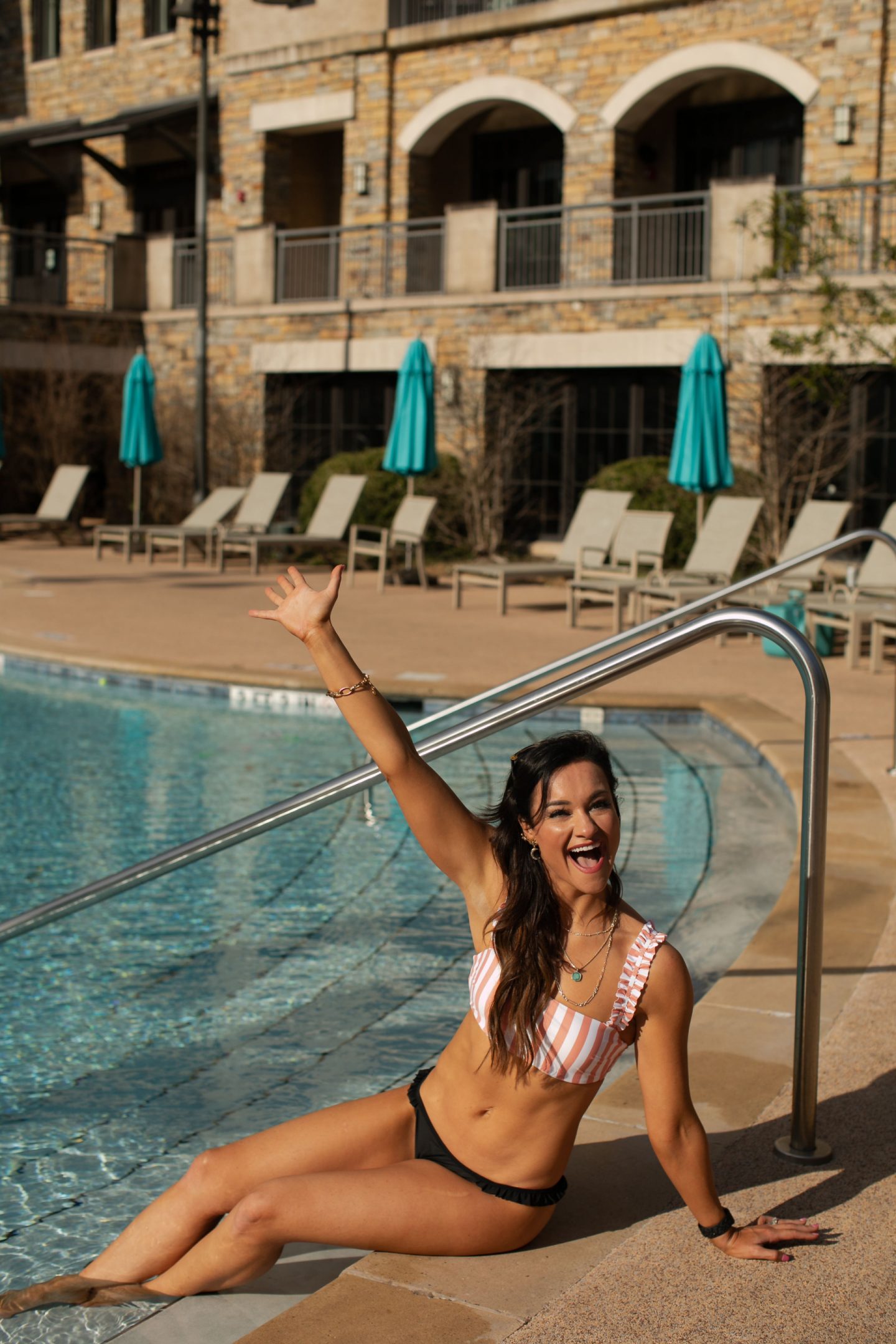 If you're new to liquid collagen and want to try it out, I always suggest going with Life. That is the one I started with because it's the most basic, everyday kind. It is enriched with 13 phytonutrient-rich superfoods, which is a fancy way of saying it's filled with good chemicals produced by plants. However, now I prefer to take both TRIM and Pure. Pure is just that: pure! It has zero sugar, zero carbs and zero calories.

As always, check with your doctor before incorporating anything into your health regimen. I have been using this for over 2 years now and Eric + his grandmother + so many of you now take it BUT I always ask that you check with YOUR doctor about what's right for you! Just because FASTer Way to Fat Loss, intermittent fasting or liquid collagen works well for me, may not mean it works well for you.

You'll notice I'm holding travel packs in these photos! These. are GREAT for carrying around in your purse, traveling with and not forgetting to take your trim on the go! You can shop the PURE, or TRIM single packs and get 14-15 packs in each purchase!
Save Money With Bundles
A great tip for saving money on Modere products is to take advantage of their bundle deals. You can get TRIM + Pure Liquid Collagen bundle (the two that I use!) or tons of other combinations and SAVE! Also, new customers save an additional $10 when you use code HEATHER.
QUICK TIP: Once you purchase Modere, you can share a link with your friends and get credit for the sales directly in the app. If you're looking to earn extra income and save extra money on these products, feel free to email me at mylifewellloved@gmail.com for info!
CHECK OUT OTHER LIQUID COLLAGEN POSTS HERE:
SHOP THE MODERE LIQUID COLLAGEN POST HERE:

PIN THIS POST FOR LATER: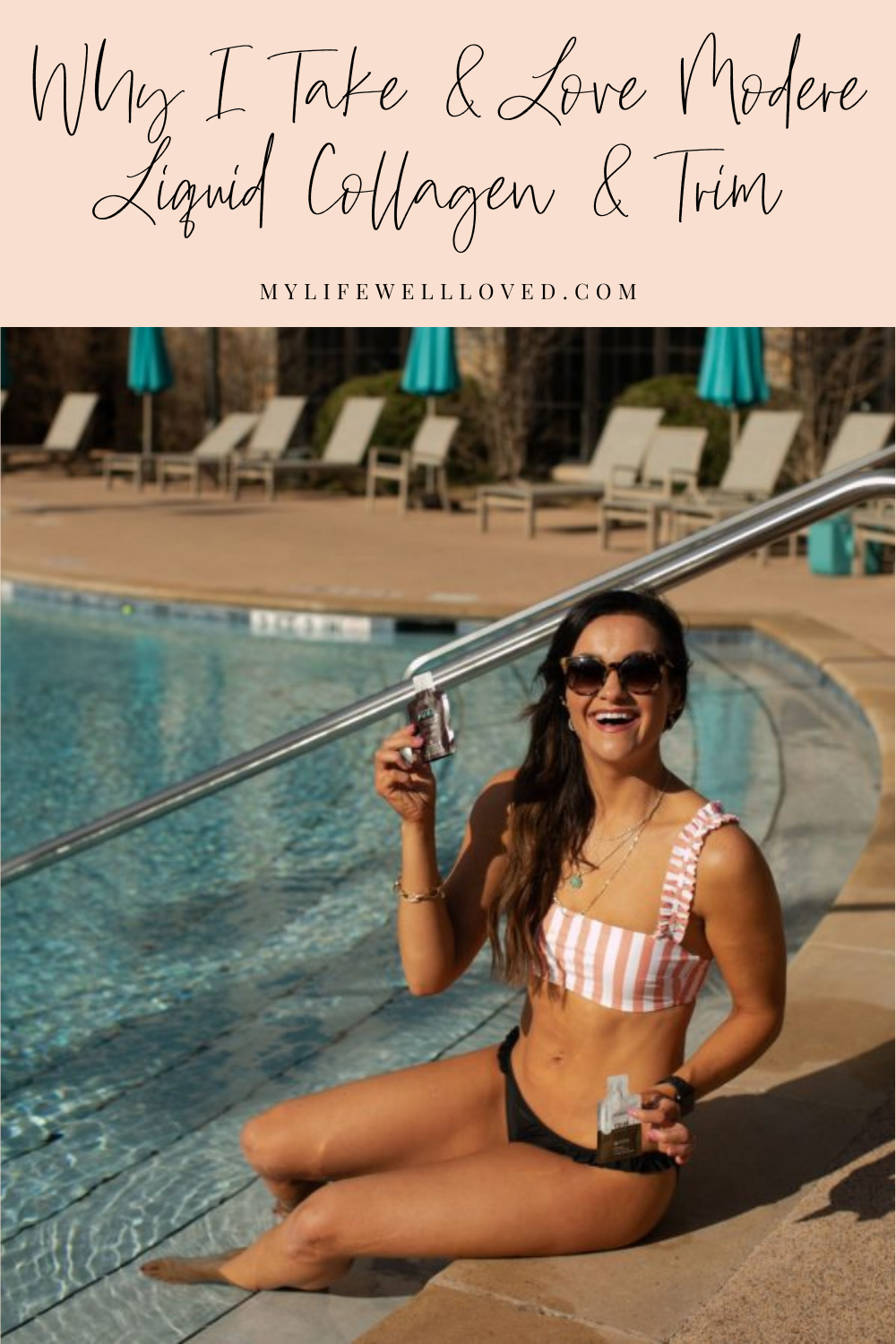 Heather Brown helps busy mamas of young littles who are caught in the hustle to find encouragement in their journey to true health, from the inside out, starting with the heart. Read her journey of learning to live a life well-loved
HERE!