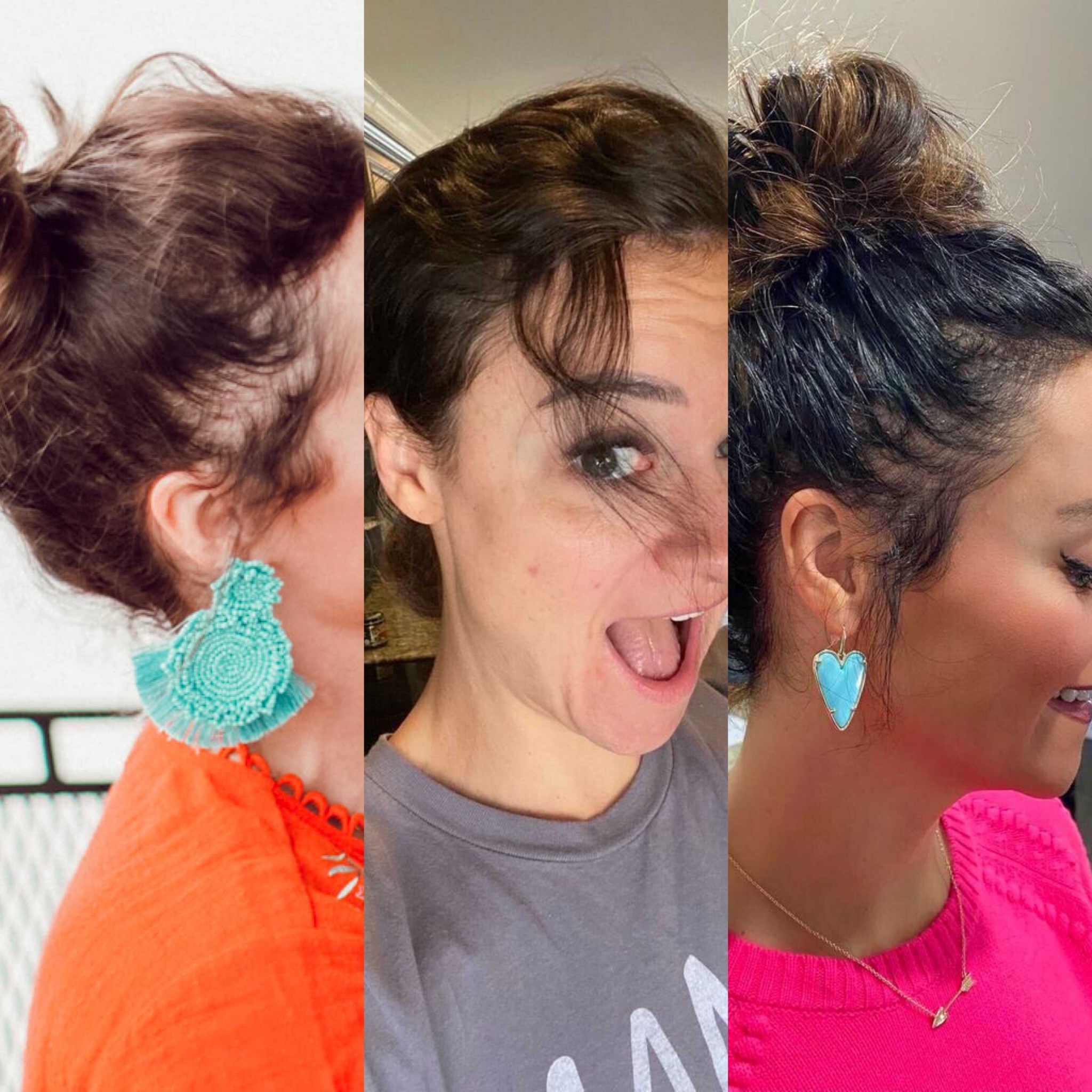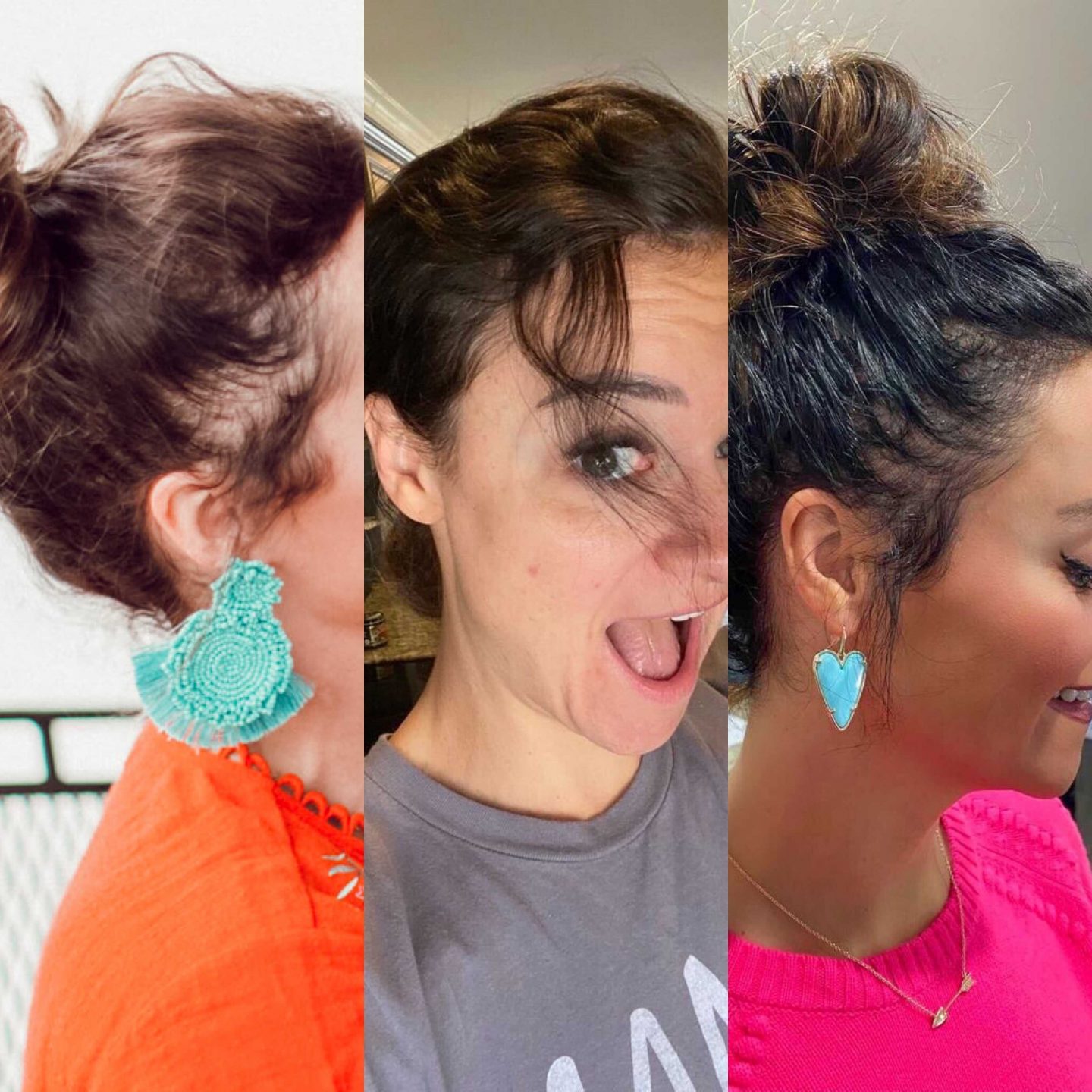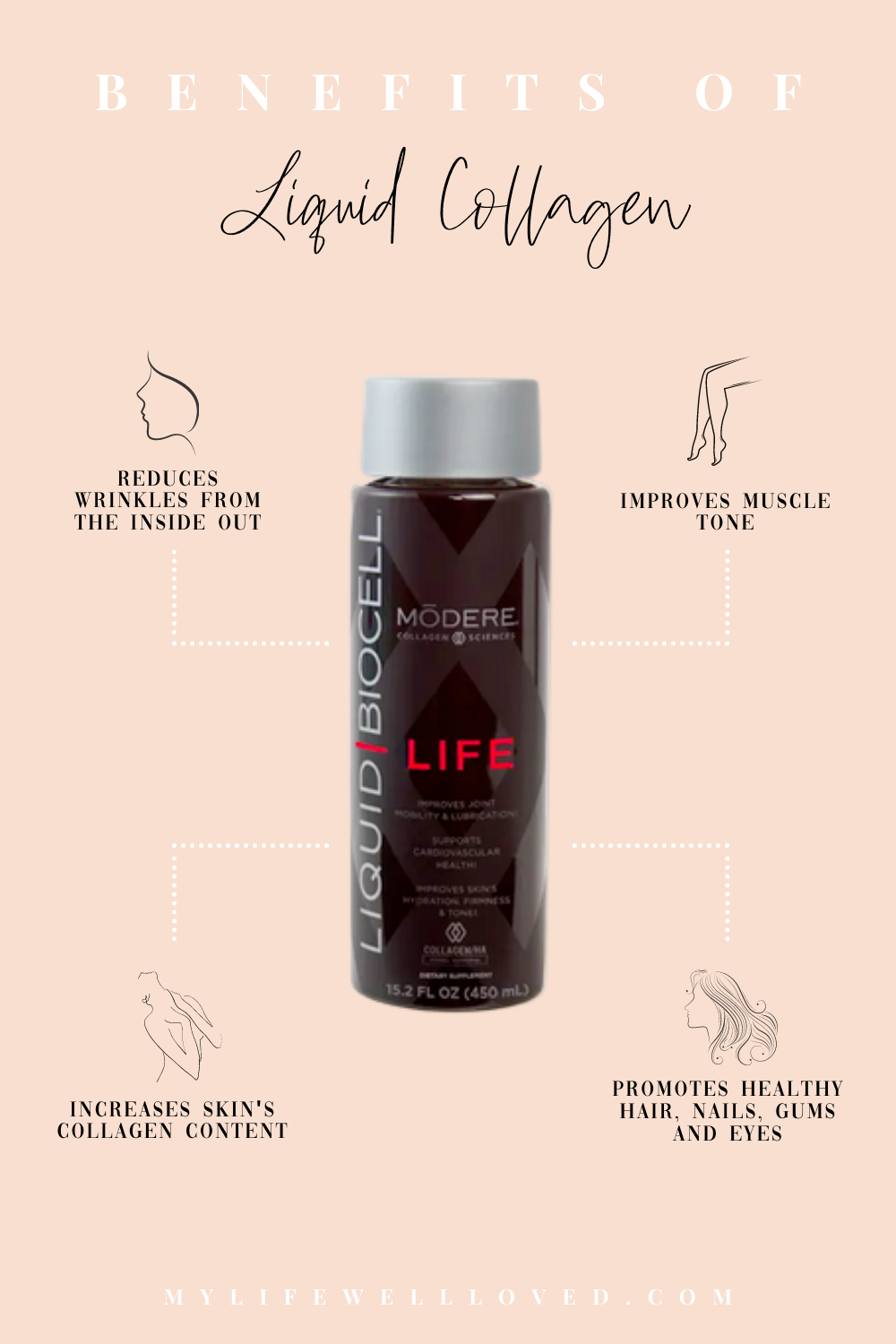 Left: Postpartum hair loss at it's finest. Center: One month after trying liquid collagen. Right: One year after taking liquid collagen.
SHOP The Liquid Collagen Benefits Post HERE: Tassel Earrings – Similar & Similar // Embroidered Top – Similar & Similar // Mama Tee – Similar // Kendra Scott Heart Earrings // Pink Sweater // Arrow Necklace
Liquid collagen is a part of my daily routine. Y'all probably see me taking it on Instagram stories all the time, ha! As you age, your body produces less and less collagen. This means that it is critical to supplement your body with another form of collagen. According to Dr. Josh Axe, collagen is the most abundant protein in our bodies. And our natural collagen level diminish after the age of 25!
I know that several of y'all are probably taking some sort of collagen supplement. Whether you are or not, I wanted to share more about my collagen journey and how I stumbled upon a new kind of collagen that gave me unmistakable results.
Including collagen into my daily routine is just one way that I invest in myself and take care of my body. I know it will help me feel my best, so I make it a priority. As a mom, I am passionate about encouraging other moms to take time to fill their own cup so that you can take care of your family to the best of your ability.
Do you need a little inspiration or help finding ways to invest in yourself today? Maybe you desire to set aside time for self care, but you just don't know where to start? That's where I come in. I created a 14 Days And 14 Ways To Love Your Body Challenge, which is a daily reminder of why you are worth investing in! My goal is to help you take care of yourself the best you can, and I'll share easy and simple ways of how you can do that, plus freebies and cheat sheets! Click HERE to join the challenge!
Liquid Collagen Benefits:
1. Unique Formula – Not all collagen is created equally. This liquid collagen includes 13 superfoods and resveratrol. The combination of these elements provides maximum benefits to improve your joints, skin and the aging process. This liquid collagen also includes Collagen/HA Matrix® Technology, which is clinically shown to improve joint mobility, reduce discomfort, and promote healthy cartilage and connective tissue.* I have personally felt less pain in my ankles, knees and especially hips (which used to constantly nag at me) during and after my workouts!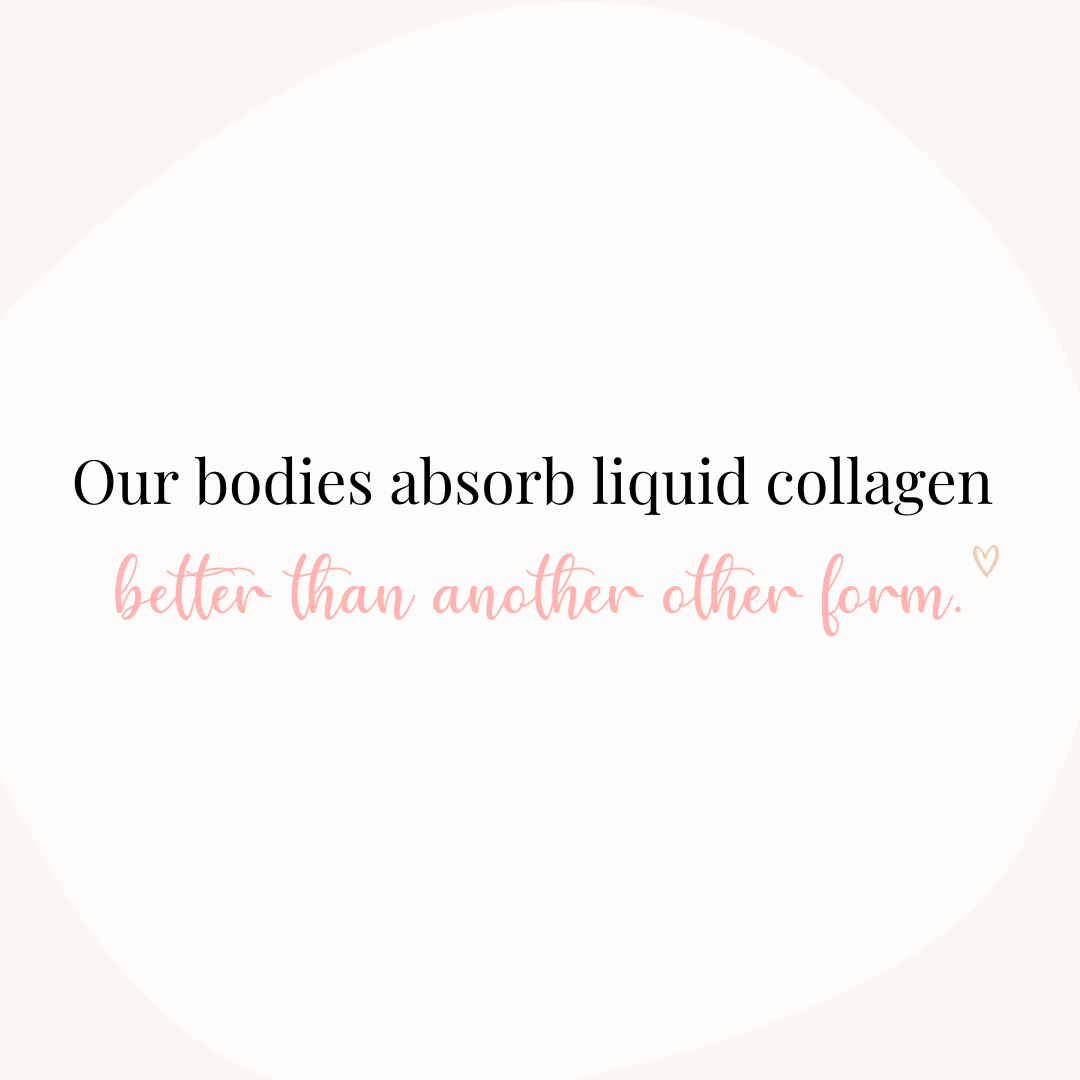 2. Absorption – Your body doesn't have to work as hard to absorb liquid collagen as opposed to breaking down a pill or powdered collagen to extract the nutrients they contain.* This means it is absorbed into your system quicker, and gets to work faster!
3. Skin – This liquid collagen reduces wrinkles from the inside out. It does so by reducing the enzyme that can make your skin age. Furthermore, it increases your skin's collagen content, and it improves your skin's hydration, firmness and elasticity.*
4. Hair & Nails – Liquid collagen promotes healthy hair, nails, gums and eyes.* You can take two tablespoons a day for best results! I take one tablespoon of the life or pure at night and one tablespoon of Trim when I break my fast.
5. Joints & Muscles – My favorite liquid collagen improves joint mobility and lubrication, reduces joint discomfort, promotes healthy cartilage and connective tissue, and it improves muscle tone.*
My Experience With Liquid Collagen: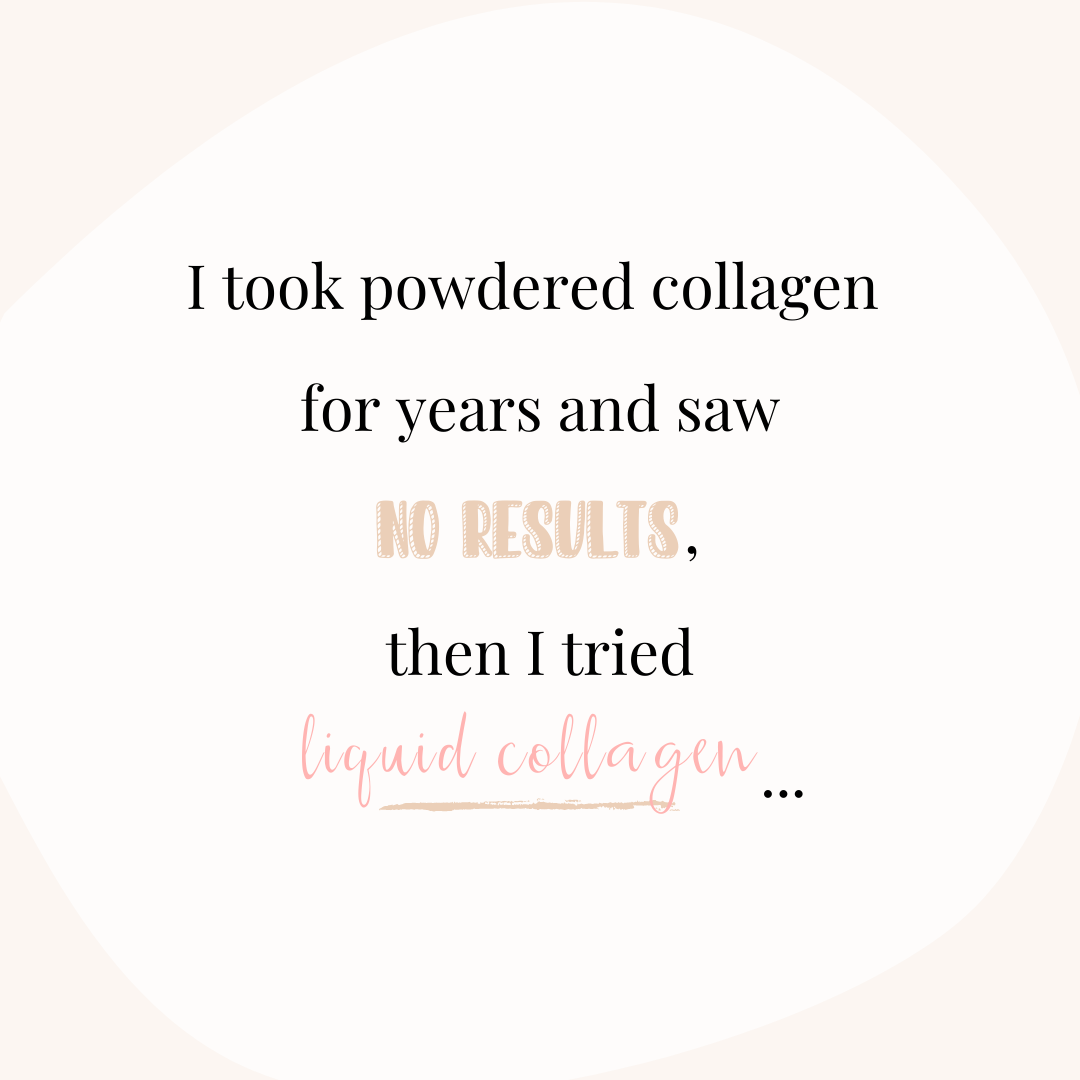 Because of my job as an "influencer" (whatever that means, ha!), I have had so many different powdered collagens sent to me from numerous brands. I had taken powdered collagen on and off for years, and people always asked me what benefits I saw and if I could tell a difference. My answer would always be something along the lines of "I mean, I guesss?!"
Even though I was maintaining a healthy lifestyle by eating healthy, working out, and taking daily vitamins and supplements, I couldn't actually see or feel a physical difference by taking collagen. Despite that, I kept taking it because, well- so many other people were doing the exact same thing and I just assumed it was helping me somehow.
Then, I saw a sweet friend share about something I had never heard of before- liquid collagen. I immediately ordered it to try it out for myself. However, I was skeptical, and didn't expect anything to change.
That's where I was wrong.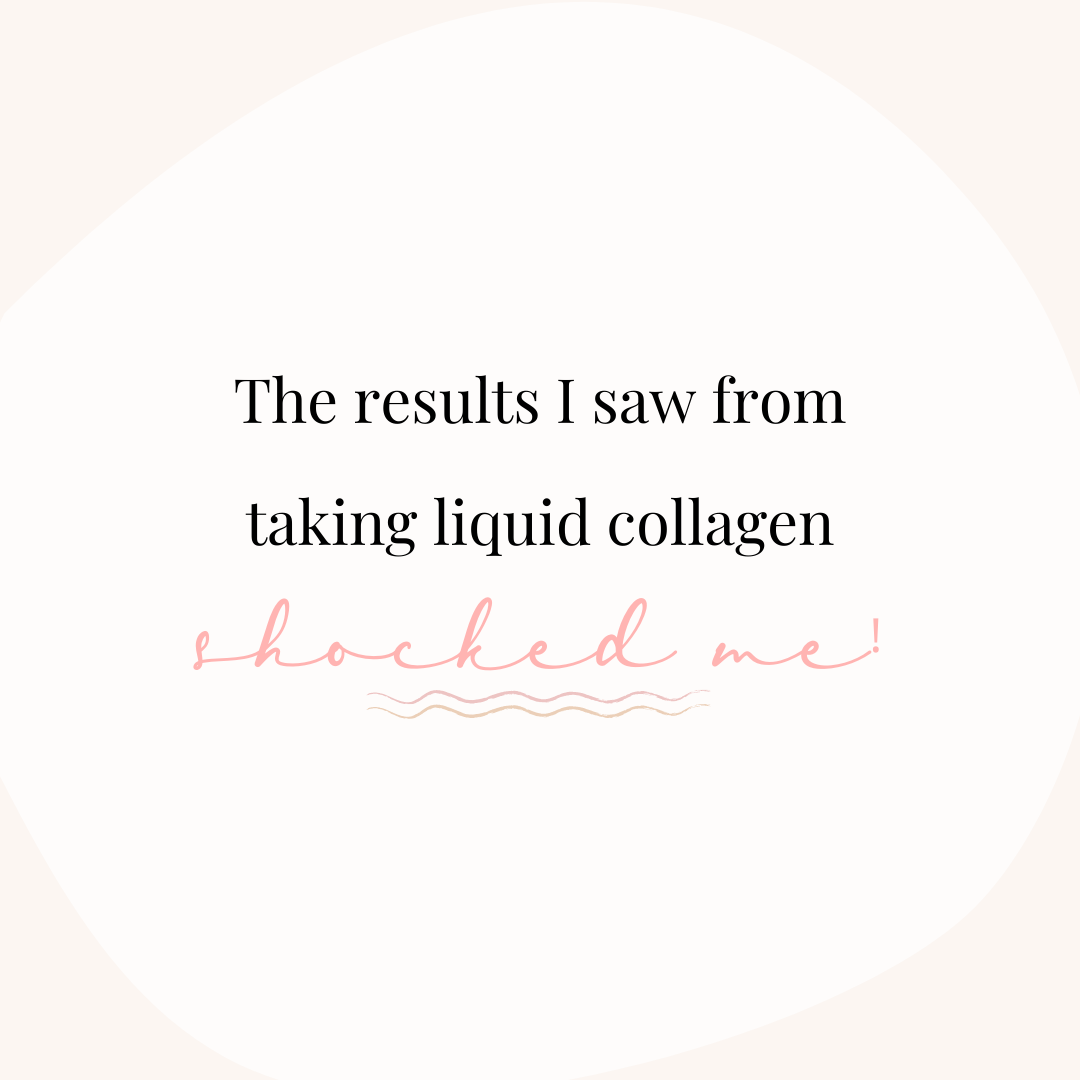 I started to see results in just a few weeks. As so many of you mamas do, I experienced postpartum hair loss after I had Finn. Within just a few weeks, my baby hairs were growing longer and stronger. The areas around my temples and the back of my neck, where I had lost the most hair, were starting to sprout like a chia pet, ha! My nails also started to grow faster. Not to mention the benefits to my joints.
My biggest piece of advice when trying a new supplement or vitamin is- don't expect to start taking something and see results within two weeks. Give your body a chance to let this product work! You typically want to give any new program or product you start 6-9 weeks to start to take affect.

I take my liquid collagen twice daily. Once in the form of BioCell Pure or BioCell Life, and once in the form of Trim. If you want to learn more about the different types of liquid collagen and which type would work for you, click HERE. As a reminder, please always check with your doctor about taking any kind of supplement to make sure you know it's what's best for YOU!
Wanna check it out? Use code 2256749 to save $10 off your first order!
Check Out More About Liquid Collagen HERE:
SHOP The Liquid Collagen Benefits Post HERE:

PIN The Post For Later!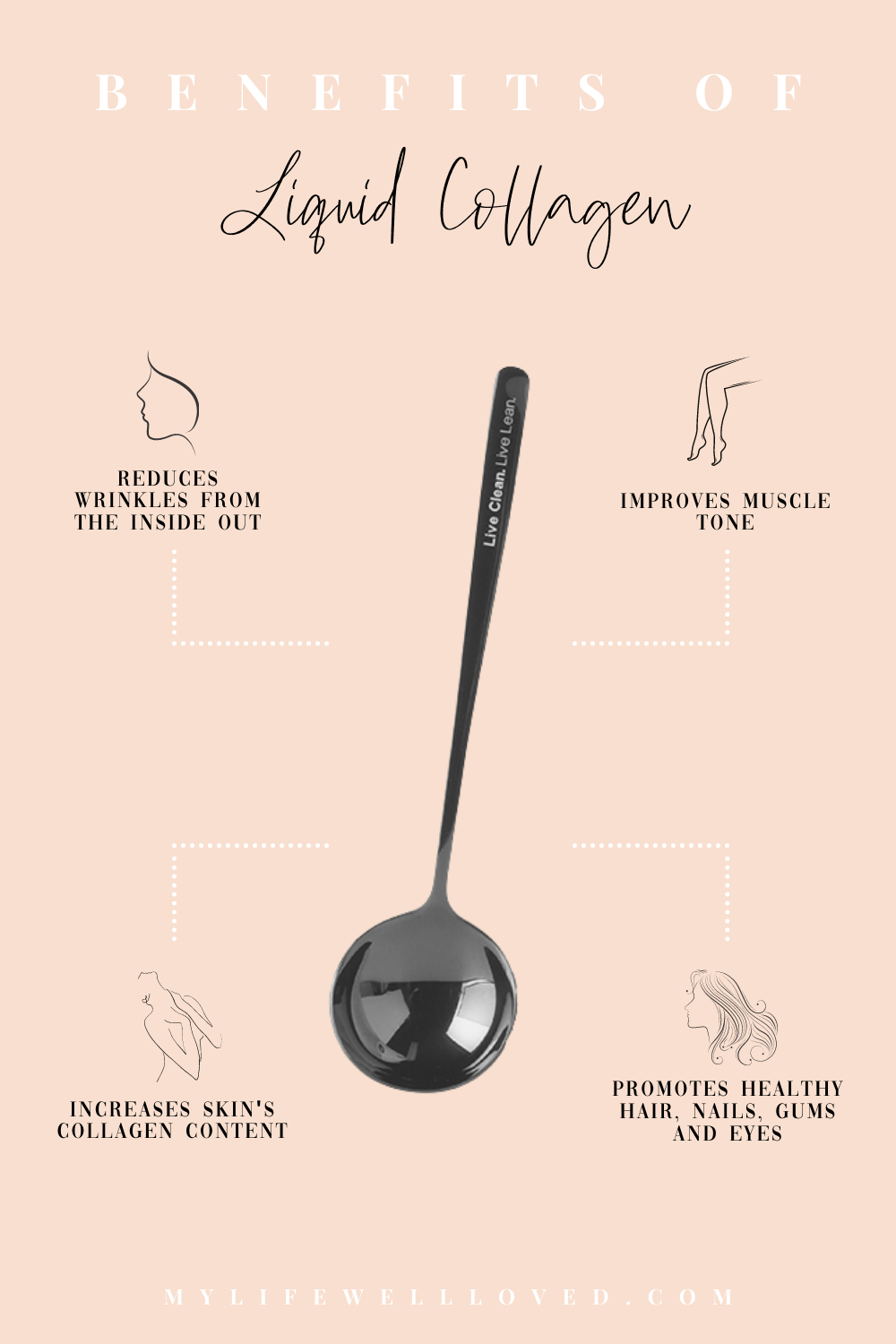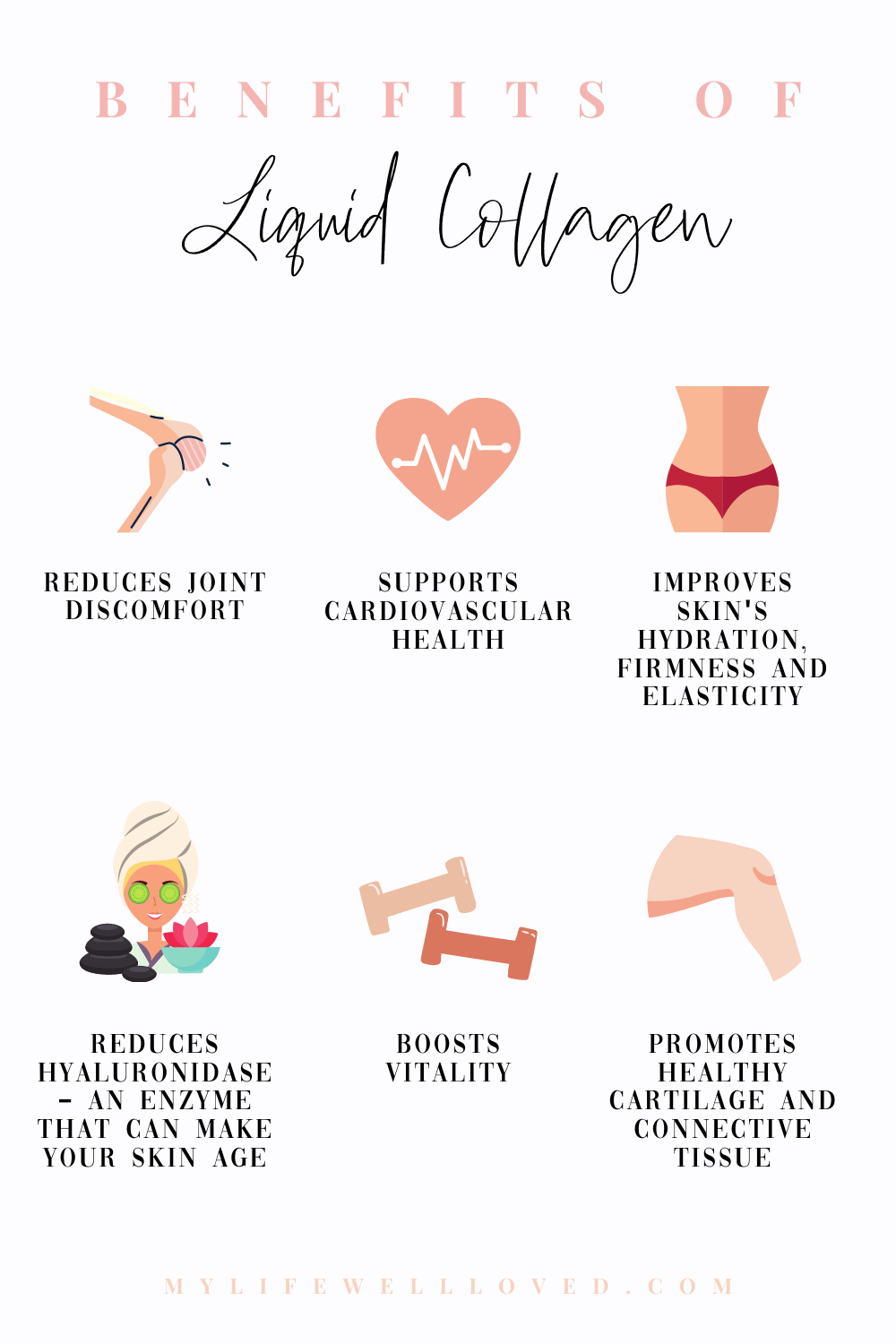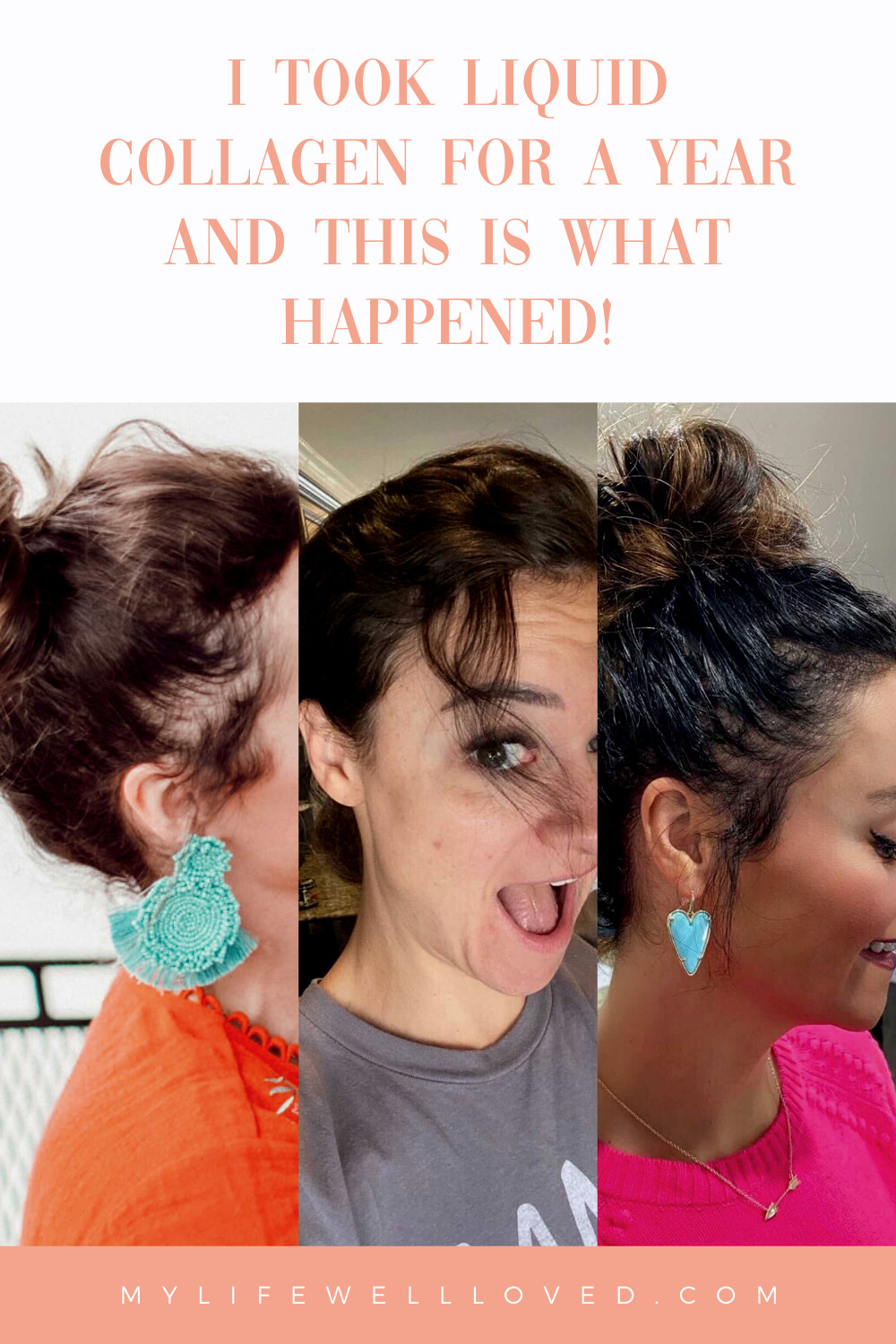 *The benefits of liquid collagen found in this post are taken from modere.com and verywellhealth.com.
Heather Brown helps busy mamas of young littles who are caught in the hustle to find encouragement in their journey to true health, from the inside out, starting with the heart. Read her journey of learning to live a life well-loved
HERE!