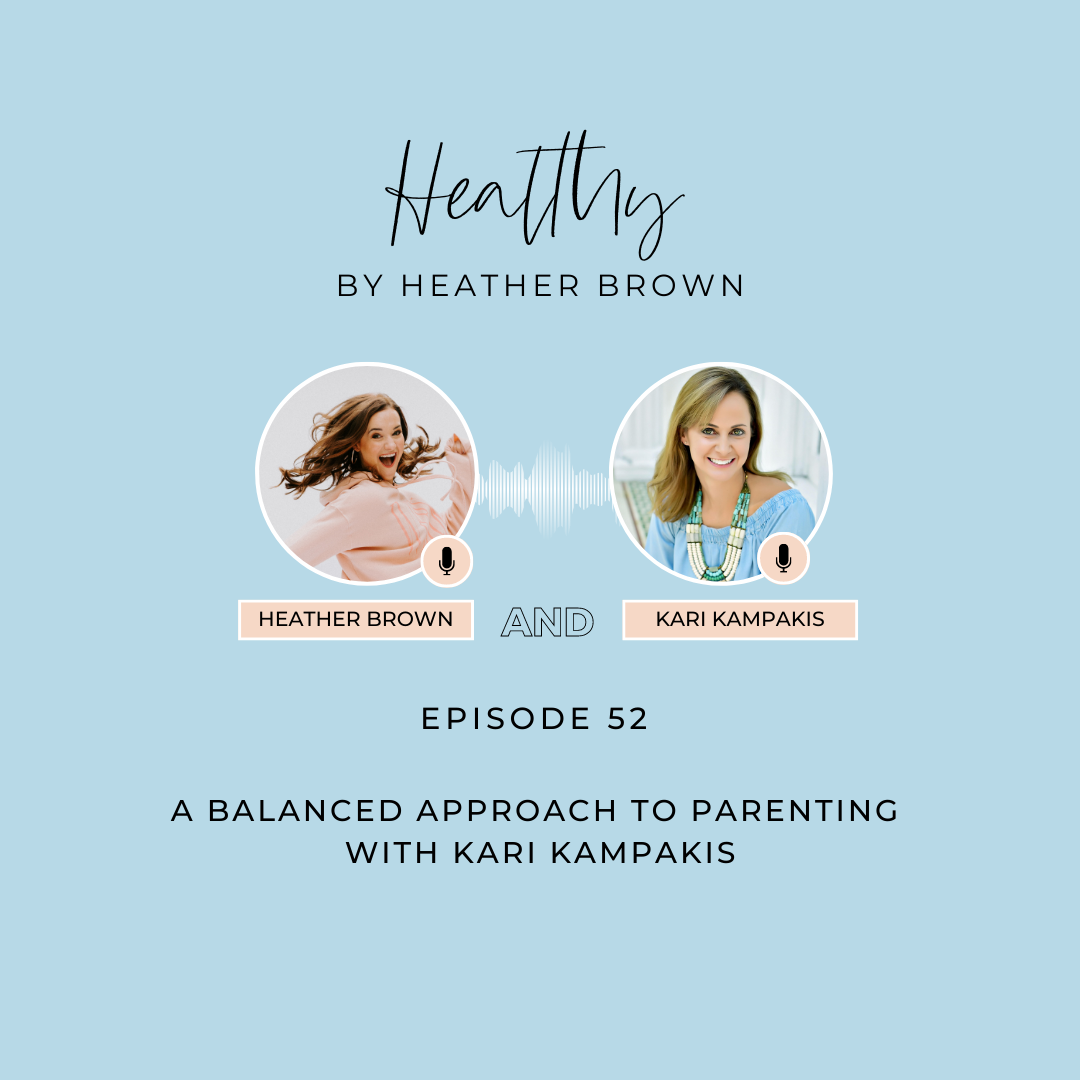 Keep scrolling to read the episode show notes from the A Balanced Approach To Parenting With Kari Kampakis podcast episode!
Find All The Links For A Balanced Approach To Parenting With Kari Kampakis Episode:
Get The Full Show Notes For The "A Balanced Approach To Parenting With Kari Kampakis" Episode
Do you ever feel like you're racing against the clock, juggling motherhood, career, and personal aspirations? Our special guest Kari Kampakis, known for her thought-provoking books "Whose Approval Are You Living For?", "Love Her Well," and "More Than a Mom," is here to share her own journey and wisdom on finding the balance in the midst of the chaos. Having started her writing journey with only 15 minutes a day while raising four daughters, Kari brings a treasure trove of insights to the table.
Kari opens up about her trials and triumphs with parenting, particularly with her strong-willed child. She emphasizes the importance of understanding and affirming your child's unique personality before attempting correction. We also shed light on the crucial aspects of fostering stronger relationships, teaching healthy body image, and creating a safe space for open dialogue with our children.
We also dive into the topic of prioritizing relationships amidst our busy schedules and the tricky decision of delaying kindergarten. Kari's personal experiences provide a fresh perspective and valuable guidance. Get ready to rethink your approach to motherhood and be inspired to navigate your parenting journey with renewed wisdom and grace.
In This Episode On A Balanced Approach to Parenting with Kari Kampakis, We Discuss:
Kari's insights on raising children, emphasizing the importance of appreciating and understanding their unique personalities.
Her personal experiences and how she learned that connection and affirmation can be more effective than strict correction.
The challenge of raising children in a hostile world, and how parents can foster trust-based relationships with their kids.
How to instill a healthy body image in children, fostering open dialogues about feelings and concerns.
The importance of prioritizing relationships, even amidst a busy schedule, and the benefits of leaving room for self-care.
The pros and cons of postponing kindergarten, including the potential impact on test results and childcare expenses.
How different children may need to be parented differently, and the need to adapt to their unique needs and personalities.
You have a place here, mama friend! Be sure to take a screenshot of your podcast app on your phone, post it to your Instagram Stories and tag me healthybyheatherbrown to let me know your favorite takeaway from this episode.
Want To Listen on YouTube Instead? Listen to The Episode Here:
SHOP My Podcast Equipment HERE:

Heather Brown helps busy mamas of young littles who are caught in the hustle to find encouragement in their journey to true health, from the inside out, starting with the heart. Read her journey of learning to live a life well-loved
HERE!