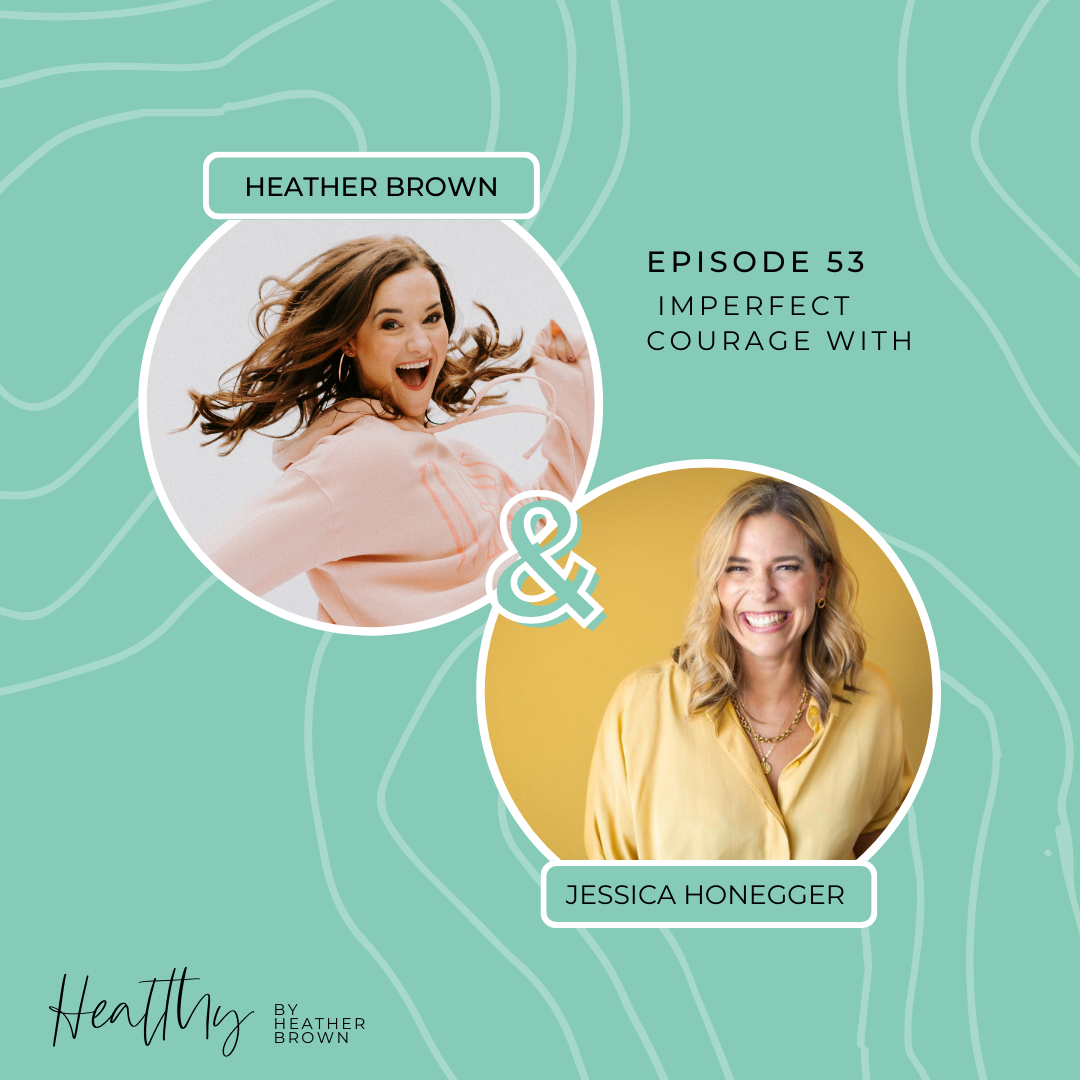 Keep scrolling to read the episode show notes from the full podcast episode on Imperfect Courage with Jessica Honegger!
The Full Imperfect Courage with Jessica Honegger Show Notes Here:
Listen in as we have an engaging chat with the inspiring Jessica Honegger, an award-winning social entrepreneur and the founder of Noonday Collection, a lifestyle brand that provides opportunities for those living in more vulnerable conditions. She talks about her family, her experience as a mom of three, and how this led to the creation of her brand ambassador program.
Jessica speaks passionately about making fair trade fashion more accessible and the power of work she learned from her experience in Kenya. We also discuss her bestselling book, Imperfect Courage, and how she inspires others to step outside of their comfort zone.
In This Episode On Imperfect Courage with Jessica Honegger, We Discuss:
Jessica's journey as a social entrepreneur and the creation of her brand ambassador program.
Her experience with adoption, specifically her son from Rwanda, and how it has influenced her parenting and her business.
How her passion for fair trade and her experience in Kenya inspired her to combat exploitive labor and poverty through Noonday Collection.
Jessica's bestselling book, "Imperfect Courage," and her mission to encourage others to step outside their comfort zone.
The impacts of the 2020 shutdowns and how it has led to increased anxiety and depression.
Resources from this Episode On Imperfect Courage with Jessica Honegger:
Follow and Review:
You have a place here, mama friend! Be sure to take a screenshot of your podcast app on your phone, post it to your Instagram Stories and tag me healthybyheatherbrown to let me know your favorite takeaway from this episode.
Want To Listen on YouTube Instead? Listen to The Imperfect Courage With Jessica Honegger Episode HERE
SHOP My Podcast Equipment HERE:

Heather Brown helps busy mamas of young littles who are caught in the hustle to find encouragement in their journey to true health, from the inside out, starting with the heart. Read her journey of learning to live a life well-loved
HERE!