The Baby's First Christmas Pictures Post Was Originally Published In December 2016 And Updated In December 2021.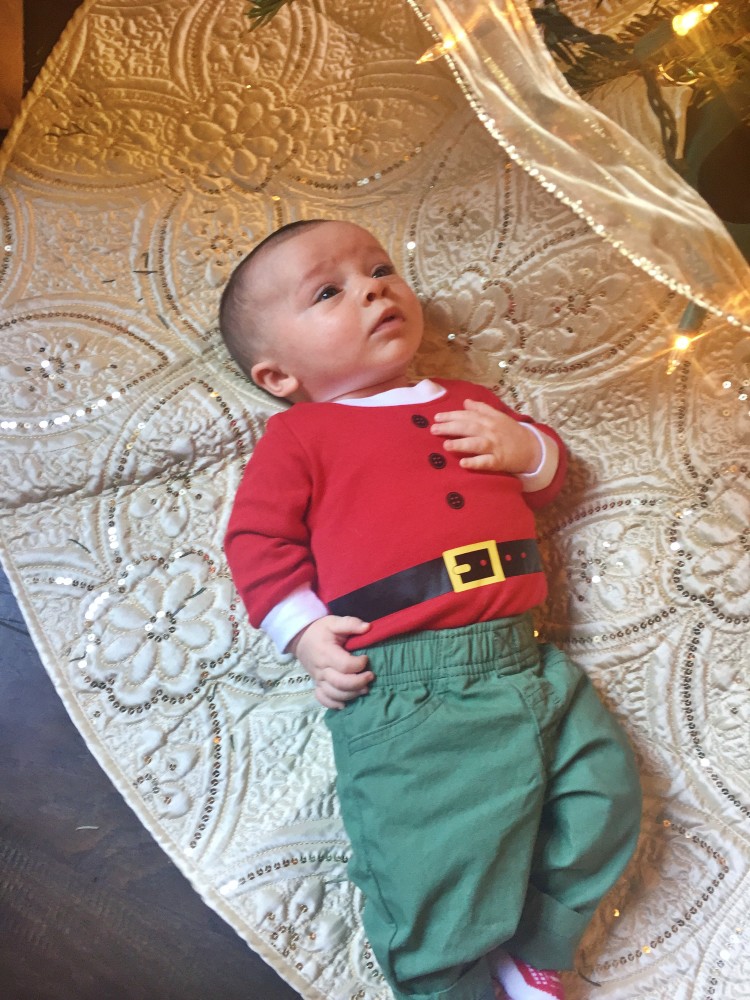 Keep reading to see lots of baby's first Christmas pictures ideas!
Christmas is such a magical time every year, but somehow it feels a little more special when you have a baby and/or toddler. I've been thinking through any photos I may want to get with Leyton at Christmas and had a friend tell me she's doing the same thing. In fact, she asked if I'd write a blog post about it and I thought that was a pretty great idea. SO, I'm hoping this post will help you figure out your baby's Christmas pictures to take and also memories to build with your toddler at Christmas.
Last year at Christmas, Leyton was almost 4 months old and a little bitty baby so this year it's fun to get different photos with him where he can be sitting up or standing and getting into more things.
Taking photos is something I make a big effort to do each year. There is nothing like looking back on photos of your kids as they grow. Each year, I also make an effort to try to keep my holiday season simple, but also meaningful! That's why I created my Busy Mom's Holiday Planner. For busy moms just like YOU who have lot going on, and are trying to cross all their t's and dot their i's before Thanksgiving and Christmas arrive.
I know- it is a LOT to manage. It requires planning, organization, and a lot of forethought. In my Busy Mom's Holiday Planner you will get so many incredible tools to help you do all those things! I've included calendars, lists, beautiful printable memory verse cards for your entire family to learn together, and so many fun activities that you can do with your kids! Click HERE to make your holiday season better than ever AND to get an exclusive discount code!
10 Baby Christmas Pictures To Take:
Baby Staring At Christmas Tree: I adore this picture I took of Leyton last year in his Santa onesie staring up at the Christmas lights. He is simply enamored.
Baby In A Santa Hat: Because, why not? I can't get enough of this little expression.

Christmas Lights: As you can see the lights took some getting used to for some reason, LOL! But I love how the pictures turned out.


Christmas Pajamas: Is there really anything cuter than a baby or toddler in Christmas PJ's?! Swoon. We also put on his little baby slippers that were a gift from one of my besties, Erin.
Making Christmas Memories: We made ornaments with a friend and her baby with their little handprints on them and I LOVE it. Such a great keepsake! And I love that one day when Leyton's older I can show him these pictures of himself making the ornament and then he will see the ornament on the tree too.
6. Favorite Ornaments: Get a picture with baby and their favorite Christmas ornament. This year Leyton loves balls of any kind. So, he loves reaching for the silver orb ornaments and the globes from Newly Scripted.

Baby By The Christmas Tree And Presents: This probably goes without saying but make sure to get a picture of your baby or toddler by the Christmas tree and presents. Also that face in this first of this set of photos…I die!

Christmas Day in the Moment: Make sure you take a photo of Christmas day in the moments that are funny, silly or just the truth like a cry face. We spent Christmas in Tampa last year so Leyton napped on the beach in a beach chair. We certainly had to capture that!
Sleeping Baby Christmas Pictures: Let's be honest, baby spends a decent amount of time sleeping on Christmas. I love this shot I captured of Leyton cat-napping in his baby bear hat.


Baby Christmas Pictures Outfit: Make sure to get pictures in all your favorite Christmas colored or themed outfits you have for them. These memories will be priceless to you one day. I promise these green pants are long enough for little L but they kept riding up when he would sit down.
Since it's the week of Christmas and we just got it together enough to get our Christmas cards out, I thought I'd share them with you guys. We got them done at Swoozie's at the Summit and love how they turned out! (PS The Summit has AWESOME giveaways going on, so make sure you enter to win here!)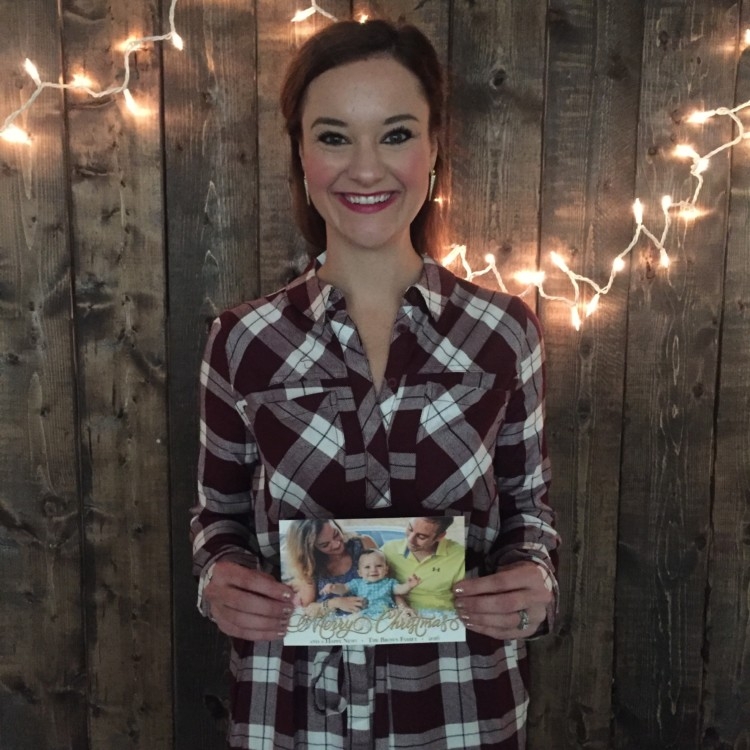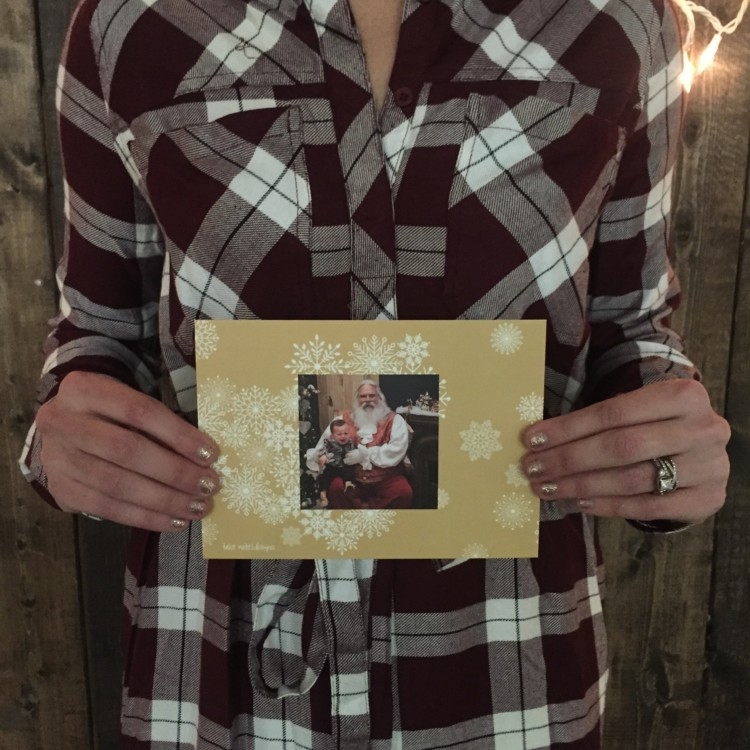 Y'all may remember the photos on our Christmas cards from Leyton's 1 year old birthday party and the infamous crying Santa pic post.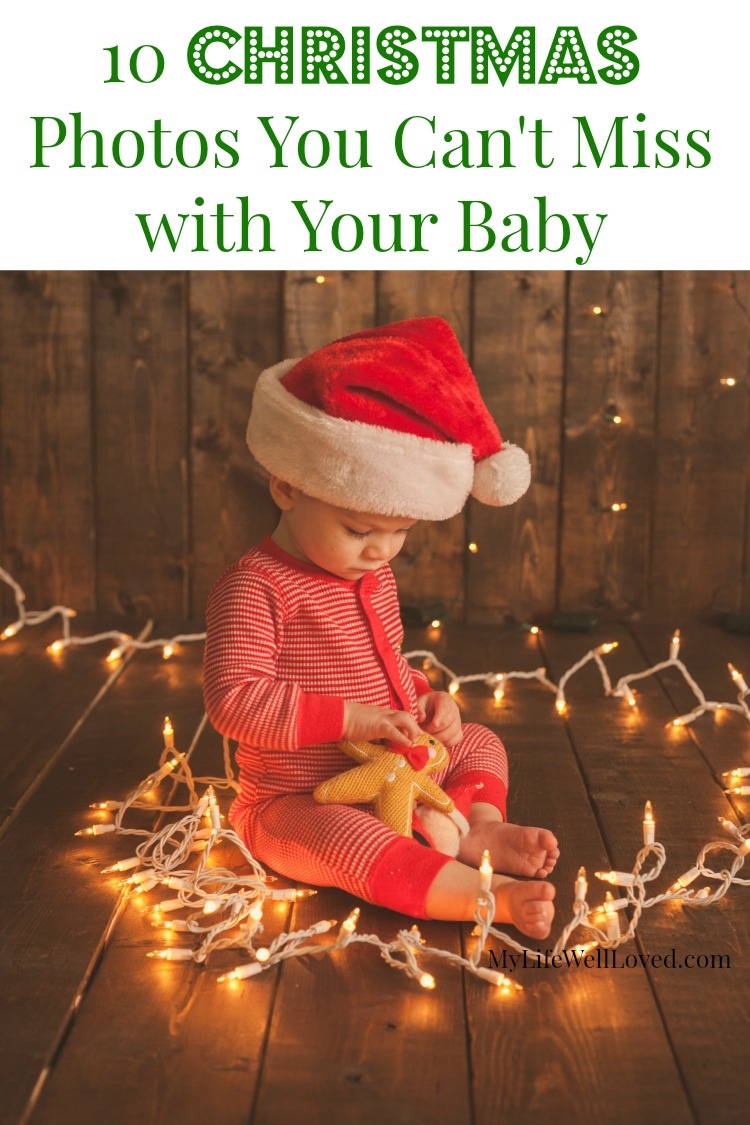 P.S. In case you missed my kid-friendly Christmas decor, I'd love to invite you on a home tour HERE!
Professional photos in this post via Casey Marie Photography.
Heather Brown helps busy mamas of young littles who are caught in the hustle to find encouragement in their journey to true health, from the inside out, starting with the heart. Read her journey of learning to live a life well-loved
HERE!