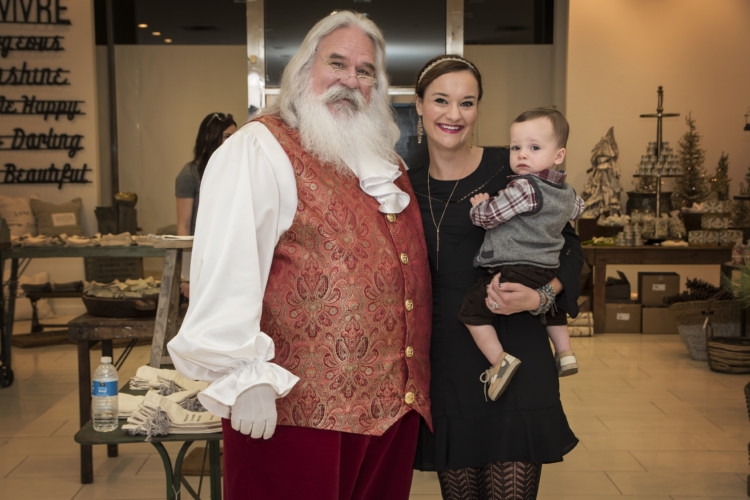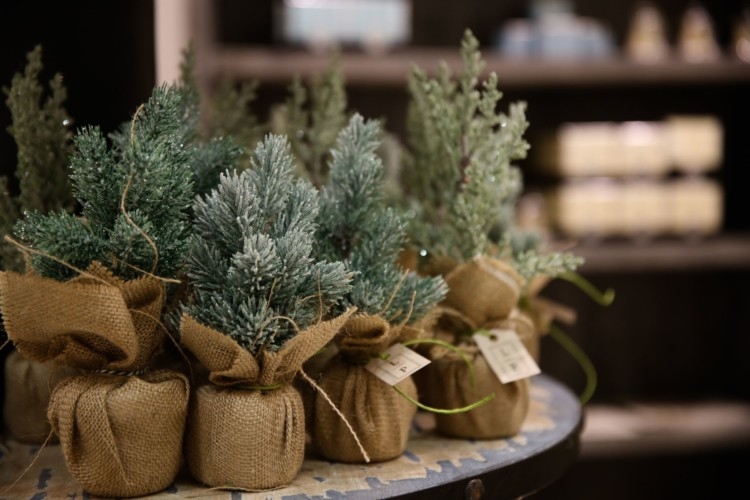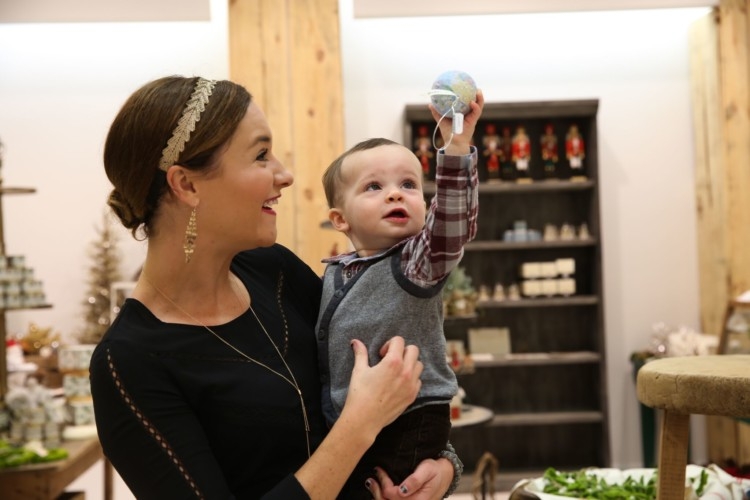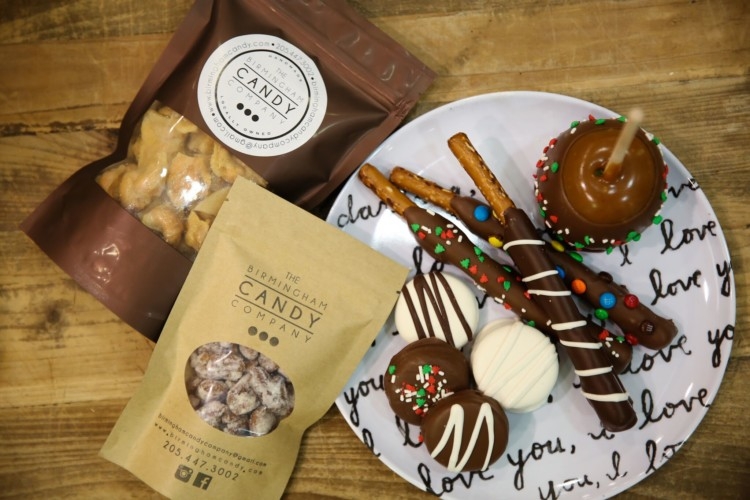 Santa photos can either be a joy or a nightmare, and sadly for many parents of toddlers, it tends to be the latter. Leyton and I have already gone to visit Santa this year so while it's fresh on my mind I wanted to share some tips on how to take good photos with Santa.
Hilariously enough, we got some awesome Santa photos, but they are actually involving a few tears! Ha! I seriously crack up every time I see Leyton's little cry face on Santa's lap. (Don't worry, when you get to the bottom of the post, you'll see the money shot!) When we first got to The North Pole at The Summit, we immediately saw Santa who walked up to greet Leyton. I was quite surprised when Leyton reached out to Santa. But then when Santa tried to hold him, he immediately pulled back and grabbed onto mommy really tight!
We decided we'd take pictures of me with Santa and Leyton at that point so we could get a "normal face" photo and then let the chaos ensue of the red-faced, crying classic toddler and Santa photo. In Leyton's defense, he's a little hesitant around all men with beards, so it was a lot for our little man to take in.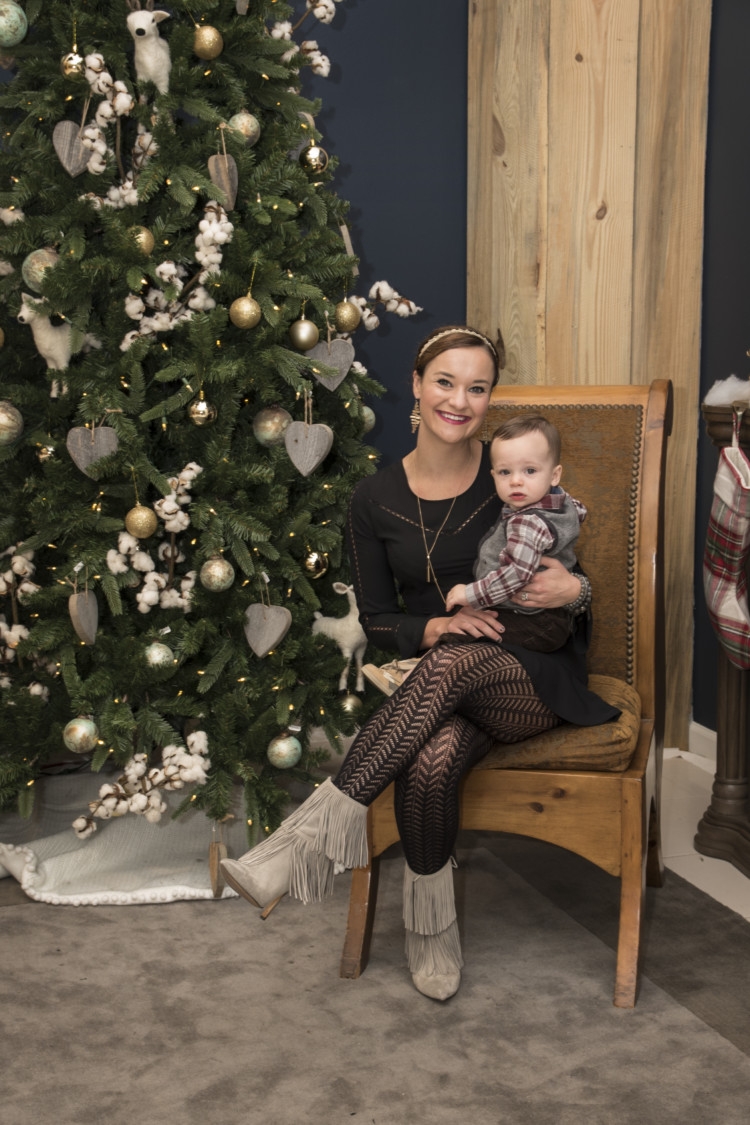 5 Tips for How to Take Good Photos with Santa:
1. Schedule your trip to visit Santa. We all know how cranky kids can be when they have to be up during nap time, they've just woken up, are hungry, thirsty or had to wait in line too long! If you schedule your trip in advance (If you're local, you can do this HERE at The Summit!) you can hopefully plan to avoid these testing times of day for your child. If you are walking through the mall and know nap time is coming up soon, just come back for the photo. Santa and your nerves will thank you for it!
2. Prepare your little one by familiarizing them with Santa. Read books, watch movies, and talk about the bearded guy in red so your kids at least know about him before seeing him for the first time.
3. Drop and run. OK, not really, but kind of! Hold your baby with his back to Santa, walk up to him, place baby in Santa's lap and quickly scoot out of the picture as quickly as possible. Hopefully the photographer can get a quick shot and then baby will be safely and happily back in mom's or dad's arms.
4. Dress up. Just in case you end up in the photo with your child because they can't get it together, make sure you wear something you wouldn't mind being photographed in. And, sometimes in the hustle and bustle, you may forget to take off your child's jacket, check for tied shoes, etc so give your child a once over right before they go sit in the big jolly guy's lap.
5. Bring a distraction. Whether it be your child's favorite toy, a water bottle, or their favorite snack, make sure you have something that you whip out if needed right by the photographer's head when they are ready to snap a photo. Bonus points if it makes noise to really get their attention.
If you live in Birmingham, are you ready to meet Santa at the North Pole?! In case you didn't know, the North Pole has been relocated near Saks Plaza at The Summit. And, you guys, it is truly magical. I can't wait for you and your kids to see it! There is train sets and Christmas trees, beautiful decor, and a legit workshop. Leyton was over the moon about the cars and trains. He also couldn't stop staring at all the trees and shiny ornaments!
At Santa's Workshop, the kiddos can enjoy a treat from Bud's Best Cookies! The North Pole experience and visiting with Santa are free of charge, while professional photos are available for purchase Fridays, Saturdays and Sundays. The North Pole will be your one-stop shop this holiday season with pop-up shops by Leaf & Petal (including a Christmas Tree Farm), Sugarboo Co., Birmingham Candy Company, and everyone's favorite….SANTA!
Do you want to meet Santa at The Summit? Make sure you check HERE for all the deets and times available! Here's to hoping your Santa photo doesn't turn out like this…HAHAHAHA!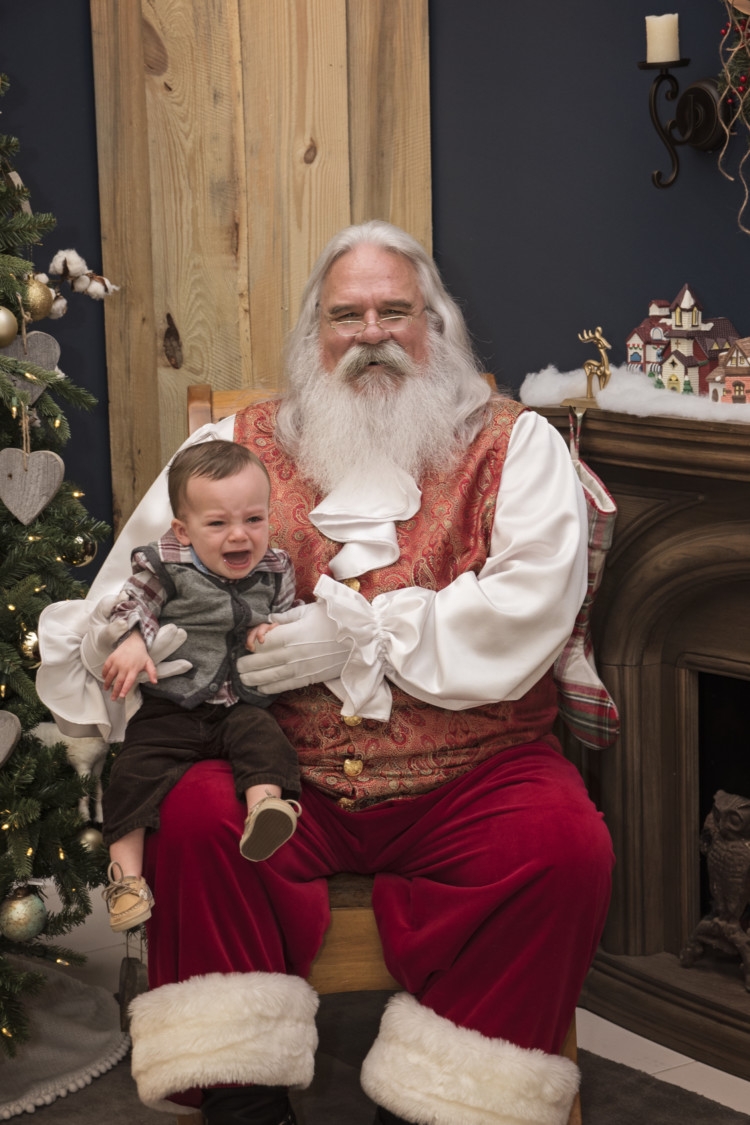 Don't forget to go HERE to book your appointment with Santa at The Summit! What are your favorite Santa memories or photos with your kids? Do you have any bonus tips on how to take good photos with Santa? Are your favorite pictures actually the crying photos?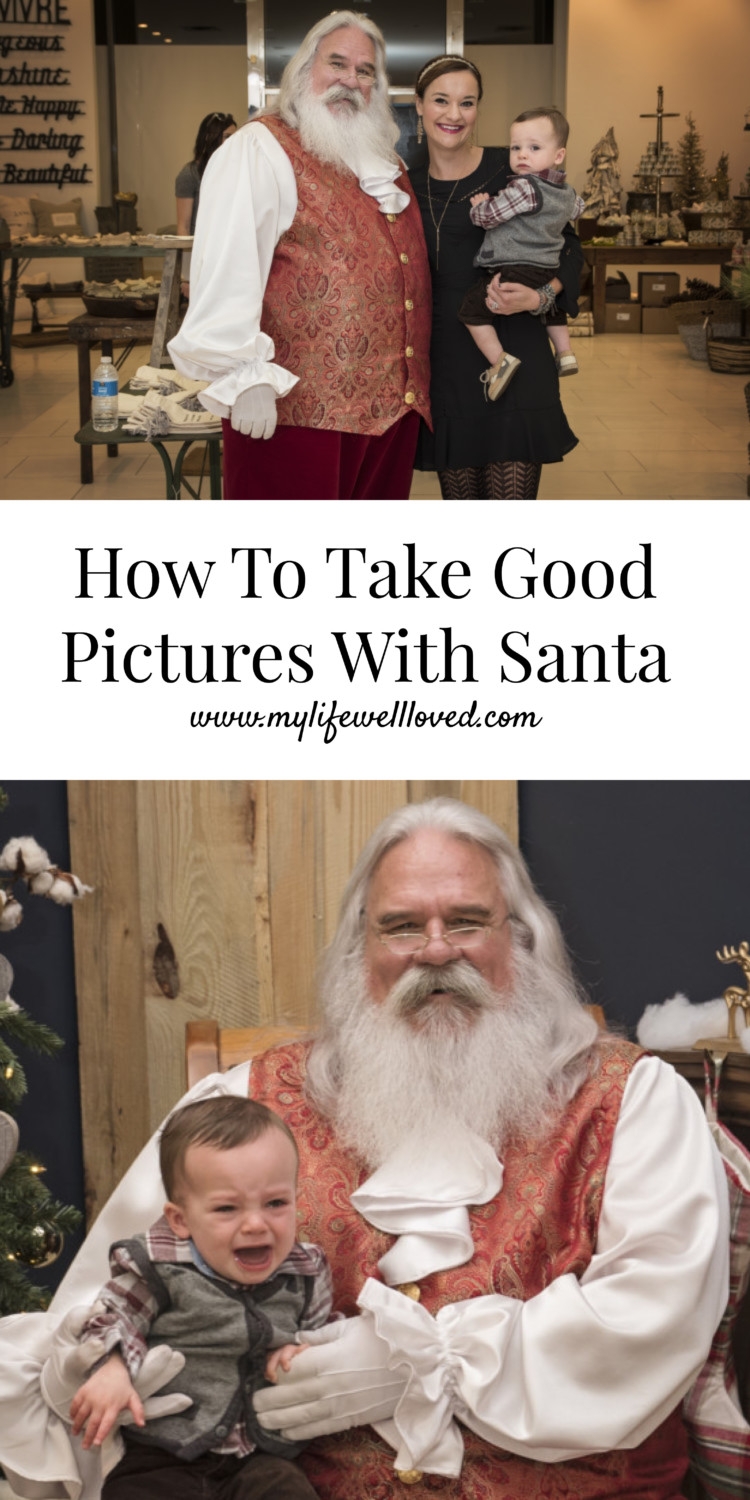 Photos via Jennifer Hagler & Amanda Moses.
Heather Brown helps busy mamas of young littles who are caught in the hustle to find encouragement in their journey to true health, from the inside out, starting with the heart. Read her journey of learning to live a life well-loved
HERE!