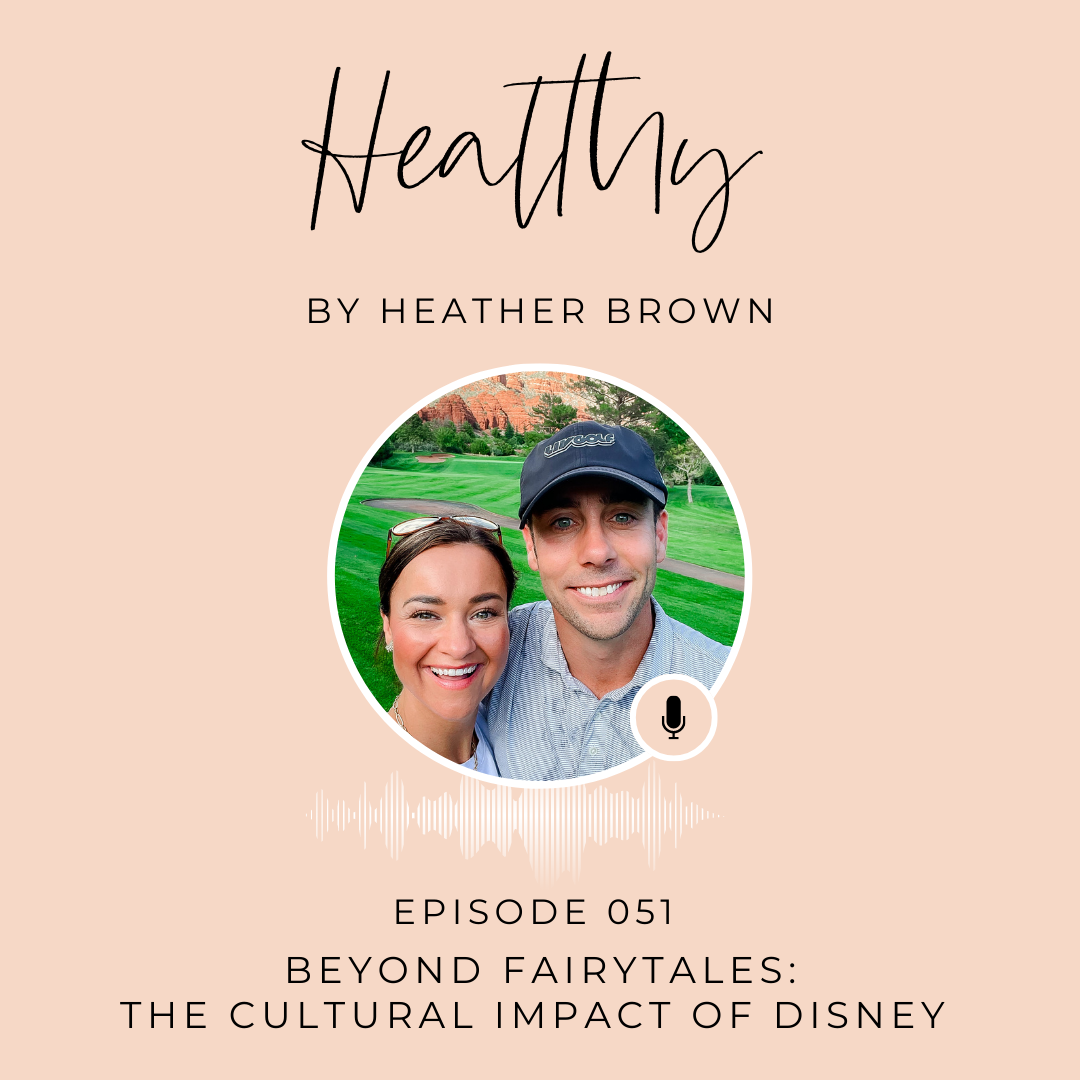 Keep scrolling to read the episode show notes from the Beyond Fairytales: The Cultural Impact Of Disney podcast episode!
Find All The Links Mentioned From The Cultural Impact of Disney Podcast Episode
Get The Full Show Notes From The Cultural Impact of Disney Episode Here:
Remember the first time you visited a Disney park? For my husband, Eric, that magical moment was not as enchanting as he'd imagined. Plunging into the heart of the Magic Kingdom, we found ourselves grappling with contrasting emotions and the looming question – is the Disney experience worth it for every family? Reflecting on my own fond childhood memories of Disney movies, we debate the pros and cons of the Disney world, taking into account the unique experiences of different families.
As we navigate the spellbinding universe of Disney, we also uncover the less obvious impacts of Disney's cultural sway, particularly on our little ones. This conversation goes beyond whether we're Disney admirers or skeptics – it's about understanding the deeper implications of the entertainment we so love. Join us as we step behind the magic and into the real world of Disney.
In This Episode On Beyond Fairytales: The Cultural Impact of Disney, We Discuss:
Reflection on personal experiences and varying opinions on Disney parks and their entertainment offerings.
Disney's cultural influence and the controversies surrounding it, with a focus on the changes in Disney's content and values.
Disney's impact on children, with emphasis on the subtle promotion of pride over humility in its content.
How Disney's changes in entertainment content affect experiences and the upbringing of children.
How the cultural battle between Florida's governor and Disney has affected the latter's image and offerings.
You have a place here, mama friend! Be sure to take a screenshot of your podcast app on your phone, post it to your Instagram Stories and tag me healthybyheatherbrown to let me know your favorite takeaway from this episode.
SHOP My Podcast Equipment HERE:

Heather Brown helps busy mamas of young littles who are caught in the hustle to find encouragement in their journey to true health, from the inside out, starting with the heart. Read her journey of learning to live a life well-loved
HERE!