This post on the Top 10 Macro Friendly Starbucks Drinks was originally published in 2021 and updated in January 2022.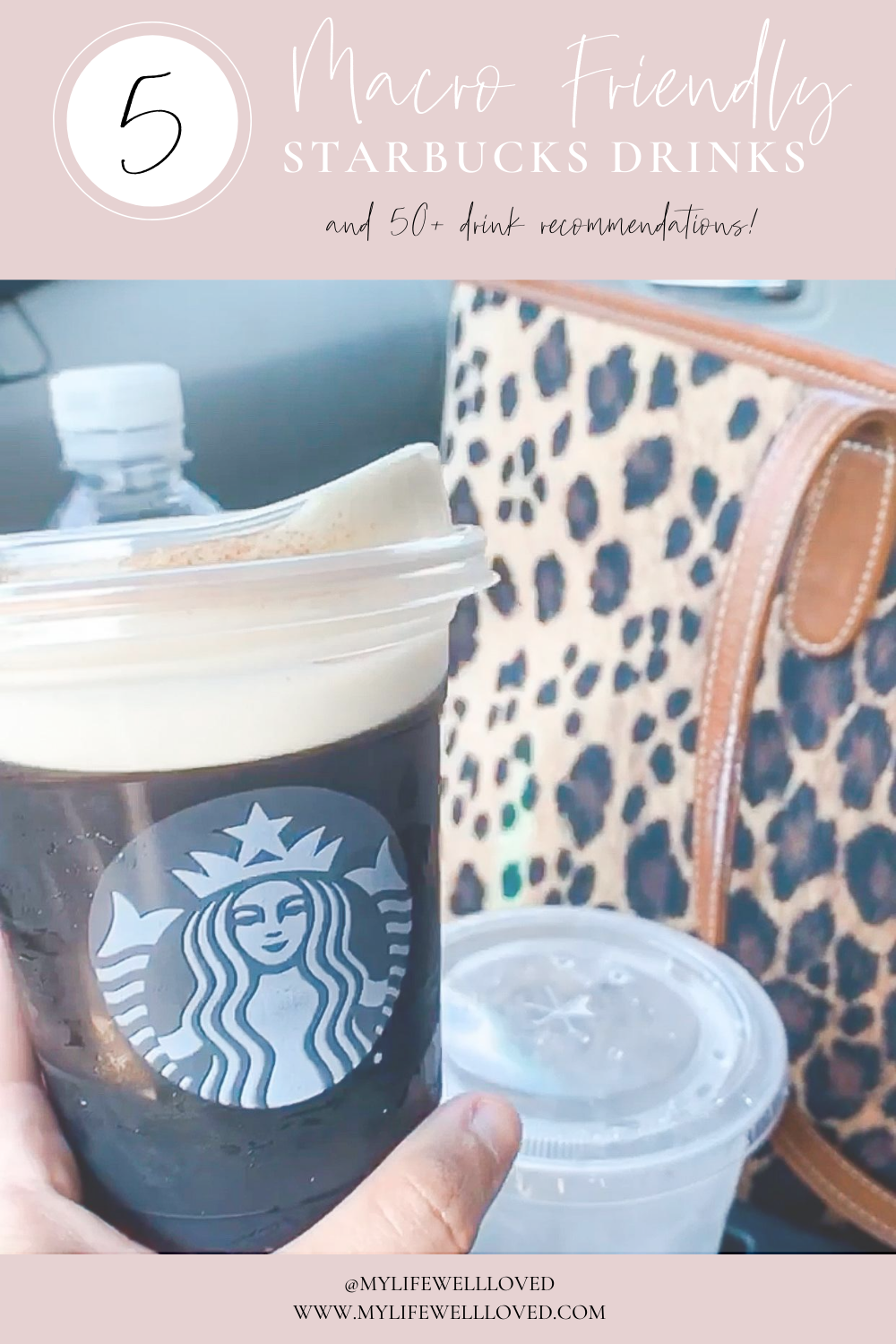 Had a rough night where the baby didn't sleep? Starbucks to the rescue! Picking up your kid from a friend's house at 10:30 pm? Starbucks drive-thru it is! It's even the perfect pick me up to enjoy while you're working on your weekly meal plan!
I share all about how to meal plan and what can take the stress out of mealtime for your family in my Meal Planning For The Busy Mom eBook. You can snag your copy at an exclusive, discounted rate HERE.
Truly, Starbucks and coffee, in general, is a lifeline for me on my busy days. When I'm doing intermittent fasting on Faster Way To Fat Loss (next round starts on 2/7!! Sign up with me and my coach Miranda via the link!), even more so! My go-to that I have loved since I was in high school is a white chocolate mocha…YES PLEASE!
Even though I'll occasionally still treat myself to that, I try not to because the sugar count is YIKES, to say the least. Ain't nobody got time for the sugar crash after the deliciousness hits my belly. Whenever I grab a Starbucks drink and share it on stories I always get asked what I drink, so here's a few of my macro-friendly Starbucks drinks.
---
---
10 Best Macro-Friendly Starbucks Drinks:
HOLIDAY FAVES:
Grande americano + 1 pump pumpkin sauce + 1 pump sugar cookie syrup + splash of almond milk = 0.2g Fat // 7.9 Carbs // 36 Calories
Tall americano + 1 pump sugar cookie syrup + splash of half and half + cinnamon powder = 3g Fat // 5 Carbs // 60 Calories
IN COOLER TEMPS:
Tall nitro pumpkin cold foam + in a grande cup + add ice + light foam + sprinkle of pumpkin = 7g Fat // 18 Carbs // 140 Calories
REGULAR MACRO/TREAT DAY: White chocolate mocha or vanilla latte (I usually get half the pumps of syrup so it's not too sweet)
White chocolate mocha (grande) = 11g Fat // 53 Carbs // 14g Protein
Vanilla latte (grande) = 7g Fat // 19 Carbs // 13g Protein
ON A BUDGET: In college I got used to ordering coffee with 1/2 the pumps of white chocolate mocha + half and half to pay less for the cup instead of the mocha
Tall coffee + 1 pump of white chocolate mocha + half and half = 12g Fat // 15 Carbs // 3g Protein
LOW CARB DAYS:
Tall coffee + half & half = 10g Fat // 4 Carb // 2g Protein
UNDER THE WEATHER:
Grande medicine ball = 0g Fat // 36 Carb // 0g Protein (disclaimer: don't drink when pregnant due to the lemongrass)
WHILE FASTING: Peach tea (I have been informed that unfortunately, the peach tea is no longer sugar-free) with an unsweetened fusion which my Faster Way to Fat Loss coach turned me onto OR coffee + a splash of milk or half and half
Grande peach tea + unsweetened strawberry fusion = 0g Fat // 20 Carb // 0g Protein
ASHLEE NICHOL'S FAVE: You've probably seen Ashlee share this on her Instagram stories!
Grande salted caramel cream cold brew + no caramel + 2 pumps white mocha + in a venti cup (game changer and cheaper) = 14g Fat // 23 Carbs // 230 Calories
Of course, no Starbucks run is complete for me without adding on a venti water to keep my water intake up! If you struggle in this department, make sure to sign up to do our water challenge and enjoy this free printable to help you get on track!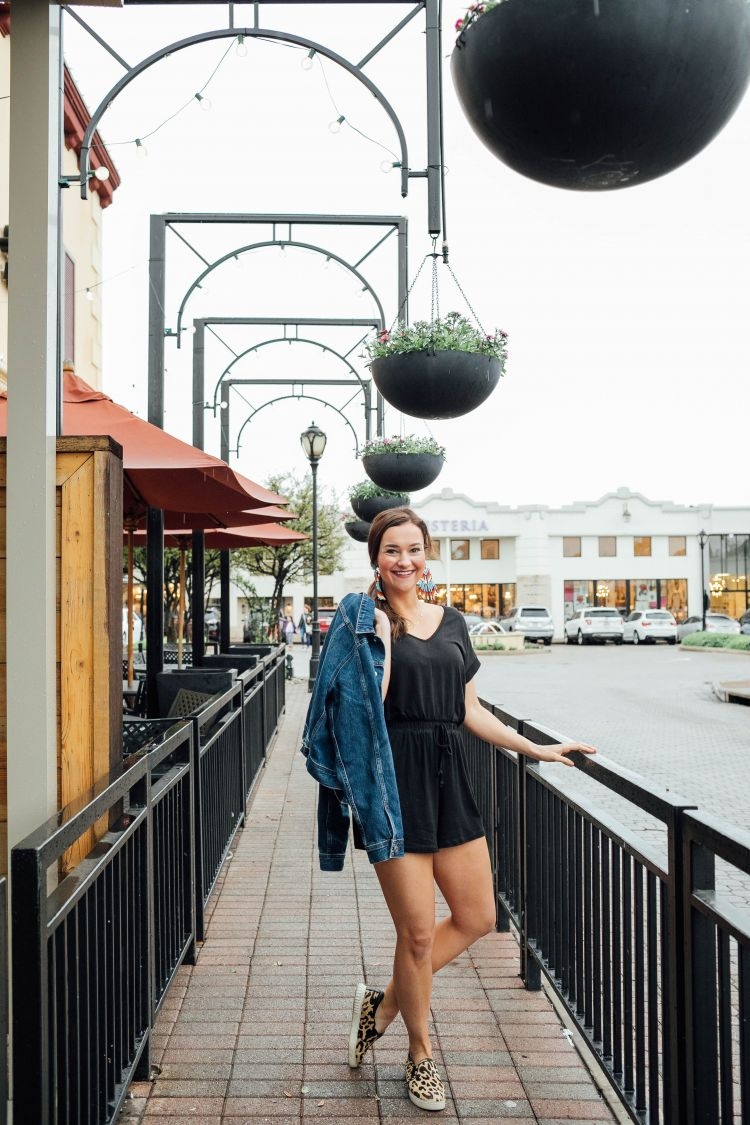 YOUR Favorite Starbucks Orders:
HOT Starbucks Drinks:
Tall hot cinnamon dolce latte with cinnamon steamed in the milk @syndocyogini
My fave is only at Christmas. Chestnut praline latte @elise488
Flat white with an extra shot or coconut milk latte with an extra shot @alyroberson
Skinny coconut milk vanilla latte @sharris_aprn
Caramel macchiato made with almond milk NO whip @mrscoacht73
Tall skinny mocha one pump also order it as a frappe @gina_draz
Skinny cinnamon dolce latte @sandpiper_lane
Mine is a half caff latte with coconut milk and sometimes add sugar free cinnamon dolce @libbykite
Vanilla latte @paularnp
Black coffee @mfrancesfrancis
Nothing complicated, just the white chocolate mocha @janellehutto
At this point, anything with enough caffeine to get me through @cuoreprezioso
Blonde americano with steam heavy cream @cindi_clic
Grande misto 1 pump white choc mocha 1 pump peppermint @sjleth
Skinny vanilla latte @alainamarie0531
Tall nonfat vanilla latte or tall nonfat caramel frappe (when I need a treat) @rachmjorda
Triple americano or if I'm treating myself cascara cold brew @abby_and_sirius
Skinny cinnamon dolce latte @marissaboehm
COLD Starbucks Drinks:
Iced vanilla almond milk latte @katiekate324
Mocha frappes @kailahwalsh1
White chocolate double chocolate chip frappe @prinzessjess
Cinnamon dolce frappe, not on the menu but they can make any drink into a frappe @demagee
I'm so basic. I either get the white choc mocha or caramel frappe lol @kiki_1978_
Cookie crumble frappe @felicityvargo_2020_show.goats
I love the nitro cold brew w/ sweet cream @boldhamiam
Iced hazelnut latte! Also s'mores frappe @ellspin
Iced latte @j3nniferlynn
Cold brew with 1 pump sf vanilla and splash of HWC @nomocheek
Caramel macchiato, iced @katierope
Iced caramel macchiato @andrea_edwards26
Iced coffee, splash of half n half, one pump toffee nut, one pump cinnamon. Also salted foam cold brew @emdoeshomes
Iced caramel cloud macchiato @shoshanaslp
Vanilla sweet cream cold brew or decaf iced americano with splash of cream and sf vanilla @sis.sparkle
Iced blonde vanilla bean coconut milk latte @kelsey_peake
Iced coffee, unsweetened, splash of half half @jvnelson
Iced coffee with extra cream, 2 pumps of white mocha @kbghames
Grande cold brew with almond milk @alivpriest
Iced toffee nut americano with cream and an extra shot @bethatrix
Iced white chocolate mocha with whip @jessiejoboggs
Iced caramel macchiato with almond milk @kararrockett
Venti iced caramel coffee with almond milk and 3 pumps of classic @ohhappyhotalings
Iced coconut milk vanilla bean latte! New fav @steffie.mcginn4
Nitro coldbrew with 3 pumps of caramel! So good! @militarily_displaced
Grande iced coffee 1 pump white choc mocha 1 pump peppermint room for cream @sjleth
Iced coffee with 2 pumps vanilla and creamer @bamaworkingmom
Iced vanilla latte or pink drink @claramcmahon_14
Cold brew with light ice and a splash of coconut milk @kristenjoy96
Venti vanilla iced coffee with cream and 3 extra pumps of classic syrup (very sweet) @briana.m.martin
Grande cold brew with cold foam, shot of mocha and a shot of hazelnut. Splash of milk @amhendrix2004
Venti iced coffee with almond milk (I don't like sweet coffee) @asanchez_6113
Caramel cold brew with almond milk or if low carb sf vanilla cold brew with coconut milk @sarah.jewell.harper
Iced coffee,light ice, noclassic, light splashof coconut milk, 1 pump mocha@hsnyder09
Iced cinnamon almond milk macchiato @joysfromjesus
Iced caramel macchiato for summertime @bblank_smith
Iced caramel macchiato with coconut milk and light ice @thatstheowllife
Cold foam cold brew with one pump vanilla @kitchyliving
Iced americano with sf vanilla and half n half @accatersmith
Also egg white bites for bfast. Iced vanilla coffee with almond milk sweetened (or iced vanilla latte with almond milk)
Iced almond milk latte with sf vanilla @jennpenn
Grande iced blonde espresso latte with 2 pumps sf vanilla @alyssaleighw
NON-COFFEE
Chai tea latte, nonfat milk, shot of espresso @kaitlinabarber
Venti iced green tealatte. Minus syrup. Extra matcha. No ice. @shopshareship
Venti passion fruit iced tea with Splenda @sbstyle21
Nonfat chai latte, not acoffee drinker @ashleykmccutchin
Venti iced green tea, no syrup @erinsteague
Pink drink @kitten_katin
Strawberry refresher with lemonade blended @kitten_katin
Mango dragon fruit refresher with lemonade @kitten_katin
Passion fruit iced tea with raspberryand classic. No classic if you don't like it sweet @kitten_katin
Iced almond milk chai half sweet @laurabloom38
Iced green tea no sweetener @stellarjennifer
Mango dragon fruit or passion tango tea unsweetened @fiftyshadesor
Banana bread @3soundsperfect
Trenta strawberry acai refresher @haileynbarton02
Soy vanilla chai tea iced or hot @l_nicole_17
Pink drink @michellelockewinter
Venti passion tango tea lemonade – no caffeine so perfect when pregnant @marisrob
Venti black iced tea with sf vanilla @emilyjfry
3 way tie…pink drink or dragon fruit refresher or iced coffee with vanilla, cream and whip @mrsbaja
Iced passion tea sweetened @jonesweibe
Venti green tea lemonade with raspberry light ice @karaann08
Chai tea latte with 1 pump caramel/venti iced coffee no classic 1 scoop vanilla powder @kentuckysunshine
Pink drink with light ice(size depends on the mood) @annieelizabeth9
Passion fruit iced tea made without water and one pump sweetener @thrivinginmotherhood
Sweet tea lemonade, with black tea @whitneyd_gay
Venti strawberry green tea infusion half the sweetener @annascalicicmartin
What is your favorite order from Starbucks? Know of any macro friendly Starbucks drinks? Be sure to leave a comment below to let me know!
SHOP THE MACRO FRIENDLY STARBUCKS DRINKS POST HERE:

PIN THE MACRO FRIENDLY STARBUCKS DRINKS POST FOR LATER: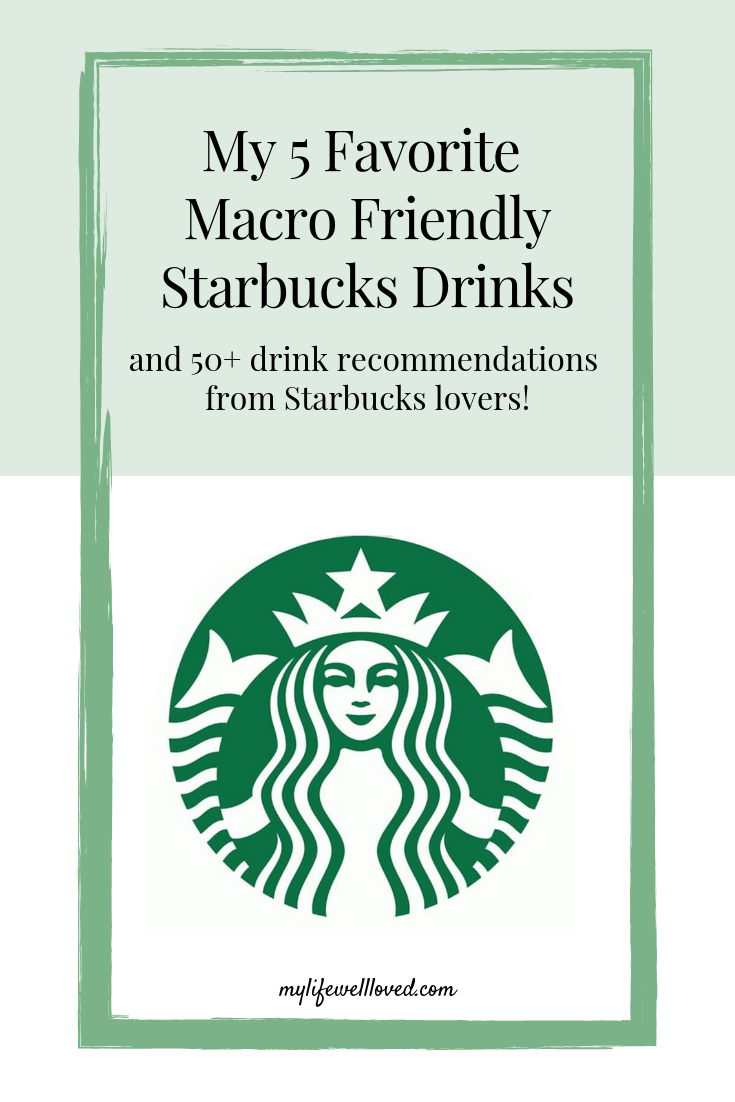 Heather Brown helps busy mamas of young littles who are caught in the hustle to find encouragement in their journey to true health, from the inside out, starting with the heart. Read her journey of learning to live a life well-loved
HERE!