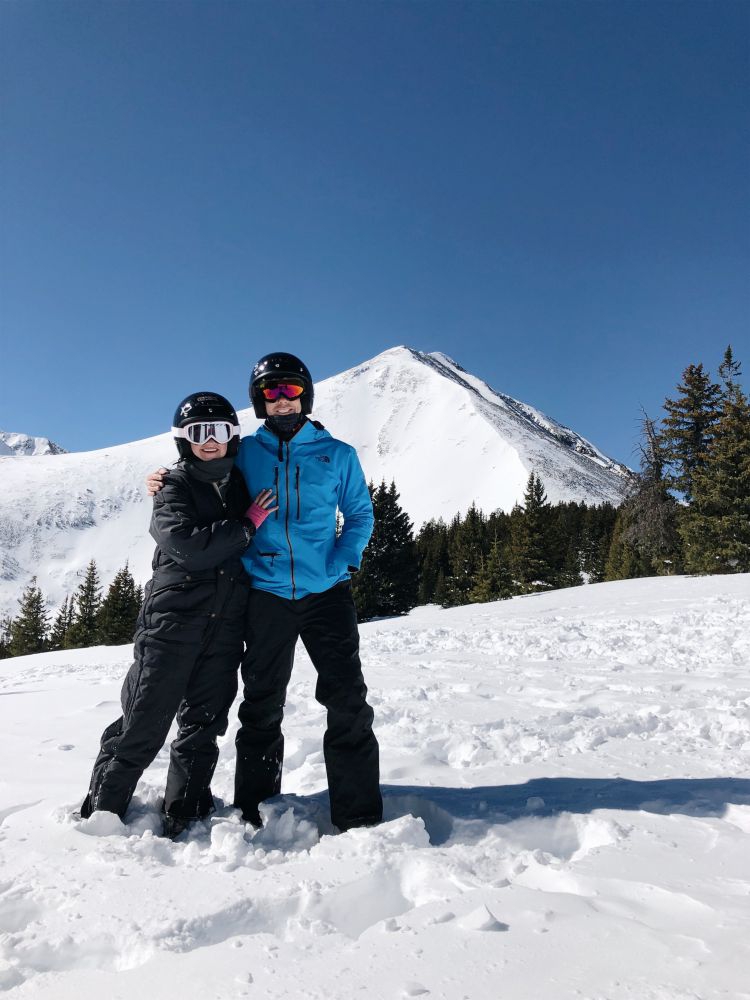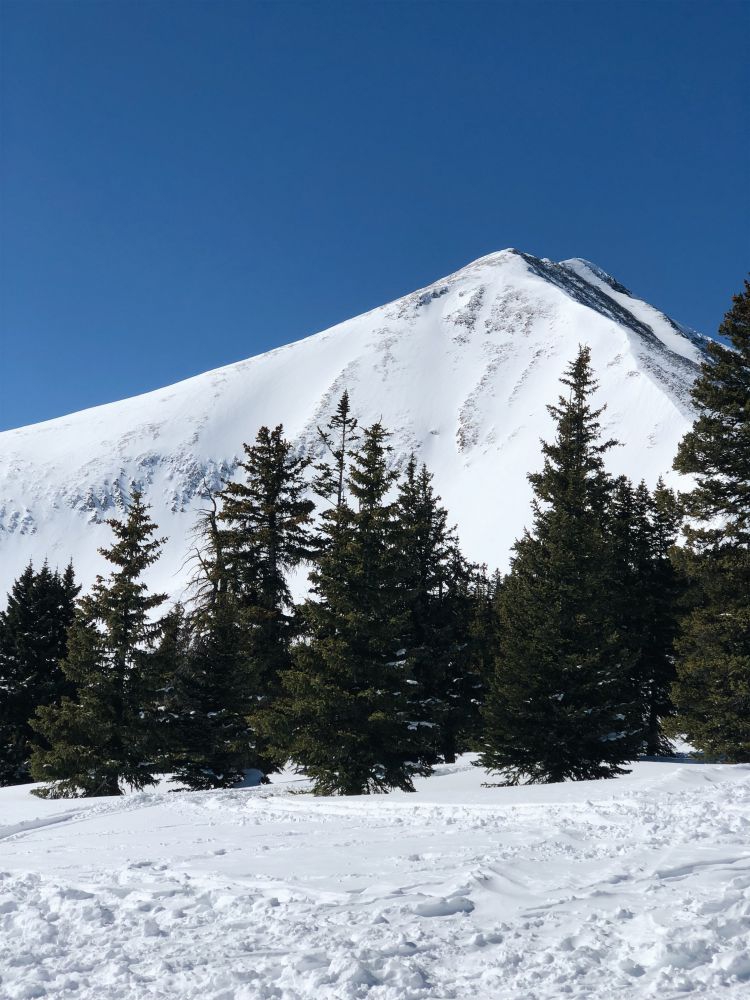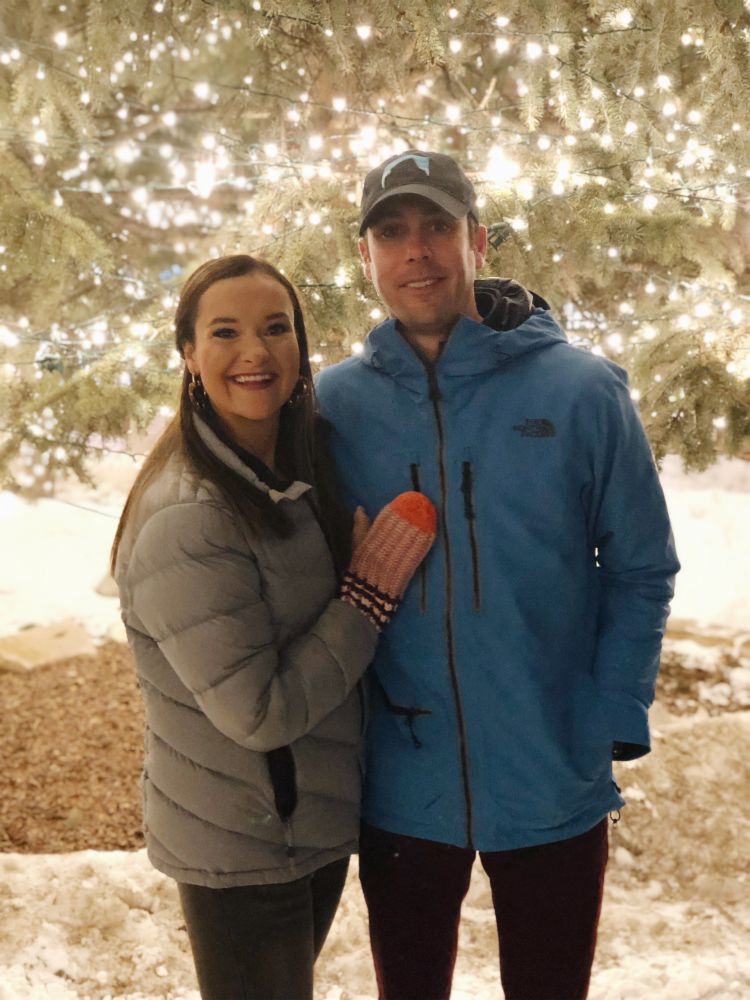 SHOP What I Packed For The Colorado Ski Vacation: The Best Ski Boot Inserts // Beanie // Boots // Jacket // Sunnies // Shirt // Earrings // Gloves
This was my third trip to Colorado, but each time has been quick! The first time was for a Pure Barre training in Vail, which was AMAZING, I loved that area…but I was literally there for training for 2 days and didn't get to do anything except eat and do Pure Barre, ha!
Last year, we booked our trip before I knew I was going to be pregnant so I couldn't even ski when we got out there. We brought Leyton with us and visited some of our good friends, the Bultemeirs. Kent and Eric went to high school together and he was in our wedding 10 years ago. (WHAT?! Still feels so weird to say.)
If you go with kids, I'd recommend checking out the Denver Aquarium or Royal Gorge Route which Leyton loved and we enjoyed too!  This year's trip was the first time we had to enjoy just the two of us out there together and that I got to go skiing. My only experience to date in snow like that was a failed snowboarding day in college, so I was nervous to say the least to hit the slopes!
Luckily my friend Kelley was willing to do a 1/2 day of lessons with me so that we could get somewhat acquainted with what to do. Meanwhile Eric and Kent hit the blacks…shocker. Seriously, Eric is one of those people who is just naturally good at pretty much anything athletic that he tries.
A lot of you asked about the COST of a ski trip like this and I must admit that it's pricier than I would have first expected. We did book a roundtrip flight on Frontier from Friday to Monday for a steal of a deal so that helped. But the cost of ski rentals, lift tickets, the hassle of getting to the resorts/mountains/gas was quite steep! Lessons also cost as well but I HAD to get lessons or I wouldn't have enjoyed it at all.
I had no idea what a laborious task getting suited up, up the mountain, rentals on, and just up to the top of a mountain to ski down would take. I told Eric that I think for us in the south we don't even think about all the work that goes into prepping for a beach or lake weekend because it's what we've always done but it's the same type feel for a day of skiing. I also had to come back to the car every four hours and pump as well. If you want to read more about my pumping and traveling while breastfeeding, you can check out this post I did!
Colorado Ski Vacation: Lodging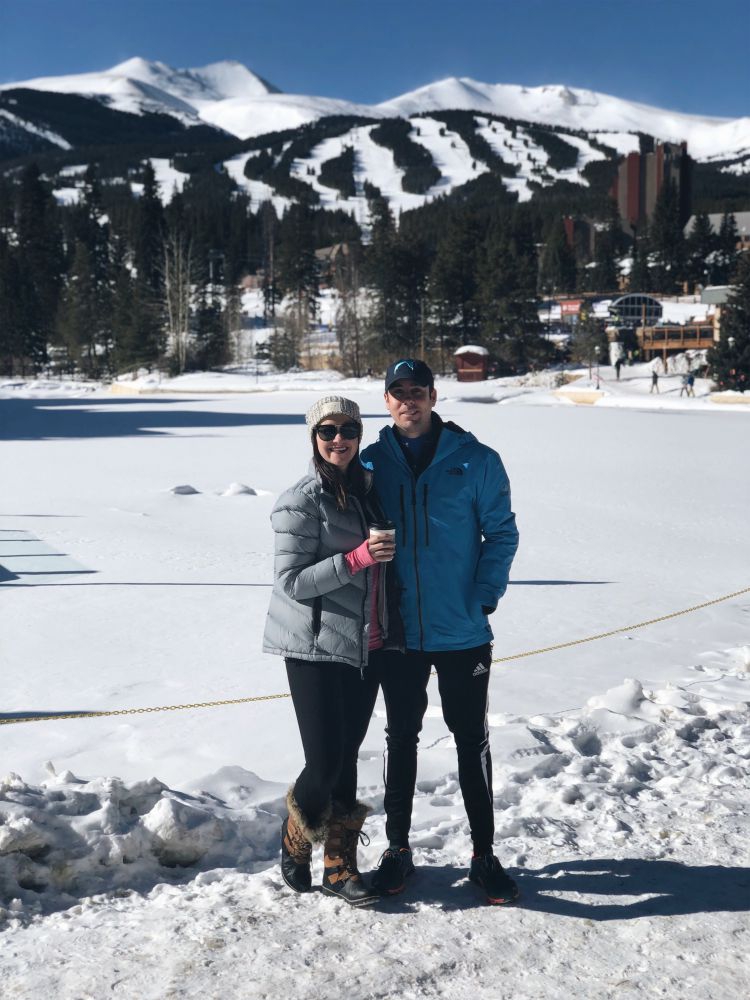 Eric and I stayed in the Denver area with our friends the night we flew in and the night before our flight left so we really only spent one night at the Water House Condo…which was BEAUTIFUL! We definitely enjoyed the views of the mountains (the picture above is right below our room.), hot tub and the ability to walk from our condo through the lit up trees of downtown Breck + walk to dinner.
We stayed at the Water House Condo on Main Street with Wyndham Resorts! It is a platinum property which sits between Main Street and the Base of Peak 9.  We had a large outdoor heated pool and 7 hot tubs which overlook the 10 mile range – sounds AMAZING right?! This condo sat adjacent to the Main Street Station Plaza which has great food, winery, cheese shop, escape room and cute boutiques. I just wish we would have had more time to explore all of it!
Colorado Ski Vacation: Snowy Activities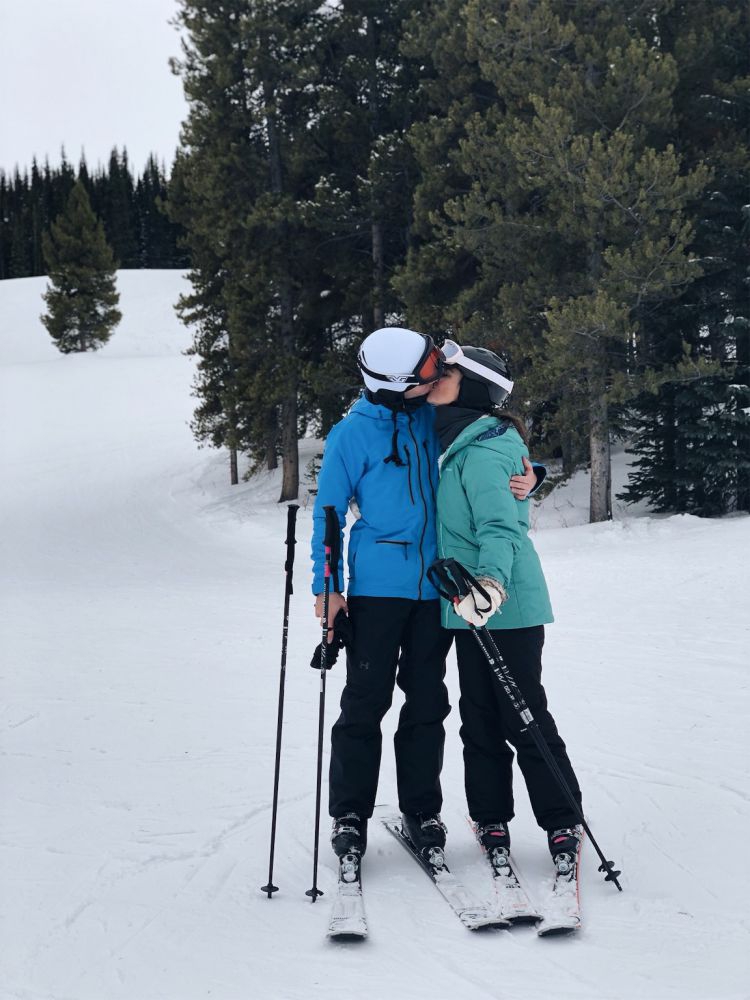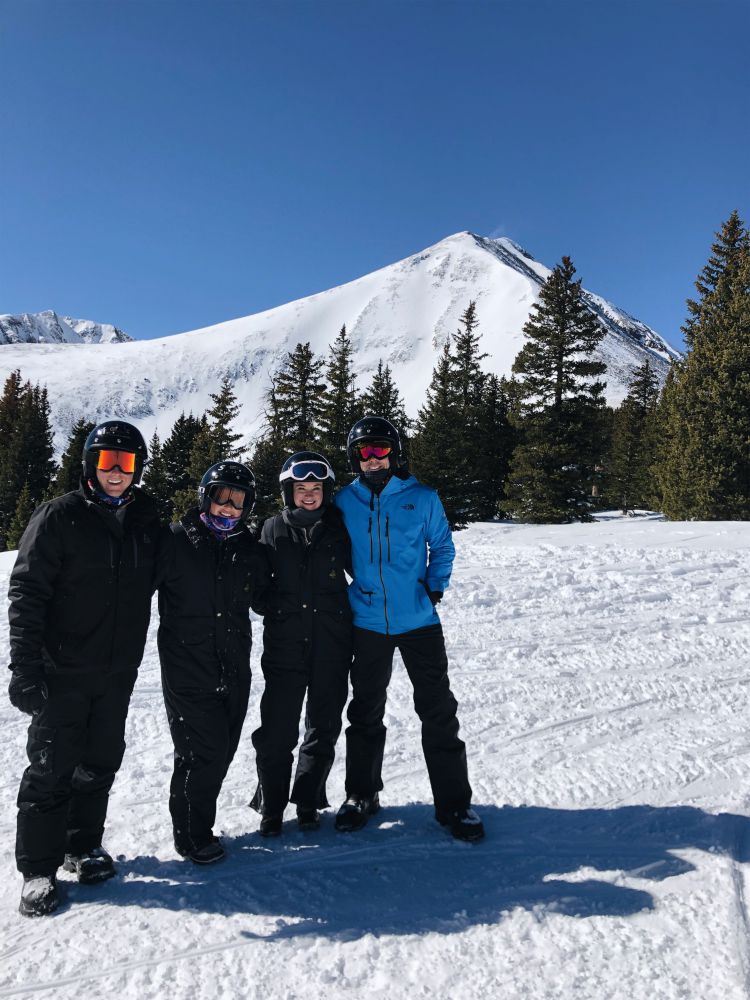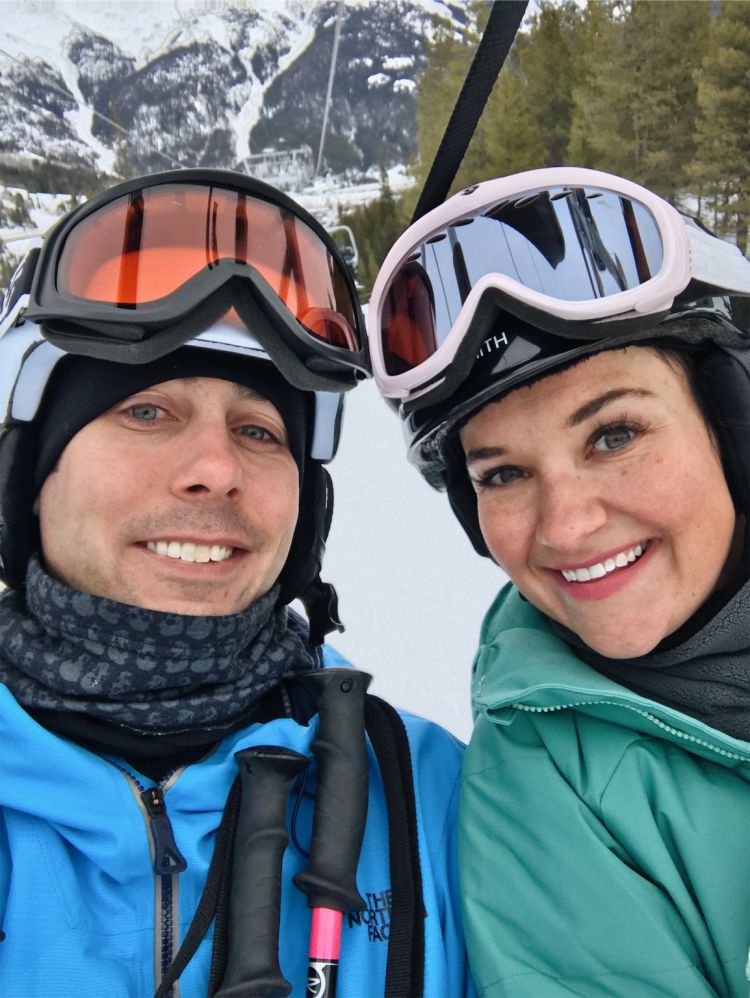 Lots of you recommended Copper Mountain to me and it's one of Kent's favorite places to go skiing so we were excited to go check it out! Kelley and I both took the beginner half day lessons and were very impressed with our instructor and how professional and passionate about skiing he was.
There is no shortage of other activities offered at coper mountain, so you can see all those HERE! Being snow hungry is like beach hungry…I could have eaten my weight in food in their cafeteria. The pizza and the fries were SO good…although at that point I think anything I ate may have tasted like the best thing ever. The cafeteria had lots more options than I would have thought and this was perhaps the most unexpected part of the whole skiing experience to me. I had no idea that cafeterias were the norm at a ski lodge, lol.
Many of you were asking about the cost of a trip like this so you can see their pricing info here!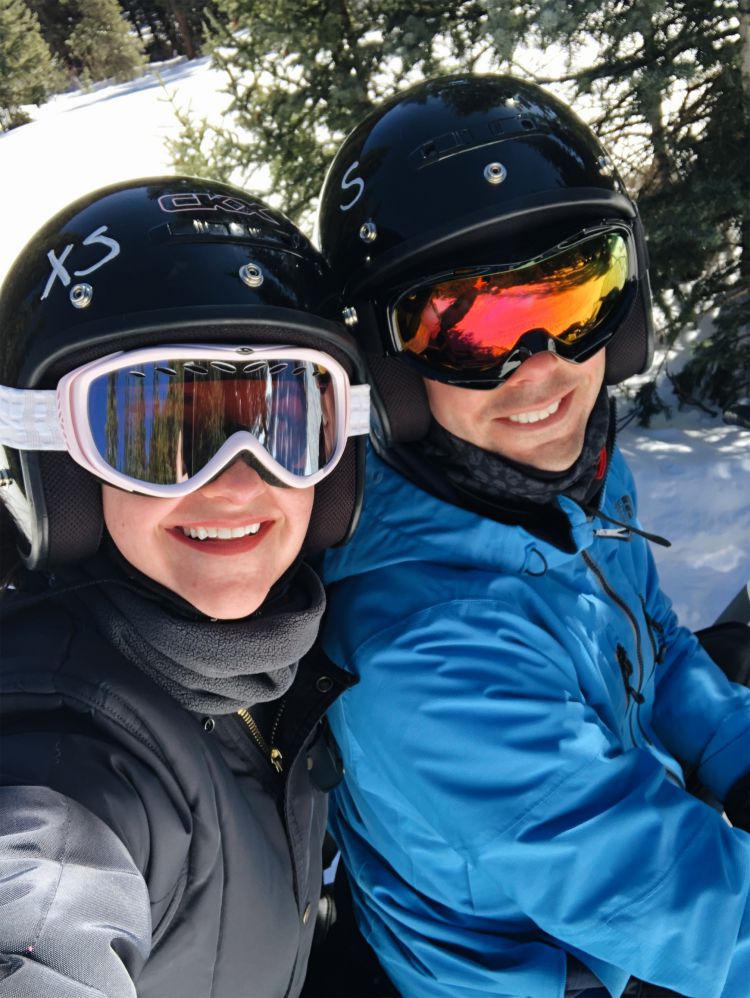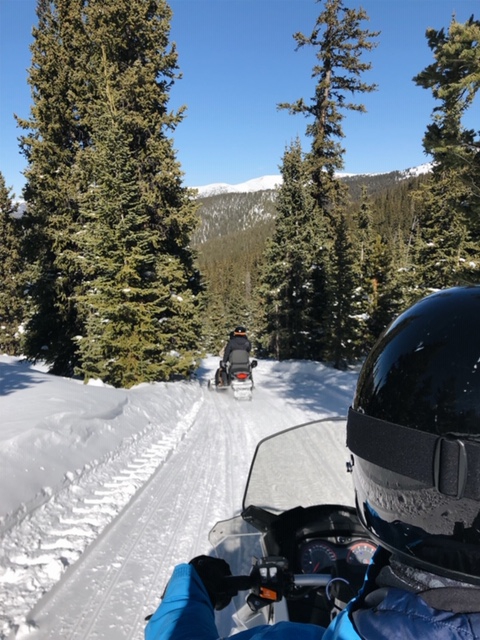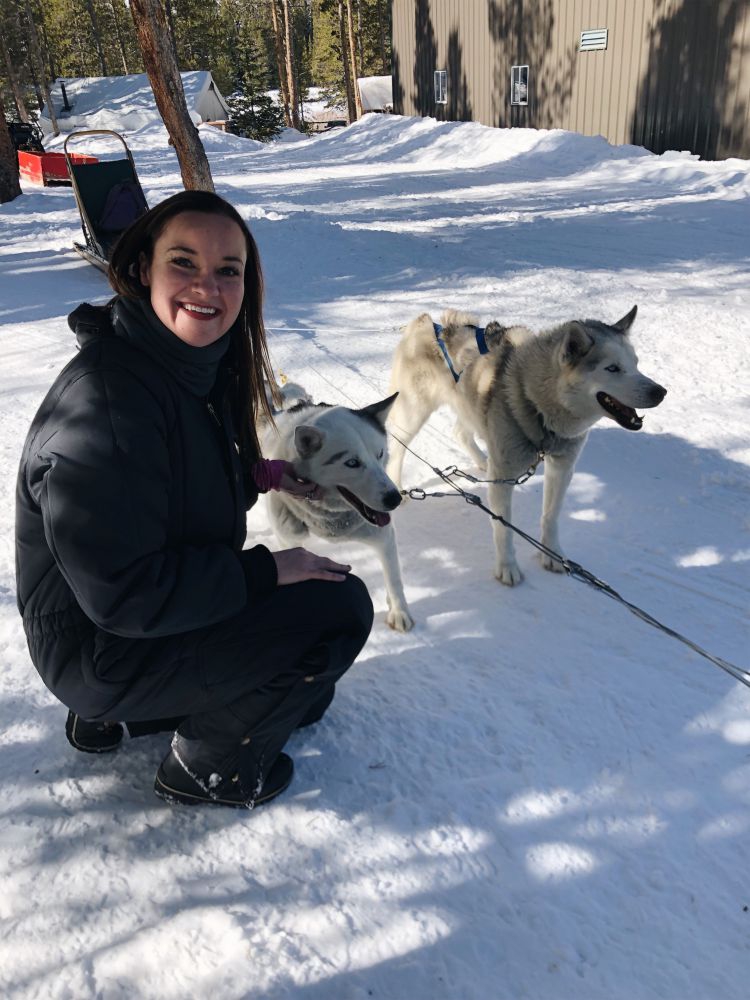 Snowmobiling – Hands down, favorite thing we did was snowmobiling…like truly loved it! Since I'm a beginner skiier I wasn't going up to the top of the ski lifts but this allowed me a way to get higher and see more on top of mountains…so cool! Even Eric agreed this was one of his favorite parts and that we must do the more advanced trail next time we come back. I also told him we MUST do dog sledding next time we go as well. In LOVE with these pups and how eager they were to TAKE OFF at lightning speed on their run. Just beautiful…little known fact is my dream dog since I was a little girl is a husky.
Colorado Ski Vacation: Packing Essentials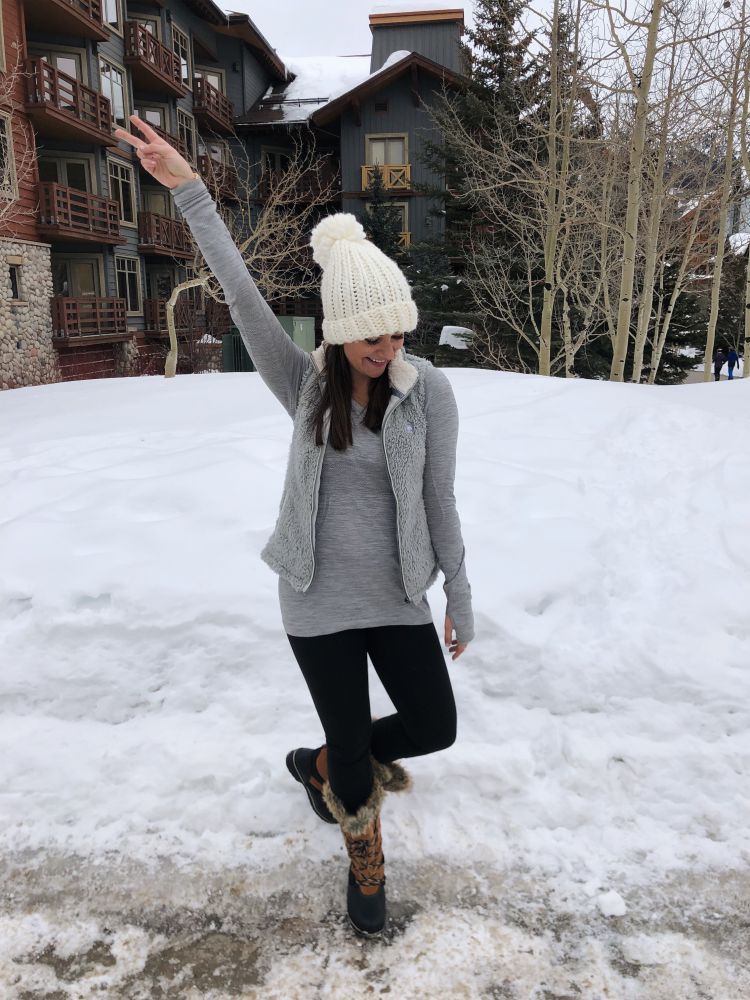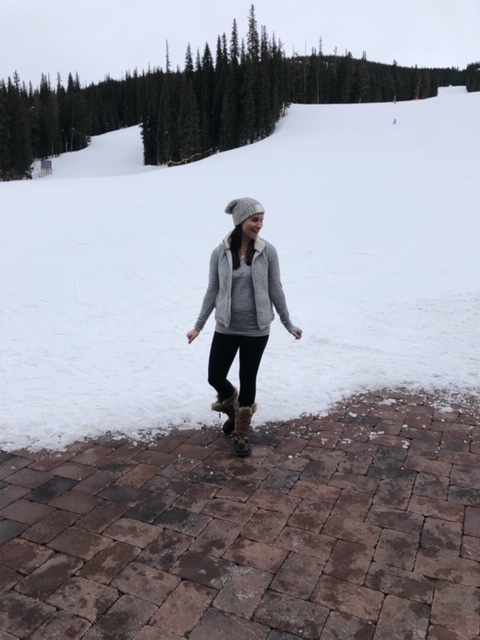 Leggings // Long Sleeve Tee // Jacket // Beanie // Boots // Vest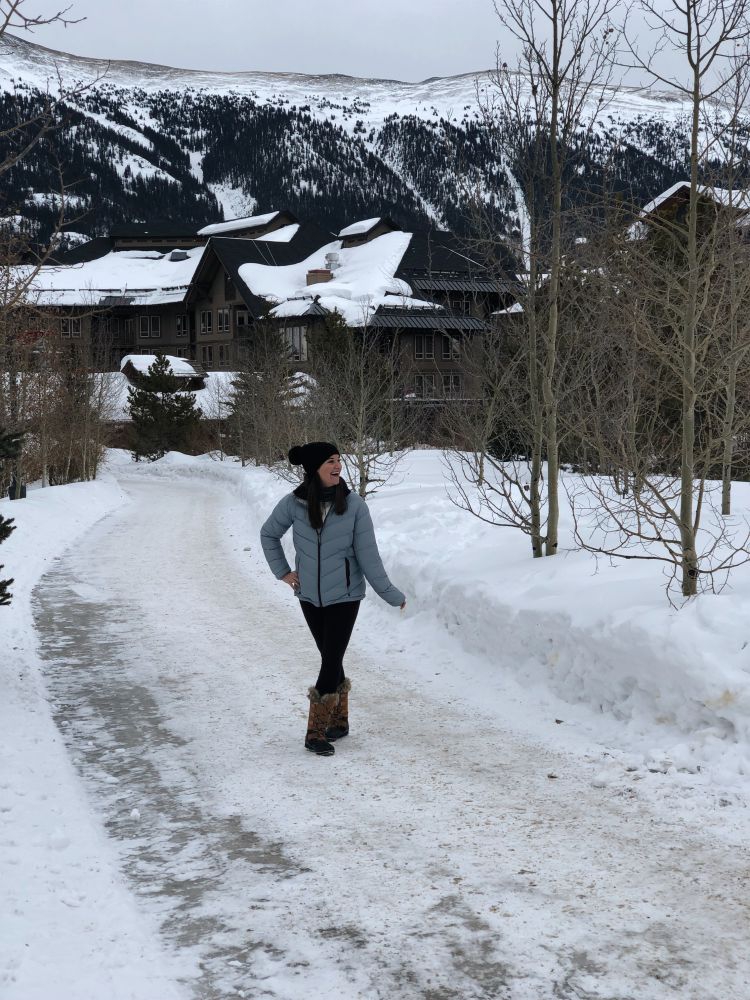 Leggings // Long Sleeve Tee // Jacket // Beanie // Boots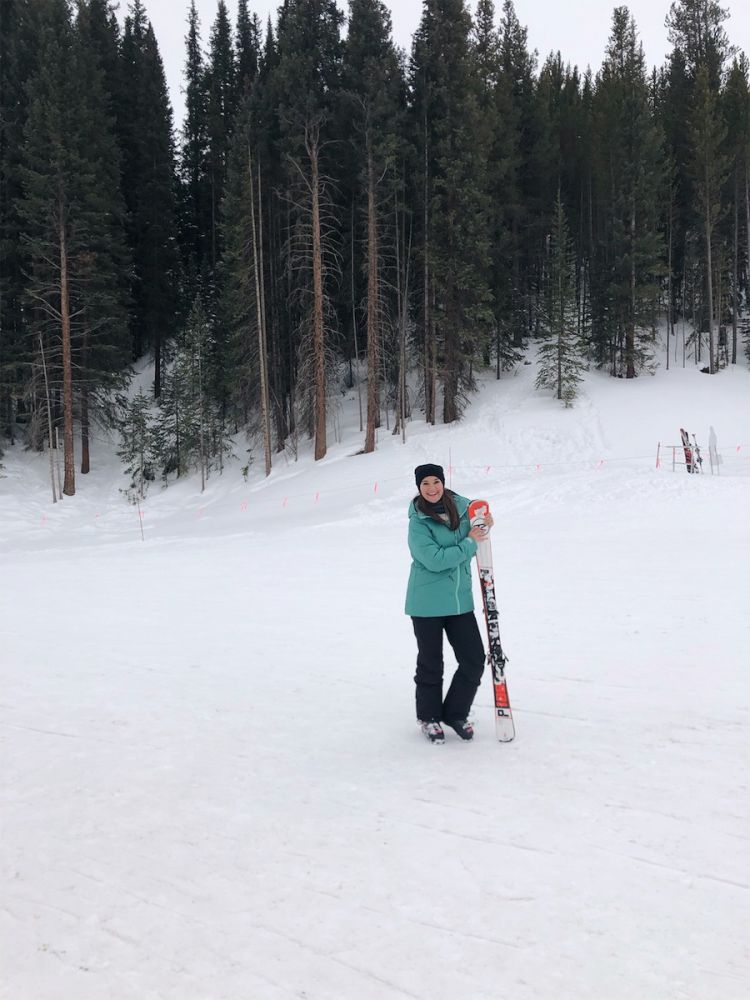 Pants // Teal Jacket // Beanie
Luckily, my friend Kelley Q & my friend Kelley we stayed with helped this Birmingham girl figure out what in the world to pack to not freeze my tail off! Not to mention so many of you sent in suggestions and links of items to get to help me stay warm.
I got to borrow many of these items which I've never had a need for but would have literally gotten frostbite without. What I learned very quickly from everyone was layers are KEY! On the day we went skiing, it was -3 degrees F when we arrived at Copper Mountain. HOLY SMOKES, friends, that is INSANELY mind-numbingly cold when a typical winter day in Birmingham may average around 50, ha!
I was SHOCKED when I wasn't cold though on the slopes. The layers and cold-weather gear is truly remarkable. I wore a base layer of a long sleeve Lululemon top, my warm Gap sherpa from 2 years back, a neck warmer, jacket, leggings, ski pants, and a padded helmet that covers your ears and goggles. At one point I thought, "I think I could lose the sherpa." That is crazy coming from a southerner, so huge shout out to everyone who helped me figure out what in the heck to wear!
The only time I ever felt uncomfortably cold was when we were snowmobiling and my neck warmer wouldn't stay up to my nose and then my chin to my nose felt frigid!
Other Cold Weather Essentials:
SHOP The Post Here:

PIN The Post For Later!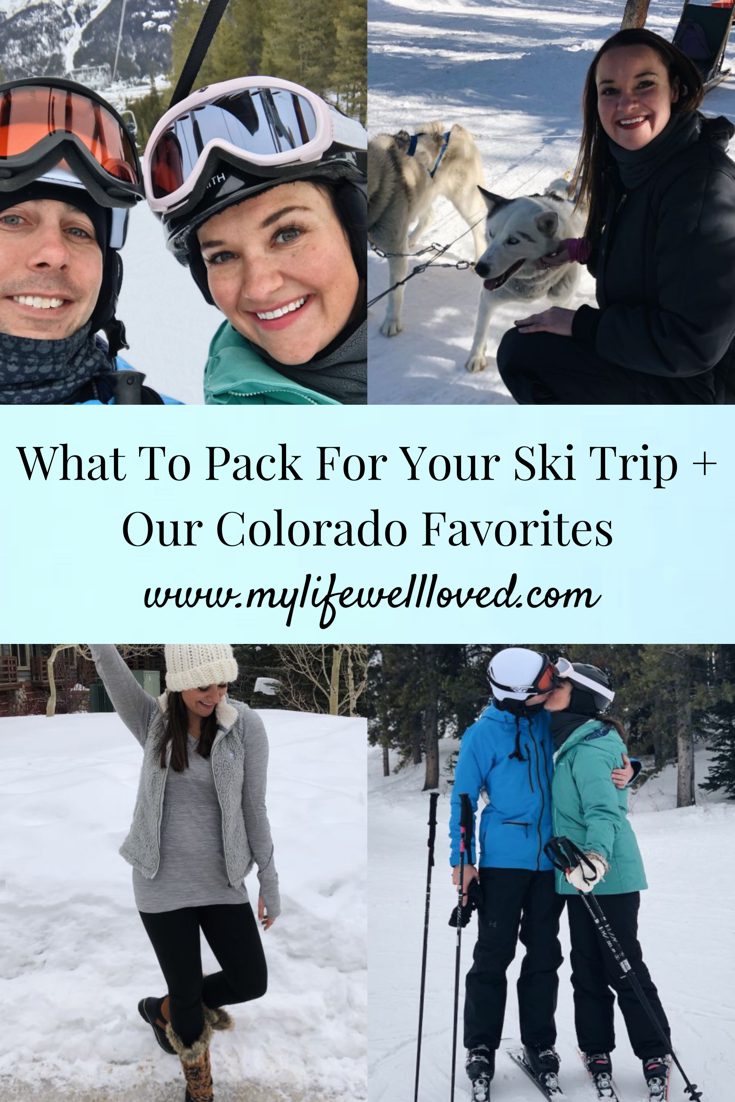 Heather Brown helps busy mamas of young littles who are caught in the hustle to find encouragement in their journey to true health, from the inside out, starting with the heart. Read her journey of learning to live a life well-loved
HERE!