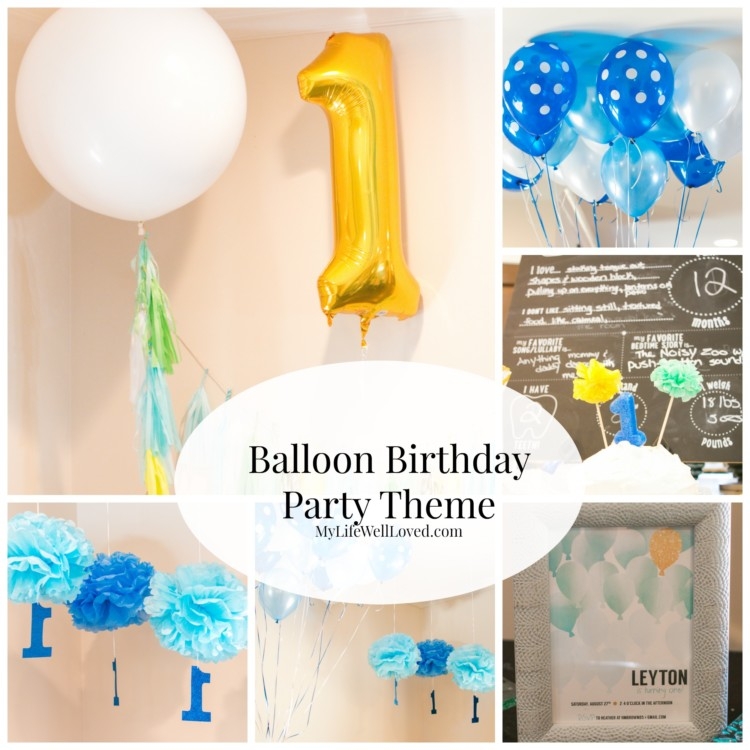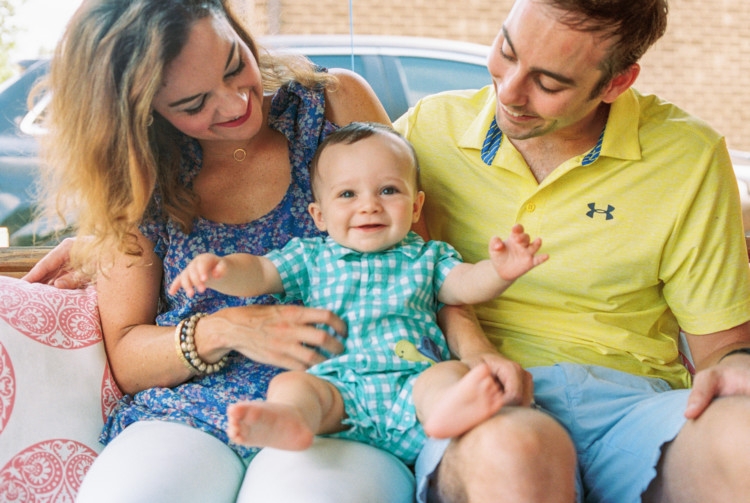 I can't believe that Leyton is already almost 13 months old and that I'm just now getting a chance to post his birthday party recap. There are a few things at this young age that makes Leyton light up every time he sees them: Family, Dogs, Balls, and Balloons. So, we knew we had to have Leyton's one year old birthday have one of these themes. We went with a balloon first birthday party theme and I think he's pretty happy we did! There were balloons around for days and even a few weeks later that he really got to enjoy! As you'll see below Leyton was more interested in the balloons than the cake…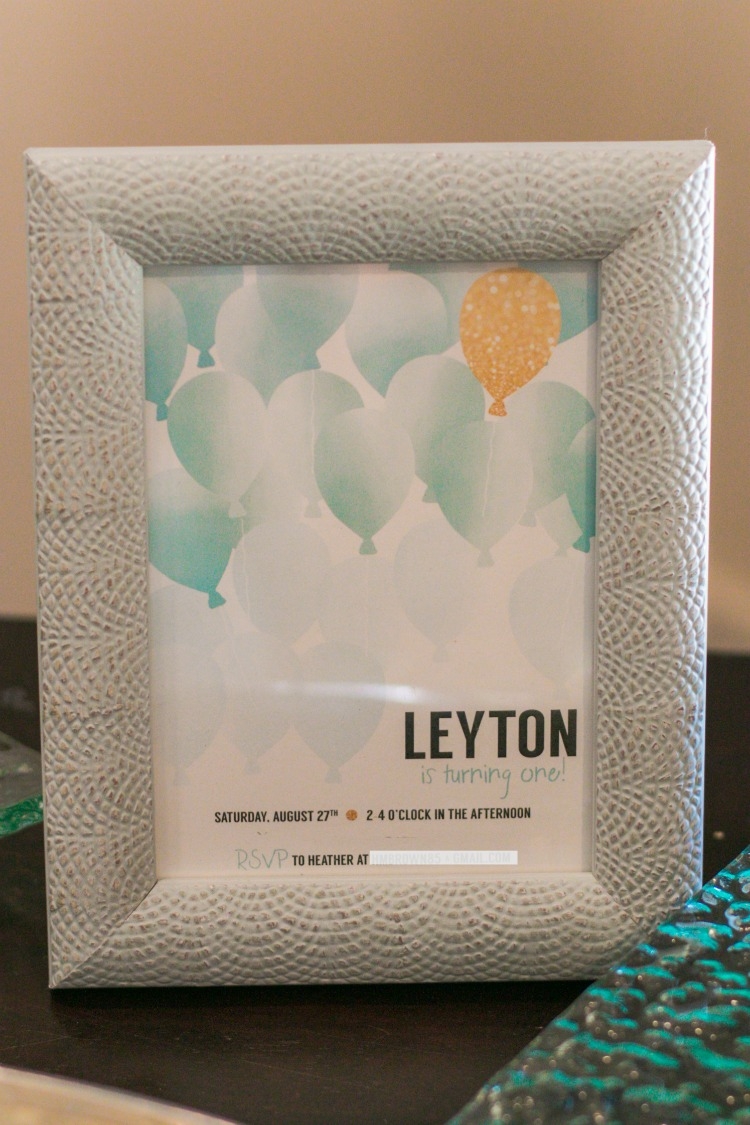 Super Cute Invitations from local designer, Paige's Paper!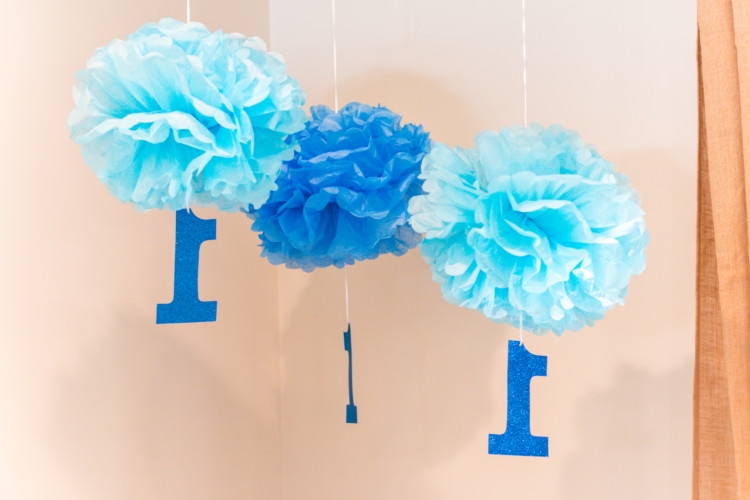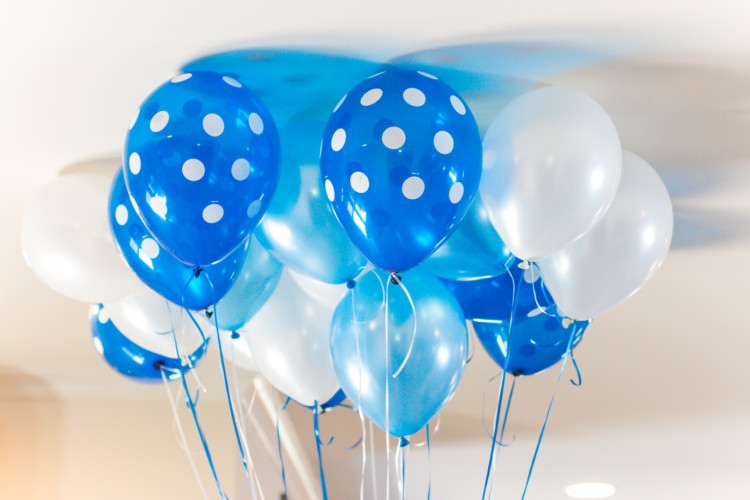 We had balloons EVERYWHERE! Tied to the mailbox, on our front porch swing, on the back yard adirondack chairs and even in the playroom on the ground for all the kids to play with!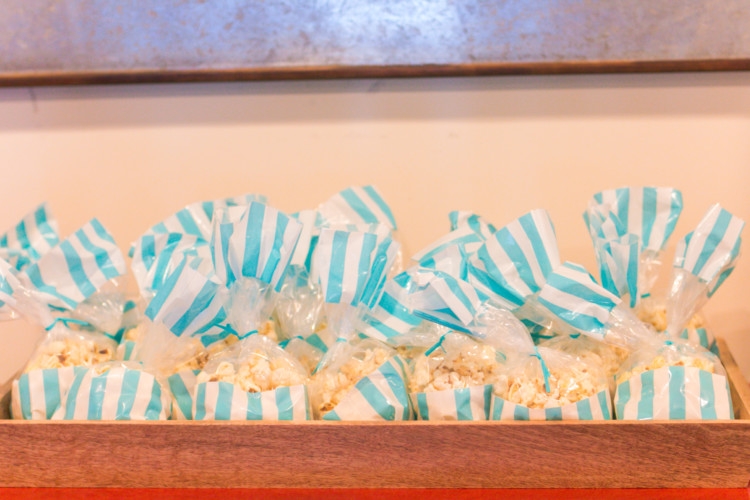 Simple favor: Boom Chicka Pop in cute little bags from Shindigz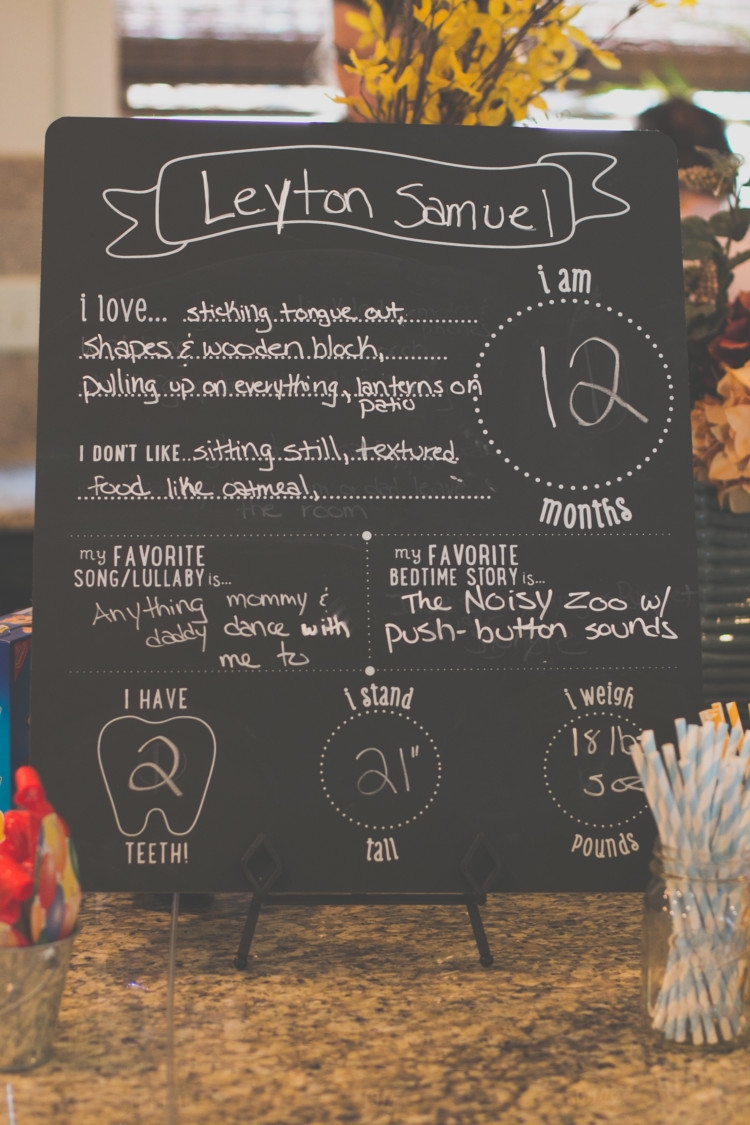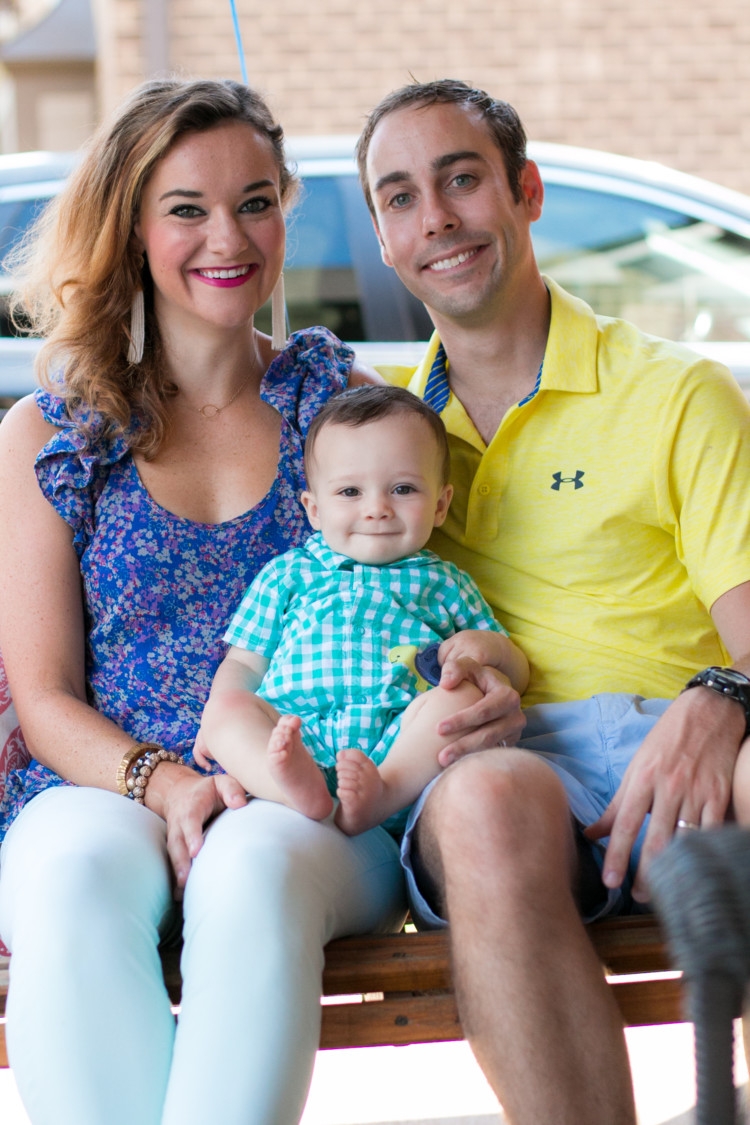 I am the most blessed wife to have done this past year with this man, my love, by my side. You never doubted me as a mom and helped me in so many ways I never would have guessed I would have needed you. You are our rock, we love you babe!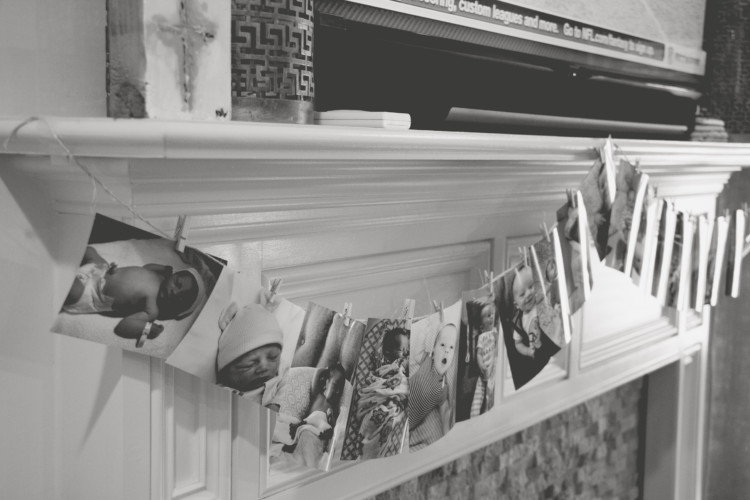 We used twine and tiny clothes pins to string up pictures of Leyton by our fireplace in order of how old he was. Made me so nostalgic over the past year!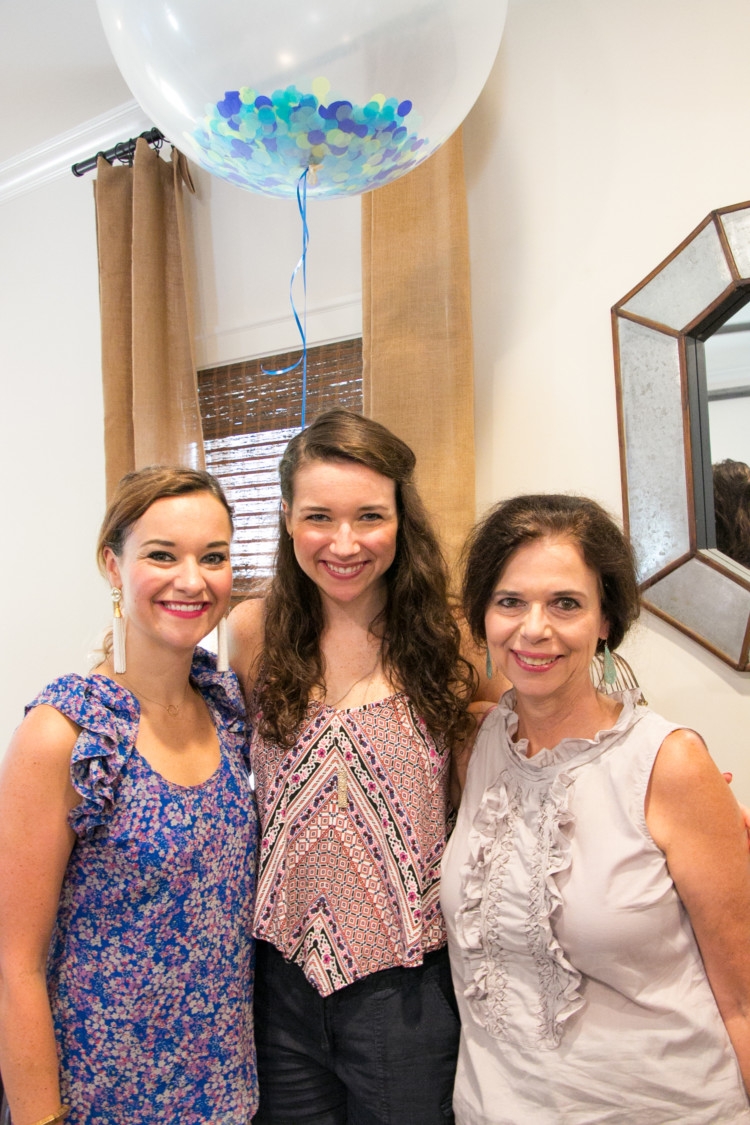 I could not have gotten this party together or made it through the past year without these two by my side: Mom and Holly, my sister.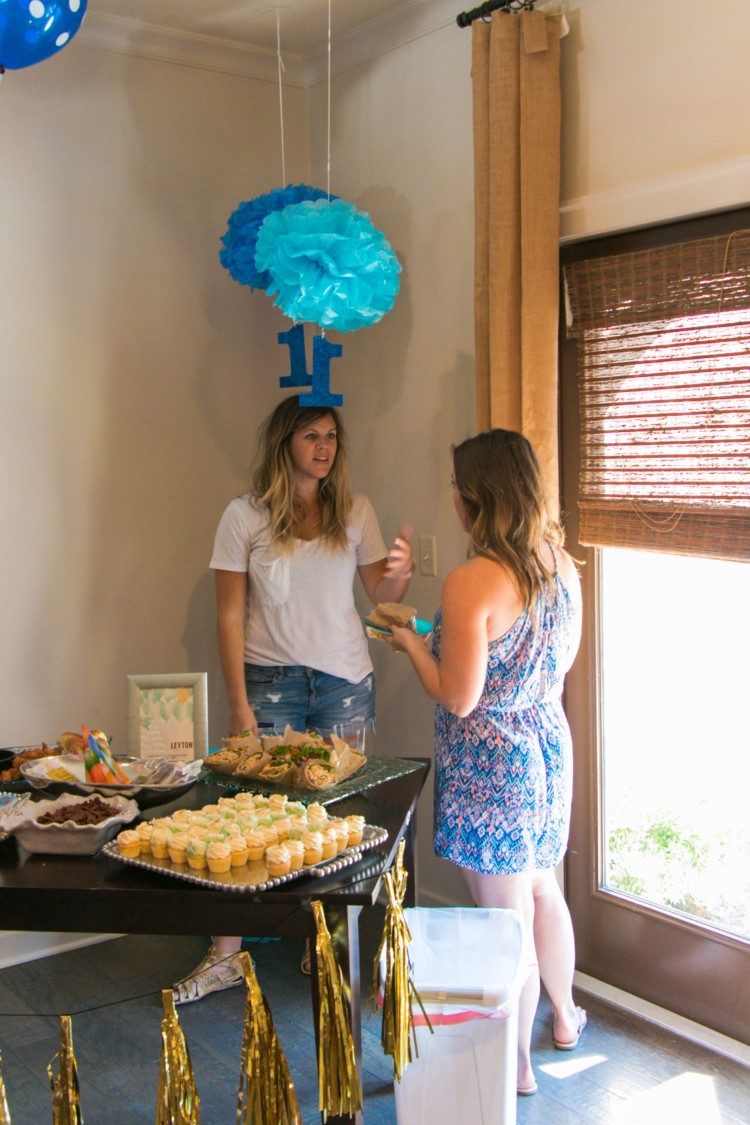 Those cupcakes were KILLER, y'all! A local Birmingham woman runs Laverne & Lucy's Bake Shop out of her home and I fell in love with her cupcakes at another 1 year old birthday party. We had Orange Creamsicle and Vanilla Wedding Cake…so good!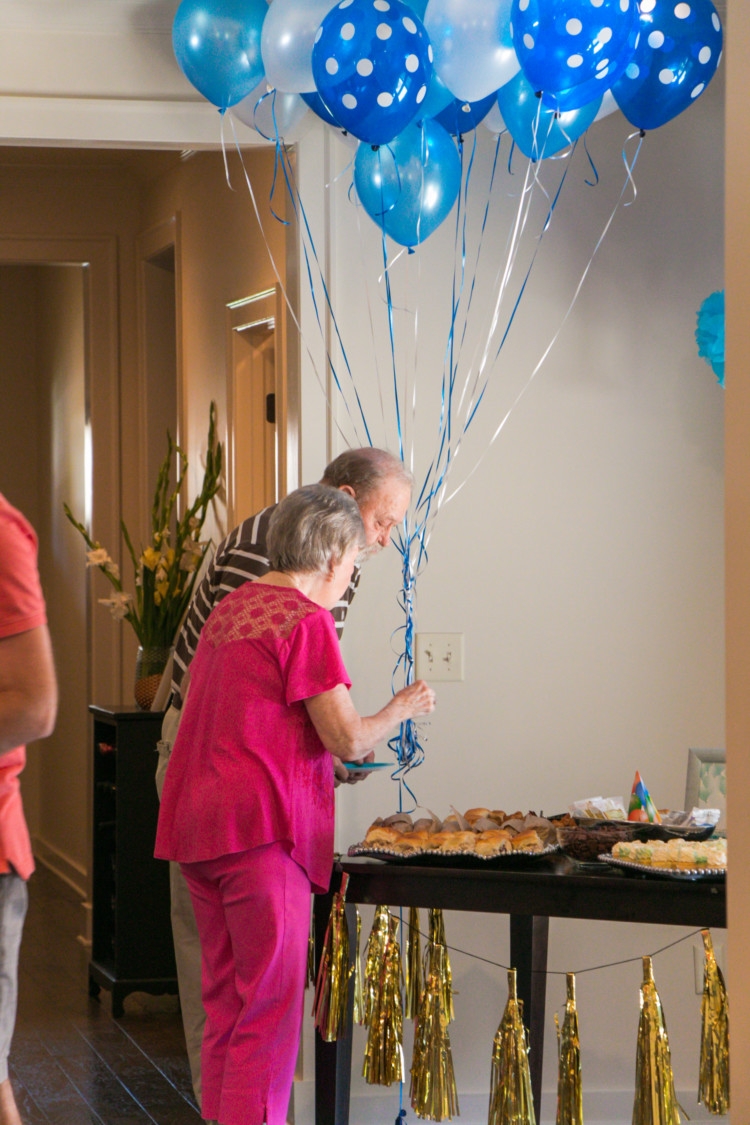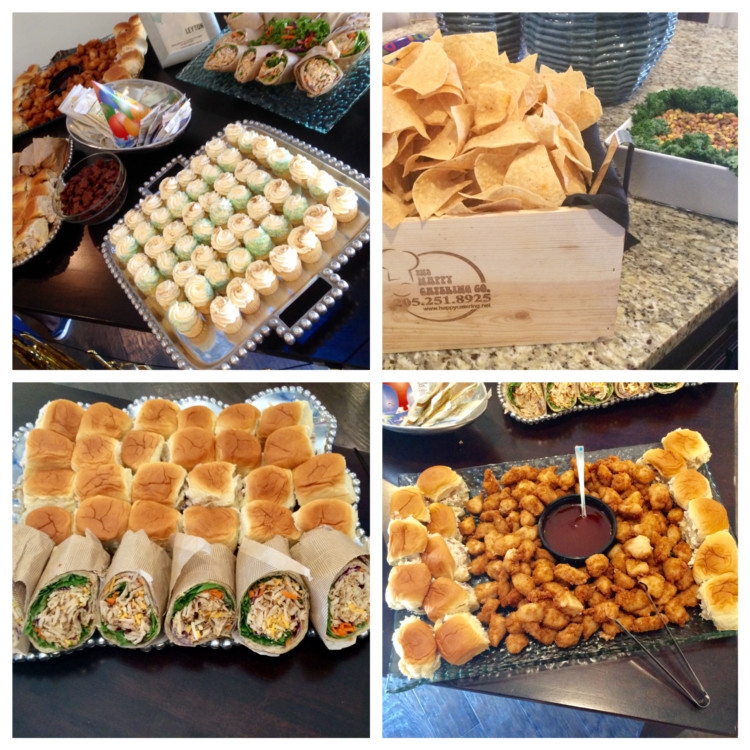 Yummy! We served Chick-Fil-A wraps & nuggets, Laverne & Lucy's Mini Cupcakes, Costco chicken salad on Hawaiian rolls, chocolate teddy grahams (for the kids…and ME!), Alabama Caviar Dip & Chips, Cookies, Brownies & mom made Leyton's smash cake.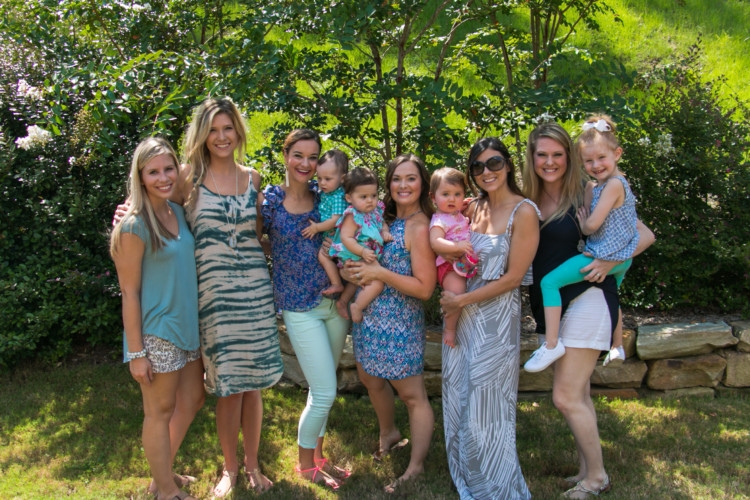 Some of my best girls from Pure Barre including Jaclyn on the end who honored us with taking pictures that day! Make sure you check out her new website!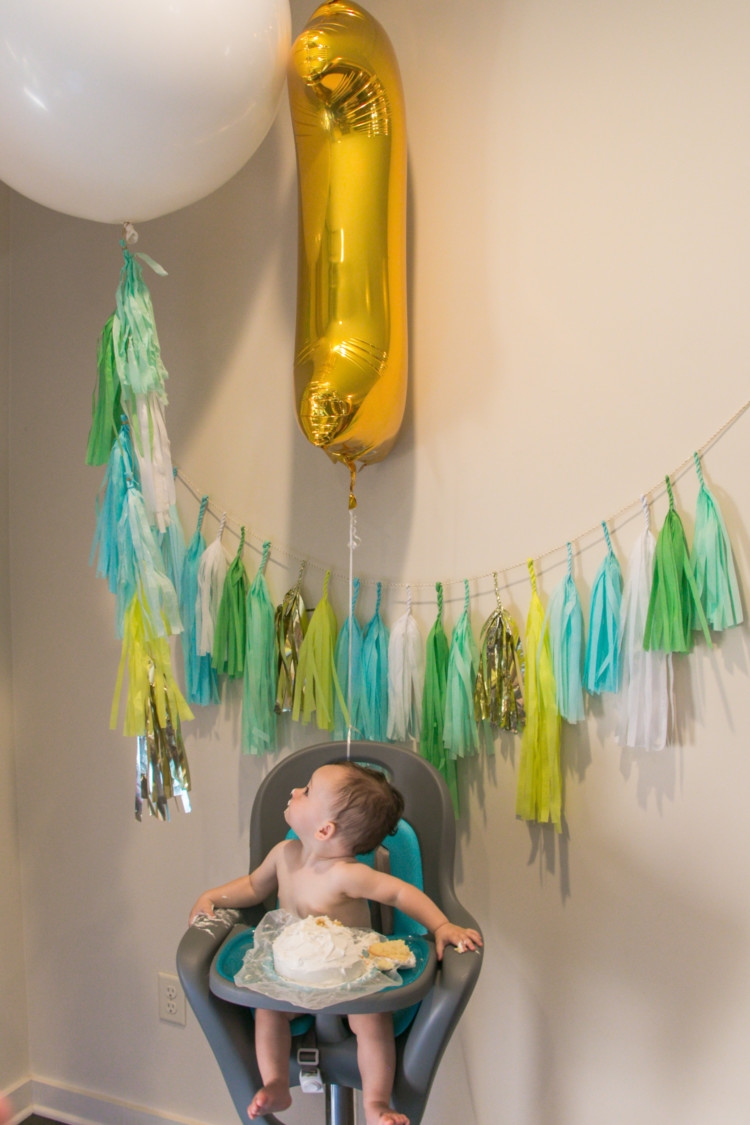 Cake smash time! He was more into the balloons than the cake…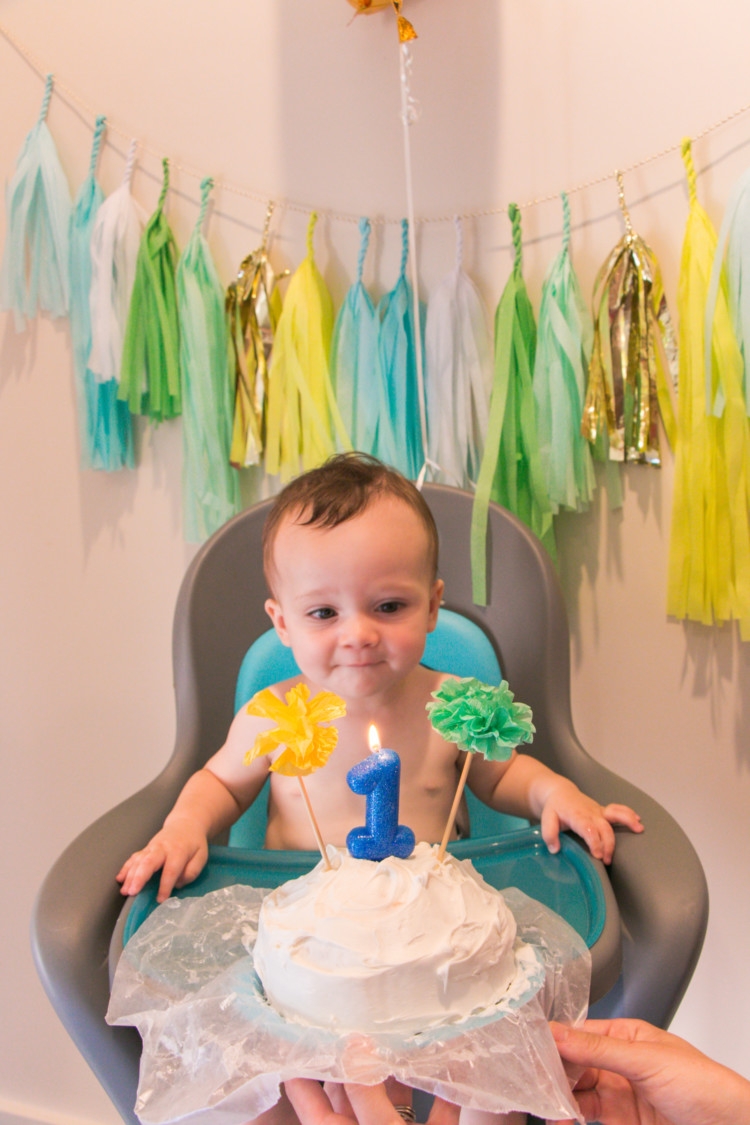 Shop the Balloon First Birthday Party Post:
Blue and White Balloons, Decorative Balls with One, One Candle, Gold Garland, Cutlery/Cups/Napkins, Large Balloons with Blue Cofetti in them: Shindigz // Large White Balloon with paper colored tail & mint/yellow/blue garland behind high chair: Paper Fox LA // Orange & Wedding Cake Flavored Mini Cupcakes:Laverne & Lucy's Bake Shop// Birthday Party Invitation: Paige's Paper (local designer!) // Chicken Wraps and Nuggets Tray: Chick-fil-A Hoover Commons // Alabama Caviar Dip & Chips + Cookies + Brownies: Happy Catering Company // Cupcake Blue and Yellow Toppers: Target // Photography: Jac Simpson Photography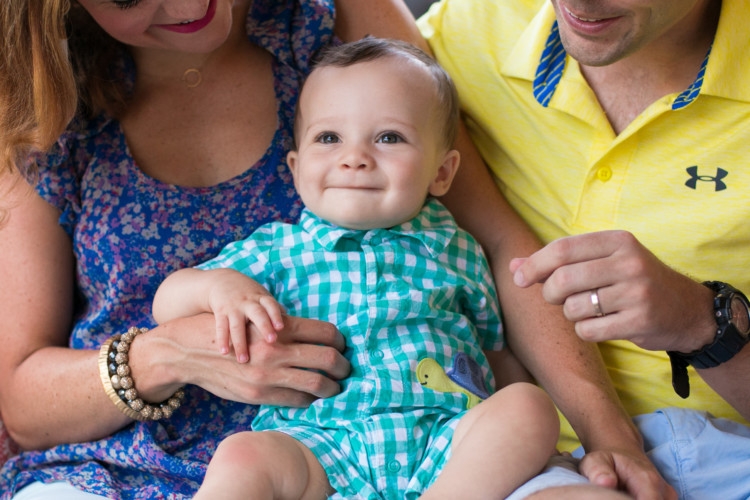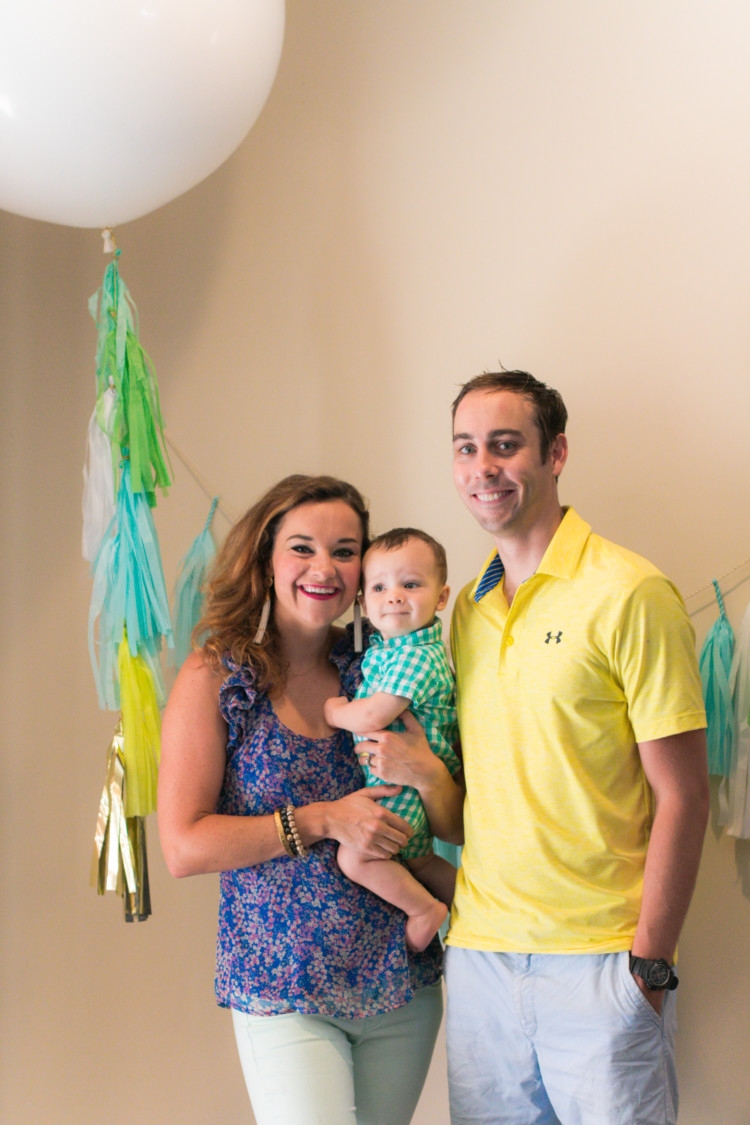 Thank you so much to all of our friends and family who helped us through this sometimes trying, super rewarding and fun first year of Leyton's life. It meant SO much to have you there! And thank you to our amazing vendors and small shops who helped make these beautiful items for Leyton's party. Everything was incredible at our balloon first birthday party! Happy birthday, baby buddy! We love you!
Heather Brown helps busy mamas of young littles who are caught in the hustle to find encouragement in their journey to true health, from the inside out, starting with the heart. Read her journey of learning to live a life well-loved
HERE!