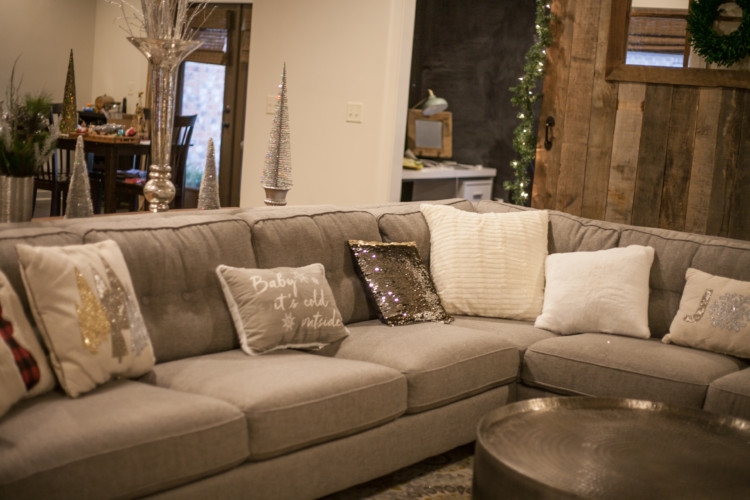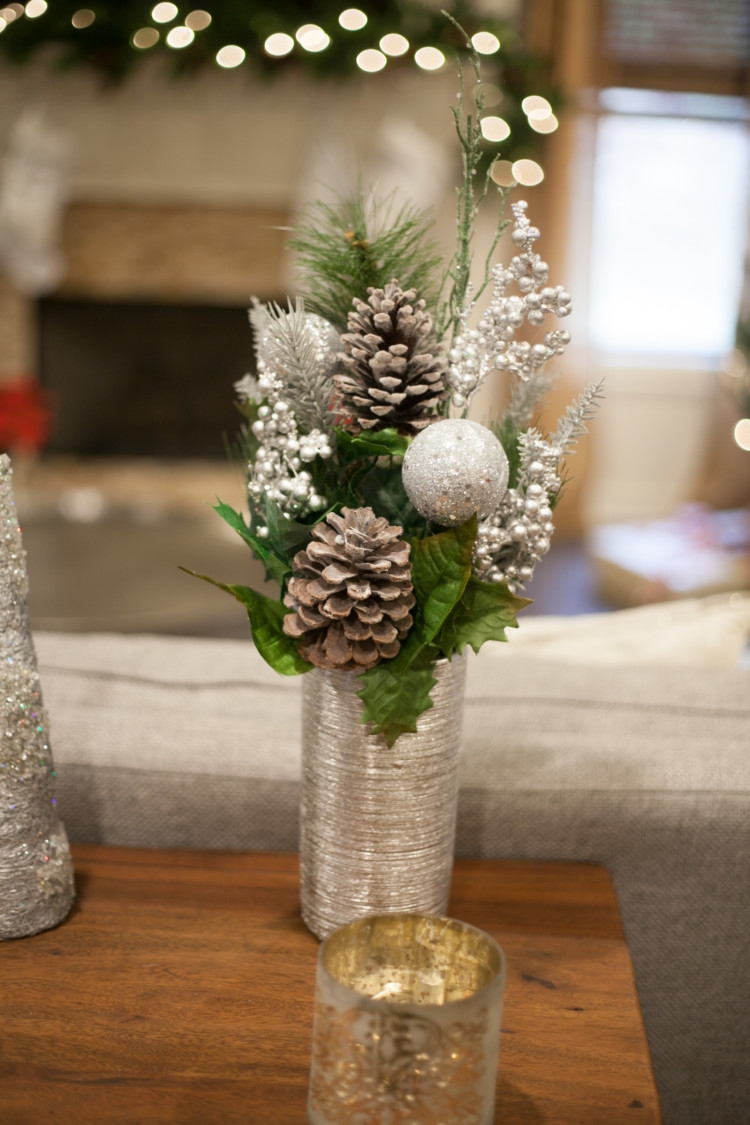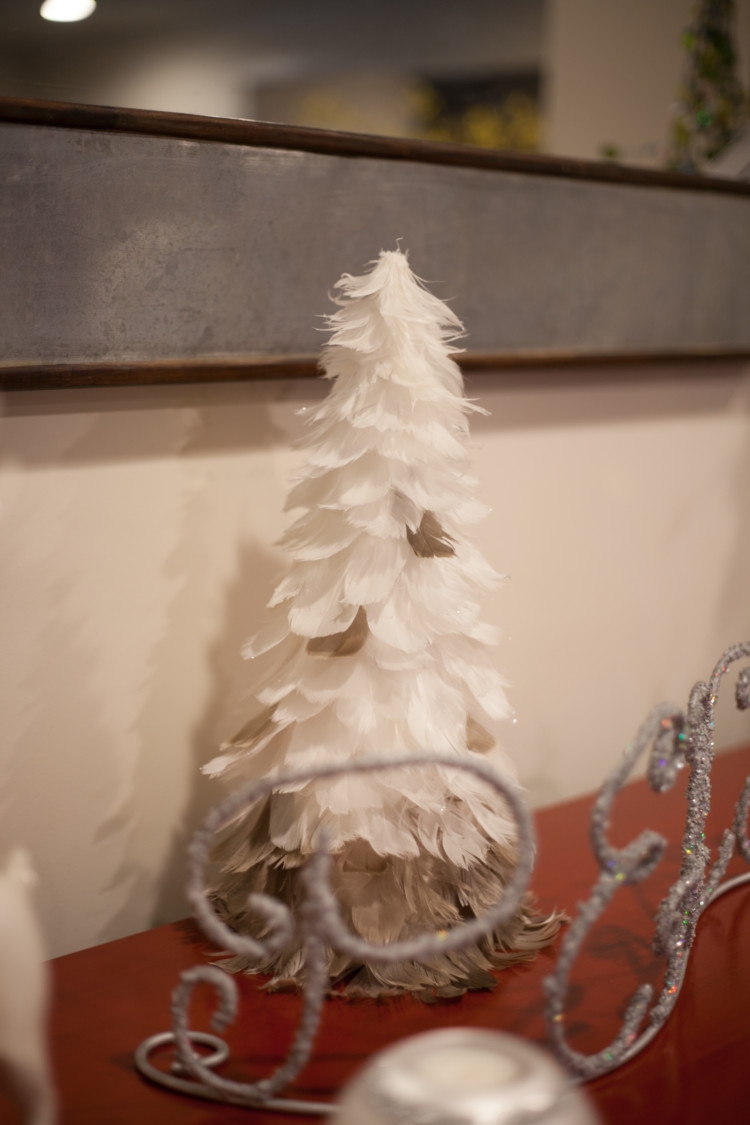 One question I get a lot around Christmas is how to decorate with a baby. I mean, those shiny lights and the tree basically shout their name from across the room! Leyton is in a VERY curious phase right now, so this year and the next few years we are going to have to be a little more creative with our holiday spirit. But know that you can STILL have a beautifully decorated home with kid-friendly Christmas decor. You can see parts of our decor here and here!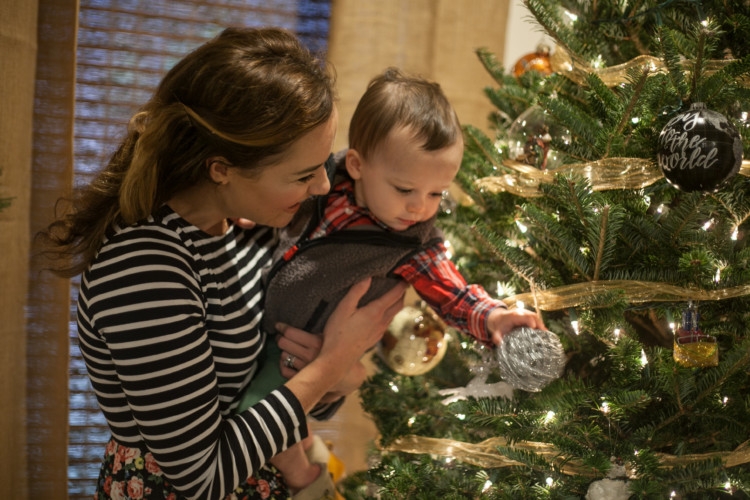 Kid-Friendly Christmas Decor
How to Decorate for Christmas Safely with Baby:
Don't be afraid to use the word, "No." We say it and then quickly redirect his attention to one of his toys he loves or take him over to look out the window. Leyton is 15 months old and it startles him enough where typically he'll stop for at least a few seconds where we can redirect his attention.
Strategically place your decor. We put candles up high, clear our coffee table, and anything within reach is plastic or shatter-proof. 

Did you know that home fires jump 15% during the holiday season?

The Allstate information shows

that the median cost for a candle-related homeowners insurance claim is $50,000?! All the more reason to keep those candles high and away from kids and pets!


Place breakable ornaments high on the tree. All the ornaments on the lower half of our tree are shatter-proof from At Home stores or fuzzy arctic animals. Any ornaments we truly adore that are very breakable, we've kept stowed away for years in the future where they won't be at such a great risk, ha! In fact, in the top picture of this post, you can see all the ornaments we decided to set aside this year on our table behind the couch. Just ignore our mess, ha!
We love having a fire in the fireplace but we typically only do this when Leyton is down for the night. It's too big of a risk to let him move into third gear to crawl over there before we can catch him.
Keep an eye out for choking hazards. Some decor is really tiny and hooks can fall off ornaments when you are decorating. We also try to keep our tree well-watered so that not too many needles will fall on the floor. Make sure to keep an eye out for these items on the ground and pick them up immediately before baby finds them.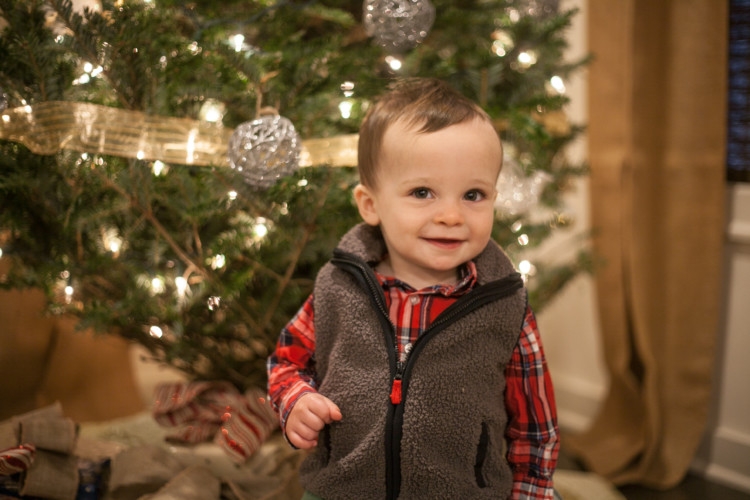 These are just a few things we've learned in the last week while we've had our Christmas decor up. However, I'm no expert on safety like Allstate is…so do yourself a favor and brush up on these additional ways to avoid any holiday home hazards this year.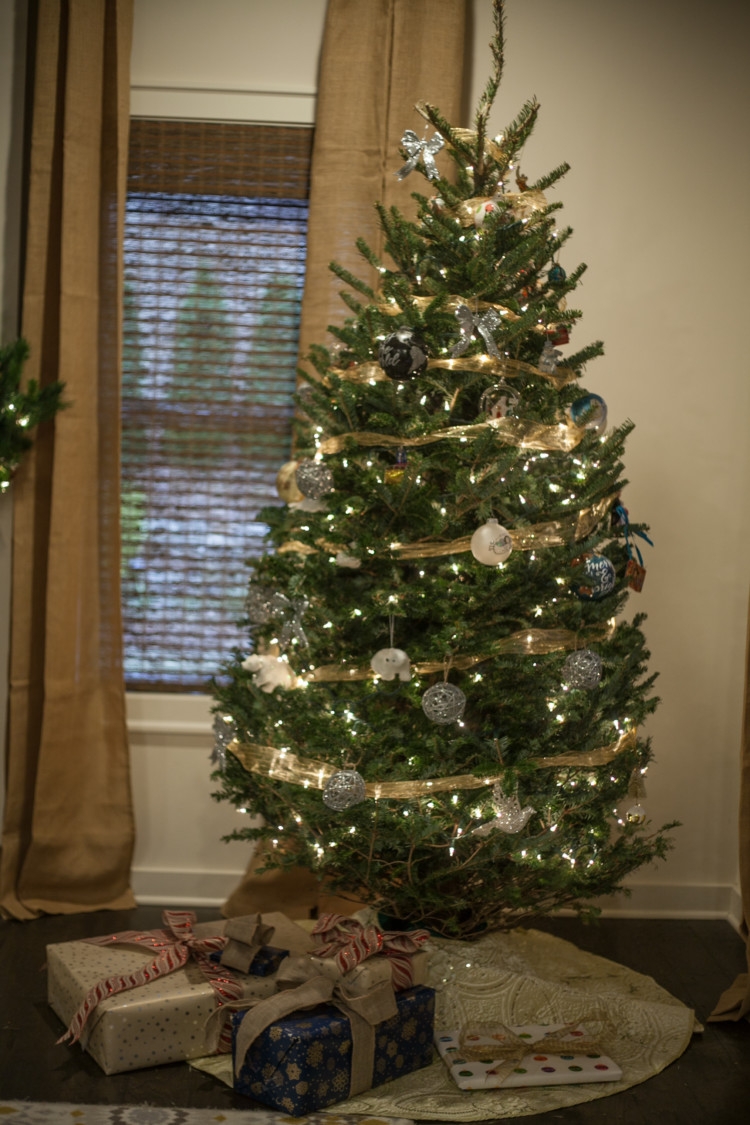 What do you use for kid-friendly Christmas decor? I'd love to hear your tips!
This post was written as part of the Allstate Influencer Program and sponsored by Allstate. All opinions are mine. As the nation's largest publicly held personal lines insurer, Allstate is dedicated not only to protecting what matters most–but to guiding people to live the Good Life, every day.