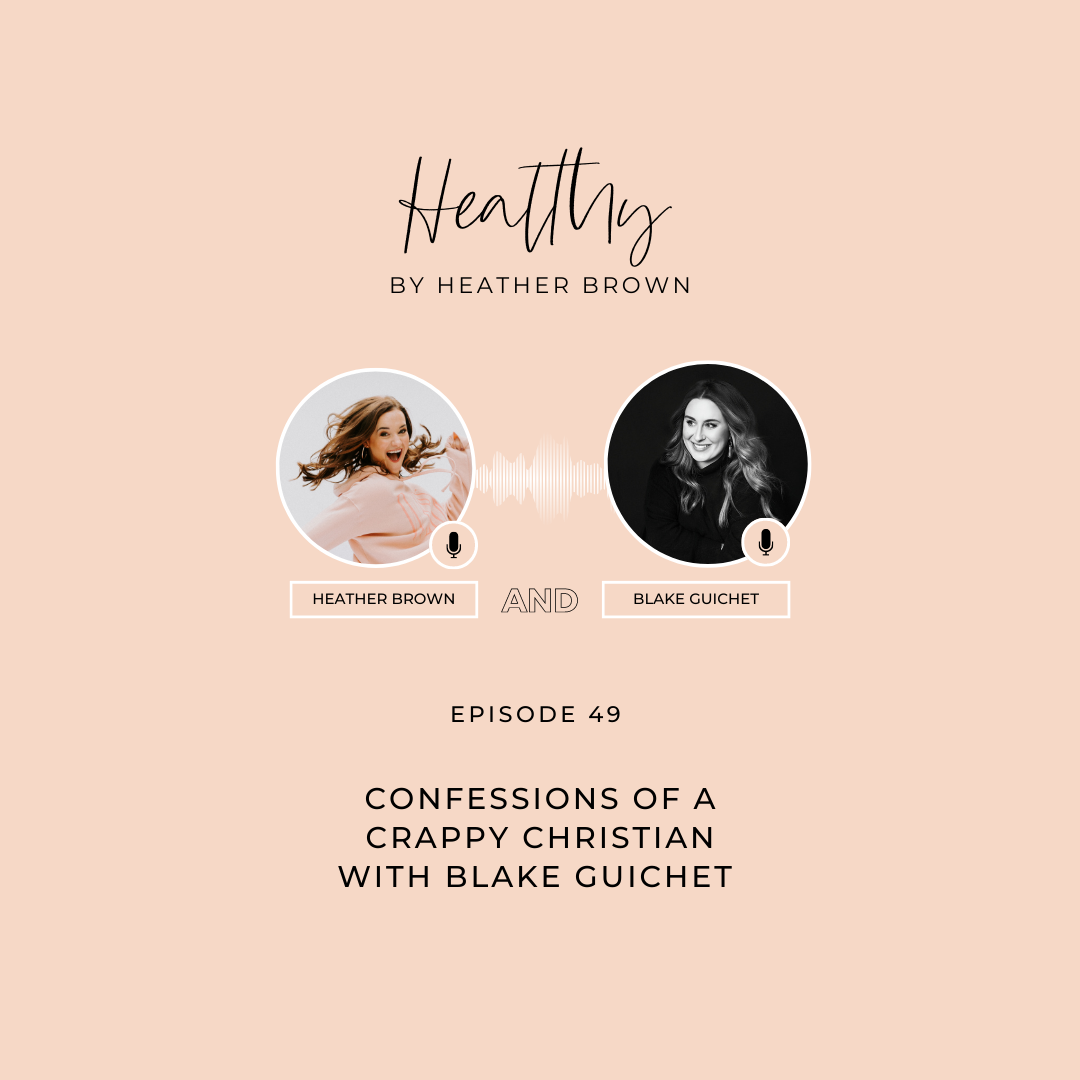 Keep scrolling to read the episode show notes from the Confessions of a Crappy Christian with Blake Guichet podcast episode!
Find All The Confessions of a Crappy Christian with Blake Guichet Podcast Episode Links Here:
Get The Full Confessions of a Crappy Christian with Blake Guichet Show Notes Here:
Get ready for an amazing discussion with Blake Guichet, founder of Crappy Christian Co., as she shares her journey from starting a podcast on her 30th birthday to growing her business over the years. Listen in as she discusses the challenges faced during the publishing of her book, Confessions of a Crappy Christian, and how she always strives to have hard-hitting conversations that point people to Jesus. We also chat about pursuing health in mind, body, and soul, and how it can impact our lives in significant ways.
We explore what it means to prioritize family health and physical activity, the importance of limiting screen time for both adults and children, and how to make physical activity fun for the whole family. Blake shares her experience with Mary Ruth's Organics Adrenal and Focused Liquid Drops, and we discuss the importance of building a relationship with God and discerning biblical advice from medical advice. Tune in and join us for a meaningful discussion with Blake Guichet on living a life well-loved and redefining a new approach to health from the inside out.
In This Episode, Confessions of a Crappy Christian with Blake Guichet We Discuss:
Blake's journey with Crappy Christian Co. and Confessions of a Crappy Christian podcast, including the growth and challenges faced.
Discussion on managing mental health when engaging in difficult conversations.
The impact of removing wheat from Blake's diet on her mental health, and respecting others' beliefs while maintaining your own.
The role of physical activity in promoting family health and developing healthy habits in children.
The importance of leading by example to encourage children to limit screen time.
Blake's approach to health and personal growth, including dealing with setbacks, identity reconsideration, and focusing on glorifying God and enjoying Him in Christian life.
You have a place here, mama friend! Take a screenshot of your podcast app on your phone, post it to your Instagram Stories and tag me on Instagram to let me know your favorite takeaway from this episode.
Want To Listen on YouTube Instead? Listen to The Confessions of a Crappy Christian with Blake Guichet Episode HERE
SHOP The Podcast Equipment HERE:

Heather Brown helps busy mamas of young littles who are caught in the hustle to find encouragement in their journey to true health, from the inside out, starting with the heart. Read her journey of learning to live a life well-loved
HERE!