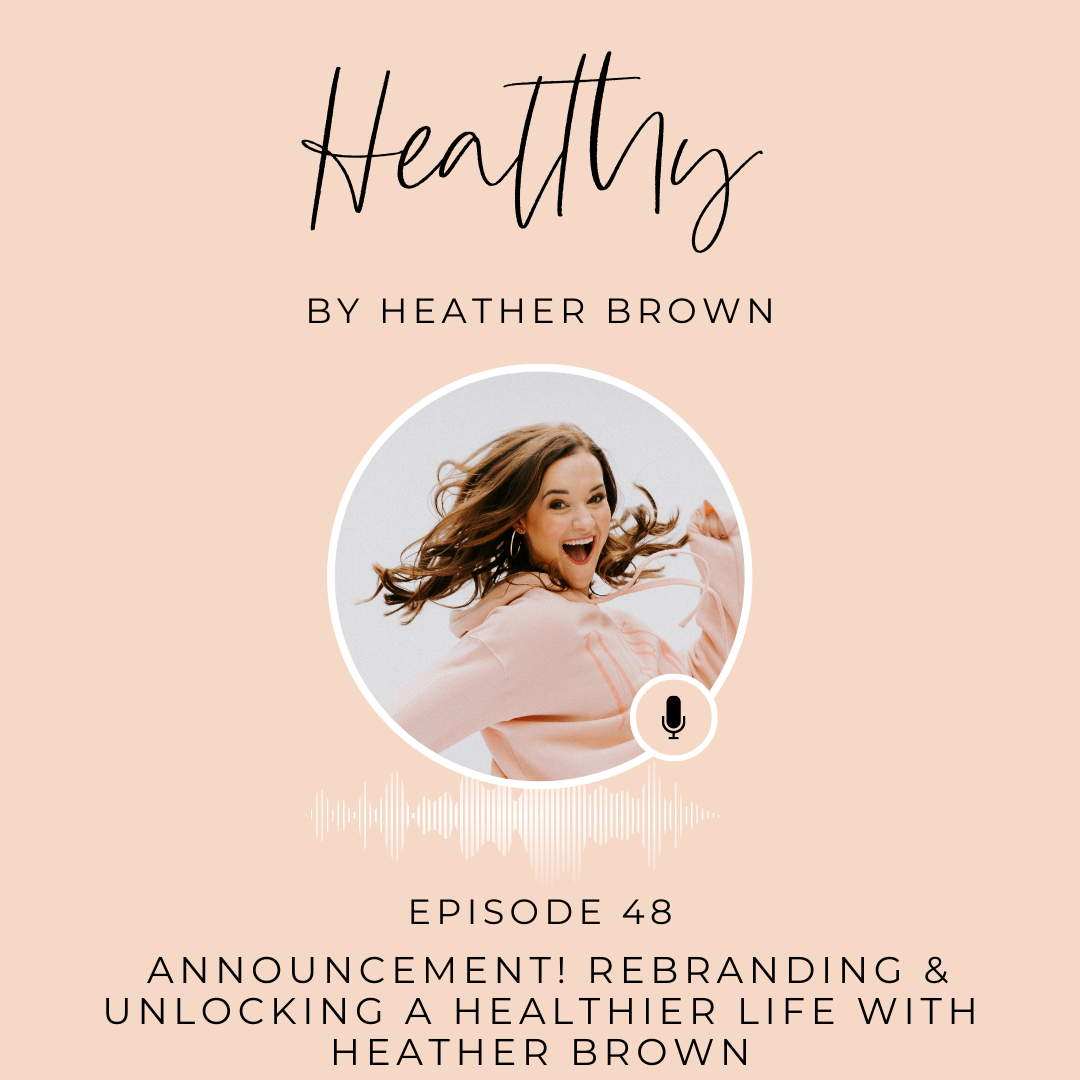 Keep scrolling to read the episode show notes from the announcement episode all about rebranding & unlocking a healthier life with Heather Brown!
Find All The Episode Notes About The Rebranding Episode Below:
Get The Full Announcement About The Rebranding Below:
Listen in as I share some exciting changes coming your way, starting with the transformation from 'My Life Well Loved' to 'Healthy by Heather Brown!'
I aim to make the message simpler and easier for you to find. Join me in celebrating these changes at a virtual PJ podcast launch party! Not only will there be amazing giveaways, but we'll also discuss the core ethos of Healthy by Heather Brown – addressing the root cause of your spiritual, physical, and mental health.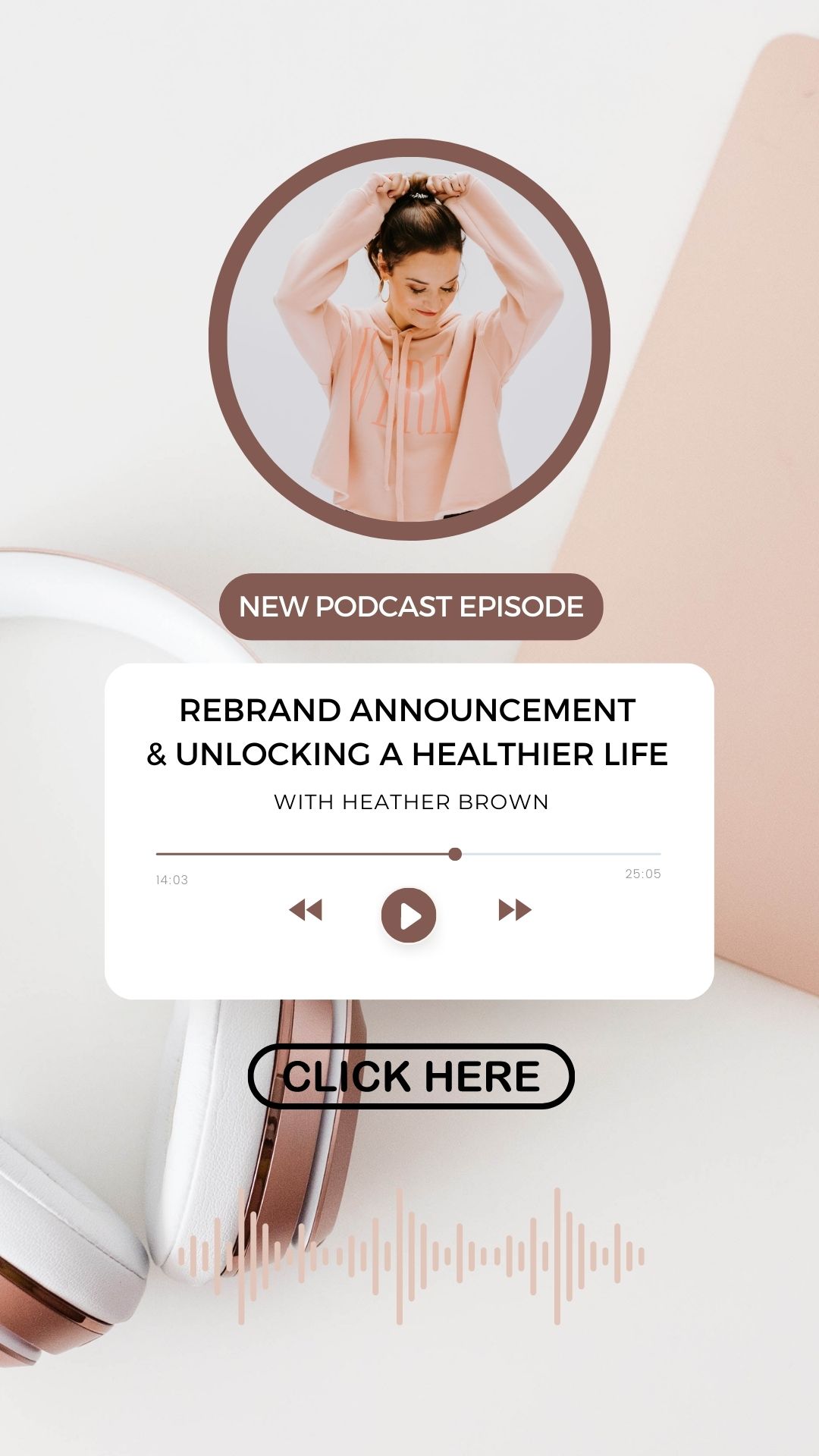 In the second part of this episode, we're setting the tone for healthy living with a Sunday reset routine. Learn about my six steps to effective reset training! This part of the journey is all about reconnecting relationships and deepening your faith. Don't miss out on these actionable tips and fresh, authentic content to help you navigate your health journey.
In This Episode About Rebranding We Discuss:
Transition from 'My Life Well Loved' to 'Healthy by Heather Brown' to better align with the focus on the root cause health.
Announcement of a virtual PJ podcast launch party!
Introduction of a new group coaching membership, 'Healthy by Heather Brown,' to provide resources, accountability, and support for healthy living.
Explanation of the six-step Sunday reset training, a key part of the new membership, aimed at promoting sustainable, healthy choices.
Discussion on the importance of relational health and the role of the new membership in fostering it.
Encouragement for listeners to actively pursue deeper connections in their lives, with a focus on spiritual connections.
You have a place here, mama friend! Be sure to take a screenshot of your podcast app on your phone, post it to your Instagram Stories and tag me @healthybyheatherbrown to let me know your favorite takeaway from this episode.
Want To Listen on YouTube Instead? Listen To The Episode HERE:
SHOP The Podcast Equipment HERE:

Heather Brown helps busy mamas of young littles who are caught in the hustle to find encouragement in their journey to true health, from the inside out, starting with the heart. Read her journey of learning to live a life well-loved
HERE!