This post was on Burn Boot Camp was originally published in March 2020 and updated in June 2022.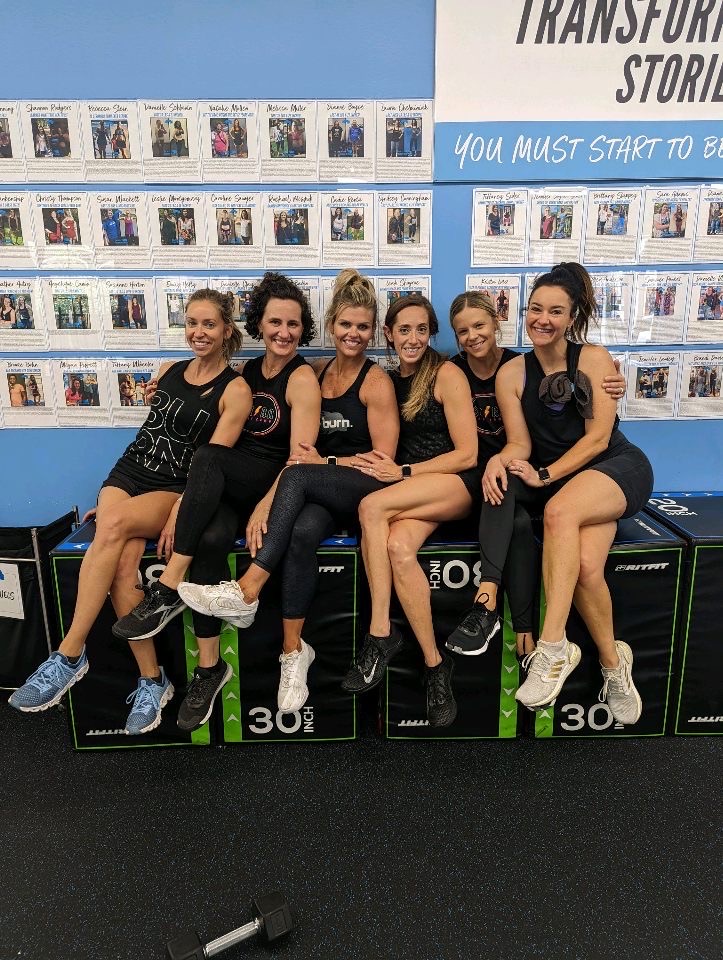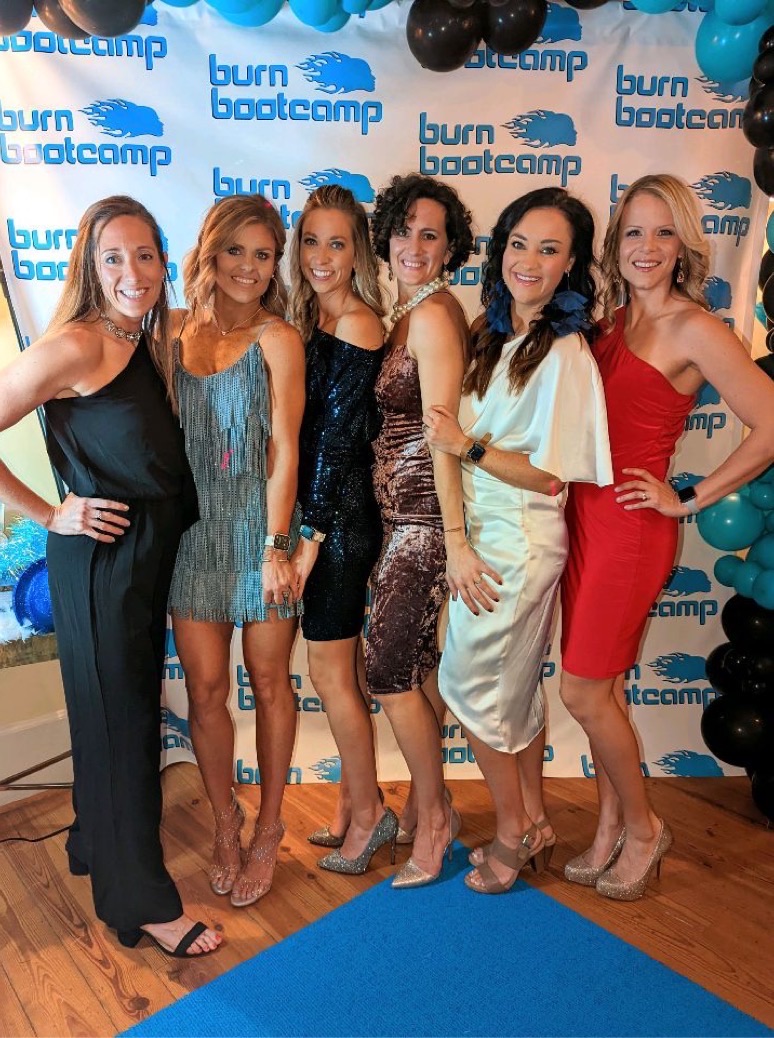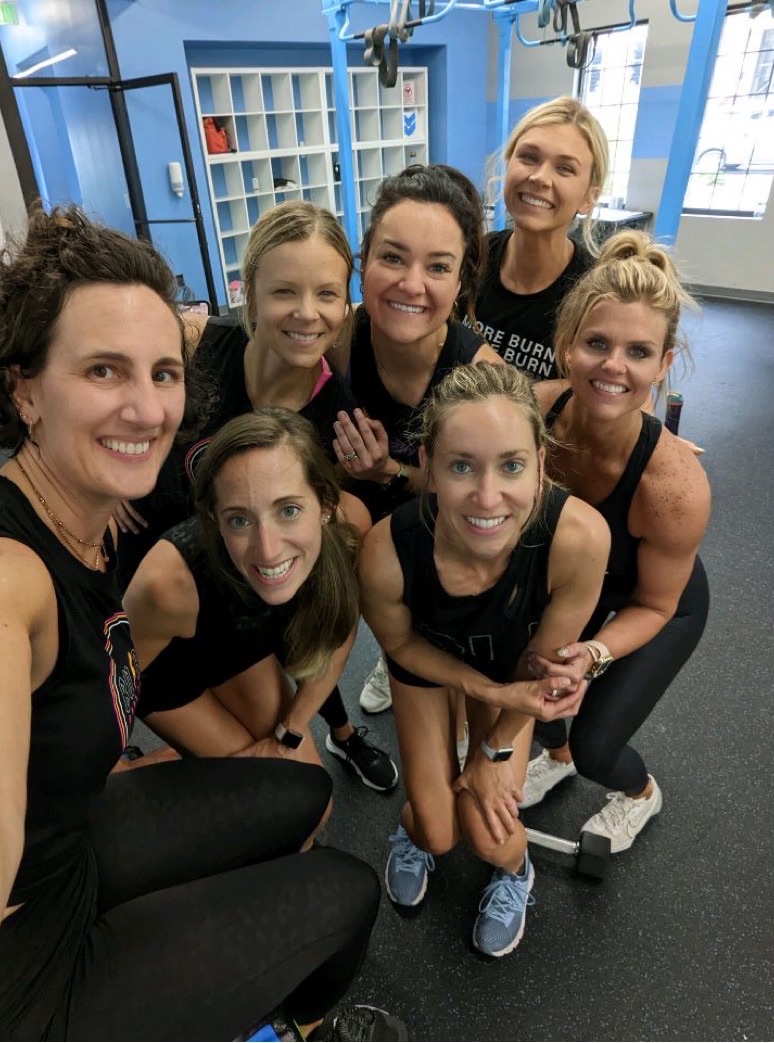 Let's talk sista friends, lots of you have been asking… what is Burn Boot Camp anyway? I'm giving you the Burn Boot Camp 101 rundown! All the locations do Monday – Saturday workouts. Sunday is a rest day for everyone. Things vary from week to week, but typically every Saturday is cardio day in some way, shape, or form.
Most Burn Boot Camps across the country, especially when they first open, have an open camp during one of the Saturday time frames where you can attend for free with a friend. We have classes at the Birmingham location at 7, 8, and 9 am on Saturday and all of them have childcare.
Attending my workouts has become a normal part of my weekly routine, just like putting together my meal plan. Need help getting ideas for you next meal plan? Click HERE and I'll send you a discount for my complete guide to meal planning!
What I really like about the childcare option is that I can bring Eric with me so it becomes a little family morning activity. In the very beginning of each camp, you will do a warm-up for the first 3-5 minutes where you warm up the muscle group that you will be working. Then your trainer will have you stand at an active boxer stance, do squats, jumping jacks, or some kind of dynamic movement while they then run through every station of the workout to tell you what you're doing. So whether it be something that is a partner workout and they tell you to partner up or whether it be a legs day, they go through each station to tell you how long you'll be there, any modifications, and everything that goes into it!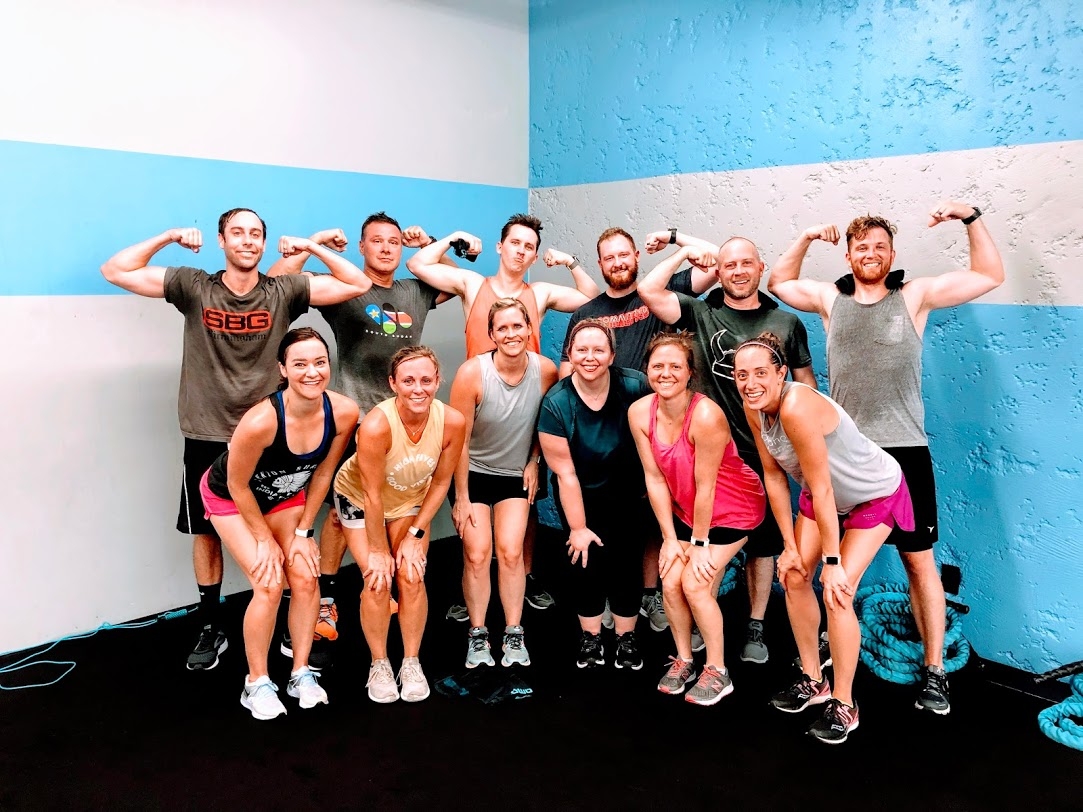 What I love about that is that it creates a lot of variety in your workouts. They strategically plan the week so that you will hit your upper body, lower body, core, and get in a good mix of cardio. If I workout on my own, I can tend to always work the same muscle group or just settle for the same old type of thing. Finally, at the end they always finish the class with a cool down.
One of the things that really sets Burn Boot Camp apart is the sisterhood you automatically notice in the camps. It is 95%+ female and you notice lots of high fives, encouragement to meet and talk to your neighbor and lots of the workouts are designed for partners or tripods so you get to know the women you are with in camps each day.
Let's Get To Your Questions – What Is Burn Boot Camp?
Q: Is it worth the money? And what goes on during class? @tllugo

Answer: All Burn locations across the US have the same workouts on the same days. So even when my friend Lauren in Memphis does the workout, we both know that we are doing legs day together or athletic conditioning together. I think that's fun because then we can commiserate/ joke about our experience that day or how hard it was or just appreciate each other no matter where we are in the country.I obviously 110% think it is worth the money. The reason I think this is because it does include FREE childcare! With my membership, I get free childcare for both Leyton and Finn included. They typically offer a really great intro rate for you if you are just starting. They also offer a two-week free trial. I always tell my girlfriends to try the the two-week free trial around spring break or summer so they can see if they like it and enjoy the childcare that comes with it. It gives you the rare opportunity to focus on yourself for those 45 minutes.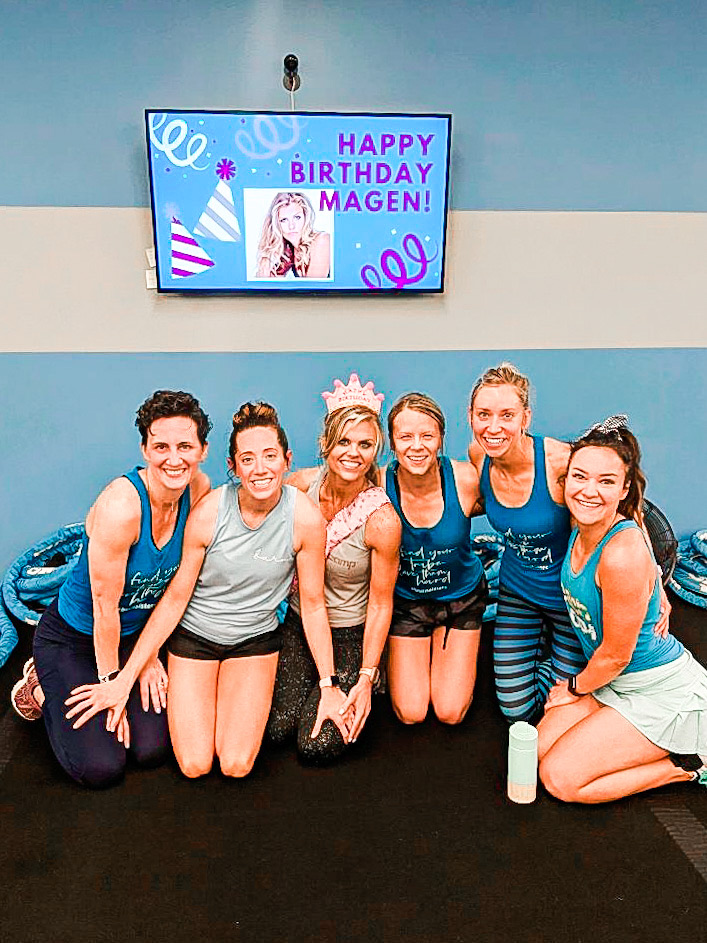 Q: How long are the workouts? @caitlincovey1

Answer: The workouts are 45 minutes which I love because you can get in and out within an hour!

Q: Is it trainer-led or do you do what you want? @crazeechris80

Answer: Yes, it is trainer-led. You have a certified personal trainer at your Burn Boot Camp. At our location we currently have three trainers. Steven Lee, who is one of the Burn athlete games top ten finishers, is our head trainer here at the Hoover location. It's very structured as they want you to have a one on one type of training experience while also getting encouragement and pushing you in a group setting.And then also, on the flip side, if you need to modify down or have an injury, they will make sure you're all taken care of in that direction as well. Burn will soon be opening new locations throughout Birmingham so stay tuned for that! I know one of my friends, Magen, is going to be very involved in opening one of the new locations.
Q: Do you change your macros according to the type of workout at Burn? @katk21

Answer: To be quite honest, that is a little bit of wrench in my FWTFL plan. The first 6 weeks I did FWTFL, I definitely kept up with lining up my workouts with my macros. When I first started FWTFL, they had low macro days where the workout was something like rest, an easy walk, or yoga. On those days I would try to do that, then I would try to do Pure Barre on other specified days, and then I would also do Burn on regular macro days.However in this stage of life right now, I don't have the mental capacity or the hours in the day to get everything done that I need to by going to different places or doing different things and also calculating that in with my macros. I currently go to Burn and whatever they have that day is what I do. If I can work in to where my treat day is on legs day then I will do that, but if I can't, I don't sweat it. I also wish that I could make my low carb day be the days that I'm doing the HIIT or sprints but it, unfortunately, doesn't always line up like that and that's okay. I'm giving myself grace there!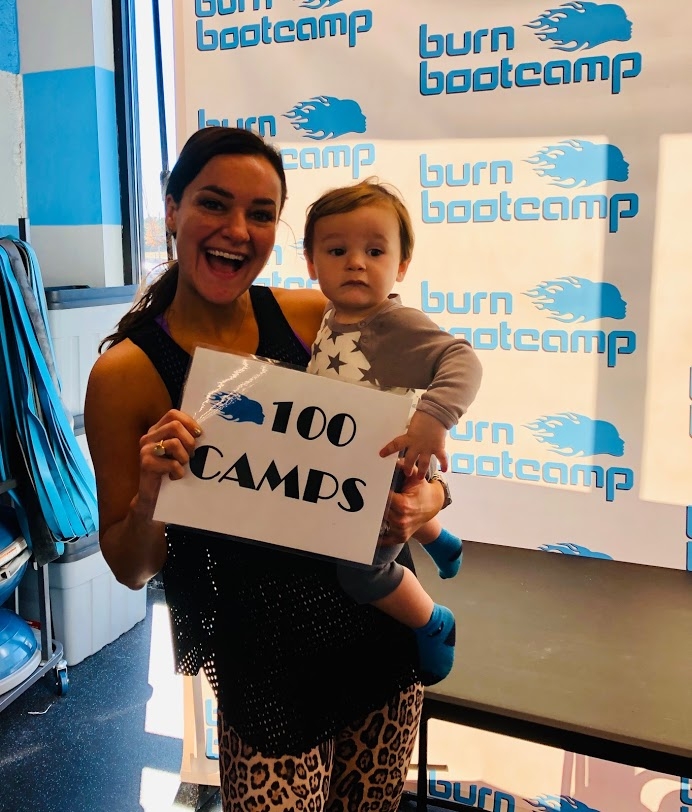 Q: What time are classes? @cmb0119

Answer: This varies from location to location. What I love is that they do have such a wide variety of classes so depending on my babysitter's schedule, Eric's off days, speaking engagements, podcast interviews, or whatever I have going on during the week, I can pretty much always find a camp time to go to.The hardest day for me to get to a workout is Saturday and that's just because most Burn Boot Camps only have early morning classes. Especially with kid's sports, birthday parties, and such that's a struggle. However, for the most part they have classes starting as early as 5am and then the last class is 6:30pm at my location. Definitely check your location to see what their times are. Our gym has 11 classes a day during the week.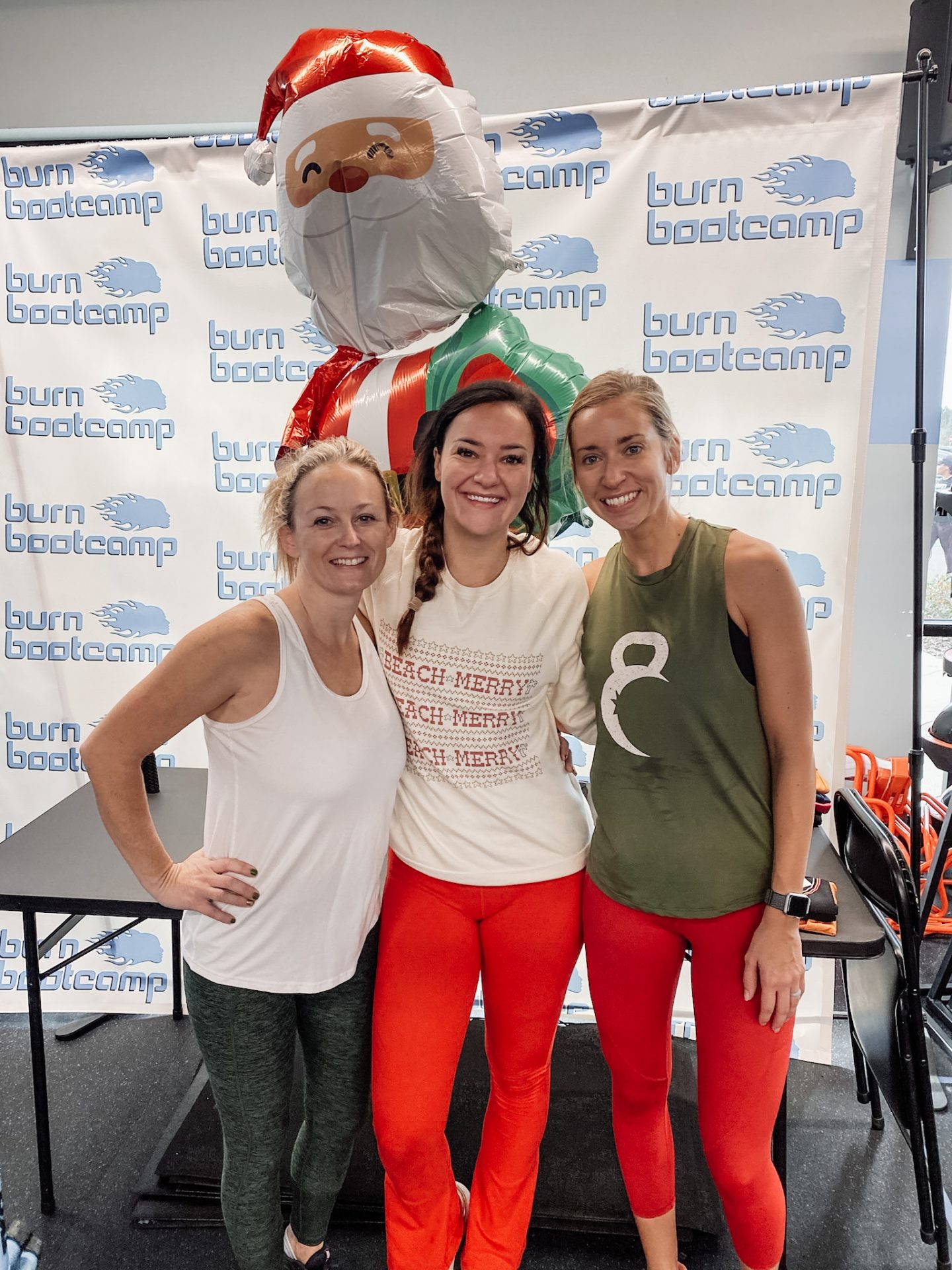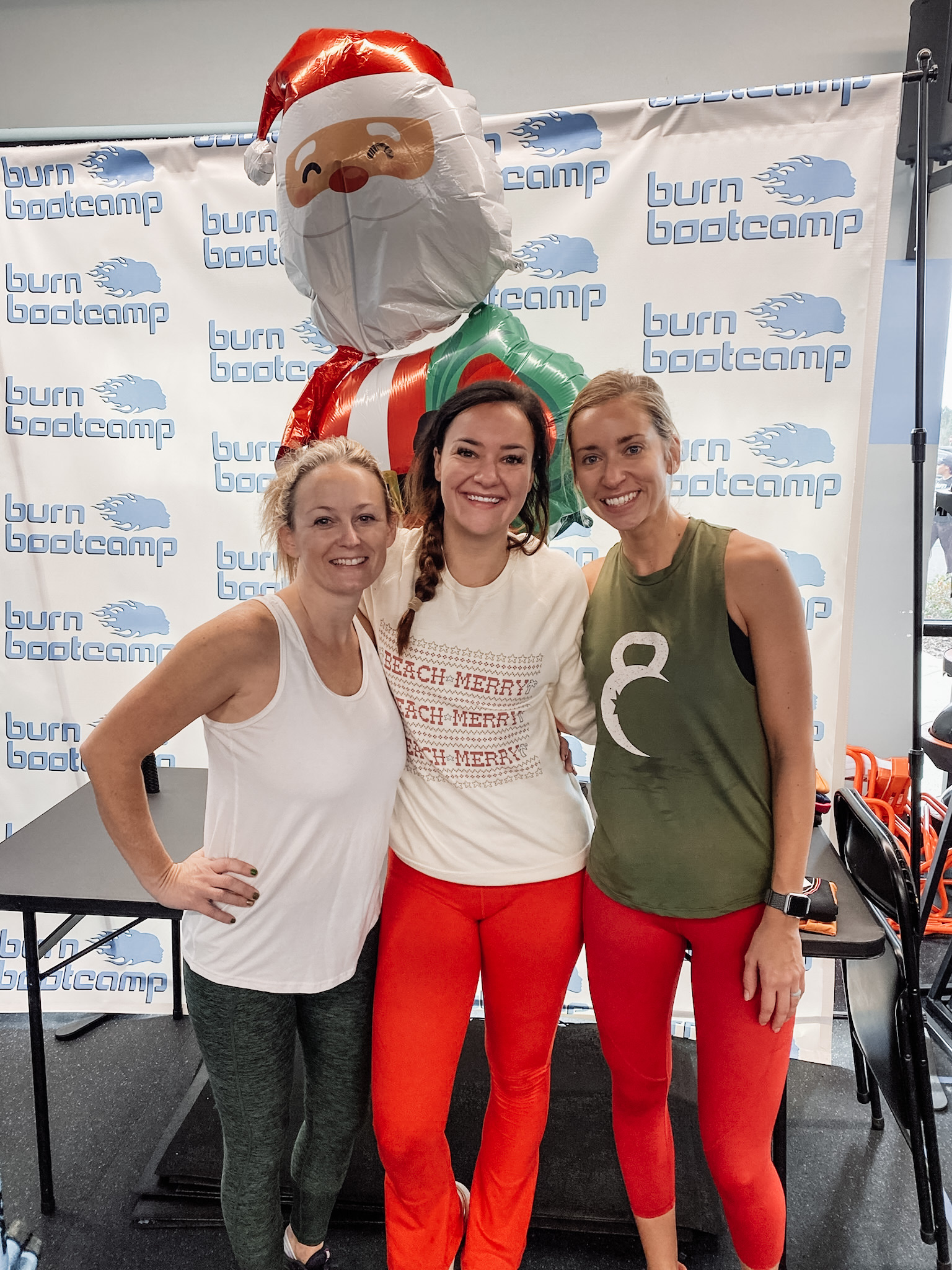 Q: Totally have "mom bladder" after having my babies. How much jumping do you do?

Answer: LOL! My girlfriends and I at Burn definitely laugh about this on the regular. Because, of course, that is something we have to think about now as mamas. I will say, there is a relatively high amount of jumping. Whether it be jumping rope, jumping hurdles, or jumping lines, ledge hops or burpees, the list of jumping goes on and on.When I know it's going to be a more cardio heavy day (and you'll know that beforehand as they post the whole week's schedule), I just try to prepare ahead if you know what I mean. The struggle is real! One thing that I have found is helpful is I'll say to myself, I'm going to do 10 double unders and then I might just start jumping one foot at a time to regain the control. Or if we are jumping hurdles, I might jump 5 really high and then modify down to the mid-level. There are always options.
Q: Experience level needed? @sydney.michelle.smith

Answer: Great question! You can absolutely walk in as a first-timer who has never worked out in your life or you can walk in as an athlete and get a great workout. I do not say this lightly as I believe that so much of exercise is mental.That is one thing that is so great about Burn – they really do try to meet you right where you are and give modifications for people who need it and also learn every single person's name. For a while, I was modifying pretty heavily after I had baby Finn for DR (Diastasis Recti) and they knew if we were doing ab stuff, they would give me modifications to do. They do the same thing for everyone across the gym. There are women who are there to lose significant weight – 50 to 100 pounds. The transformation wall, that every Burn has, is incredible. I would highly encourage you to read the transformation wall stories because they are incredibly inspiring.Then you will see women in there who are like me and have been working out for a while and are doing this to stay in shape and keep their mental sanity! I'm all about a healthy LIFESTYLE and not a quick fix, as you might have gathered by now… 😉

I also can't say enough about the focus meetings they have because the trainers encourage you to book one every two weeks. You can weigh yourself on the scale, you can do a BMI test, and they also do measurements so you can see your progress and they will talk to you about macros or healthy eating. They really try to tailor it as best they can to beginners all the way up to intermediate and then advanced athletes.
Q: Are they all the same? How do classes work? Good for beginners? @kierstonnoel

Answer: All Burn Boot Camps have the same general workout format. For instance, if it is strength and conditioning day, we all do the same overall format. The trainer may change it a little bit here and there. Of course, I am not a Burn head trainer so I do not know the ins and outs. What I can tell you is that I think they do a really good job of hiring trainers… The marketing is wonderful, you can tell it is run as a tight ship and they have really zeroed in on creating a very community-oriented and results-oriented gym and I am HERE for that!I've found community with women who attend Burn with me, Leyton has made friends there, and after every exercise, they are encouraging you to give a high five in between. They have hand sanitizer, they have the panty liners, they have parter workouts, and they encourage you to get to know your other Burn sisters. I highly encourage you to give it a try and try out the two-week free trial! If you do, please let me know how you like it!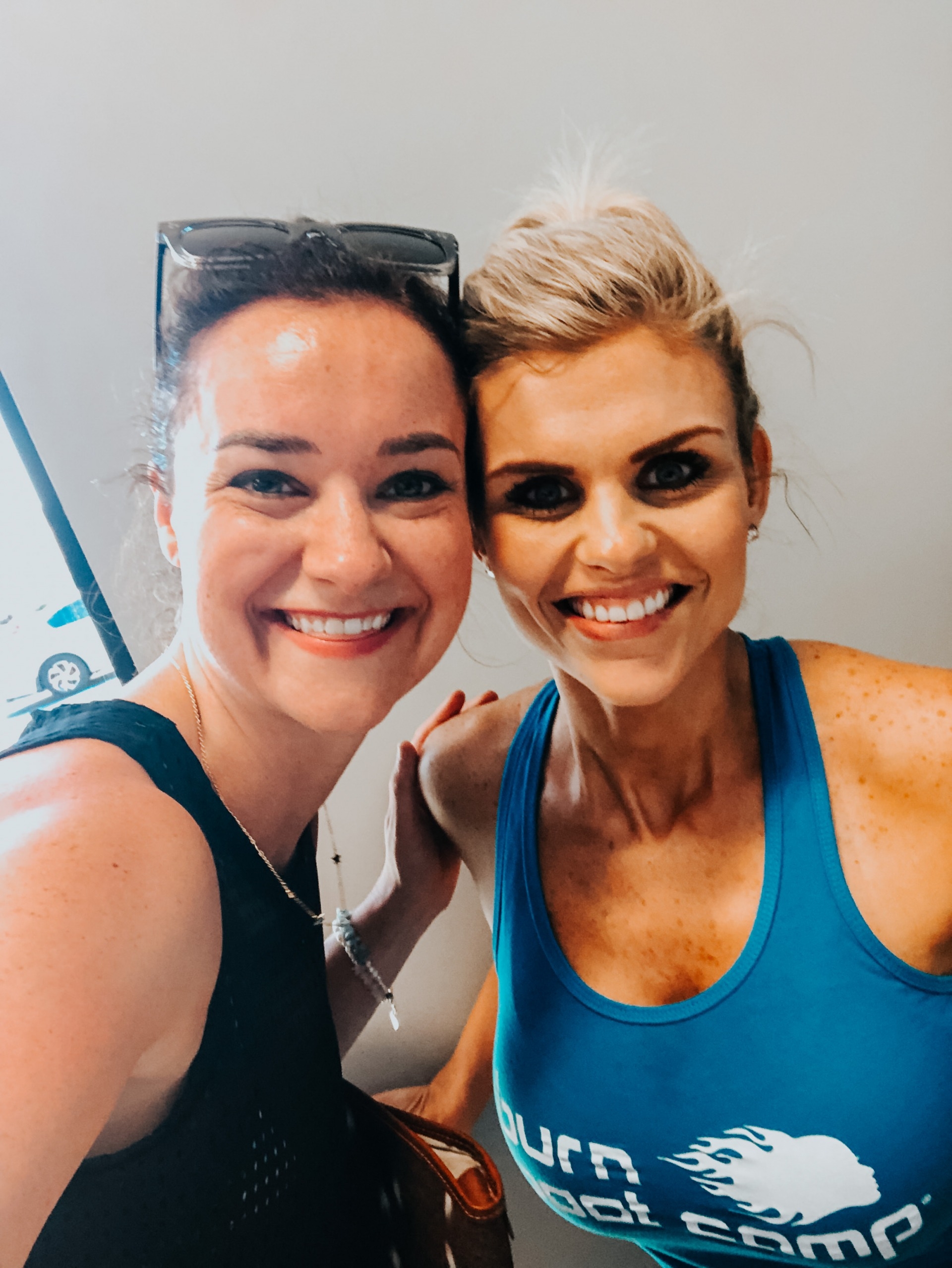 Watch My 3 Tips To Find The BEST Workout Class For YOU!
How about you? Are you a Burn sister? If so, leave a comment below letting me know your favorite thing about Burn.
Check Out More Posts HERE:
SHOP The What Is Burn Boot Camp? Post HERE:

PIN The Post For Later:
Heather Brown helps busy mamas of young littles who are caught in the hustle to find encouragement in their journey to true health, from the inside out, starting with the heart. Read her journey of learning to live a life well-loved
HERE!