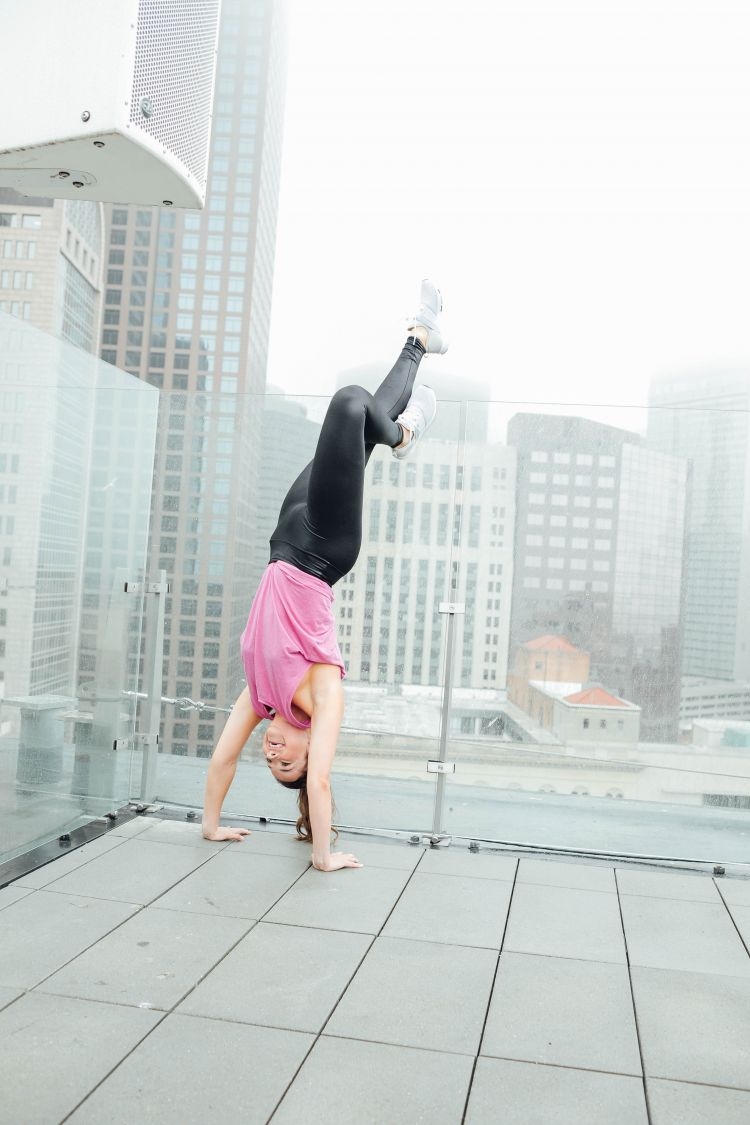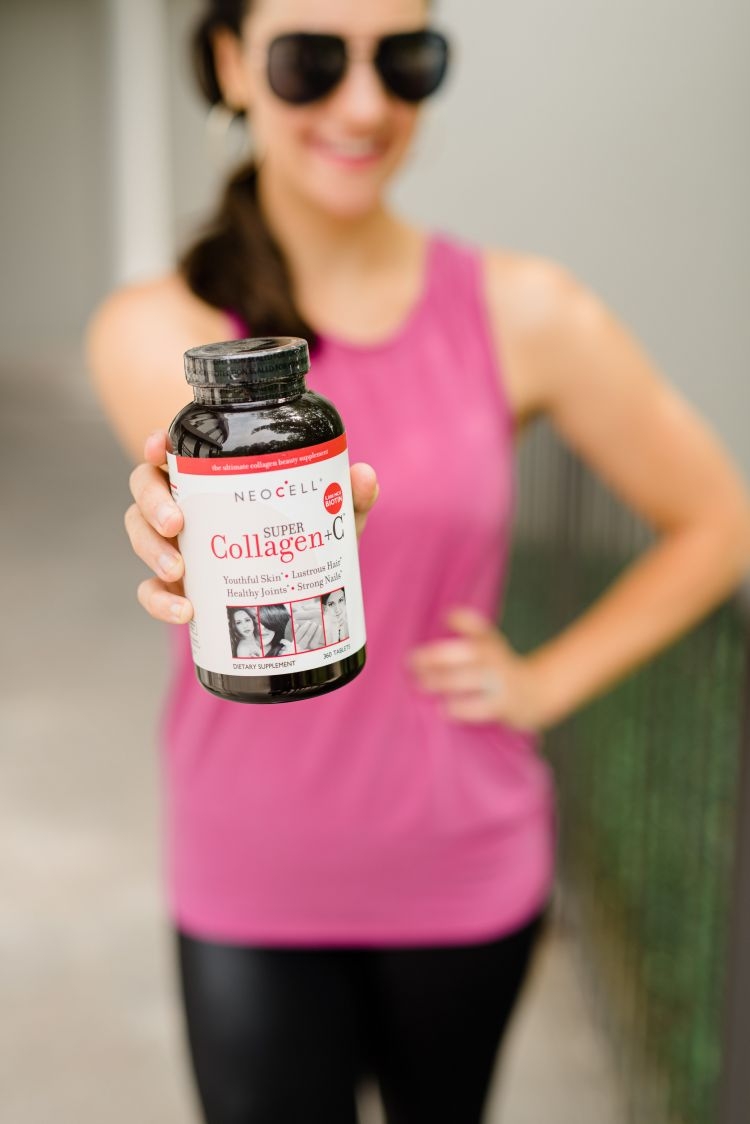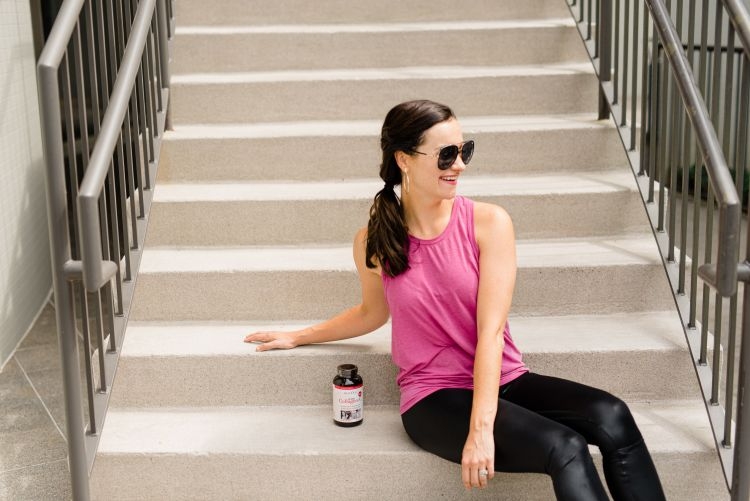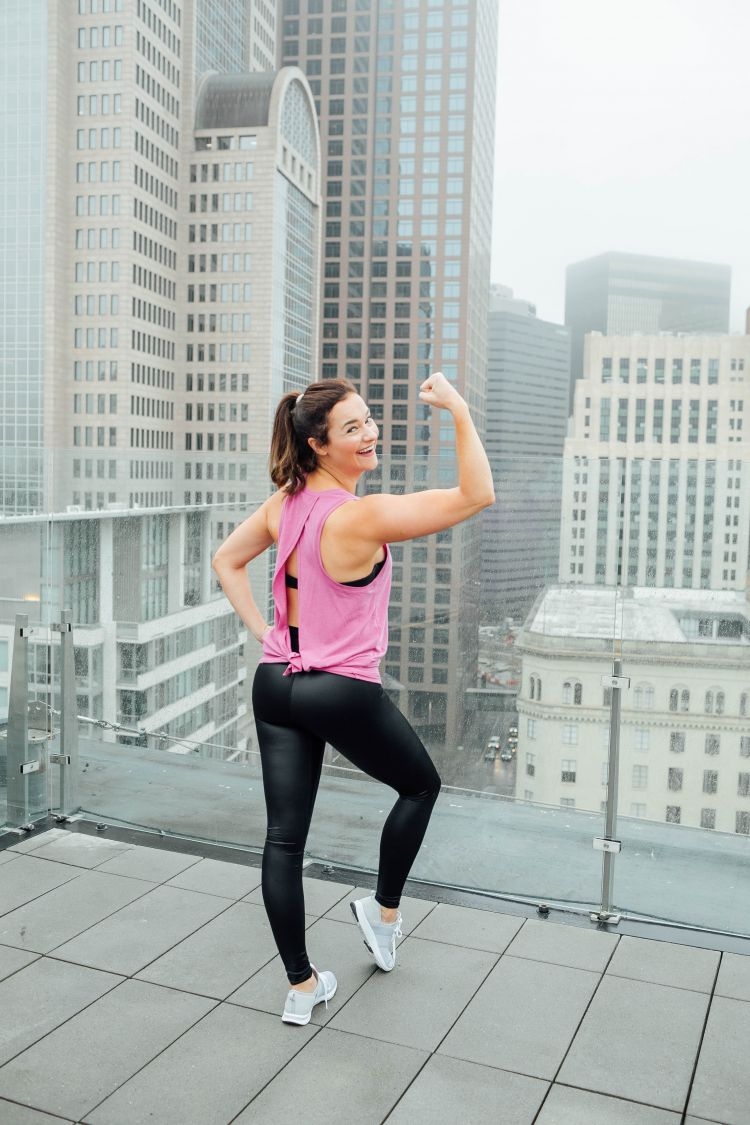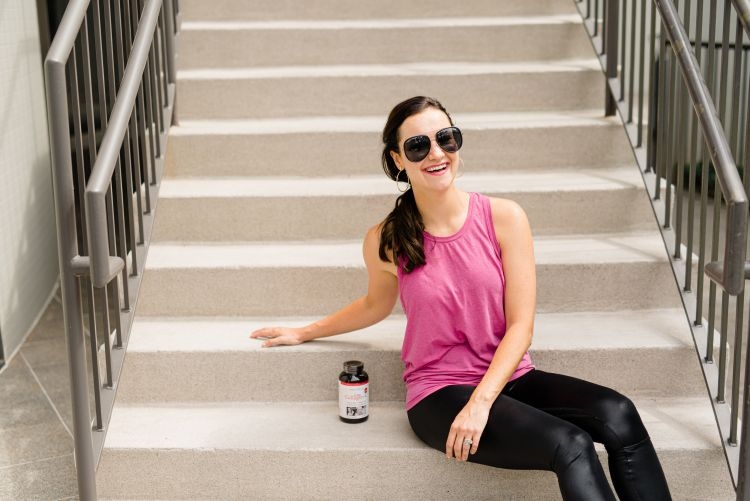 SHOP the Guide To Exercise for Breastfeeding Mom Post: Tank // Leggings // No Show Socks // Sneakers // Sunglasses // Earrings // NeoCell Super Collagen™ + C
This is a sponsored post written by me on behalf of NeoCell for IZEA Worldwide. All opinions are 100% mine.
Getting your body back after a baby can look so different for many people! If you are new around here and haven't read my thoughts on my body 9 months postpartum, be sure to pop over and read about how I am feeling about my body 9 months after having Baby Finn. After having a baby, many of us wonder when our bodies will feel and look the same as before baby – whether that means regaining muscle definition, regrowing hair that has fallen out, getting back on track with eating healthy, etc. Today, I am here to share my tips and things I have incorporated into my daily routine to help me get my body back!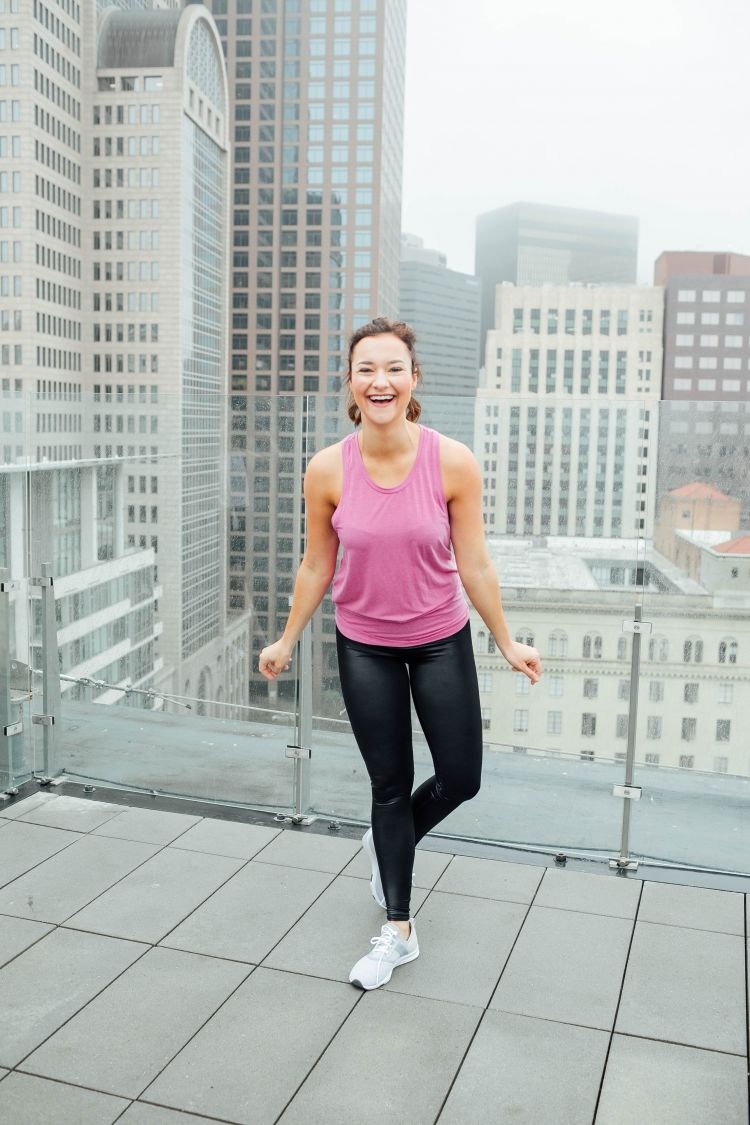 Getting Back In Shape After Baby: EXERCISING While Breastfeeding
One question I have heard from A LOT of you is what my workouts consist of while breastfeeding and questioning if I am worried about my supply dropping. I have been confused by this because I've only ever heard positive feedback from my doctor about exercising after baby. If you missed it, I wrote a whole series on breastfeeding that you can catch up on here!
PRO TIP: Make sure before you exercise after you feed baby or pump so you aren't exercising while your boobs are full making you uncomfortable and also make sure you have a supportive sports bra!

As a breastfeeding mom, you enjoy many benefits of working out including building your strength back up, losing pregnancy weight, and improving your mental wellbeing (so important postpartum!). If you do not know how passionate I am about this, make sure to read my post on my experience with postpartum depression here.
According to my friends at Medela, "Studies have shown repeatedly that regular exercise can reduce stress and help with depression. Paired with a healthy diet, it will also help you lose fat without lowering your milk supply!" As my doctor recommended, I started back to working out after baby slowly. I walked (ever so slowly at first, ha!) up and down our street and even when I didn't want to, my friend and neighbor would push me to go do it anyway. I'm SO glad she did!
PRO TIP: Get an exercise accountability partner! It's so much easier to show up when you know someone else is counting on you!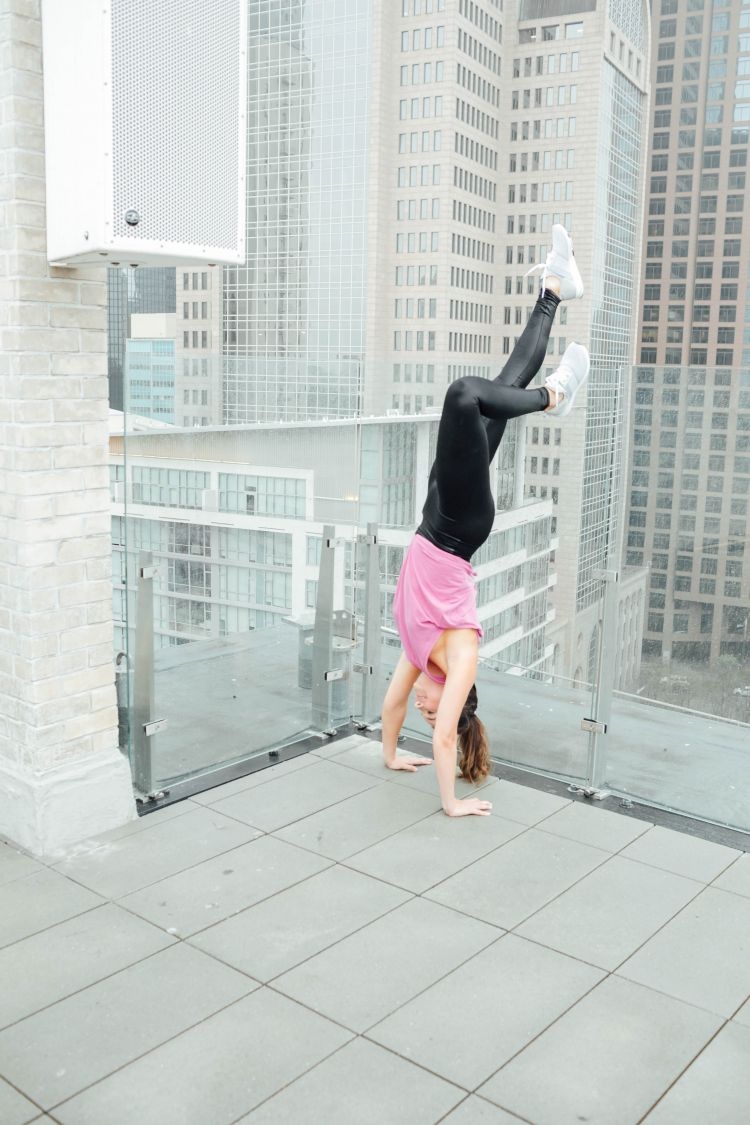 After walking for several weeks up and down our neighborhood road, I then built up the strength to go back to Pure Barre. After a few weeks taking barre classes, I layered in Homefit Personal Training sessions again. I made absolutely sure my personal trainer and other teachers at Pure Barre knew I was modifying for diastasis recti so they would ensure I was doing everything correctly and not pushing myself past my level of comfort with my workouts.
Burn Bootcamp reached out to me and told me about their exercise program after several months postpartum. Once I learned they offer free childcare, I realized that was the PERFECT way to get in workouts when I didn't have my babysitter or mom watching the boys or my personal trainer from Homefit coming to my house.
I know it's easy to want to use the excuse of having a baby or breastfeeding, but I think you'll be SHOCKED to see how much good it does your mind, body, and overall health if you exercise. PLUS your baby will benefit if mama is happy. 😉 It's possible to breastfeed and get back into shape, but you have to go about it in a wise way. Now, let's talk about getting your hair skin and nails back to pregnancy glow status as well!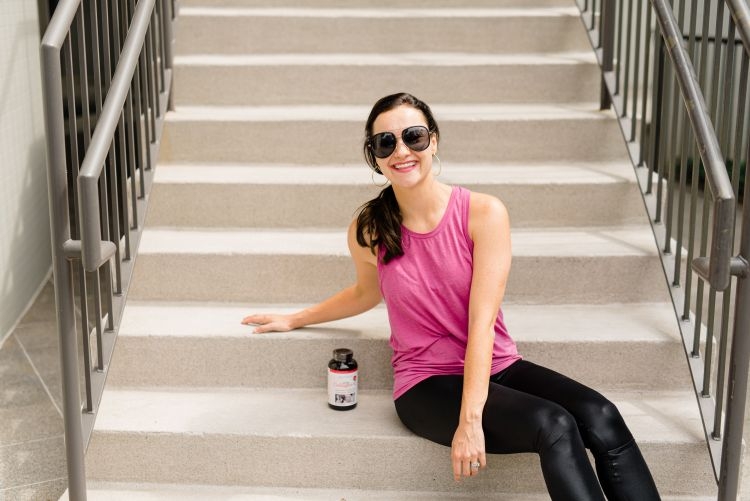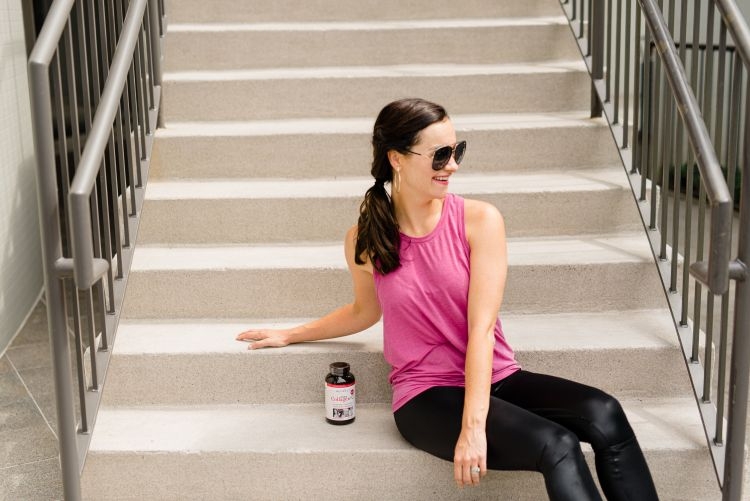 Getting Back In Shape After Baby: HAIR, SKIN, & NAILS
People ask me frequently if I notice a difference taking collagen. I think that's hard to answer because I take other supplements, use other hair/skin products, exercise and drink plenty of water – all of which contribute to healthy hair, skin, and nails. I definitely believe in a multi-pronged approach to taking care of my body! The more good stuff I can do for it, the better!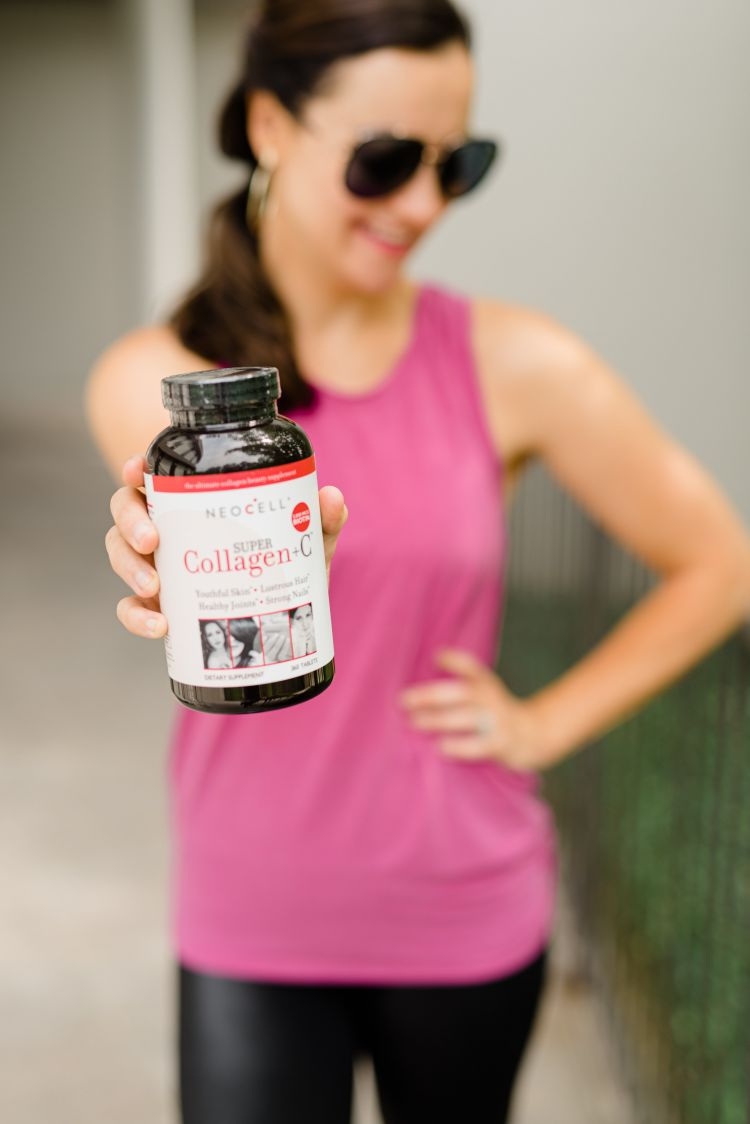 I recently discovered a new collagen brand called NeoCell Super Collagen™ + C is a dietary supplement with an anti-aging formula. It may help you have stronger nails, more lustrous hair, and it may also promote a more youthful-looking radiance in your skin.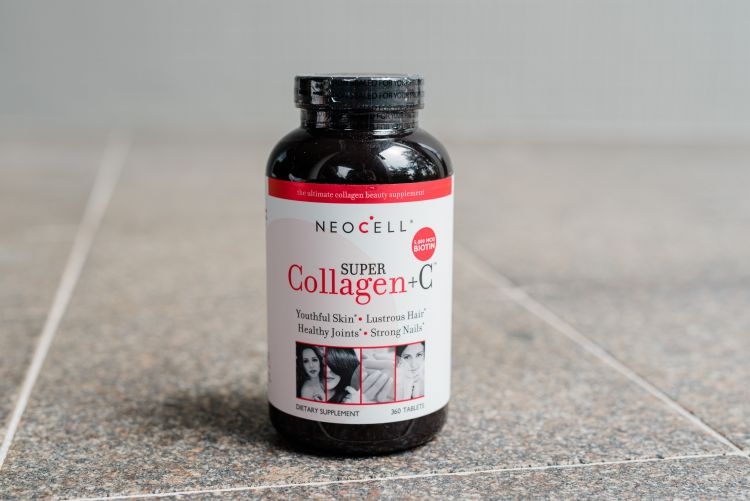 Taking collagen is one of the easiest ways for your to take care of yourself postpartum! With inevitable hair loss after baby, I have made it a priority to incorporate collagen into my everyday routine! As always, double check with your doctor if you can take this while breastfeeding or pregnant.
PRO TIP: With baby on the brain, these things get easily forgotten! Set a daily reminder on your phone to take your vitamins, collagen, and supplements so you won't forget!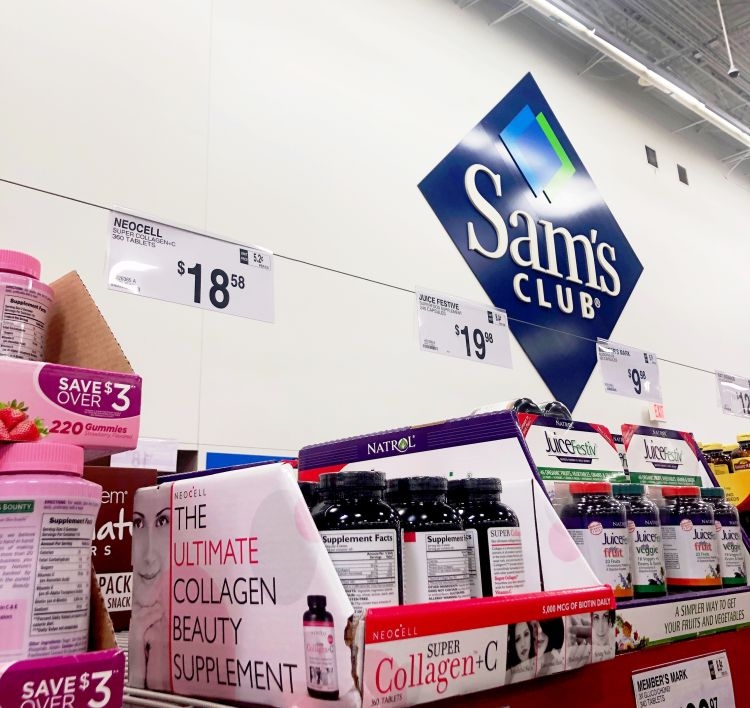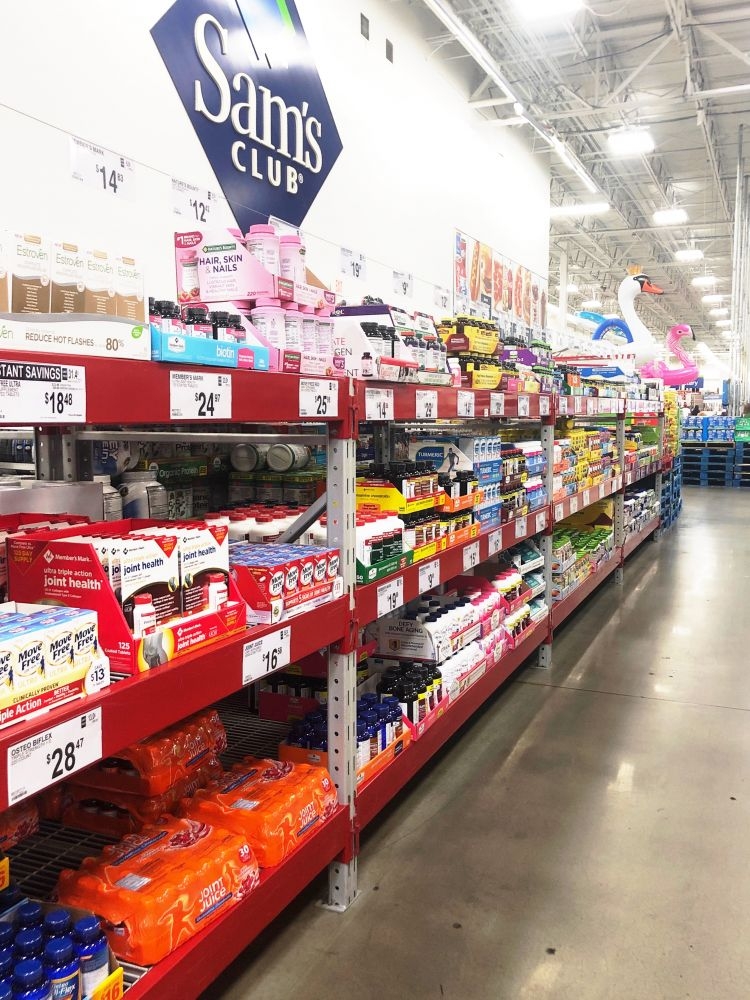 This award winning collagen brand is now available at Sam's Club! I would definitely encourage you to pick it up on your next trip, whether you are in the life stage of breastfeeding/postpartum or not, as it is provides so many great benefits for your body! Ready to buy online? Buy Neocell Super Collagen + C at Sam's Club Today!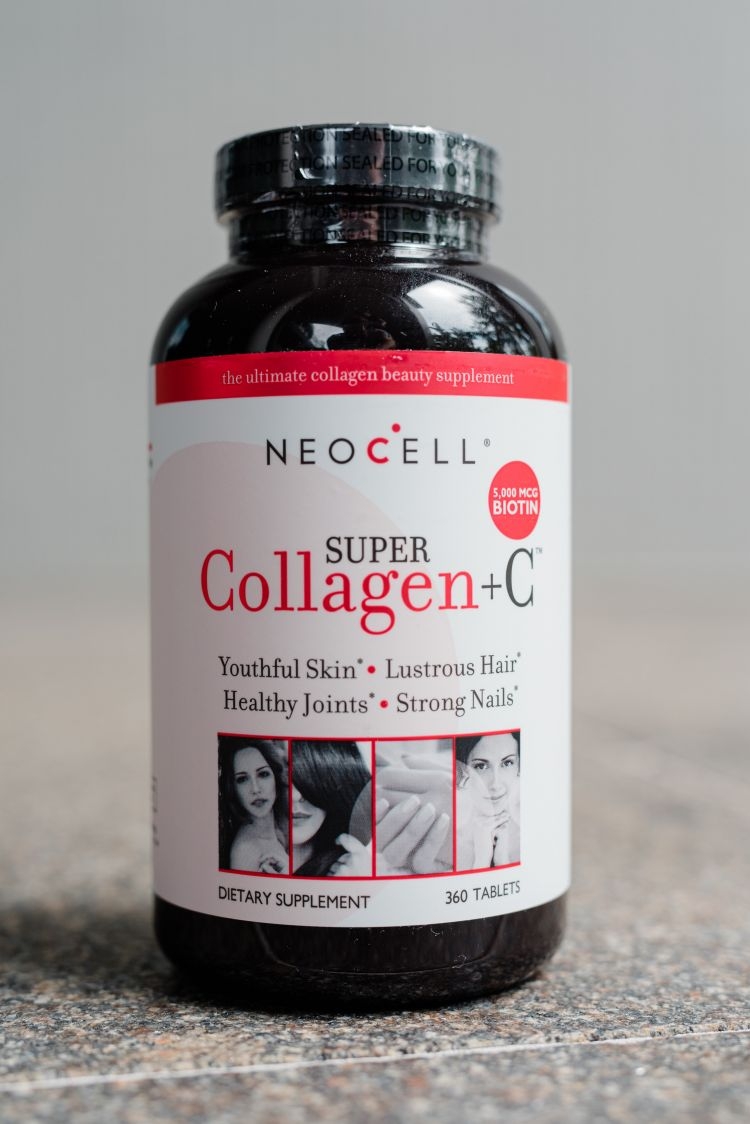 Buy NeoCell Super Collagen + C
Buy NeoCell Super Collagen + C at Sam's Club Today!
Getting Back In Shape After Baby: NUTRITION
After ensuring I had the appropriate collagen, supplements, and vitamins my body needed, the next thing I added into my health regime after having Finn was intermittent fasting. I did this for several months alone before starting the Faster Way to Fat Loss program. If you decide to do the program and are breastfeeding, make sure to ADJUST macros to get in enough carbs. You can read all about how I'm feeling 9 months postpartum and what my weight loss journey has looked like here.
Make sure you are drinking SO MUCH WATER while working out and breastfeeding. Aim to get in at least 1,800 calories a day of nutrient-dense foods. If you start slowly, drink plenty of water, and fuel your body properly with the nutrients it needs, you should be golden when it comes to your supply! As always, check with your doctor if you have concerns.
PRO TIP: Listen to your body. Your body will tell you if you are extra hungry that day and need to skip intermittent fasting or if you need to eat more carbs than your macros allow. There have been a handful of times when I have thought I was done eating for the night but realized my body was telling me differently so I listened, and you should too!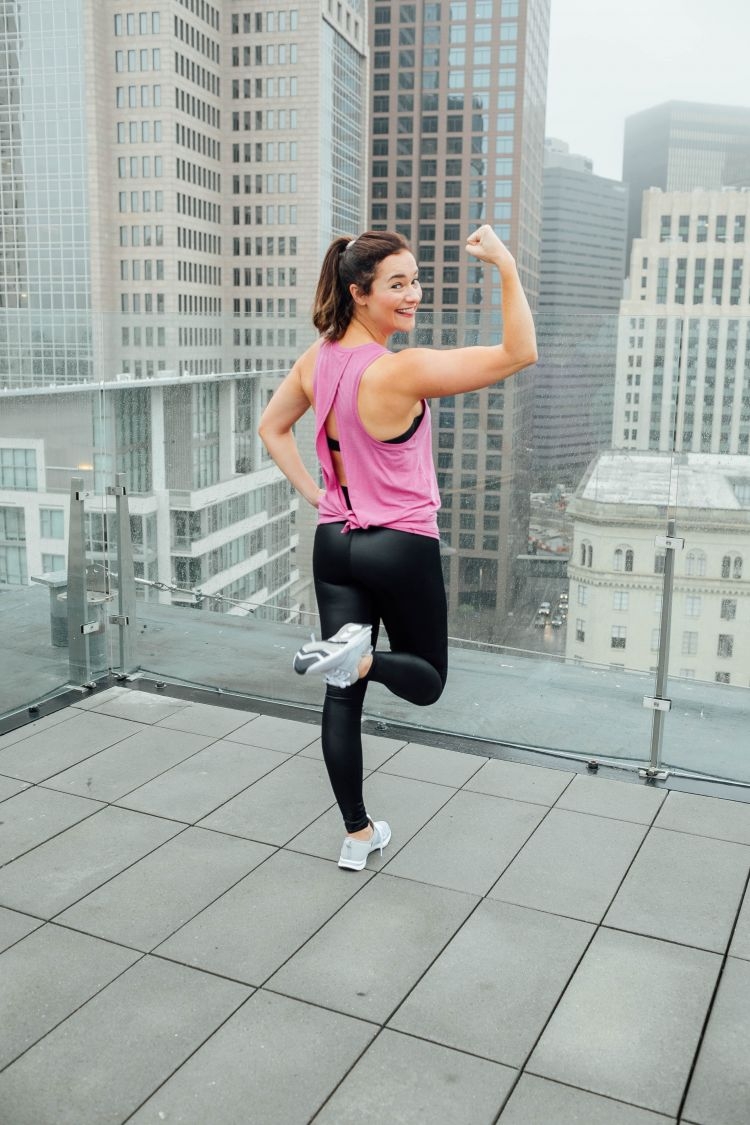 Getting Back In Shape After Baby: BELLY BANDS
After I had Leyton, I was SO thankful my nurse HIGHLY recommended wearing a belly band as soon as I felt comfortable wearing it. I put it on within 12 hours of having both my boys and the nurses told me they could tell because my organs/everything were shrinking down and back into their proper places so much faster than most women who don't wear one.
PRO TIP: Wear a belly band postpartum! I did this with both my boys!
I hope the post has been helpful for you in deciding what steps you need to take to get back into shape after having baby! Always remember to take it a day at a time and focus on PROGRESS over PERFECTION! Give yourself grace and aim to be the best version of yourself for you and baby instead of comparing your body to other mamas and their experiences. Do you have a good tip for feeling like yourself after having a baby? If so, leave a comment below so we can all read!
SHOP the Exercising While Breastfeeding Post

PIN The Getting Back In Shape After Baby + Exercising While Breastfeeding Post for Later!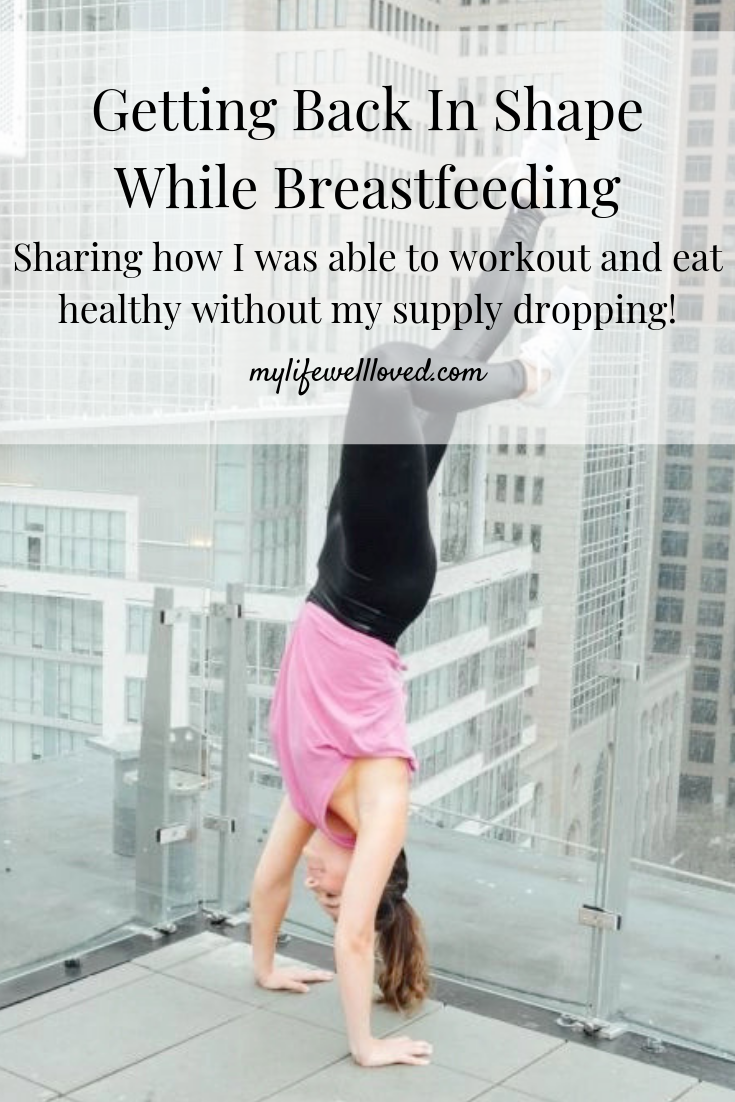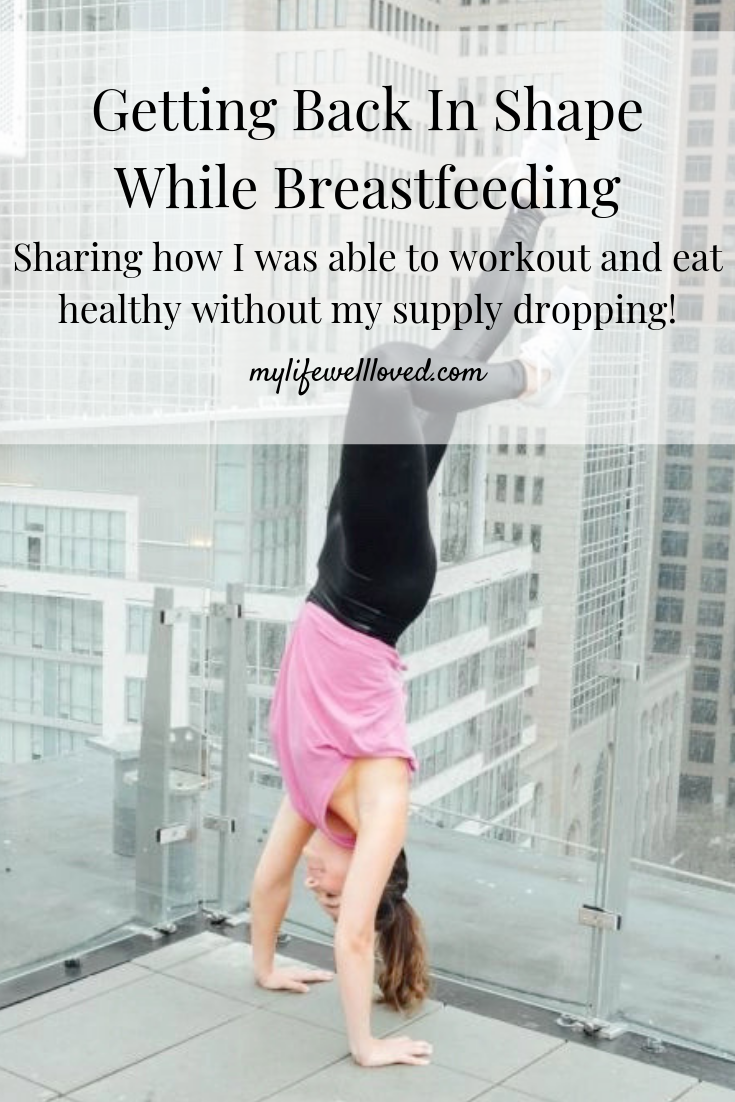 *These statements have not been evaluated by the Food and Drug Administration. This product is not intended to diagnose, treat, cure or prevent any disease.
Heather Brown helps busy mamas of young littles who are caught in the hustle to find encouragement in their journey to true health, from the inside out, starting with the heart. Read her journey of learning to live a life well-loved
HERE!