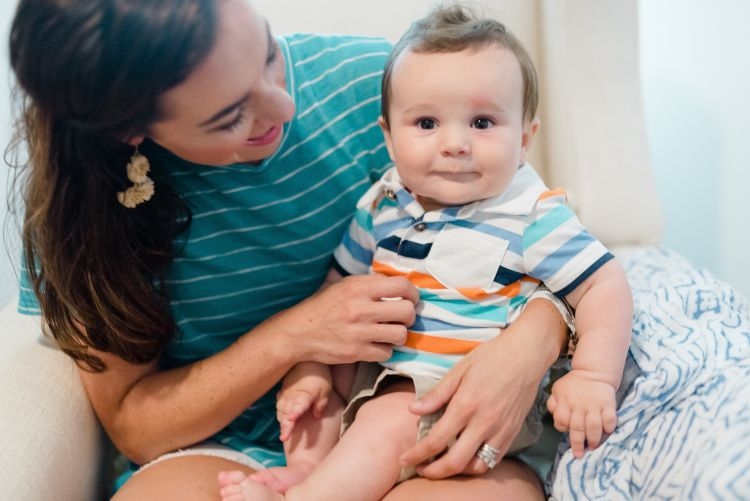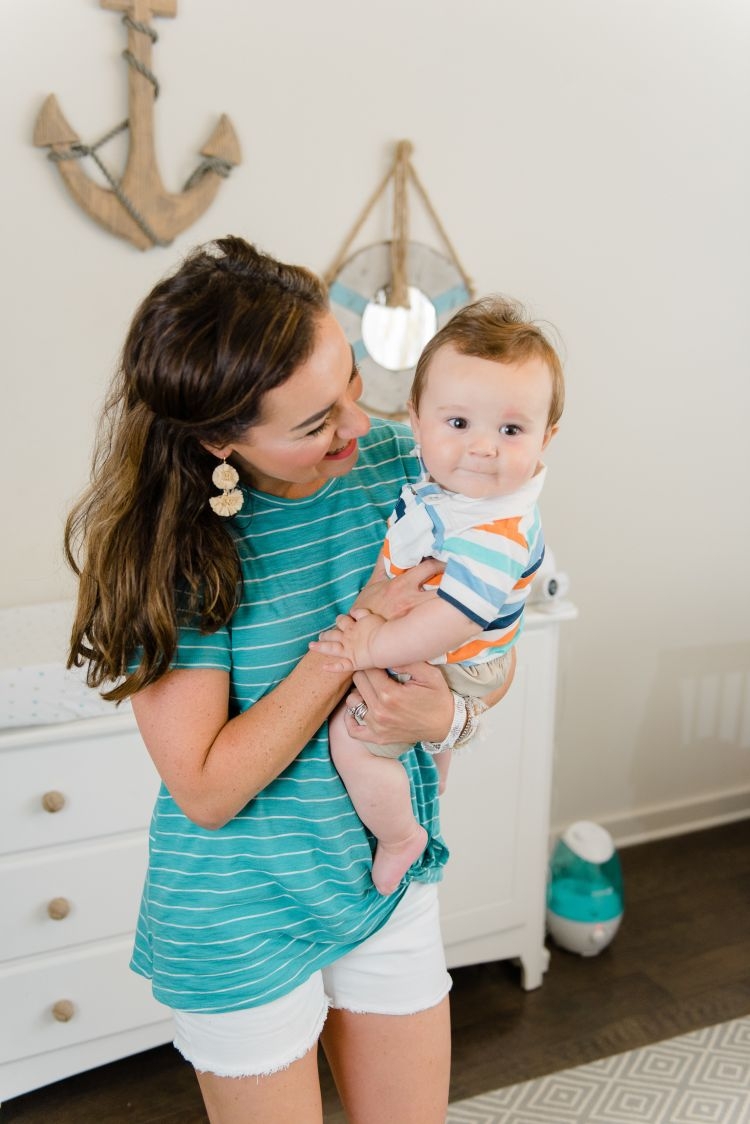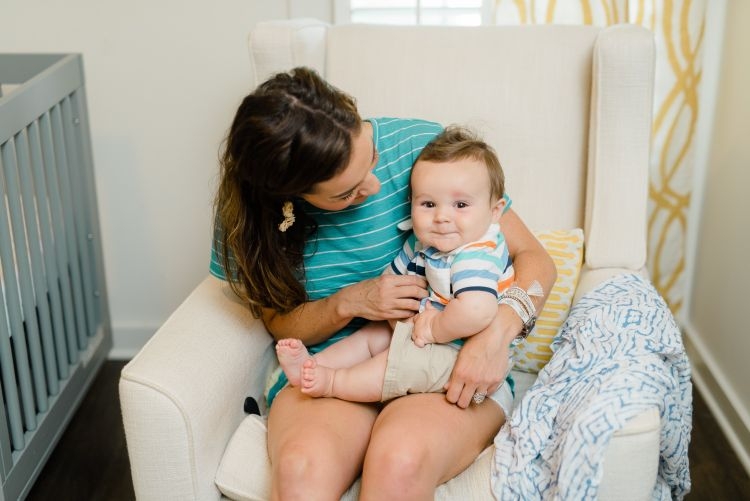 SHOP the Top 5 Baby Registry Essentials Post: Top // Shorts // Bracelets // Finn's Polo // Finn's Shorts // Rocking Chair // Curtains // Crib // Swaddles // Throw Pillow
Photos: Eric and Jamie Photo
Today's blog post is sponsored by Walmart. As always, all opinions are my own.
Creating your baby registry can be overwhelming, am I right? It's so much more than picking out all the cutest patterns and colors. Once you get down to the nitty gritty of trying to figure out what your little baby will need (before they're even here), it can leave you feeling a little defeated. Have any other mamas felt that way?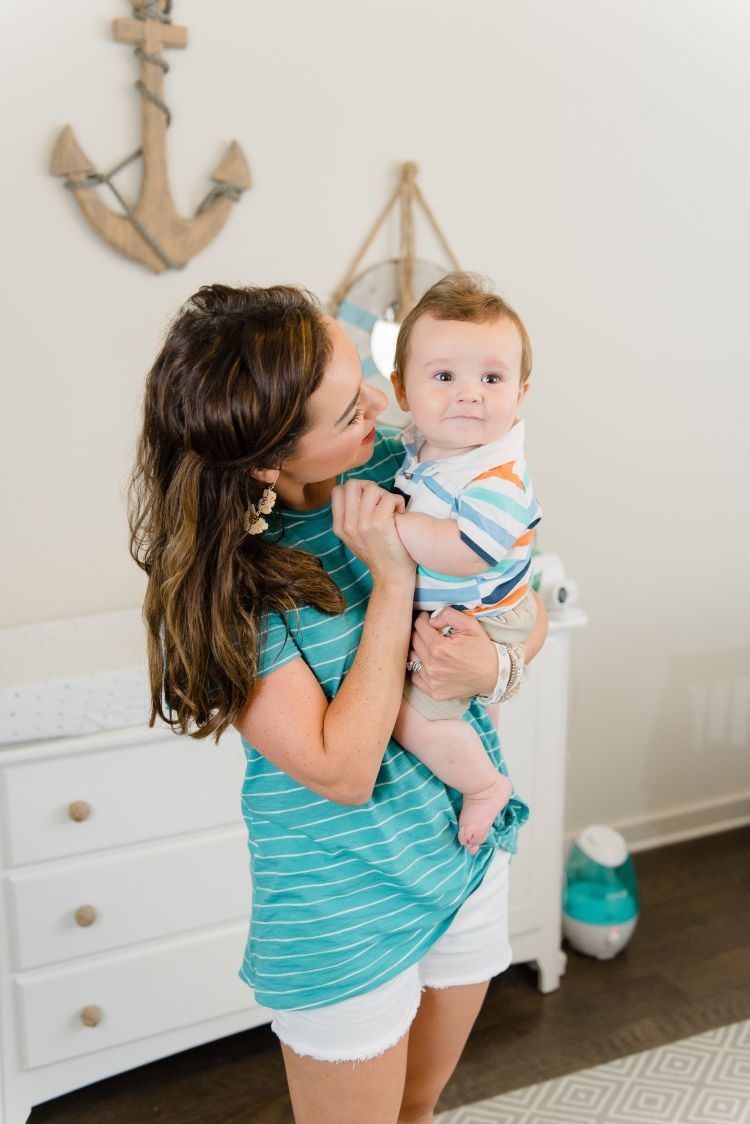 Humidifier // Changing Table // Changing Pad // Nautical Wall Decor // Rug
Take it from a mom of two, with your first baby you think you need ALL the things – and in some ways, you do! Except you quickly realize what items you utilize frequently and which items you probably wouldn't buy again. You also figure out what things you simply could not live without! And let's be honest… that's probably a long list.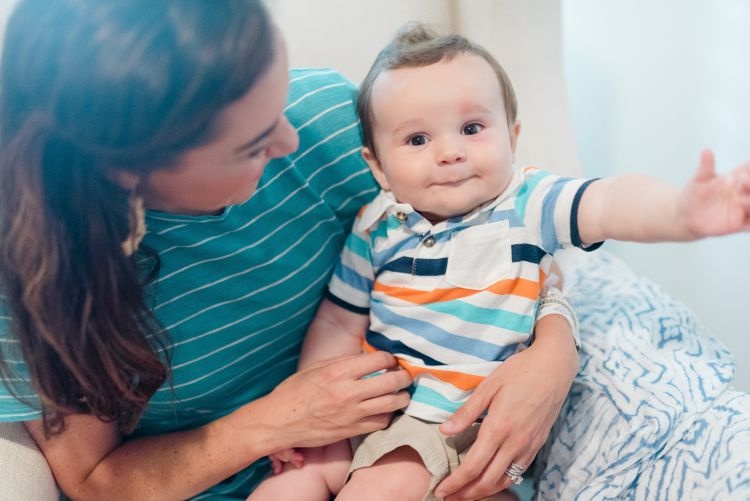 That's why I love the new baby registry system Walmart has put into place in their stores and online. They make is extremely convenient for a new mama or mamas of multiples. Walmart's Registry is easy and quick to fill out, manage, and their site has a WIDE assortment of brands including premium brands/products. Fast shipping ensures the items on your registry arrive to you in time for your little ones arrival, and their high quality products will stand the test of time… and the test of a baby!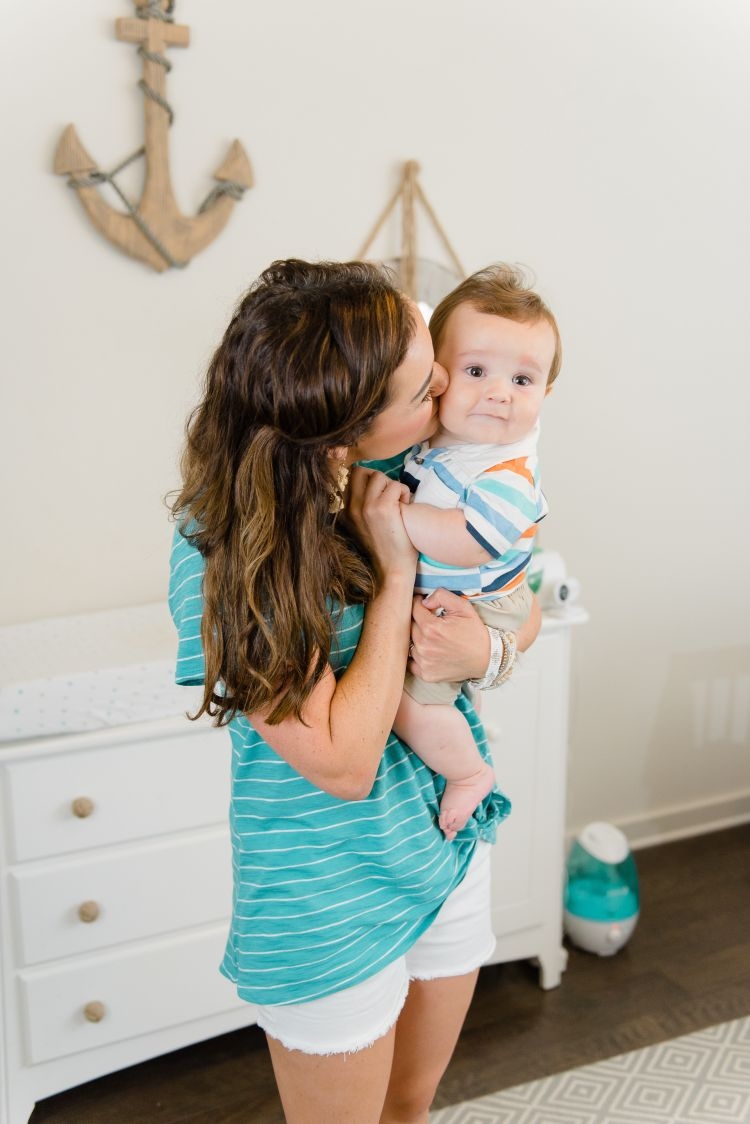 To help my mamas out, I've complied my list of top 10 must have baby registry items, and trust me y'all, after having Leyton and now Finn, these are items you WILL use and you will NOT want to be stuck without! They make the snotty, smelly, messy, exhausting, late night hours of motherhood a tiny bit easier. And when it's 2am and you're stumbling in the dark for that clean diaper… trust me, every little bit helps! Can I get an amen?!
Looking for more baby registry posts? Be sure to check these out:
My Baby Registry Essentials from WALMART: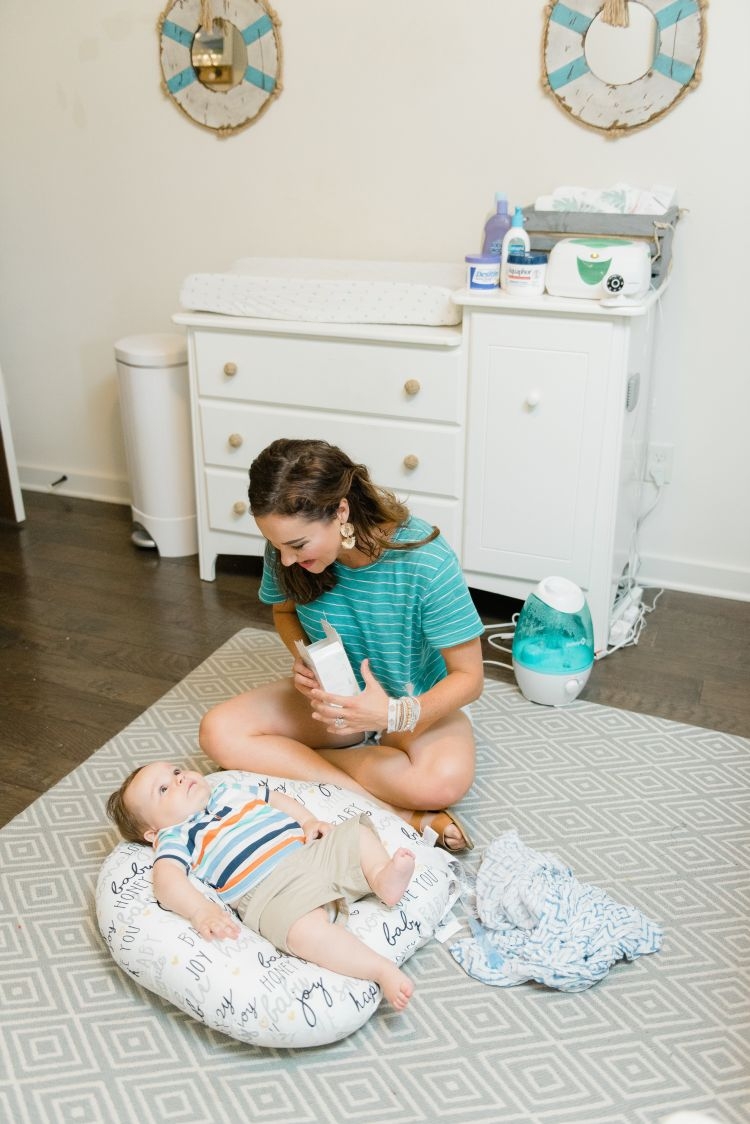 If you're a mama on the go, this jogging stroller will totally impress you. It's durable enough to handle trails, roots, mud and rocks; but versatile enough to easily be packed up and thrown in your car!
Leyton LOVES these blankets and still uses them to this day! They are his favorite blankets or "kits" as he calls them, so we knew this would also be a necessity for baby Finn. They are so soft and have a HOST of uses. I always keep an extra rolled up and stuffed in my diaper bag side pocket. I use it for spit up, spills, breastfeeding cover, snotty nose wiper…you name it. These blankets are the best because they're so big and soft!
A humidifier is great for allergies, which my entire family suffers from. These are also helpful when your little one is sick, or in the winter when the air can be dry.
This was a no brainer for me, and I'm sure it will be for you as well. It helps maintain and control odor which we all want to avoid!
Trust me friends, once you use a wipe warmer you will never go back, especially if you live in a cold climate. There is just something nice about knowing you're nut putting a cold wipe on your baby's bum when they're being changed – especially during those late nights. I personally love that it has the little light and it's somewhere for me to store the wipes without the hard top that tend to be cheaper (refills).
When I first saw this product I thought, "What in the world?" But if there is one item that has been a GAME. CHANGER. it is this one! Trust me, a bulb syringe cannot compare to this snot sucker! It is truly the best way to get snot, boogers, and any stuffiness out of your babies nose. It provides instant relief.
We keep all these items stocked in our bathroom!
Shop ALL My Baby Registry Essentials Here:
PIN the Baby Registry Essentials Post for Later!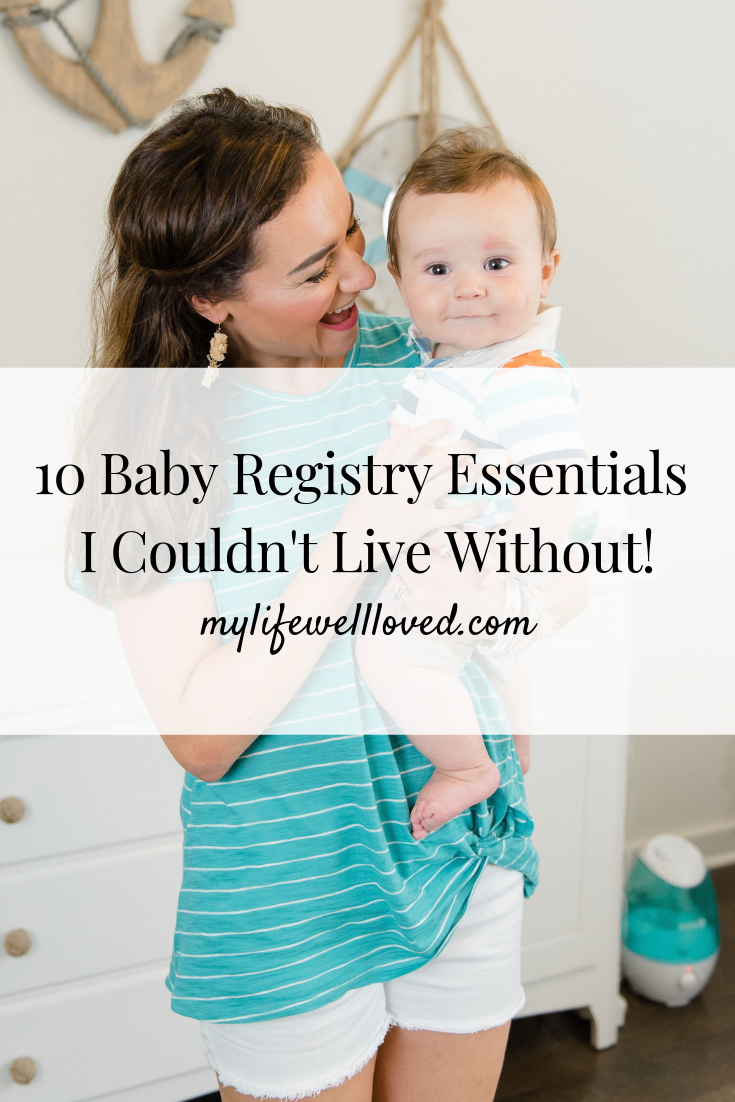 Heather Brown helps busy mamas of young littles who are caught in the hustle to find encouragement in their journey to true health, from the inside out, starting with the heart. Read her journey of learning to live a life well-loved
HERE!