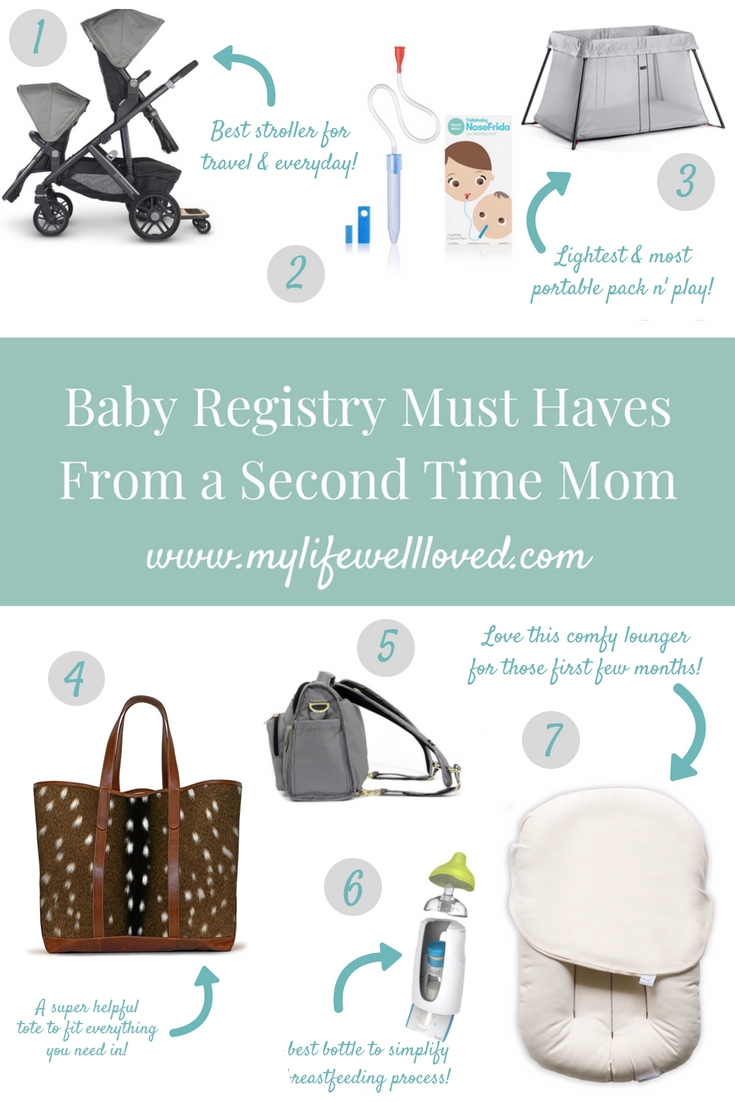 Shop the Ultimate Baby Registry for Second Baby Here: 1. Stroller // 2. Nose Frida // 3. Pack n' Play // 4. Barrington Gifts Tote // 5. Diaper Bag // 6. Bottles // 7. Snuggle Me Organic
Thank you to SnuggleMe Organics for partnering with me on this post!
It's finally here! My top must-have items for your baby registry for second baby! With the arrival of Finn a few weeks ago, I am even more excited to share this with you because we are already loving and using these items with him! I made it a priority with my first registry post when I had Leyton, to bring you the very best!
My goal has been the same when writing this post – I wanted to provide you with what I truly felt like were essentials for YOUR baby registry for second baby! Because we already had so much baby gear leftover from Leyton, we decided to ask for diapers and wipes only at our Baby Sprinkle. This was a great way to stock up on the necessities since we knew we didn't need as much as we did with our first.
I know it can be overwhelming when you begin creating your registry and shopping for a baby in general. There are SO many baby products on the market so I hope this serves you by helping to narrow down what you need! In case you missed it, be sure to see check out my recent post sharing YOUR top 3 baby registry recommendations for baby #2!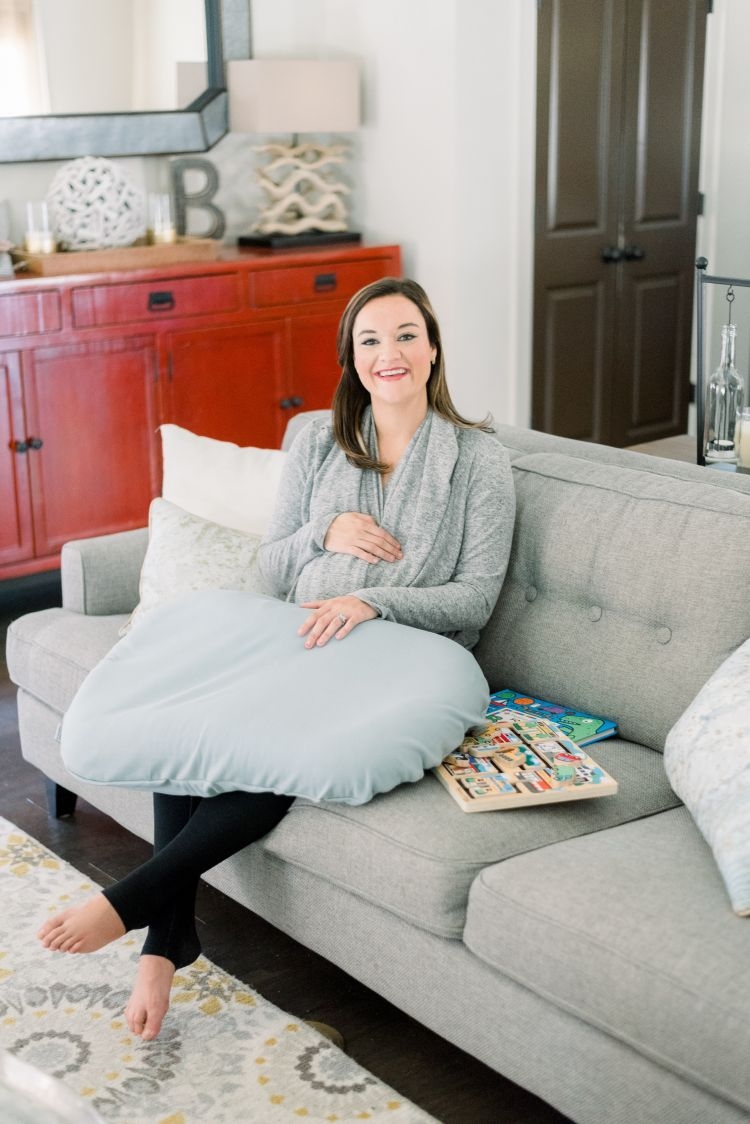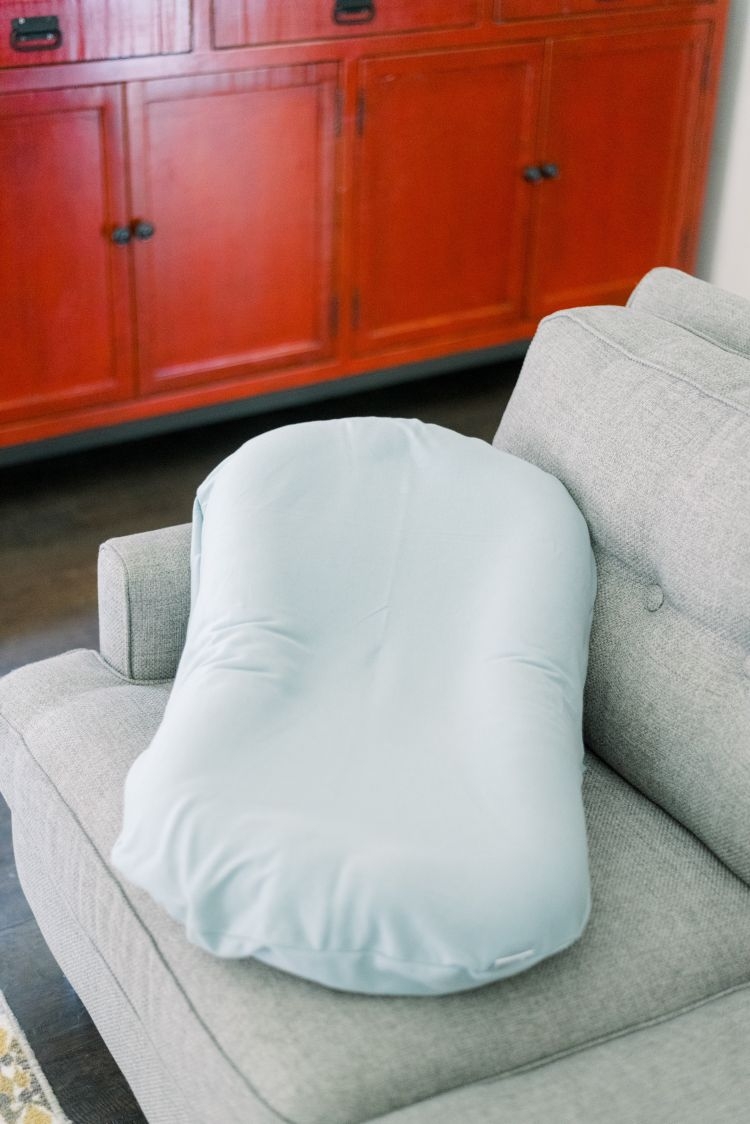 Wrap Sweater // Leggings // Snuggle Me
This time around, we tried out the Snuggle Me Organic with Finn and let me say – it has been a life saver! I love that we can take it to the couch, bed, a friend's house, etc. for him to sleep in! Many of you have asked about the comparison of the Snuggle Me to other baby loungers and one of the best benefits is the Snuggle Me "hugs" him better and mimics the feel of being held – hence the name SNUGGLE 😉 we have been using this daily and plan to continue for the next several months! You can read all about the Snuggle Me and it's benefits here!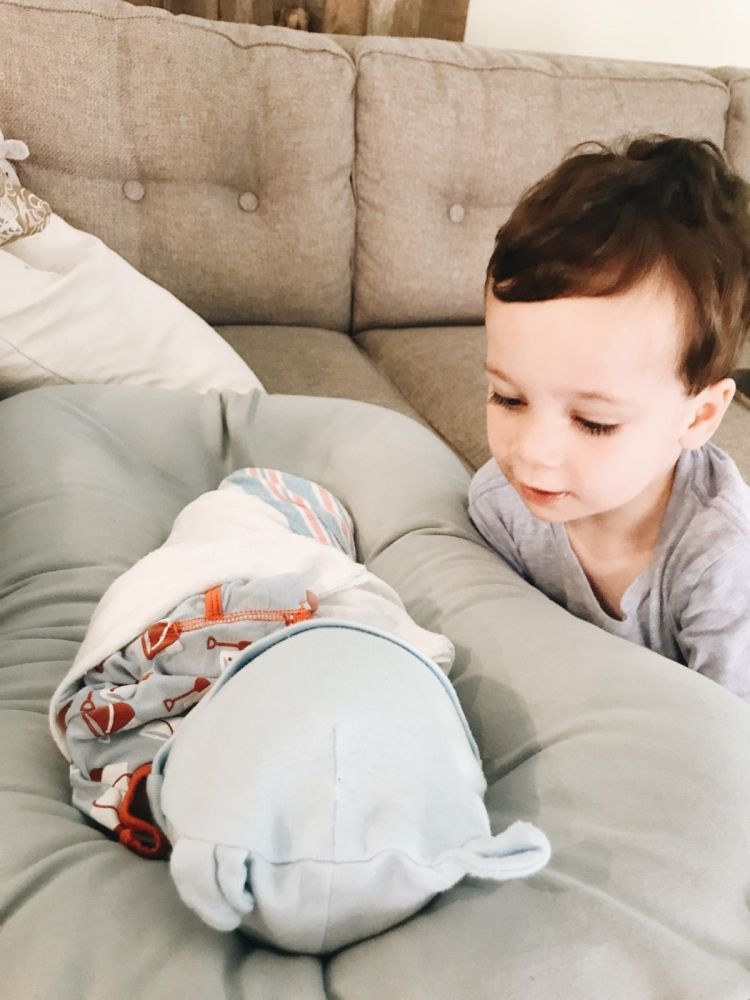 Snuggle Me // Finn's Outfit // Leyton's Shirt
The Ultimate Baby Registry For Second Baby: Feeding
Como Tomo Bottles: I don't think these bottles were around when Leyton was born but I sure wish they were! We heard about these and decided to check them out this time around because the bottles are designed to closely mimic breastfeeding. Because there are times when we do have to substitute a bottle for Finn early on, we want to be sure to eliminate as much nipple confusion as possible!
Haska Manual Breast Pump: I also didn't have this with Leyton but it is a must for nursing mamas! It is awesome because it catches on one side while you feed baby on the other breast.
Kiinde Twist Cooler Bag: This is great for working moms or any mom on the go as it keeps milk icy cold wherever you go. Love how every bag touches an ice pack!
Kiinde Natural Feeding Bottle: We haven't tried these yet but look forward to testing out the entire system!
Kiinde Breastmilk and Bottle Warmer: If you are in a pinch and need a bottle warmed, this will be so handy! We can't wait to try this out.
Kiinde Breastmilk Holder and Organizer: I love this because it helps you organize your freezer and efficiently store and protect your precious breastmilk by holding storage bags flat on easy-to-access shelves. I love that it stores bags flat so it freezes the milk faster as well as thaws and warms more quickly. It is top rack dishwasher safe, 100% recyclable, BPA free, phthalate free and PVC free. The safer the product, the better I feel about it!
The Ultimate Baby Registry For Second Baby: Sleep
Conair Sound Machine: Leyton has the Dohm sound machine and for the price of this one compared to that one, I'd choose this one instead! For only $20 and the multiple sound options and large volume range, it's hard to beat. We like the white noise option best.
Aden and Anais Swaddle Blankets: These have been a favorite of ours since Leyton was little. He still loves his "kits" and is learning we have to share with baby Finn 😉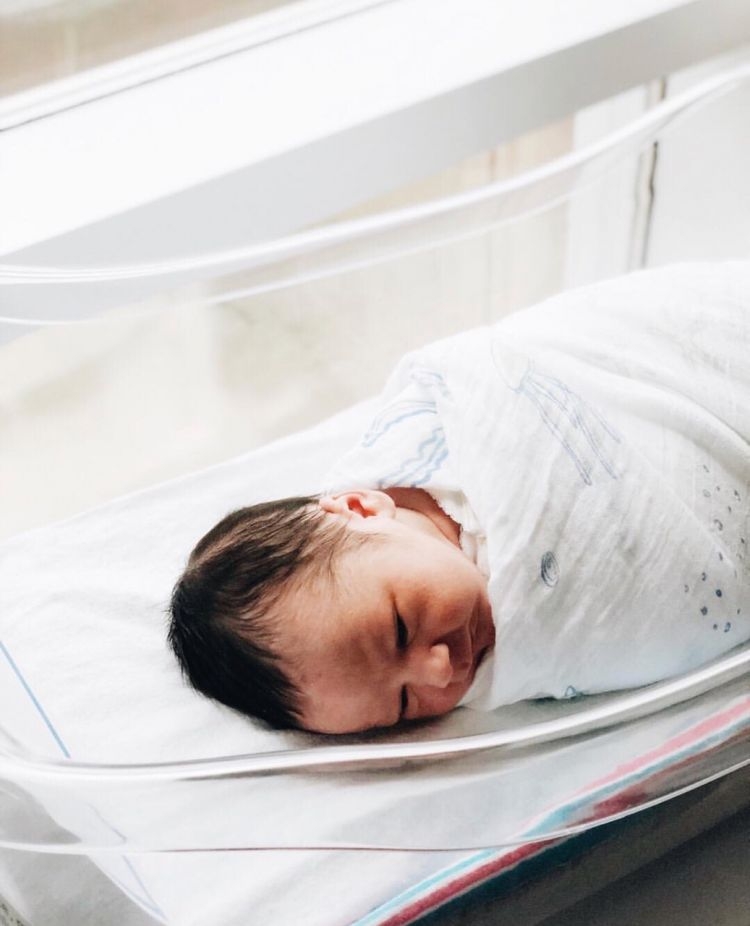 Newcastle Classics: I recently fell in love with this brand and their crib sheets and swaddles! They are so soft, breathable, and Finn seems to love being cuddled up in them! Use code HEATHER20 to get 20% off blankets, crib sheets, bibs, towels, washcloths, and stuffed animals at Newcastle Classics.
Dock A Tot: If you are planning on co-sleeping, Dock A Tot is the way to go as it is designed to safely allow co-sleeping with the mattress-like bottom and thicker sides. Also with padded bottom, you are able to set this anywhere for baby to lay including hard surfaces – kitchen counter, floor, etc.
Moms On Call Sleep Book: I mentioned this book on Instagram and y'all went crazy! We followed this plan when sleep training Leyton and it worked so well for us! We have already started reading again and beginning to implement with Finn.
Pack 'n Play: We love our pack 'n play! Compared to our other friend's pack 'n play, I feel like this one is hands down easier to set up, break down, transport, and travel with! We take ours with us when we are going to a dinner at friend/family's house, on vacation, etc.
HALO SleepSack and SwaddleMe Pod: Right now we are alternating between the HALO SleepSack and the SwaddleMe Pods, depending on what is clean and accessible when we are getting Finn ready for nap and bedtime.
Merlin Magic Sleep Suit: We have this but haven't tried it out yet! So many of you recommended this to me! We are planning to test it out once Finn is a little older.
The Ultimate Baby Registry For Second Baby: Gear
UPPAbaby Double Stroller: Hands down BEST everyday stroller for 1 or multiples! We used this with Leyton as our go-to travel stroller. The storage space underneath the seats is unreal and you can easily fit a diaper bag + purse + other gear. Anytime we took this stroller to the airport, we would get stopped by other parents asking what kind of stroller we had and where to find it. There are tons of ways to configure this to fit 2 toddler seats, a toddler seat and bassinet, a toddler skateboard like option + car seat…the options are endless!
BOB Double Stroller: If you plan on walking a lot, jogging, or running, this stroller is also a MUST! I used the single BOB with Leyton up until the day Finn was born and cannot wait for my double to arrive so I can take both Leyton and Finn out for walks! We use this daily and couldn't live without it!
Backpack Diaper Bag: When I asked my mama friends what type of diaper bag I needed as a mom of 2, the common answer I heard was a backpack! We are only 3 weeks in but I agree – having my hands free to hold Finn and still be able to grab Leyton's hand or help him with something when needed is key! We have used this a handful of times and already love it!
Barrington Gifts Diaper Bag: This is definitely a splurge but such a gorgeous diaper bag! If you are a working mom who will be going to and from the office carrying your breast pump, computer, baby stuff, etc. this is the bag for you! If definitely doesn't look like a diaper bag on the outside with the beautiful print and leather accents but the space inside is unreal! I am so excited to carry this with me when we go to weddings, church, or to and from meetings. This would be a great "splurge" item to put on your registry – the perfect gift for a new mom or mom of multiples!
Babybjourn Bouncer: We actually don't have this but would recommend this bouncer for "awake time" for baby! If you are following the Moms On Call sleep training guide (as mentioned above), she recommends having something for baby to do during the time baby is supposed to be awake. She suggests a bouncer like this one. I love the sleek and clean design – perfect to leave out in the living room without being an eyesore!
Fisher-Price Swing: Old faithful. Leyton loved it and now Finn loves it!
Maxi Cosi Dana Double Stroller: I know the UPPAbaby is on the higher end of the price range so I wanted to include a more affordable option for an everyday stroller! We are big fans of Maxi Cosi and have loved their carseat with Leyton! We are excited to test out the double stroller when Finn is 6 months+.
The Ultimate Baby Registry For Second Baby: First Aid & Diapers
Diaper Genie: I feel as though you need a new and fresh diaper genie with each kid! Starting with a clean/non-stinky infested genie just sounds like a good idea HA!
Parasol Diapers: I am currently obsessed with this diaper brand! They have a subscription service which is amazing for those of us who need diapers to magically arrive instead of having to remember to order them. The packaging and branding is UNREAL. I know that is a small detail but I have all the heart eyes for the cute diaper prints and even the inside of the box. You can subscribe via Amazon's subscribe and save or through Parasol's website directly! A subscription of diapers would make the perfect gift for a mom!
Nose Frida and Saline Drops: Definitely a must for EACH kid! These are life savers for those stuffy little noses.
Shop the Ultimate Baby Registry for Second Baby Post:
Pin the Ultimate Baby Registry for Second Baby Post for Later!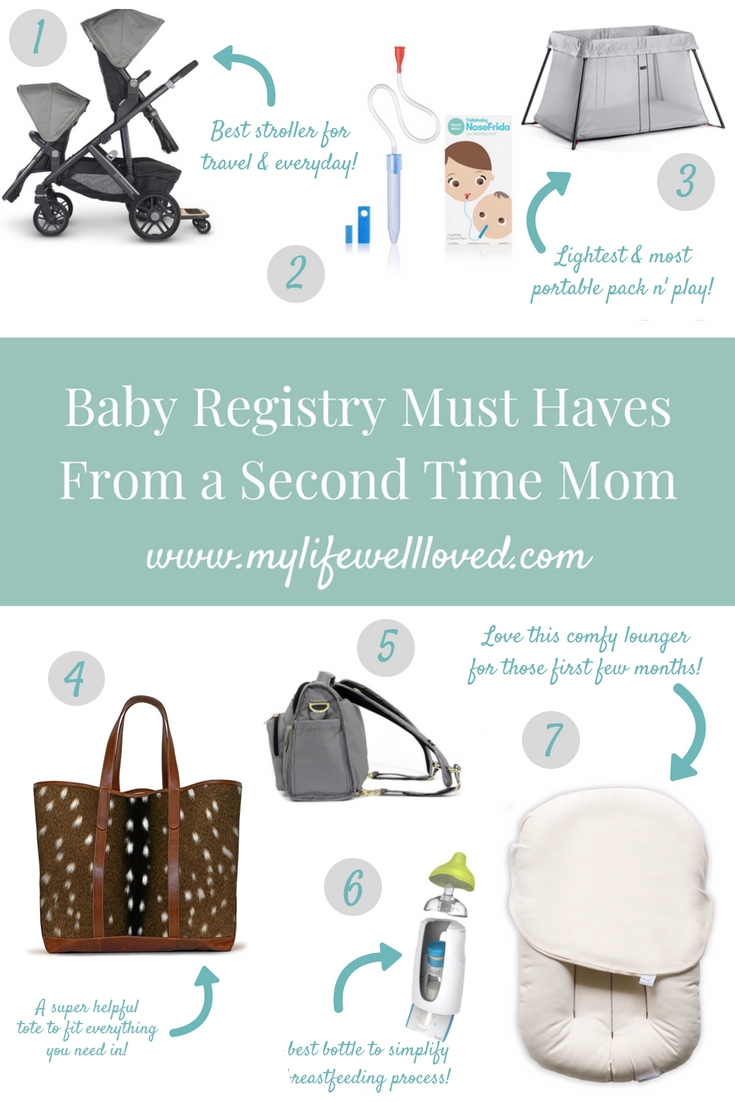 Shop the Ultimate Baby Registry for Second Baby Here: 1. Stroller // 2. Nose Frida // 3. Pack n' Play // 4. Barrington Gifts Tote // 5. Diaper Bag // 6. Bottles // 7. Snuggle Me Organic
Heather Brown helps busy mamas of young littles who are caught in the hustle to find encouragement in their journey to true health, from the inside out, starting with the heart. Read her journey of learning to live a life well-loved
HERE!