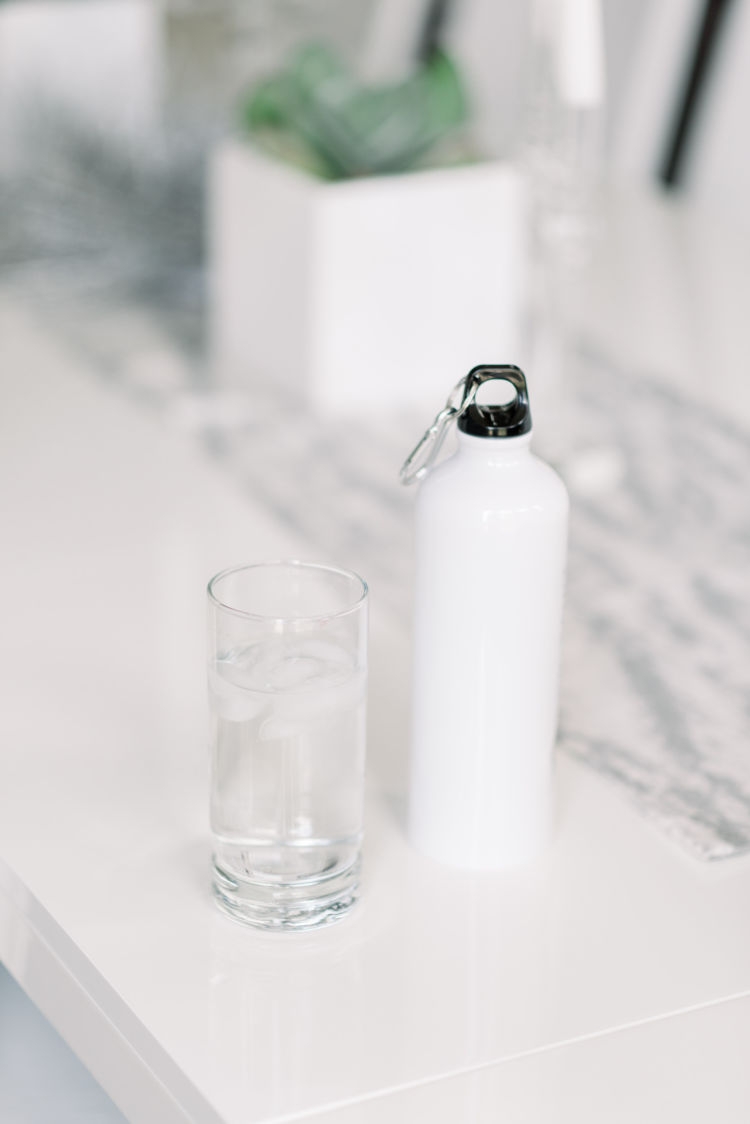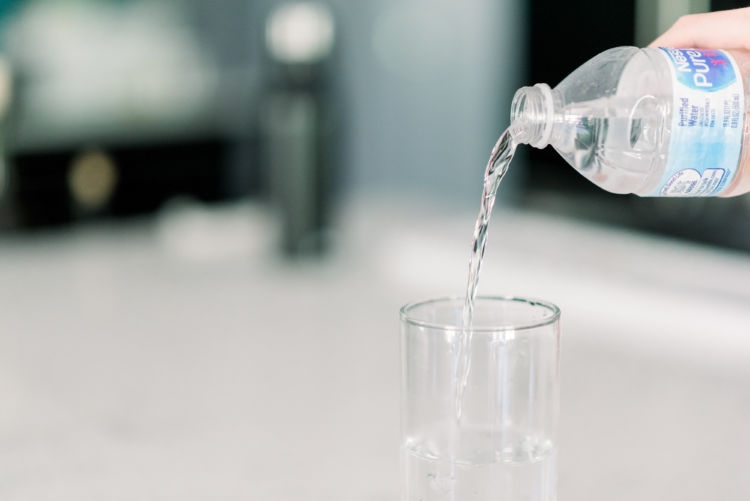 It's time for our new monthly health challenge! This month we are focusing on WATER. That's right, it's all about hydrating our bodies in the heat of the summer, during workouts, and especially during pregnancy. If you've been around here for very long, you know I have been doing monthly challenges since last fall with my blogging friend, Jessica, at Happily Hughes! If you haven't joined our health and wellness FB group or the Life Well Loved Facebook group, we would love to have you join us to track progress, ask questions, and just encourage one another! And if you're needing some extra inspiration and help when it comes to meal planning, my Meal Planning For The Busy Mom eBook is full of my top tips, beautiful printables, and so many life hacks that will completely transform your meal planning game.
This month my friend Molly from Stilettos and Diapers is joining us and you may remember her from our Boy Mom Style and FB Lives we've done together in the past! 🙂
It's a rule of thumb to drink half your body weight in fluid ounces every day. While that is a good baseline, that isn't all your body needs! The more time you are spending outside or laying by the pool, the more water you need to consume! Also, fellow coffee drinkers: coffee is a dehydrator – which means the more coffee you drink, the more water you need to drink.
This week's water challenge is pretty simple. We are going to drink at least 8 glasses of water each day. Who is joining us?!
Week 1 of our 30 Day Drinking Water Challenge:
Day 1: Drink 8 glasses+ of water
Day 2: Drink 8 glasses+ of water
Day 3: Drink 8 glasses+ of water
Day 4: Drink 8 glasses+ of water
Day 5: Drink 8 glasses+ of water
Day 6: Drink 8 glasses+ of water
Day 7: Drink 8 glasses+ of water
We have created a FREE PRINTABLE for you to use as a way to track your progress while you are at your desk or stick it on your fridge to cross off each time you refill your glass! Some of you may want to write 1-8 in the glass each day or just fill it in all the way or mark X over it when you are done.
If you are needing a new, cute water bottle as inspiration to kick-off the water challenge, I have linked all my current favorite bottles and tumblers below but THE BIGGEST game changer in my water intake has been these reusable straws! It's amazing how much more water you can drink in such a short time frame when using a straw!

Shop this Water Challenge Post:

PIN this Drinking Water Challenge for Later!