This post on the Drinking Water Challenge was originally published in June 2021 and updated in November 2022.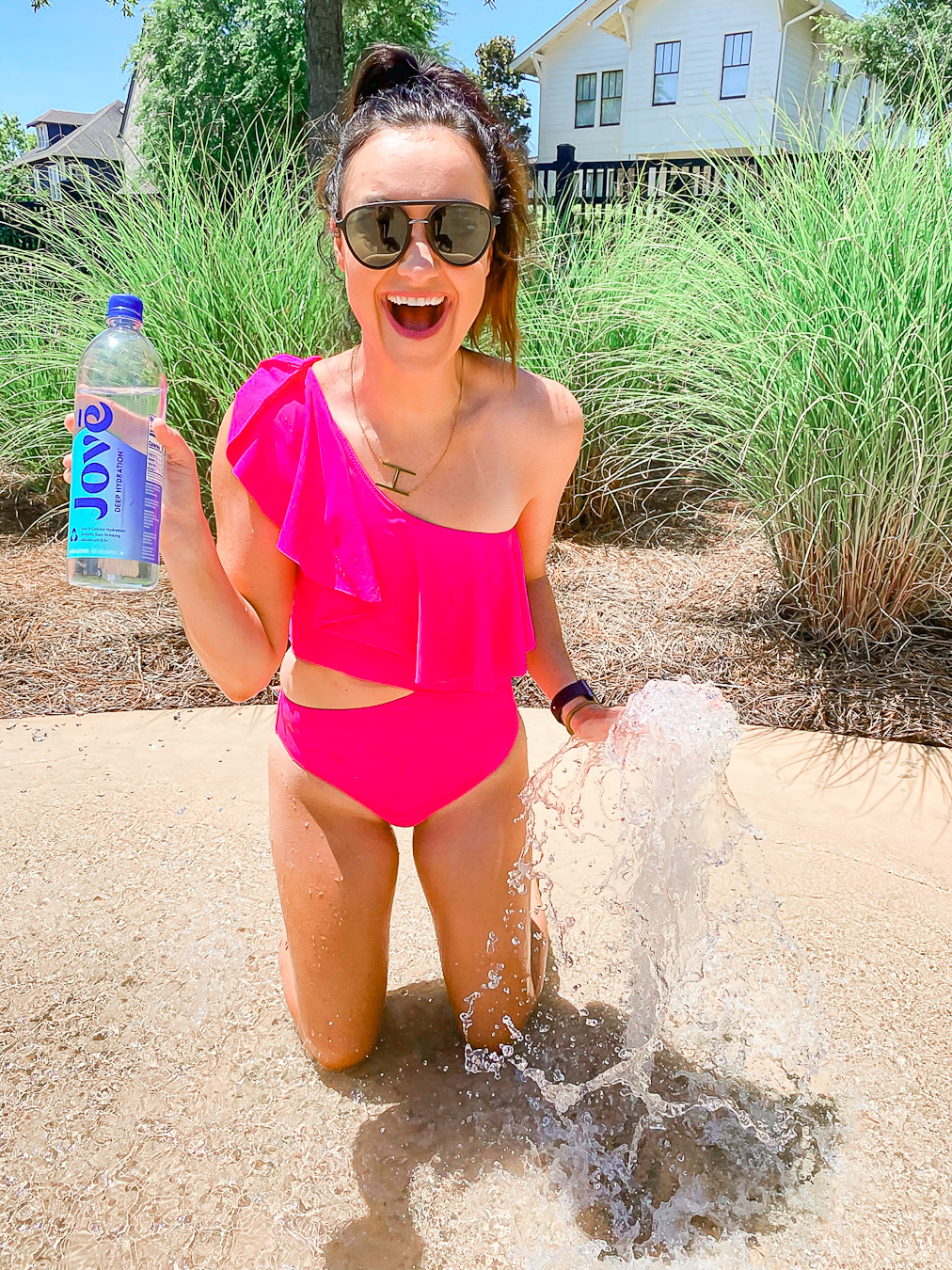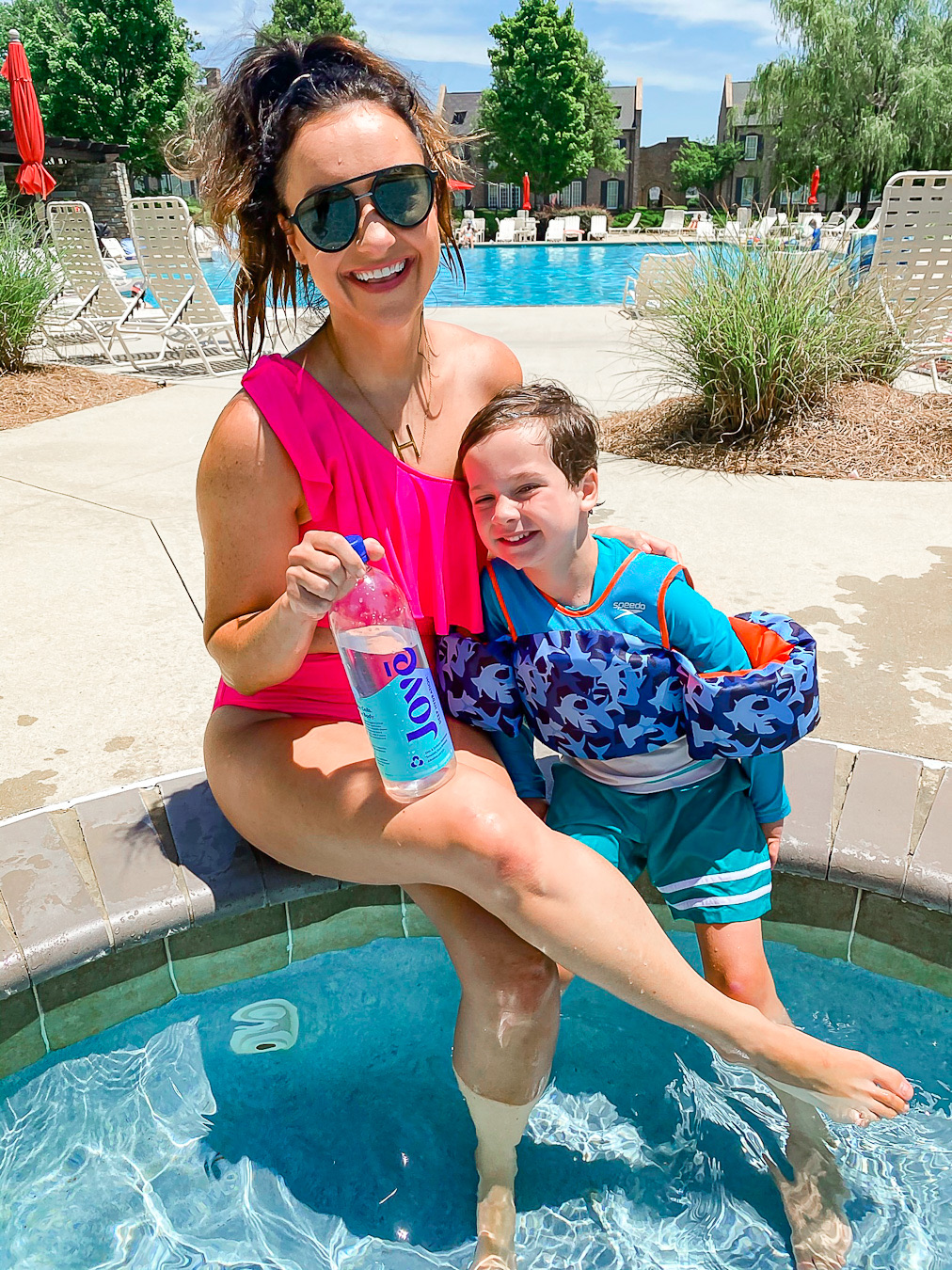 Shop my Amazon swimsuit from the drinking water challenge post here!
Shop The Drinking Water Challenge Photos HERE:

National Hydration Day is June 23rd! How has your water intake been lately? It is SO important to keep our bodies hydrated during the summer, especially during workouts and pregnancy. Did you know… up to 75% of Americans are chronically dehydrated! 🤯 Feeling irritable, sluggish, having poor sleep and dry skin can all be associated with dehydration. As we age, the level of hydration in our body can decline, which means we need to UP our water intake BIG TIME!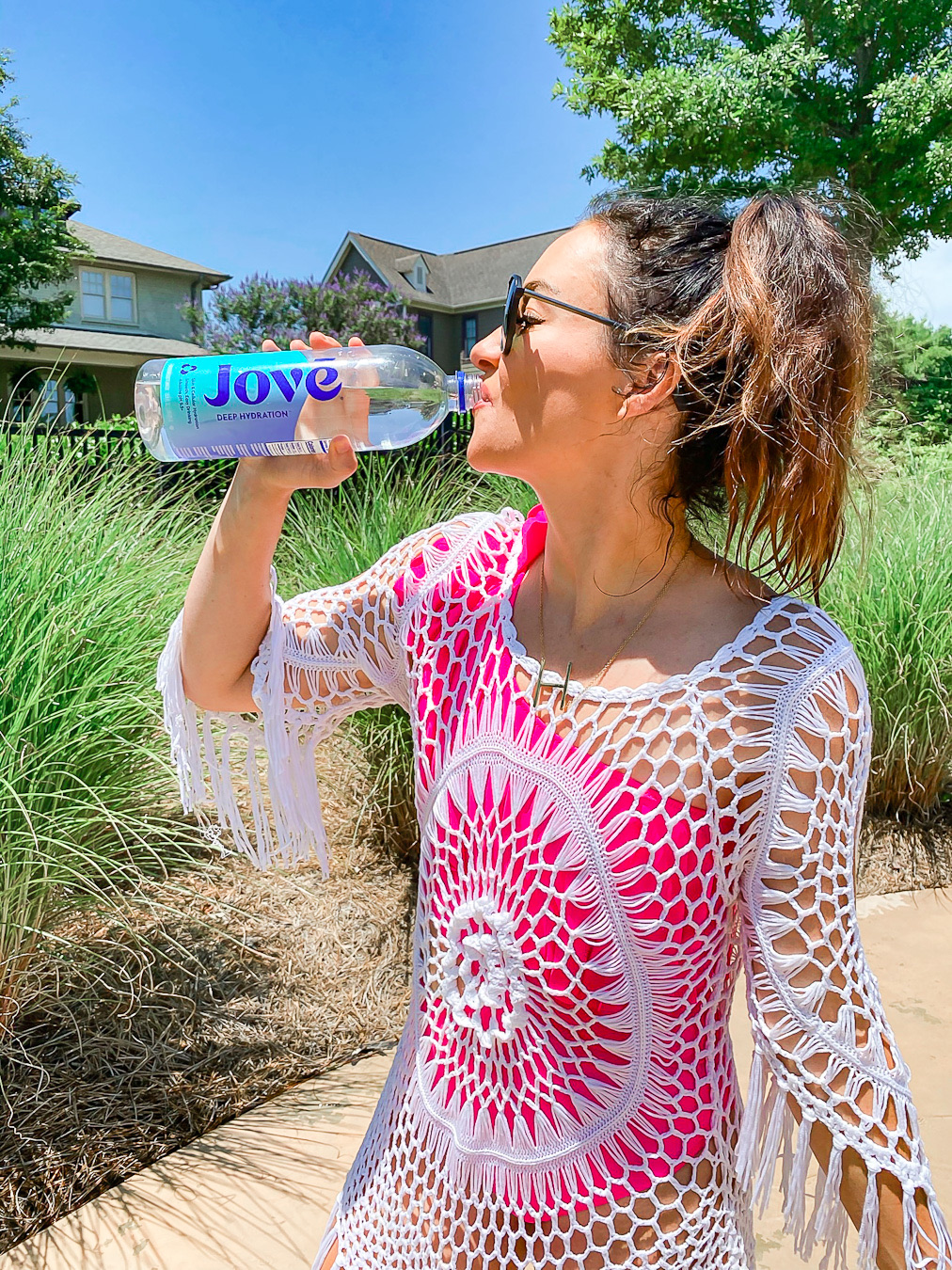 I have fallen in love with the benefits of drinking alkaline water after hearing my friend's oncologist recommend that she drink it. When we drink truly hydrating water, like alkaline water, we benefit at the cellular level. I got REALLY nerdy on my trip to Martha's Vineyard with my friend Susan and watched the water episode of Down to Earth on Netflix. It was MIND BLOWING…and I consider myself pretty up on my water intake knowledge. If you can watch it, it's FASCINATING!
6 Week Summer Detox:
You've heard me mention FASTer Way To Fat Loss before, and you may have seen on Instagram recently that I am doing a 6 week detox! Even if you are not participating in FWTFL, you can still do the 6 week challenge. All I'm doing is:
Are you ready for a CHALLENGE?! I have a FREE printable for a water challenge that is pretty simple. All you have to do is drink at least 8 glasses of water each day. Who is joining me?!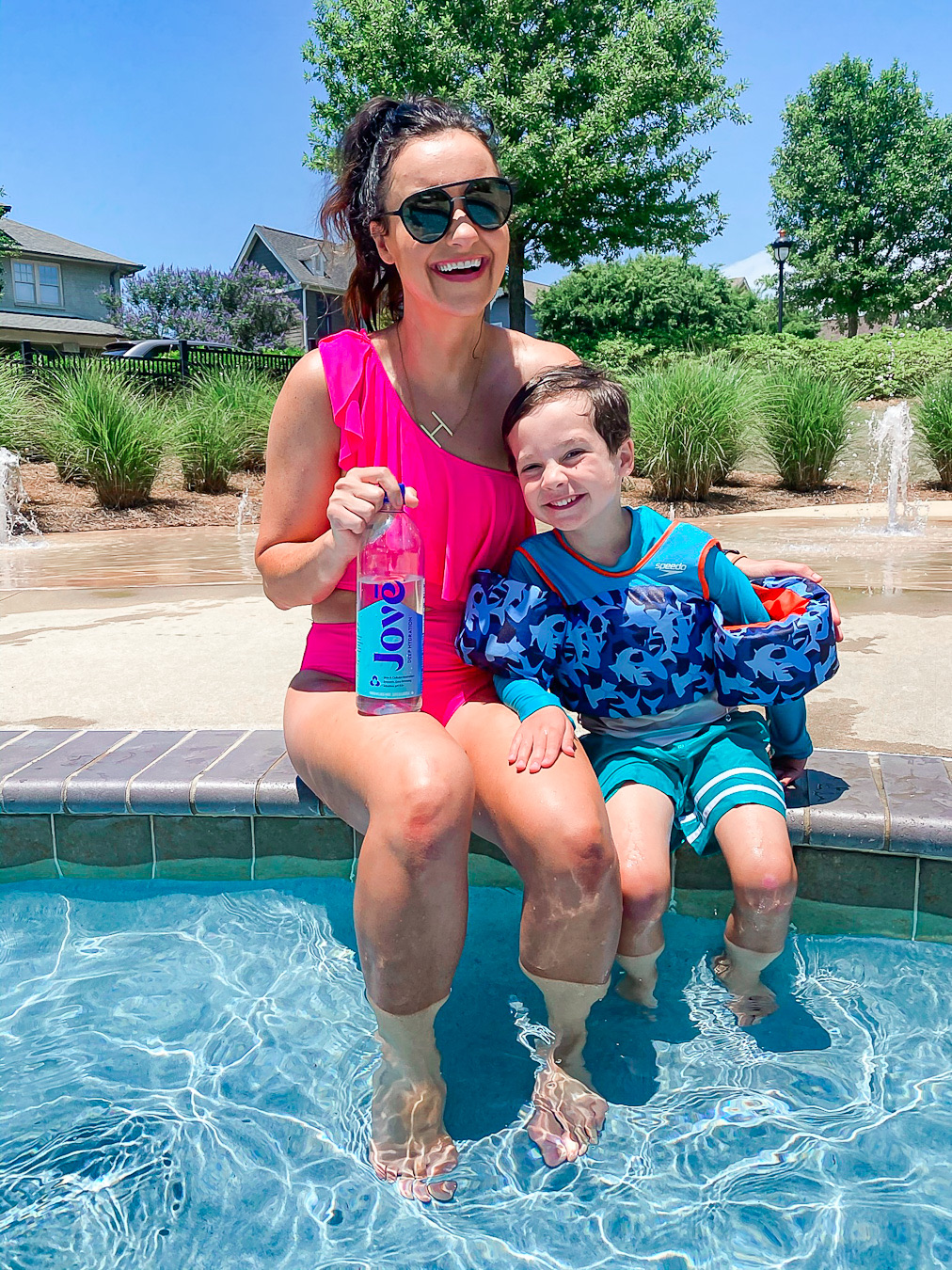 Jovē water is what I've been reaching for recently because I love the large on-the-go bottle to help me hit my water goals. It is clinically proven to provide DEEP hydration for cellular health through its Advanced Cellular Hydration Technology! Cellular hydration supports our mitochondria (the power plant of our cells), cellular metabolism and the release of cellular waste. Drinking Jovē water leads to happy cells, and happy cells lead to a happy body. Jovē is available on Amazon in a 12-pack and just launched at all Publix locations in one-liter bottles!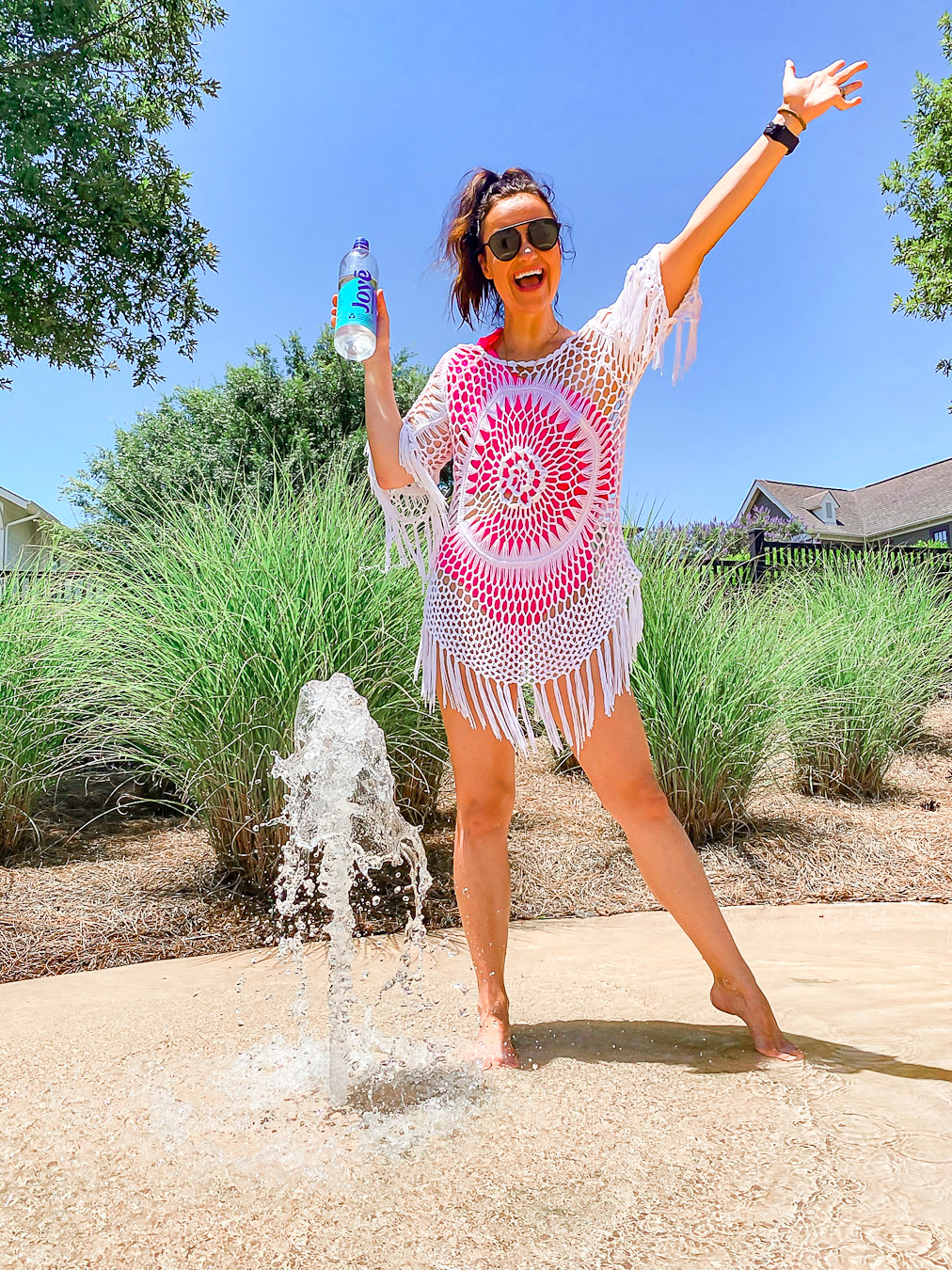 It's a rule of thumb to drink half your body weight in fluid ounces every day. While that is a good baseline, that isn't all your body needs! The more time you are spending outside or lying by the pool, the more water you need to consume! Also, fellow coffee drinkers: coffee is a dehydrator. This means the more coffee you drink, the more water you need to drink.
A Fun + FREE Water Tracker Printable
To make this fun and to encourage you, I've created a FREE PRINTABLE for you to use as a way to track your water intake and your progress. Keep this tracker at your desk or stick it on your fridge to cross off each time you refill your glass! Some of you might want to write 1-8 in the glass each day or just fill it in all the way or mark X over it when you are done. CLICK HERE TO DOWNLOAD THE FREE WATER TRACKER!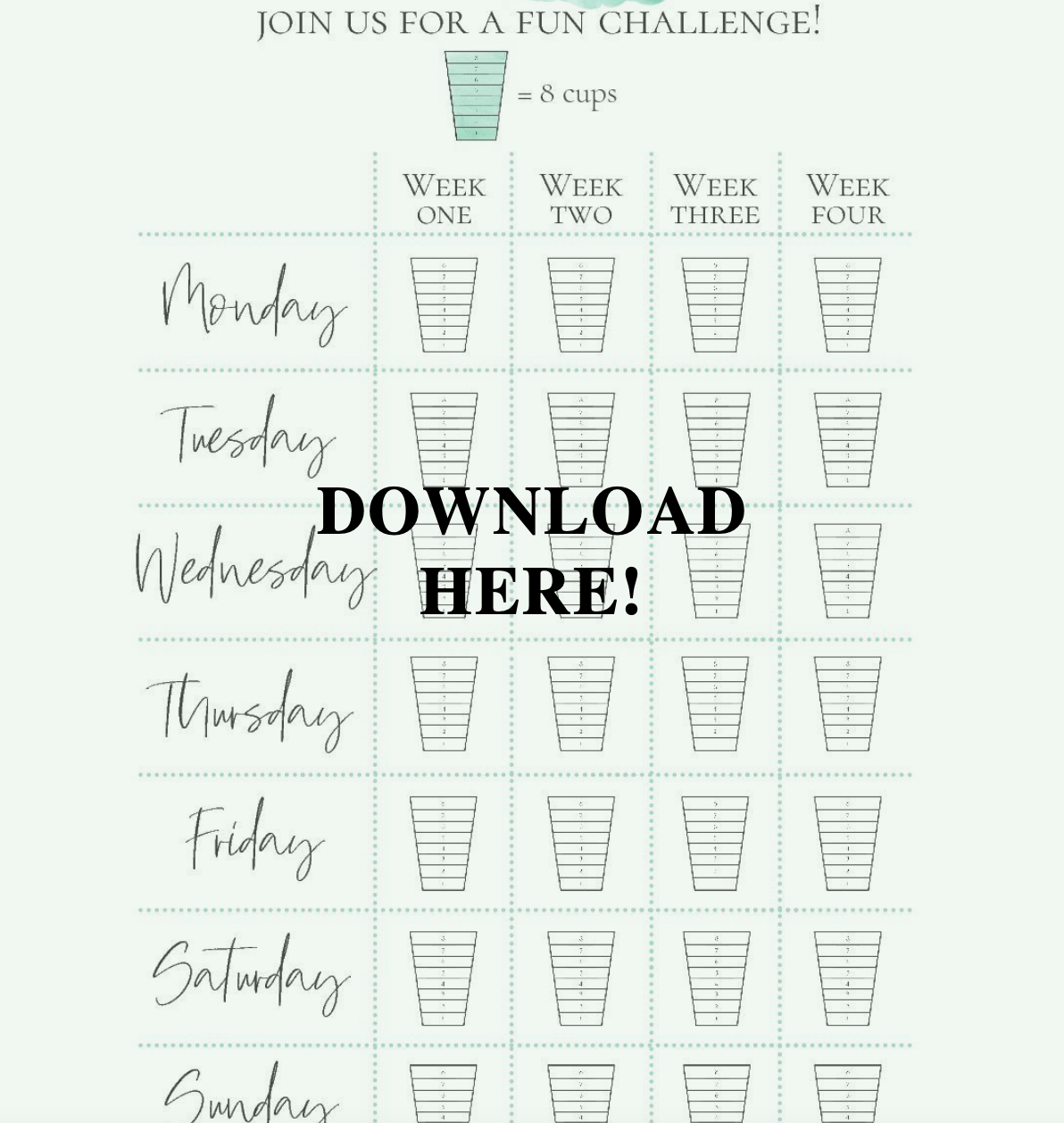 One of THE BIGGEST game changers in my water intake has been these reusable straws! It's amazing how much more water you can drink in such a short time frame when using a straw! Many times when I have a lot left to drink at the end of the night, I'll grab a straw and throw it in my water to help me get through it quickly! Comment below and let me know if you're joining me and please tag me on IG stories when you're getting in your water so I can share it as a reminder to everyone else to keep up their water supply!

Thank you to Jovē for sponsoring this post.
Check Out More Hydration Posts HERE:
Shop The Water Challenge Post HERE:

PIN The My Drinking Water Challenge Post For Later!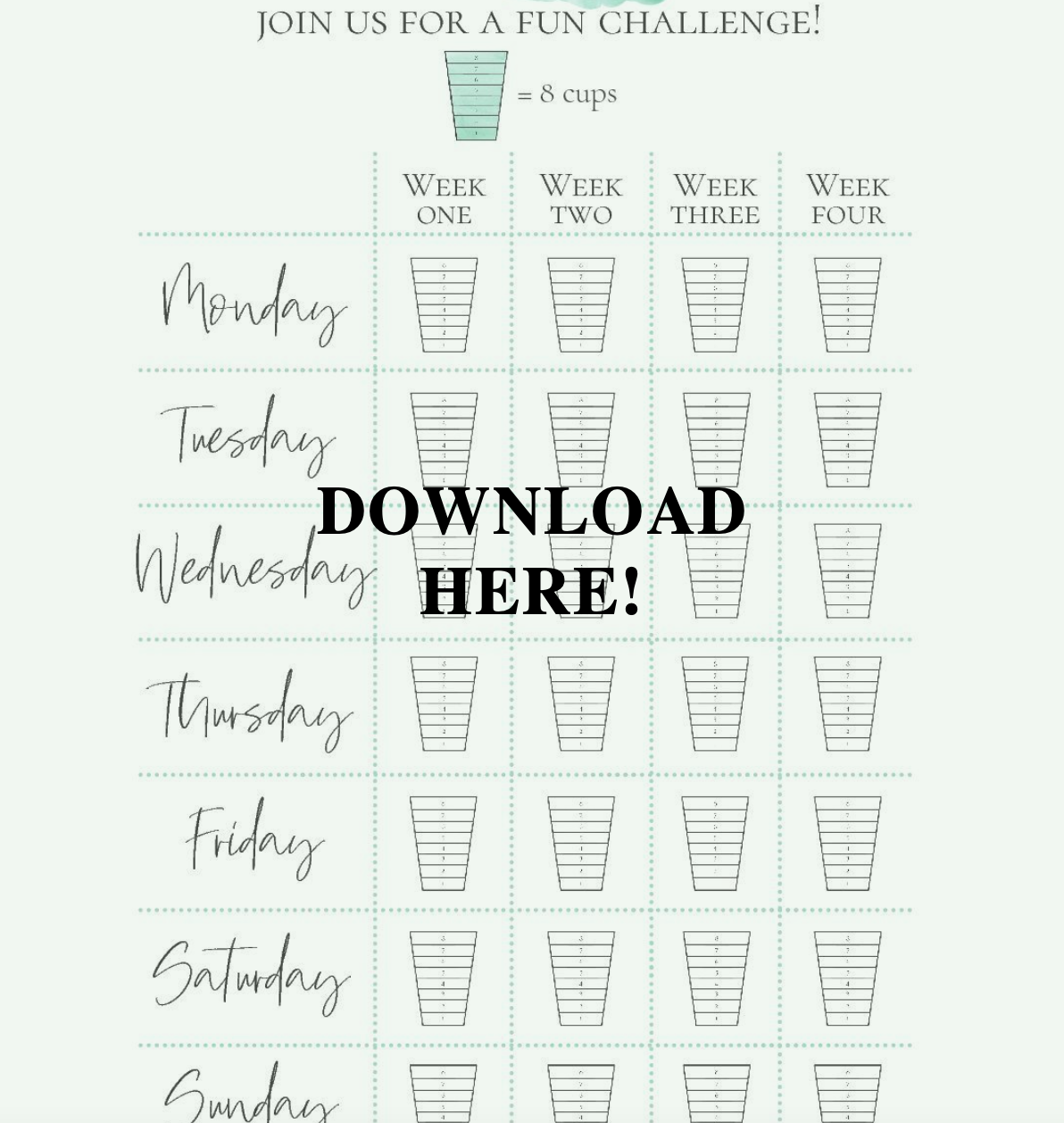 Heather Brown helps busy mamas of young littles who are caught in the hustle to find encouragement in their journey to true health, from the inside out, starting with the heart. Read her journey of learning to live a life well-loved
HERE!