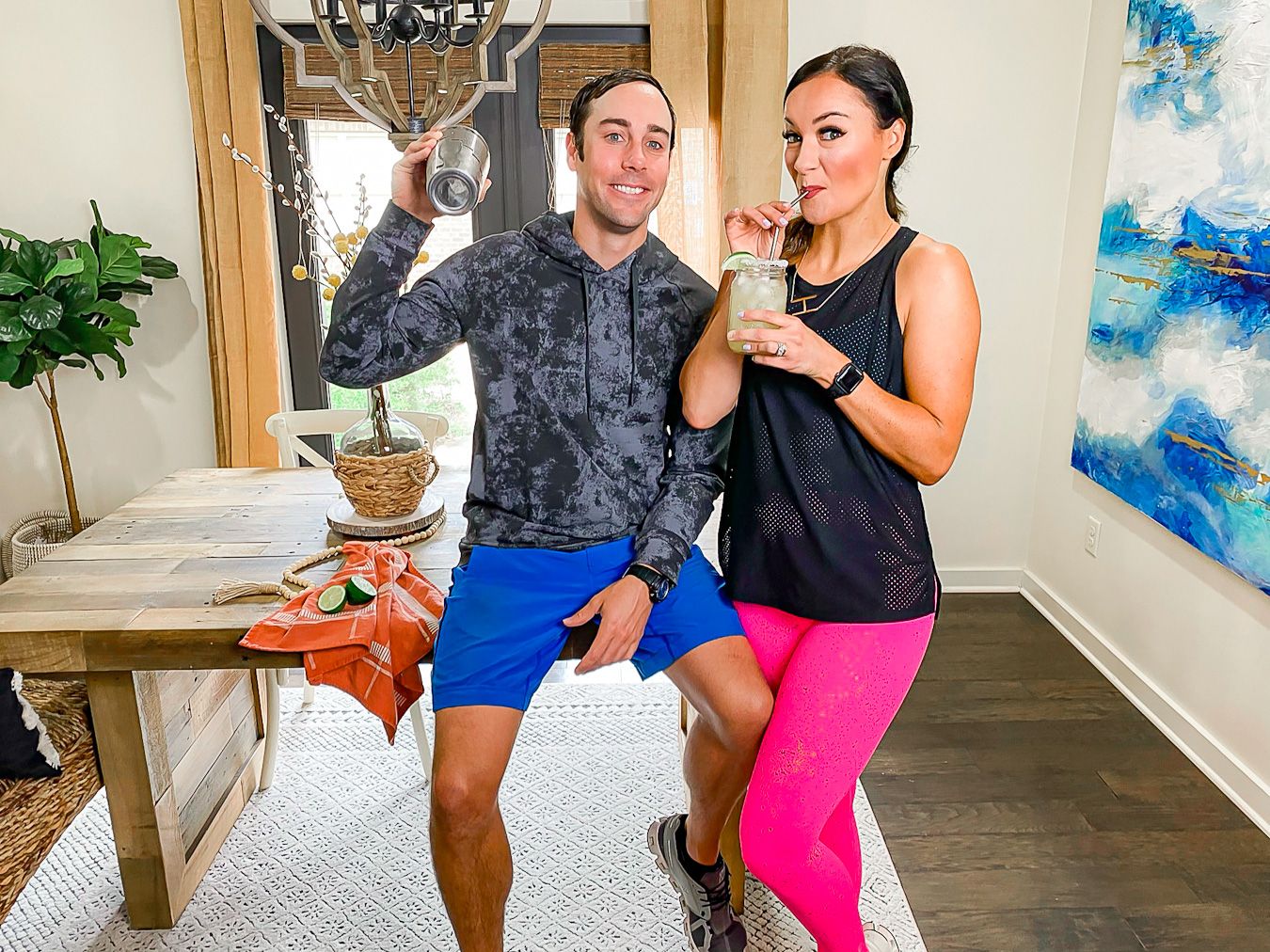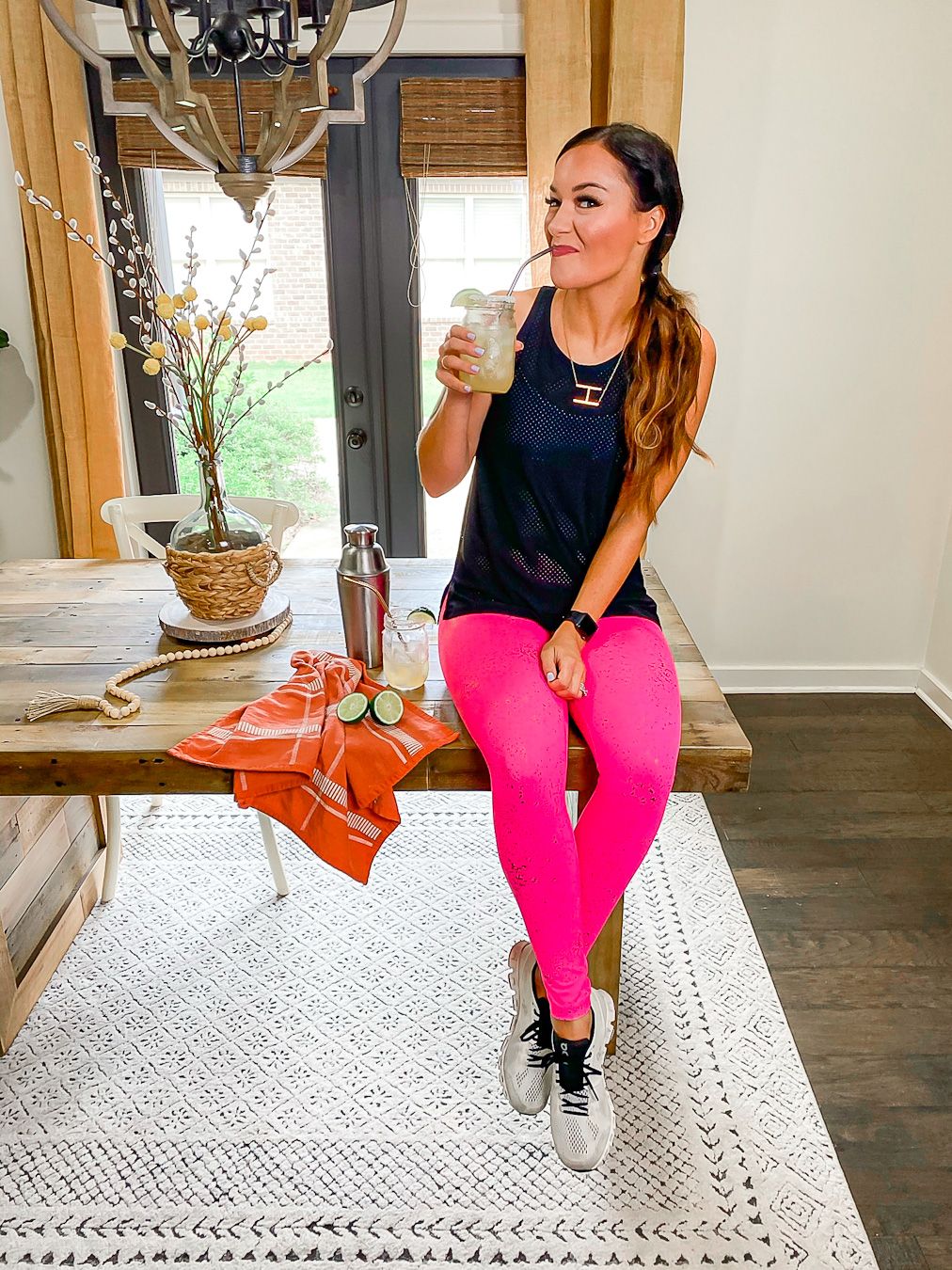 SHOP The Summer Margarita Recipe Post Here:

Happy Birthday, Eric!!!
Eric is the master of mixed drinks in our house so in honor of his birthday, I'm sharing an easy margarita recipe for a date night in! I am SUPER picky about a FRESH marg without having lots of additives, bright weird colors, or too many sugars. If you are a little extra about your cocktails too, you'll probably love this one. 😉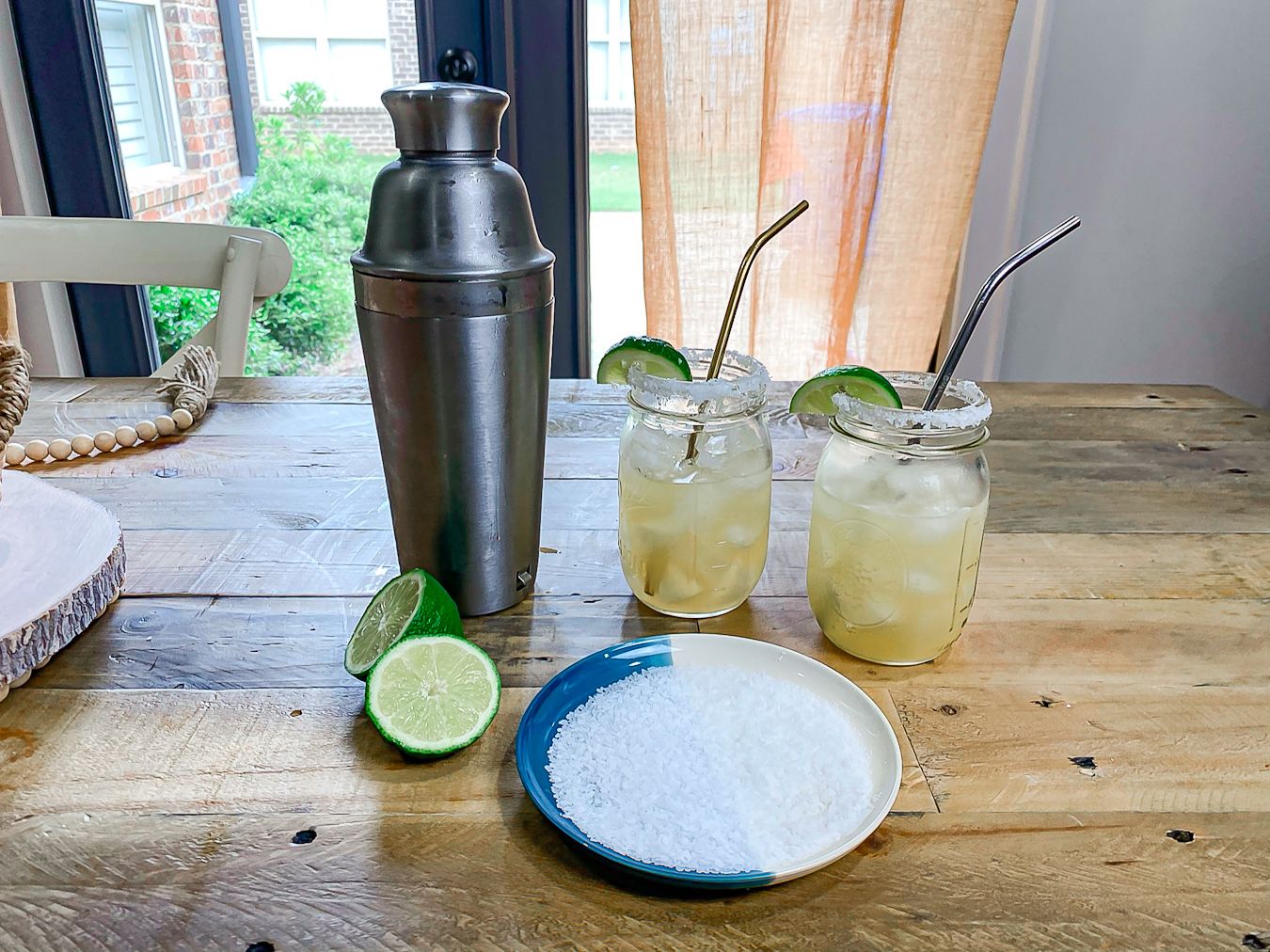 In honor of Eric's 36th birthday I thought I would share 36 things I love about him! To start out this list I feel that I have to kick it off with a BANG giving an ode to his bar skills! He makes such delicious cocktails at home that now half the time I go out to restaurants and order a drink, I'm disappointed because he makes them so fresh, icy and shaken…the key to any good cocktail I've learned.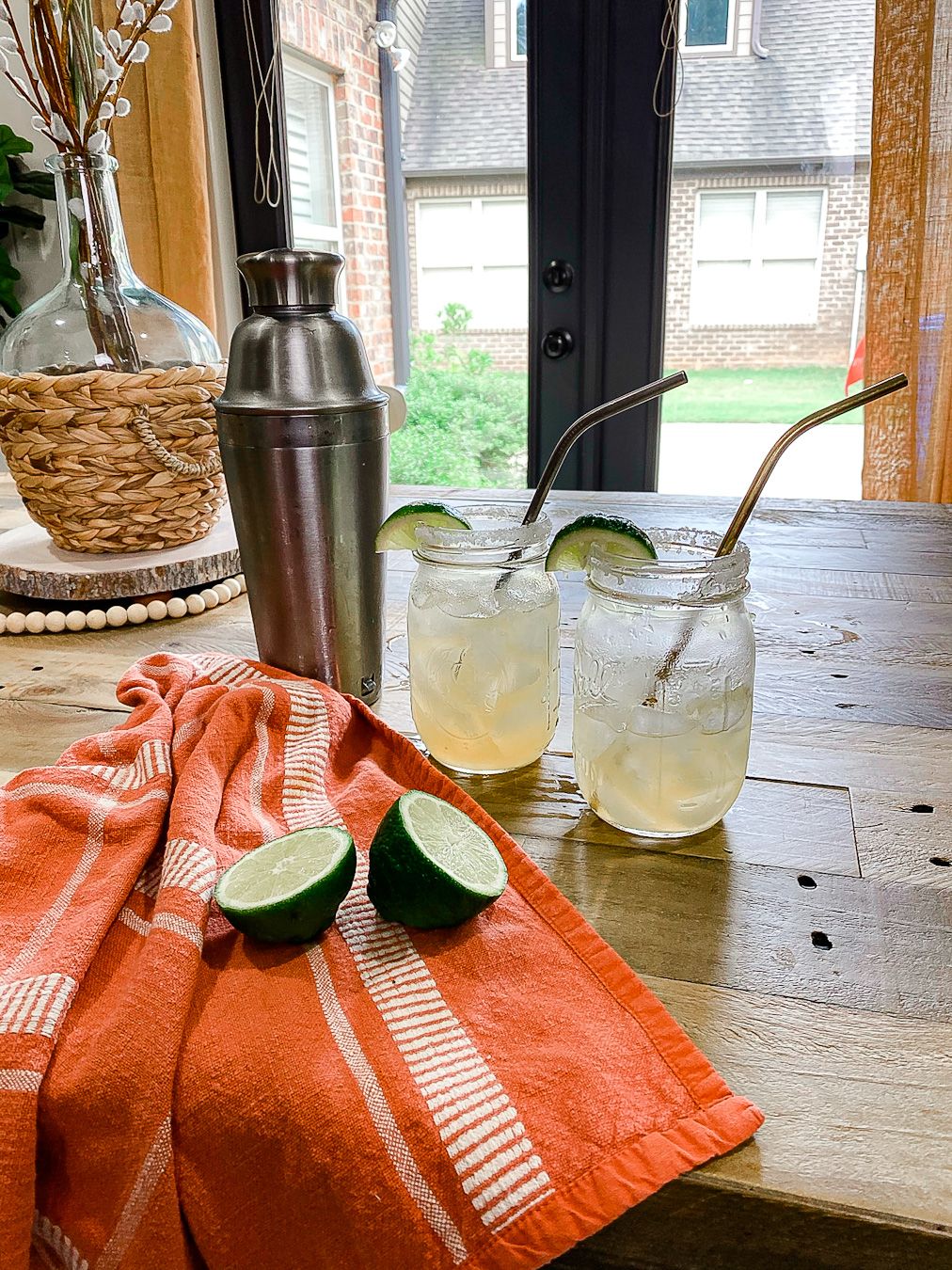 36 Reasons I love Eric:
#1 His killer bartender skills
#2 Enjoys watching hockey
#3 Makes me laugh
#4 He supports my dreams and entrepreneurial crazy & all the behind the scenes that MLWL entails.
#5 No dad bod here, he looks good and works hard for it!
#6 Great dad who loves to pour into them at the pool, neighborhood games, and lighting off fireworks
#7 Loves his family even when it's hard and supports them well, near and far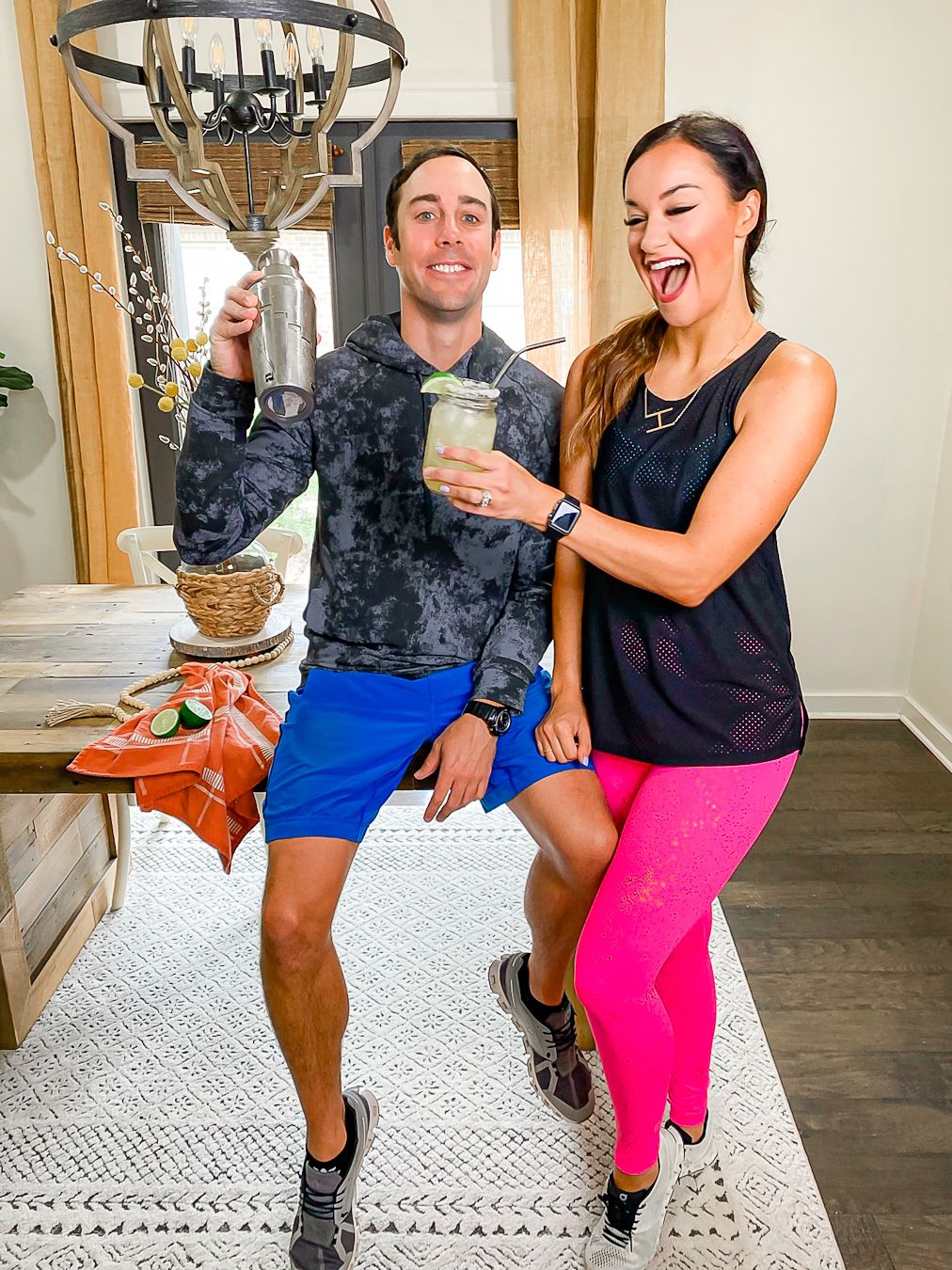 #8 Looks for the good but has a keen eye to calculate risks and try to plan for them
#9 Great cook
#10 Willing to clean/ help around the house
#11 Makes me want to be a better person
#12 Enjoys living an active lifestyle with me
#13 Loves to travel
#14 Trustworthy and loyal
#15 Knows how to bring the truth in love (Time, manner, place, right babe?!)
#16 Respects his parents & wants to honor them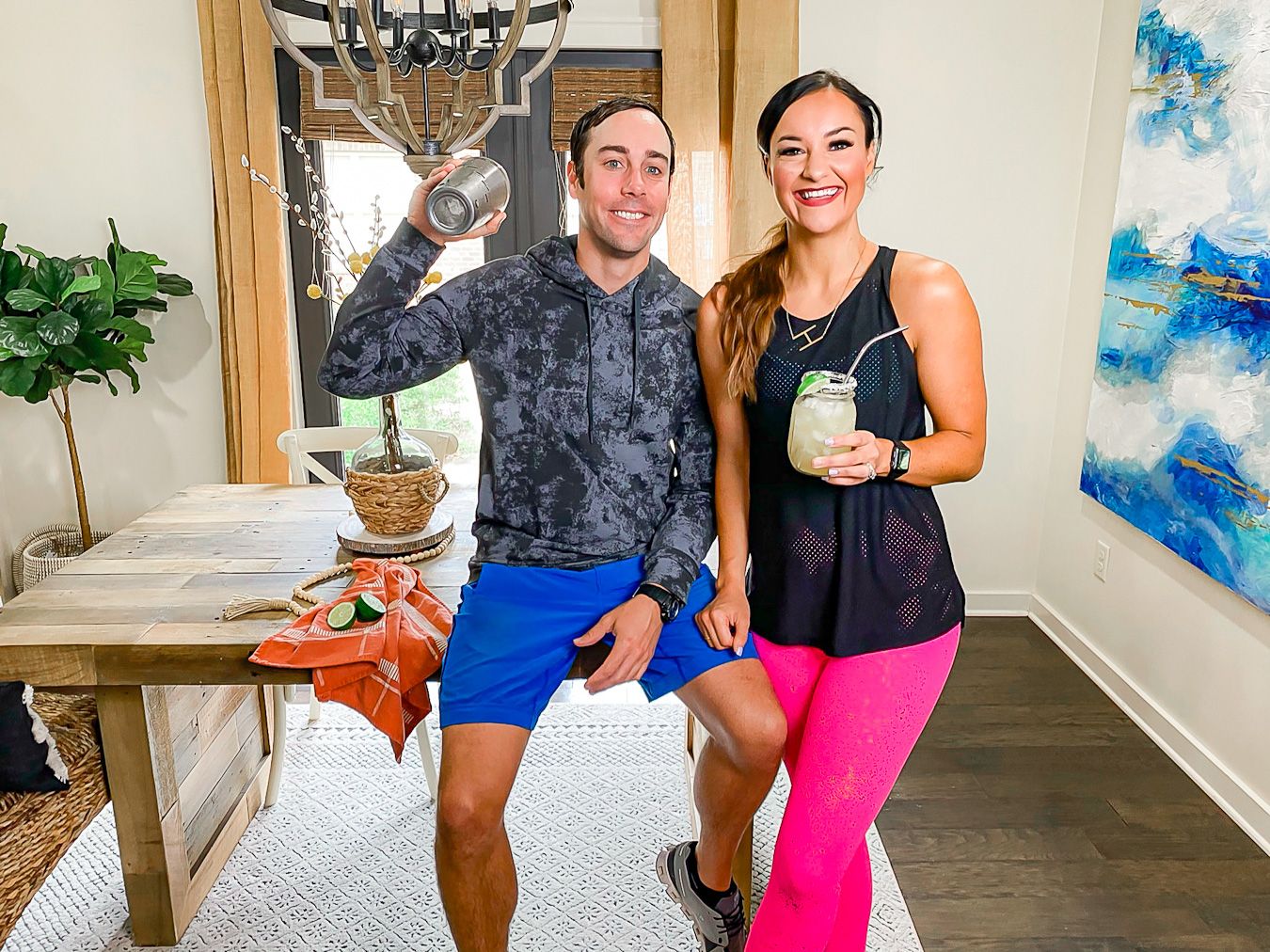 #17 Willing to fight for, research and understand what's going on and dissect all angles
#18 Comes up with the best questions/ is intentional
#19 Prioritizes date night and our relationship
#20 Honors the Lord
#21 Appreciates justice and what's fair but understands life isn't always fair on this side of Heaven
#22 Leads with integrity
#23 Cares for others intentionally whether in his nurse practitioner role or friends who need help
#24 Holds a close inner circle and has taught me how to minimize excess in my life (still a work in progress)
#25 Loves good music
#26 Isn't afraid to cut up and have a good time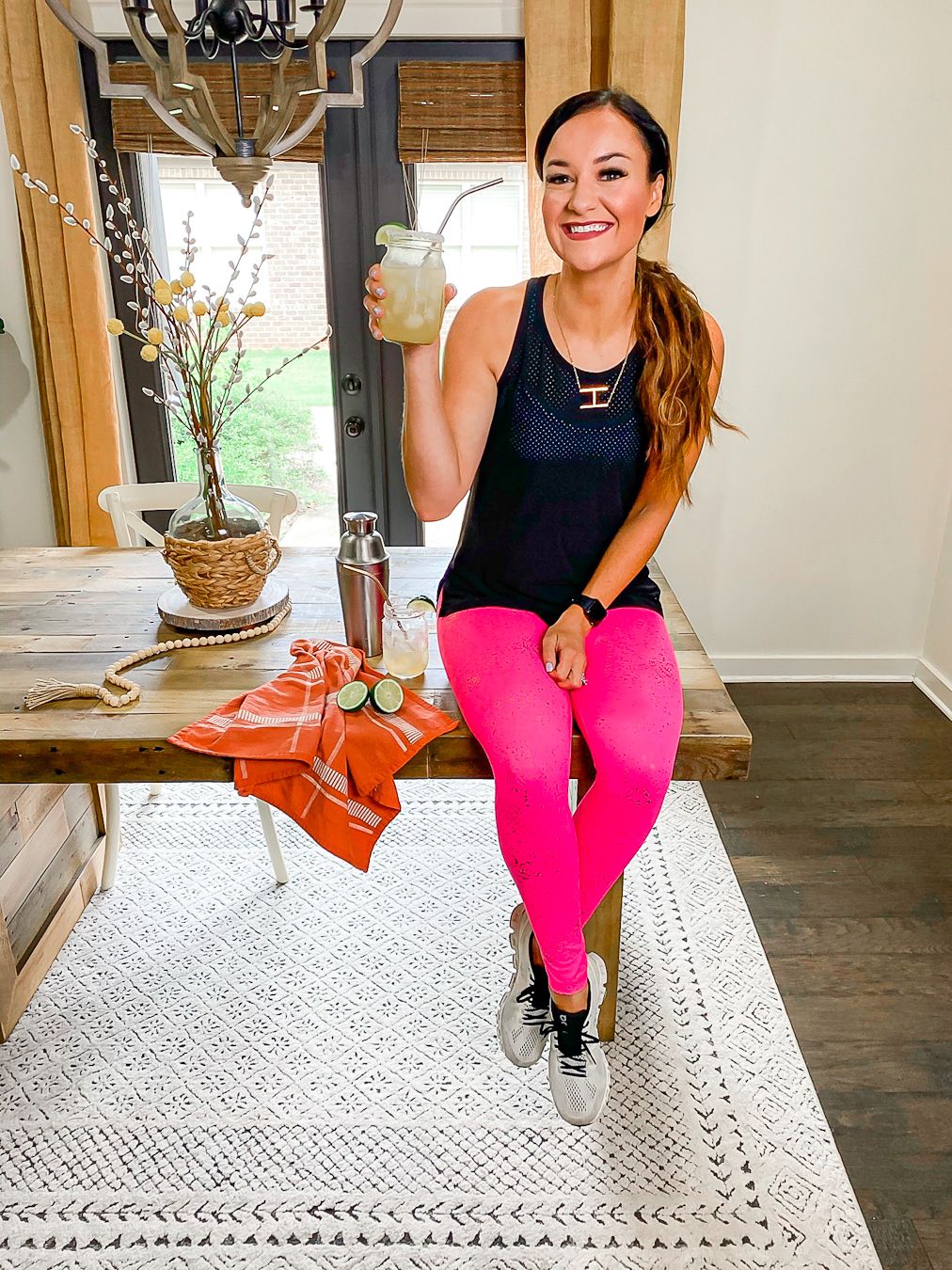 #27 Has a good voice and isn't afraid to sing out loud
#28 Very intelligent
#29 Is willing to find out what's important for him and I to thrive together and separately and make those priority
#30 Isn't afraid to learn from mistakes
#31 Has a great fashion sense that is uniquely his own
#32 Loves to generously tip or surprise people with intentional gifts
#33 Carefully provides, plans and budgets for our family
#34 Encourages others to try new things/cultures/foods
#35 Picks up the phone and calls those he loves
#36 Protects and loves his family well
Now with all those amazing things said, there are many more I could list and many stories I could tell but I hope today, Eric, and every day that you feel loved and appreciated! We are so grateful to call you ours!

If you made it to the bottom, kudos to you! Now reward yourself by pinning this AMAZING margarita for next weekend! Cheers, girl gang!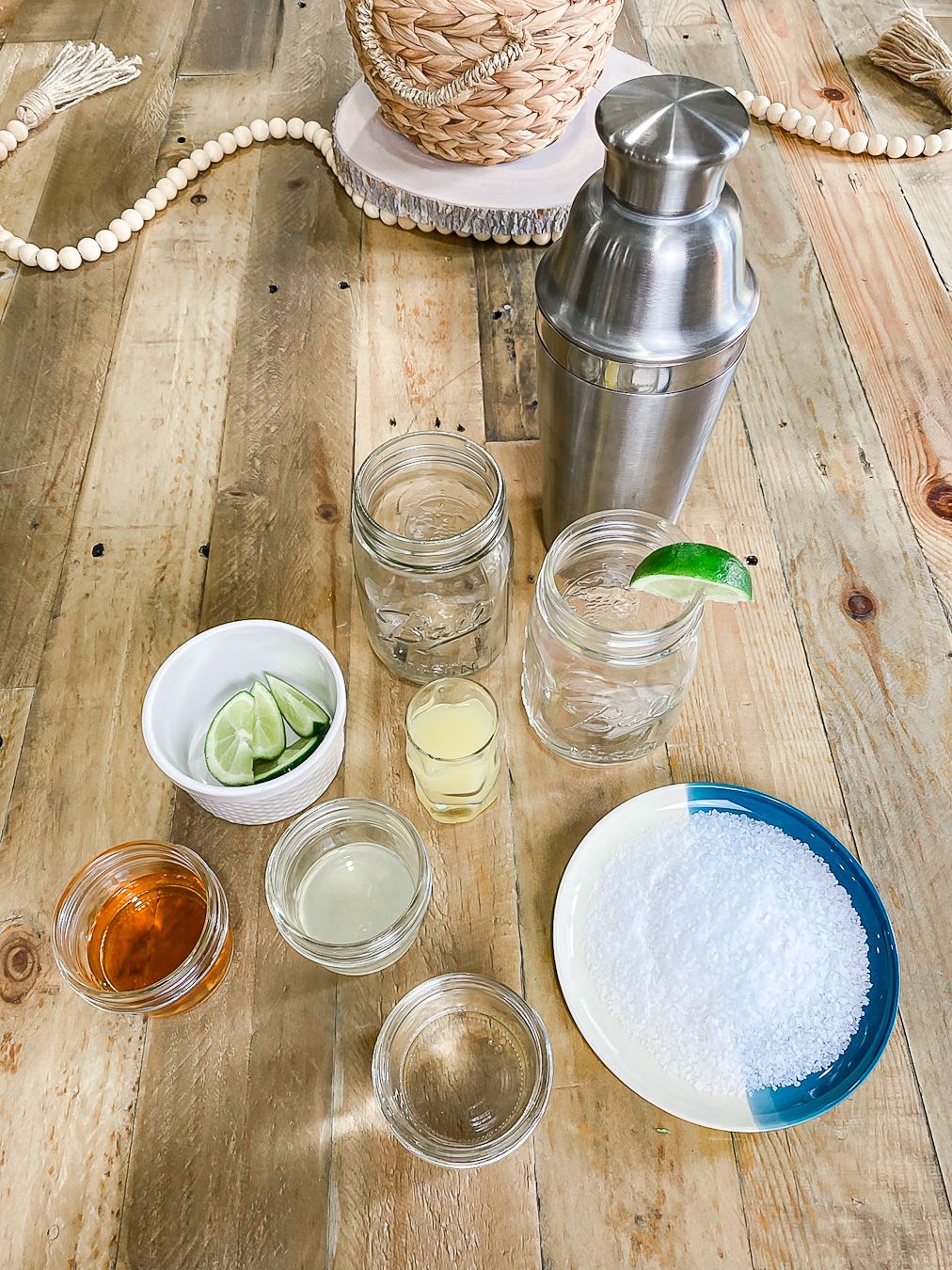 Easy & All Natural Margarita Recipe
Ingredients
2

lime wedges

for rimming glasses and garnishing

1/4

cup

kosher salt or coarse sea salt

for rimming glasses

4

oz

tequila

2

oz

triple sec

1 1/2

oz

freshly squeezed lime juice

ice
Instructions
Place salt on a small shallow plate

Rim two glasses with lime wedge and then salt to coat the rim

Divide tequila, triple sec, and lime juice between two glasses and stir

Top with ice and garnish with lime
Summer Margarita Macros:
Calories: 465g
Fat: 0g
Carbs: 22g
Protein: 0g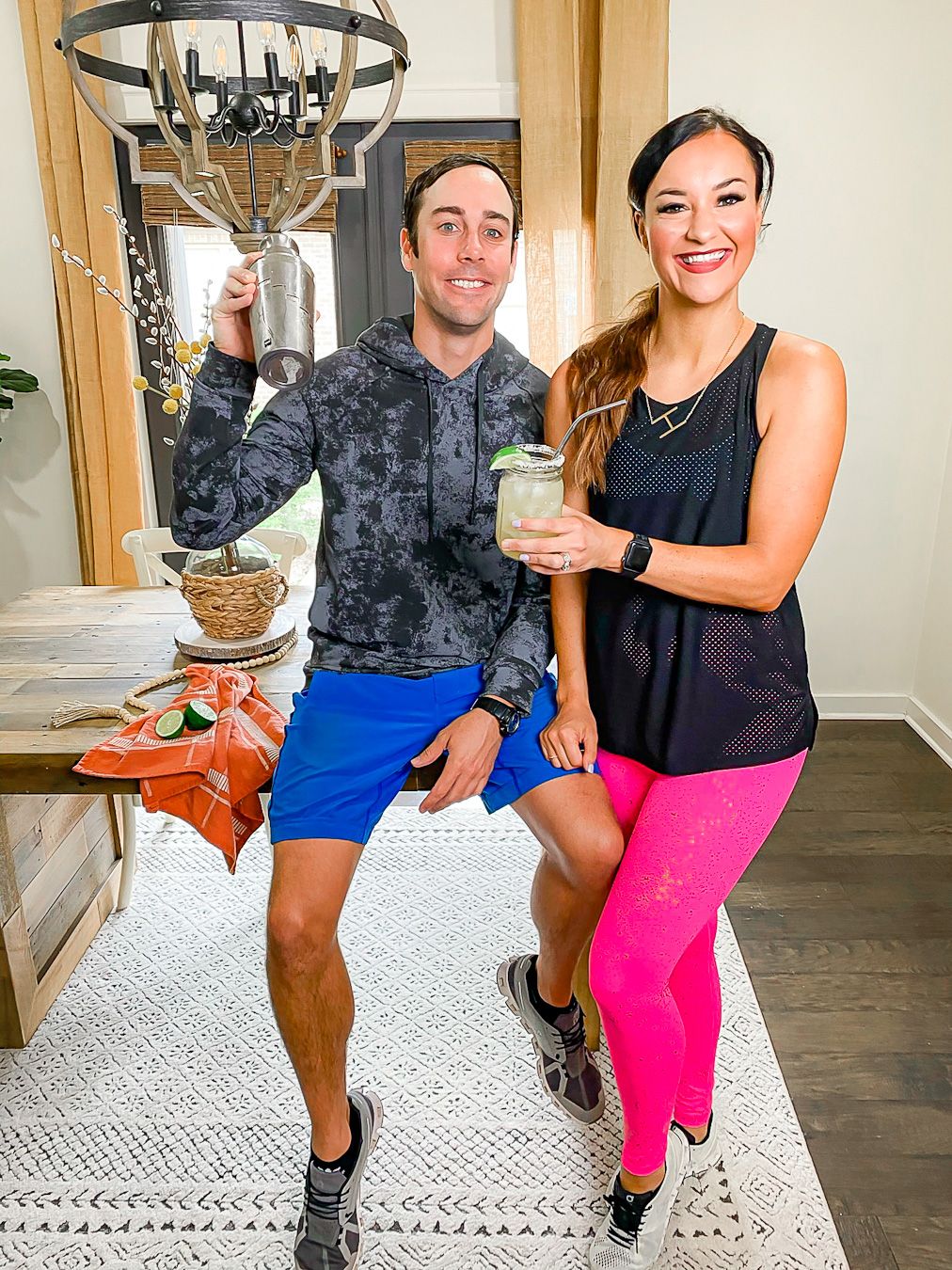 Looking For A Quick & Easy Margarita Fix?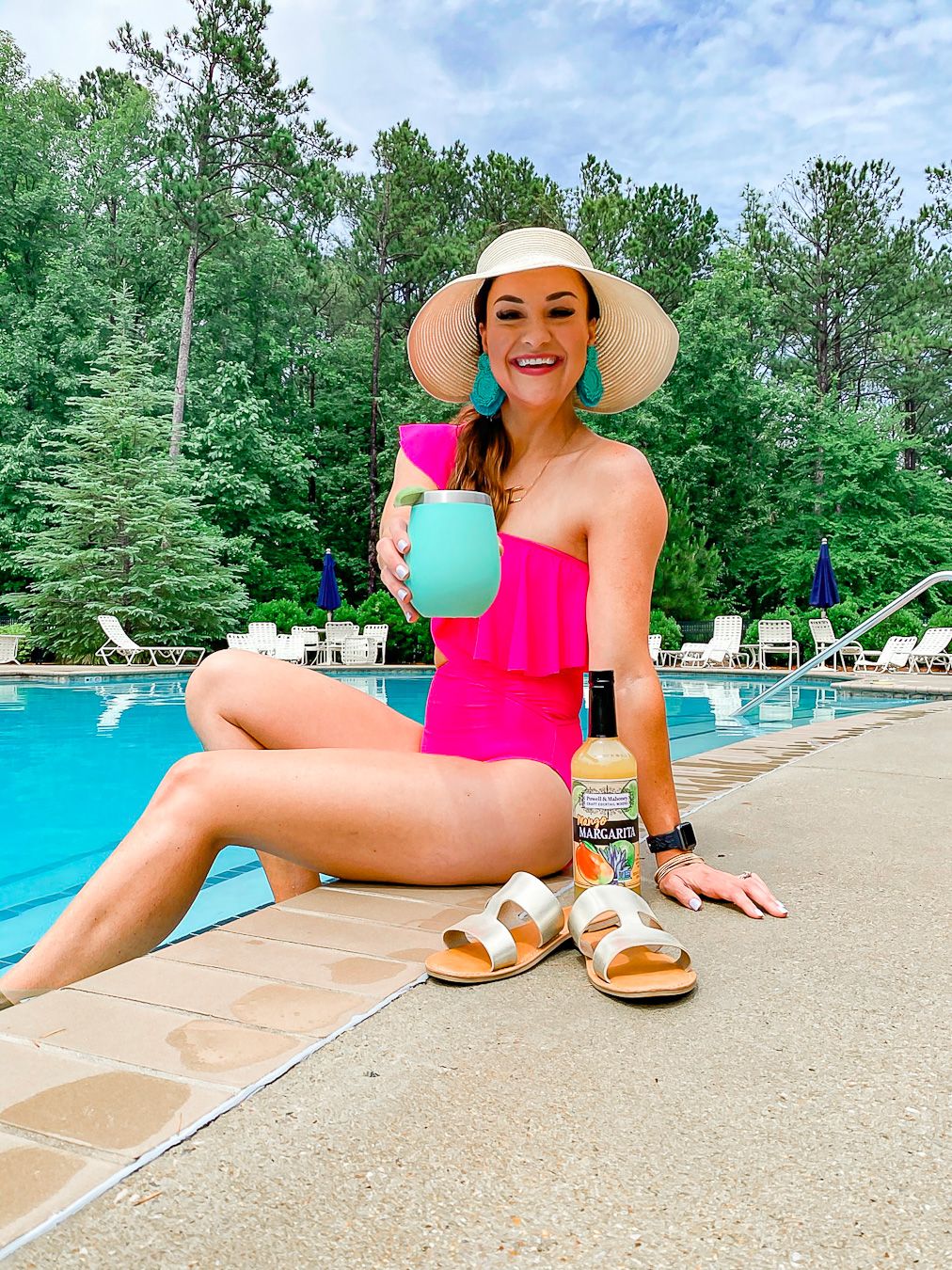 One of my favorite all-natural margarita mixers for a quick + easy margarita is Powell & Mahoney! You can shop them on Amazon HERE. If you are looking for more summer cocktail recipes, click HERE for all of our favorites we repeat when entertaining, grilling out, or hanging by the pool!
SHOP THE SUMMER MARGARITA RECIPE POST HERE:

CHECK OUT MORE MARRIAGE POSTS HERE:
PIN THE MARGARITA RECIPE FOR LATER: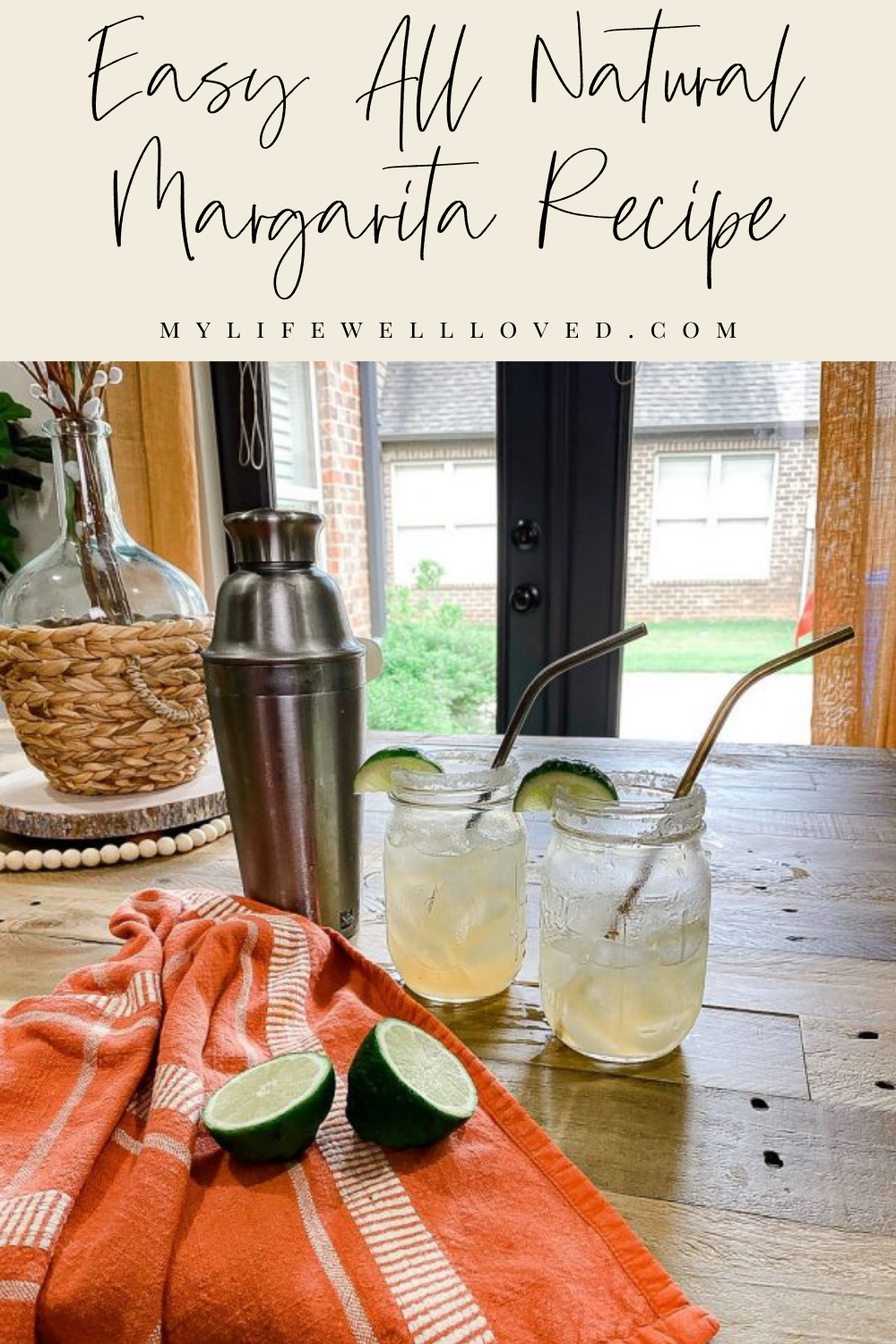 Heather Brown helps busy mamas of young littles who are caught in the hustle to find encouragement in their journey to true health, from the inside out, starting with the heart. Read her journey of learning to live a life well-loved
HERE!