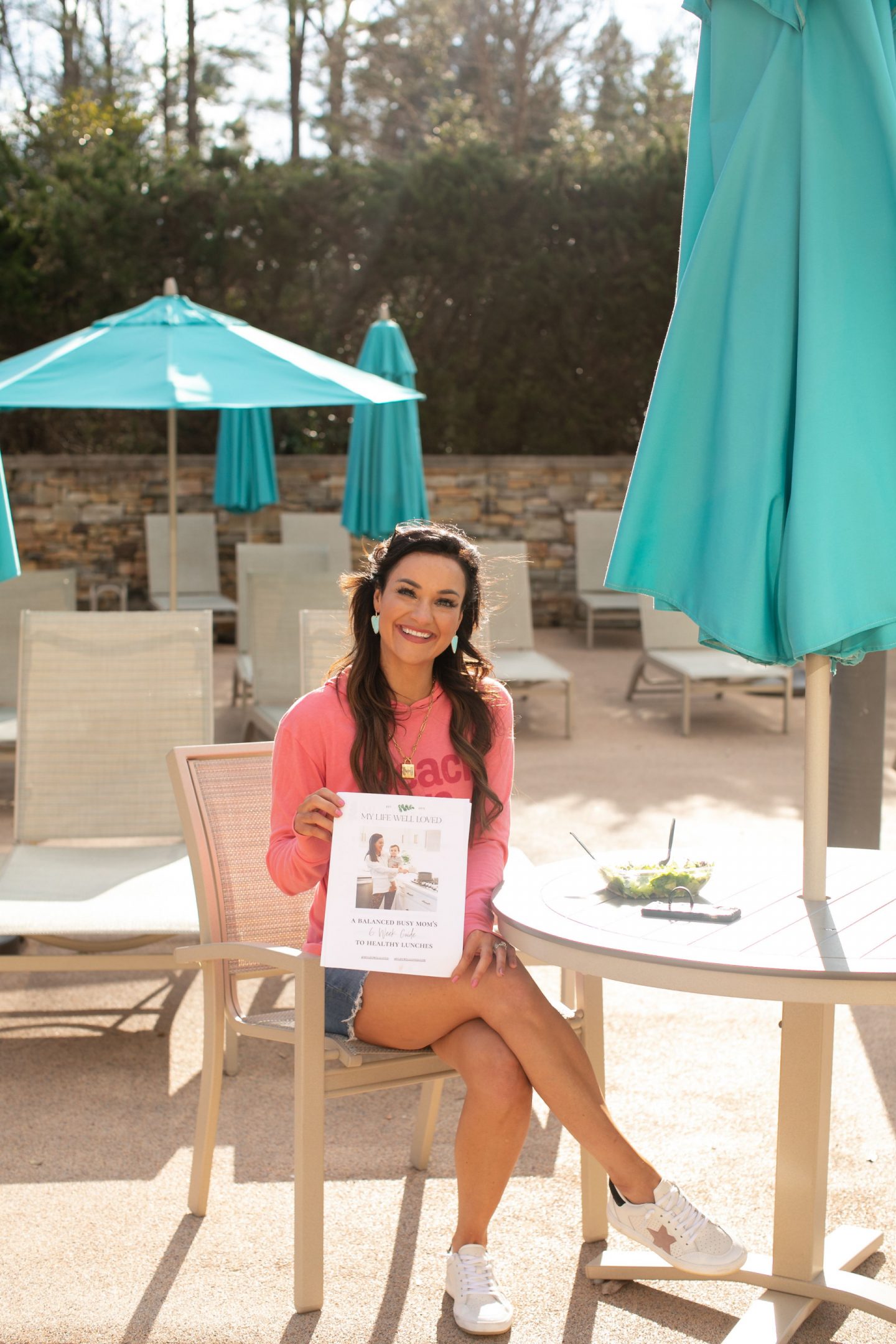 Shop The What I Eat In A Day As A Busy Mom Of 2 Post HERE: Hoodie // Shorts // Similar Shoes // Necklace – use code HEATHER40 for 40% off!
This post has been a long time coming, and it is highly requested by the My Life Well Loved community! I am finally sharing what I eat in a day as a busy mom of 2. It can be so hard to make healthy choices during a busy schedule, but I hope my tips and tricks will help you find a rhythm that works for you! Remember to ALWAYS give yourself grace.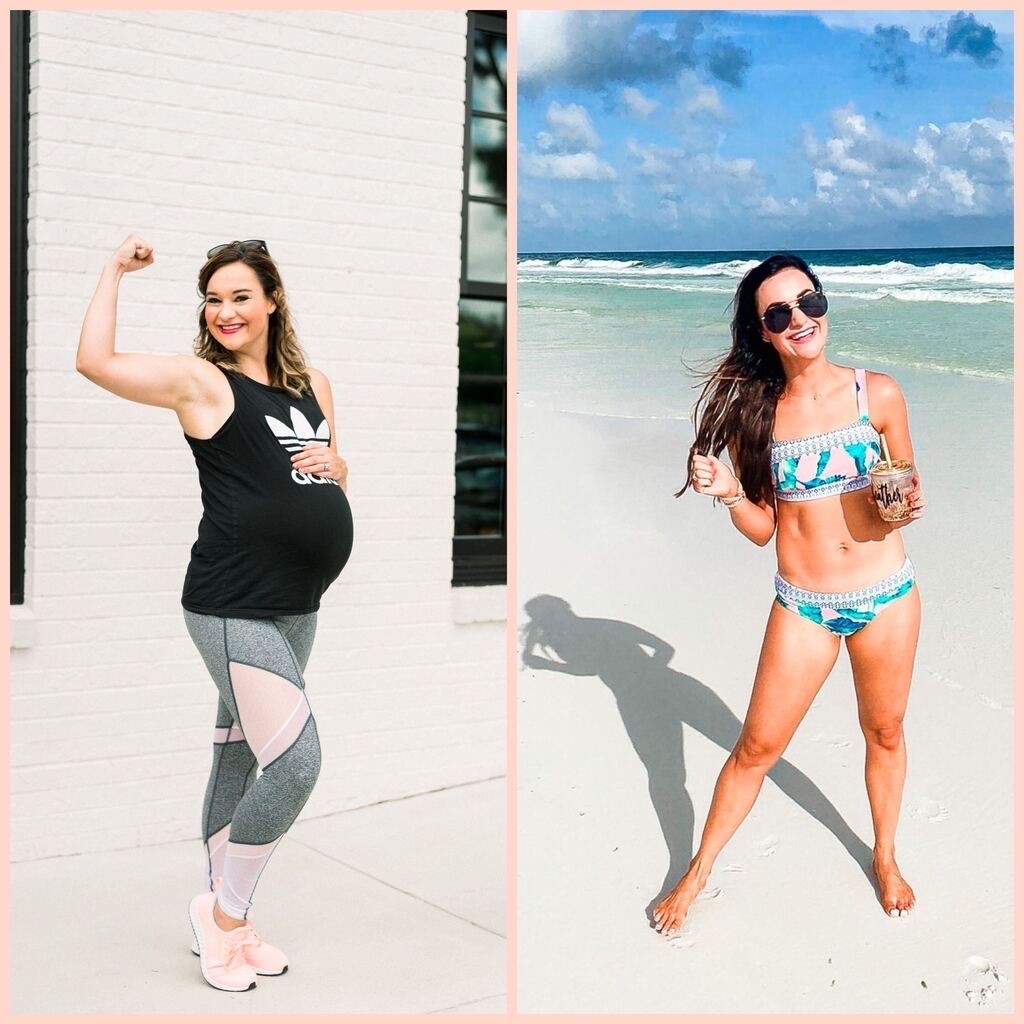 Are you ready to feel your MOST CONFIDENT ever?
FASTer Way to Fat Loss is what I've been doing sustainably for the last 3 years. It's taught me how to eat right for my body, how to best fuel myself for a busy day and how it can be EASY & FUN! Want to get started?
Choose Miranda Wesley as your coach so we'll be in this together, sister friend!
What I Eat In A Day: MORNING
I start my day with a preworkout. Most days I either take watermelon Amino or Celsius if I am running out the door. I also really like Rush preworkout – use my code HEATHER to save $10 off your first order!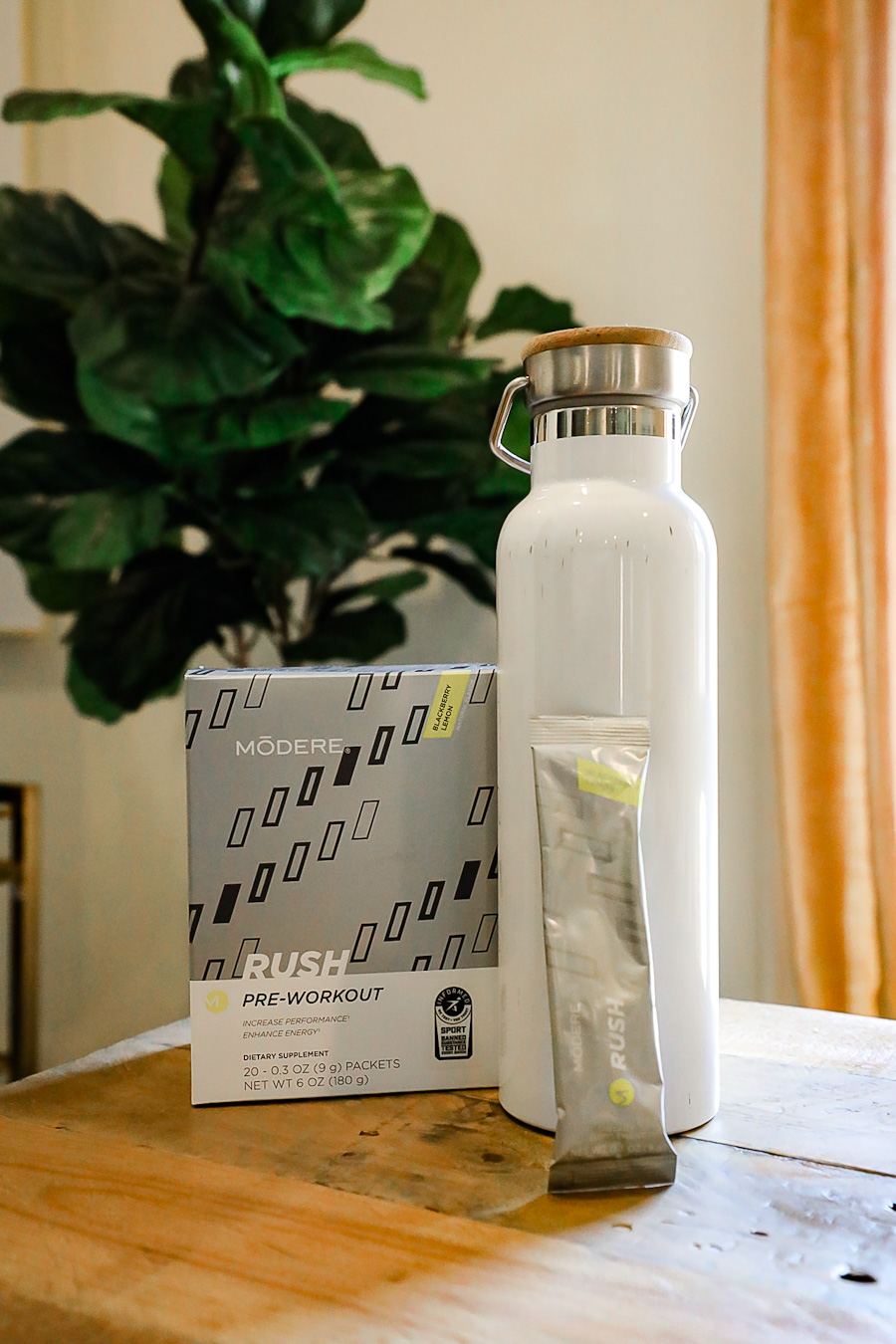 I have my coffee with nutpods while I'm still fasting or sometimes a tablespoon of Nutpods + a TBSP of something else to help it dissolve better. Or if I'm on the go, I'll run by Santos or Starbucks.
Click here for a list of healthy drinks I love!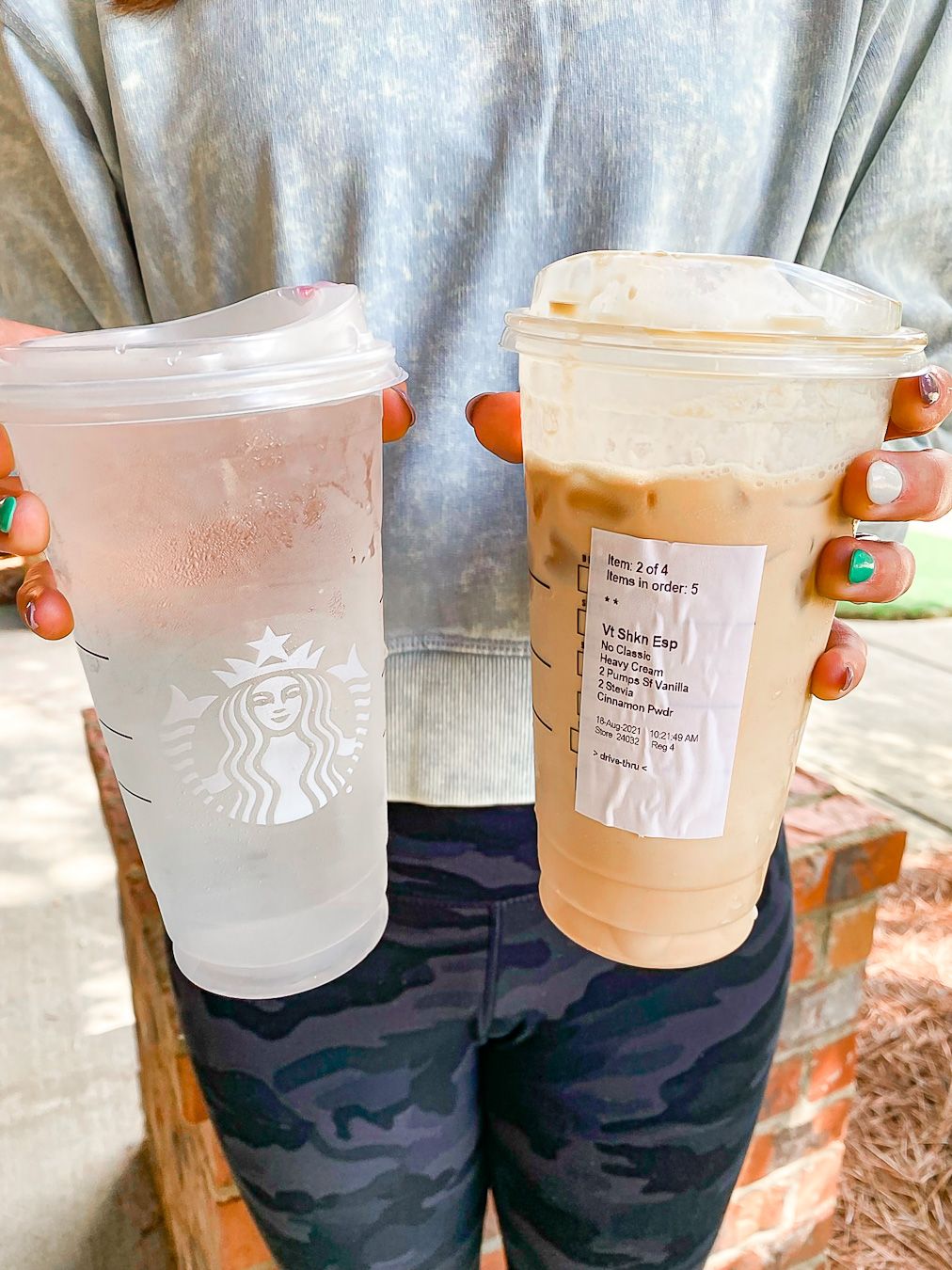 I break my fast with Trim with liquid collagen in it! If you are curious about why I love Trim and the benefits of taking it, CLICK HERE!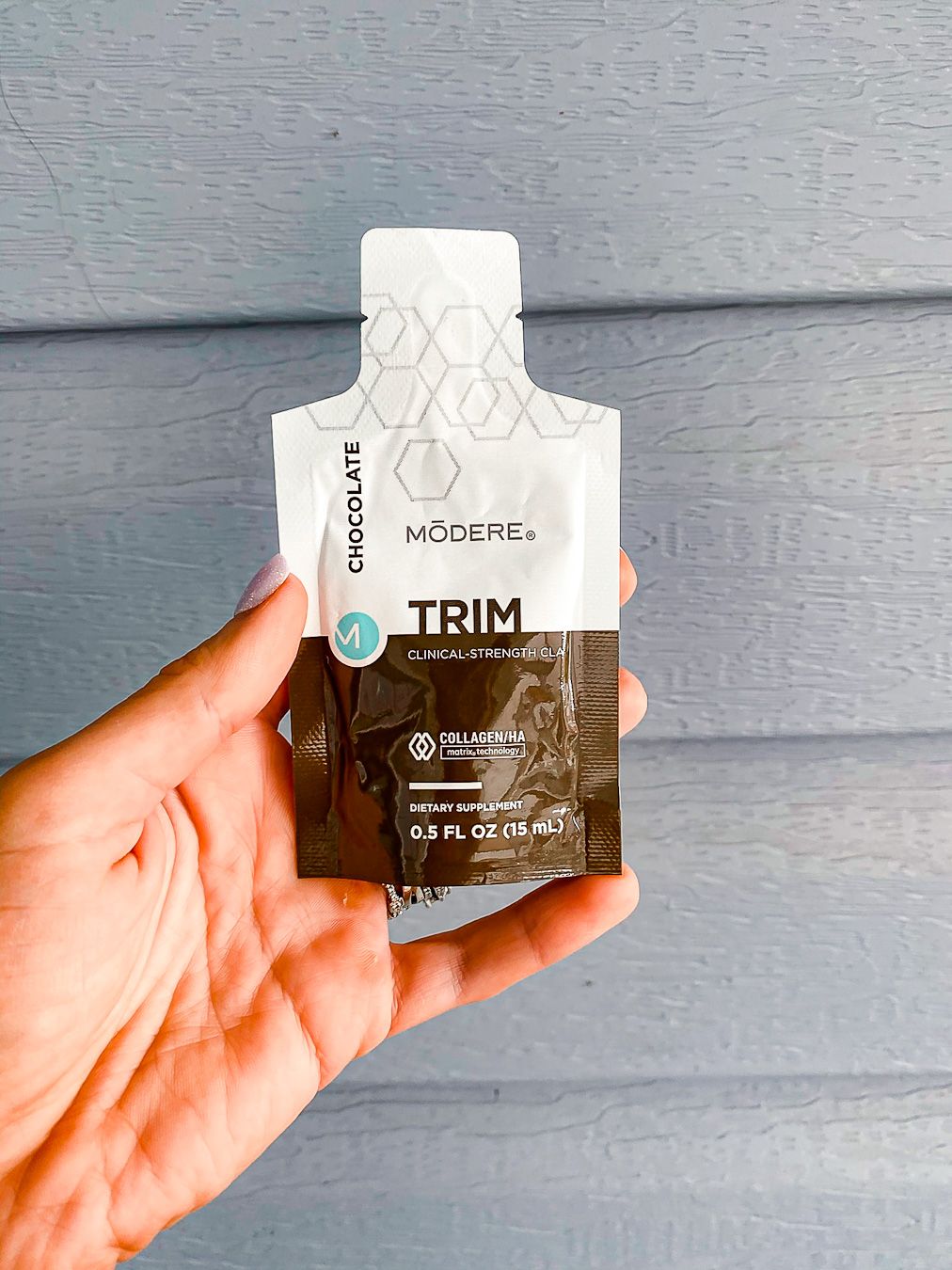 What I Eat In A Day: AFTERNOON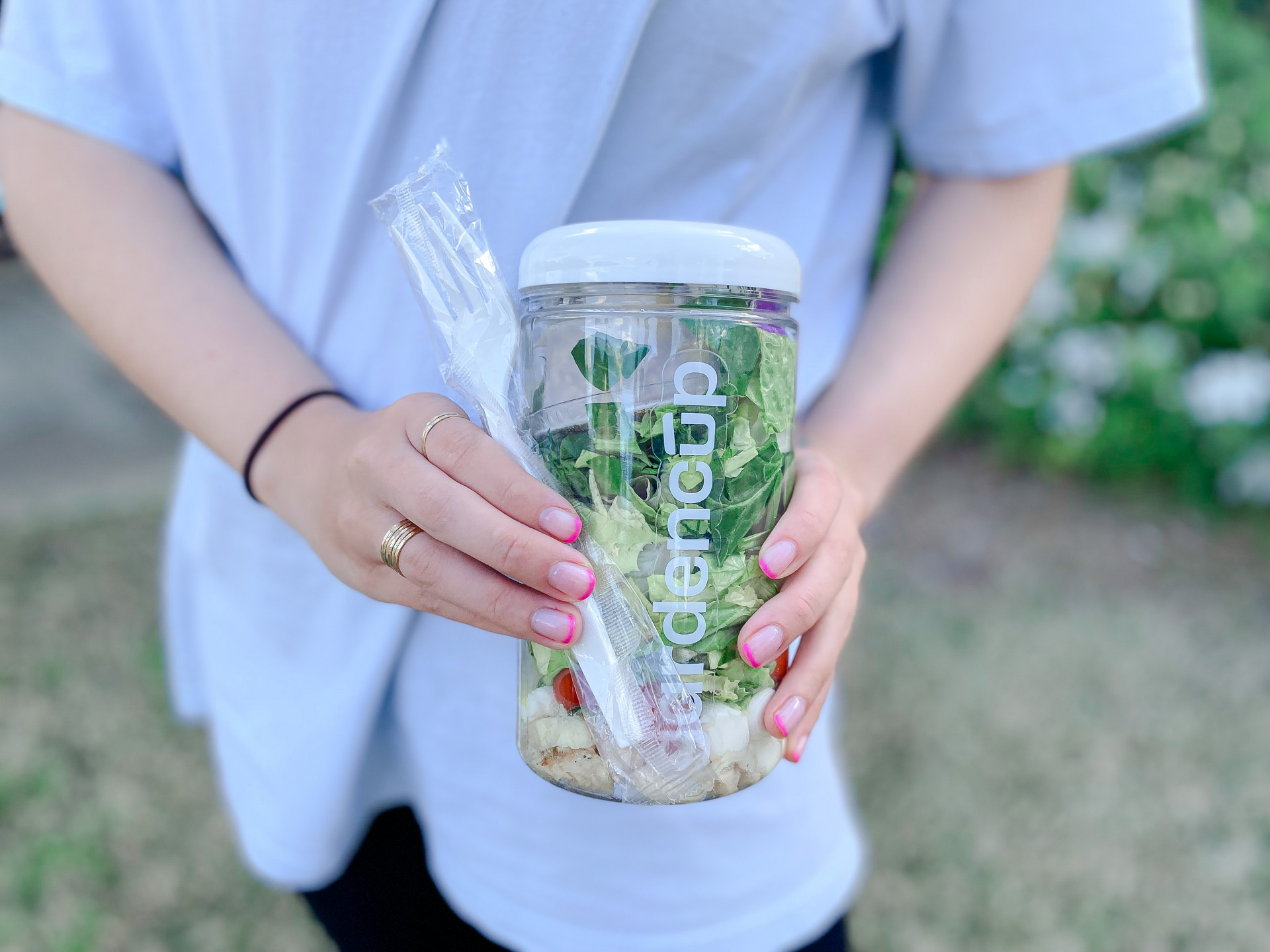 I typically am either eating leftovers, or a salad kit with chicken. My go-to salad kit is these super easy kits from Gardencup. Just grab one out of the refrigerator, shake it up and enjoy! Better still is that they get delivered right to your door and there's TONS of options! My favorites are the caprese or the mandarin orange + the cobb! Use my code MLWL right HERE for a special discount!

Here's a meal planning tip for you: have a PLAN. I plan all my meals out usually on Sundays to set myself up for success! Each week, I make a plan for every meal in the upcoming week- not only dinners, but also lunch! If you're looking for new ideas, you can get a TON of free ideas and recipes HERE!
You don't have to overcomplicate it! When you're at the grocery store, pick up a salad kit and a rotisserie chicken to eat for lunch throughout the week. I also like chicken sausage because while I'm on a phone call I can throw it on the skillet. I like lunch options that are not hands-on at all because I keep such a busy schedule!
Oftentimes, when I'm in a pinch, I'll stop by Chick-fil-A for a quick lunch on the go. Click HERE for my healthy Chick-fil-A orders!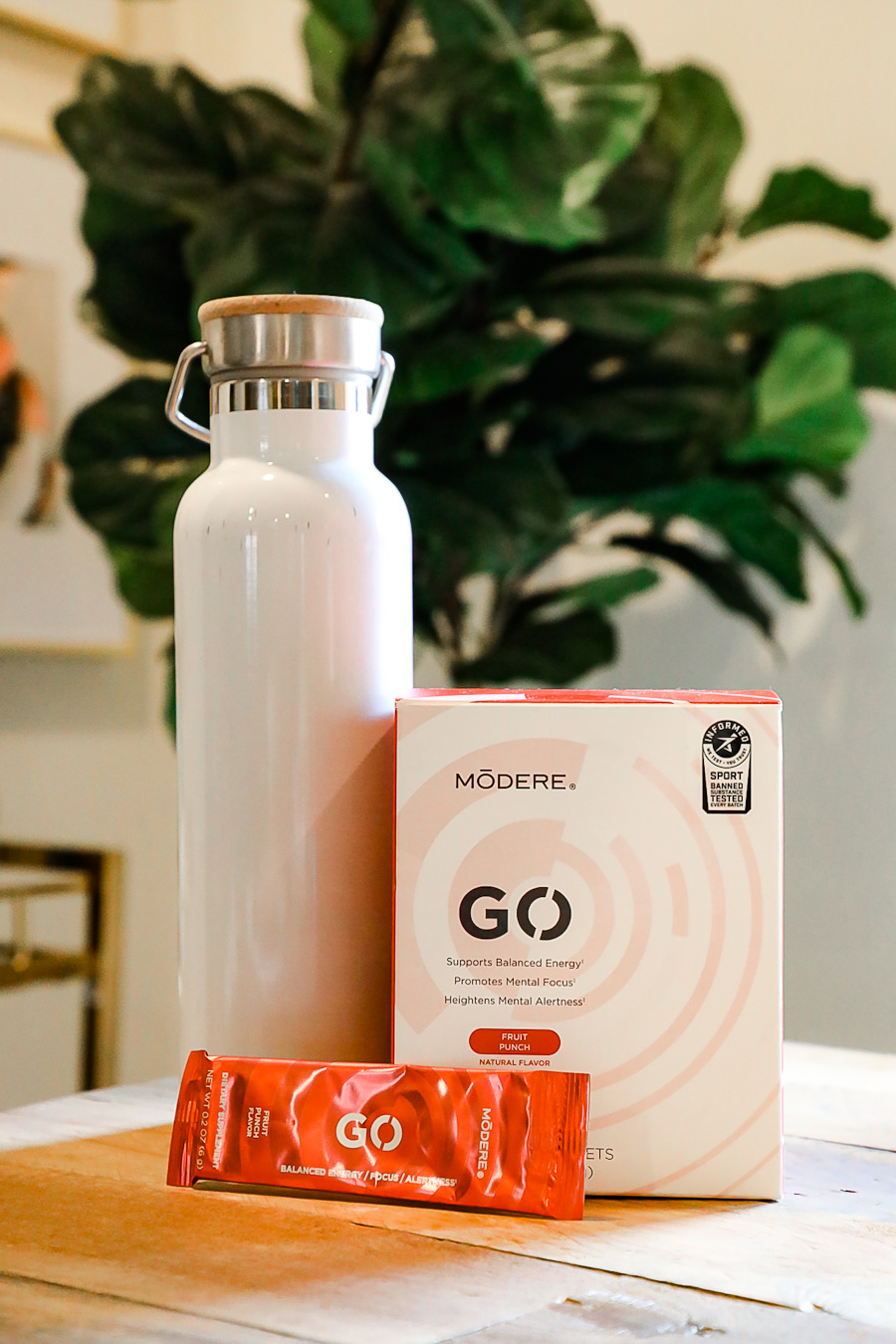 If I'm out running errands and start feeling like I need a quick and clean pick me up, I always reach for my Go Energy drink. I love it because it's clean, and it's a cold drink that helps me focus + blast through the rest of my to do list. If I want something to eat, I go for a One bar , banana, Verb Energy (click HERE to get 16 bars for $12 + FREE shipping!) bar, an Aldi bar (super affordable!) or a Go Macro bar. If I'm at home, I usually snack on mixed nuts or fruit.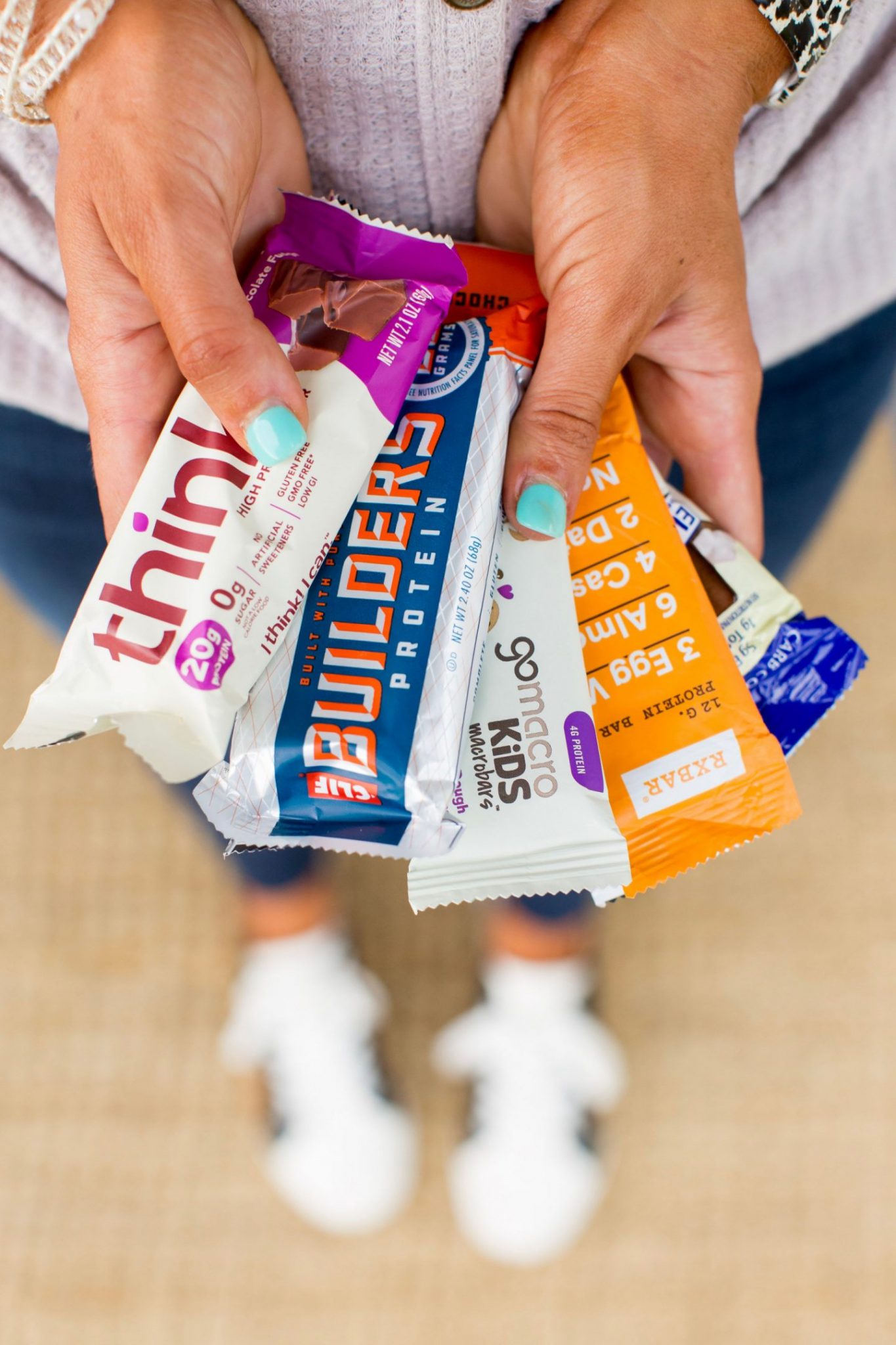 What I Eat In A Day: EVENING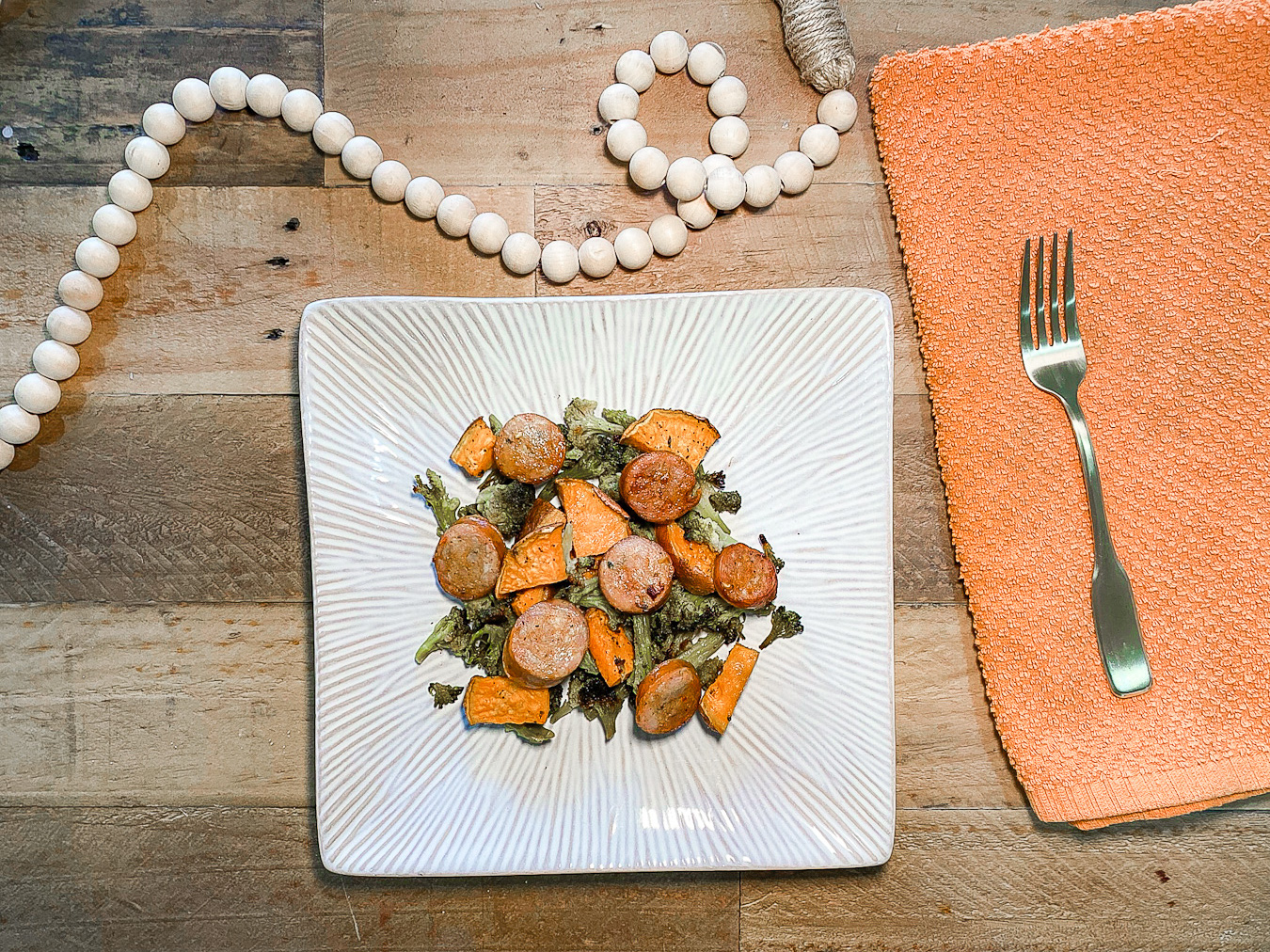 I usually aim for VERY simple dinners. One of my favorites is my sheet pan recipe that is so unbelievable easy. I will also do chicken like I mentioned above and throw it on a salad. The kids are typically eating some of whatever we're having. Finn enjoys eating salad! Leyton doesn't LOVE grilled chicken so we might toss him a couple of chicken nuggets in the microwave. I'll usually add carrots or fries to round things out for him! He is my picky eater which is why I wrote my Healthy Eating: Kid's Edition eBook! I know how HARD it can be to find healthy things your littles will eat.
If I ever reach the end of the day and think, "shoot I did not reach my protein goal!" I will sometimes fix myself an Iconic Protein shake. And I'm trying to keep up with logging my Faster Way to Fat Loss macro goals throughout the day with the free version of My Fitness Pal.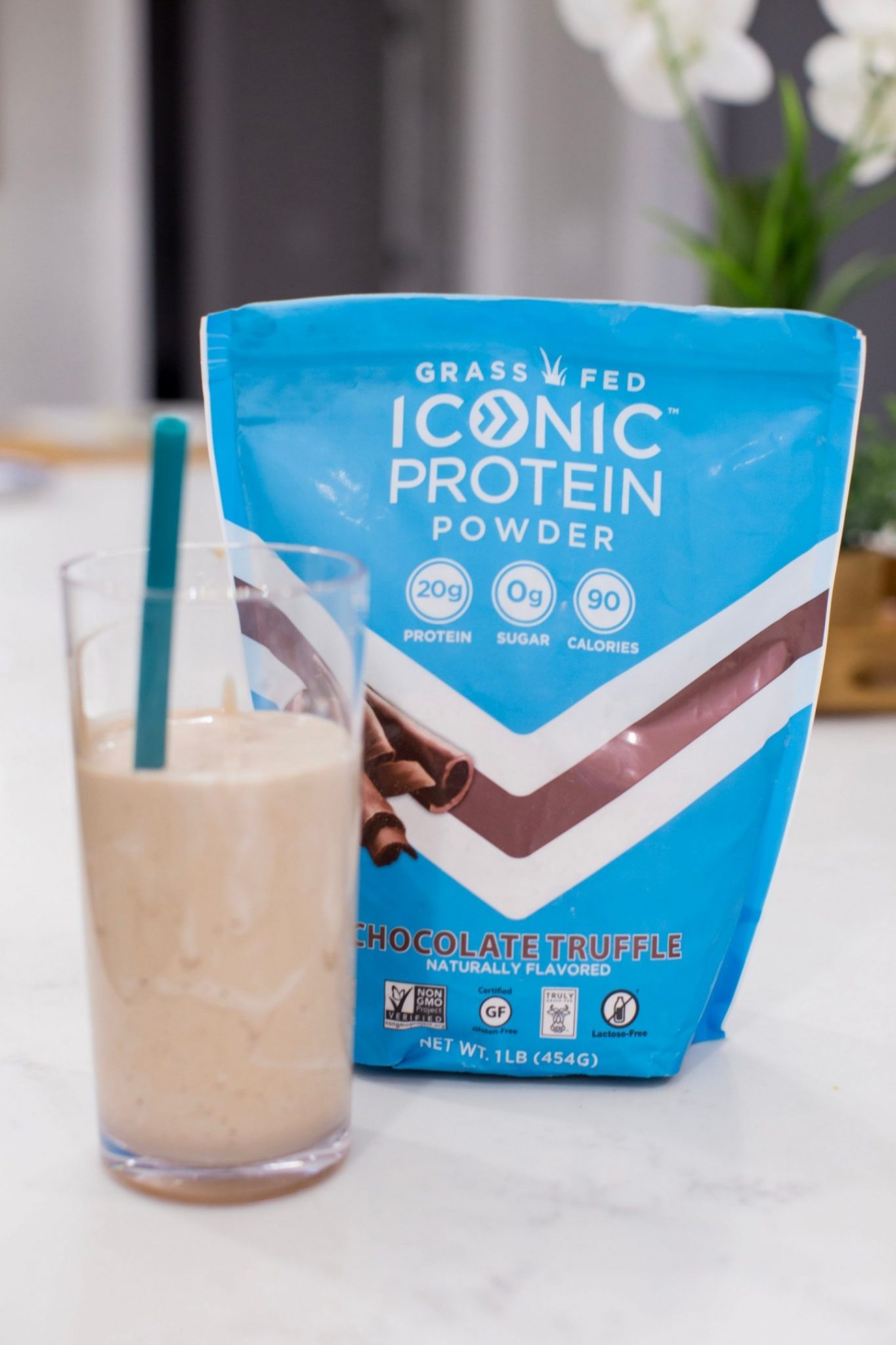 CHECK OUT MORE HEALTHY LIVING POSTS HERE:
SHOP THE WHAT I EAT IN A DAY POST HERE:

PIN THIS POST FOR LATER: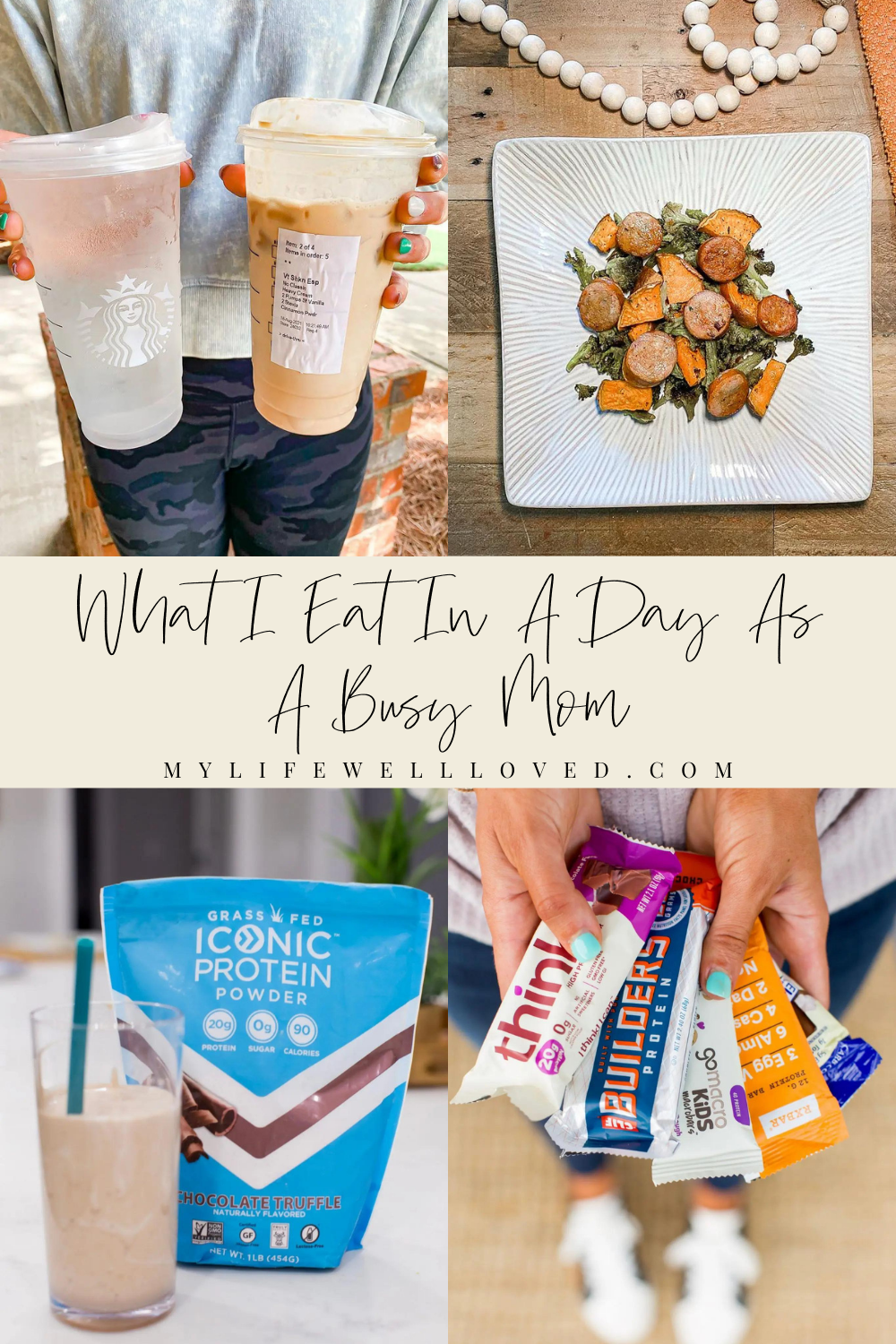 Heather Brown helps busy mamas of young littles who are caught in the hustle to find encouragement in their journey to true health, from the inside out, starting with the heart. Read her journey of learning to live a life well-loved
HERE!