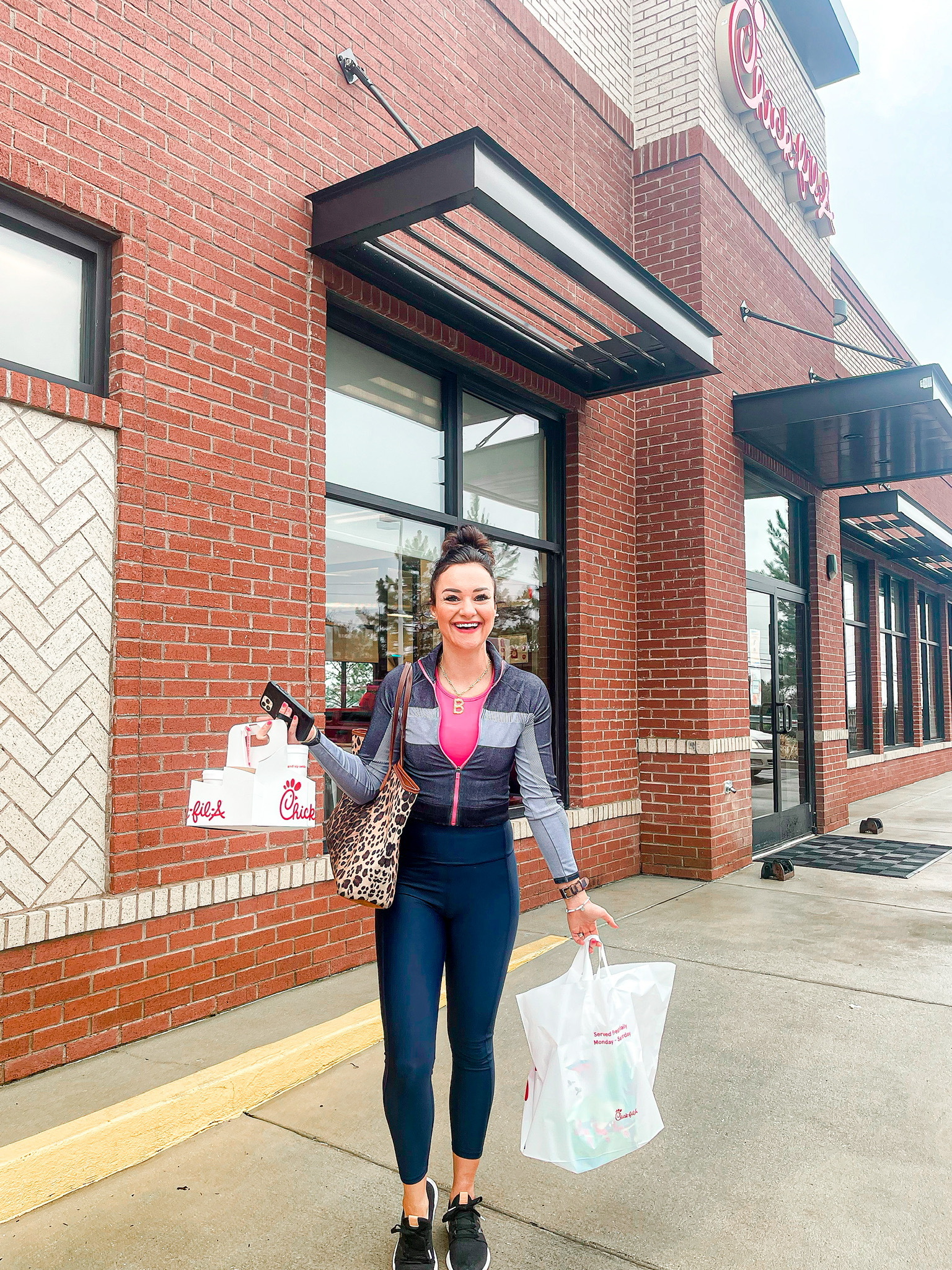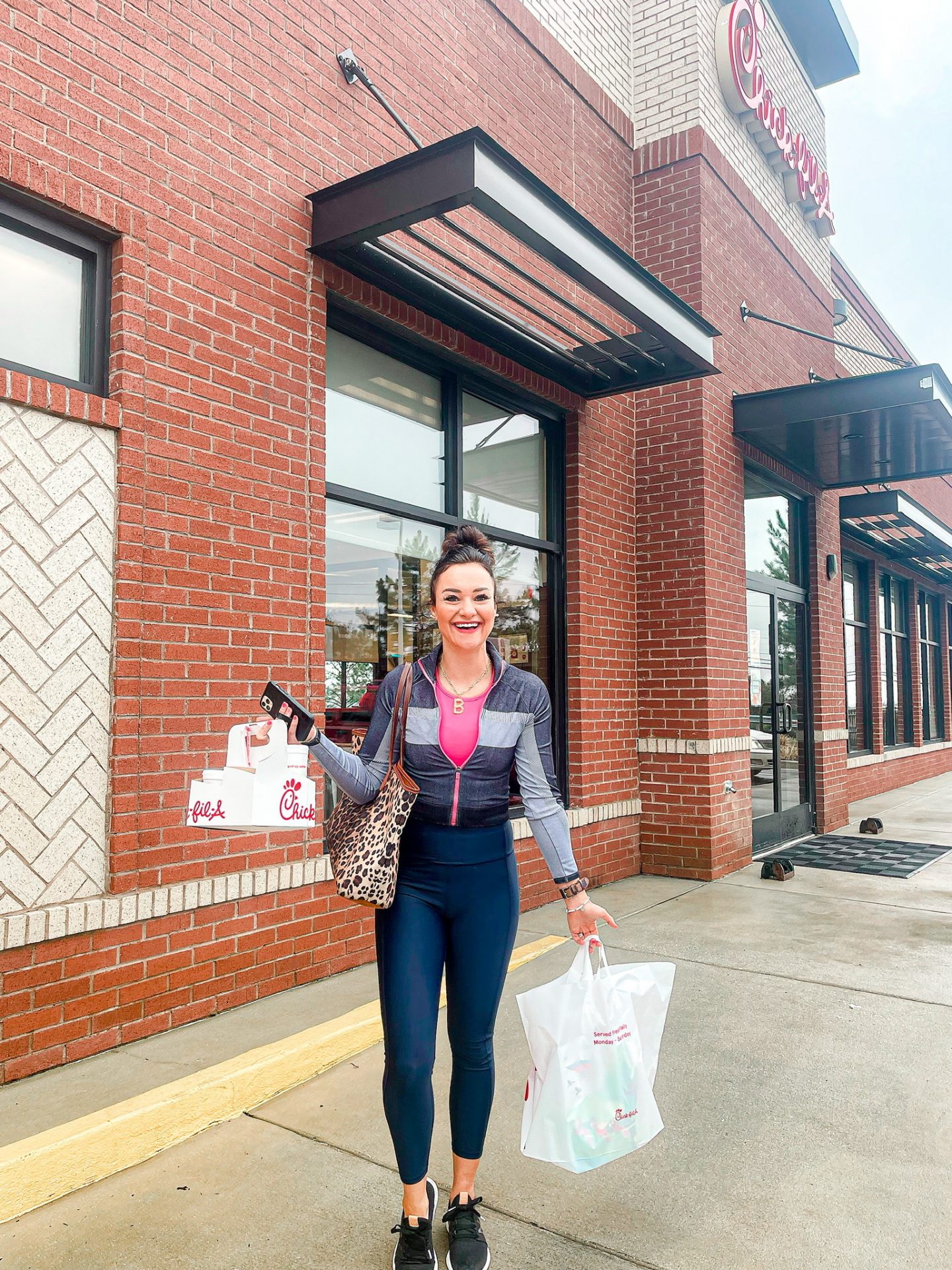 SHOP The Chick-Fil-A Secret Menu Post HERE: Use code HEATHER20 for 20% off my necklace and code HEATHER10 for 10% off my LV Apple watch band!

Hey mamas! Let's chat Chick-fil-A! I'm about to spill the tea (sweet tea – that is) on all the best Chick-fil-A secret menu items. These are items that you might not think to order, but once you do, they will become a part of your regular rotation! Have you heard about the TikTok famous salad hack?! It's a side salad + ranch with chicken nuggets + Polynesian sauce. SO GOOD!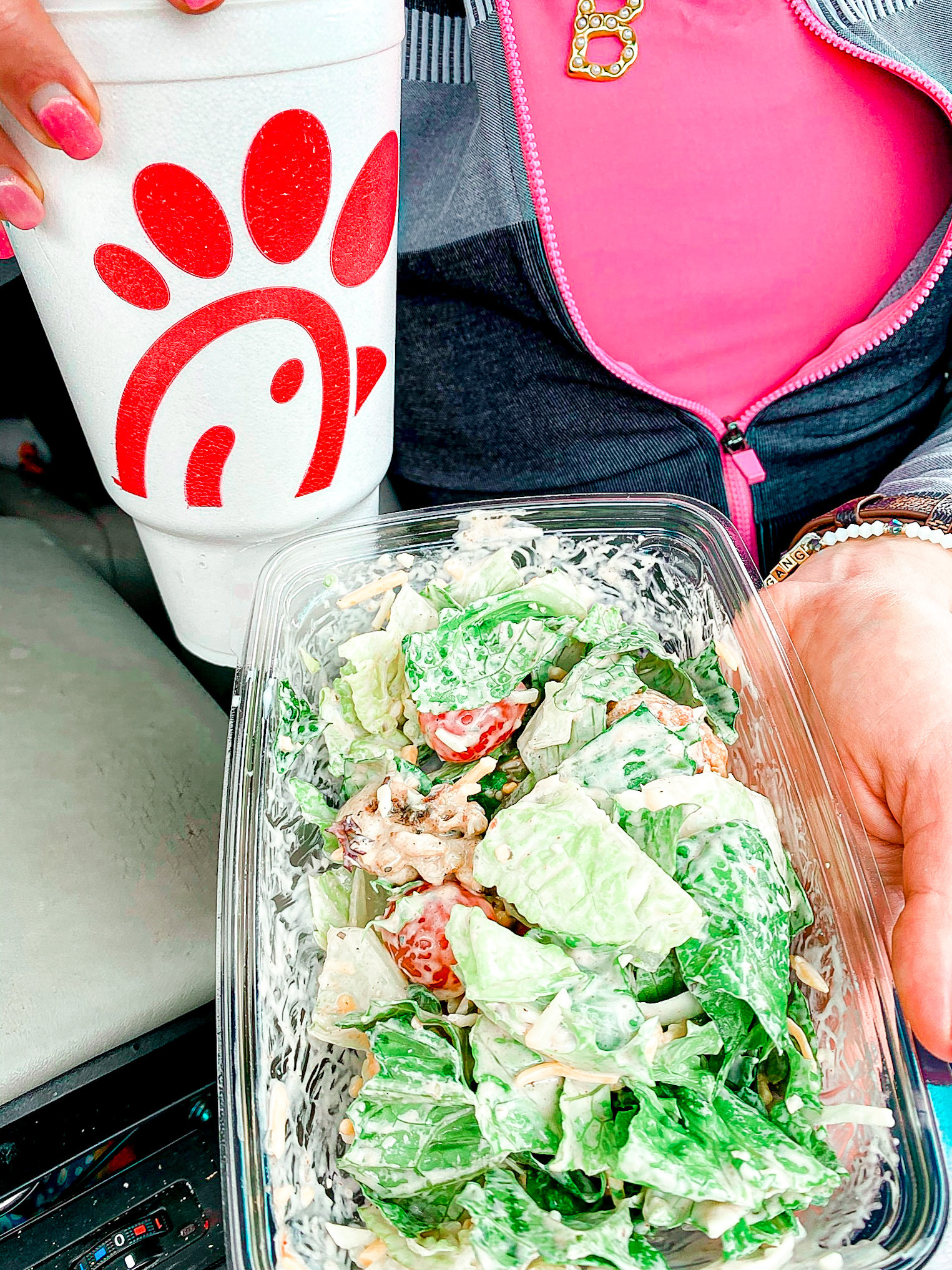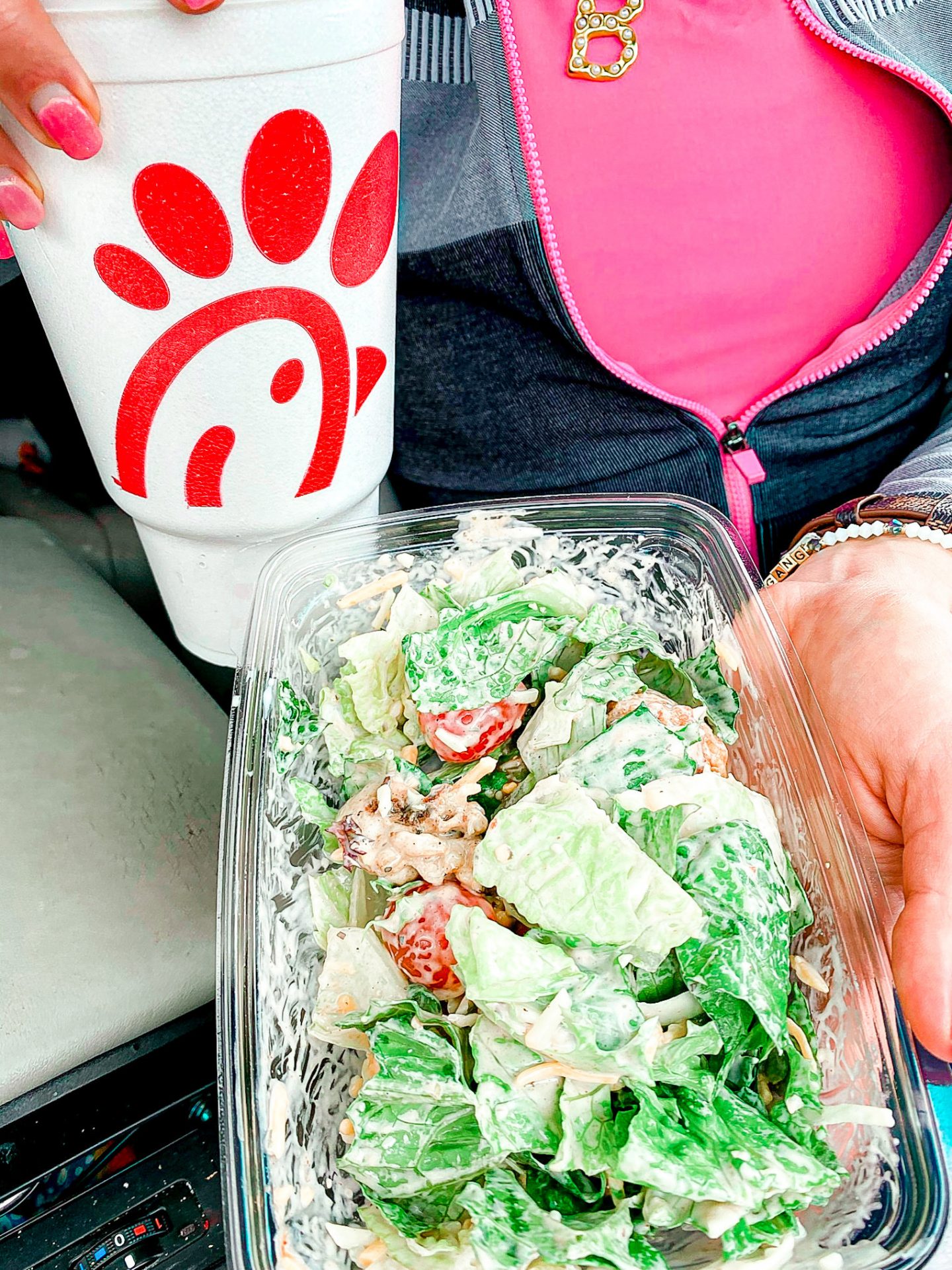 Make sure you check out the best healthy meals at Chick-fil-A – it's a game changer for busy mamas. We incorporate Chick-fil-A into our routine because it's really easy to make healthy choices and count your macros while getting the convenience of a drive-thru! Did you know Chick fil a will even print out the macros for what you order if you request it?! How awesome is that!
I love ordering the grilled club with Colby jack cheese and opting for no bun for a low carb day option. I have tons of helpful resources for meal planning in my Meal Planning For The Busy Mom eBook, too! Just because you meal plan doesn't mean it has to be HARD meals. Planning for meals like CFA helps you budget and plan out your timing which is the entire point of a meal plan! I love to work in things like pizza night, date night and CFA to make my meal plan come together QUICKLY.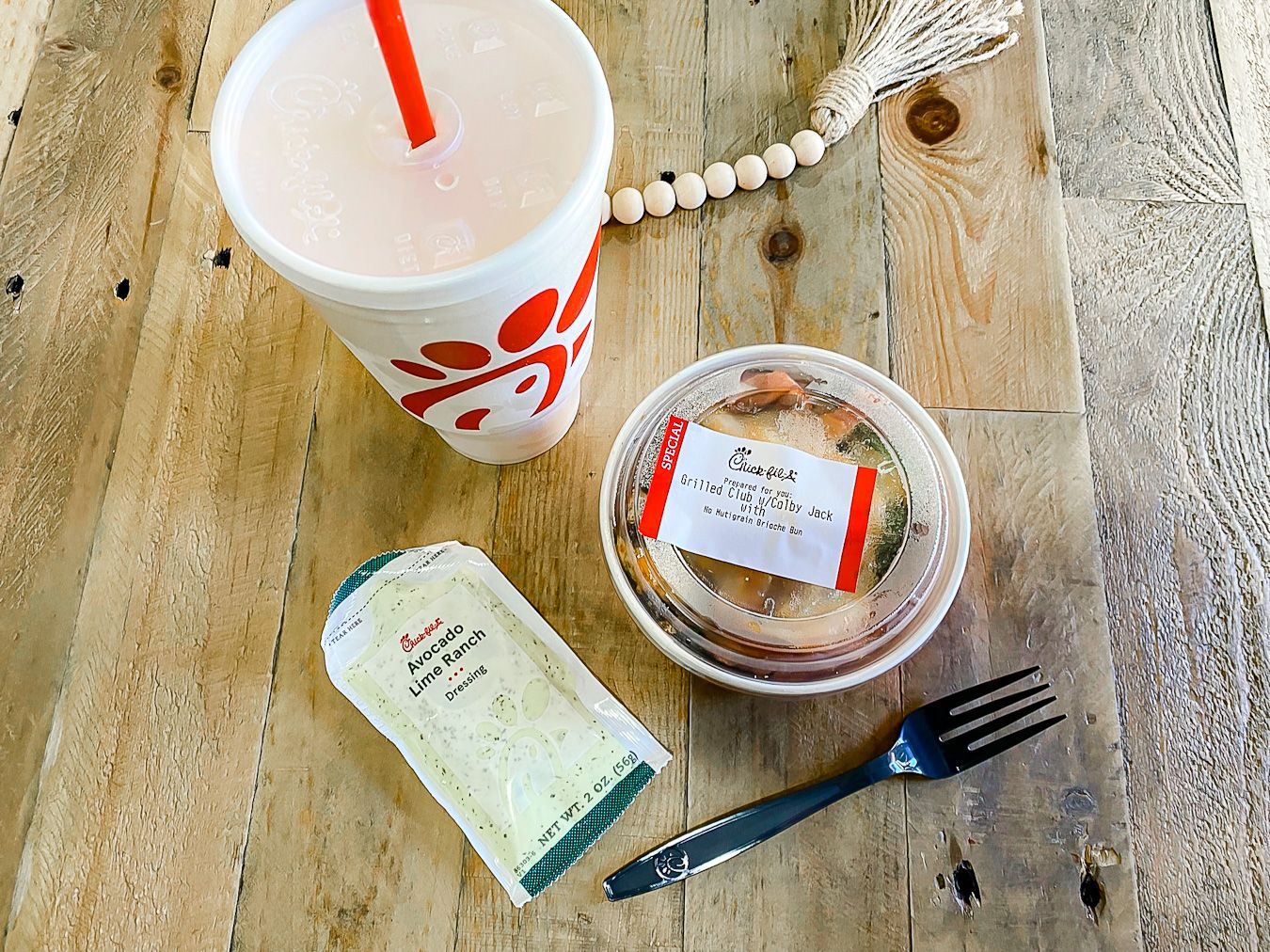 I dare you to try some of these hidden gem menu items and not order them over and over again. You're gonna love 'em! And if you're on the hunt for specifically healthy and Keto friendly Chick-fil-A menu items, make sure to check out THIS POST.
What is your favorite thing to order from Chick-fil-A? Drop a comment down below and fill me in!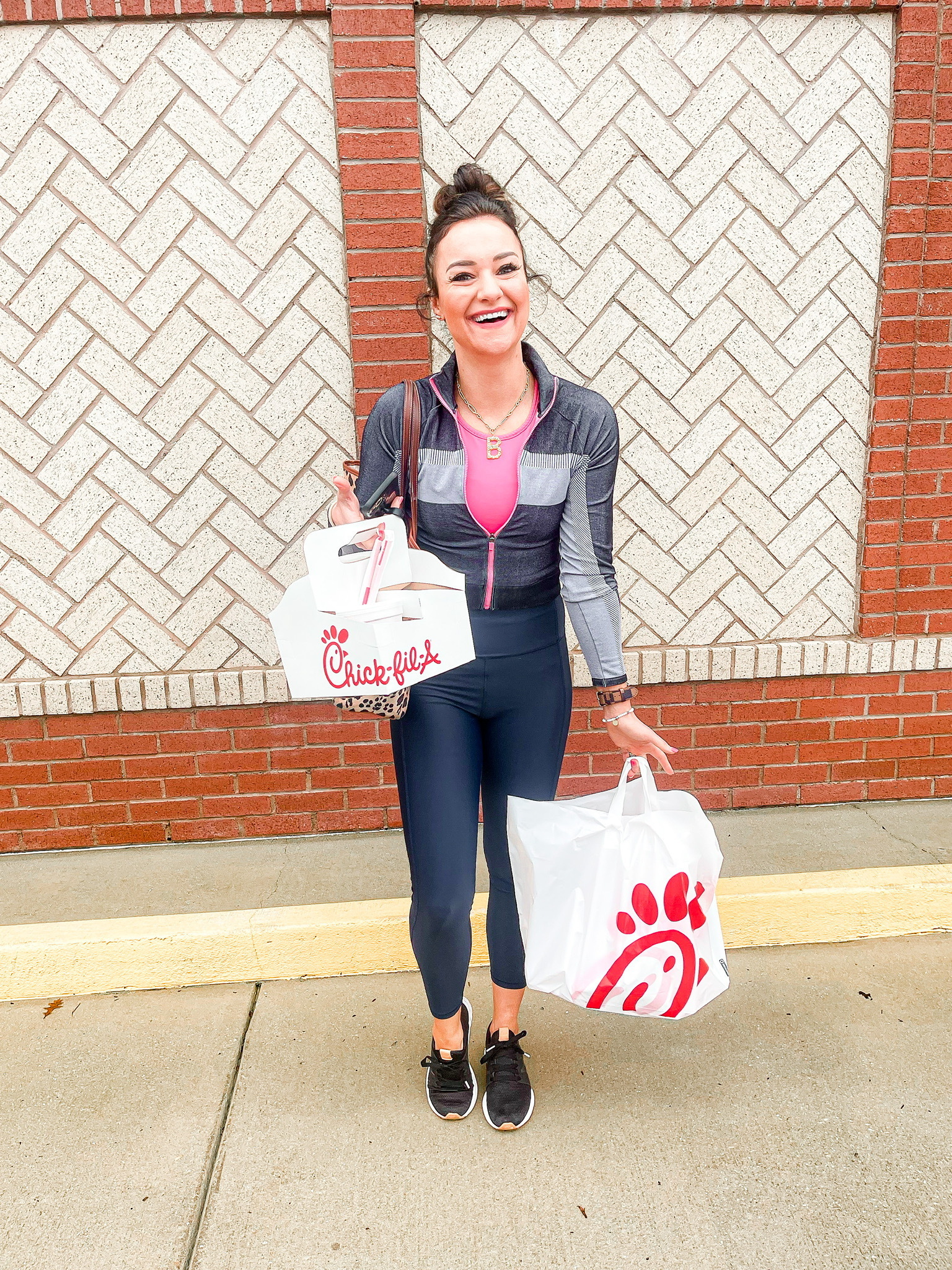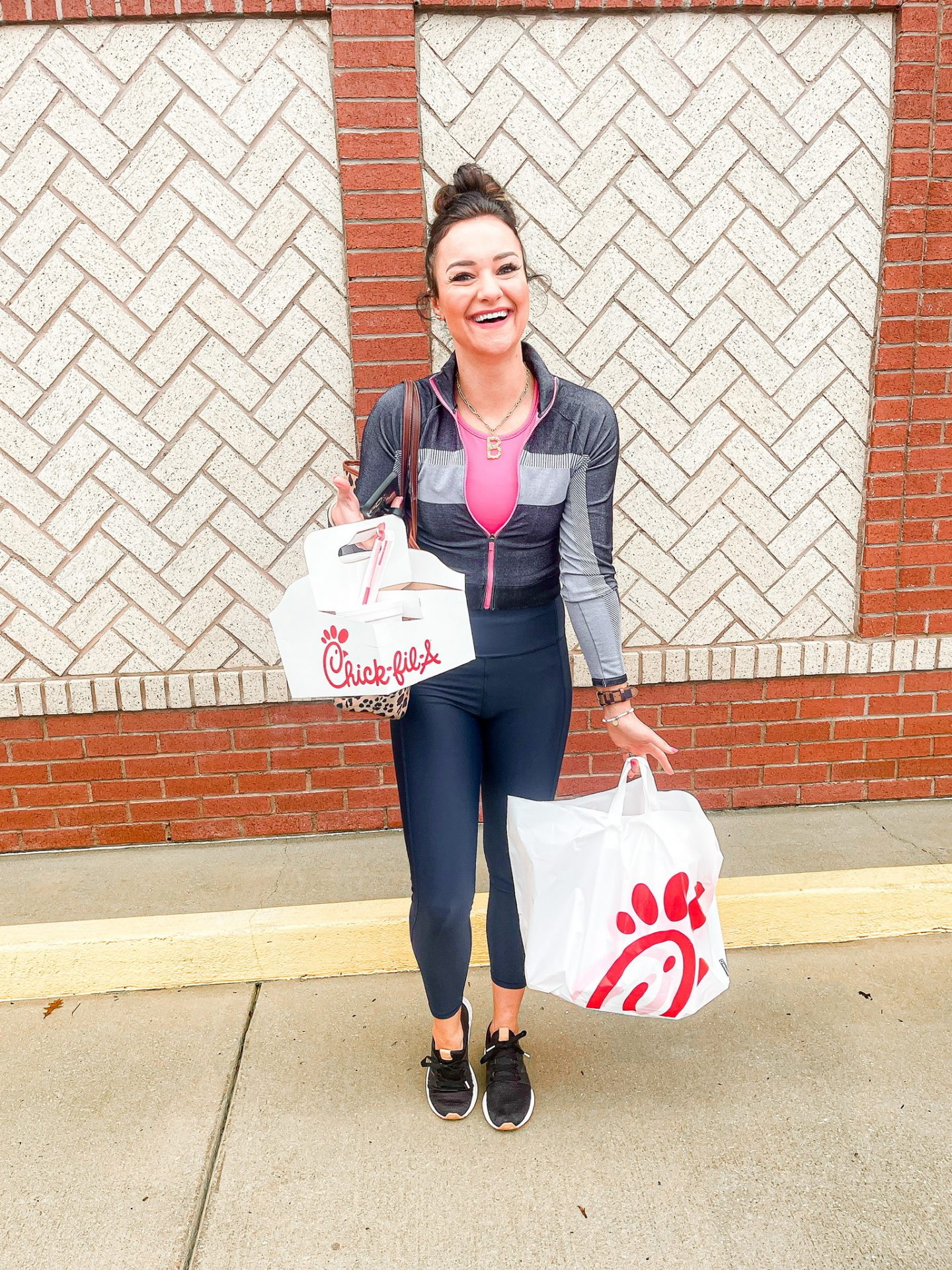 Chick-Fil-A Secret Menu Items:
Cookies and cream milkshake made with chocolate syrup. (This hack makes the milkshake super chocolate-y. YUM!)
Mix creamy salsa dressing and cheese sauce to make your own queso! (Use it as a dip for fries, nuggets, etc!)
Iced coffee, with half and half and a few pumps of pure cane syrup or French vanilla syrup.
Toasted white bun with cheese for your kiddos. (This is just like a grilled cheese.)
Mac and cheese with crumbled bacon on the side. (I mean- enough said!)
Cookie parfait (see my reel above -it's like a healthy dessert!)
The side salad + ranch and polynesian sauce with nuggets is good enough on it's own BUT did you know you can order 1/2 grilled nuggets and 1/2 fried?! Talk about a cool macro/calorie counting hack!
Did you know you can ask them to make your fries extra crispy?
If you get a kids meal with a toy, you can trade the toy in for free ice cream!
SHOP The Chick-Fil-A Secret Menu Post HERE:

Check Out More HERE:
PIN The Post For Later!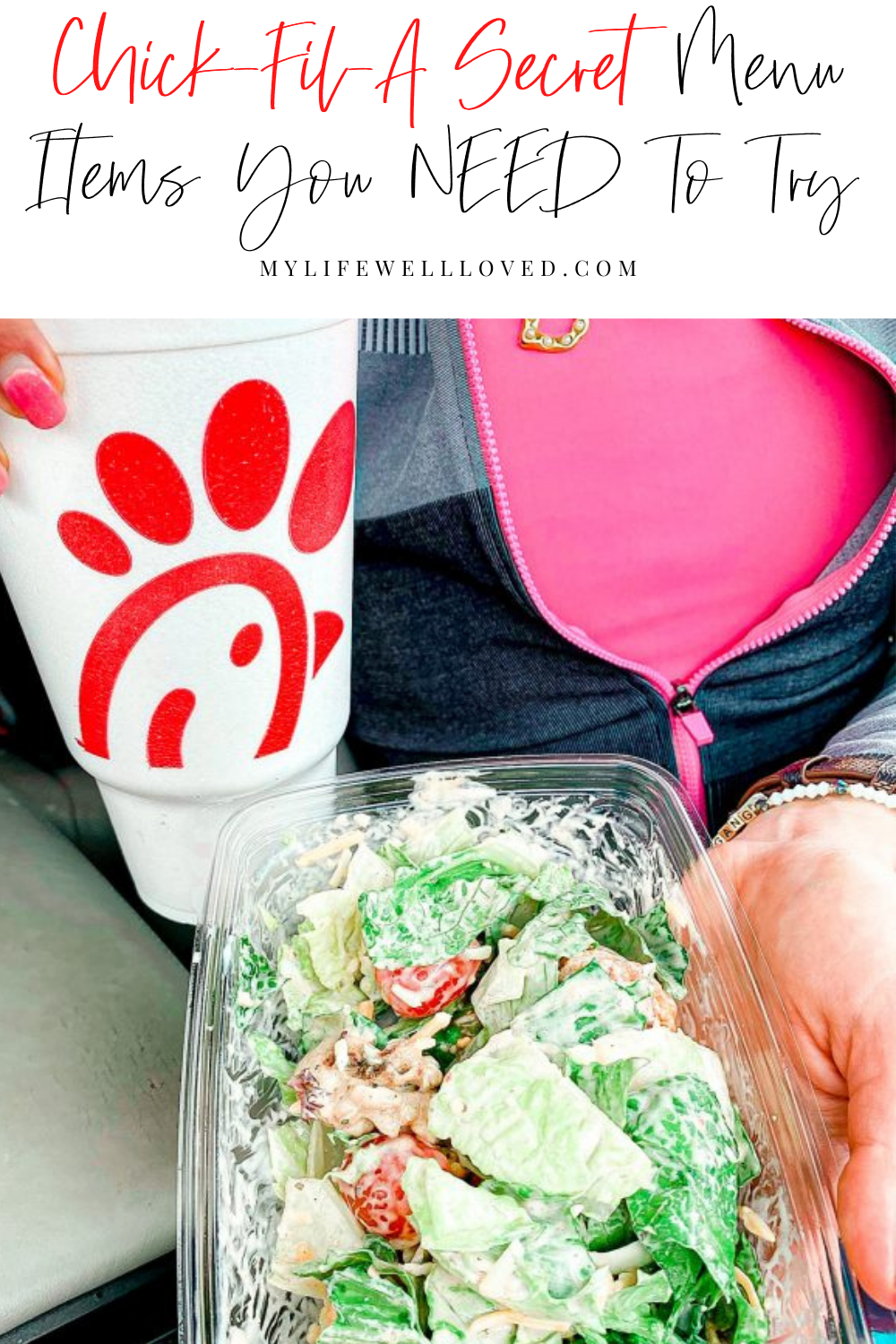 Heather Brown helps busy mamas of young littles who are caught in the hustle to find encouragement in their journey to true health, from the inside out, starting with the heart. Read her journey of learning to live a life well-loved
HERE!