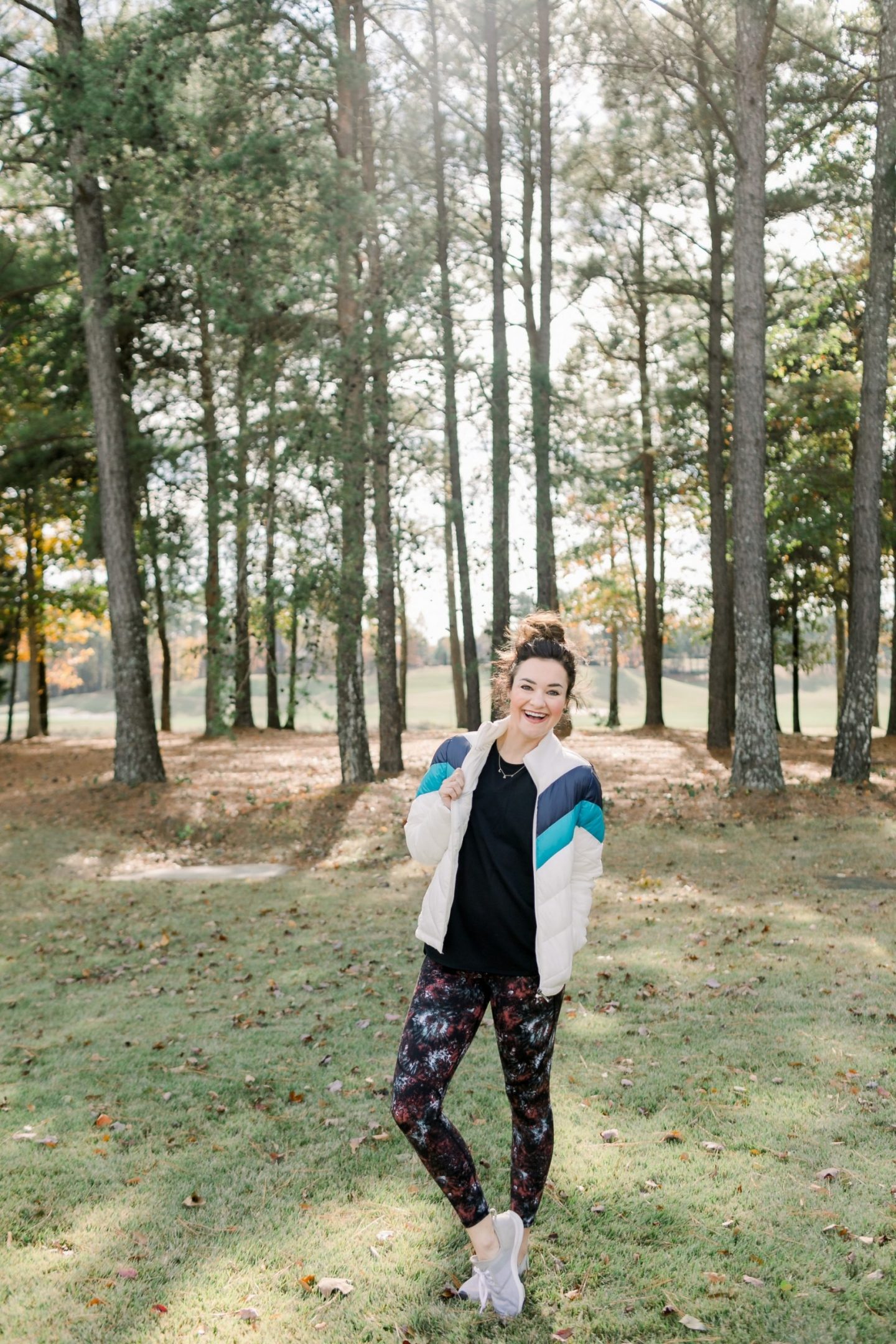 SHOP The Top 10 Healthy Drive Thru Food Photos HERE: Necklace // Similar Puffer Jacket // New Balance Grey Shoes // Amazon No Show Socks // My Go To Lip Combo for Under $10- Nyx Butter Gloss Creme Brulee and Nyx Suede
Photos by Mary Kate Steele Photography
Let's be honest – we are ALL busy, can I get an amen? Whether you're a mama, married, or a gal on a mission, our days get filled up pretty quickly. Eating on the go, and eating HEALTHY on the go can be a huge challenge, especially when you're trying to comply with Whole30, FWTFL, or counting your macros. Don't worry friends, I've found the top 10 healthy drive thru food options for you to try!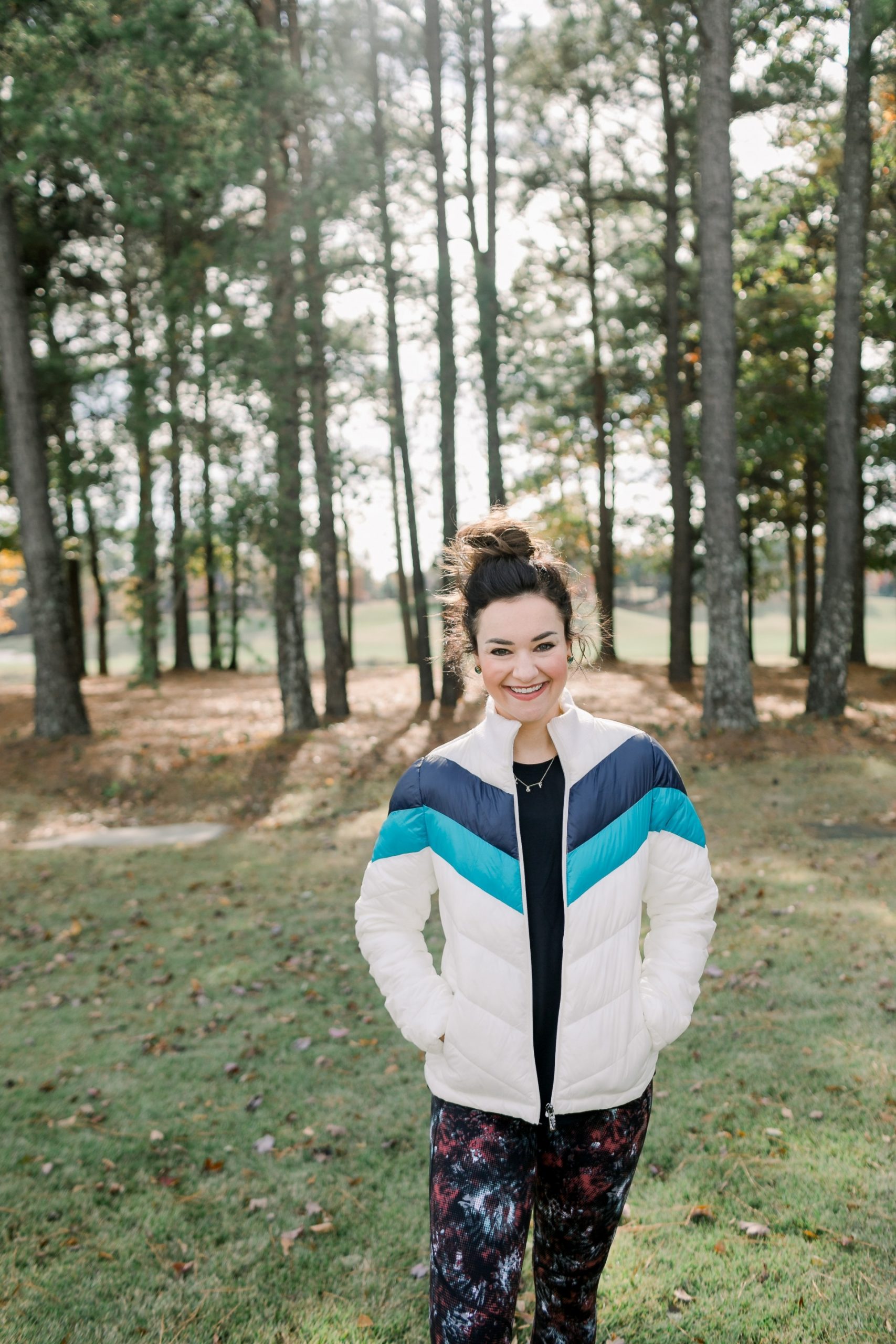 So often fast food is our best option, but are there healthy options out there? YES! Insert my list of the top 10 healthy drive thru foods and restaurants! Would it shock you to know that several of your favorite on the go eateries offer low calorie and healthy alternatives too? Even Starbucks! 
#1 // Chick-fil-A Grilled Nuggets – These are great for FWTFL because you can get in more protein without busting your carbs OR fat! Note: they are not Whole30 approved. See Nutrition Facts HERE.
#2 // Chipotle – So many Whole30 options on their menu. You can customize your bowl to fit your macros depending on if it is low carb day or regular carb day. I suggest leaving out the beans, rice and cheese when you can. But always add guac… can I get an amen?! 😉 See Nutrition Facts HERE.
#3 // Jimmy John's Unwich – I order this with no mayo and substitute guacamole spread! It is Whole30 approved and a great option for low carb day. See Nutrition Facts HERE.
#4 // Zoe's Kitchen – Did you know Zoe's Kitchen has their very own Whole30 menu? Enjoy from a choice of entrees, sides and sauces! And customize your order to fit your macros! Yum! See Nutrition Facts HERE.
#5 // Panera Seasonal Greens Salad – Add a hard boiled egg for extra protein when needed and just skip the dressing- that can be loaded with sugar. You can even bring your own Whole30 compliant dressing with you like my Whole30 Dump Ranch! See Nutrition Facts HERE.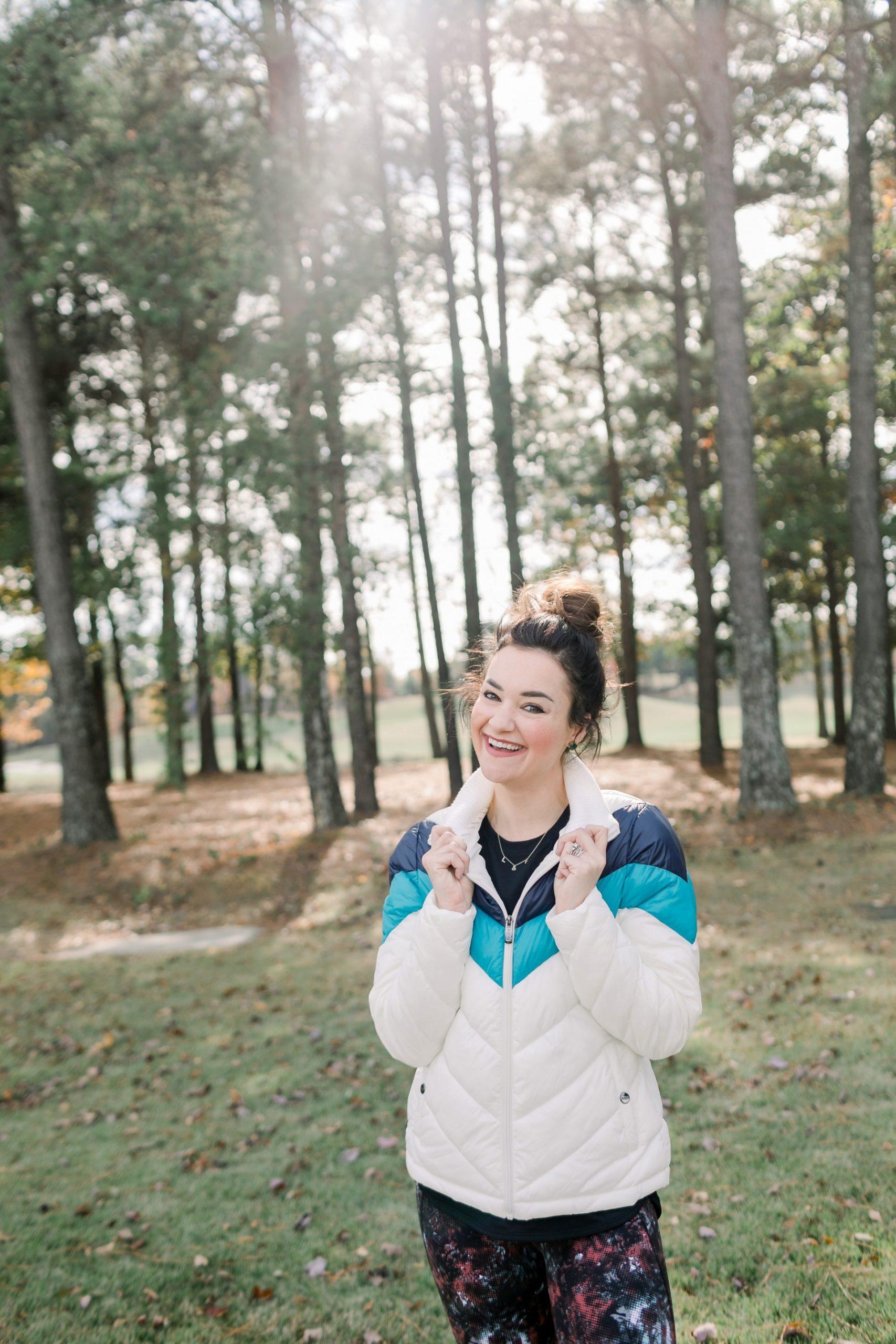 #6 // McDonald's Fruit & Yogurt Parfait – While there are not many items on this menu that will keep you on track, the parfait is probably your safest bet. Not Whole30 compliant but would fit your macros on a regular carb day! See Nutrition Facts HERE.
#7 // Shake Shack Burger – It might surprise you to see this option on the list, but did you know that Shake Shack's burgers are made with 100% beef with no hormones or antibiotics ever?! Just opt out of the bun, cheese, and sauce. Pro tip: have your burger wrapped in lettuce to avoid the carbs! See Nutrition Facts HERE.
#8 // Subway Turkey Wrap – Skip the mayo and cheese and load up on veggies!  See Nutrition Facts HERE.
#9 // Starbucks Egg White Egg Bites – Pair these yummy morning bites with a macro friendly drink as well! See Nutrition Facts HERE.
#10 // Taco Bell Power Bowl – Customize your own bowl with a protein, veggies, pico de gallo and guac! Similar idea as Chipotle but without as clean of ingredients. See Nutrition Facts HERE.
PIN The Healthy Drive Thru + Restaurant List HERE: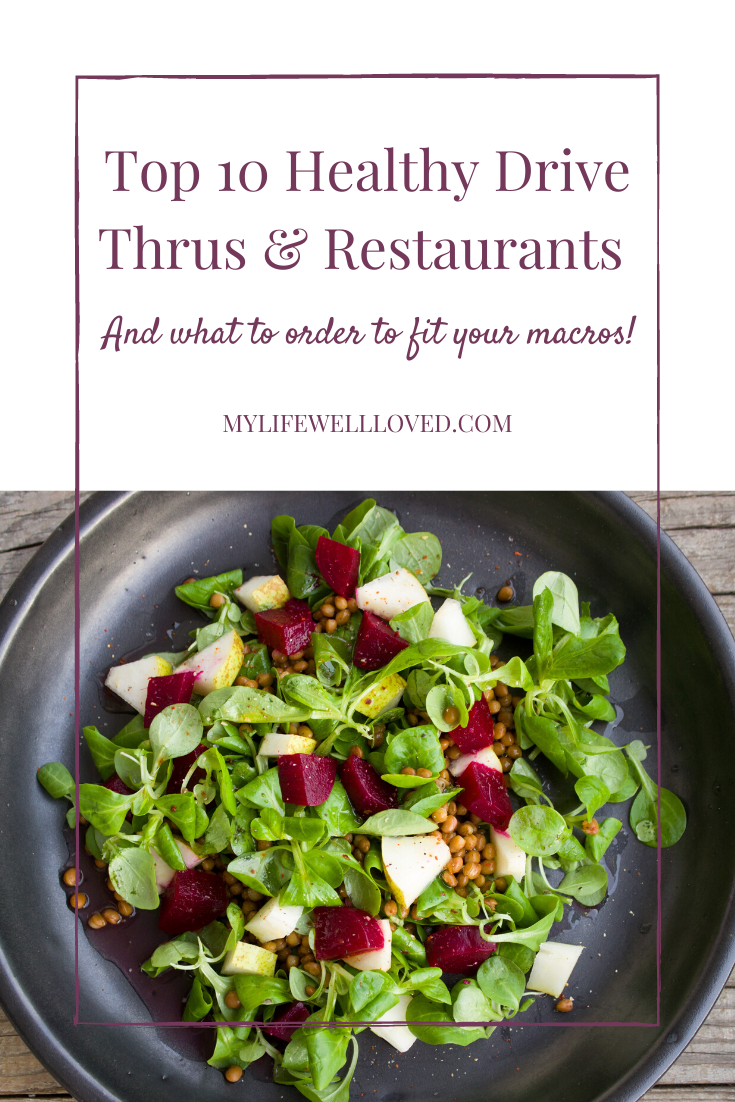 Heather Brown helps busy mamas of young littles who are caught in the hustle to find encouragement in their journey to true health, from the inside out, starting with the heart. Read her journey of learning to live a life well-loved
HERE!