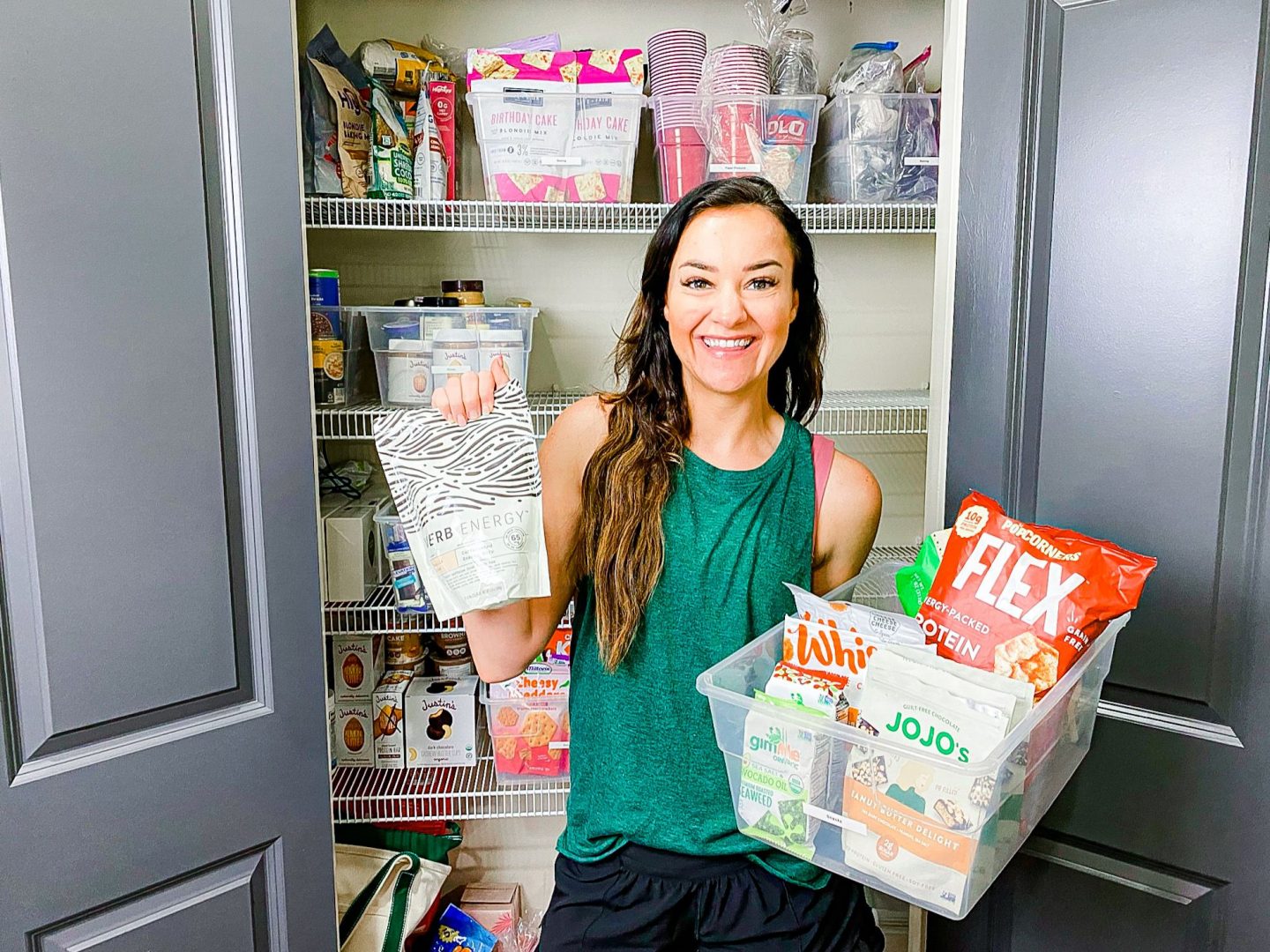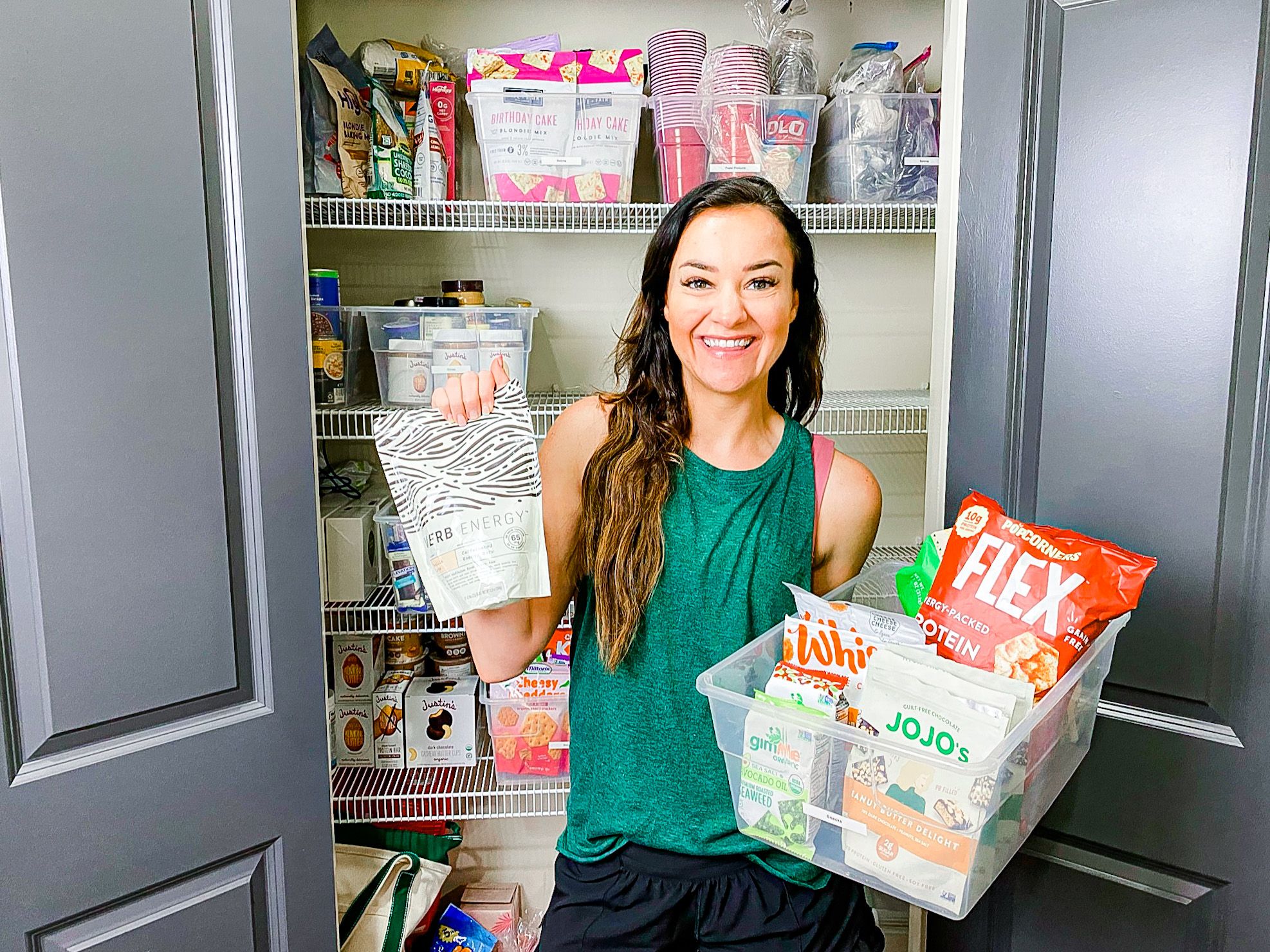 SHOP The How To Organize Your Pantry Post HERE:

Okay y'all, I'd say our friendship is on a whole new level. You are getting a peek inside my very messy, very disorganized pantry and cabinets. REAL TALK: I struggle big time with keeping things tidy around here with a busy lifestyle. While I love for the spaces in our home to be pretty, crisp, clean, and organized, keeping up with it in the day to day functionality of our home just isn't always practical. Heck, I'm lucky if I'm caught up on laundry and we have clean clothes to wear!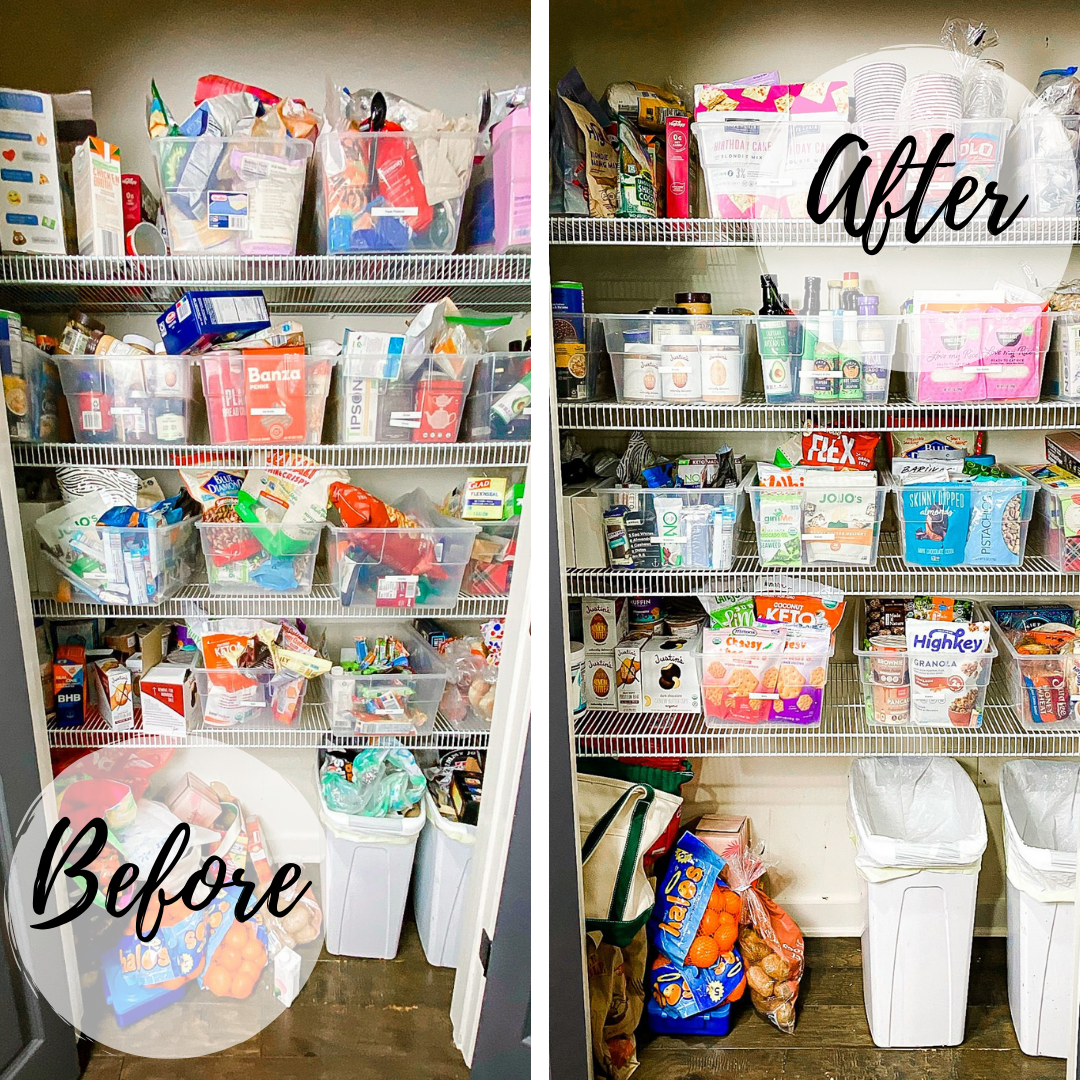 SHOP our clear organizing bins on Amazon HERE!
After a few months of finding myself frustrated because I couldn't locate certain cooking ingredients or spices and realizing we are over-buying because our favorite snacks are hidden deep in the depths of this pantry, I decided to tackle the project head on last week.


SHOP our clear turntables on Amazon HERE!
In my Meal Planning For The Busy Mom Ebook, I have a whole chapter devoted to "prepping your pantry for success"! Essentially if you are going to overhaul your meal planning game or if you are going to make a lifestyle switch to clean eating, you have to first stop and prep your kitchen! While I won't go quite as in-depth as I do in my ebook, let's chat through 6 easy steps you can do TODAY to organize your pantry!
If you're looking for more pantry organizing goodness, head over to She Gave It A Go and check out how she organized her pantry and made it SO beautiful!
6 Steps For How To Organize Your Pantry:
Yep, you heard me. We've gotta make a MESS before we can make PROGRESS. First you need to pull everything out of your pantry and begin categorizing. Think about grouping your pantry items into categories like the following:
SNACKS
BREAKFAST
BABY FOOD
DRY GOODS
VINEGARS & OILS
DRINKS
PAPER PRODUCTS
BAKING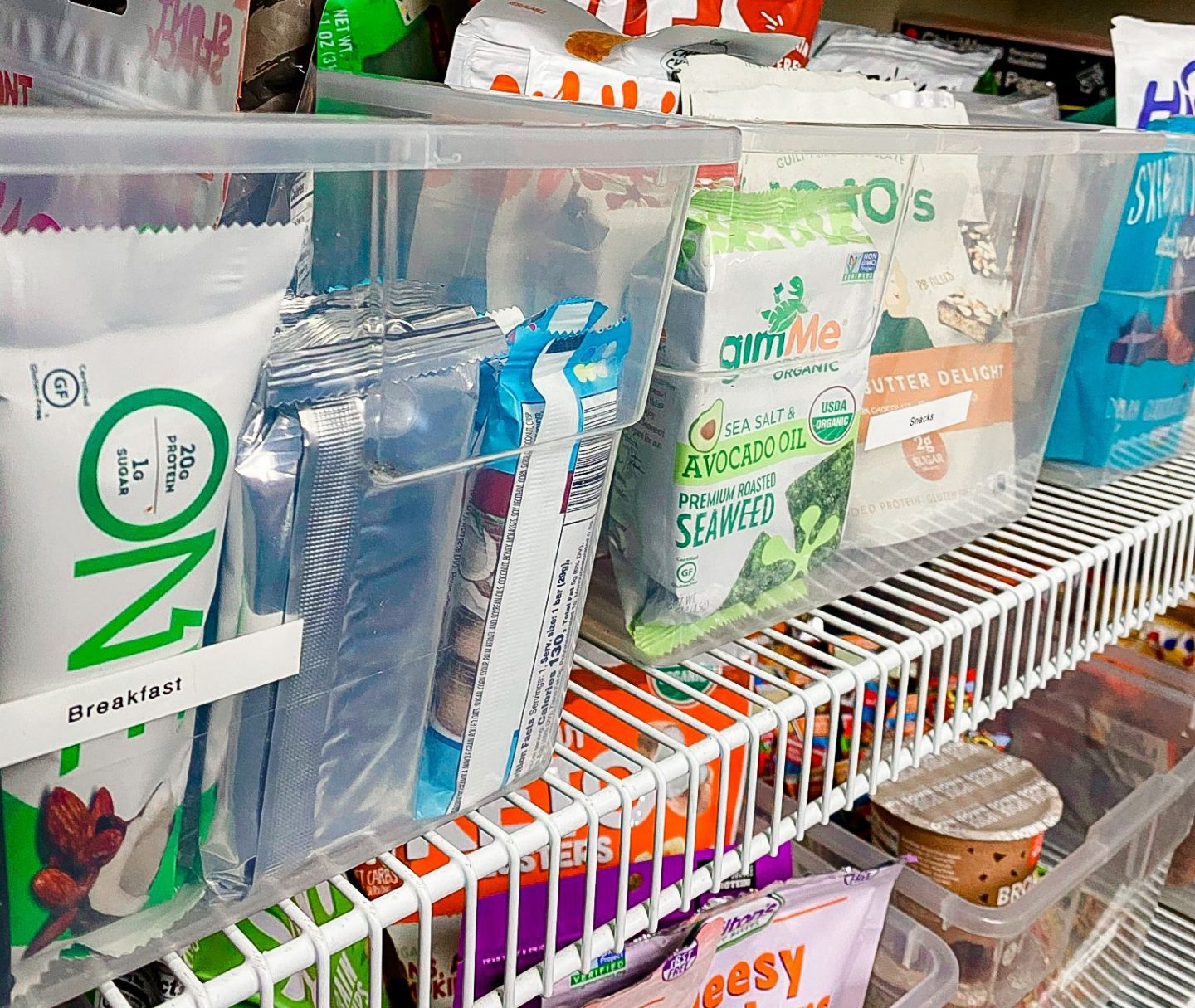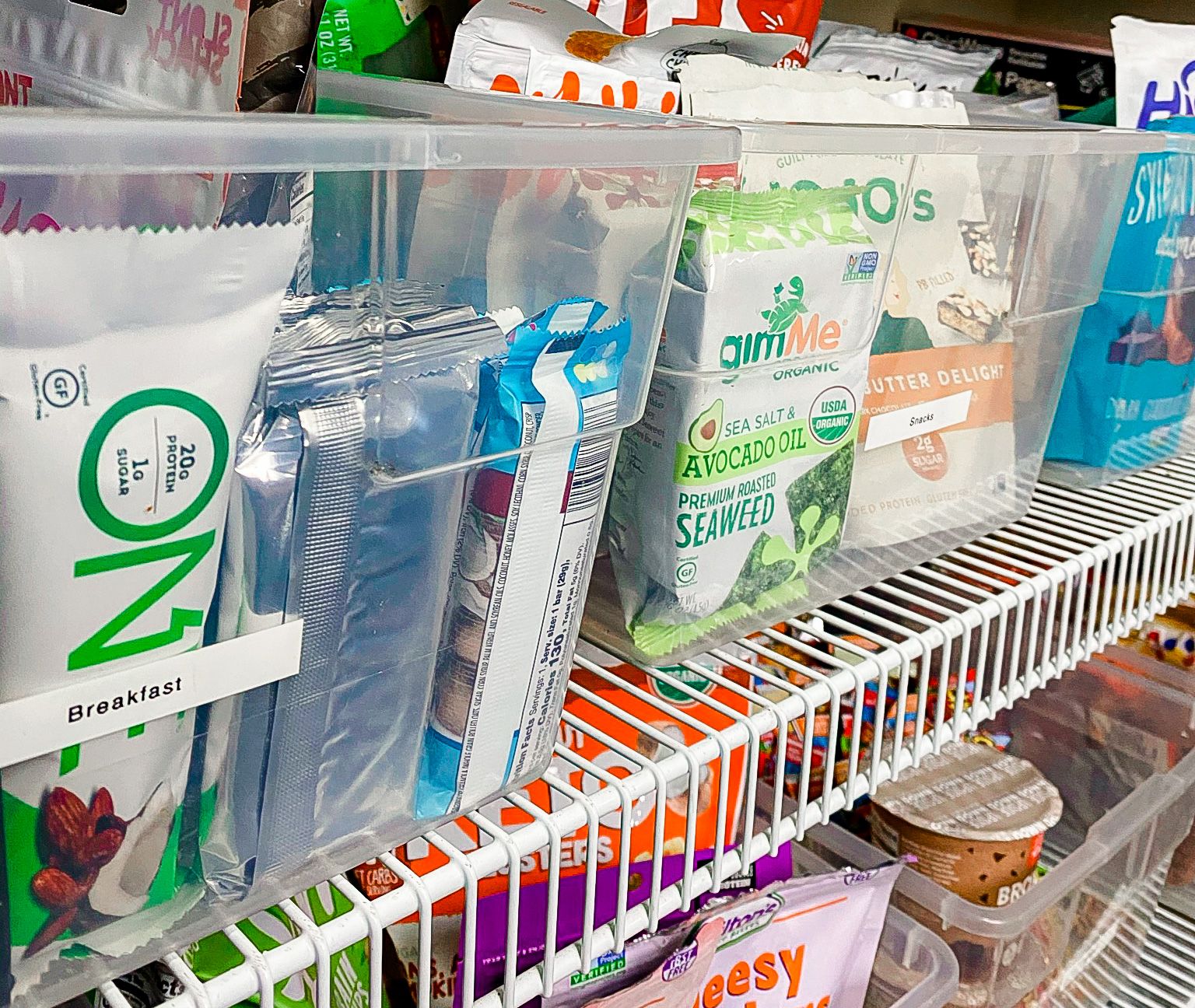 See all our favorite kid snacks HERE… and snacks for mama HERE!
NOTE: This is not a copy and paste list! The categories that work best for me may not be what is best for you. Find what categories work best for your family!
If you haven't done it in awhile, let's go ahead and purge all the things that are outdated, expired, or fall into the "my family will never eat this again" category. It's time to clear the space for the pantry staples you actually need so you can be a true meal planning QUEEN!


I actually have a handy dandy template for this that you can find on page 23 in my Meal Planning Ebook! Ultimately, you want to keep track of what you already have in your kitchen. How many cans of beans do you have in your pantry? Write it down! Do you have 5 opened jars of cinnamon? Write it down! This will help you know what you already have "in stock" and what you need to replenish when you go to stock up on all your clean eating staples!
Alright, now let's put the pantry back together! But ONLY put back the things that are still good and that you actually eat! As you are putting items back into your pantry, try to think through what makes the most sense functionally and practically. If you don't want your little ones grabbing at glass bottles of sauces, let's place those on a higher shelf! If you don't bake often, get all those bulky items out of the way of your everyday essentials!
TIP: I keep healthier kid snacks low for the boys to grab themselves and the chocolatey, more "treat" like snacks where only where mama can reach to grab for them!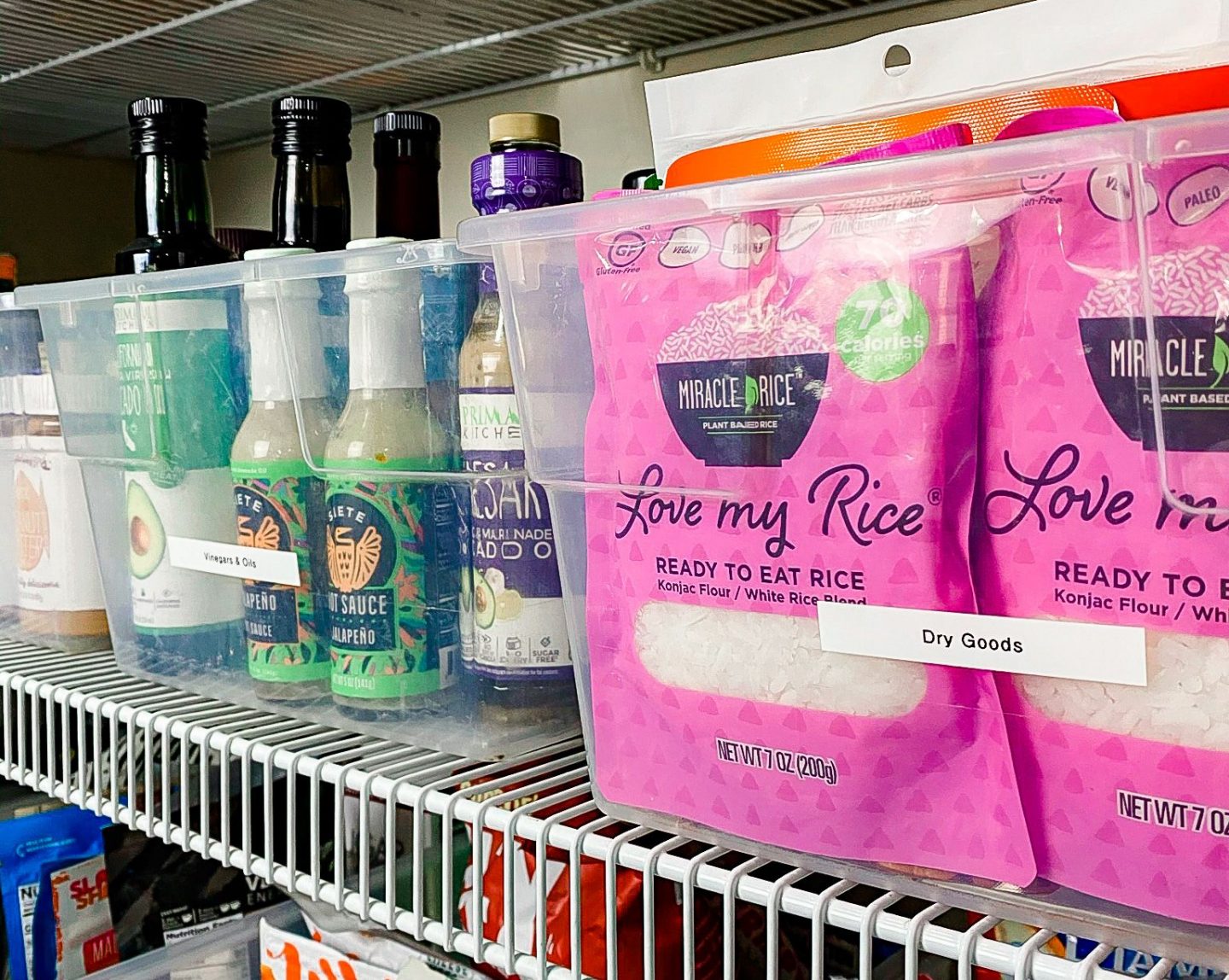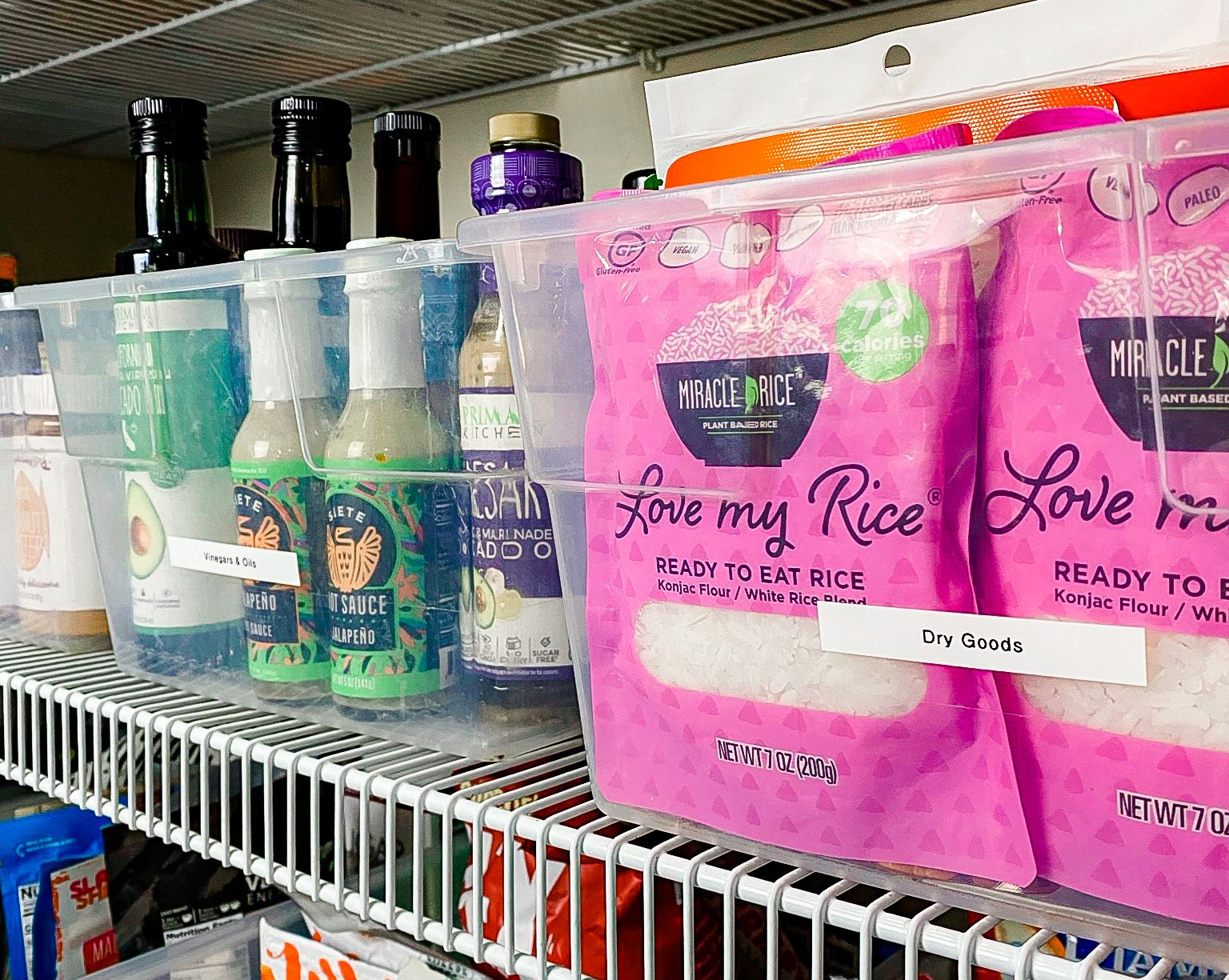 SHOP our clear organizing bins on Amazon HERE and the MLWL reader favorite label maker HERE!
While Instagram will tell you that you need to spend $1,500 at The Container Store to get the perfect pantry revamp, let me tell you that you don't! If that fits your budget and makes you happy, GO FOR IT SISTA! But it certainly isn't the only way to organize your pantry. While I do have a few clear bins I purchased of Amazon, it's not necessary. I bet you might even have little containers lying around your home you could repurpose in your pantry. Or hit up the Dollar Tree to see what types of bins they have for $1.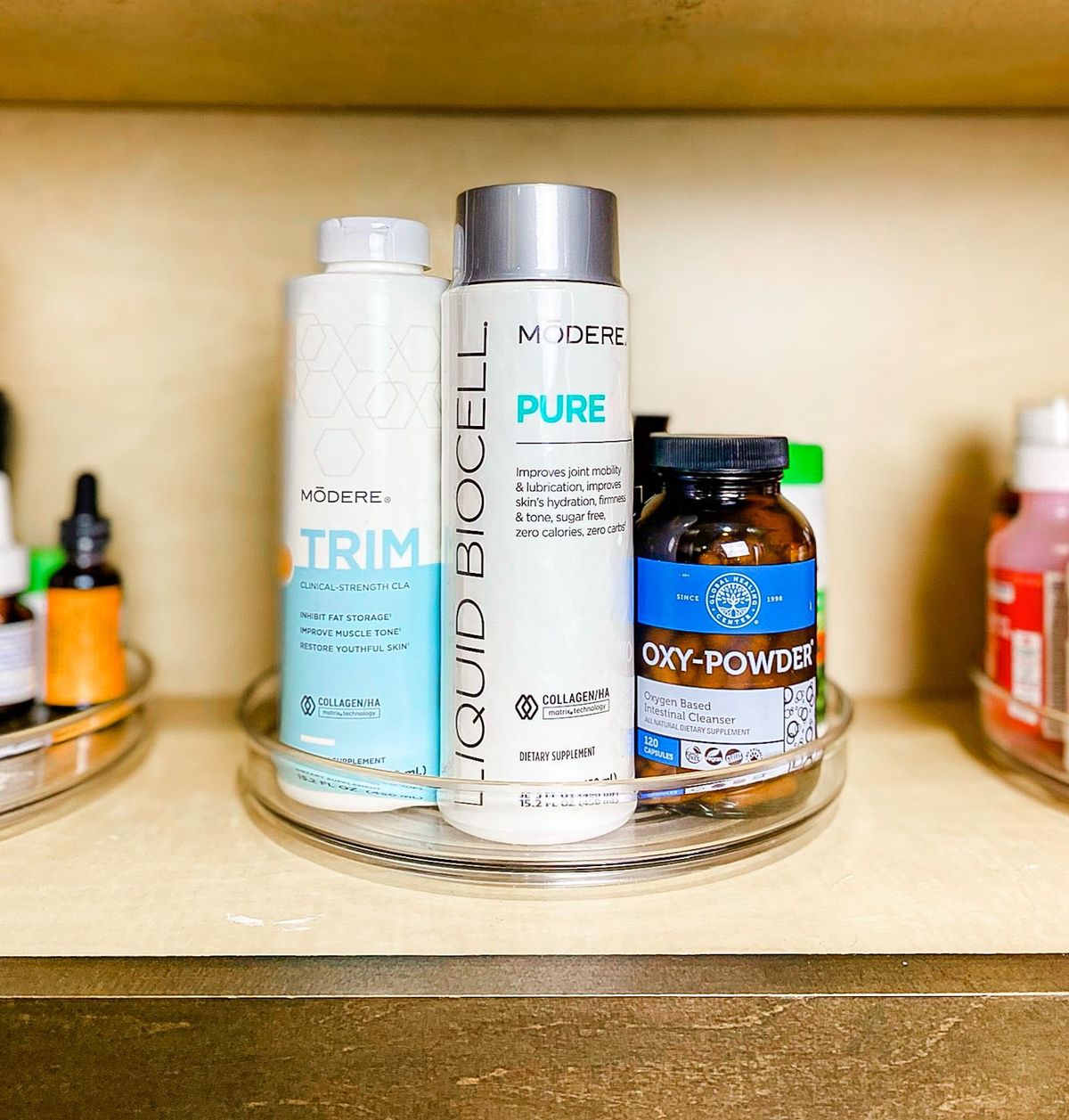 SHOP our clear turntables on Amazon HERE and my vitamins + supplements I take every day HERE!
I do love these clear turntables that easily keep my spices and vitamins and supplements organized and accessible. They contain the chaos, if you will! You can find them here on Amazon!
I have a whole section in my ebook devoted to why clean eating is important but ultimately eating clean helps me feel and look my best which in return helps me be a better mama, wife, and friend. It plays a huge role in helping me live a life well loved.
Going into the grocery store to stock up on clean eating staples without a game plan will likely end in wasted dollars and time. Let me help ya out! CLICK HERE to get my FREE Clean Eating Pantry Staples Checklist! This will help guide you through knowing what to stock in your very organized pantry to help you eat clean and meal plan successfully! If you want to learn more about my diet or join me on May 17th for the 6 week health program, FASTer Way To Fat Loss, click HERE!
If you are already an avid meal planner, GO YOU!!! If you are needing a crash course, I highly recommend downloading my $9.99 Meal Planning Ebook to walk you through Meal Planning 101 and kickstart your first meal plan with some of my favorite recipes!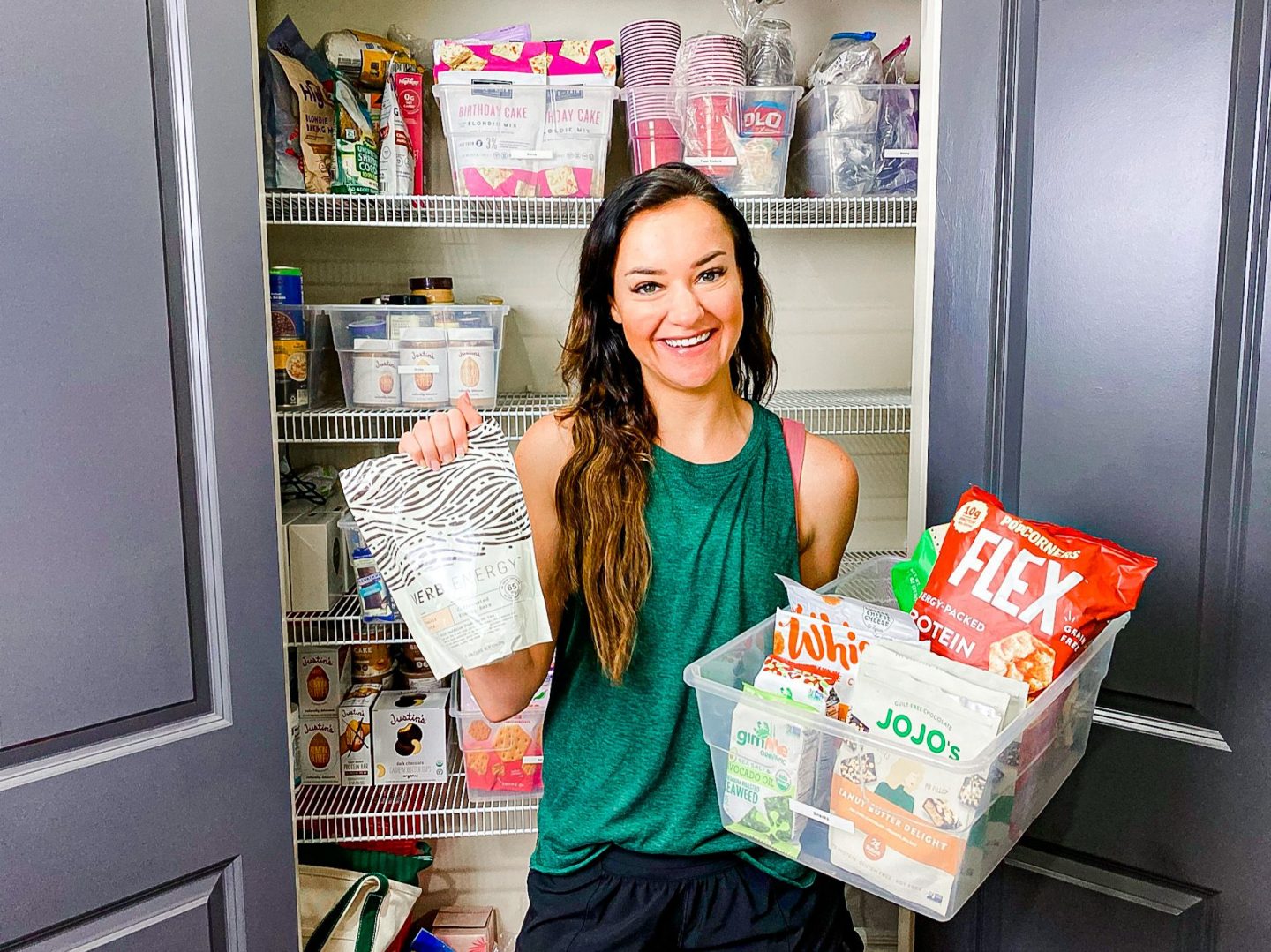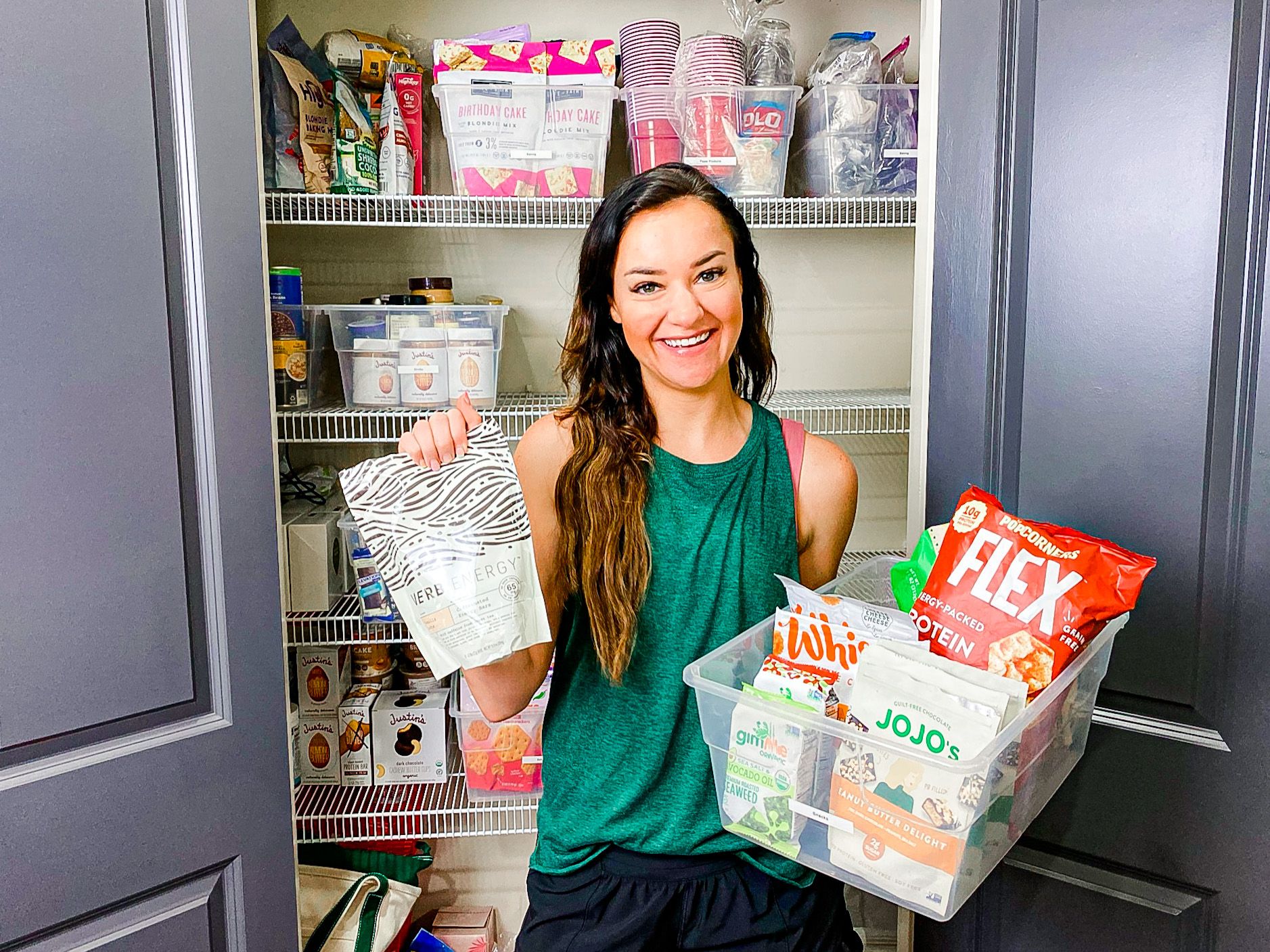 One thing I love to identify is where our meal plan will live in our kitchen. Having a home for your meal plan, whether it be a chalkboard, white board, a piece of paper hung on your fridge, or even something inside your pantry, helps everyone uphold the meal plan throughout the week! I know it helps me remember to grab Thursday's meat out of the freezer to thaw or to actually start the crockpot meal on Tuesday in enough time to eat before small group!
Having your meal plan visible for the family to see also helps everyone pitch in! If I have burgers on the schedule and my grill master hubby, Eric, is in charge, he gets the reminder visually to light up the grill when he gets home from work. If your kids are older, they might enjoy seeing how they can help mom in the kitchen before dinner or maybe they'll look at the meal plan before asking the question, "MOM, WHAT'S FOR DINNER?!".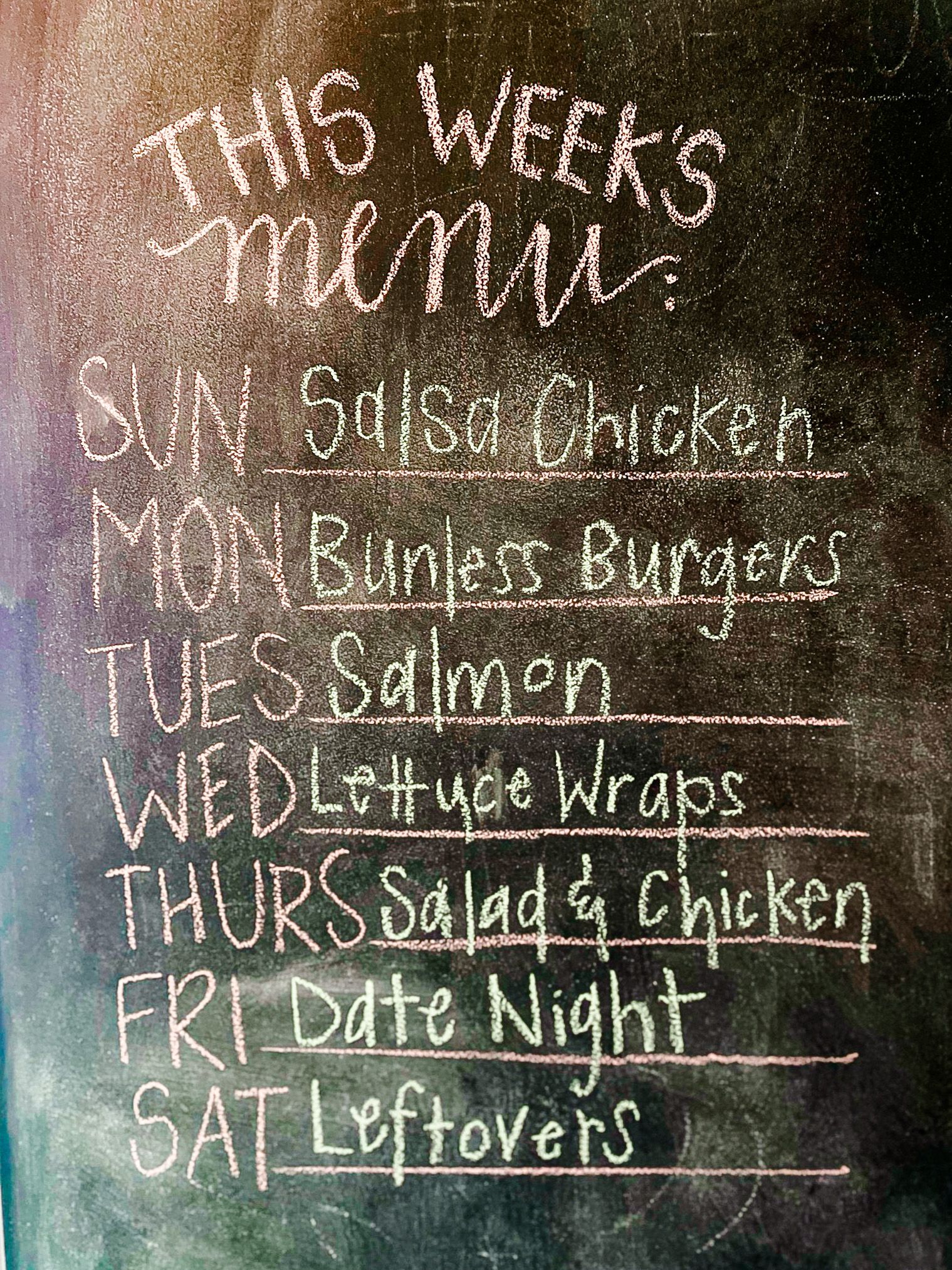 If you're looking to shop some of these ideas for displaying your meal plan, check out the links below:

Organized Pantry, Check! Now What?
If you have your pantry looking clean, organized, and functional, and are feeling motivated to take the next step in clean eating and meal planning, CLICK HERE to learn more about my Meal Planning For The Busy Mom eBook and CLICK HERE to see what people think about it and read testimonials about how it helped them!
Looking For More Inspiration? Check Out The Posts Below!
SHOP The How To Organize Your Kitchen Pantry Post

Pin The How To Organize Your Kitchen Pantry Post For Later!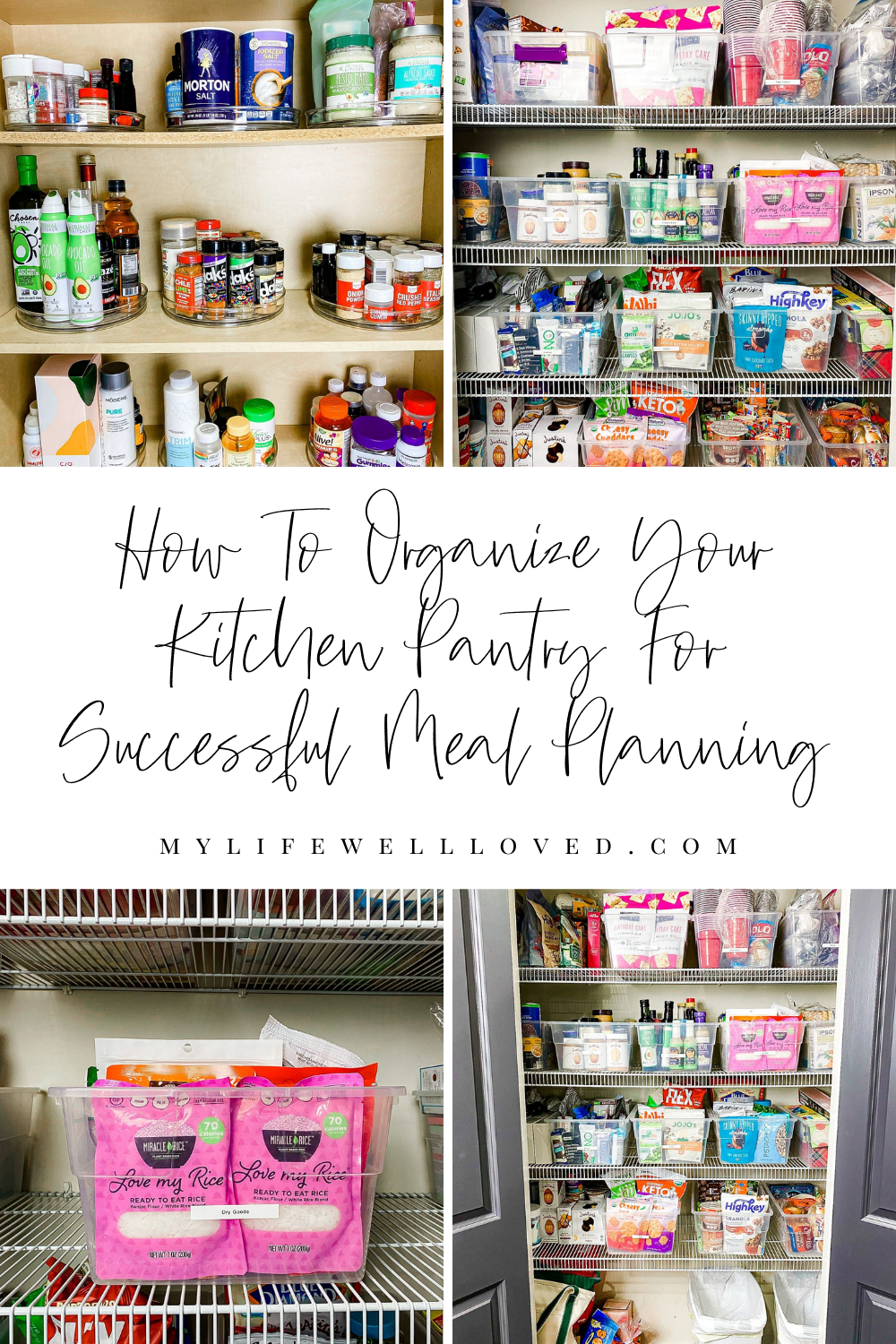 Heather Brown helps busy mamas of young littles who are caught in the hustle to find encouragement in their journey to true health, from the inside out, starting with the heart. Read her journey of learning to live a life well-loved
HERE!