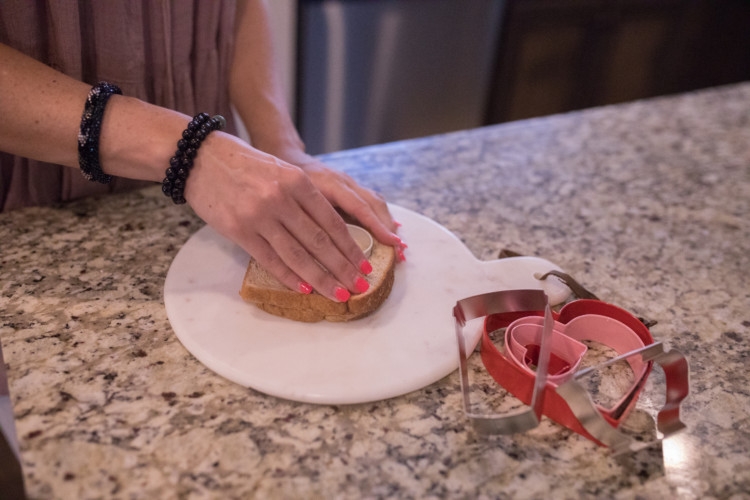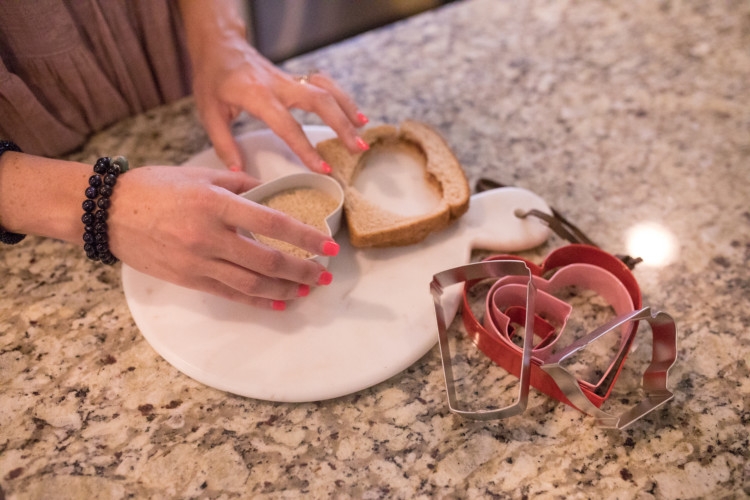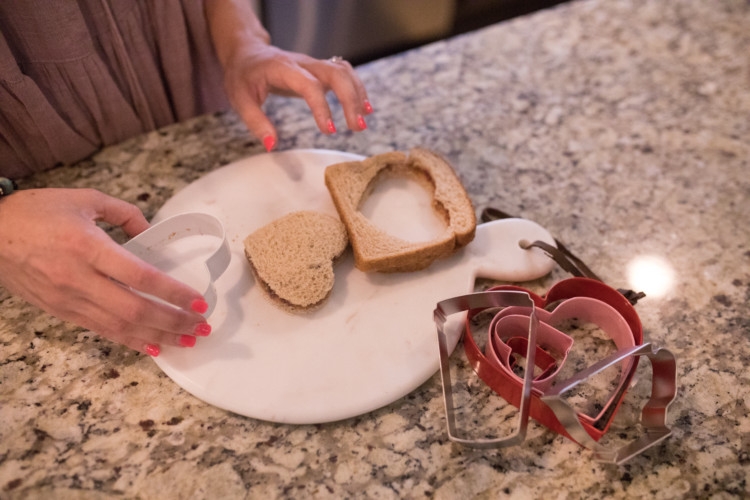 Thank you to R&M International for partnering with me on this post and thank you for supporting the brands that support MyLifeWellLoved. Photos: Casey Marie Photography
Because of the popularity of the Chicken and Spinach Pasta Bake, our Vanilla Almond Fruit Dip and the Whole30 White Chicken Chili recipes here on the blog, several of you have asked what my most loved kitchen tools are. My favorite kitchen gadgets are pretty low key because I like no muss, no fuss cooking.
I know a majority of you feel the same way so I thought you may like to see some of my most used, loved or even the kitchen products that I think are the cutest (ha!) in my kitchen. Because honestly if some of it isn't cute enough, it may not entice me into the kitchen. 😉 You may know that Eric cooks more in our home than I do. Especially when it comes to grilling out. In Alabama, we do a lot of grilling out almost year round because the weather is so accommodating.
Typically Eric will make our main dish and I make the sides, or if we make an actual recipe that gets cooked in the oven or made in the crockpot I'll do that.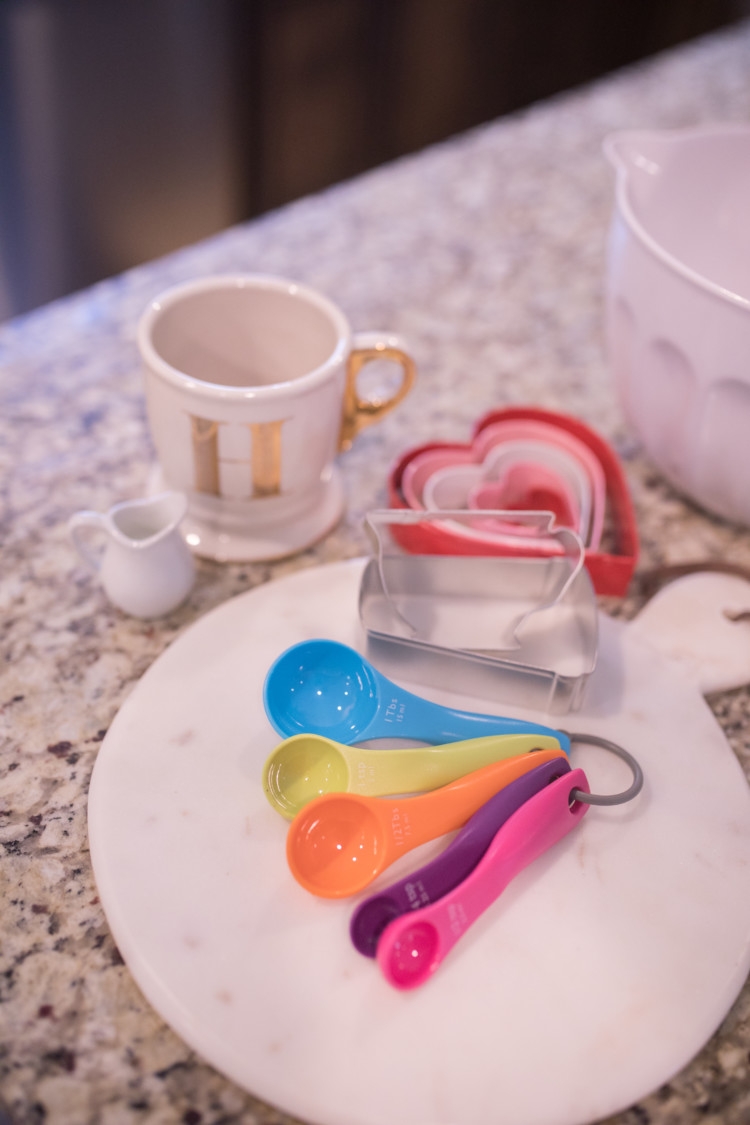 My Favorite Kitchen Gadgets:

Slow Cooker: This is the lazy cook's best friend! I love using this in my house in the summer when I don't want to heat up the house with the oven and in the winter because warm comfort food always sounds amazing then. You can check out this slow cooker Italian Sausage Stew if you want a comforting recipe to try soon.

Measuring Spoons: A basic necessity, but there's so many fun ways to make these a bright part of your cooking experience. I love these colorful ones from R&M! How cute are they?!
Knife Set: One thing that I wish I would have realized when we first got married and registered was that an amazing knife set is so important! No matter how you cook, you will inevitably be using lots of knives. I also wish I would have listened when my mom told me not to wash my good knives in the dishwasher. Whoops!
Cork Pops: My in-laws gifted this Cork Pops wine opener to us a few years ago and we love it! It makes opening a wine bottle SO easy and it's a fun little "show" for when you entertain guests.
Plastic wine glasses: I gifted the hubs these a while back for his summer birthday so we could enjoy them at the pool, and now we've had several sets. I love getting them monogrammed and taking them on family walks or up to the pool or on a boat at the lake without the worry of shattering glass. Heads up, these fair better not going through the dishwasher as well. Who would have thought?! 😉
Cutting Board: Just like the knife set mentioned earlier, this is a must have in ANY kitchen. I love getting a fun one with my initial on it, funky designs or something that can double as a charcuterie tray. I love our marble and wood one that's UNDER $30 on Amazon!
Serving Tray: I can't get enough of marble, wooden and initial serving trays for cheese trays and other apps. We love to host so lots of these are a must!

Cookie Cutters: You may not have expected to see cookie cutters on my list, since the cookies I have on my blog are paleo and don't really need cookie cutters, but I am loving this cute heart set for making Leyton's picky palette a little easier to work with. As you can see, I use this adorable heart set from R&M International to make his Peanut Butter and Jelly sandwich and I've also been known to use them on fruit and other items. If you've got a picky eater too, make sure to check out this post I did on how I try to infuse variety with your kids.
If you want some uber cute cookie cutters, you can check out R&M International  for over 950 unique cookie cutter designs! I mean what?! I didn't even know there could be that many different cookie cutter designs. Anything you can think of, there's a cute cookie cutter for it! R&M makes quality, affordable baking and kitchen accessories so if you haven't heard of them yet, let them be your next stop for some cutesy gifting to a friend or even yourself. 😉
Coffee Pot: When we first moved into our new home, we had almost nothing set up in our kitchen but you know what we did have set up? The coffee pot. Complete and utter necessity for this non-morning person. In fact, I even found these cute coffee travel mug cookie cutter.
Milk frother: In the same vein, one of our first big kitchen purchases was our milk frother and espresso machine. We love enjoying a latte on weekend mornings together or treating company to an after-dinner drink.

Creamer holder: This little individual creamer holder goes in the cute category. I can't get enough of it out on our kitchen island when we do breakfasts together. It just makes me smile.
Espresso machine: We love our espresso machine and Eric asks for pods every Christmas from my family in his stocking. 🙂 We've recently found out about this brand on Amazon that is slightly cheaper than the Nespresso pods.
Ninja blender: Y'all know by now I LOVE a good smoothie as evidenced by my chocolate workout recovery smoothie, blueberry smoothie and weekly IG story posts of me making one for lunch or snack when I'm working at home. We've had this Ninja for years and it's still going strong! My favorite part about it is that it comes with the little cups that you can blend in, flip up the right way and drink directly from them on the go!
Mixing Bowl: Last but not least, I love my white grooved mixing bowl. I got mine at Williams Sonoma a few years back, but I found this one on Amazon for you guys in case you want one similar.
What are some of your favorite "fun" kitchen tools? I'd love to hear in the comments below!
Heather Brown helps busy mamas of young littles who are caught in the hustle to find encouragement in their journey to true health, from the inside out, starting with the heart. Read her journey of learning to live a life well-loved
HERE!