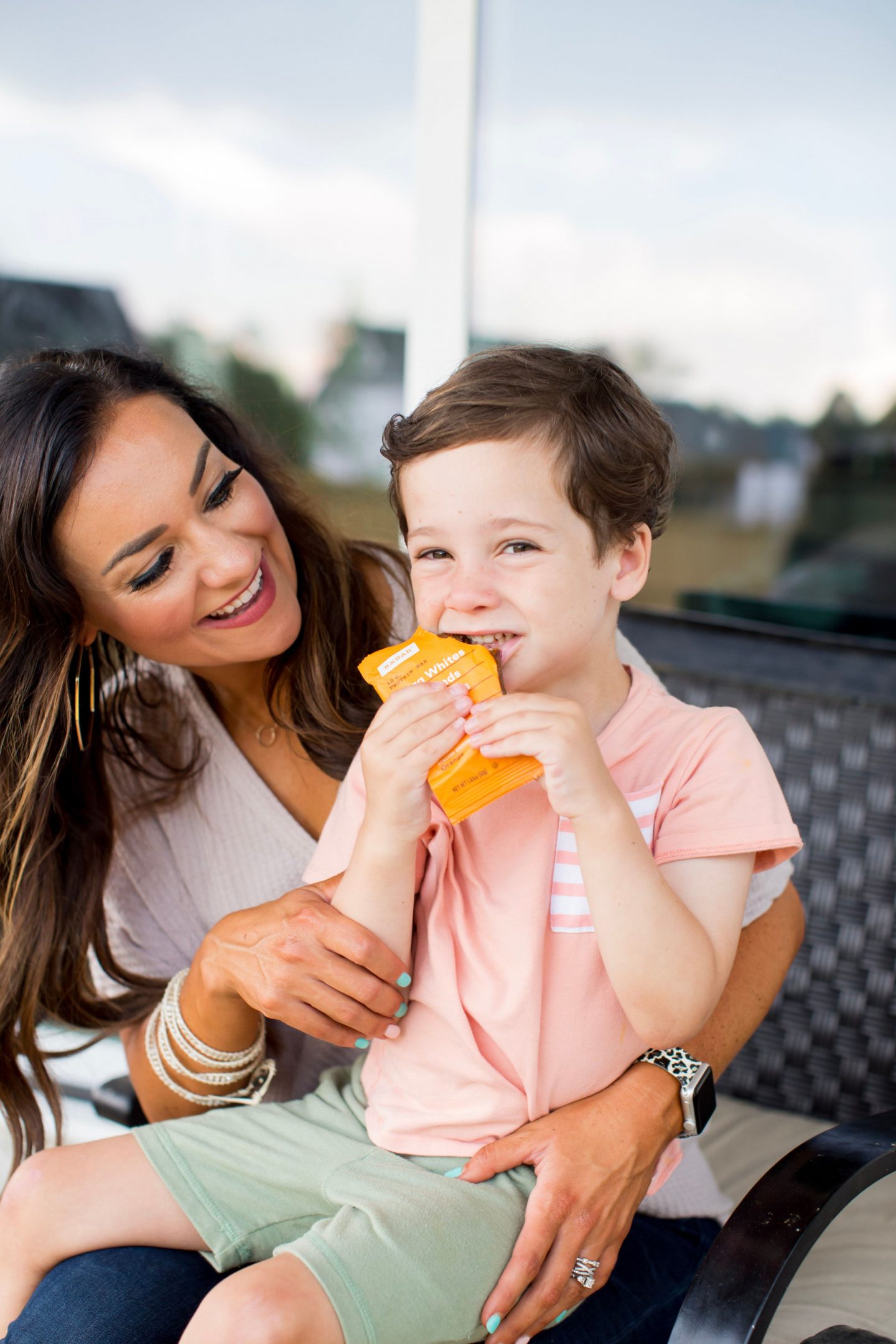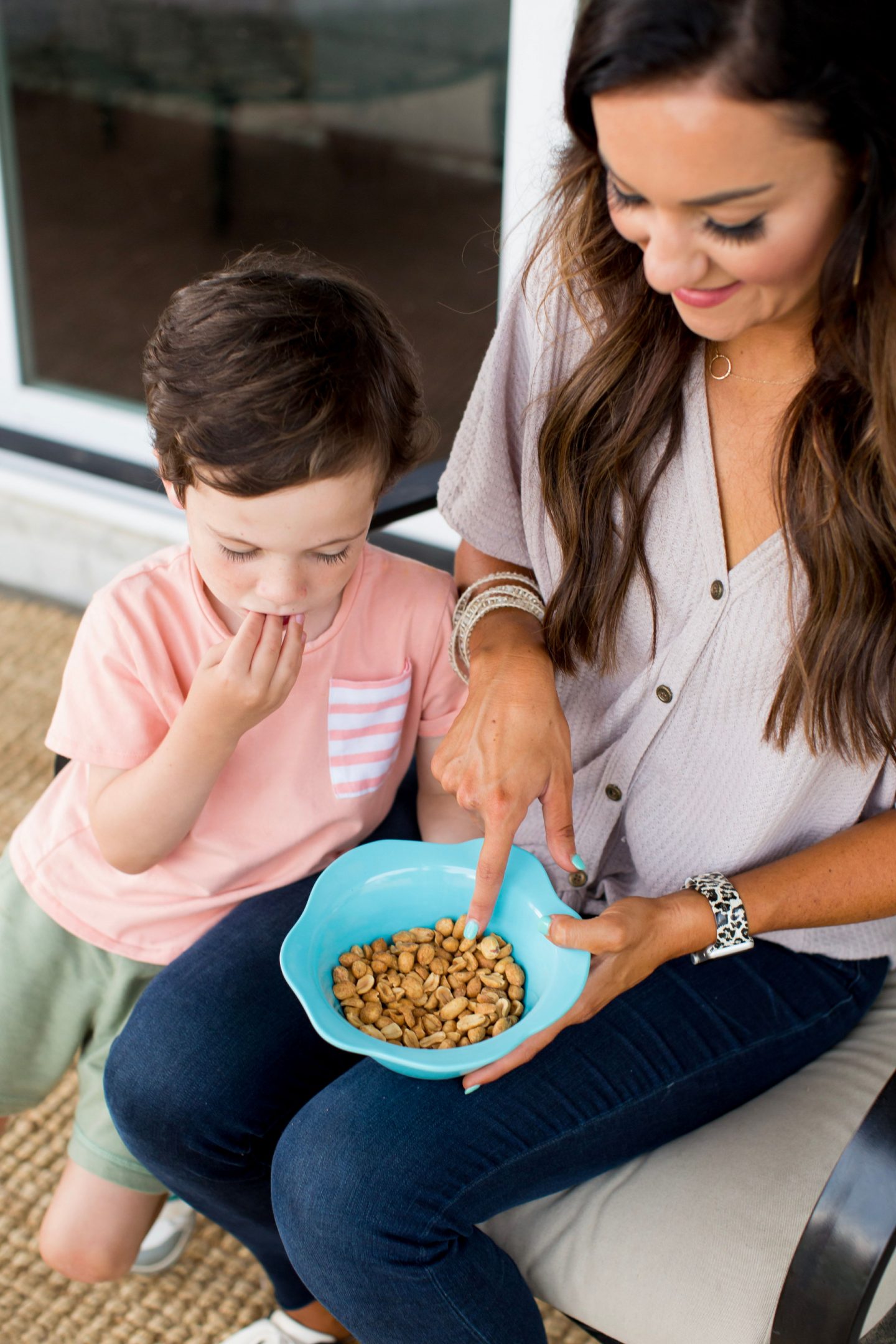 SHOP The Best Snacks For Kids Post HERE:

Photos by Magen Davis Photography
Thank you to Milton's Craft Bakers and Brainiac Kids for partnering with me on this post!
What is the key to keeping your littles happy? To prevent the meltdowns, convince them into taking the family photo, or making dinner at a restaurant a little more manageable? I know that all my mamas are responding with a resounding… SNACKS!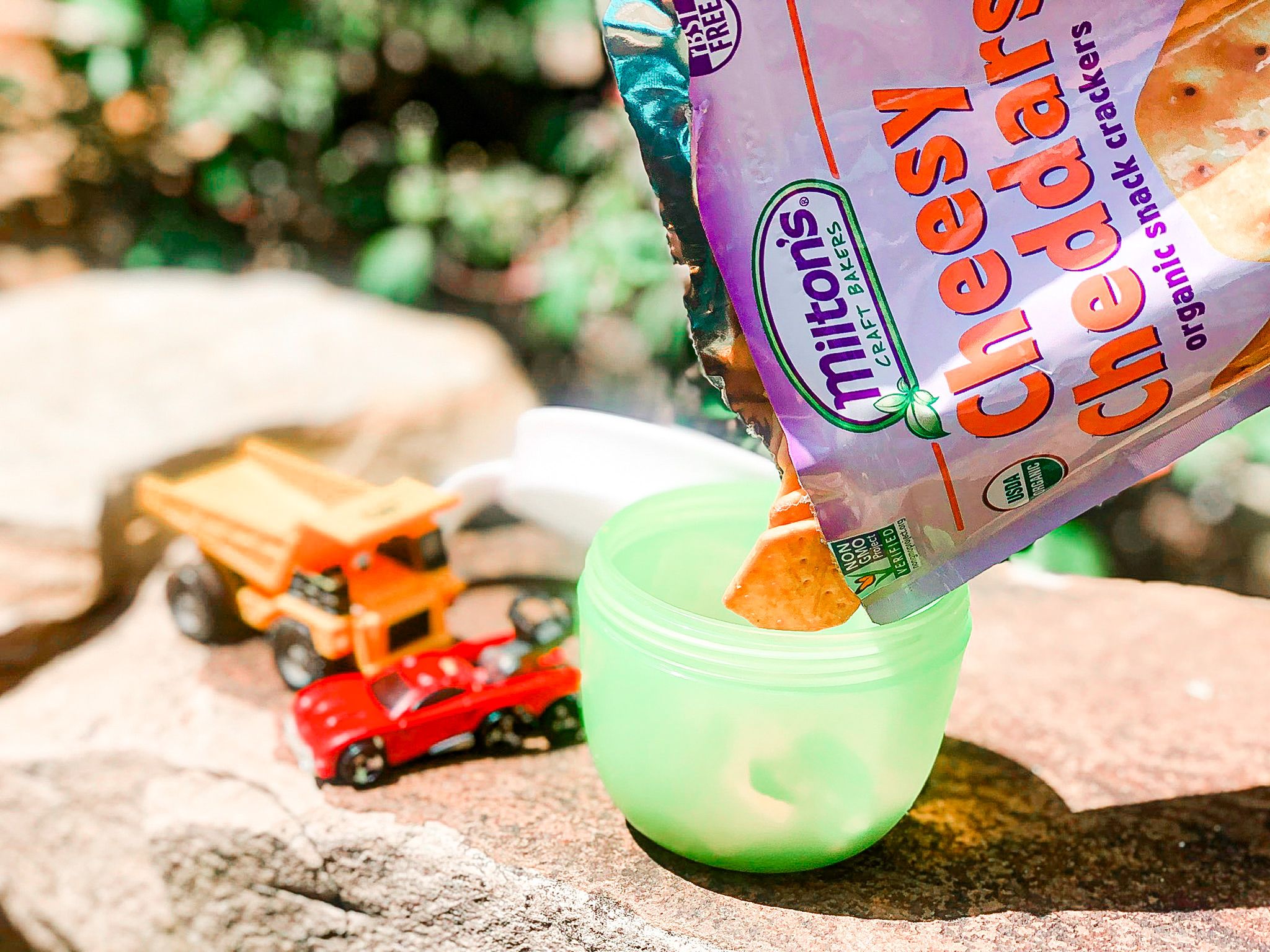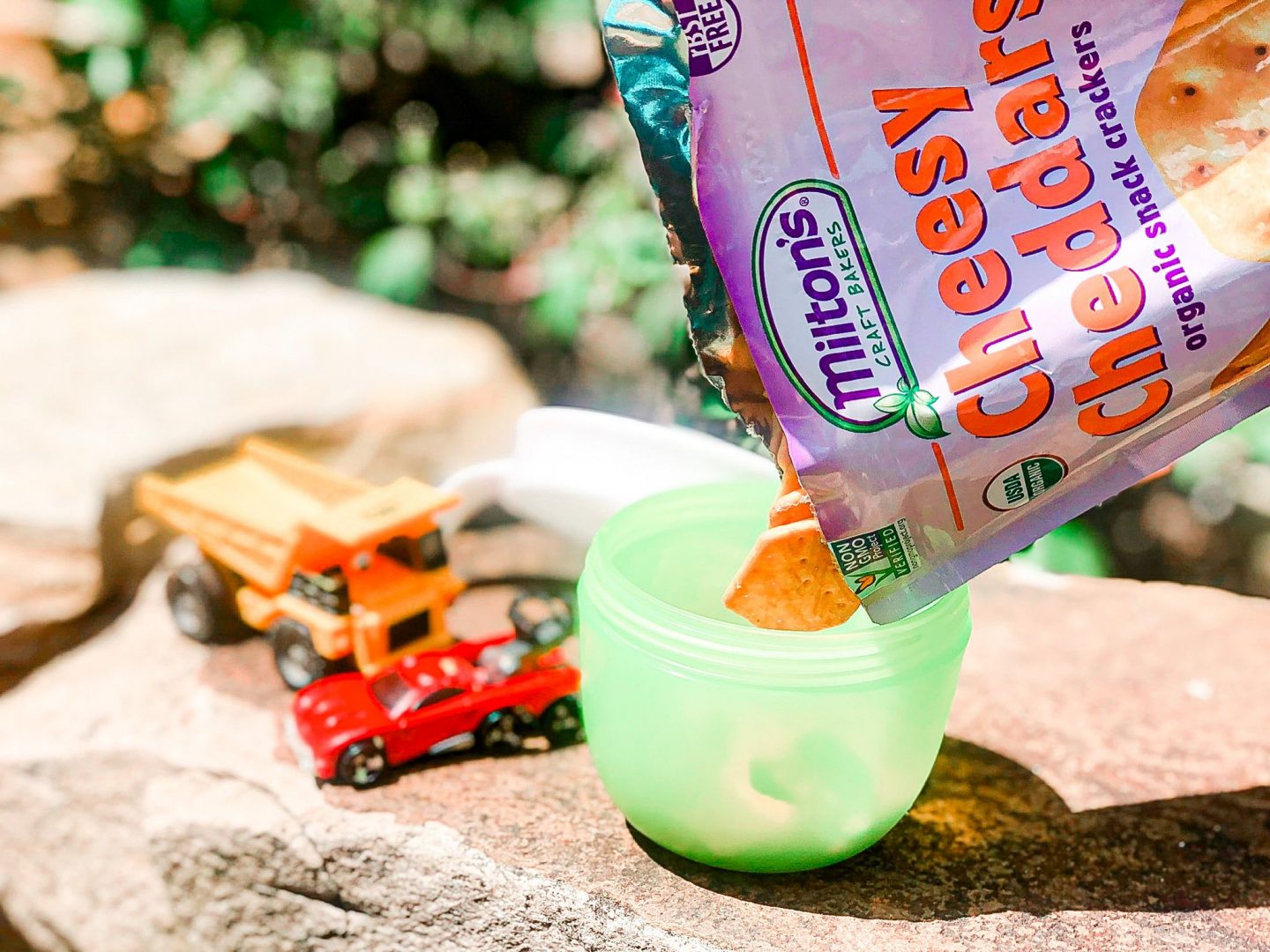 I keep them in the car, in my purse, in my kitchen, and just about any odd spot you can think of. I specifically add a list of kid friendly snacks to my weekly grocery list when I work on my meal plan.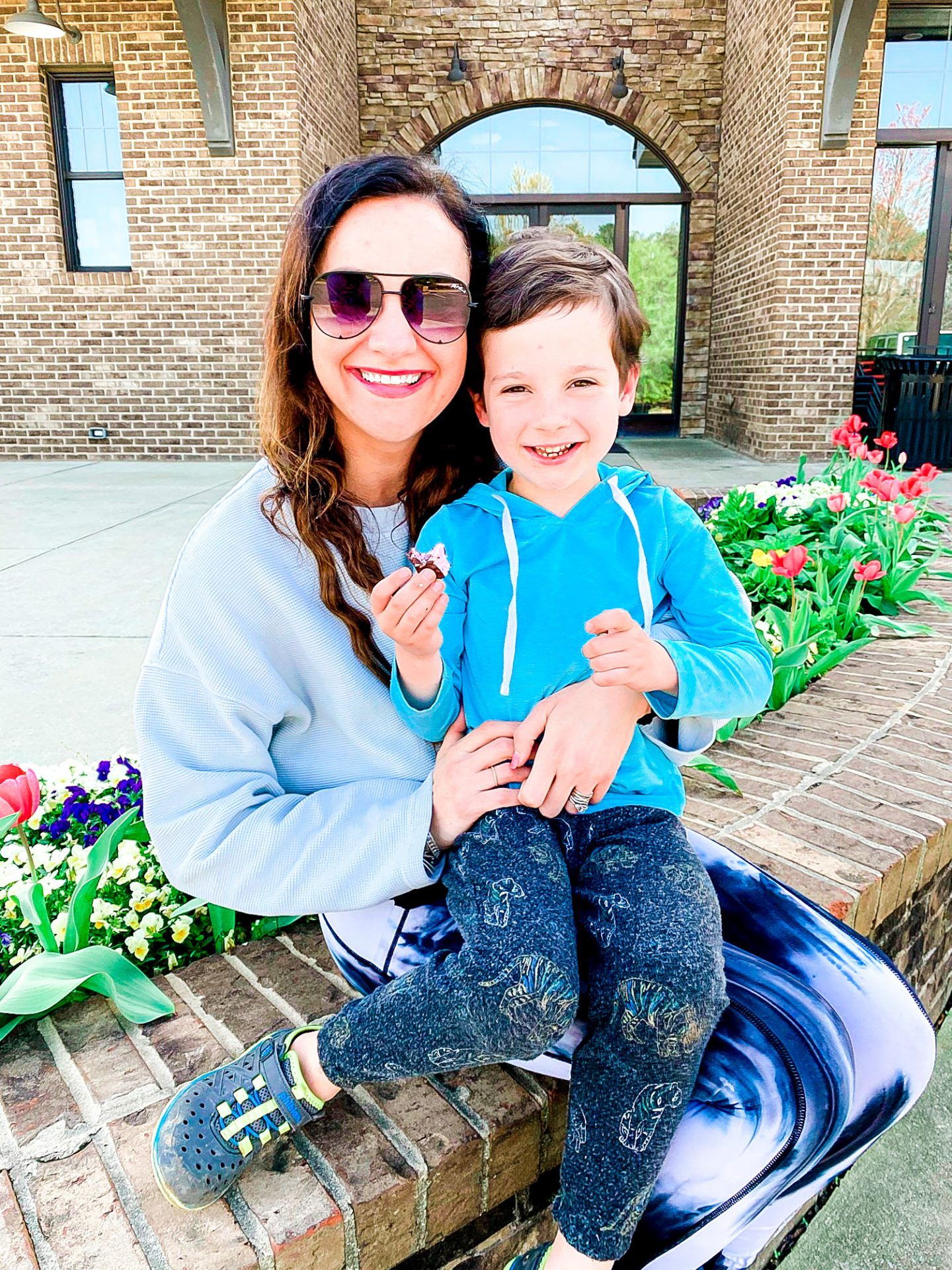 In my Meal Planning For The Busy Mom Ebook, I share my list of things we buy EVERY week at the grocery store so we always have our must-have items in stock. I also give ideas for easy + affordable lunch ideas, snack ideas, and dinner ideas with kids in mind! I've shared a little SNEAK PEEK below: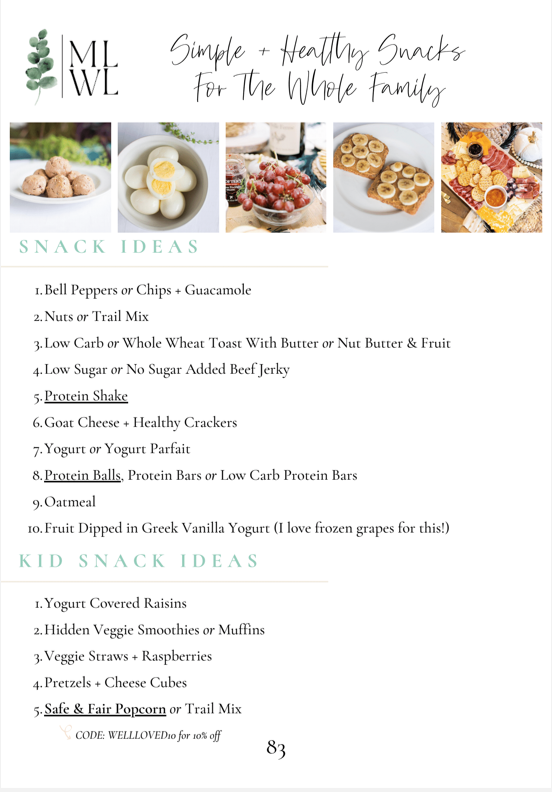 I know it can be a little bit overwhelming to start meal planning, that's why I wrote a complete guide for busy mamas just like you. You can check it out HERE! I guarantee it will save you time and money each week!
Our Favorite Applesauce Squeezers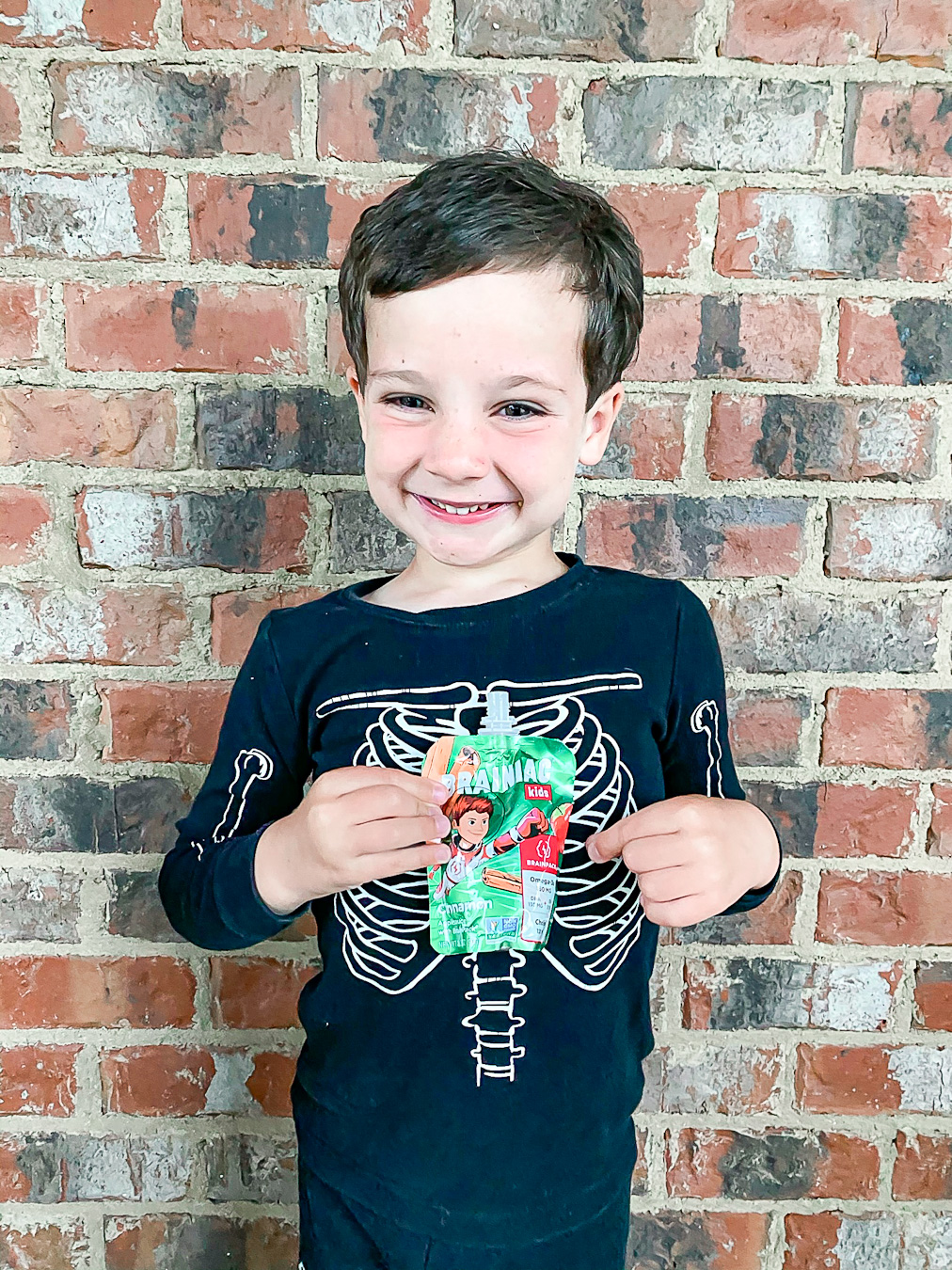 For at least a year, we have been stocking up on Brainiac Kids Smart Squeezers applesauce pouches aka "happy apples" as the boys call them! These pouches are made with the really good stuff… packed with Omega-3s and Choline, brain nutrients for those little brains that are still developing!
They are non-GMO and contain no soy, nuts, or gluten! Perfect for your littles with certain allergies. On average, kids are only getting 20% of their Omega-3 DHA/EPA needs. With one serving of these Applesauce pouches with BrainPack, they get up to 90%! These are a GREAT grab-and-go, no mess snack for your littles!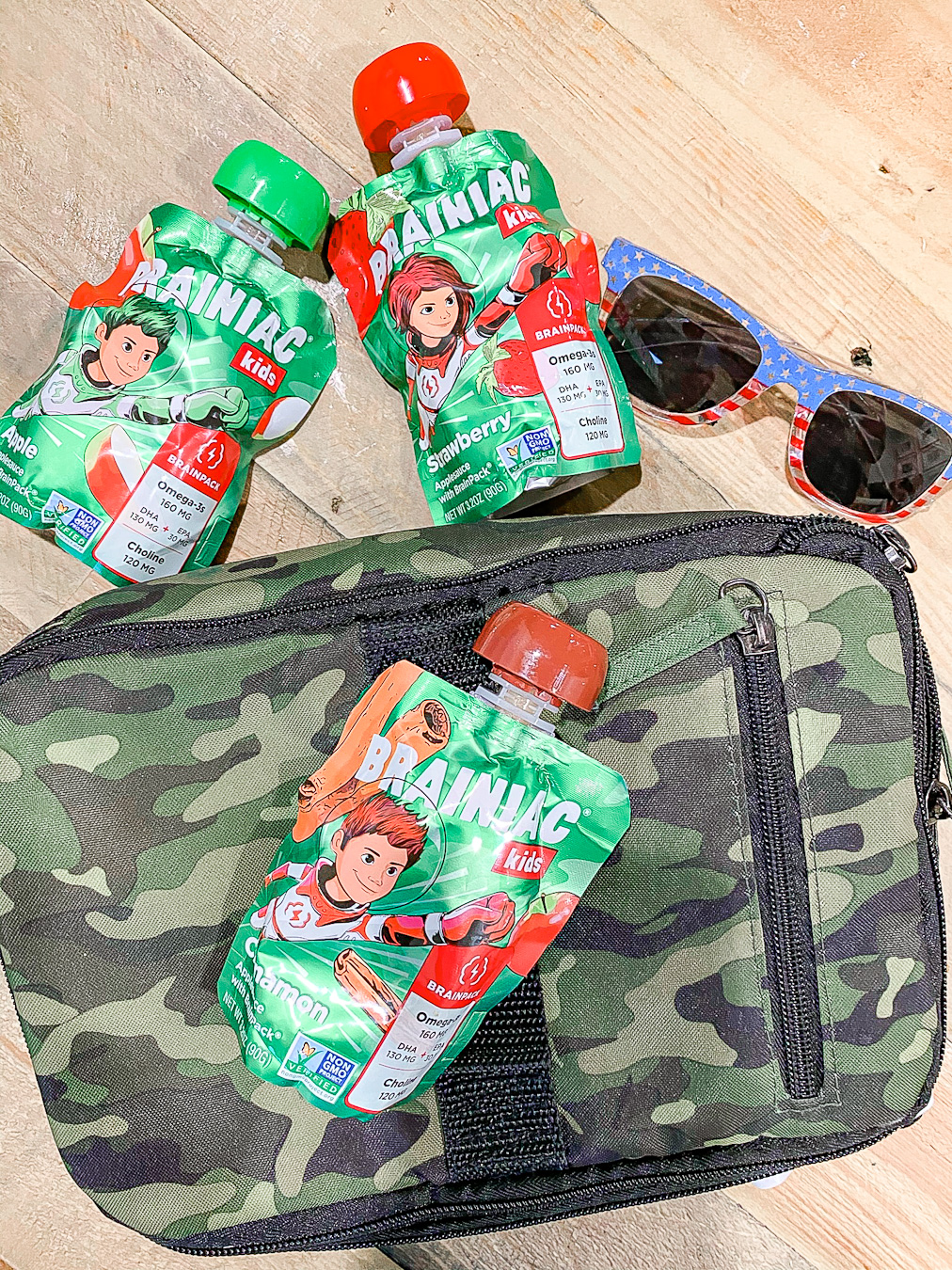 We plan to have Brainiac's pouches handy all summer long to take with us to the beach and pool and most certainly as we near back-to-school season!
Best part, you can grab them on AMAZON and 20% off this weekend for Memorial Day! Use code 20BrainSnack for 20% off Brainiac snacks on Amazon or Brainiacfoods.com.
A Cheesy Snack We Are Loving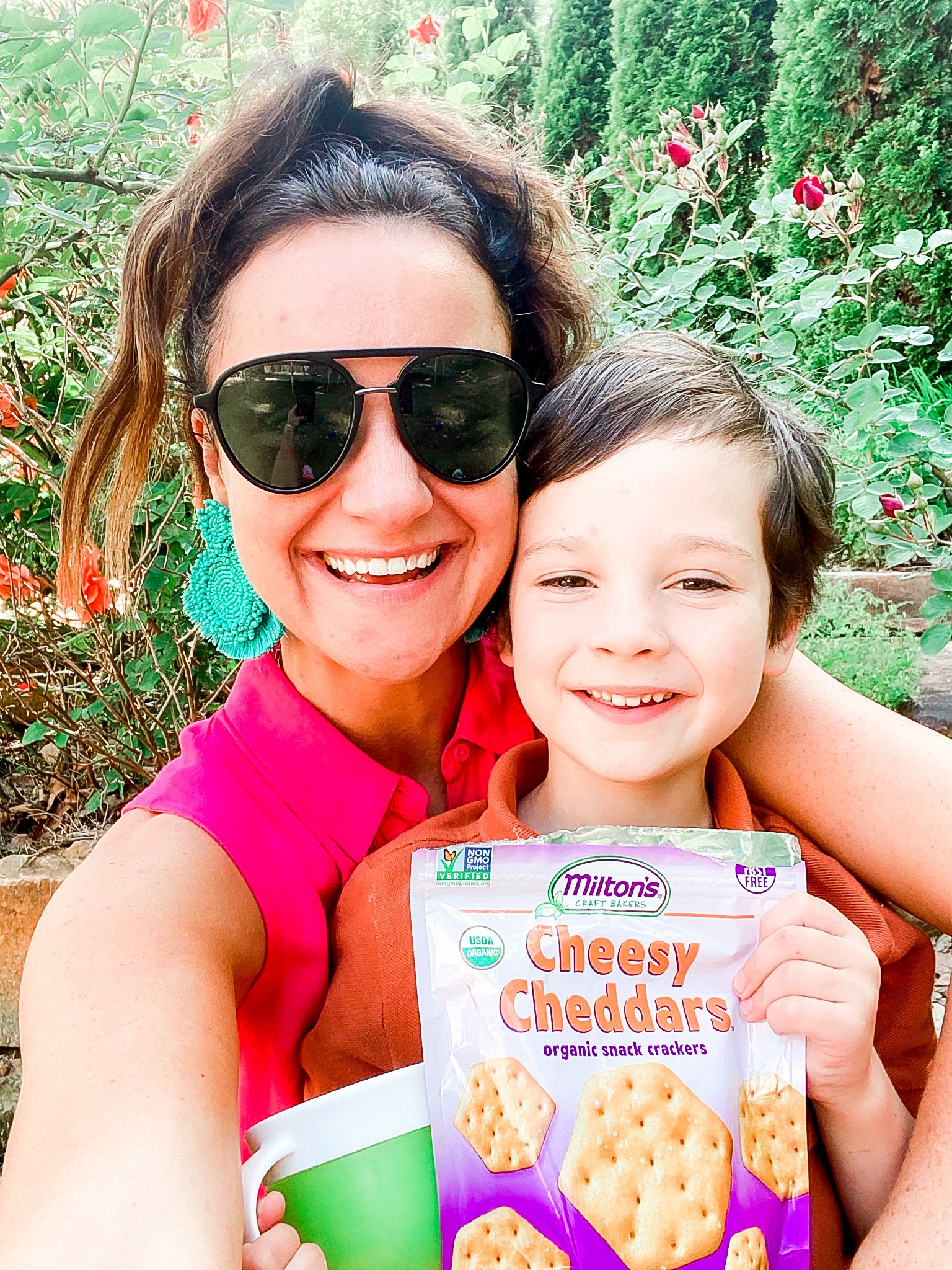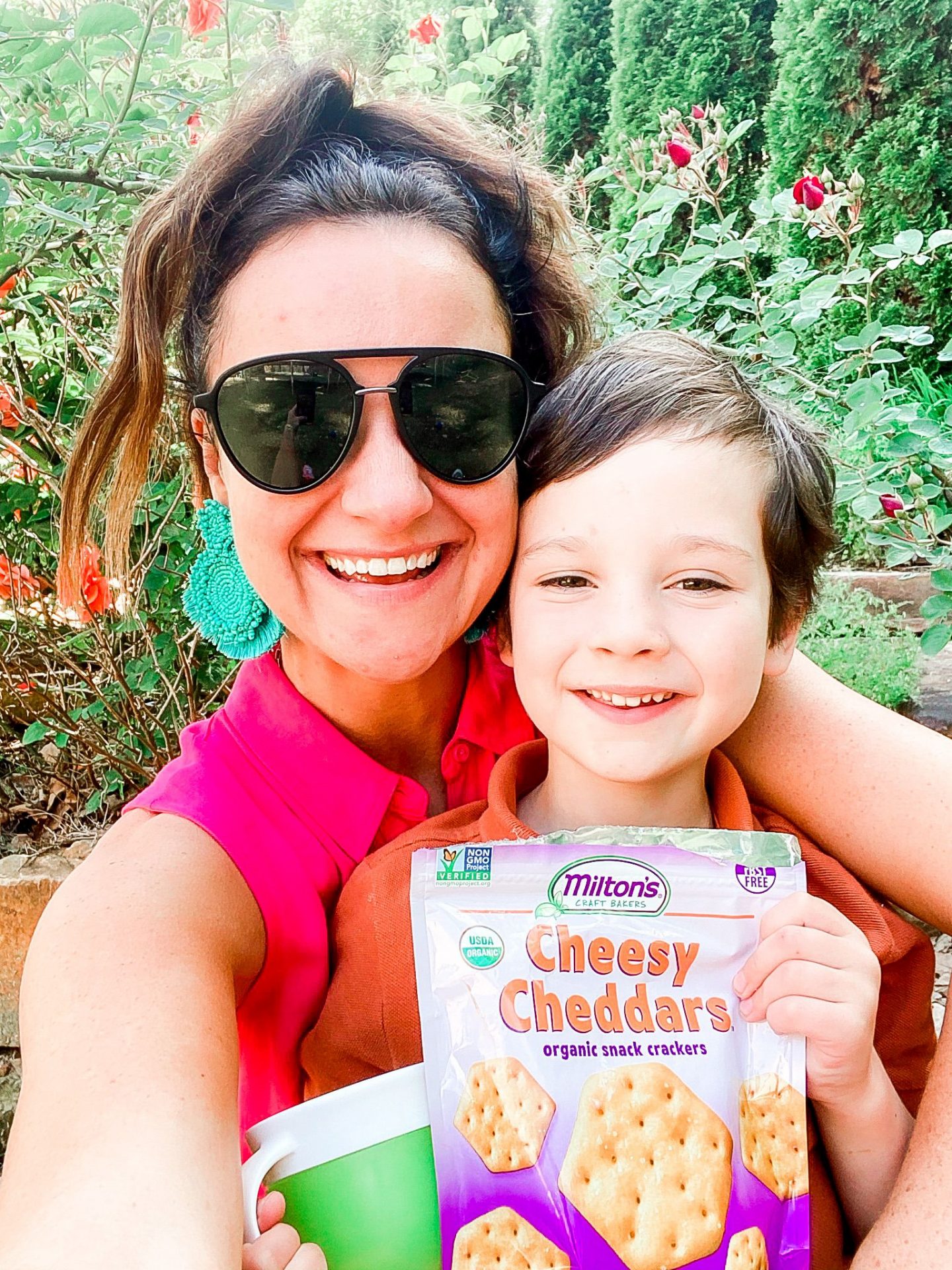 We recently found Milton's Cheesy Cheddars and are loving them! You've probably already heard me rave about their cracker selection in past because I've shared them before with my yummy chicken salad recipe! The new Cheesy Cheddars taste like the nostalgic cheese cracker we all LOVED as kids, now all grown up and certified organic and no-GMO Project Verified! You can find them at your local grocery store here!
Our Full List Of The Best Snacks For Kids: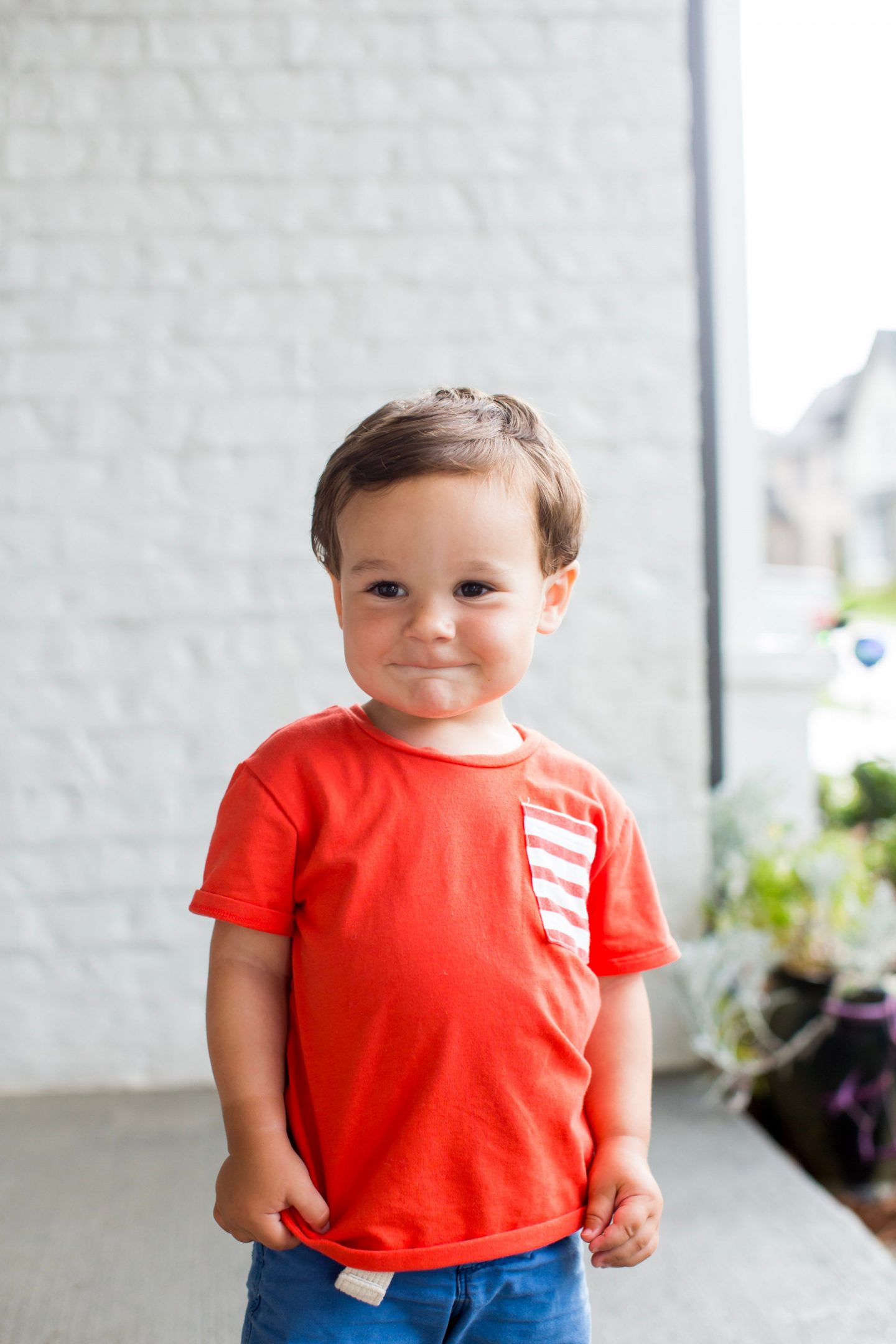 Brainiac Kids (They come in cinnamon, strawberry, and apple!)
Milton's Cheesy Cheddars (Mama loves the hot & spicy!)
Smoothie (Bonus tip: hide spinach or protein powder in it!)
Veggie Straws + Raspberries
Pretzels + Ants on a Log (Celery filled with Peanut butter & lined with raisins)
Cheese Cubes or Cheese Sticks
Safe & Fair Popcorn (Use code: WELLLOVED10 for 10% off + free shipping)
RX Bars (Or other protein bars your kids love!)
Trail Mix (We love to make this a rainy day activity and call it a treasure hunt! I typically pick out a granola, dried fruit and or nuts and occasionally let them sneak in the candy/marshmallows for the "treasure" in the hunt.)
Peanut Butter & Honey Grahams (can drizzle in honey and make a sandwich!)
Sunbelt Bakery Oatmeal Bars (I love the coconut flavor & they love key lime!)
Carrots and Ranch
Yogurt Tubes
Fruit Skewers
Peanut Butter Balls (I have a recipe for these here or if you want easy route, we love the Skippy ones!)
Mini Sweet Peppers Bell Peppers + Hummus

SHOP The Best Snacks For Kids HERE:

Check Out Our Favorite Kid-Friendly Recipes Below:
PIN The Post For Later!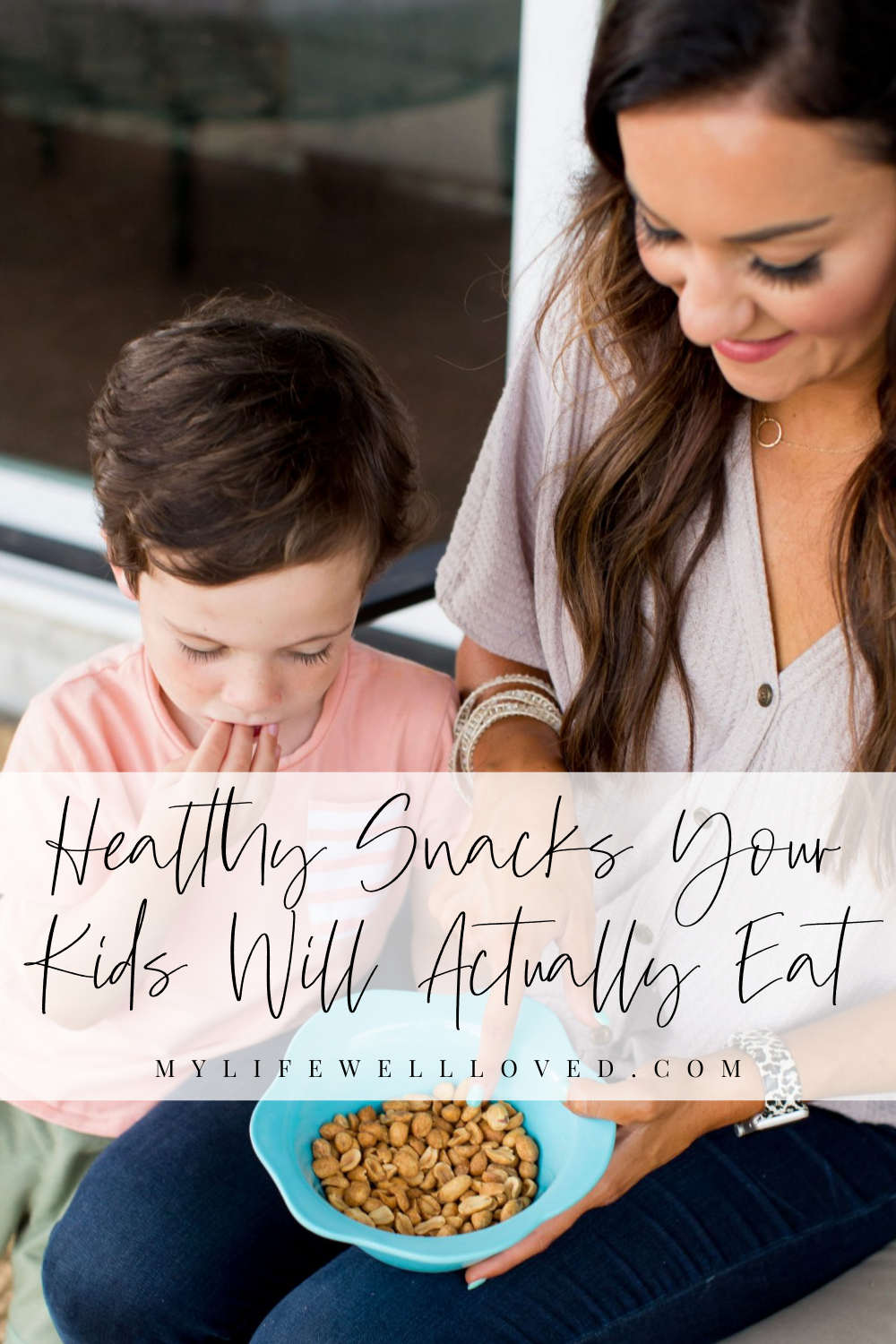 Heather Brown helps busy mamas of young littles who are caught in the hustle to find encouragement in their journey to true health, from the inside out, starting with the heart. Read her journey of learning to live a life well-loved
HERE!