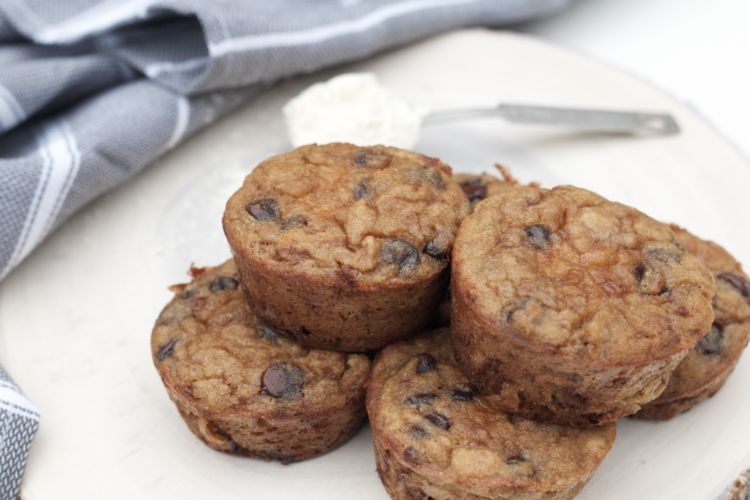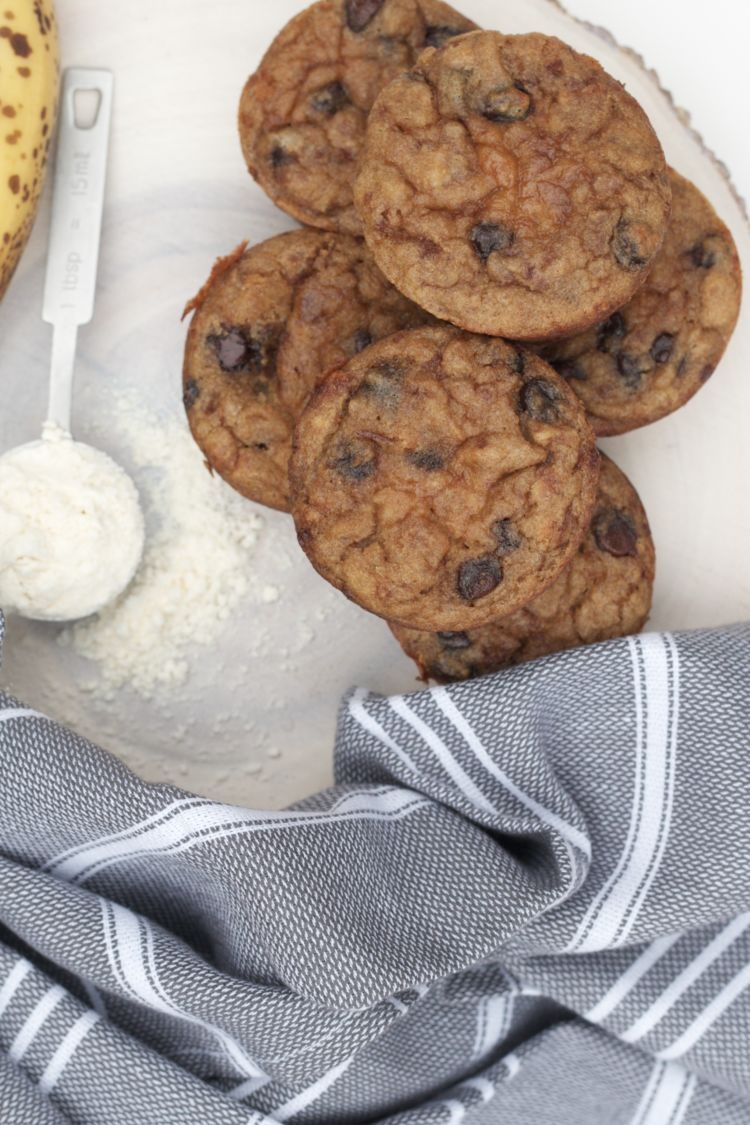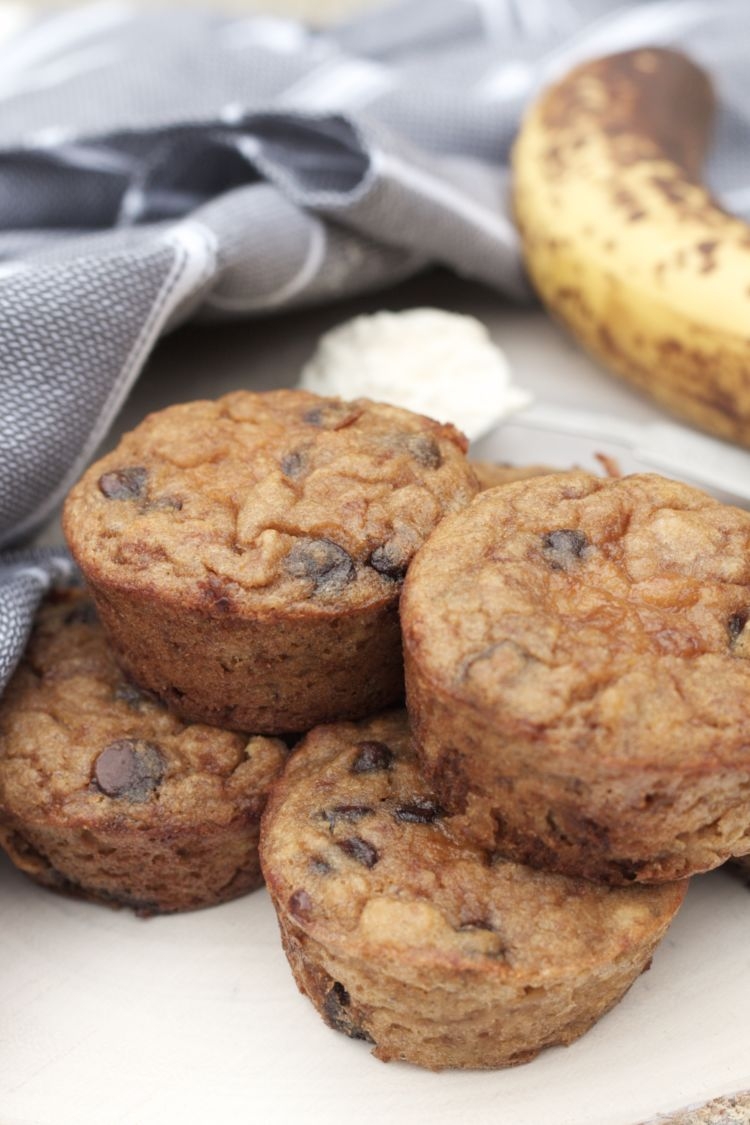 Our neighborhood goes CRAZY over Halloween and fall. Literally as soon as October rolls around, you drive through the neighborhood and there are mummies, pumpkins, hay bales, ghosts, skulls, spider's webs and the most Halloween decorations I've ever seen! Seriously, people in our neighborhood almost decorate their homes as much as they do at Christmas. It's kind of crazy!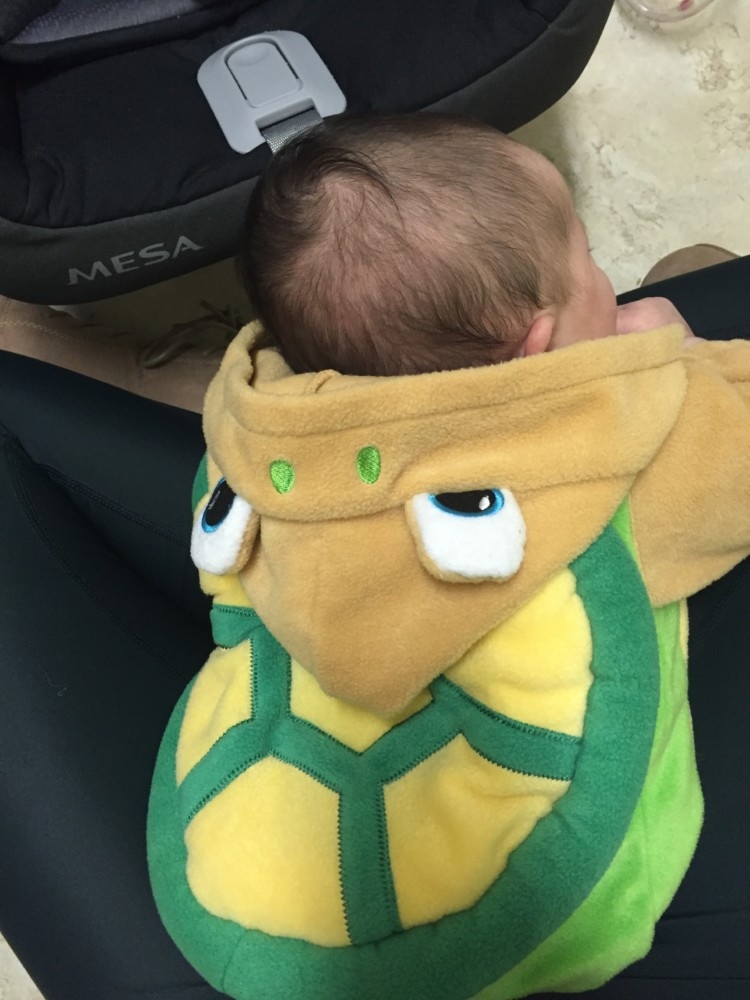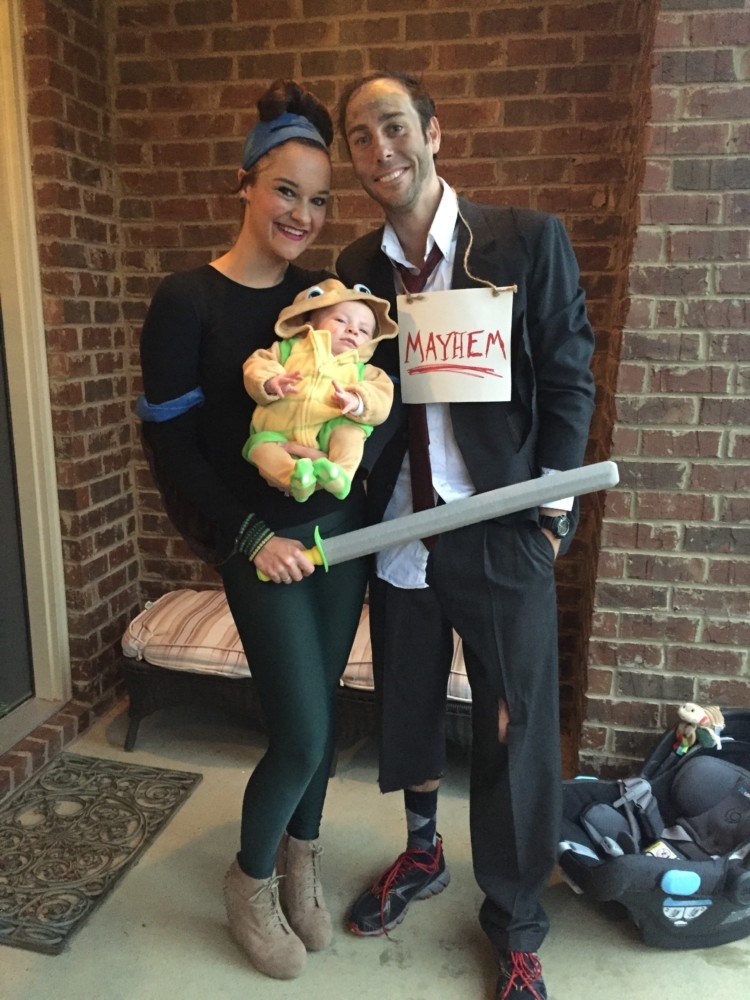 Last Halloween, it poured rain so we didn't get to see our neighborhood in full on trick-or-treating mode, but from what I gather there are hub houses for the kids and adults to hang out at. People ride around on their golf carts and everyone is out to have a good time! Last year was Leyton's first Halloween and as you can imagine, he slept through most of it while mom and dad went to a couple of parties. He was super cute in his little turtle outfit though! I'm super excited about it this year, but we haven't decided on a costume for Leyton yet. 
Because Halloween involves a lot of people being out and about and lots of younger kids with older kids, I think it's wise to also be very aware of our surroundings and brush up how to keep Halloween spooky, but safe.
We have a couple of Halloween parties coming up that I'll be making treats for, so I wanted to share another recipe with you since you are probably doing the same! And, I also found some non-candy ideas for you to pass out to kids in your neighborhood if you want an alternative. Since you all loved my YOLO Pumpkin Peanut Butter Cookie Sandwich recipe so much, I'm back with a healthier fall treat this time: Paleo Chocolate Chip Muffin Recipe!  I got this chocolate chip muffin recipe from my sister-in-law, and have made them COUNTLESS times now. They are so good and easy. If bananas go bad around here, I either freeze them for smoothies or make this chocolate chip muffin recipe. Even the hubs approves of these Paleo Chocolate Chip Muffins so you know they are good!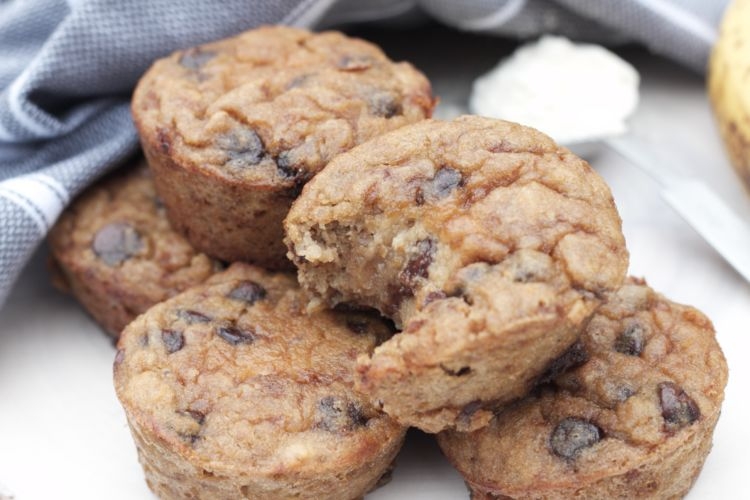 Paleo Chocolate Chip Muffin Recipe
Paleo Chocolate Chip Muffins
Ingredients
½ C Coconut Flour
½ C Tapioca Flour
1 tsp Baking Soda
½ C butter, melted
½ C Coconut Sugar
1 C over-ripe Bananas, mashed
1 tsp Vanilla Extract
4 Eggs
½ C Mini Chocolate Chips
Instructions
Preheat oven to 350 degrees.
In a large bowl, whisk together coconut flour, tapioca flour, & baking soda.
In a separate bowl, whisk together butter, sugar, bananas, vanilla extract and eggs.
Whisk the dry ingredients into the wet ingredients.
Gently fold in the chocolate chips. Divide batter among the muffin cups.
Bake for about 20 minutes until the muffins have puffed and the edges have slightly browned.
How do you and your family celebrate fall or Halloween? Do you have any traditions? Fall recipes you love to incorporate? I'd love to hear in the comments below!
This post was written as part of the Allstate Influencer Program and sponsored by Allstate. All opinions are mine. As the nation's largest publicly held personal lines insurer, Allstate is dedicated not only to protecting what matters most–but to guiding people to live the Good Life, every day.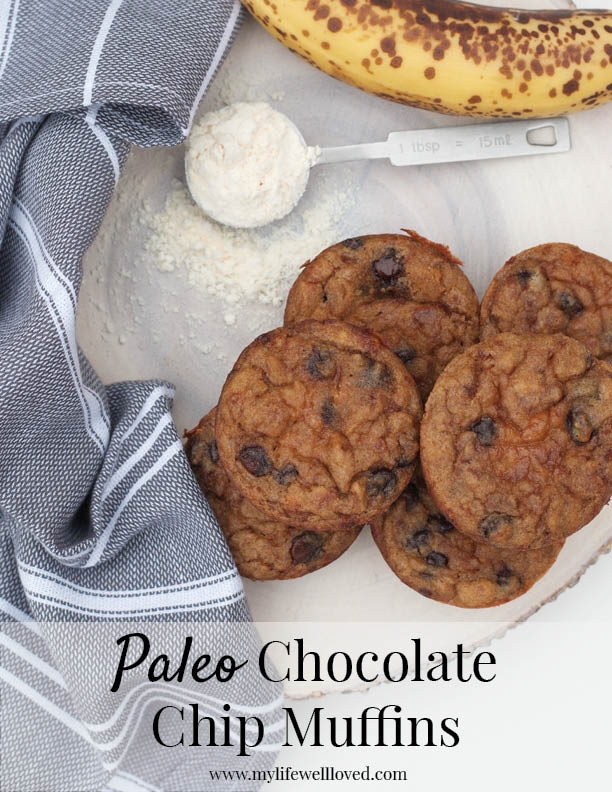 Heather Brown helps busy mamas of young littles who are caught in the hustle to find encouragement in their journey to true health, from the inside out, starting with the heart. Read her journey of learning to live a life well-loved
HERE!