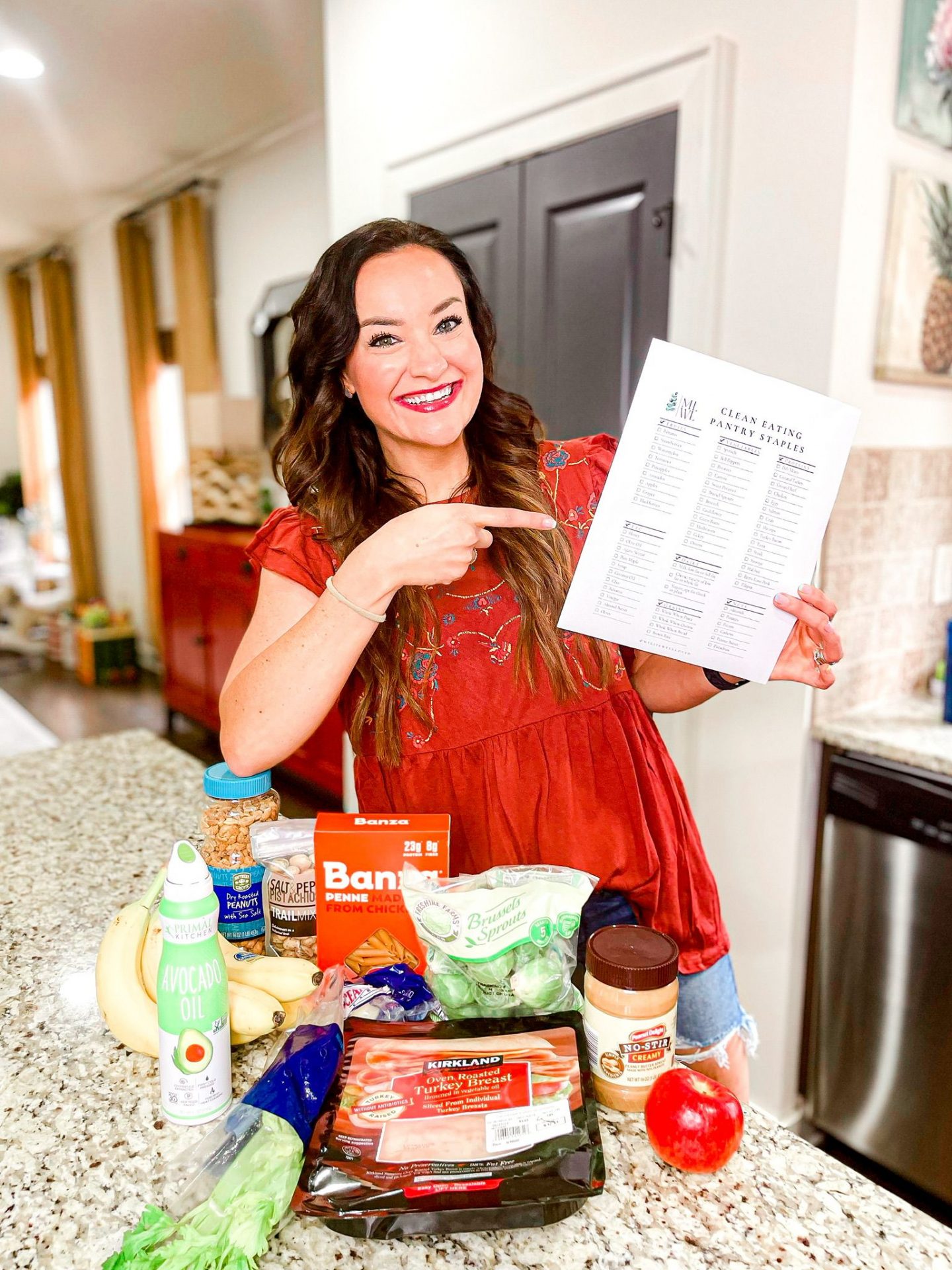 Clean eating has transformed my body, the way I work out, and how I view food and health in general. I know many of you want to eat clean but making that happen practically can feel overwhelming – especially if you are cooking for kids and are limited on time. Today I am going to help break it down for ya! Buckle up, sister!
"I Want To Eat Clean But…"
If you are saying "I want to eat clean BUT I don't know where to start" then you can always search "clean eating" on my website (on the right hand side) or get started here. If you want to eat less processed foods, you've probably already heard a good golden rule is to shop the perimeter of the grocery store. Clean eating is SIMPLE. Think PRODUCE + PROTEIN sections! A good question to ask yourself is: What comes from the ground or has a mother?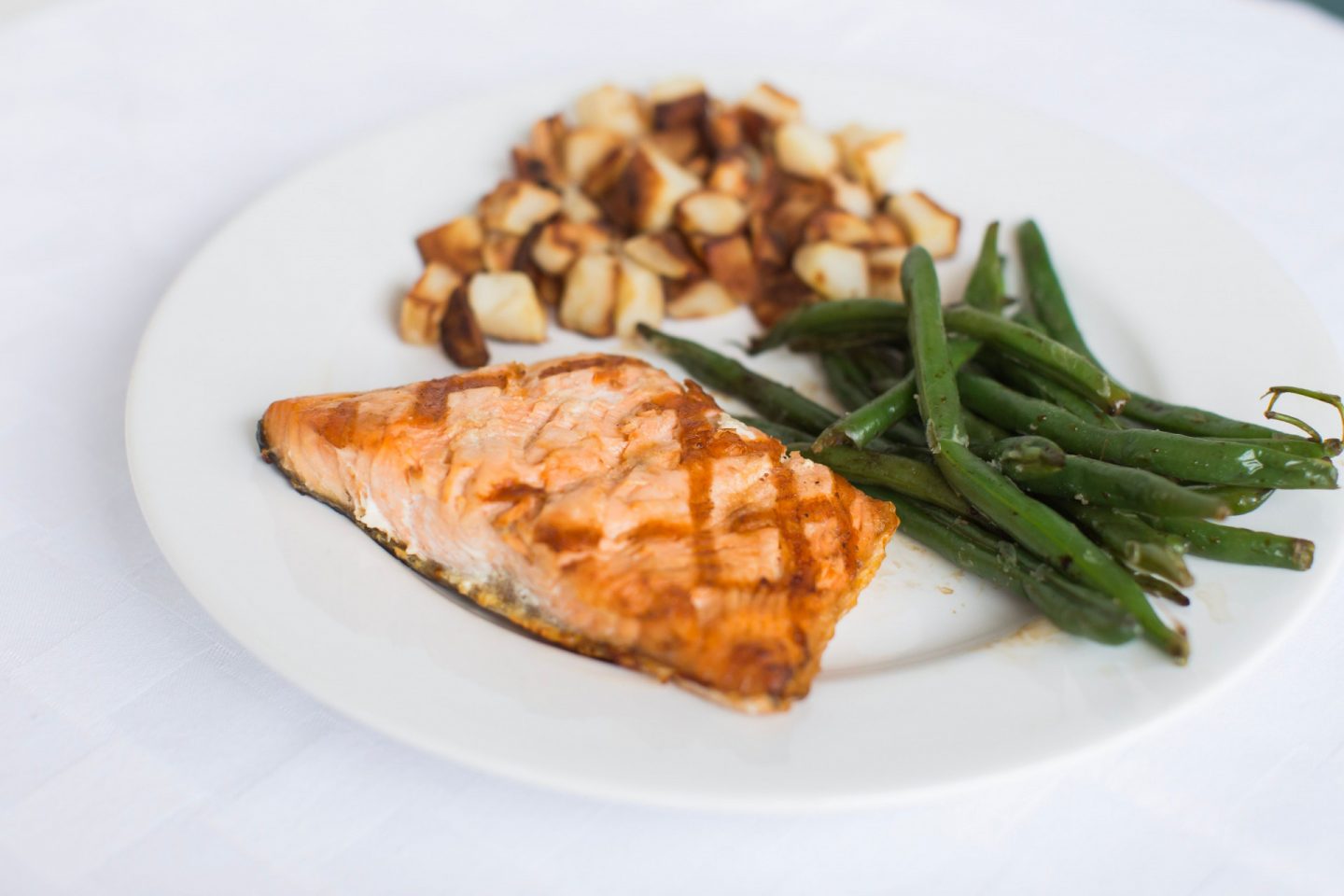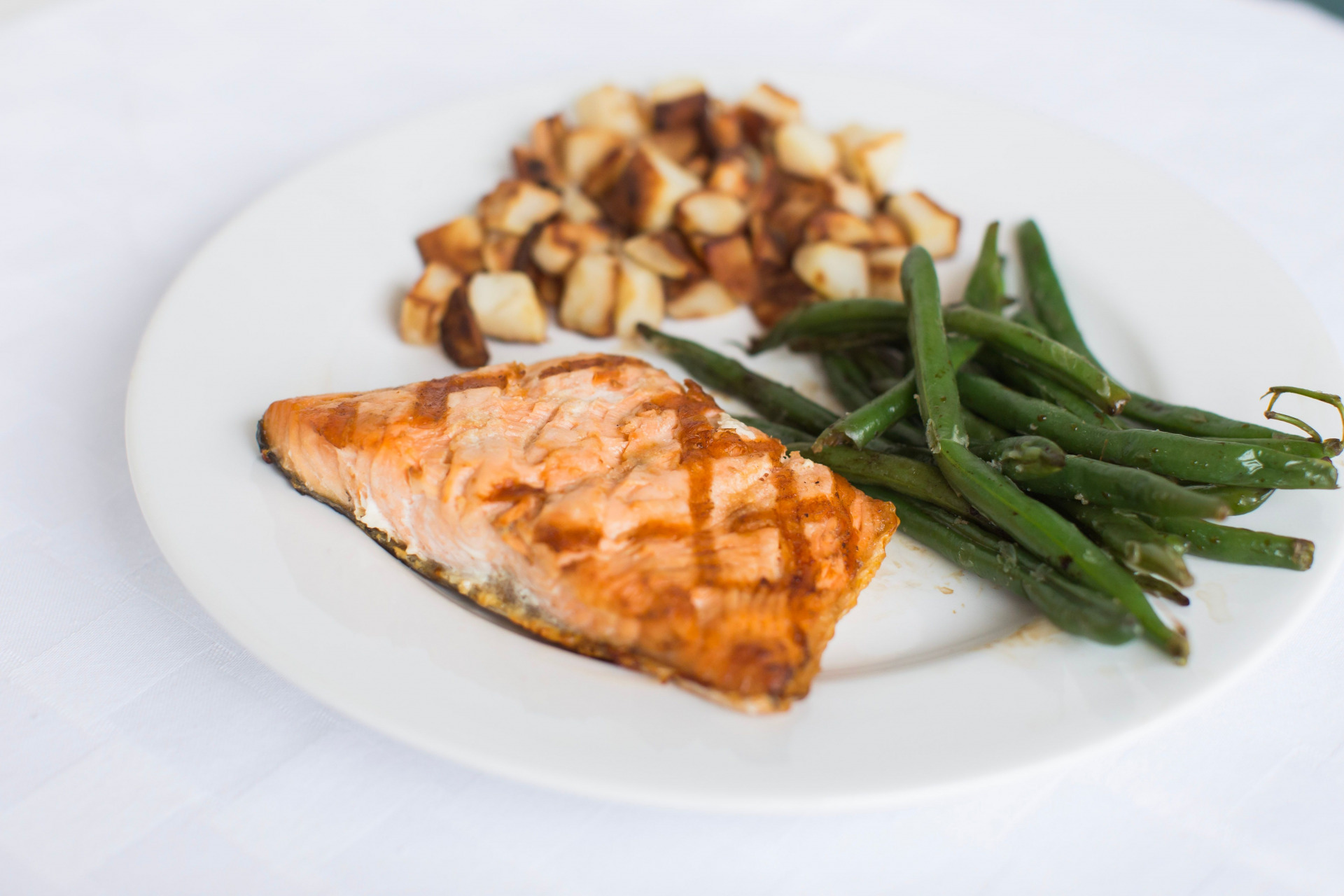 Get our favorite simple baked salmon recipe HERE!
While this is a good rule of thumb, there are also some great protein filled resources on the insides of the aisle that are sure to make your body a happy camper as well. If you often find yourself struggling to eat enough protein, I would highly recommend clicking HERE and checking out my protein cheat sheet!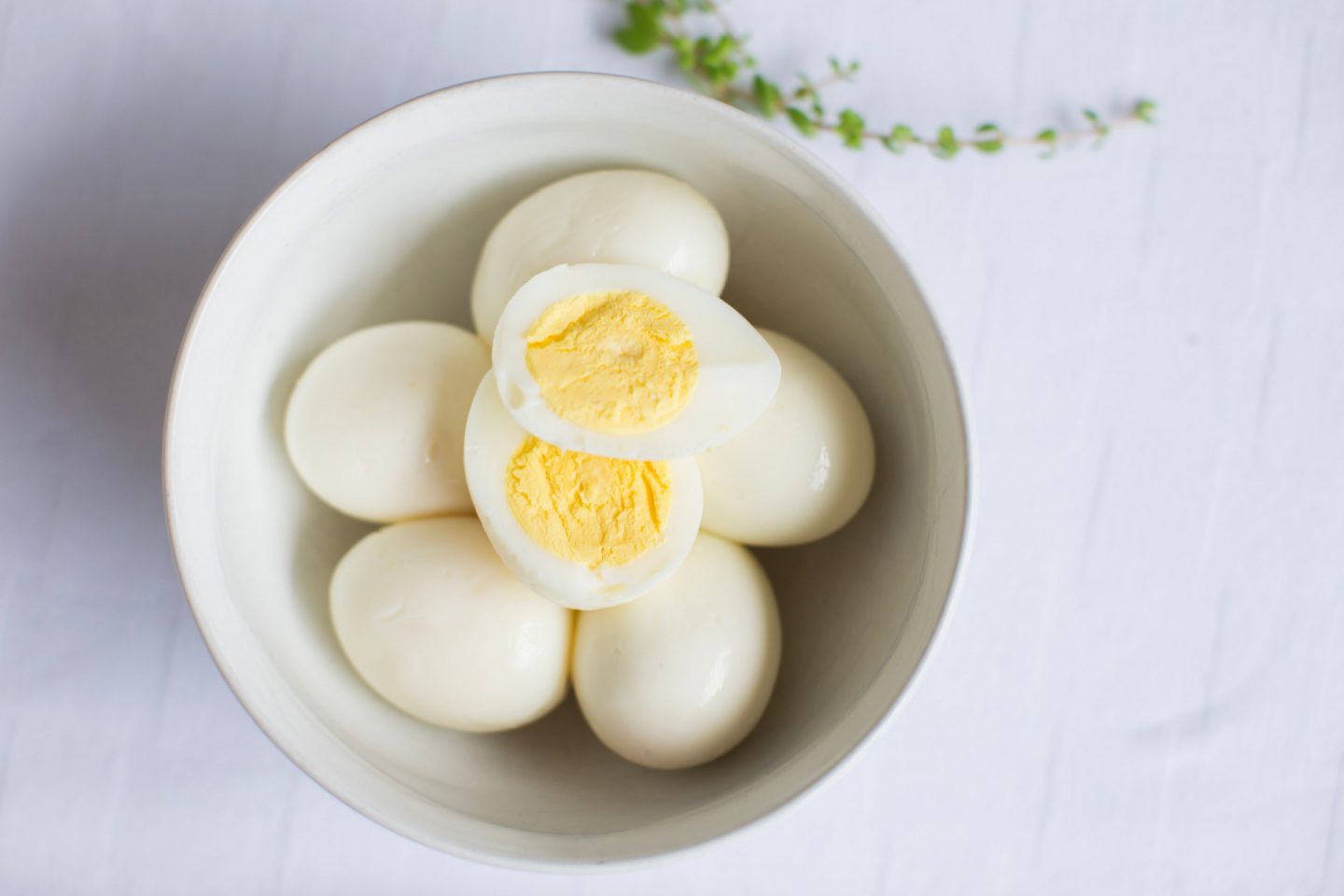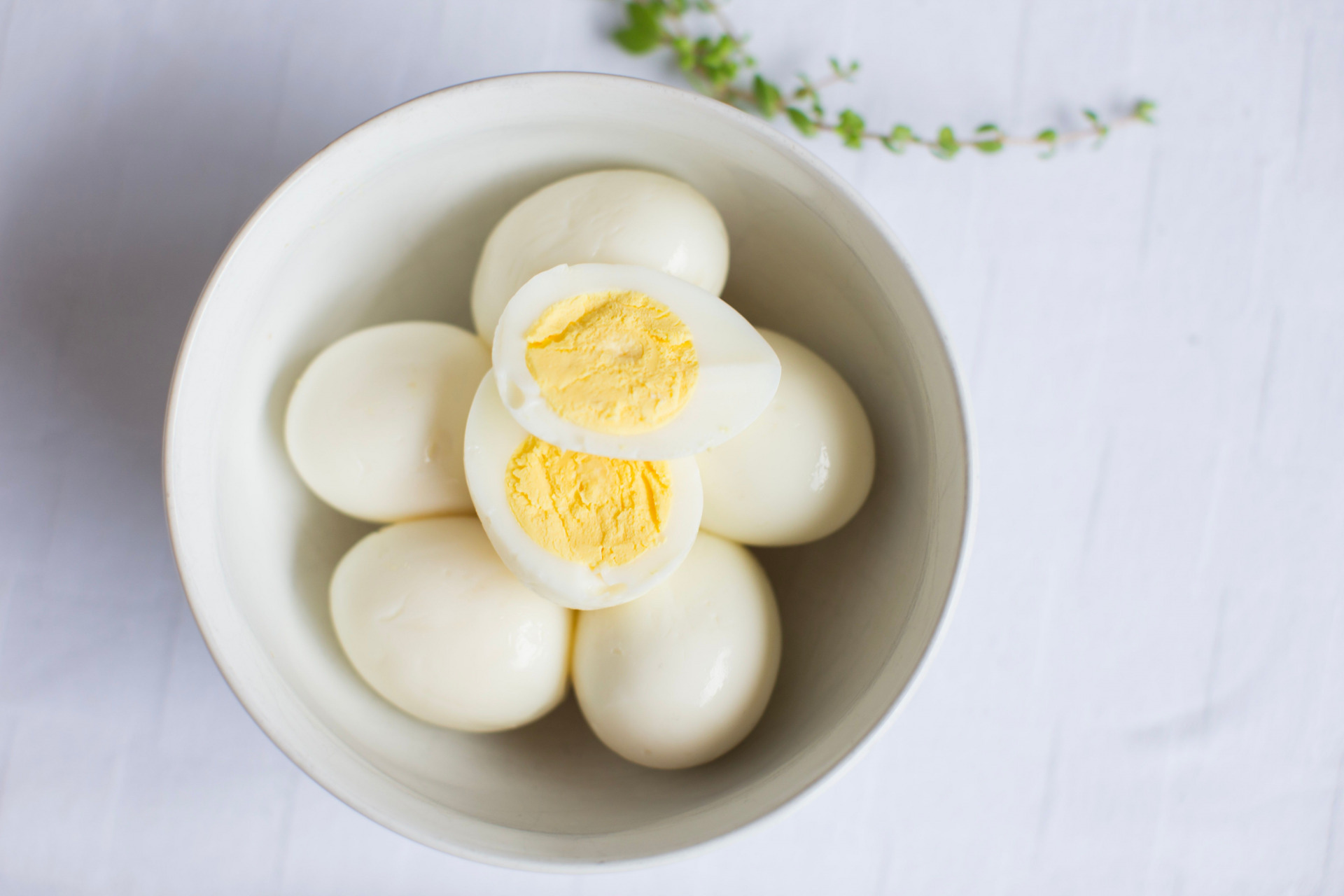 Or maybe you are saying, "I want to eat clean BUT it's expensive". I often hear that clean eating = an expensive grocery bill. While that can be true, I have found tons of ways to keep our grocery budget LOW! You can see my favorite affordable grocery stores here and I share all my secrets in my Meal Planning Ebook!
The reason I love saving money on groceries? I can put those dollars saved towards cute shoes or a date night with my husband. I'm a big believer in being a good steward of your resources and I always have my eye out for good stock up prices. When I find a good price on groceries, I usually buy several containers to last me until the next time I find a stock up price. My family is never surprised to find 5 containers of peanut butter at a time in our pantry!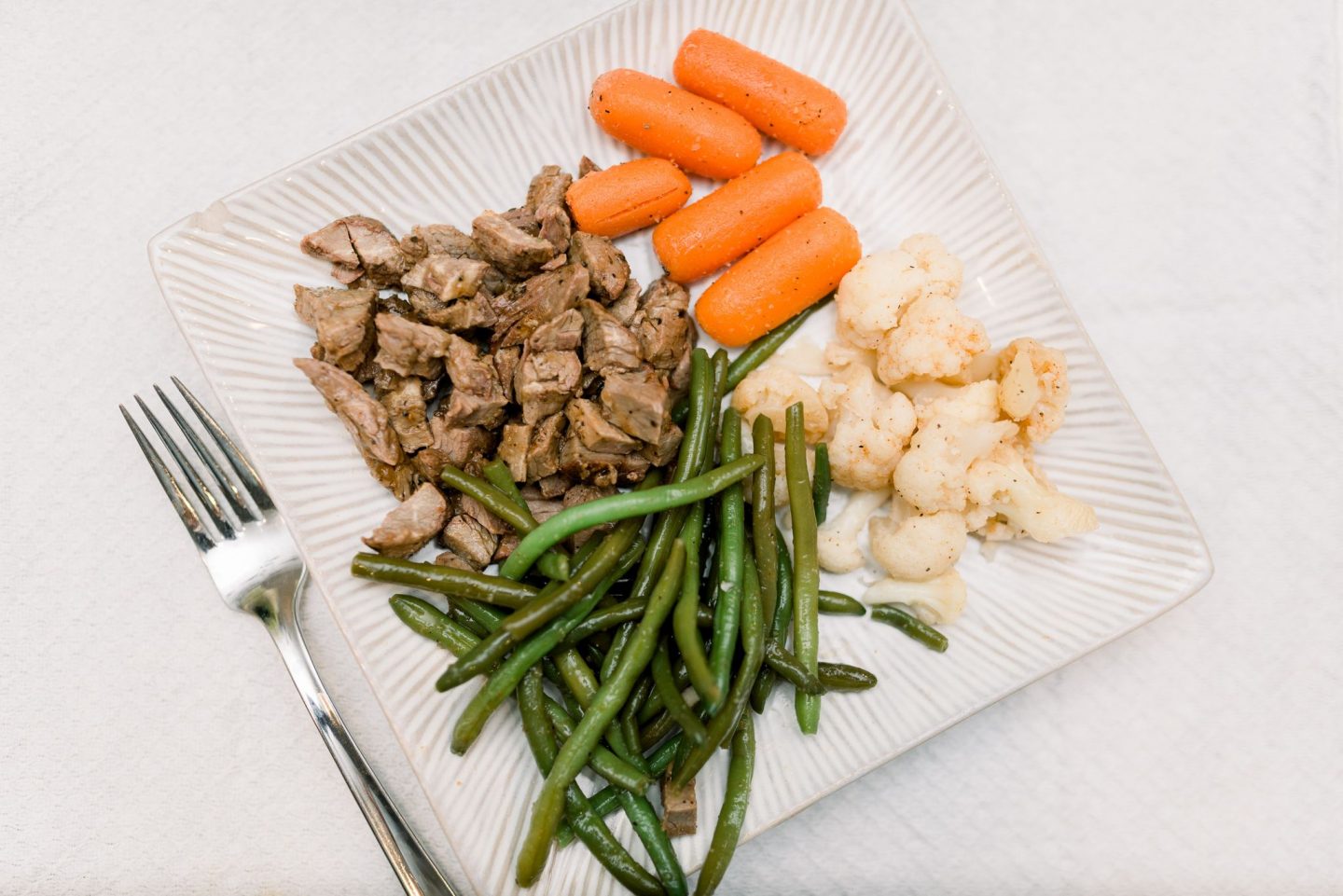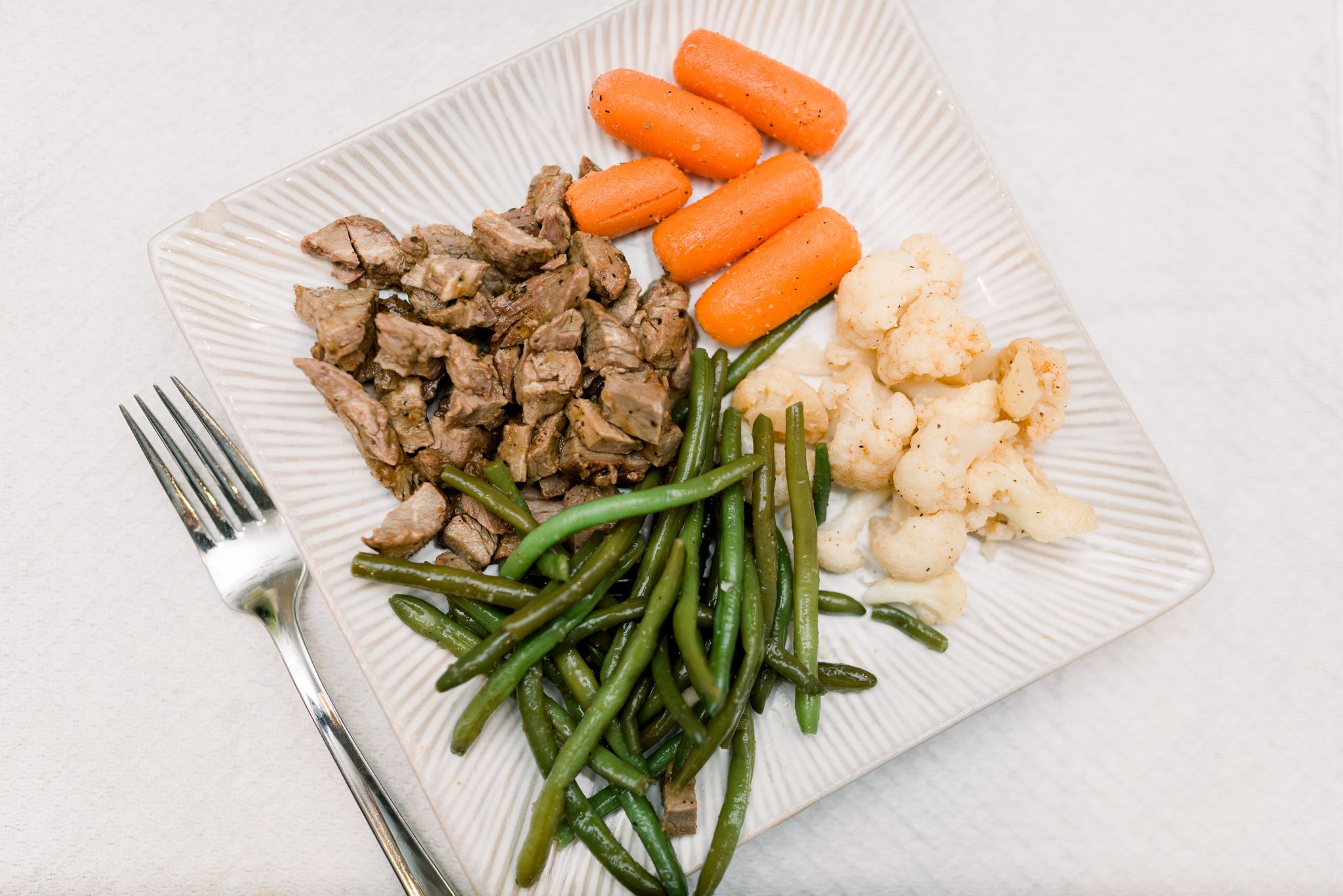 Now that we've busted the myth that clean eating is too hard to figure out and too expensive. Let's dive into some of my favorite clean eating staples!
How Clean Eating Works For Me:
I've compiled a clean eating grocery list of things I almost ALWAYS have on hand in my pantry, refrigerator or freezer to help me build an easy weekly meal plan full of healthy clean eating! While some may say cheese isn't "clean eating" I have adapted this list to what fits my busy lifestyle best. I count my macros and carb cycle with FASTer Way To Fat Loss and for me, cheese fits my macros and I am still able to see results.
My results from FASTer Way To Fat Loss! For more info, CLICK HERE! I'd love for you to give it a try + join me for the next round on May 17th!
Although some people may not agree with this clean eating grocery list in its entirety, this is how I have found I can make clean eating fit into my busy lifestyle. This is not a complete list of all approved foods, but this list is rather meant to show what I typically keep in my pantry to help me always be able to reach for plenty of healthy options.
17 Of My Favorite Clean Eating Staples
Fresh Fruits: Some of my favorites to keep on hand for me or the hubs include bananas, strawberries, watermelon, tomatoes, pineapple, avocados, and apples.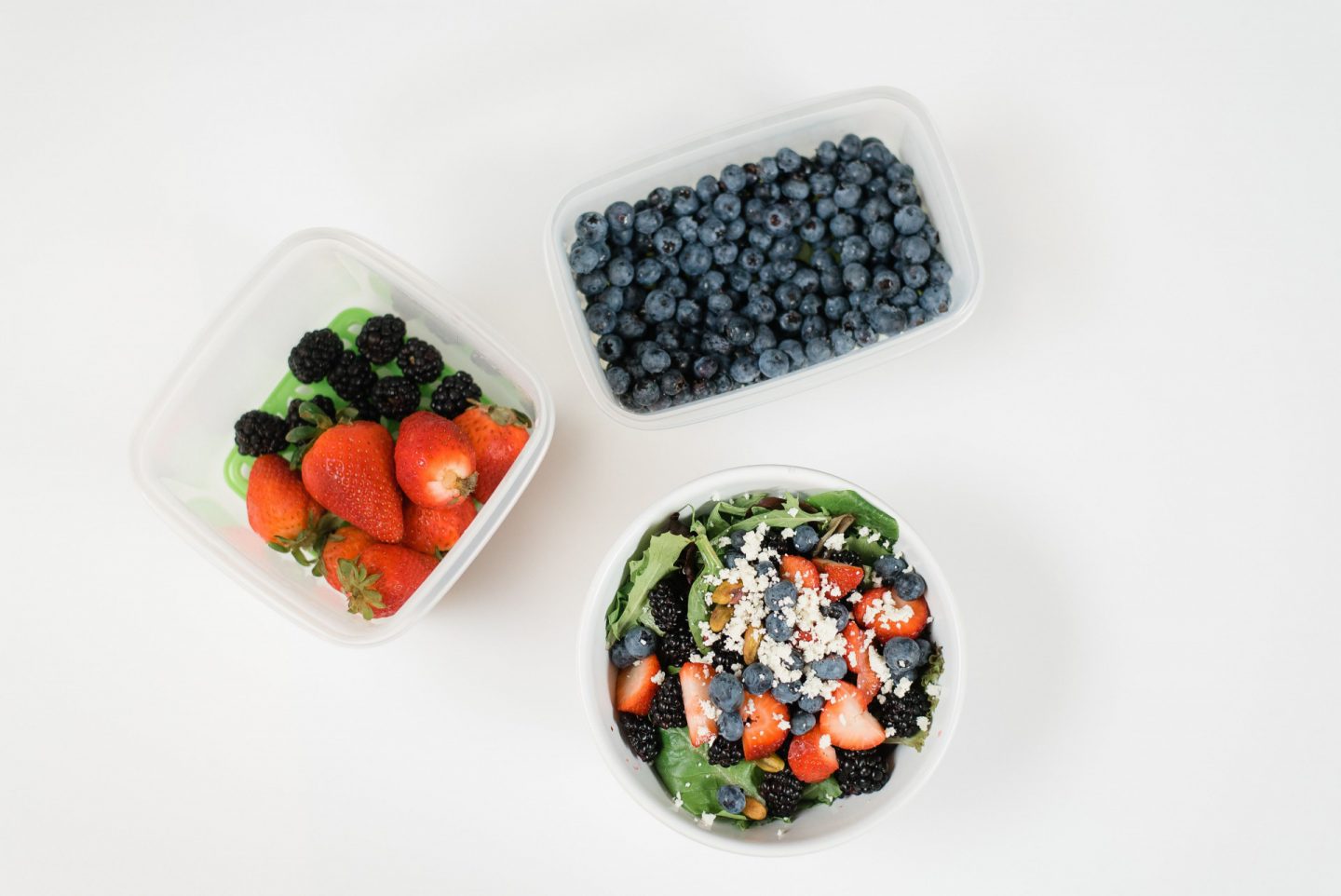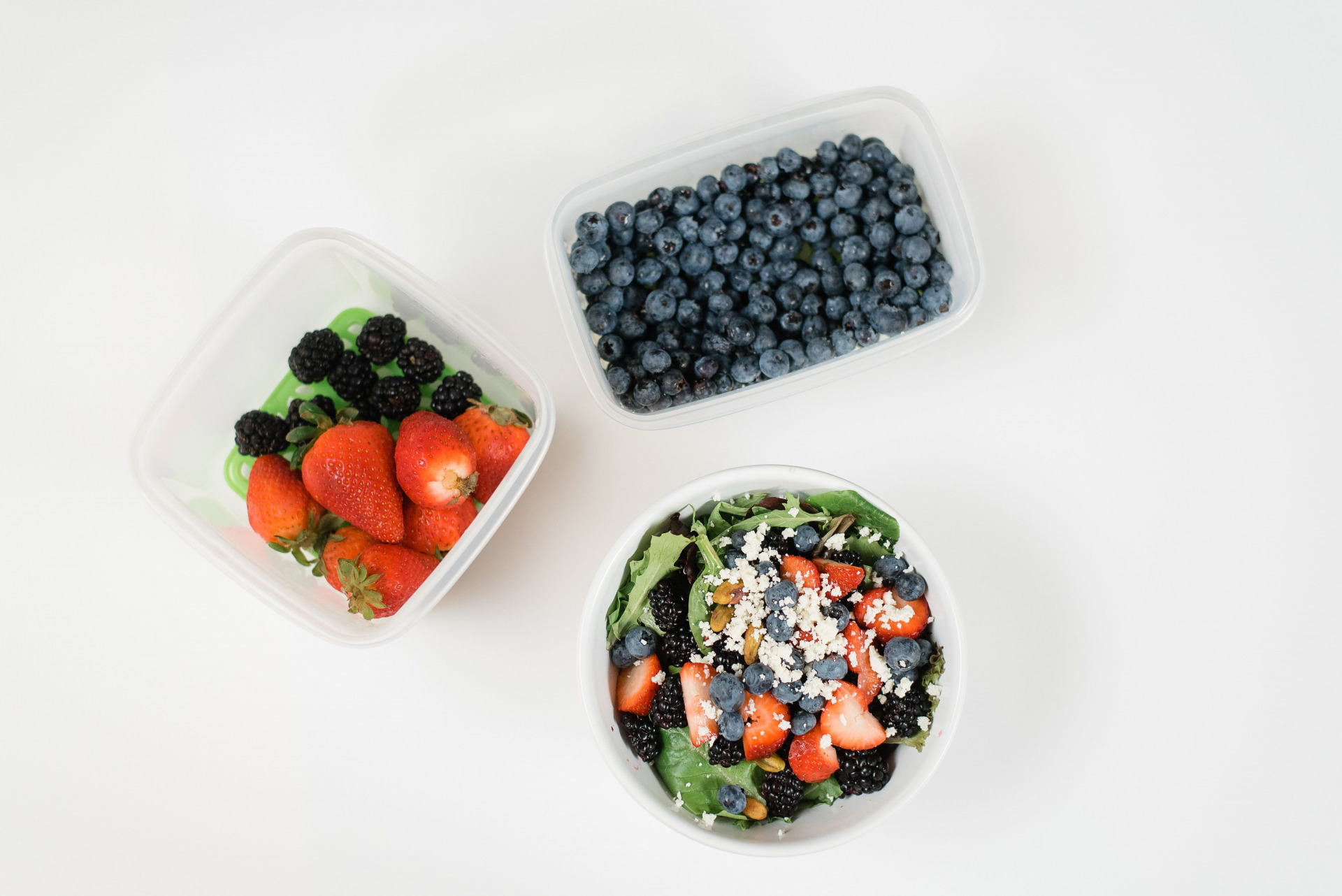 Get this yummy fresh fruit & veggie salad recipe HERE!
Fresh Vegetables: Favorites include bagged spinach and salad, bell peppers, potatoes, carrots, sweet potatoes, brussel sprouts, broccoli, cauliflower, green beans, and broccoli.
Nuts & Nut Butters: Almonds, peanuts, pecans, cashews, peanut butter, almond butter… you name it, I LOVE it!
Seafood: Frozen or fresh, I love trying to incorporate seafood 1x per week if possible.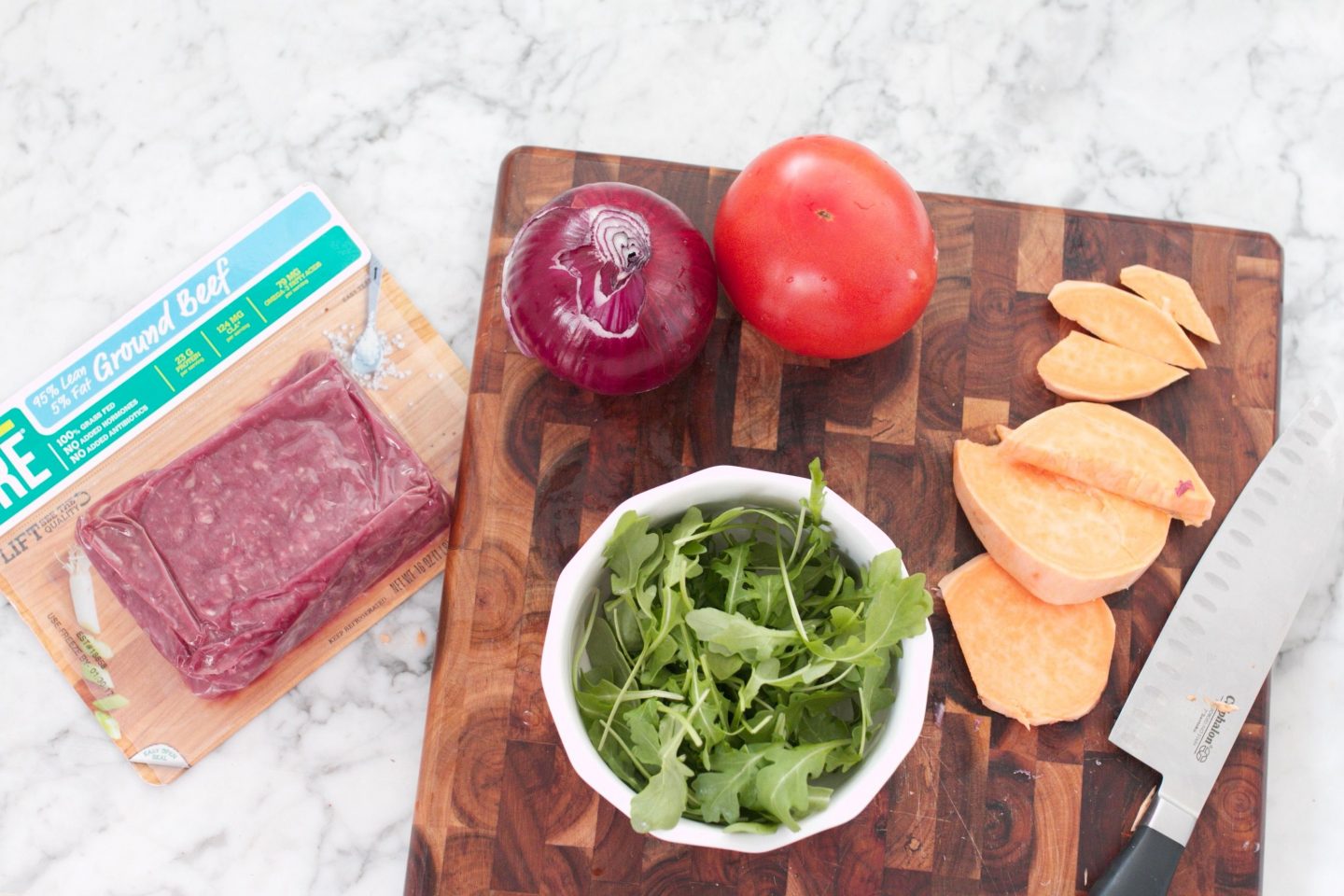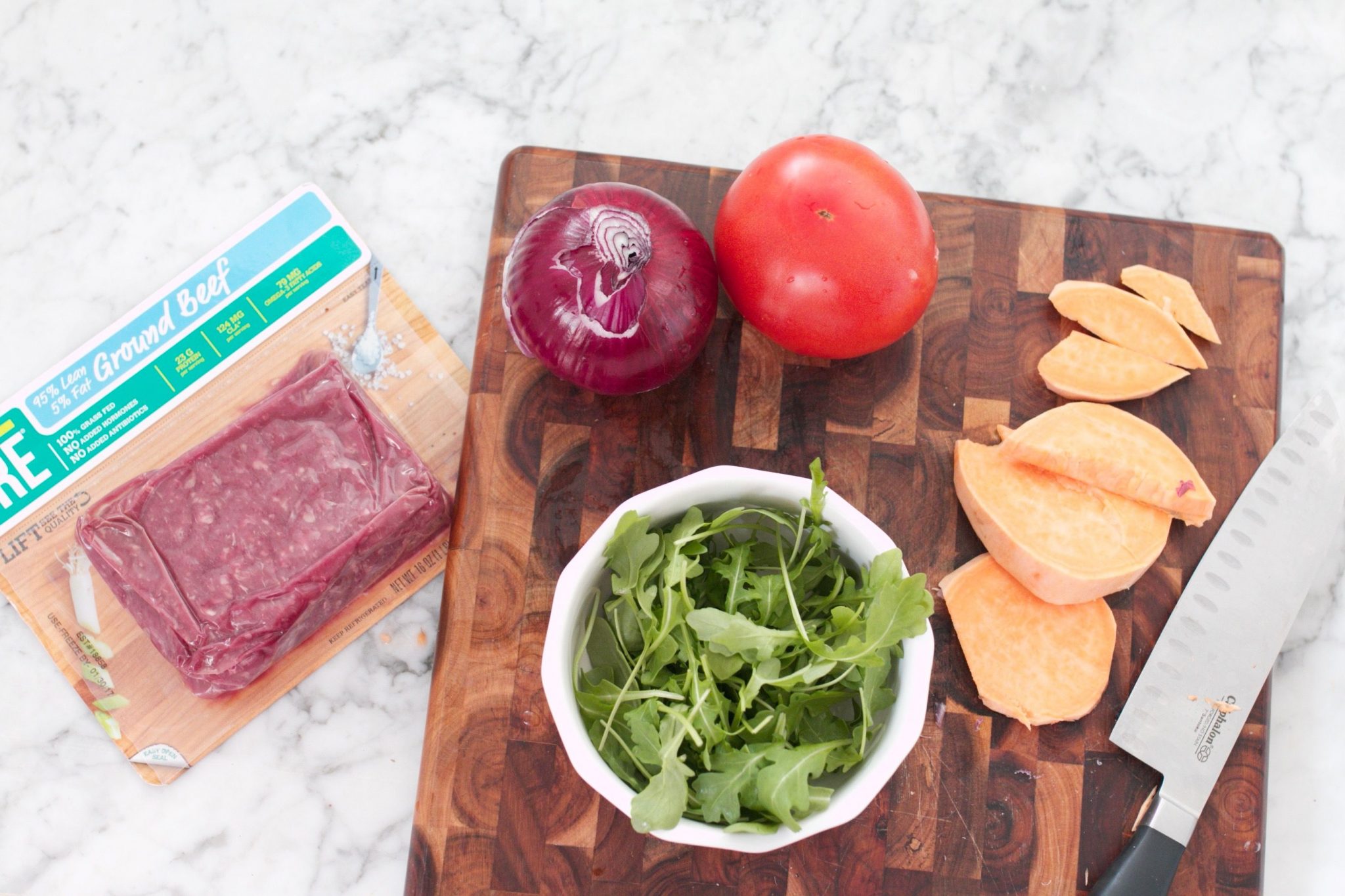 Get our favorite bun-less burger recipe HERE!
Meats: Deli meat (get the least processed possible), ground turkey, boneless skinless chicken breast, beef, etc.
Cheese: My personal favorite is goat cheese, but the hubs loves all kinds so I try to keep a variety of low fat or whole fat cheeses around. TIP: Avoid fat free if possible!
Whole Wheat Bread: Use whole wheat to get a nutritional bang for your buck. It leaves you satiated for longer and usually has more fiber.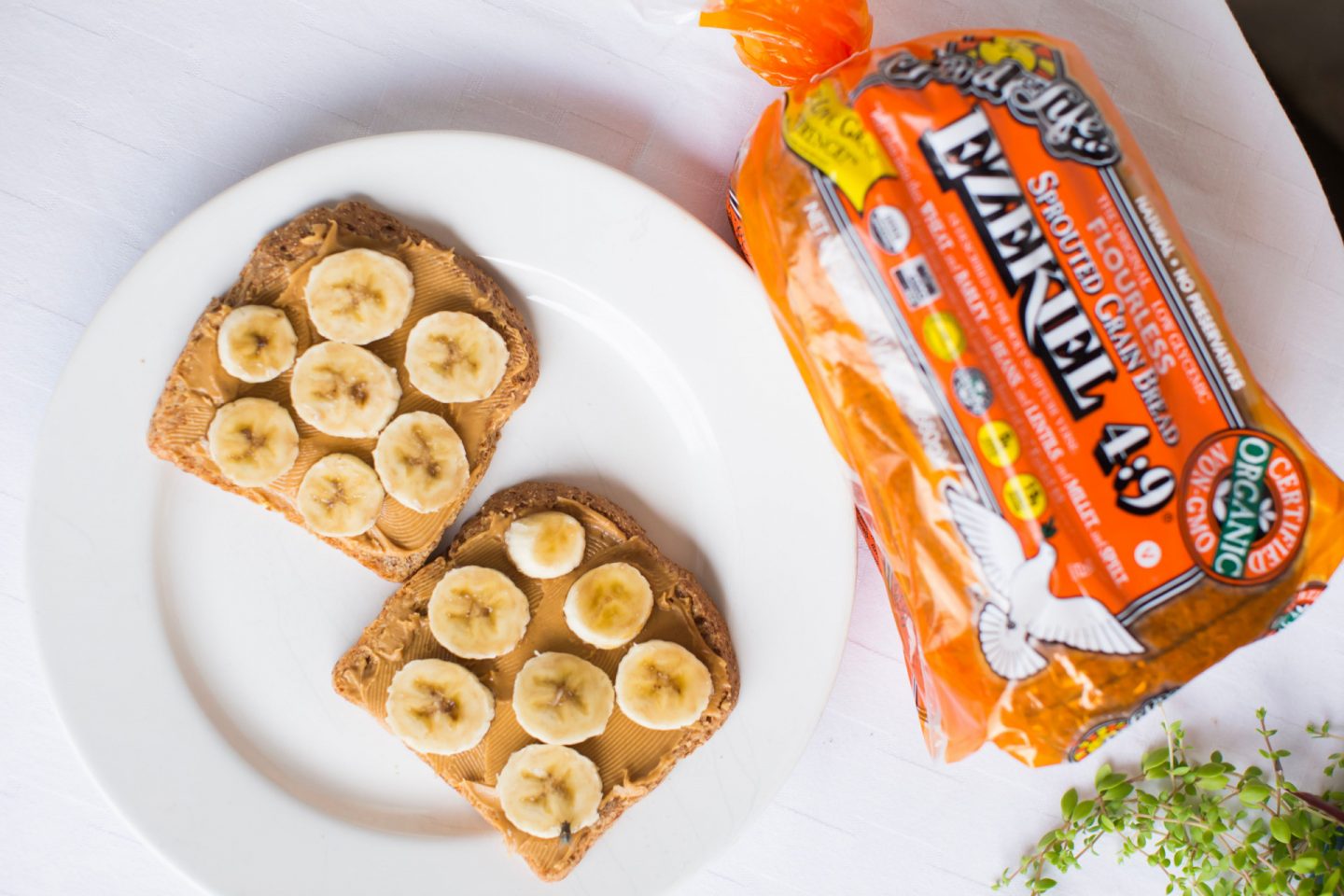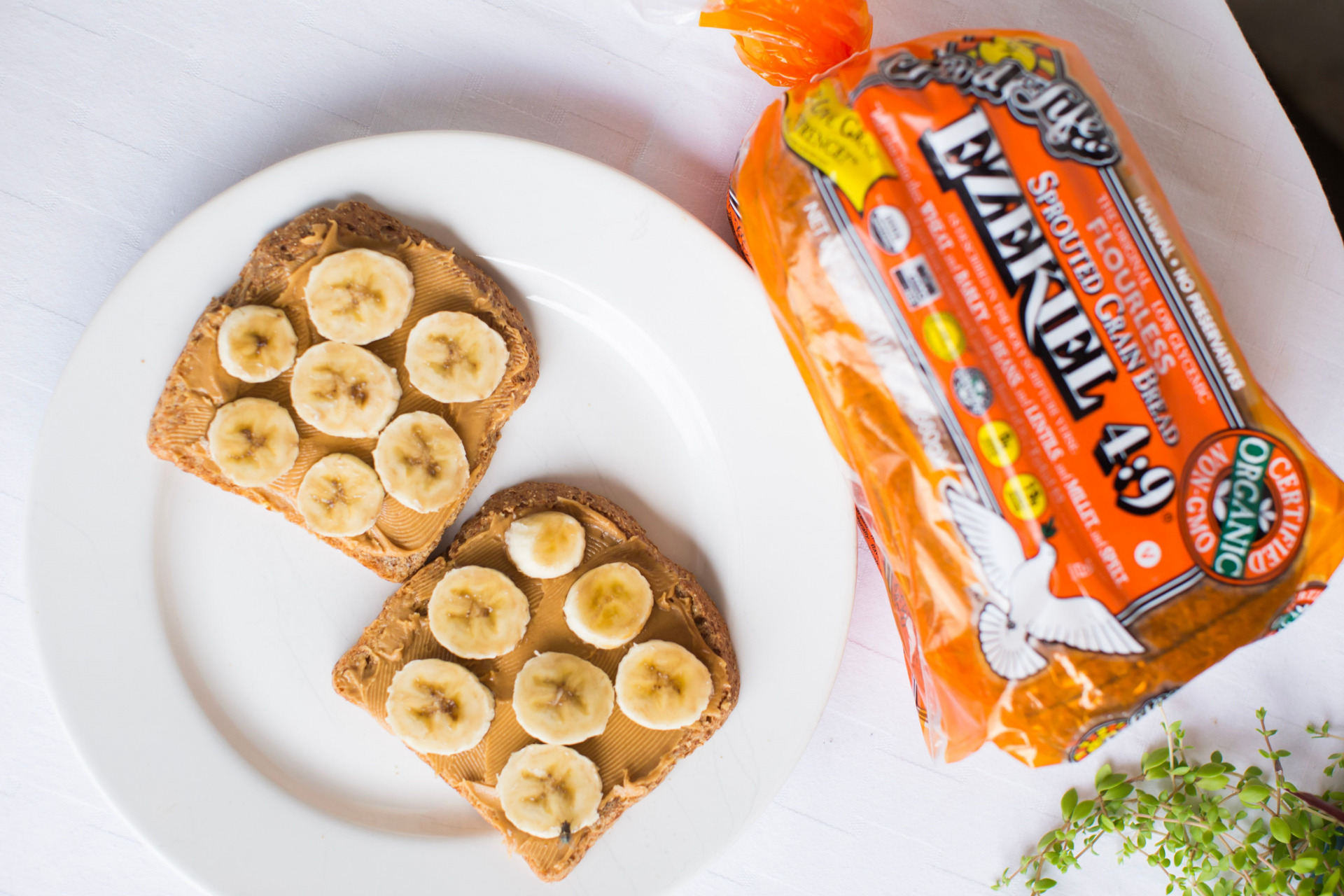 Olive Oil: Awesome staple for cooking and the perfect fat for low carb day!
Brown Rice: Easy to use as a side, stir fry, or filling snack.
Whole Wheat Pasta & Quinoa
Frozen Fruits and Veggies: Frozen at the peak of ripeness and often go on sale or are cheaper than fresh.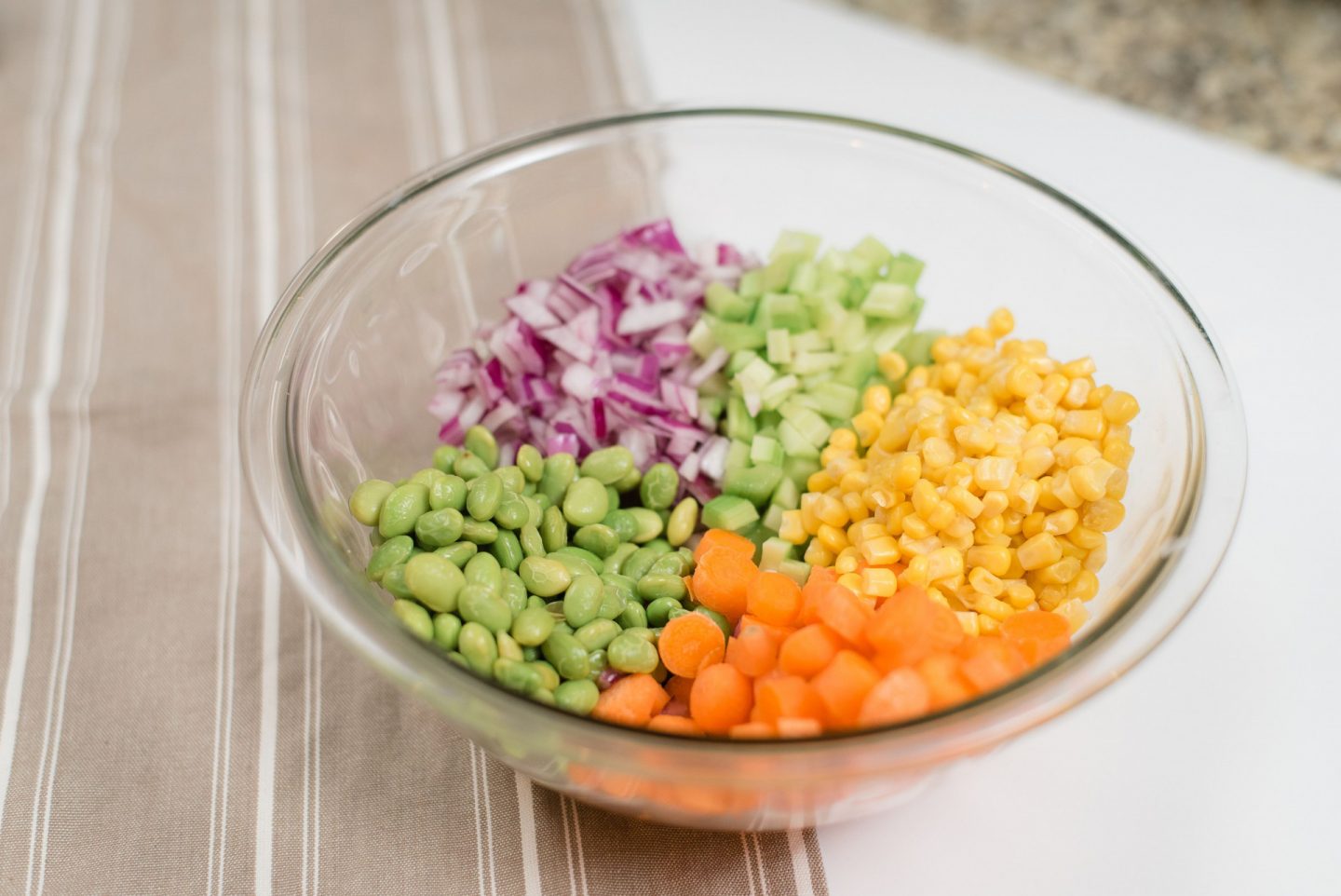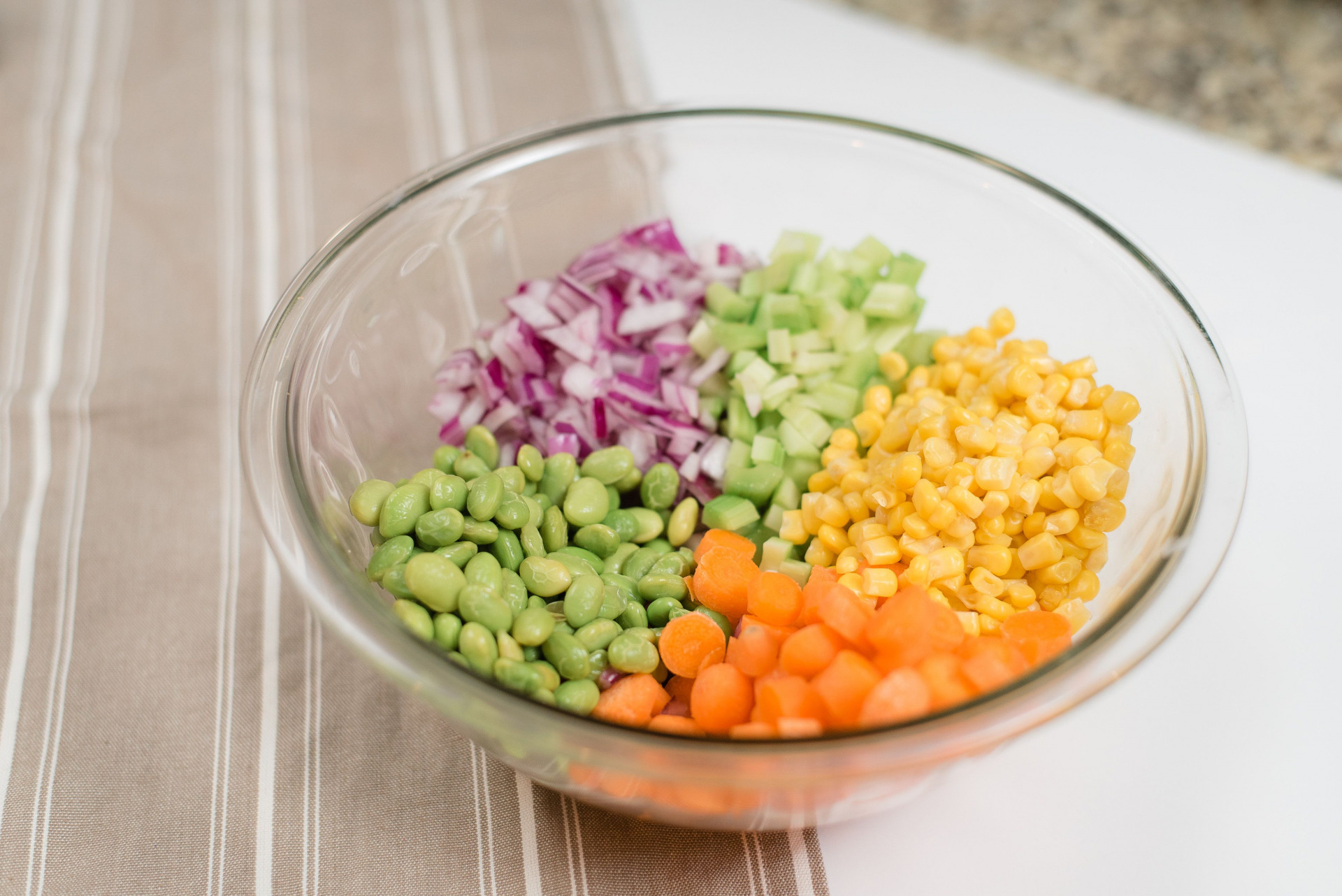 Get this colorful salad recipe HERE!
Milk: Opt for low fat milk or full fat milk and organic if possible. The lower fat you go, typically the more processed it is.
Yogurt: Opt for Greek when possible and plain if you can do it! Add in fruit or your own natural sweeteners vs pre-made version with tons of added sugars that manufacturer's put into it. (Although I do love the coconut and pineapple flavors!)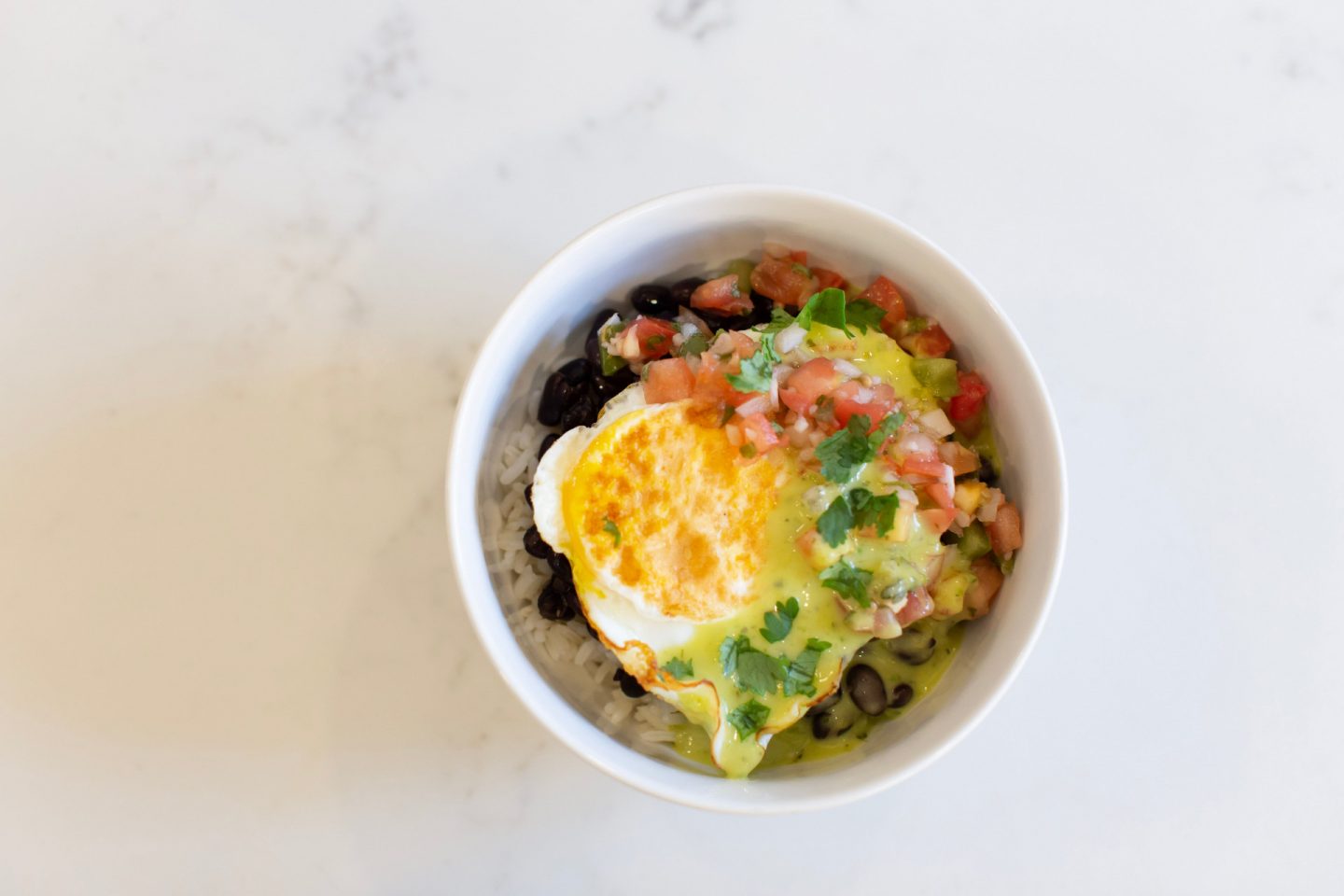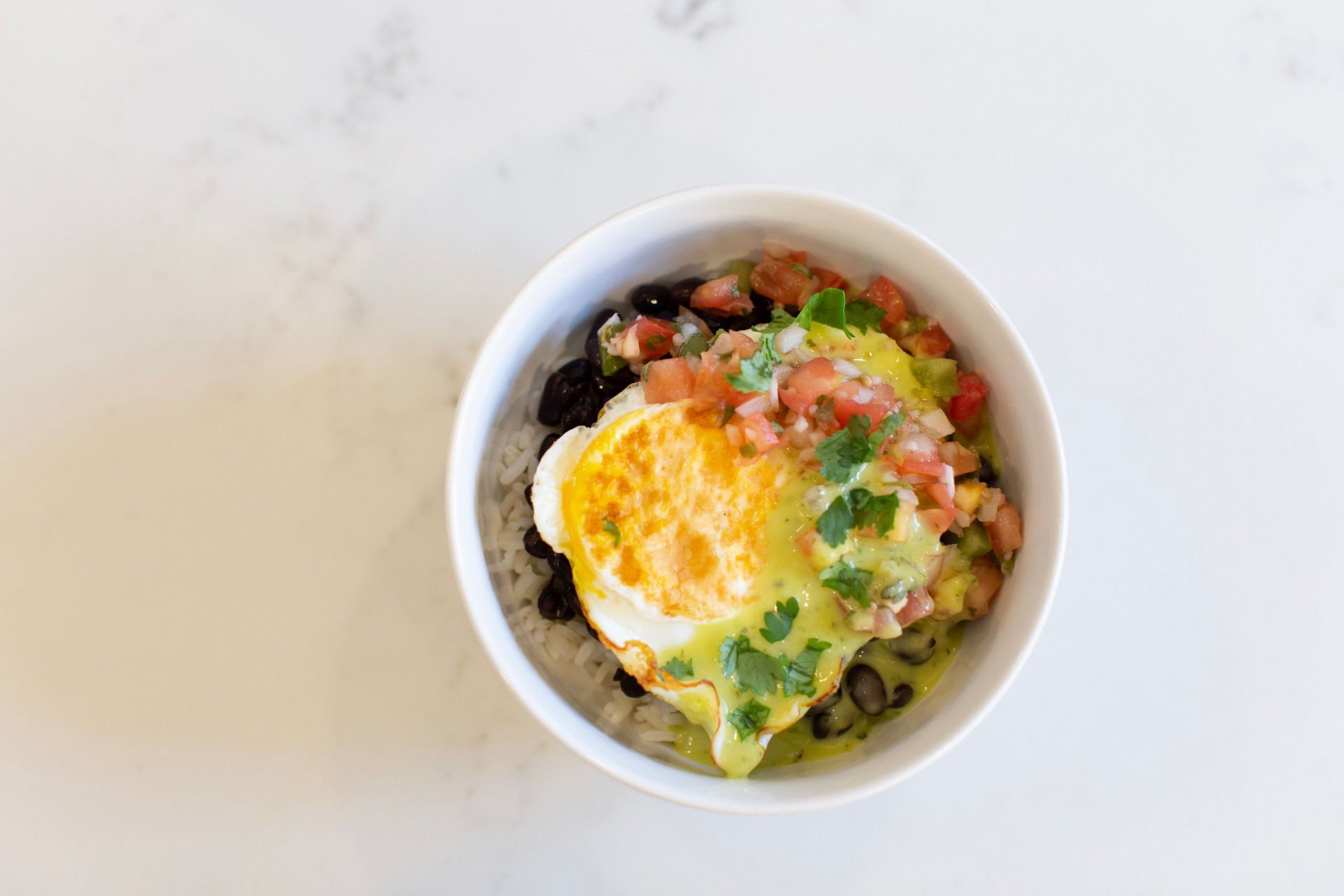 Get our favorite BREAKFAST FOR DINNER recipe HERE!
Eggs: I love to boil eggs for the week to help me have healthy breakfasts or snacks ready to go!
Sweeteners: Use the real deal! Honey, agave nectar, pure maple syrup, etc.
Canned Goods: Black beans, chick peas, tomatoes, tomato sauce. Try to find the ones with no added salt or other additives.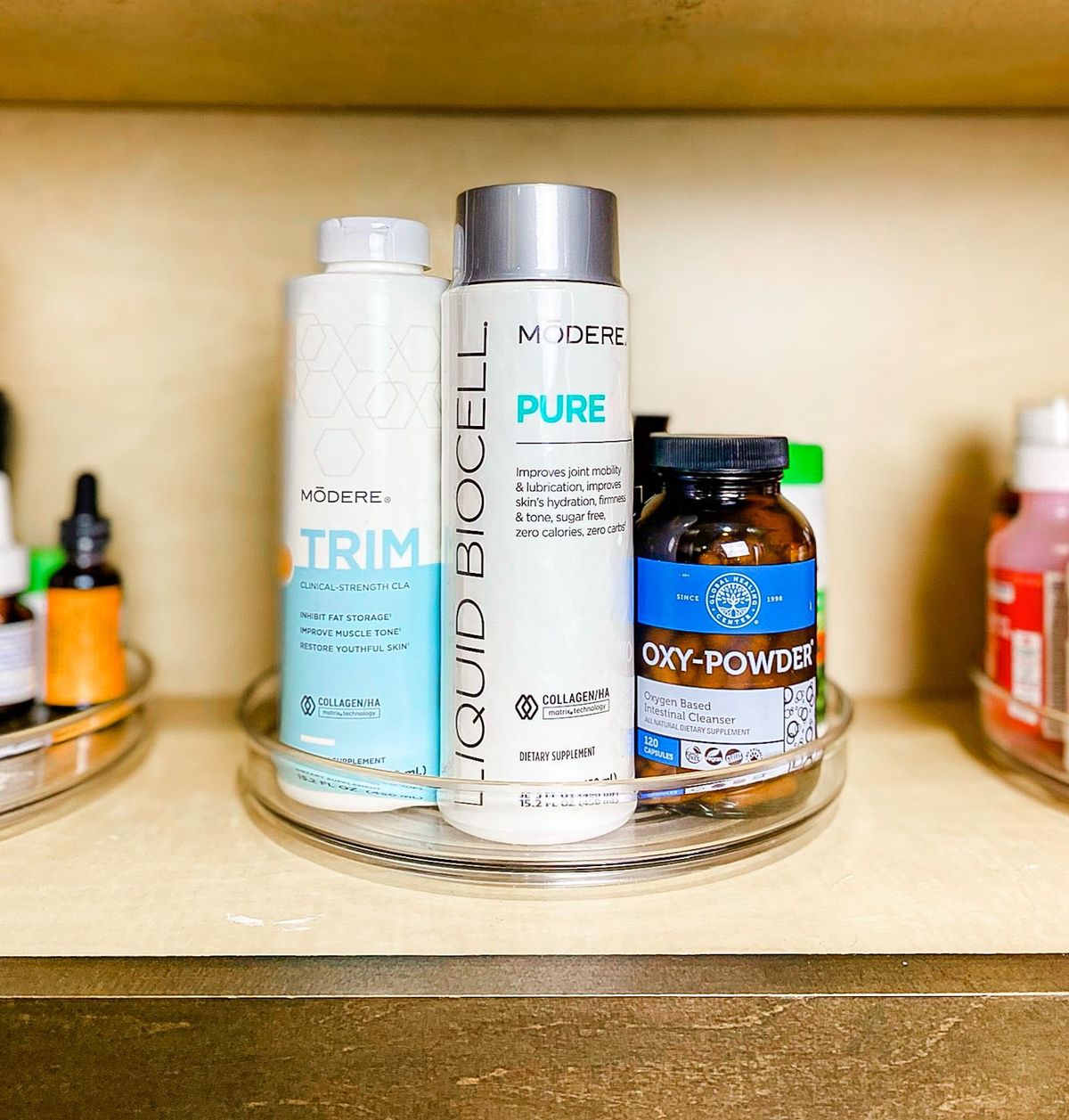 Supplements & Vitamins: Last but certainly not least, let's make sure somewhere in your pantry you have the supplements and vitamins your body needs! I'll share what I take on a daily basis below but I encourage you to find what works for you and makes you feel your best (and as always, consult your doctor)!

Probiotic // These daily probiotics help maintain gut health and they taste like a pixie stick. Code 2256749 gets you $10 off!
Daily Vitamin // Care/Of Vitamins are my favorite because they are so high-quality and personalized to me. Take their quick quiz and rest easy knowing your daily vitamin is tailored to YOUR needs! Code HEATHERB50 for 50% off your first order!
Trim // This is a supplement I drink daily to reduce fat storage, appearance of cellulite, and maximize my healthy eating and workout results! Code 2256749 gets you $10 off!
Pure Liquid Collagen // This is my favorite type of liquid collagen because it is Keto friendly, zero sugar, zero carbs, zero calories, and endless benefits to your hair, skin, nails and joints! Code 2256749 gets you $10 off!
Vitamin D & Zinc // Ever since Eric got COVID, we added these into our daily routine. It helps boost your immunity and while Eric isn't still taking them, I do!
Juice Plus // This helps bridge the gap on getting in enough fruits and veggies as well as helps us not get sick as much!
Oxy-Powder // I take this daily supplement to help me stay regular, if you know what I mean! Code HEATHER for 15% off!
DOWNLOAD My Clean Eating Grocery List:
Okay, okay! Are you ready to download your clean eating pantry staples checklist and tackle the grocery store head on? Click here to get it for FREE!


Once you get your checklist printed out, I encourage you to find a home for it in your pantry or on your fridge! We keep ours on the inside of our pantry door so it's always easily accessible and handy when I go to make our grocery list for our weekly meal plan!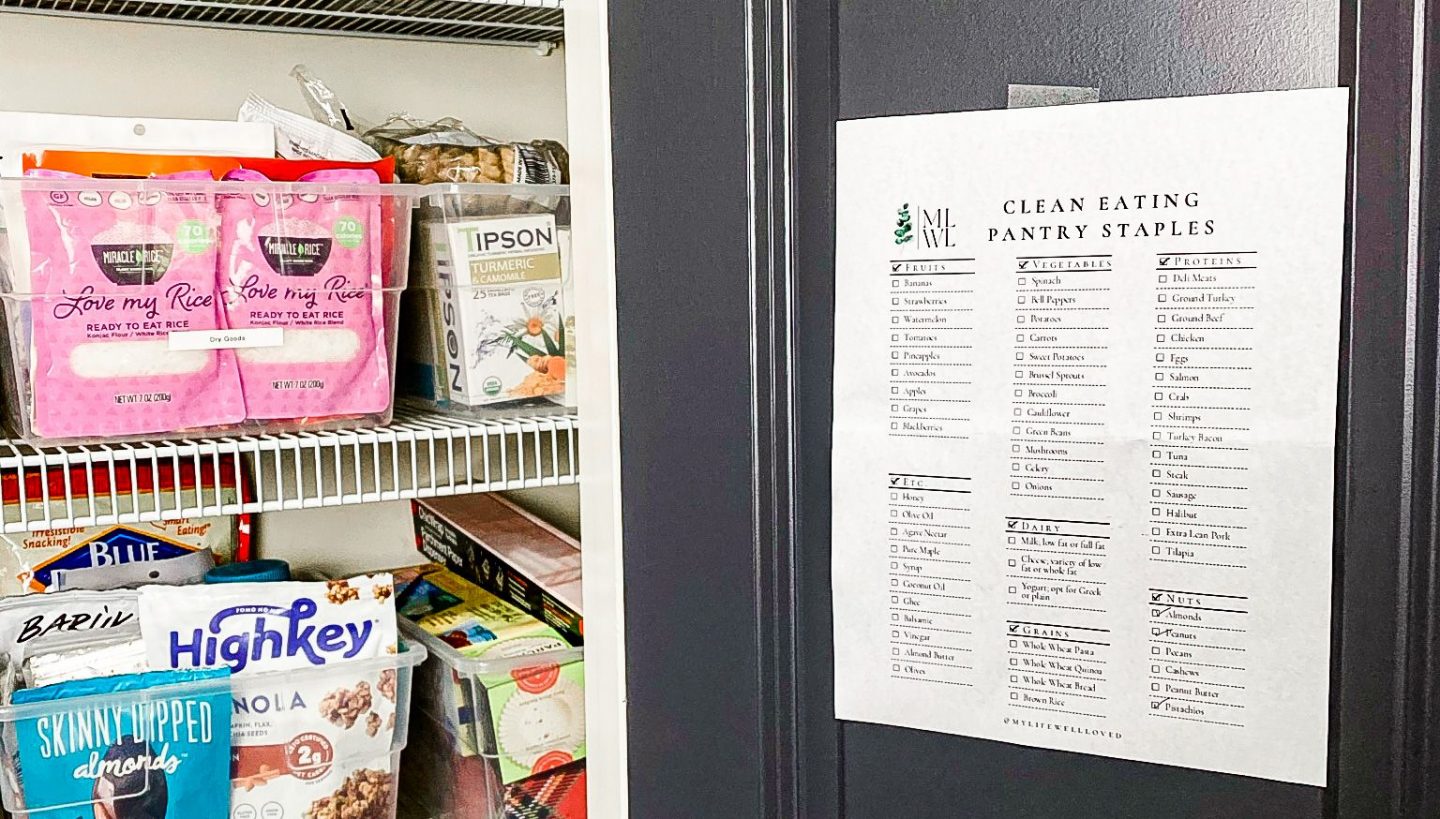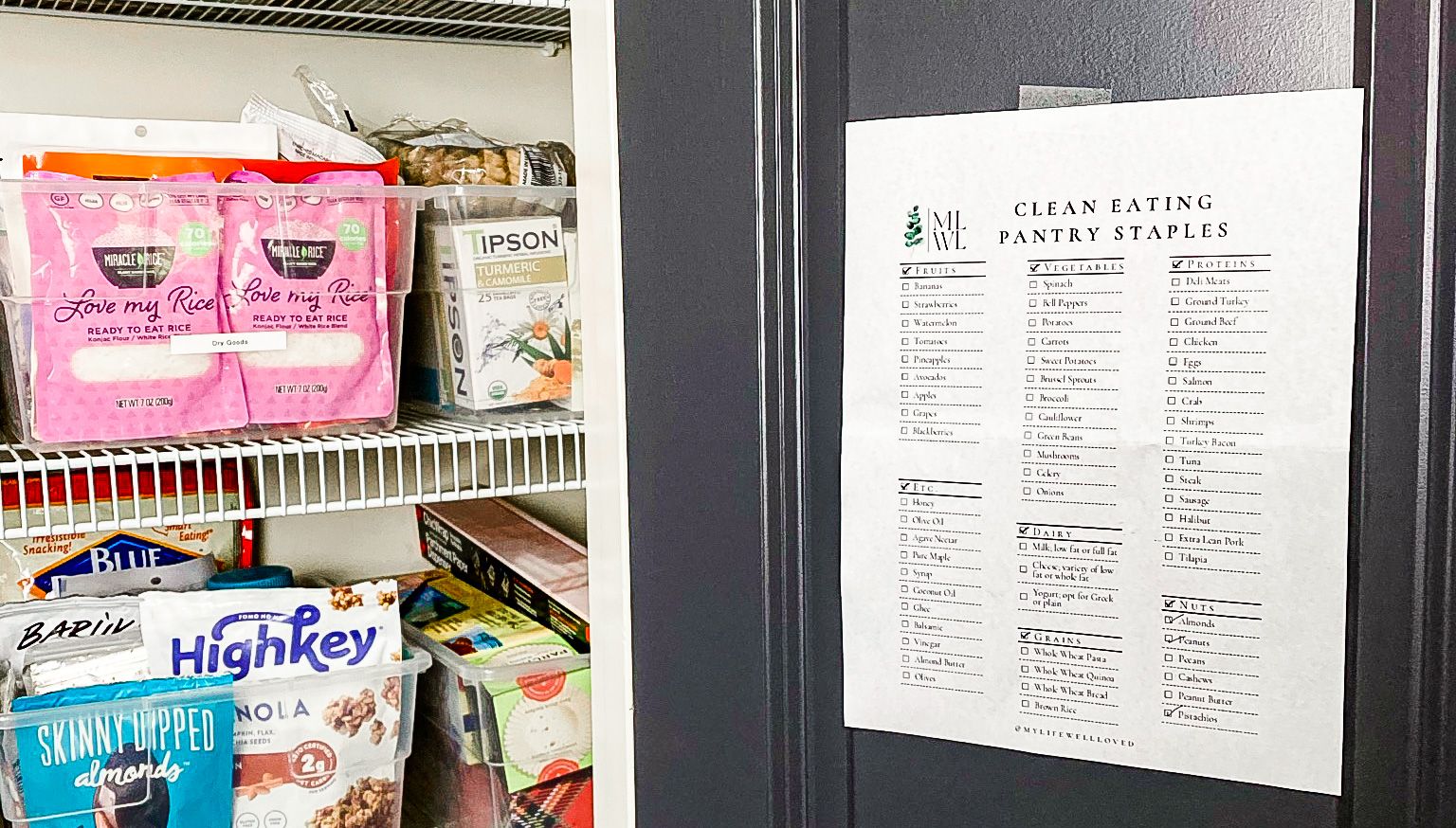 What's YOUR favorite clean eating pantry staple to have on hand for yummy, healthy meals?
SHOP The Clean Eating Grocery List Post HERE:

PIN The Clean Eating Grocery List Post For Later!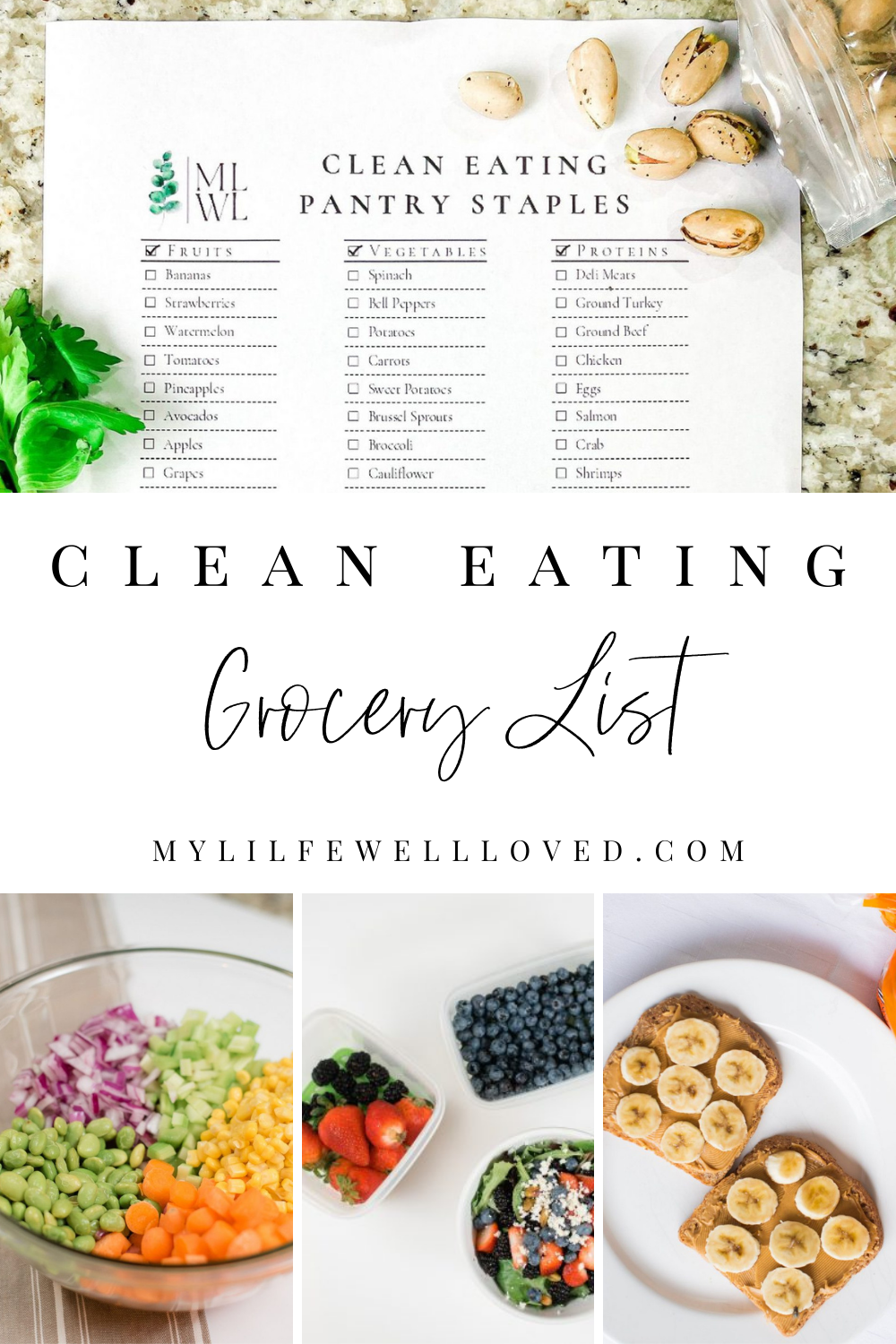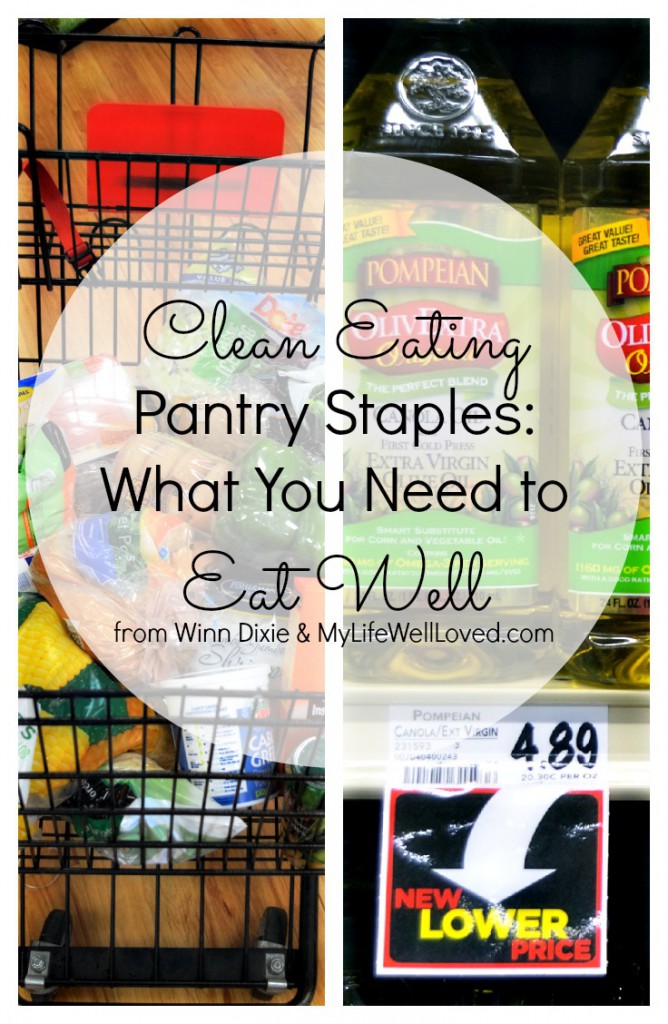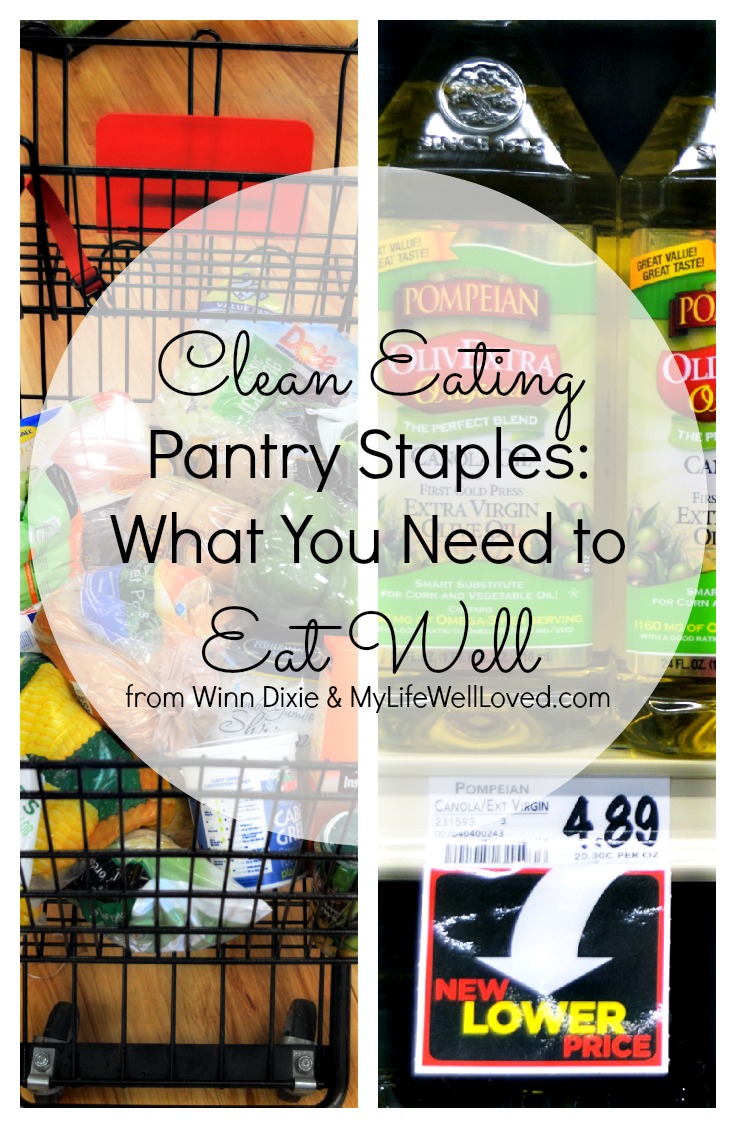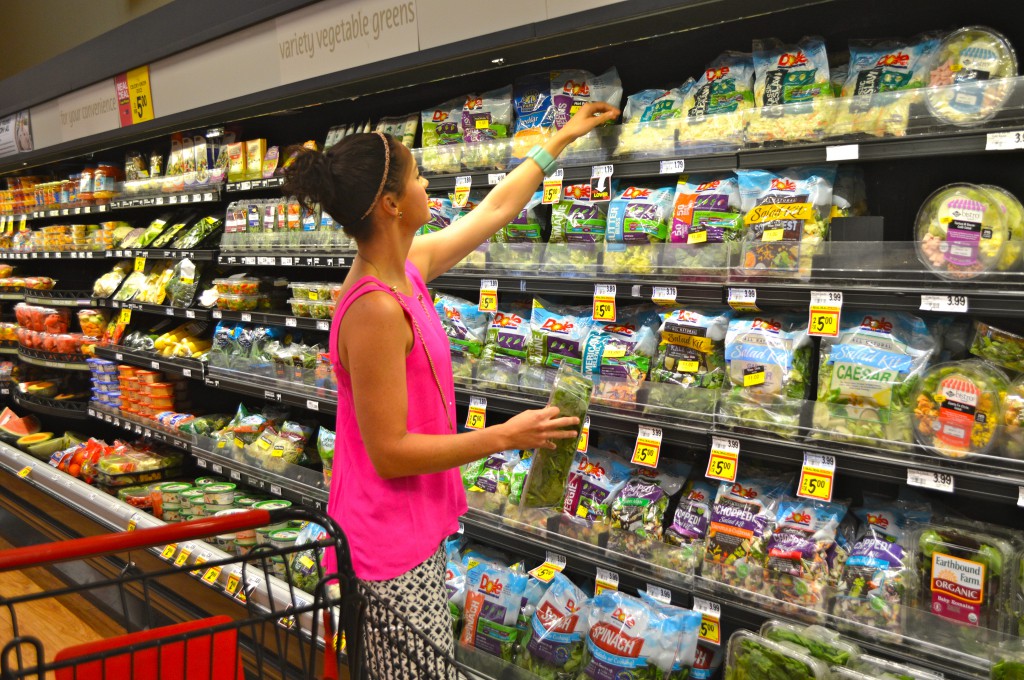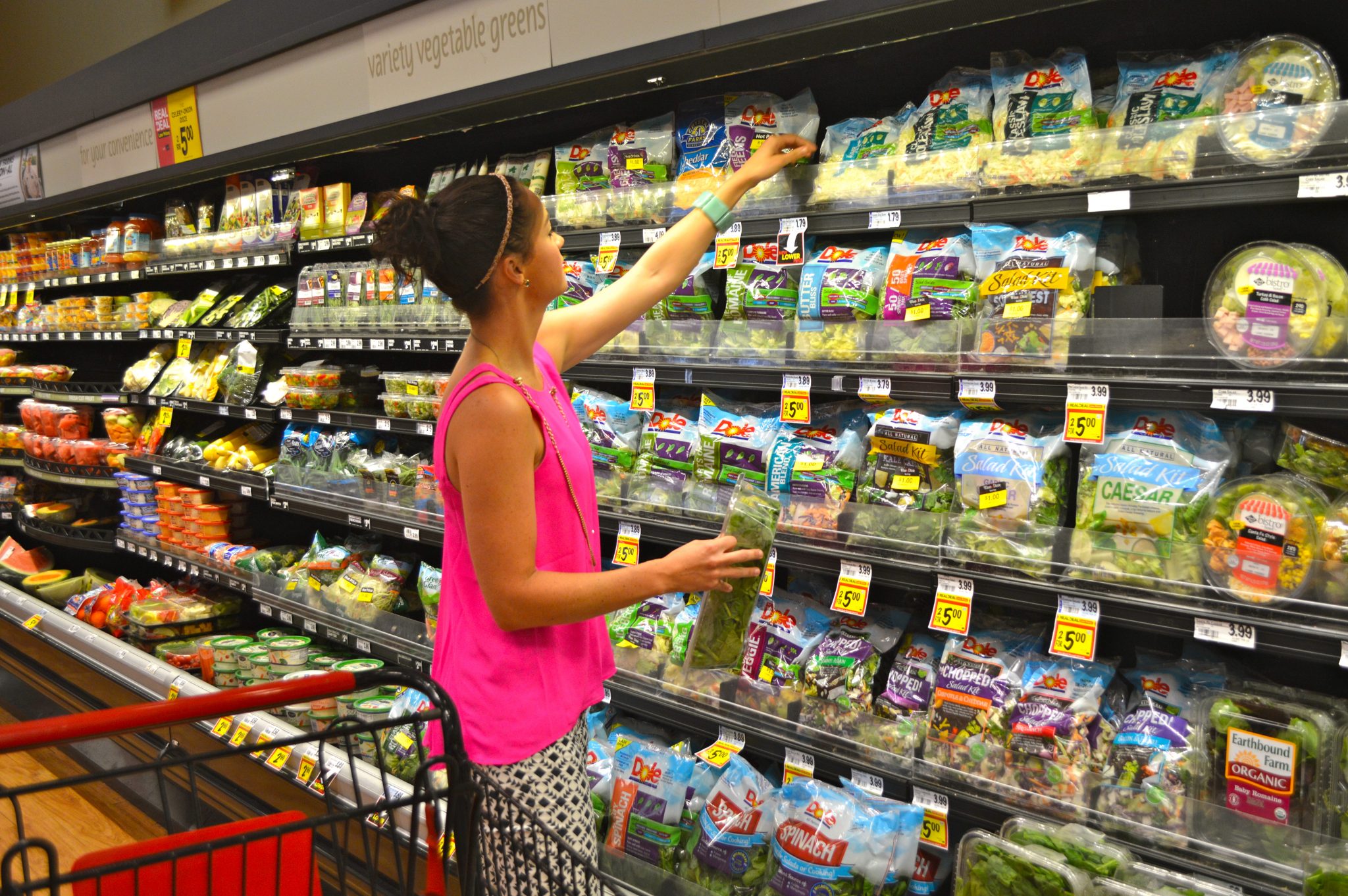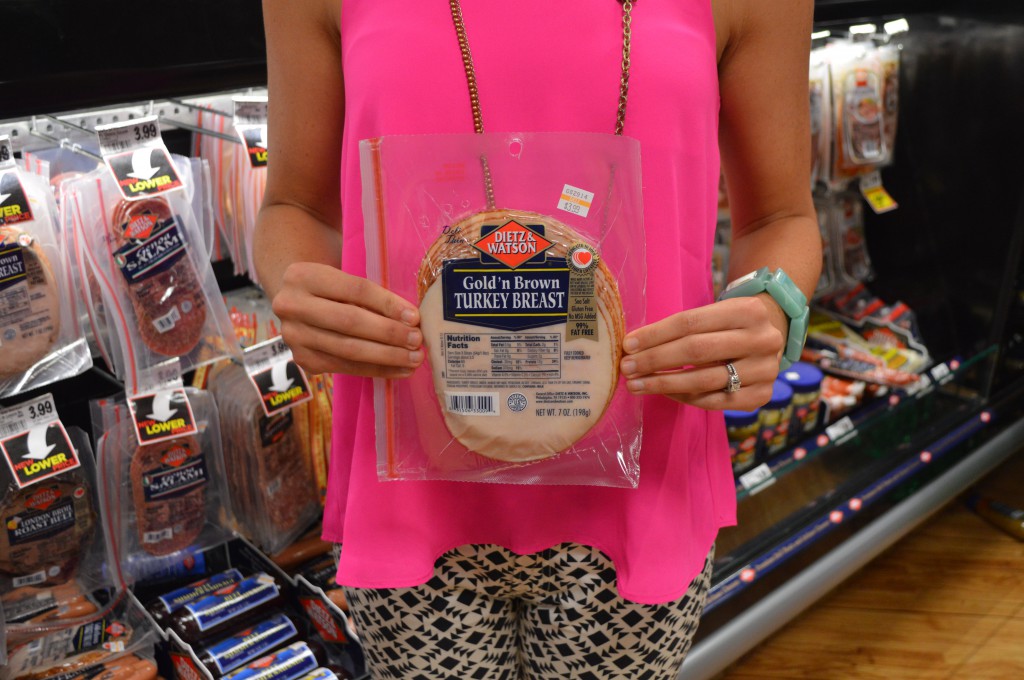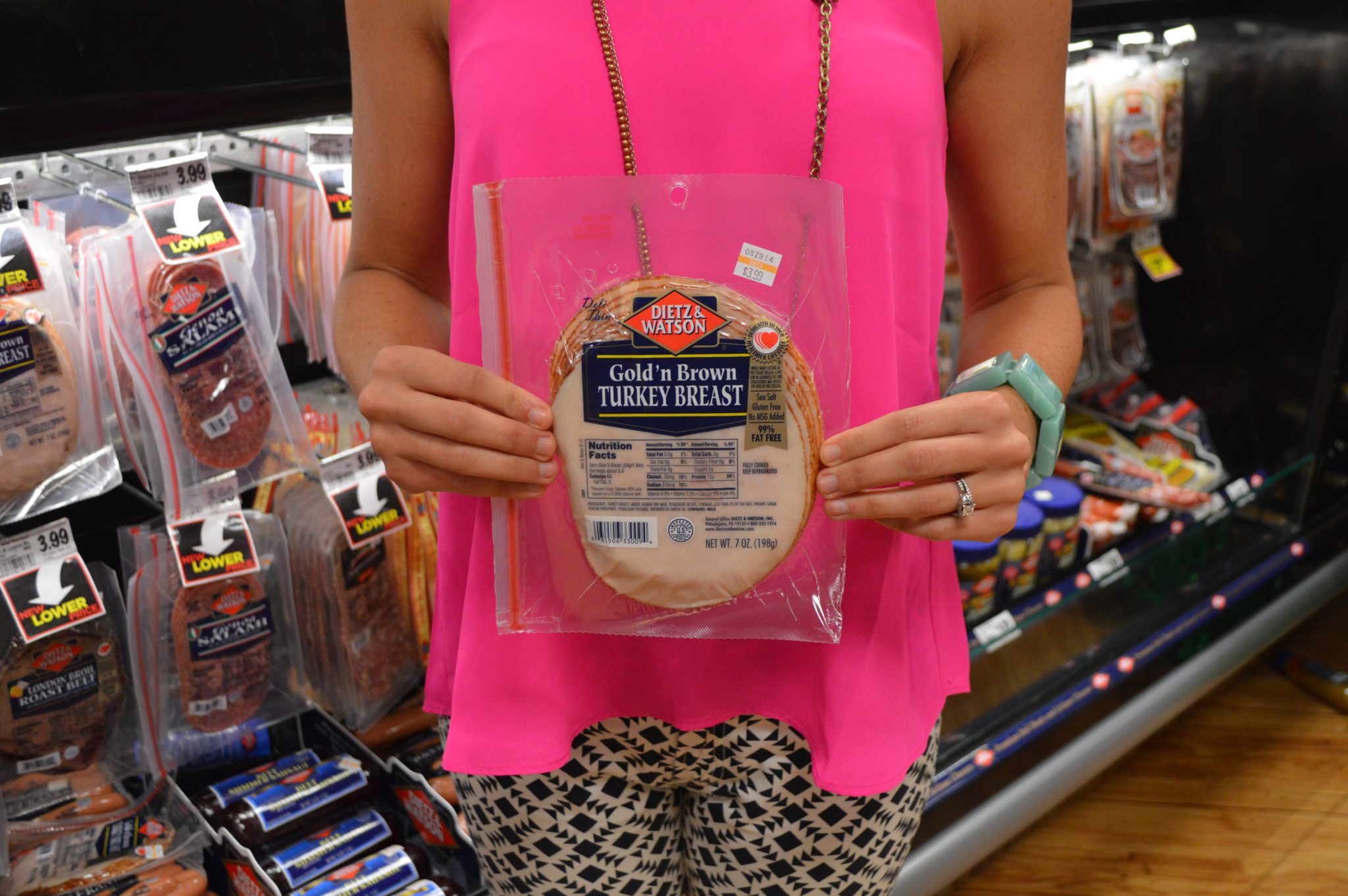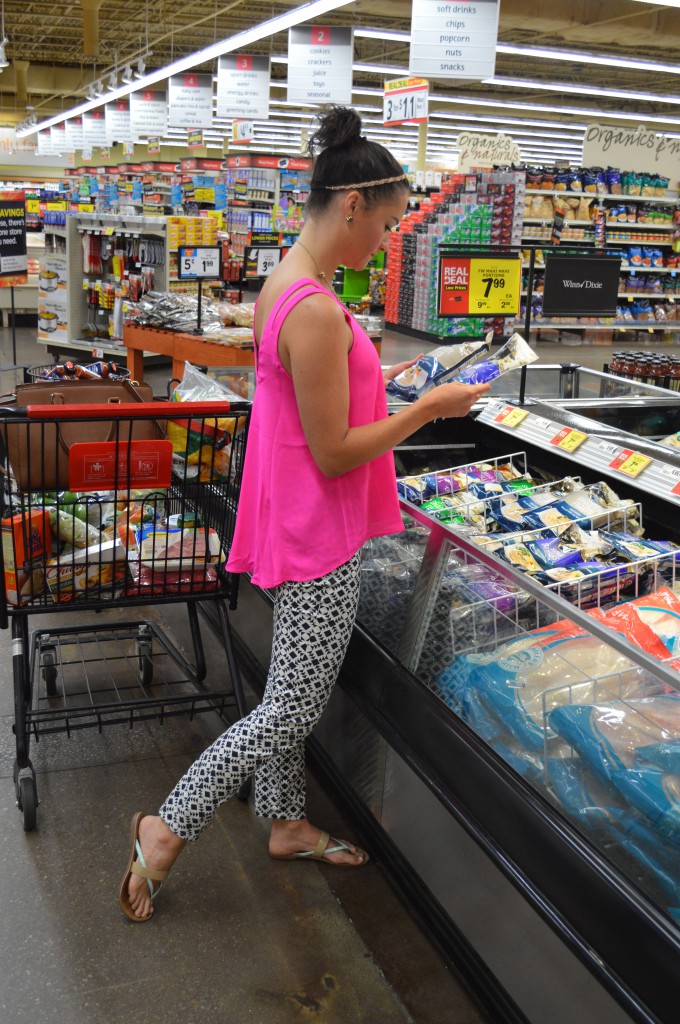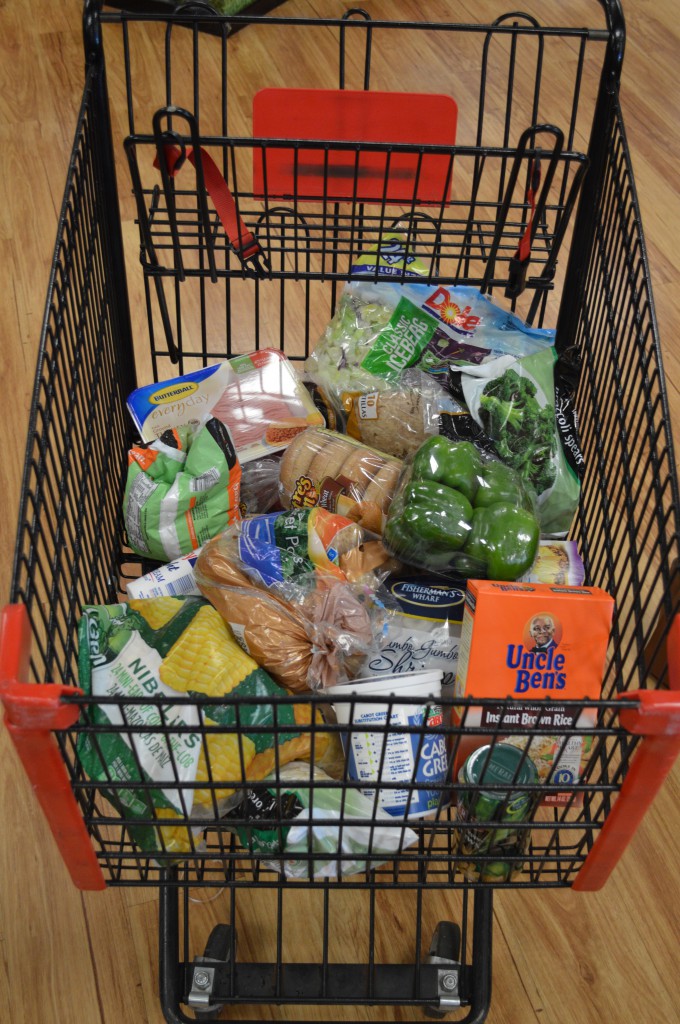 Heather Brown helps busy mamas of young littles who are caught in the hustle to find encouragement in their journey to true health, from the inside out, starting with the heart. Read her journey of learning to live a life well-loved
HERE!