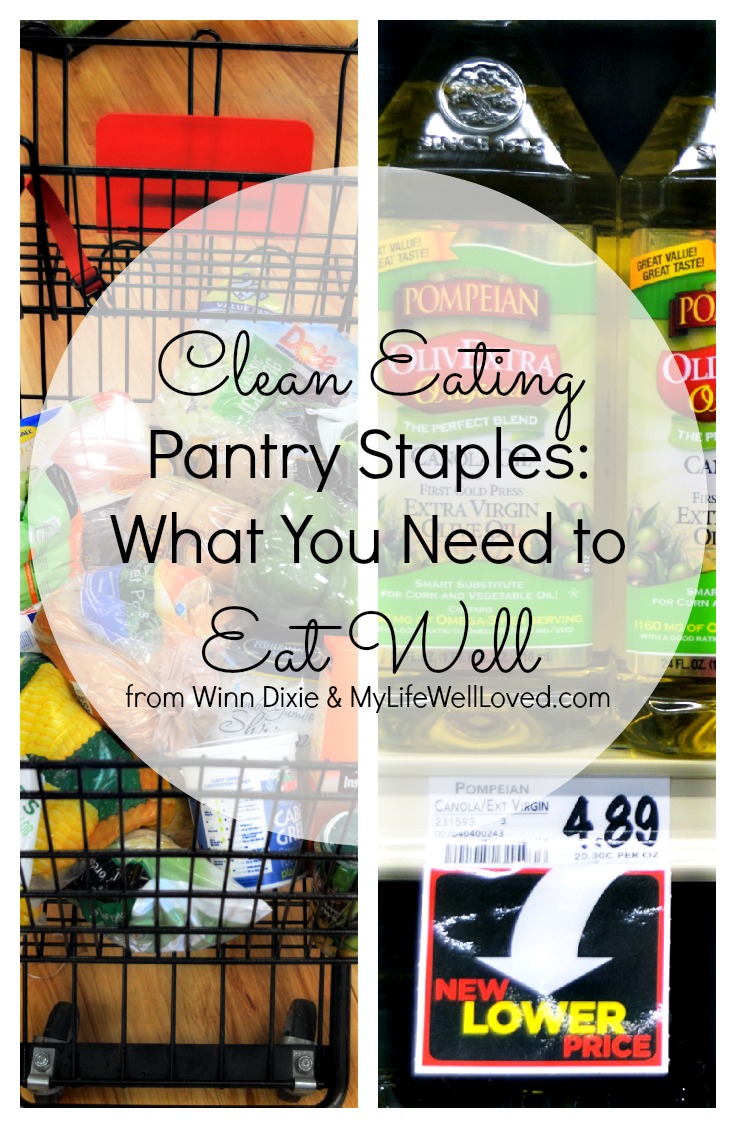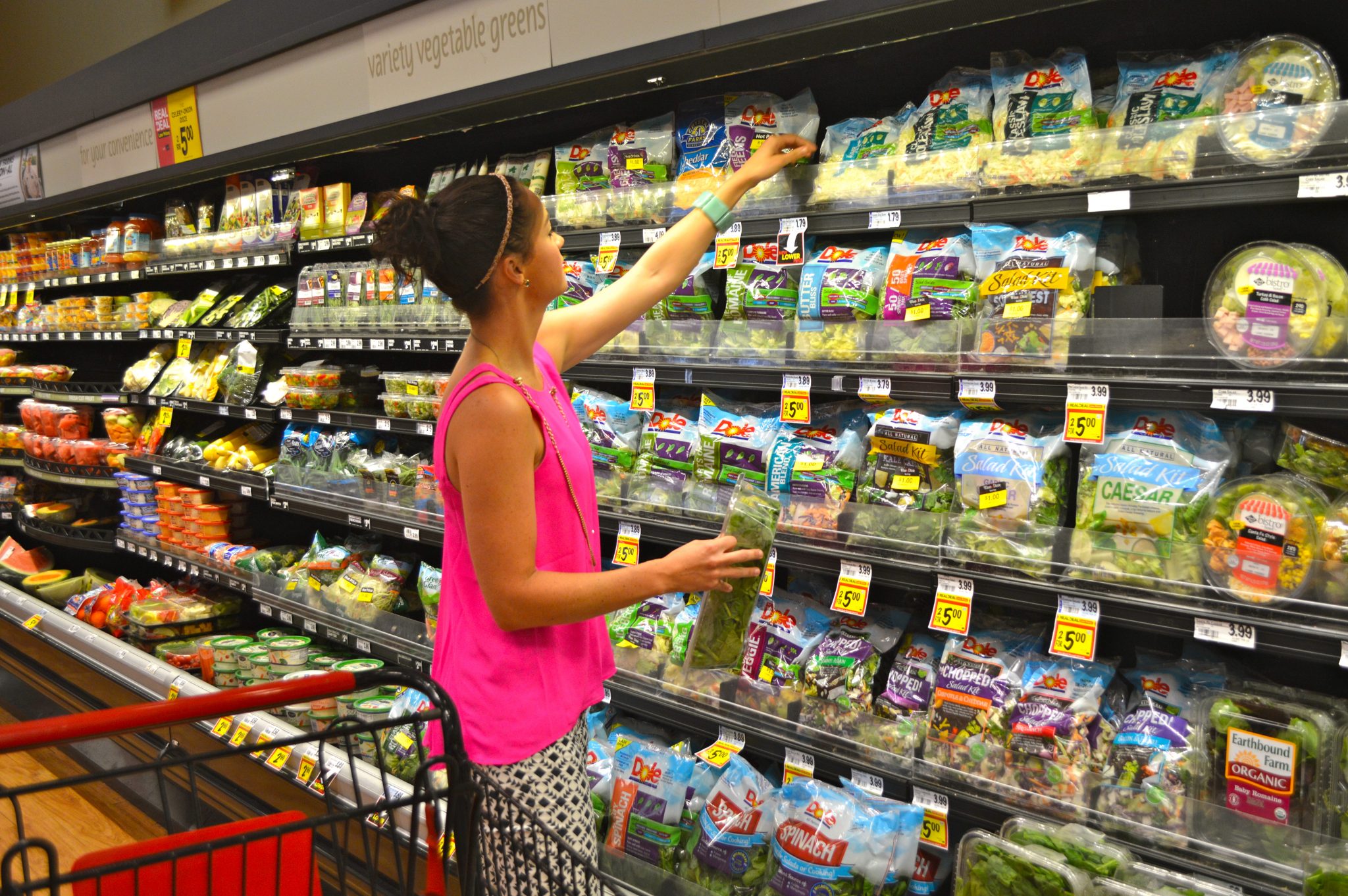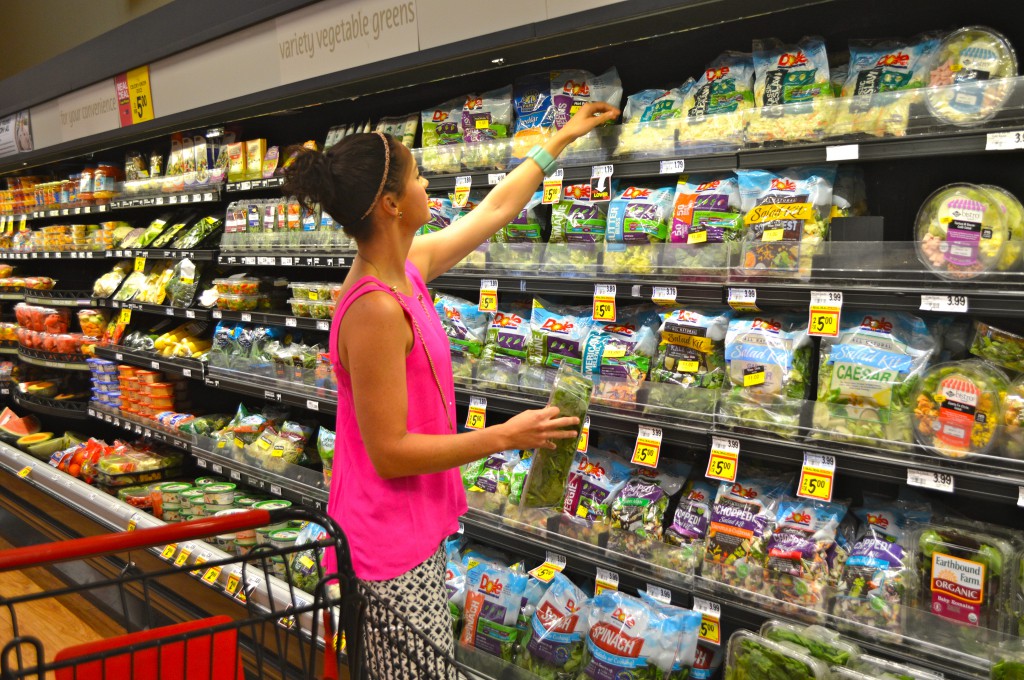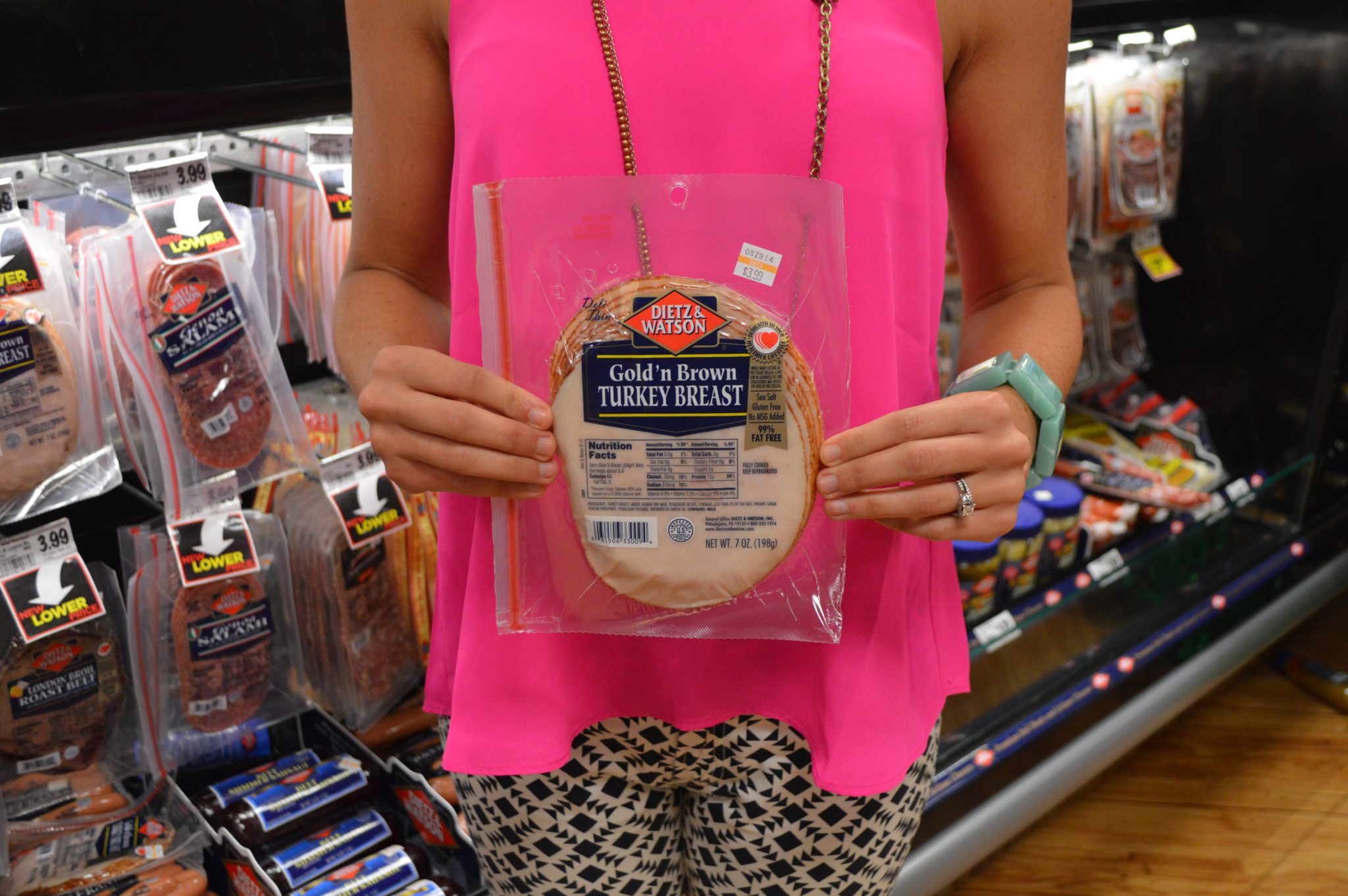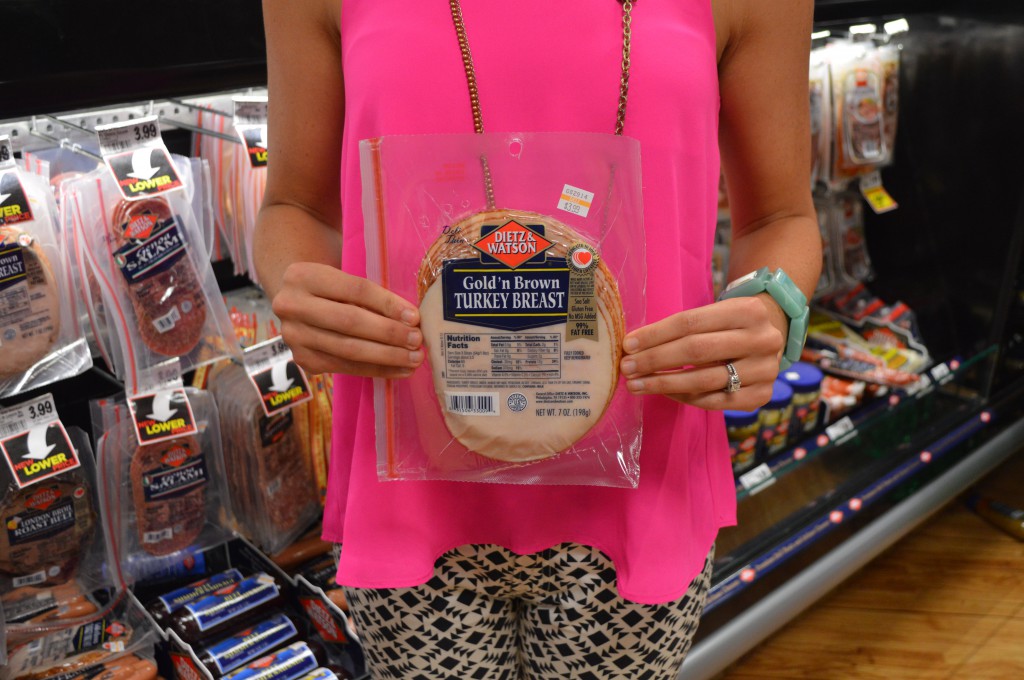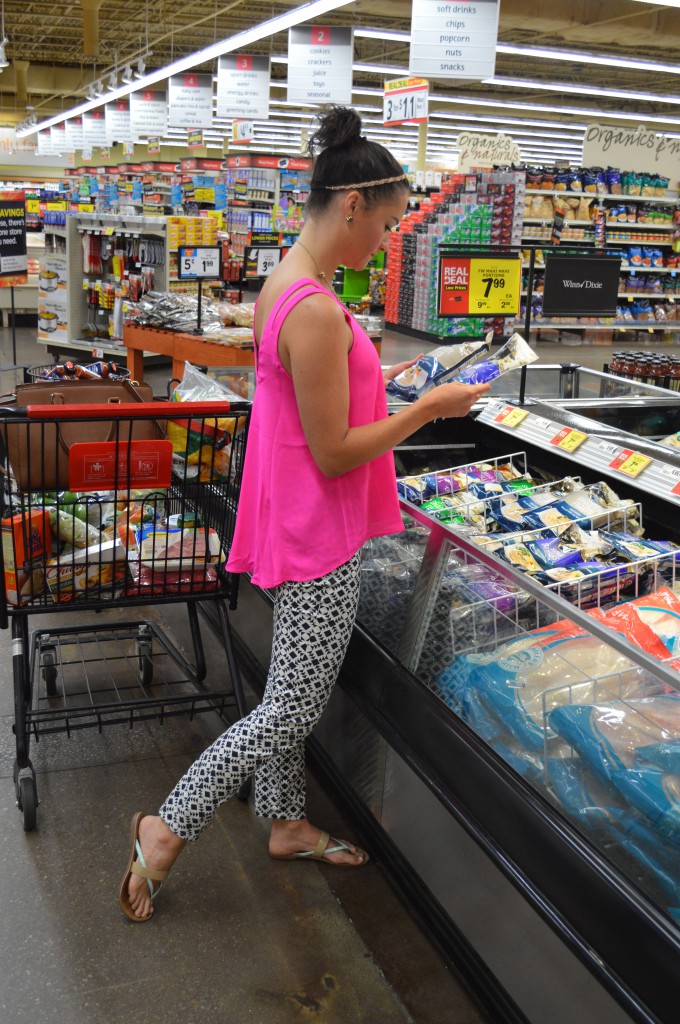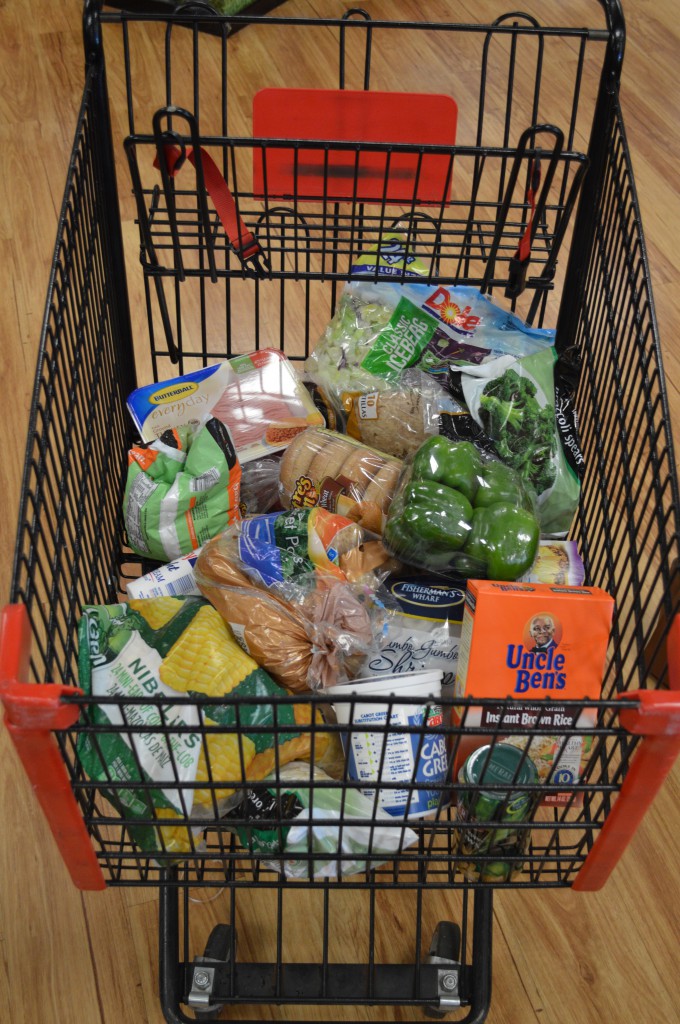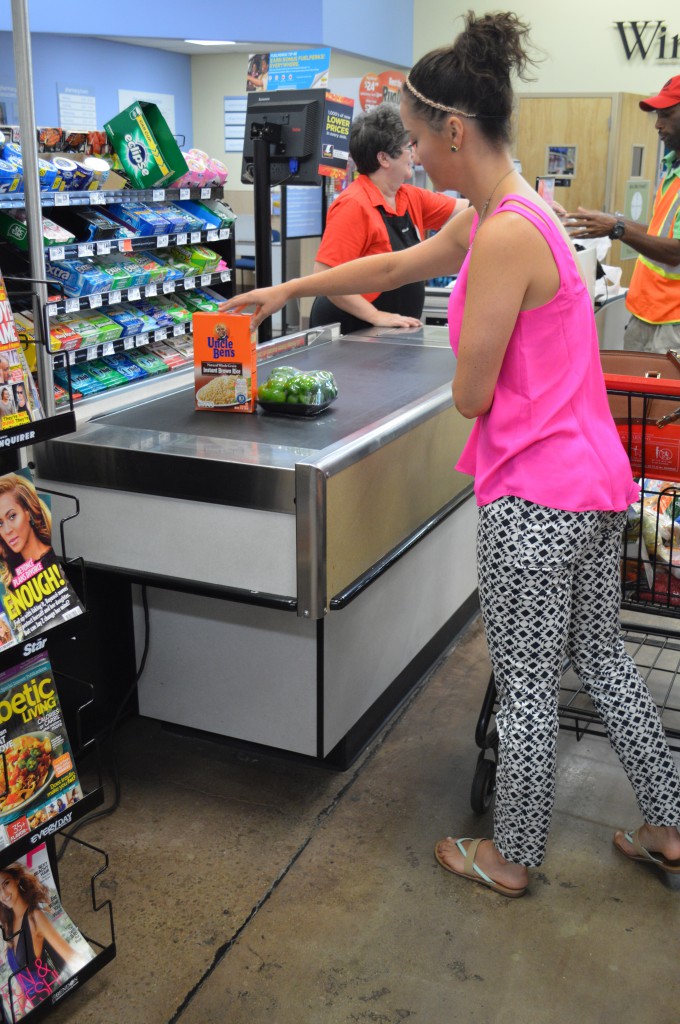 Clean Eating has transformed my body, the way I work out and how I view food and working out in general. If you're not sure what Clean Eating is, you can always search it on my blog (on the right hand side) or get started here. If you are trying to eat less processed foods, you've probably already heard that a good golden rule is to shop the perimeter of the store. While this is true, there are also some great protein filled resources on the insides of the aisle that are sure to make your body a happy camper as well. I am really excited right now to be shopping at Winn Dixie for lower priced Clean Eating items! I was so glad to hear they were lowering their prices on everyday items that I use in our home for healthy eating on top of store specials.
I've compiled a clean eating grocery list of things I almost always have on hand in my pantry, refrigerator or freezer to help me have a great basis for a week of healthy clean eating ahead! There is technically no "standard" definition for clean eating, so I make it fit my lifestyle and tastes to the best of my ability. Although some people may not agree with this clean eating grocery list in its entirety, this is how I have found I can make Clean Eating fit into my busy lifestyle. This is not a complete list of all approved foods, but rather meant to show what I typically keep in my pantry to help me always be able to reach for plenty of healthy options.
Clean Eating Grocery List:
Fresh Fruits: Some of my favorites to keep on hand for me or the hubs include bananas, strawberries, watermelon, tomatoes, pineapple, avocados, and apples.
Fresh Vegetables: Favorites include bagged spinach and salad, bell peppers, potatoes,carrots, sweet potatoes, brussel sprouts, broccoli, cauliflower, green beans, and broccoli.
Nuts & Nut Butters: Almonds, peanuts, pecans, cashews, peanut butter, almond butter…you name it, I LOVE it!
Seafood: Frozen or fresh, I love trying to incorporate this 1x/week if possible.
Meats: Deli meat (get the least processed kind possible), ground turkey, boneless skinless chicken breast, beef, etc.
Cheese: My personal favorite is goat cheese, but the hubs loves all kinds so I try to keep a variety of low fat or whole fat cheeses around. (Avoid fat free if possible.)
Whole Wheat Bread: Use whole wheat to get a nutritional band for your buck. It leaves you satiated for longer and usually has more fiber.
Olive Oil: Awesome staple for cooking.
Brown Rice: Easy to use as a side, stir fry or filling snack.
Whole Wheat Pasta & Quinoa
Frozen Fruits and Veggies: Frozen at the peak of ripeness and often go on sale or are cheaper than fresh.
Milk: Opt for Low Fat or Full Fat Milk and organic if possible. The lower fat you go, typically the more processed it is.
Yogurt: Opt for Greek when possible and plain if you can do it! Add in fruit or your own natural sweeteners vs the tons of added sugars that manufacturer's put into it. (Although I do love the coconut and pineapple flavors!)
Eggs: I love to boil eggs for the week to help me have healthy breakfasts or snacks ready to go!
Sweeteners: Use the real deal! Honey, agave nectar, pure maple syrup, etc.
Canned Goods: black beans, chick peas, tomatoes, tomato sauce. Try to find the ones with no added salt or other additives.
Want this clean eating grocery list in a printable format? Click here to get it for FREE.
As all of you know, I'm always looking for a good deal when I can on groceries. The reason why? I can save that money and put it towards cute shoes, or a date night with my husband. I'm a big believer in being a good steward of your resources and I always have my eye out for good stock up prices. When I find a good price on groceries, I usually buy several containers to last me until the next time I find a stock up price. My husband is never surprised to find 5 containers of peanut butter at a time in our pantry!
What's YOUR favorite clean eating pantry staples to have on hand for good meals?
Get Your Clean Eating Pantry Staples List HERE: