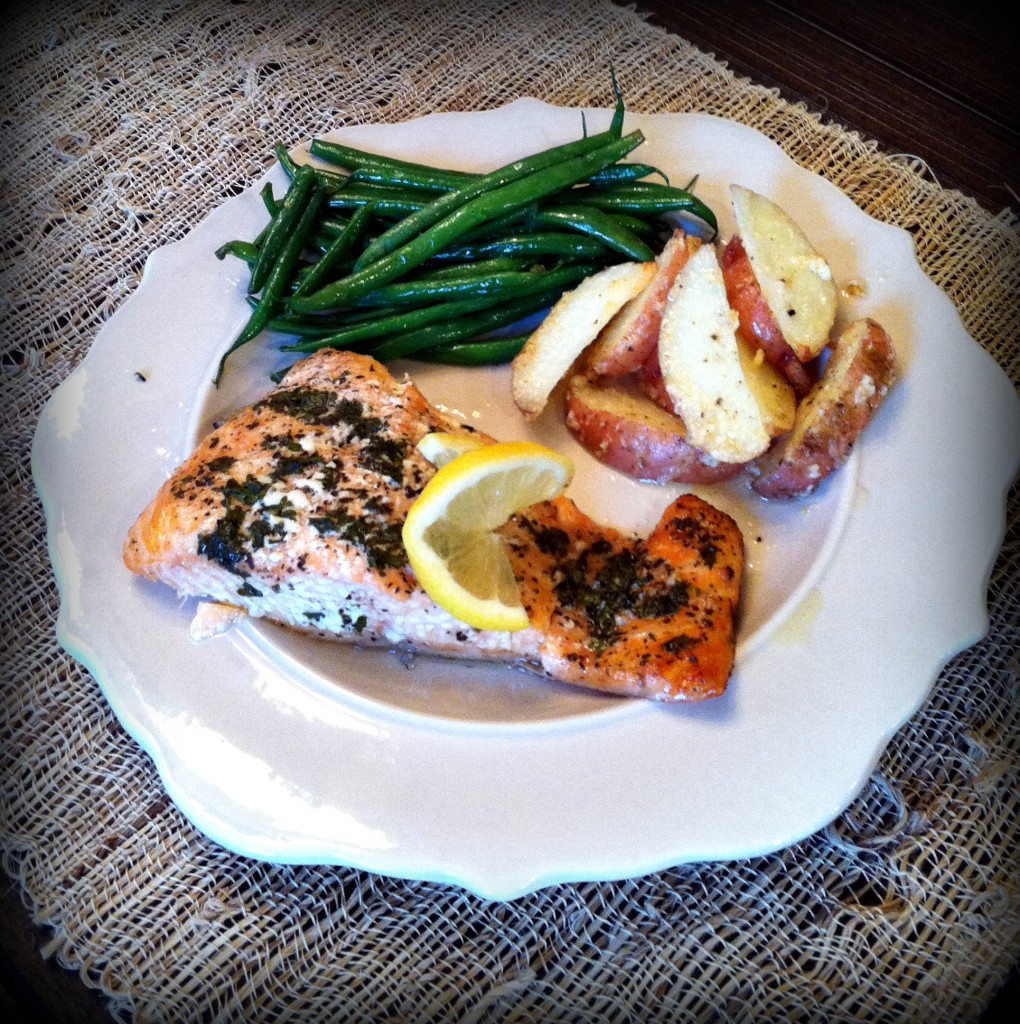 Seafood can tend to be intimidating for new cooks. It has its own counter at the store, and it seems like once you approach the counter, you're supposed to know exactly what you want and how to prepare it and then there's a guy or girl there judging you if you don't! It took me a while to get used to picking out seafood, but knowing how healthy it is for you and coming to learn that it can actually be pretty easy, it has become one of my favorite things to eat!
As you know, I'm really trying to embrace Clean Eating and this recipe follows those guidelines. It is all fresh, natural ingredients and is just a perfect light dish for a weeknight meal.
I came across this recipe on allrecipes, and it looked pretty straightforward (ie, hard for me to ruin). What I didn't account for was 1) how easy it actually was, and 2) how AMAZING it tasted.  Try this simple bakes salmon recipe out, and you should have a big success on your hands! Here's the recipe:

Simple Baked Salmon
Ingredients
Ingredients:
2 cloves garlic, minced
6 tbsp light olive oil
1 tsp dried basil
1 tsp salt
1 tsp ground black pepper
1 tbsp lemon juice (I used fresh squeezed juice- about ½-1 lemon)
1 tbsp fresh parsley, chopped
2 (6 oz) fillets of salmon
Instructions
In a medium glass bowl, prepare marinade by mixing garlic, light olive oil, basil, salt, pepper, lemon juice and parsley.
Place salmon fillets in a medium glass baking dish, and cover with the marinade. Marinate in the refrigerator about 1 hour, turning occasionally if you've bought the fillets without skin on one side. (otherwise, just let marinate)
Preheat oven to 375 degrees.
Place fillets in aluminum foil, cover with marinade, and seal.
Place sealed salmon in the glass dish, and bake 35 to 45 minutes, until easily flaked with a fork. (I did it right at 45 minutes and mine were perfect!)
If you're looking for another even easier recipe, try out this
No Fail Baked Salmon
.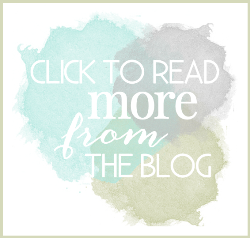 Free Pantry Staples List
Get the FREE Clean Eating Pantry Staples Printable List plus healthy living lifestyle tips from MyLifeWellLoved.com!