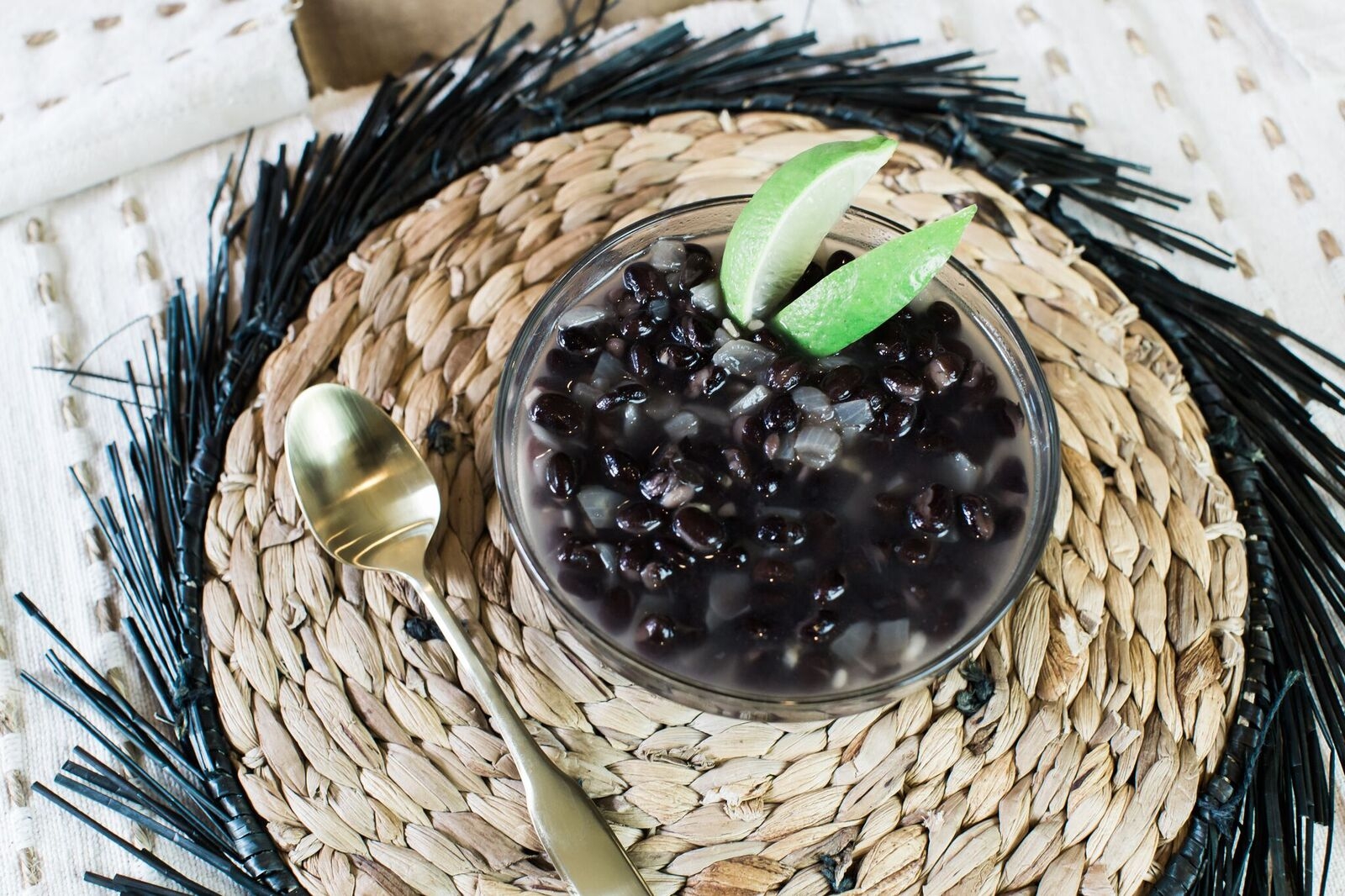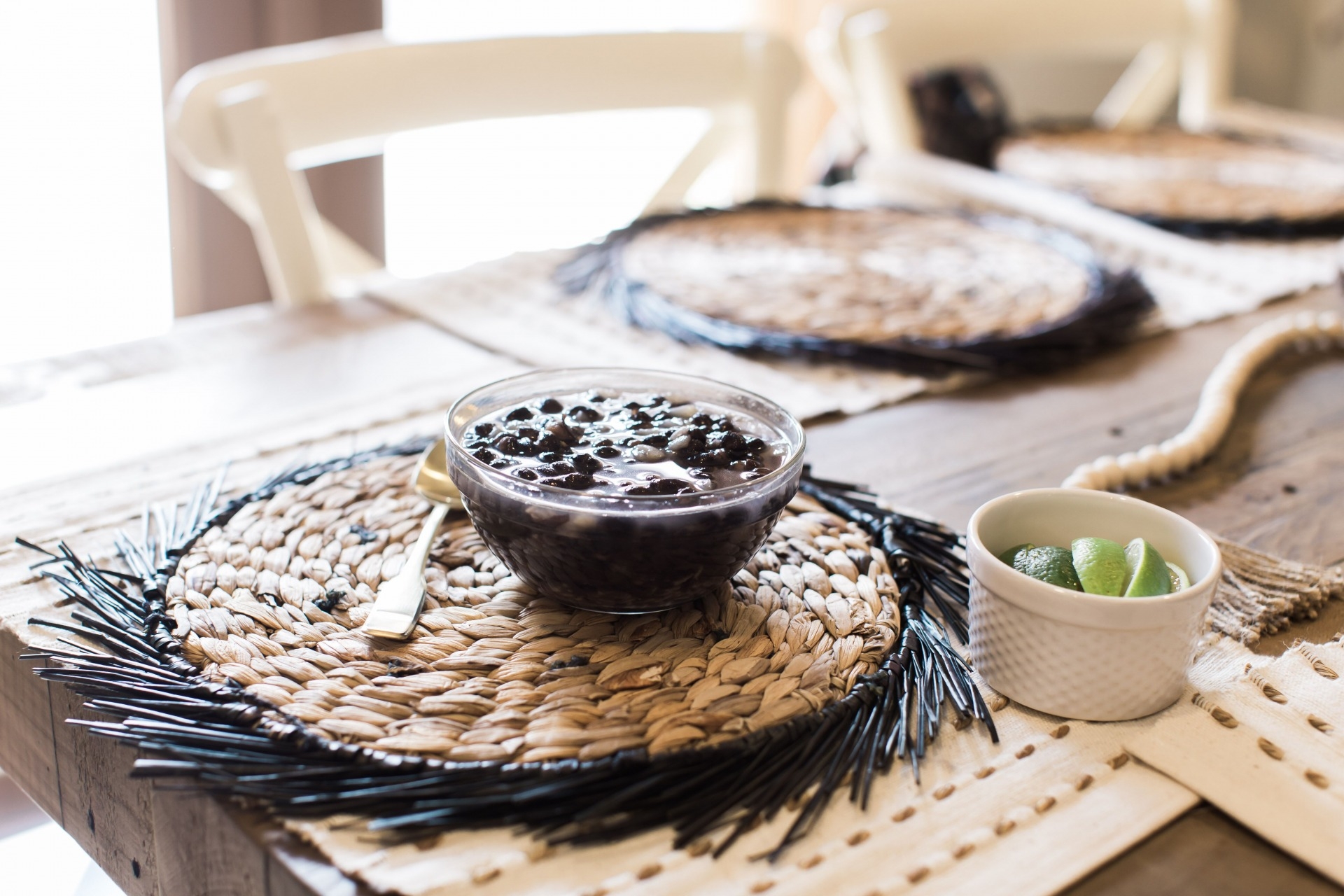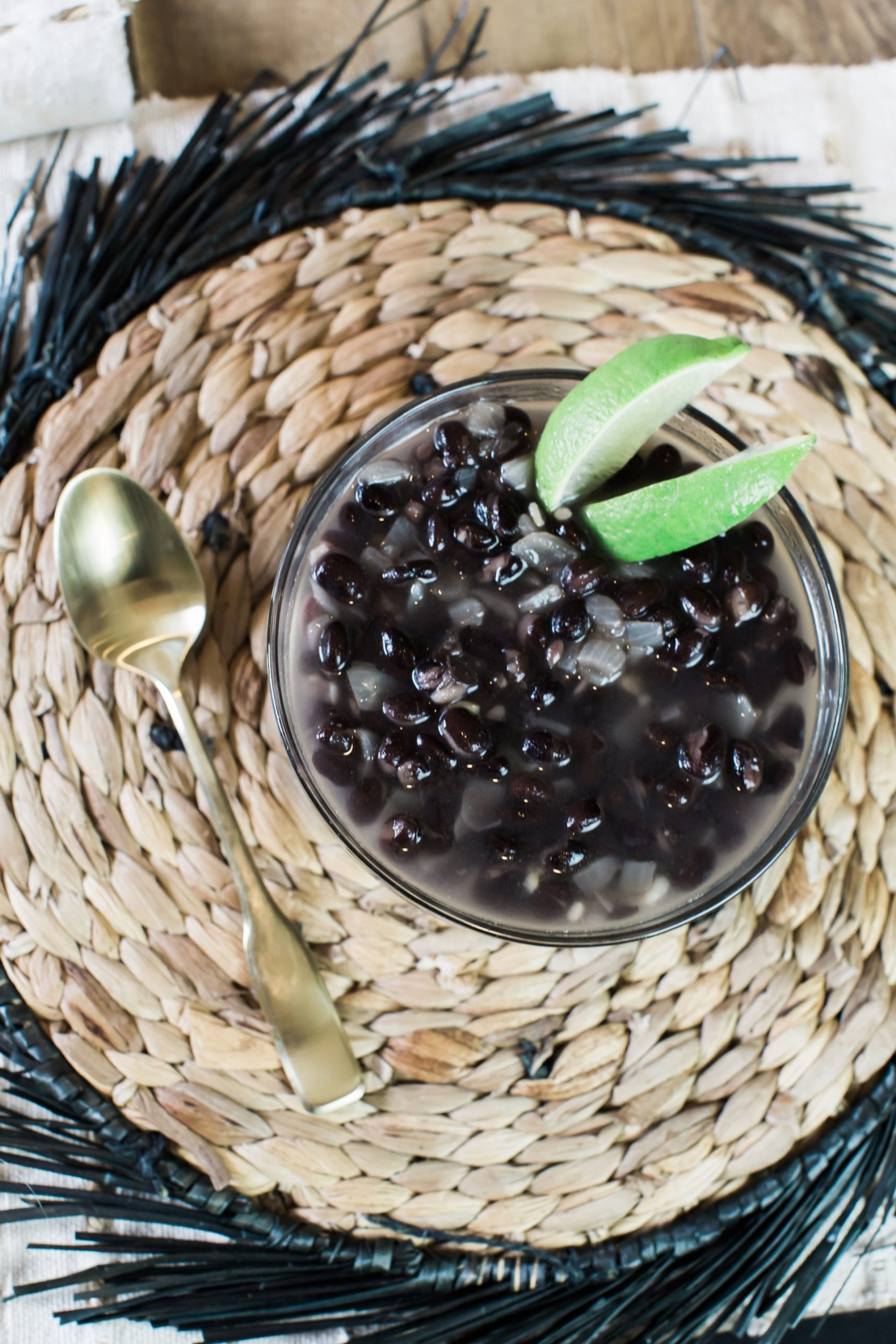 SHOP My Clean Eating Black Bean Soup Recipe Photos HERE: Chargers // Wooden Beads // Placemats // Glass Bowls // Gold Silverware // Dining Chairs // Dining Table // For more of my dining room makeover details click HERE
Photos by Magen Davis Photography
This Clean Eating Black Bean Soup may be one of my top 3 favorite soups we've ever made in this house. It is outstanding. Eric, my hubby, said he thinks it's restaurant-quality. Coming from Eric, who doesn't necessarily love doing clean eating, this makes me ECSTATIC! This soup has simple, real ingredients and comes together in about 20 minutes.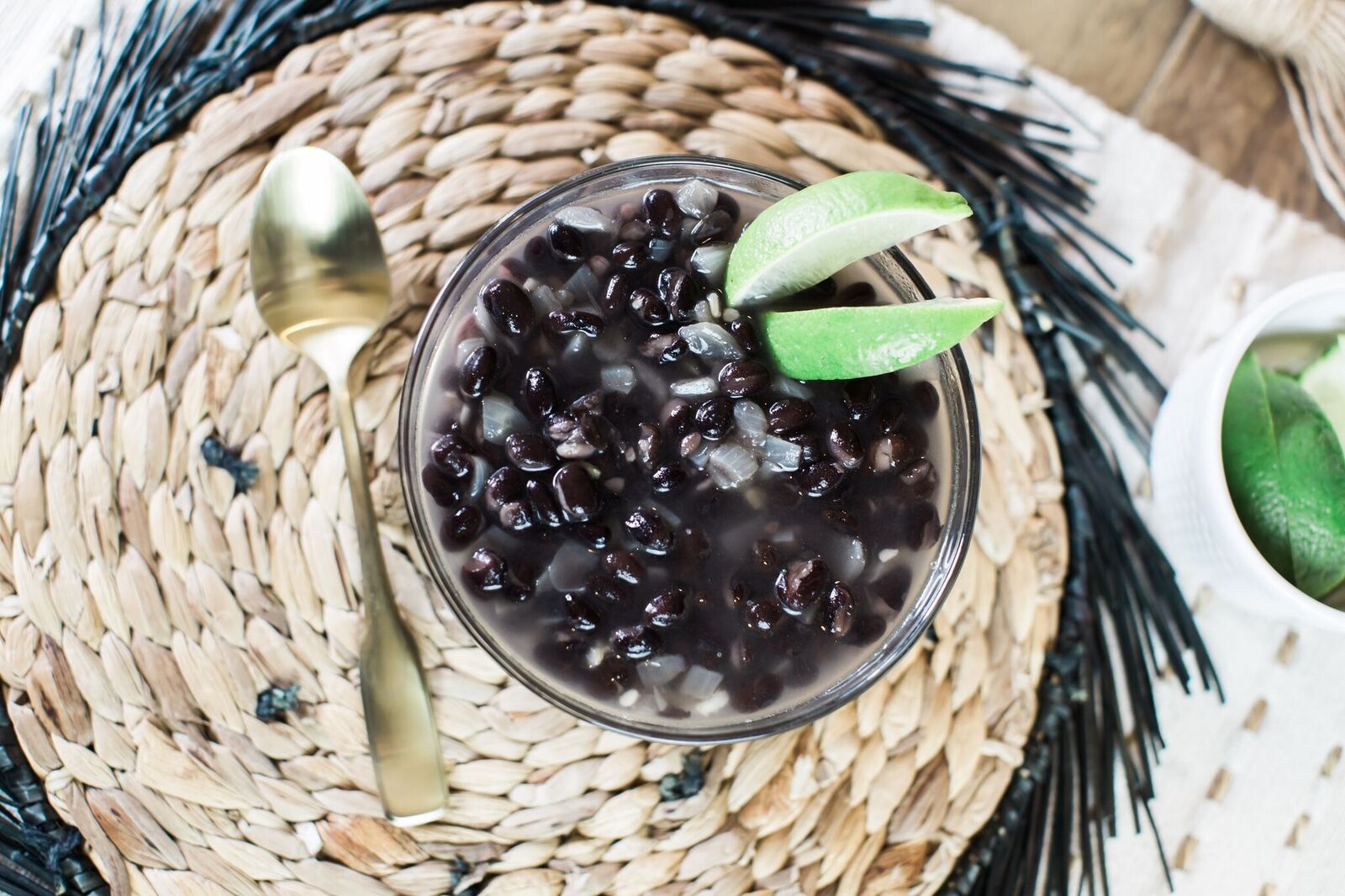 I'm sure you can now see why I think this is such a winner! But just in case you don't, here are my top favorite things about this recipe:
Quick
Easy
Frugal
Under 7 ingredients
Check Out More Soup Recipes HERE: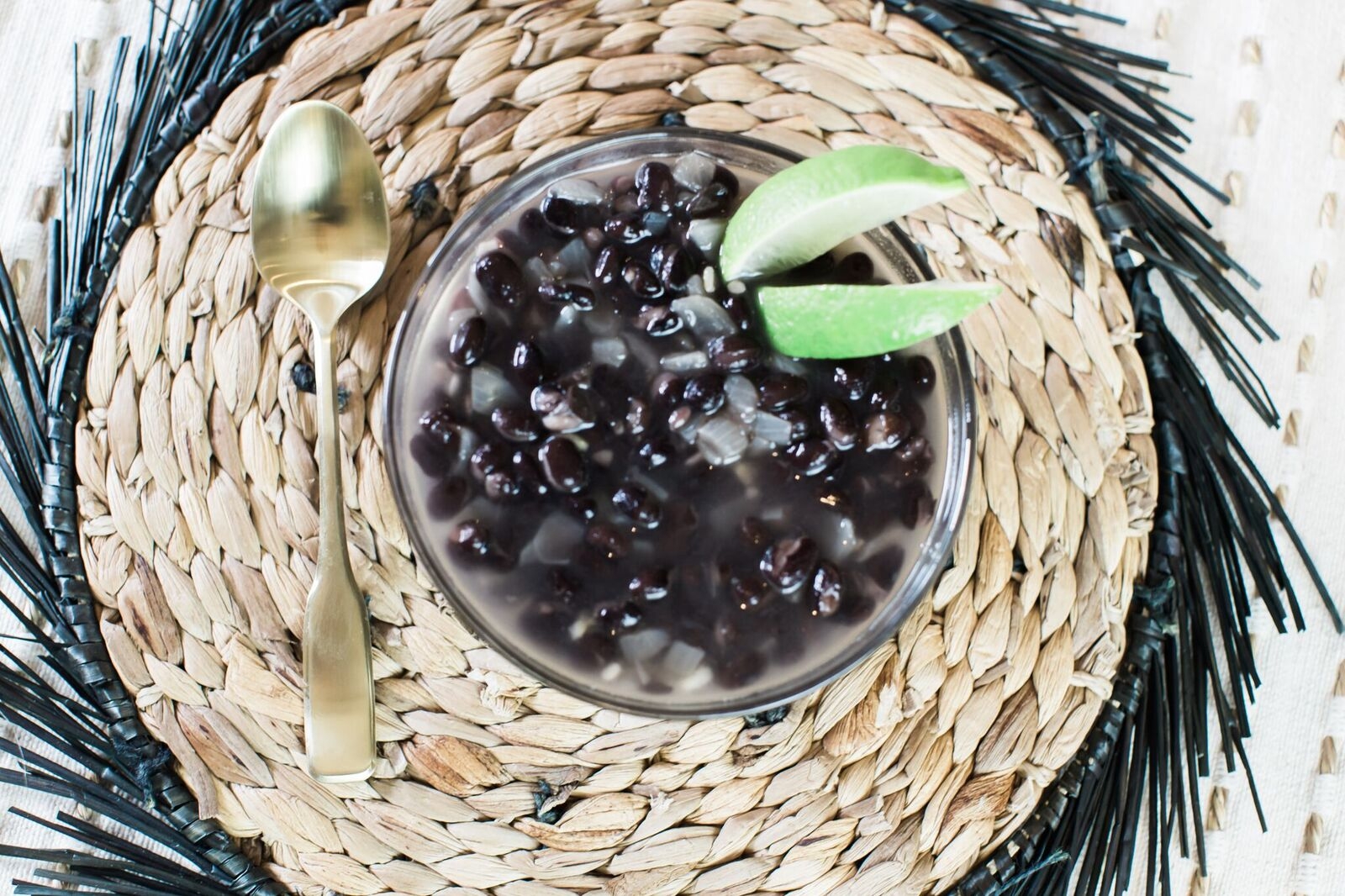 Clean Eating Creamy Black Bean Soup
Recipe type:
Clean Eating Soup
Ingredients
2 cans of seasoned black beans (drained, not rinsed)
1 can low sodium chicken broth
1½ cups water
2 Tbsp olive oil
1 cup chopped onion
1 t minced garlic
2 tsp chili powder
¼ tsp cumin
Brown Rice
Instructions
In a large pot saute onions and minced garlic in olive oil until soft.
Add chili powder and cumin and stir.
Add remaining ingredients and let simmer for 15 mins.
In the meantime, make your instant brown rice. Make enough to serve 4 according to package directions.
Take ½ of the soup and put in a blender to make it creamier and to break up some of the beans.
Place some rice in a bowl and pour soup on top.
Garnish with cilantro or sour cream if you so desire!
SHOP The Post HERE:

PIN This Clean Eatings Black Bean Soup Recipe For Later!