Affiliate links included
Many of you have been interested in 
the cleanse
 I posted about a few weeks back so I thought I'd show you the "Extremely Healthy Fat Burning Soup" recipe. I've made it a few times already and I must tell you it makes A LOT. Usually I'll make the Cleanse Fat Burning Soup and split it with a friend doing the cleanse with me or you can freeze half of it for later if you want.
I'm sticking loosely to the cleanse this week to get beach body ready and pairing it with lots of Pure Barre, of course. The hubs and I are super excited to be going down to a friend's beach place this weekend for Memorial Day. I'm pretty sure if Eric had a nickel for every time I said "I'm so excited for the beach!" he'd be a rich man by now.
This fat burning soup recipe is my loose version of Clean Eating friendly by getting whole wheat macaroni noodles and including lots of veggies. This recipe does involve a lot of chopping and dicing of veggies so I usually cut up the veggies the night before and then get the soup together the next day so it doesn't take a large chunk out of my afternoon.
Here's what the cleanse booklet has to say about this fat burning soup, "This soup is intended as a supplement to your diet. It can be eaten any time of the day and virtually in unlimited quantities. It is cholesterol free and virtually fat free." Recipe yields 16 servings at 1 cup each and has 158 cals per serving.
I would encourage you to add any other seasonings you think may be good to it. Just play with the seasonings and see what you like best. I just picked up this Tony's Salt-Free Blend and am hoping to love it.
I really like how filling this soup is!
Tools you'll need:
Cute Bamboo Wooden Spoon Set for a steal!
A Cute Spoon Rest especially for my southern gals!
Other Recipes You May Like: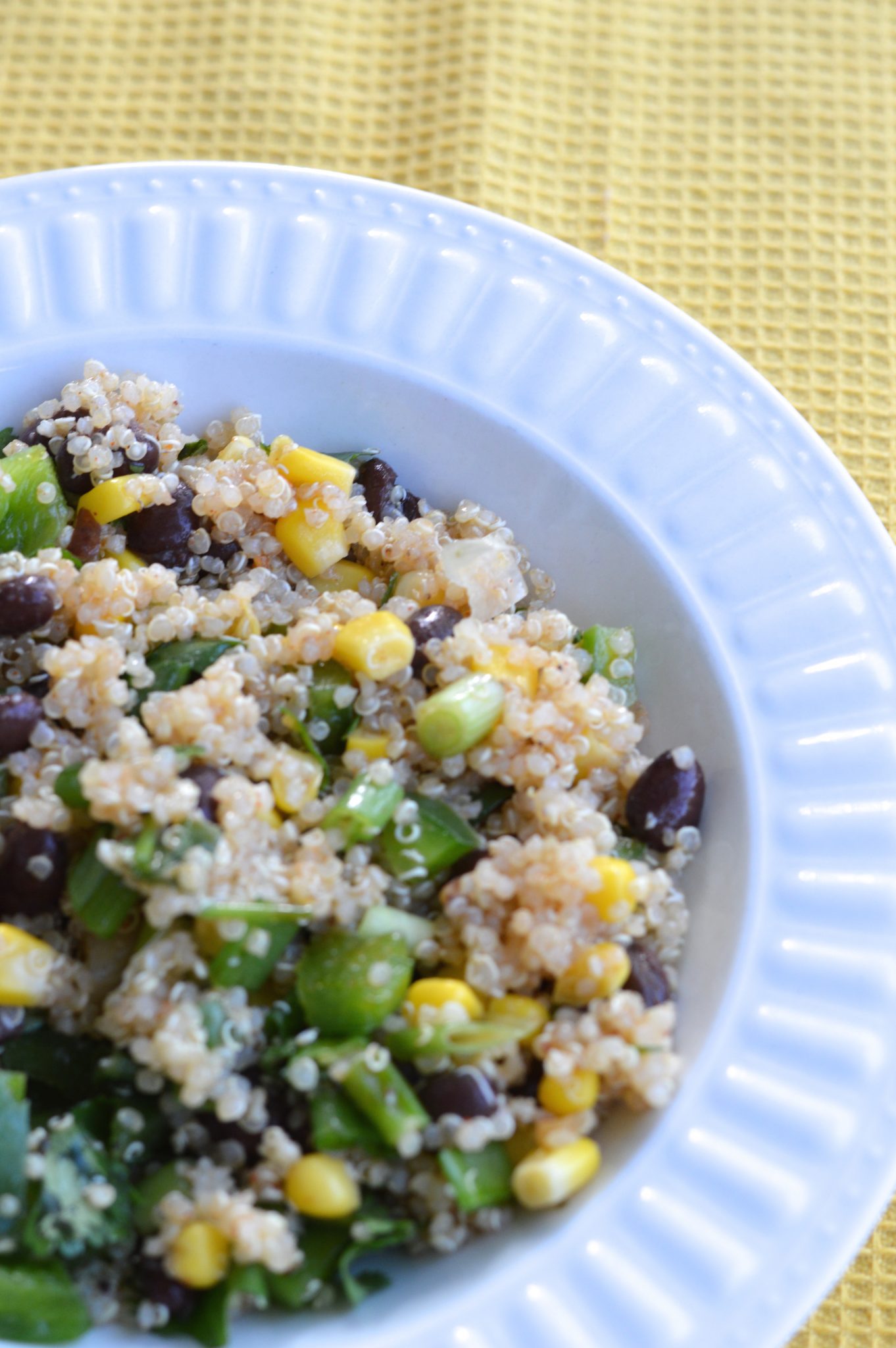 Clean Eating Thai Lime Chicken
Cleanse Fat Burning Soup:
Cleanse Fat Burning Soup
Ingredients
2 cans Great Northern Beans
1 T olive oil
½ lb fresh mushrooms, sliced
1 c onion, coarsely chopped
2 c carrots, sliced
1 clove garlic, minced
1 c celery, chopped
3 c diced peeled fresh tomatoes or 1 lb canned tomatoes diced
1 t sage
1 t dried thyme
½ t dried oregano
2 t pepper or to taste
1 bay leaf, crumbled
4 c cooked whole wheat elbow macaroni
Instructions
Drain beans and reserve liquid.
Heat oil in a large stock pot. Add mushrooms, onion, carrots, celery, and garlic &  sauté for 5 mins.
Add tomatoes, sage, thyme, oregano, pepper, and bay leaf
Cover & cook over med heat 20 mins. Cook macaroni according to package directions in unsalted water. Drain.
Combine reserved bean liquid with water to make 4 cups.
Add liquid, beans, and cooked macaroni to vegetables.
Bring to a boil; cover & simmer until soup is heated through. Stir occasionally.
Stats Per Serving: 
– Calories / Serving : 87 / 4 = 21.75
– Fat / Serving : 4g / 4 = 1
– Carbs / Serving : 15g / 4 = 3.75
– Protein / Serving : 3g / 4 = 0.75
– Fiber / Serving : 2g / 4 = 0.5
– Sugar / Serving : 2g / 4 = 0.5
Heather Brown helps busy mamas of young littles who are caught in the hustle to find encouragement in their journey to true health, from the inside out, starting with the heart. Read her journey of learning to live a life well-loved
HERE!