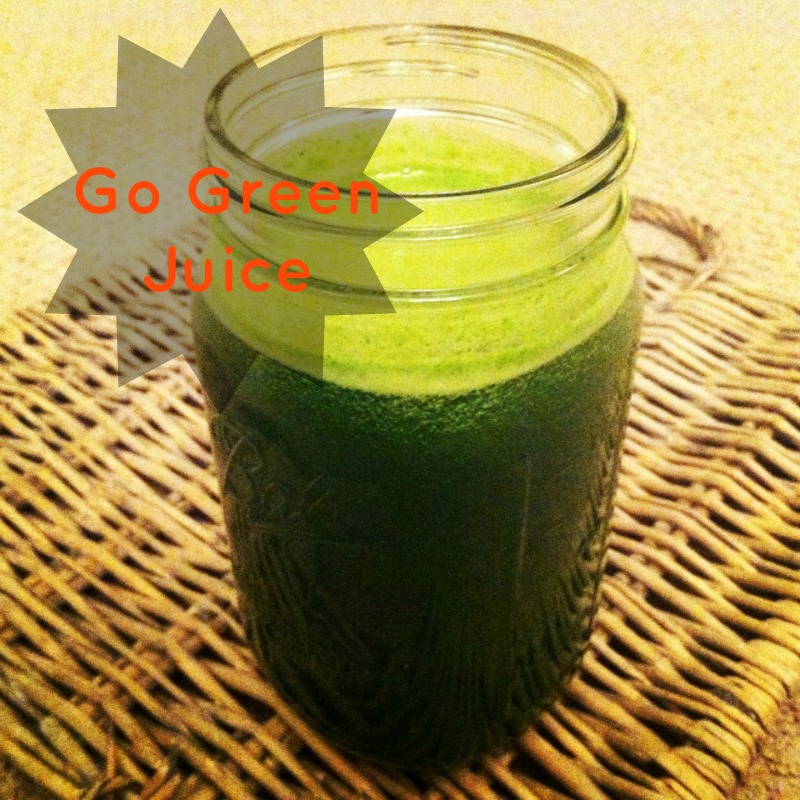 Have any of your tried green juicing yet? I'm really into juicing right now. It's a great way to get your greens in on a day when you may not have the time to cook or prepare vegetables for your lunch or dinner. When I'm really in a pinch, I'll even swing into Whole Foods and grab a juice to go from their barista area.
With this recipe, I really like it because it masks the heady greens flavor for a newbie. In the beginning, greens can be overwhelming so the grapefruit in this recipe masks the strong flavor. Fair warning, If you don't like the taste of grapefruit though, this isn't the drink for you. It's refreshing and definitely takes on the flavor of the grapefruit.
To whip up this delicious drink, gather up the ingredients pictured below and skin the grapefruit and cucumber to get the best juicing primed fruits & veggies!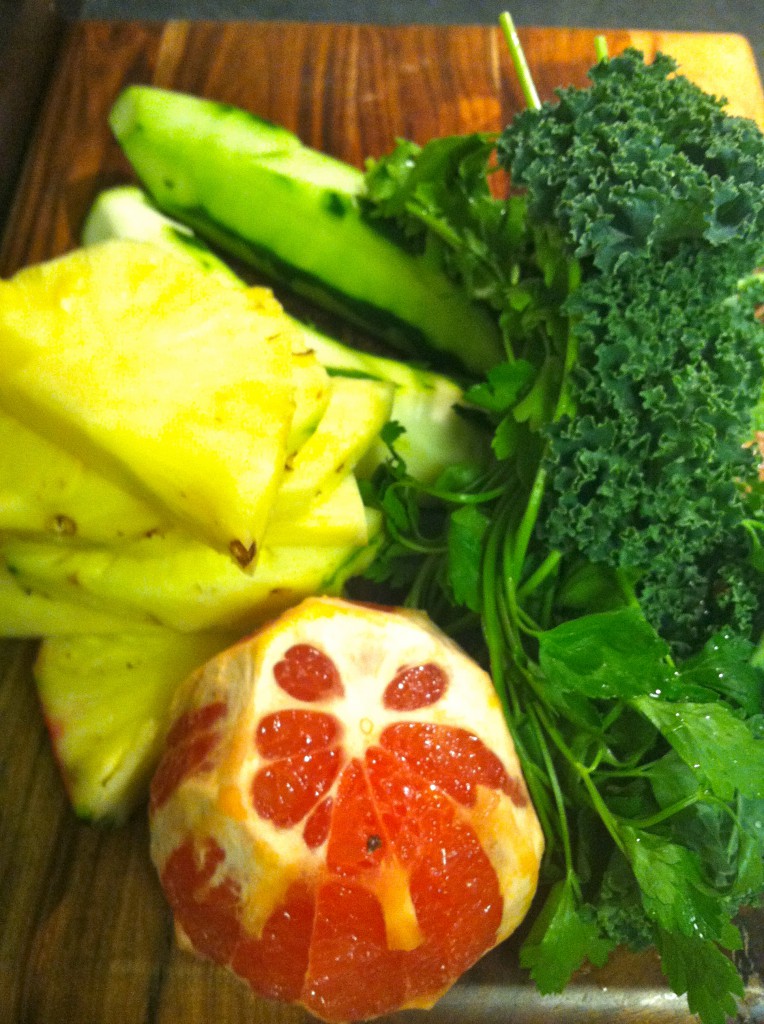 Go Green Juice:
DIY Green Juicing
Ingredients
1 Grapefruit
Peeled & Cored Pineapple
2 Cucumbers
Bunch of Spinach
Large bunch of Kale
Bunch of Parsley
Truvia to taste (if you desire)
Instructions
Peel grapefruit, cucumber and pineapple.
Slice into small enough chunks to fit into your juicer.
Add in spinach, kale, and parsley.
Juice vegetables and drink ASAP to get the most nutritional value.
If you want more juicing information, check out this post on How to Juice Frugally with a BONUS Red Beet Juice recipe!