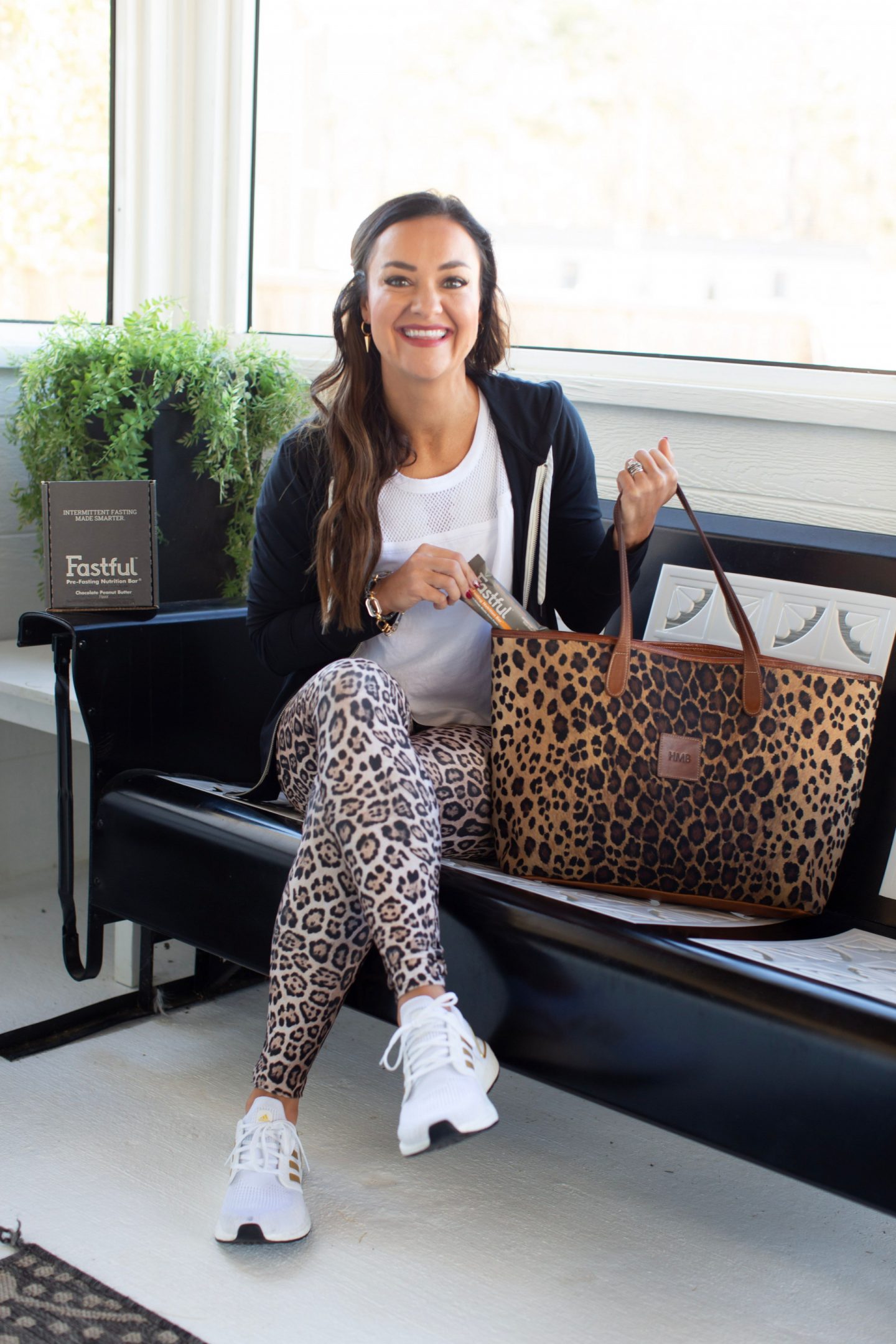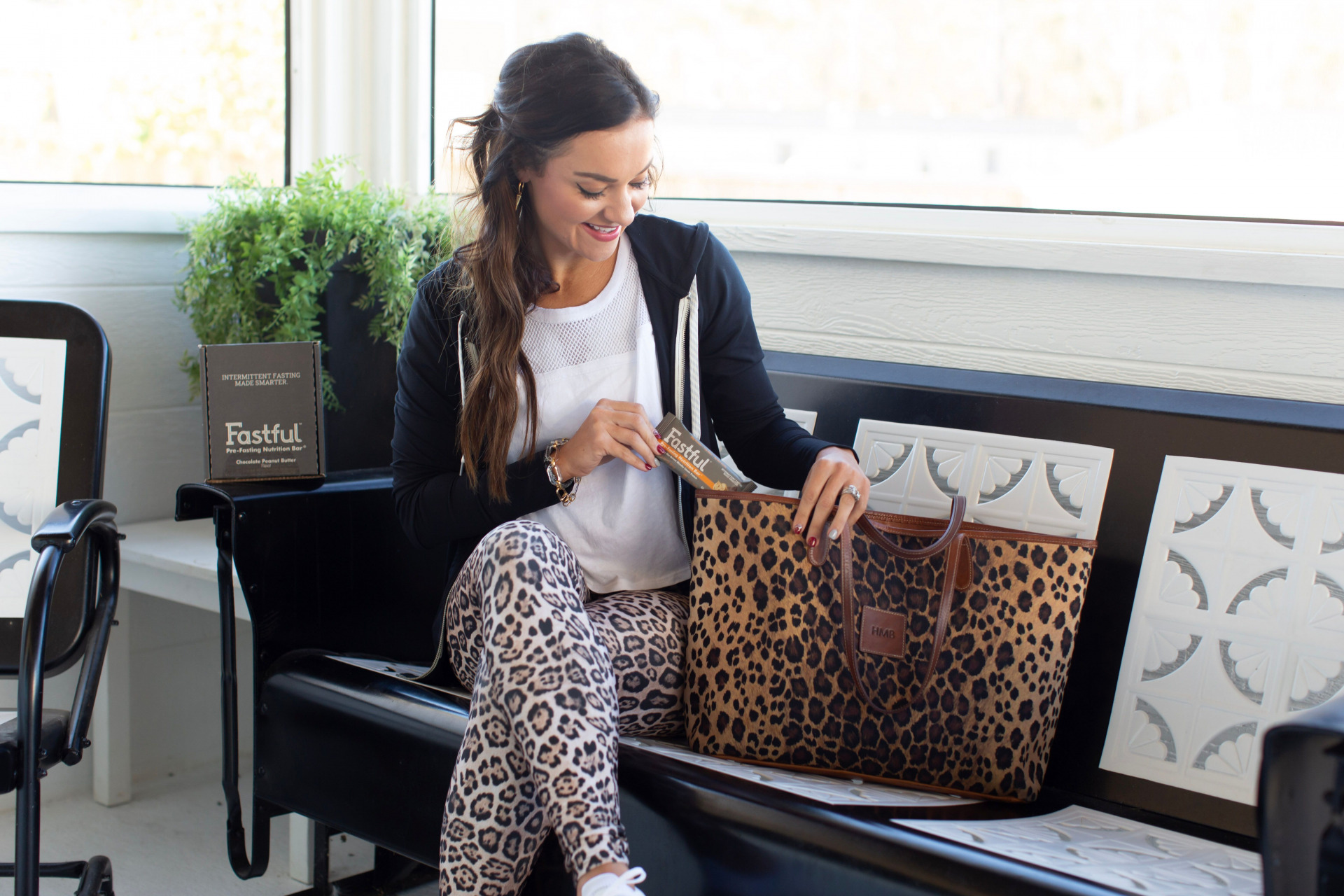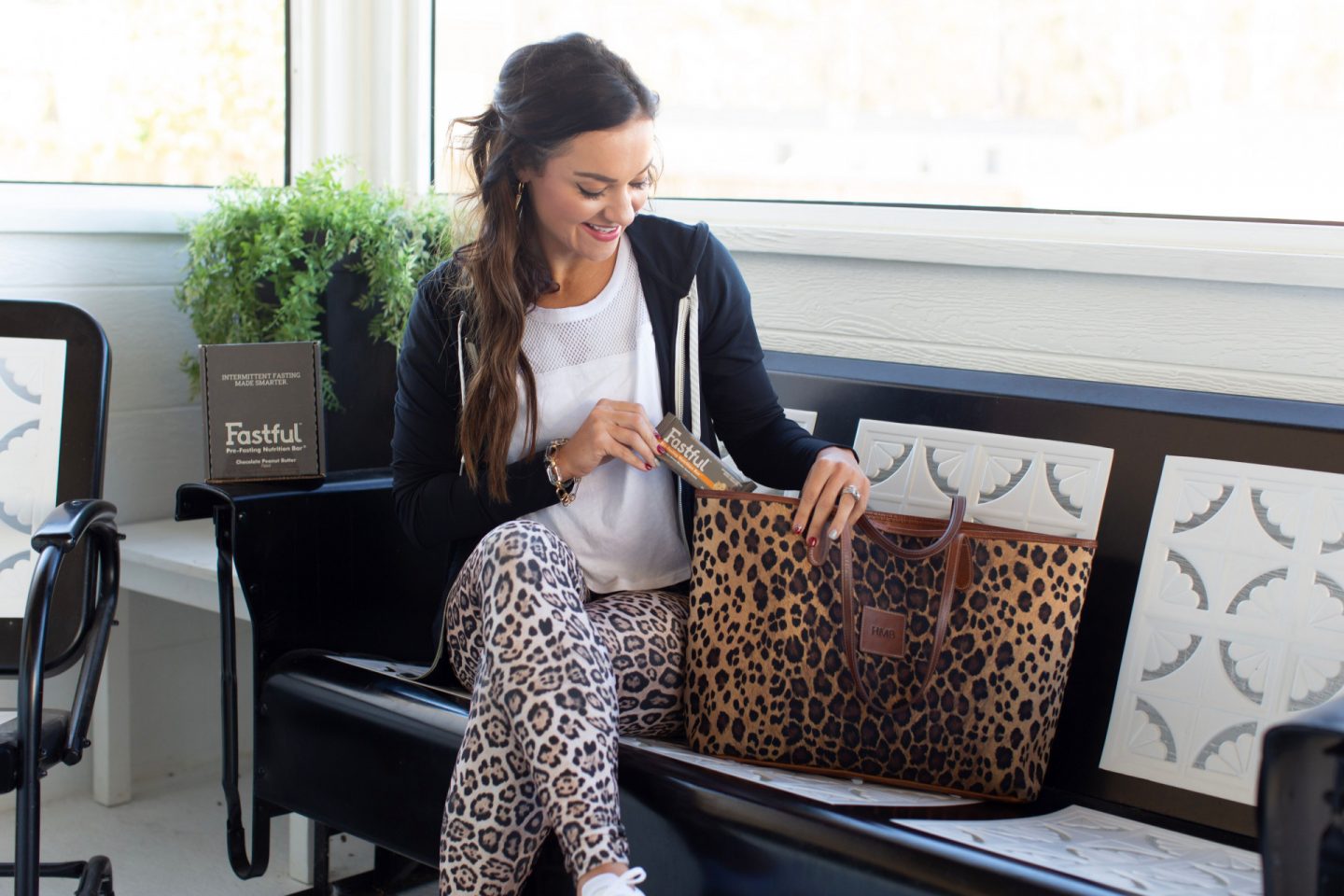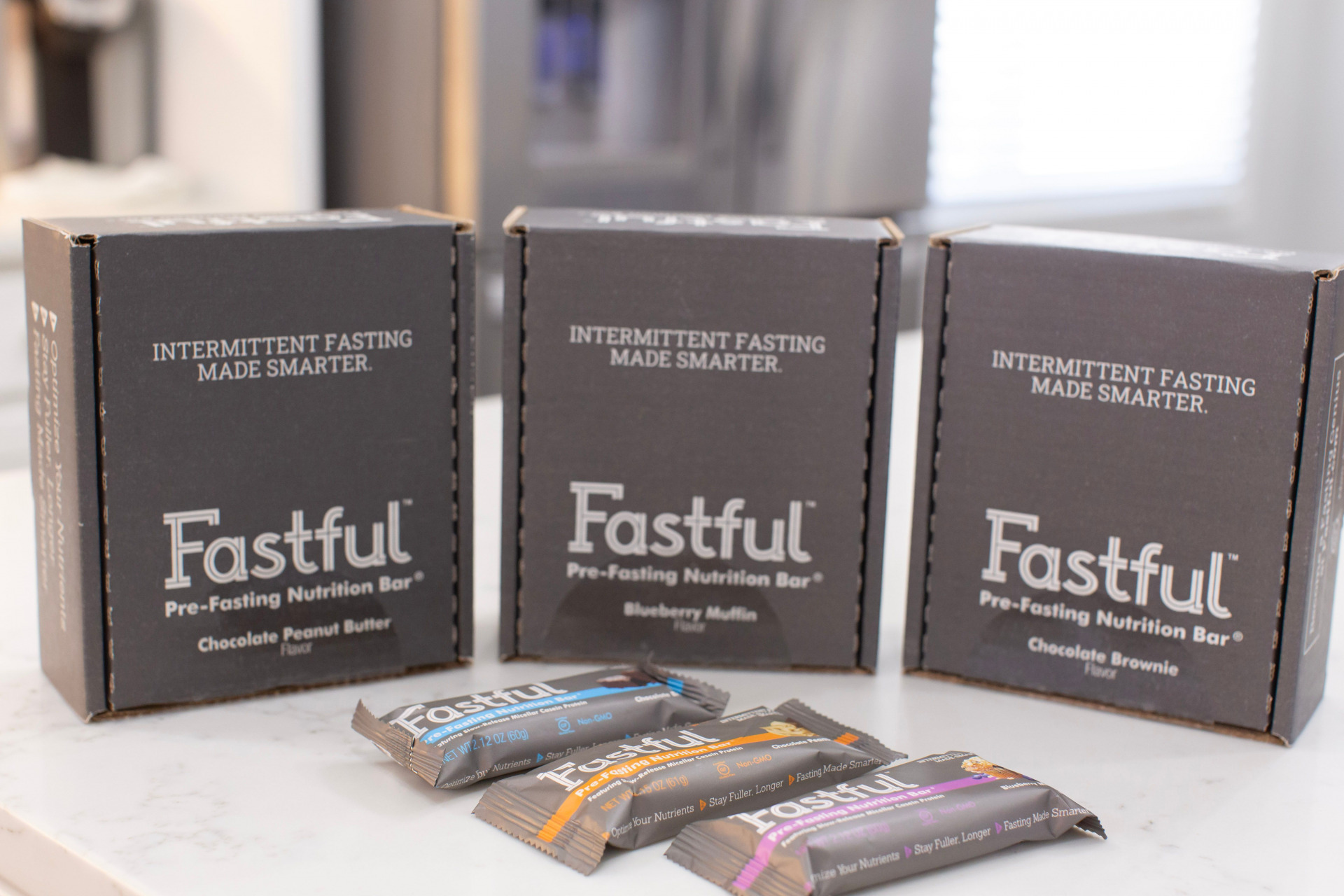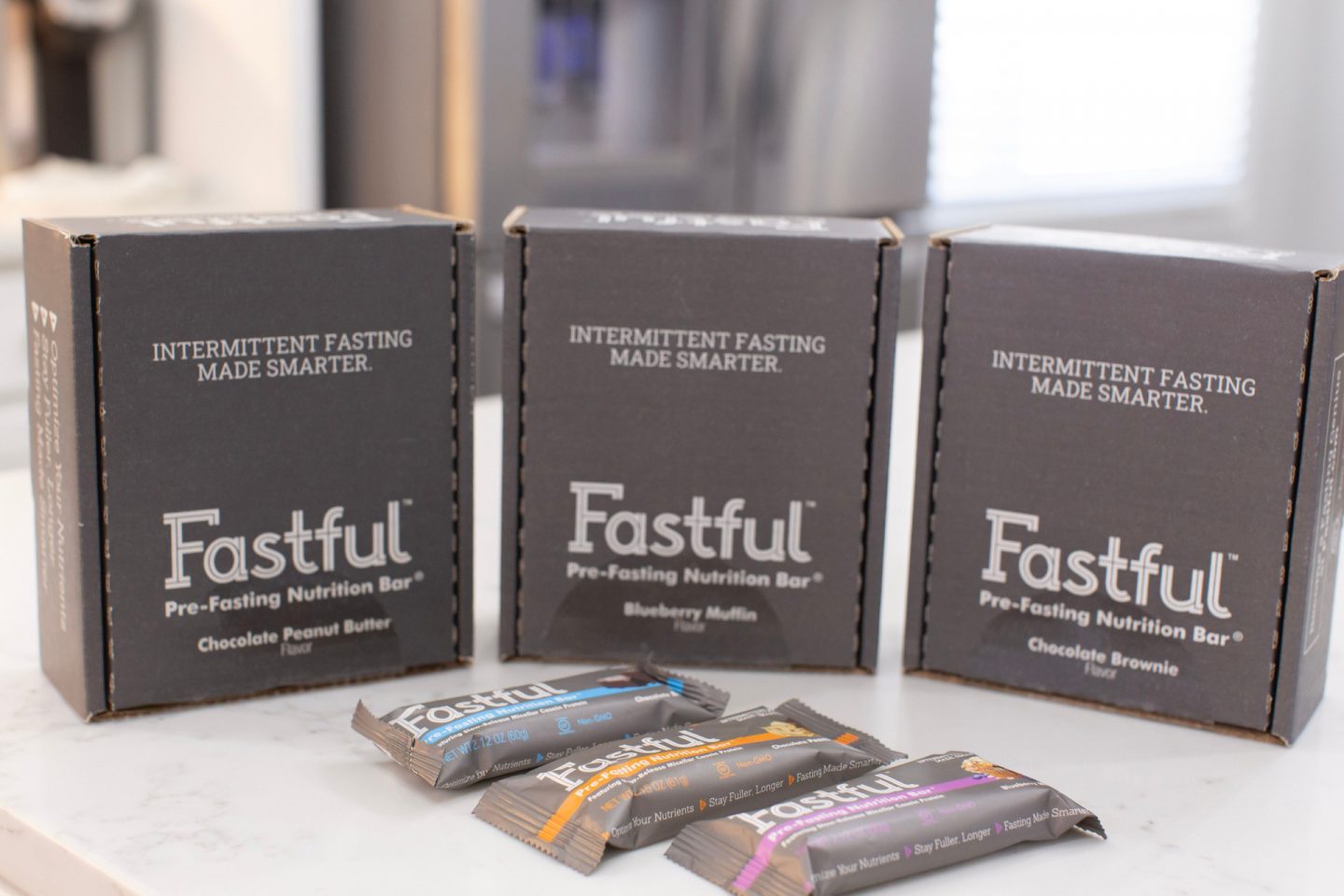 SHOP The Intermittent Fasting Guide For Beginners Post HERE: Leggings // Barringtons Gift Tote // Earrings // Lip // Bracelet // Adidas UltraBOOST // Amazon No Show Socks // Similar Tank // Jacket – fits TTS wearing size small
Thank you to Fastful for partnering with me on today's post.
Photos by Magen Davis Photography
Y'all have probably noticed that I talk about intermittent fasting quite a bit. The reason? Well, I absolutely love implementing it as part of my health and wellness routine. If you've never heard of it, you may be wondering "What the heck is intermittent fasting, anyway?"
Intermittent fasting is simply eating all of your meals within an 8-hour time frame. During the remaining 16 hours of the day, you remain in a fasted state, which means you don't consume anything over 50 calories.
I was first introduced to intermittent fasting through the FASTer Way To Fat Loss Program when Finn was just a few months old! That was back in November 2018 and I've been an avid intermittent faster ever since.
Whether you are an intermittent fasting beginner and don't know where to start; or you've been doing it for a while and you need some tips to keep you on track and sustain you, this post is for you!
Intermittent Fasting Guide For Beginners – 5 Tips: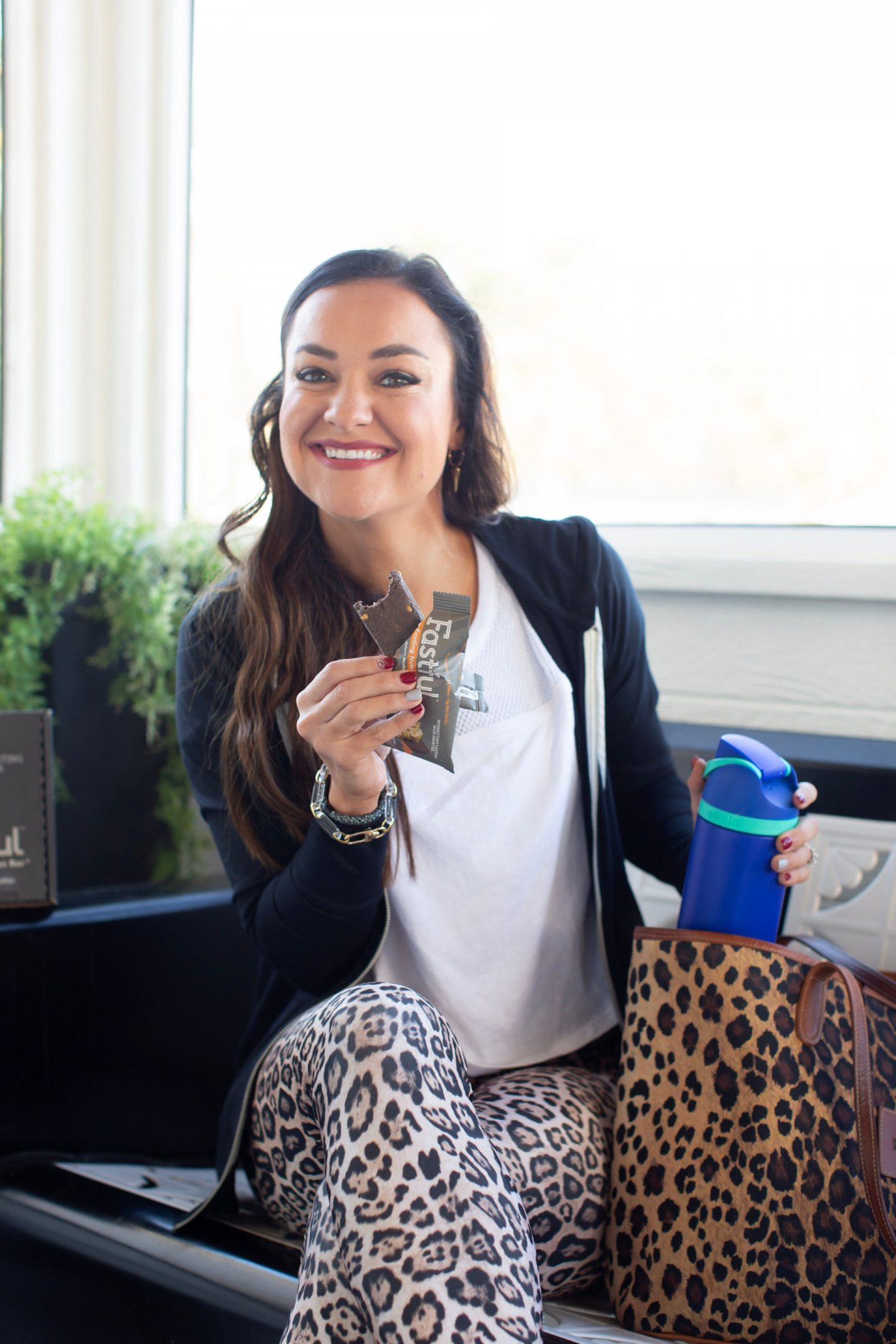 1. Keep Your Water Bottle Handy // Keeping your water intake up is key. DRINK TONS OF WATER! I always have water with me! It can help curb those cravings and ensure you don't overeat before meals. The more water you drink, the less you'll be wanting to eat while you are fasting. Furthermore, staying hydrated is the best way for you to spend your time while you're fasting. Pumping your body with fluids will help fuel your body to burn fat while you're fasting, which is one major goal of intermittent fasting. Need help keeping track of your water intake? Snag my FREE water tracker HERE.
2. Look Ahead & Plan Accordingly // You get to choose what hours of the day you are going to fast, and when you will break your fast. I break my fast every day at noon. And I begin my fast each day at 8 pm. Think ahead and make sure you can fit in your meals within the 8 hours you choose so that you are ready to start fasting for 16 hours. For example, that may mean you ask your coworker to go to lunch at 12 instead of 11 am, or see if you can adjust your dinner plans by 30 minutes. Make it work for you. It doesn't have to be the same rigid hours every day. Planning ahead will save you down the road. Like I always say, fail to plan = plan to fail!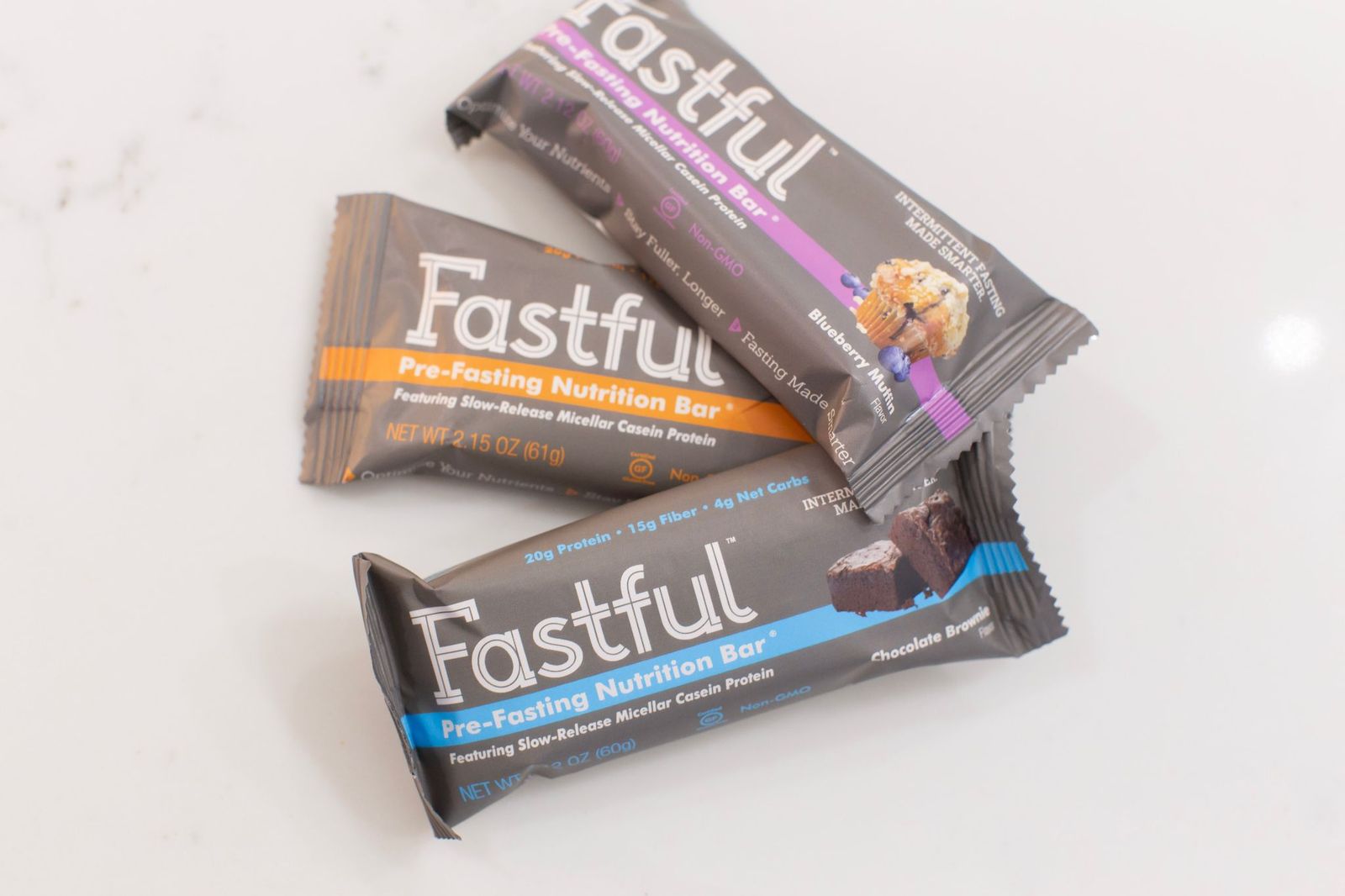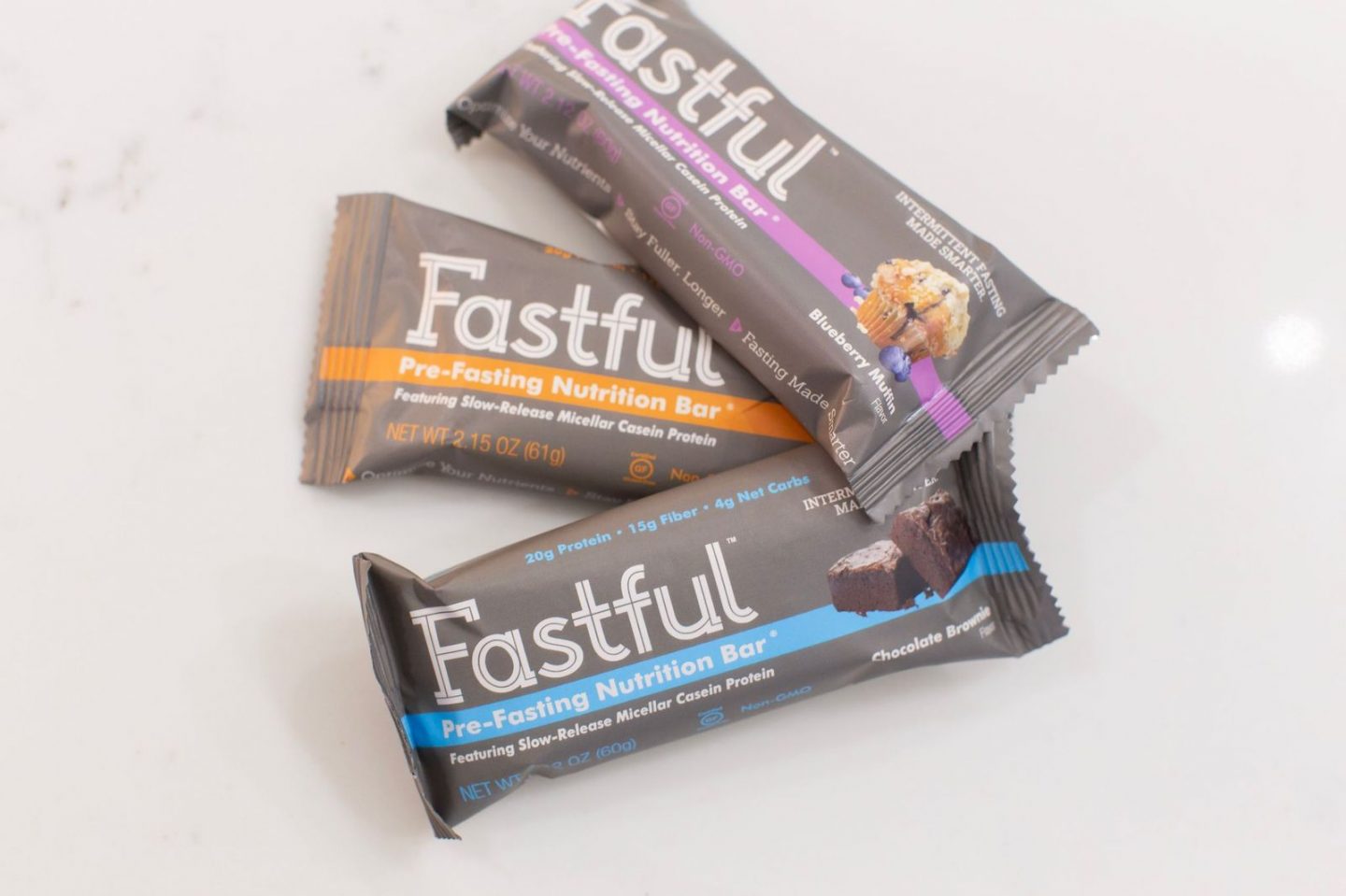 3. Stay Stocked With Essentials // I was recently introduced to a completely new type of nutrition bar. The Fastful Pre-Fasting Nutrition Bar. This is the only bar out there of it's kind, because is it intended to be eaten with your last meal of the day. You can eat this bar after dinner and the unique proteins they use are designed to make fasting more comfortable for you. These bars are easy to incorporate into your current routine. They are the only protein bar to use micellar casein. It's a slow release protein to keep you fuller, longer.
With 20g of protein, 17g of fiber, and only 4g of net carbs, it will help you feel full long past your last meal. And with only 4g of net carbs, you guessed it, they are LOW CARB friendly! Fastful bars are packed with clean ingredients and superfoods, like chia & flax seeds, cocoa powder, almond butter, and blueberries. The best part? There's nothing artificial in these bars. No gluten, no soy, egg free, no preservative, suclarose free, and non-GMO.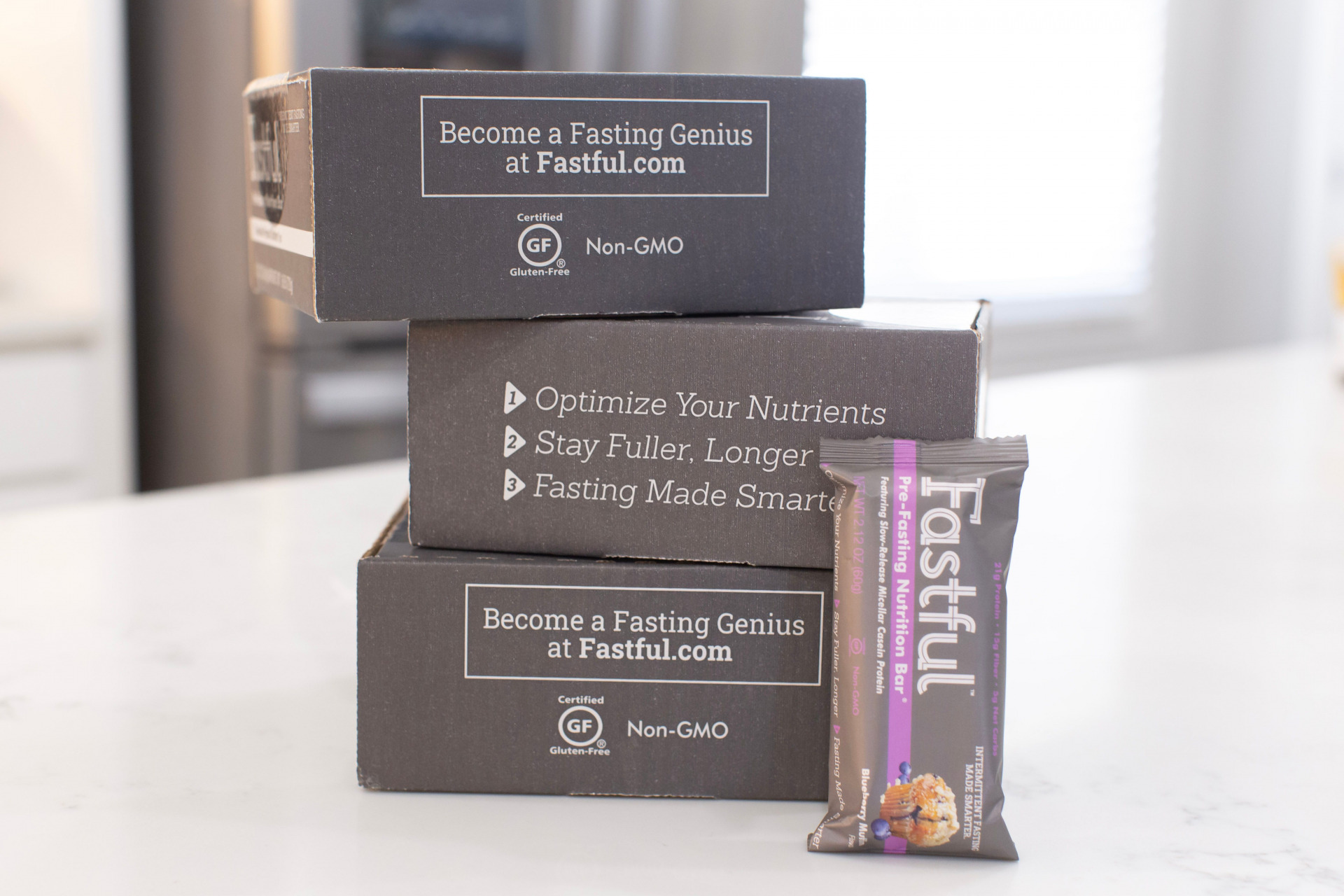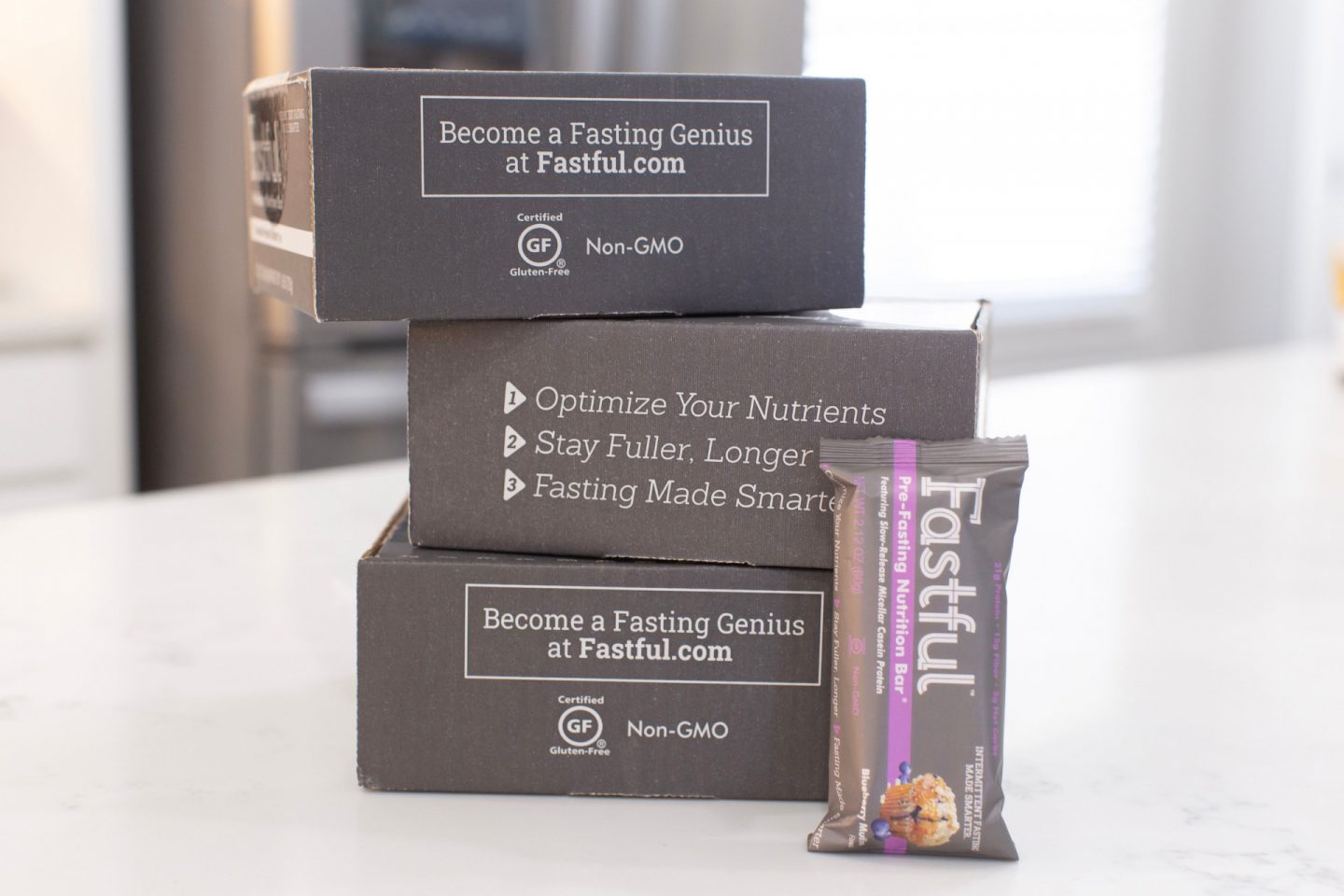 I know you don't want to give up pumpkin pie and other yummy treats right now, and neither do I! That's why I recommend giving intermittent fasting a try. I encourage you to start learning about it now so that you can be all in with it in January as part of your 2021 resolution. There are multiple benefits of intermittent fasting: weight loss, heart health, improved brain function, physical performance, and many others.
Fastful was created to make intermittent fasting easier for new fasters, those who want to fast longer, and individuals on-the-go. These bars would be great stocking stuffers for health nuts in your life who do intermittent fasting, or anyone who wants to give it a try. You can use code MYLIFEWELLLOVED15 for 15% off!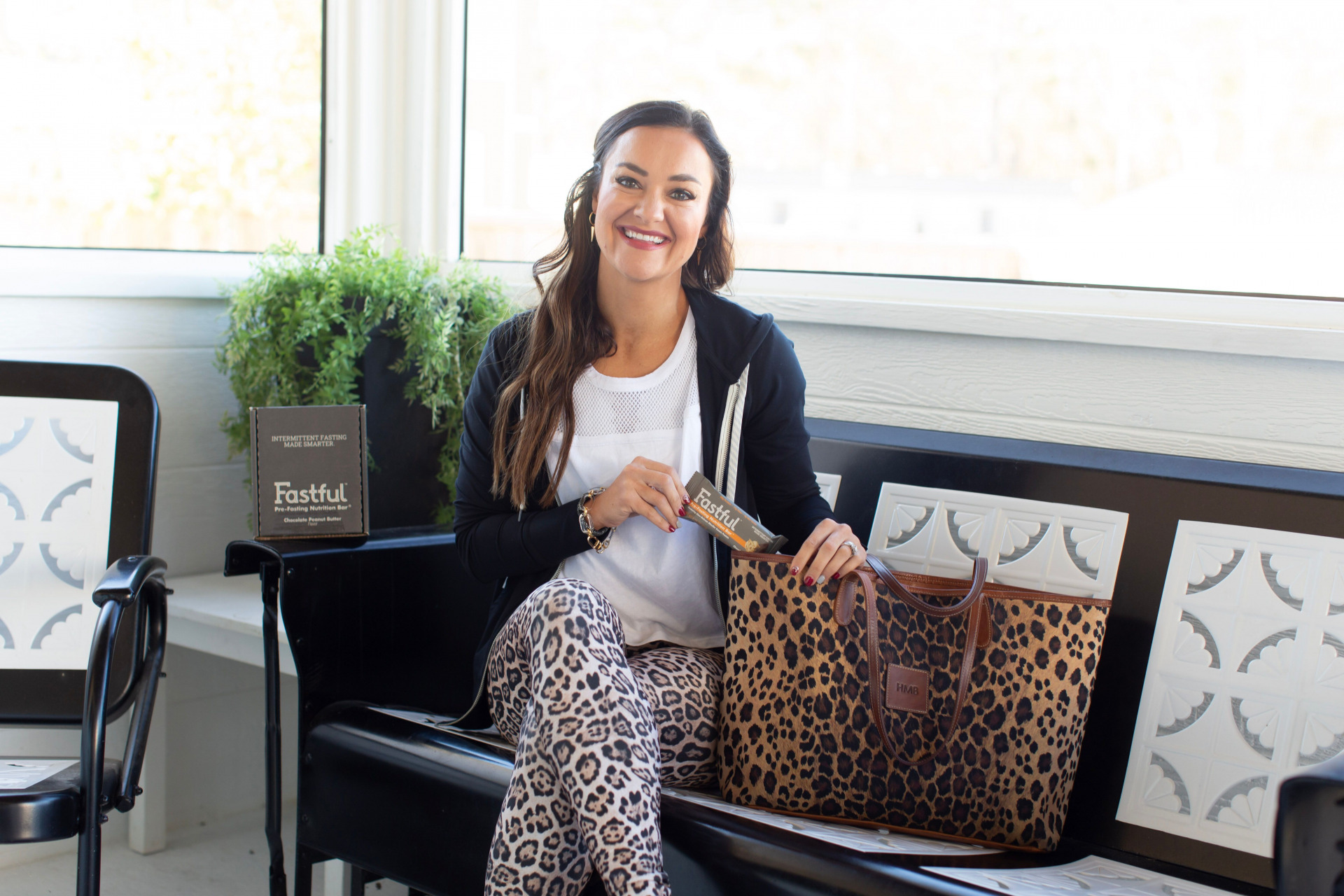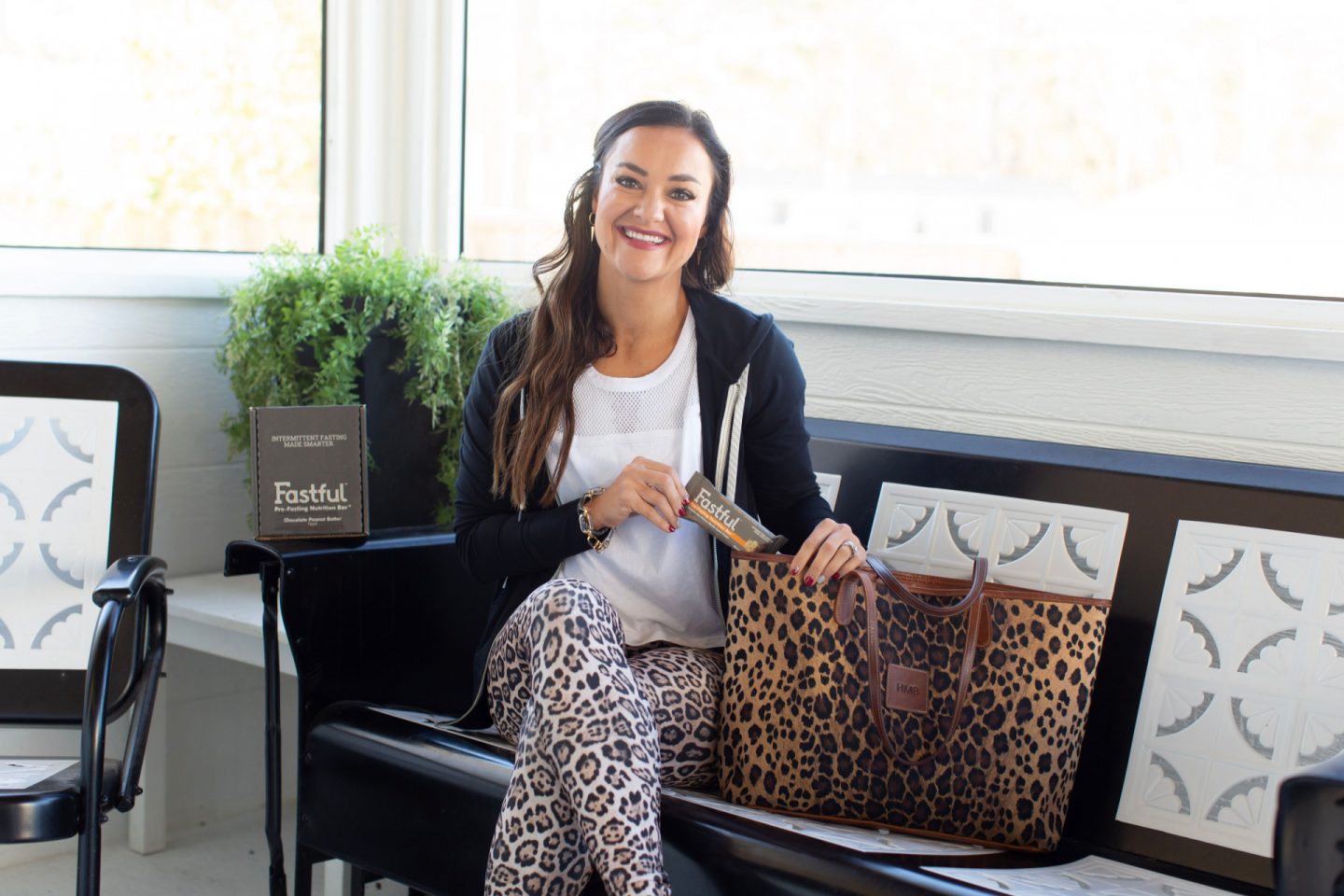 4. Alternate Other Drinks That Don't Break Your Fast // You may get sick of just trying to drink water all day long. That's why it helps to alternate your beverages. In the mornings I alternate between water and coffee to help curb my hunger until I break my fast (and also to just wake up- ha!). Then at night, sometimes I'll have a hot tea, as a different after-dinner flavor to have besides water. During the day I'll also have unsweet tea or and always coffee! Check out my favorite intermittent fasting approved coffee creamers HERE.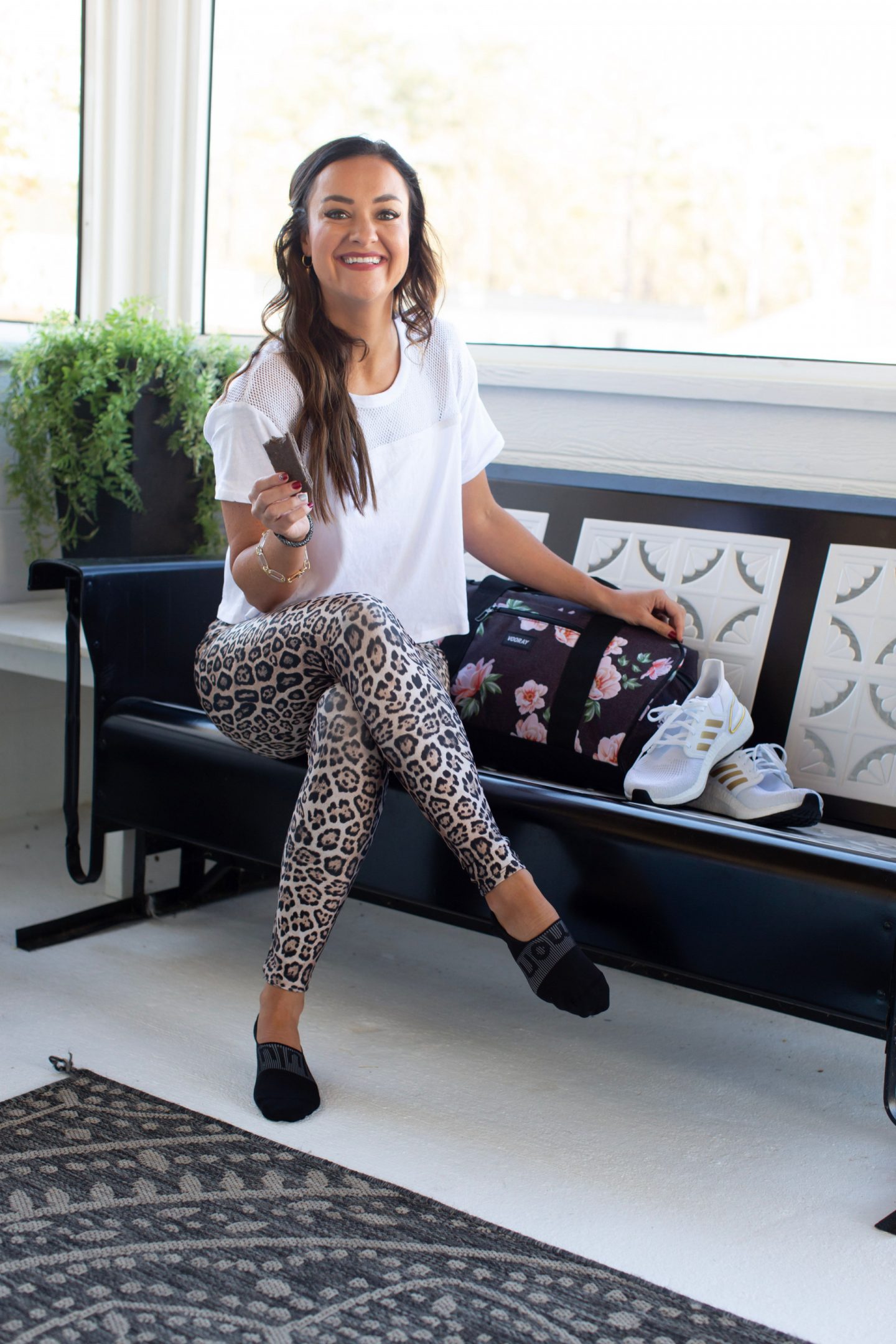 5. Fuel Your Body With Healthy + Complex Foods // You need to feed your body with substantial foods throughout the day so that you can last 16 hours in a fasted state. If you choose to just eat chips and salsa all day, you're inevitably going to be hungry throughout your fasting window! However, if you eat complex meals full of healthy fats, proteins, and carbs, you're going to be full a lot longer!
Check Out More Intermittent Fasting Posts HERE:
SHOP The Intermittent Fasting Guide For Beginners Post HERE:

PIN The Post For Later!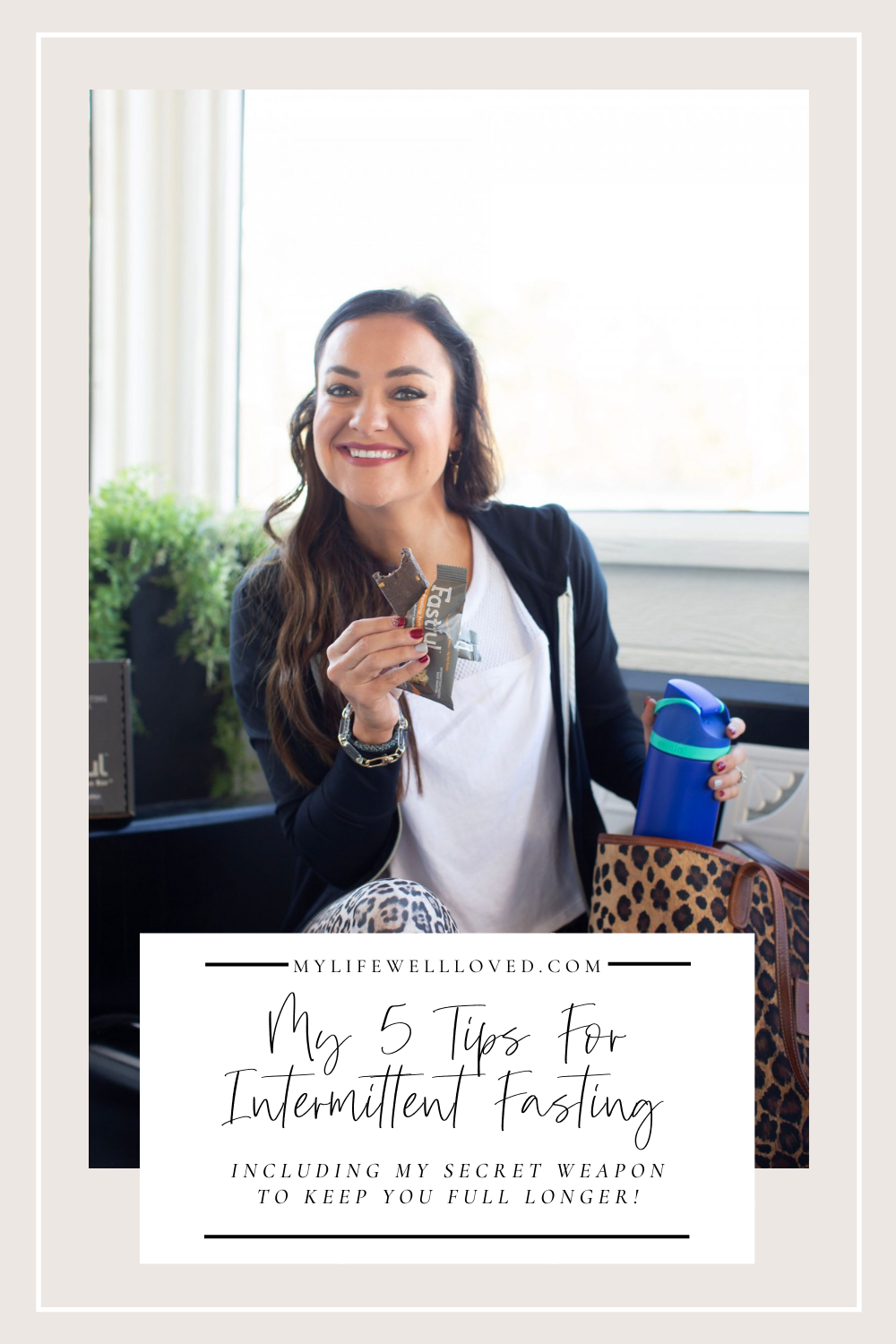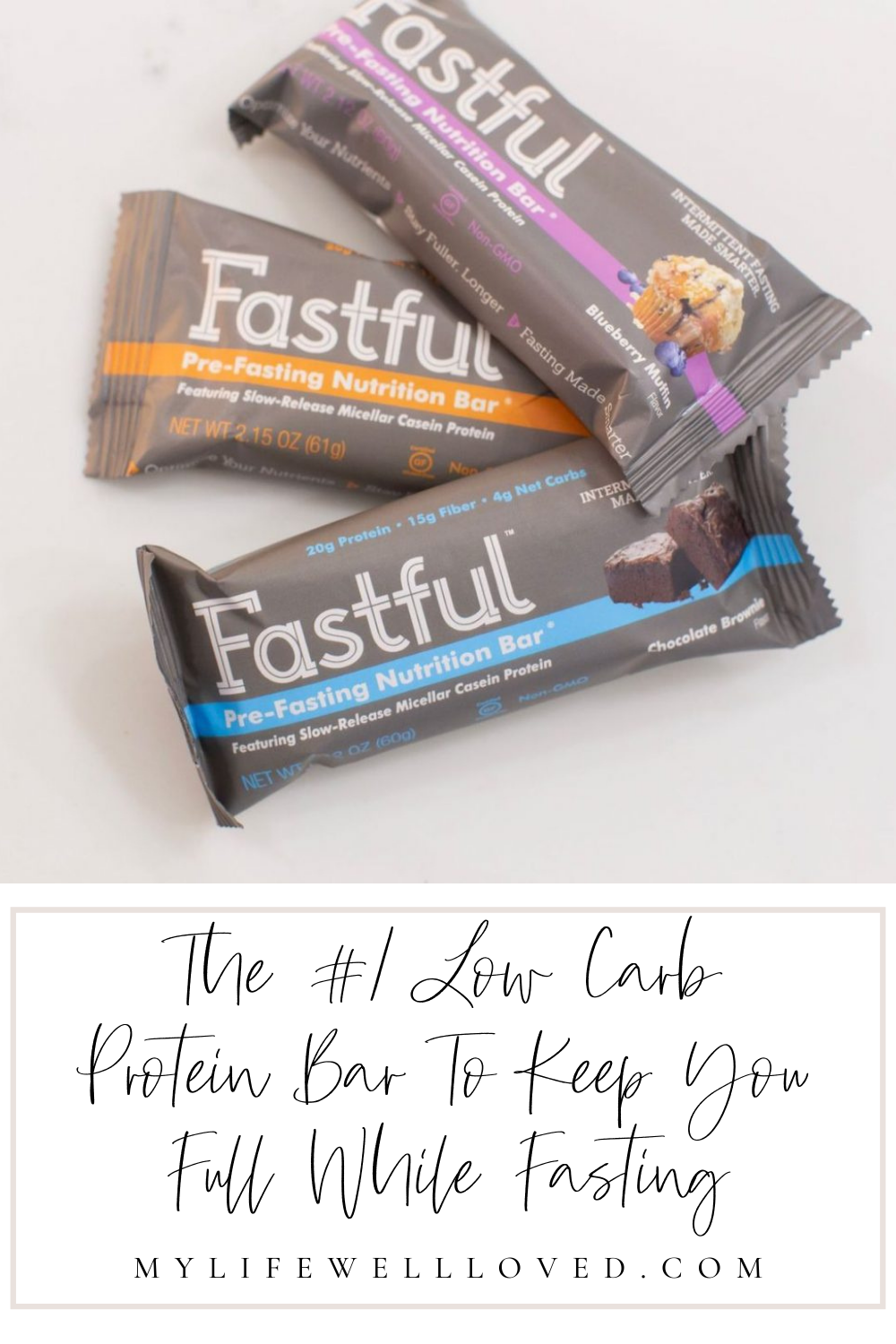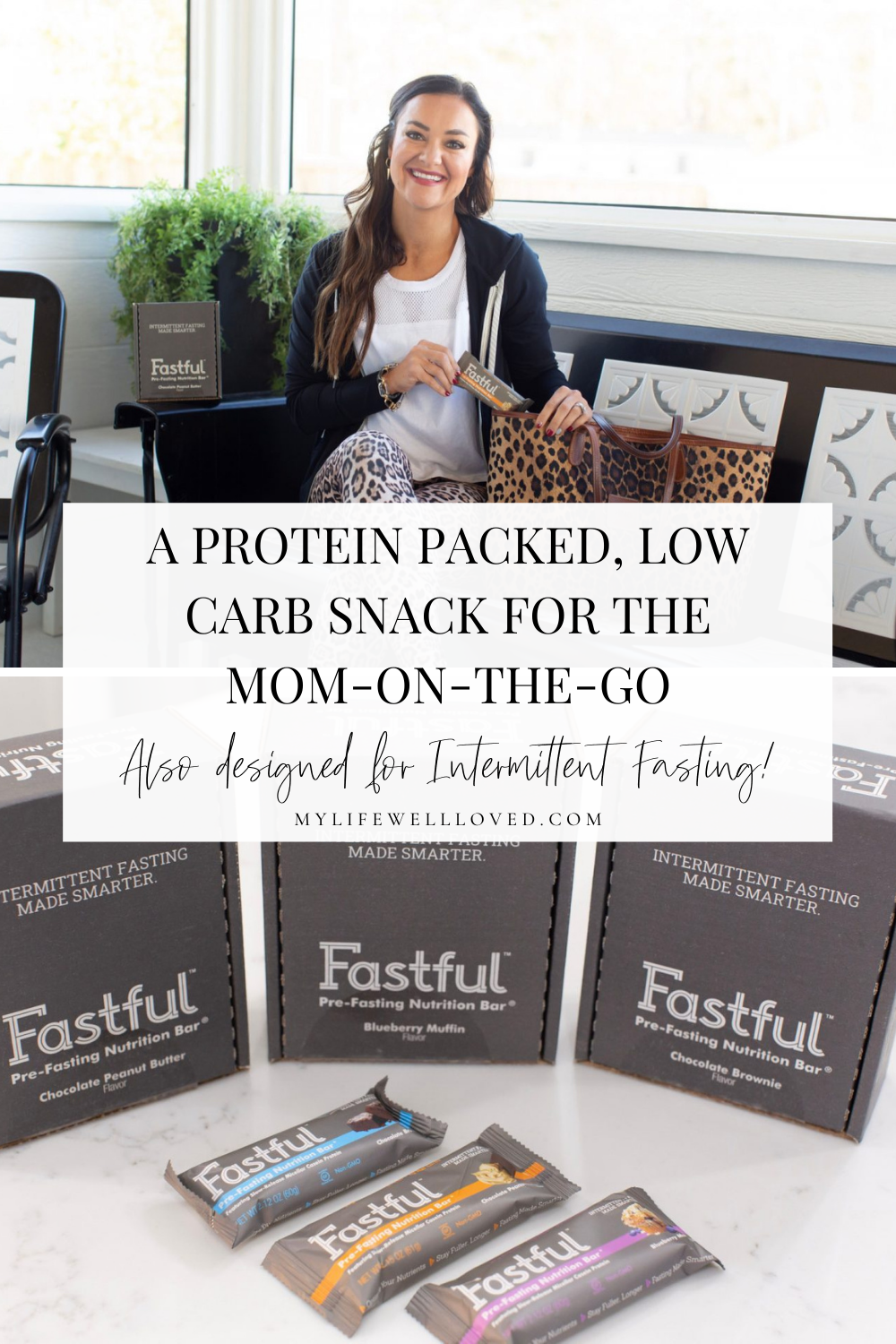 Heather Brown helps busy mamas of young littles who are caught in the hustle to find encouragement in their journey to true health, from the inside out, starting with the heart. Read her journey of learning to live a life well-loved
HERE!