Find Out How You Can Adopt A Family For The Holidays Below!
Hey girl gang! If you were here last December, you may remember the blanket drive we did together! We donated over 1,000 blankets to kids in foster care.
This year, we are doing something new as a way to bless others this Christmas… and what better day to laugh than Giving Tuesday! We are going to adopt a family for the holidays! The week before Thanksgiving, I gave y'all a chance to nominate a family you know who is in need this season. I WISH I could have shared every single one but we want to make a difference in one family's life at a time.
That's it! As soon as this family's needs are met (hopefully quickly, knowing you, girl gang!) we can move on to helping the next family in need!
Keep reading to see how you can adopt our current family for the holidays!
Adopt A Family For The Holidays:

The Molina Family:
Nominated by a friend: Amanda and her husband have 4 beautiful boys. He works at a gum factory here outside of Buffalo NY, and she is a hairdresser. When COVID hit she just had a baby in December last year.
Here in NY at our kids' school was forced to shut down. She is a hairdresser and had to go out of work. She has struggled to pay bills for the last year. But she has never asked for any help. She did not qualify for any state assistance as well. So everything had to come out of her husband's check. This past month she was laid off again. Right before Christmas and with 4 boys I know it's hard.
Before everything was shut down her 4-year-old was hospitalized. He had to be put in a medical coma for a couple of days. She had a baby and then had to take another kid to the hospital. I could not imagine. She is a devoted mother and wife. She has had some rough times lately with the passing of her father. Her boys are the most polite children I have met. I don't know how they would do Christmas this year. I think it would make her family's day if she was sponsored for this. If anyone is deserving it is her.
Adopt A Family For The Holidays:
Prayer Requests:
"Please pray for us to stay healthy this year!" – Amanda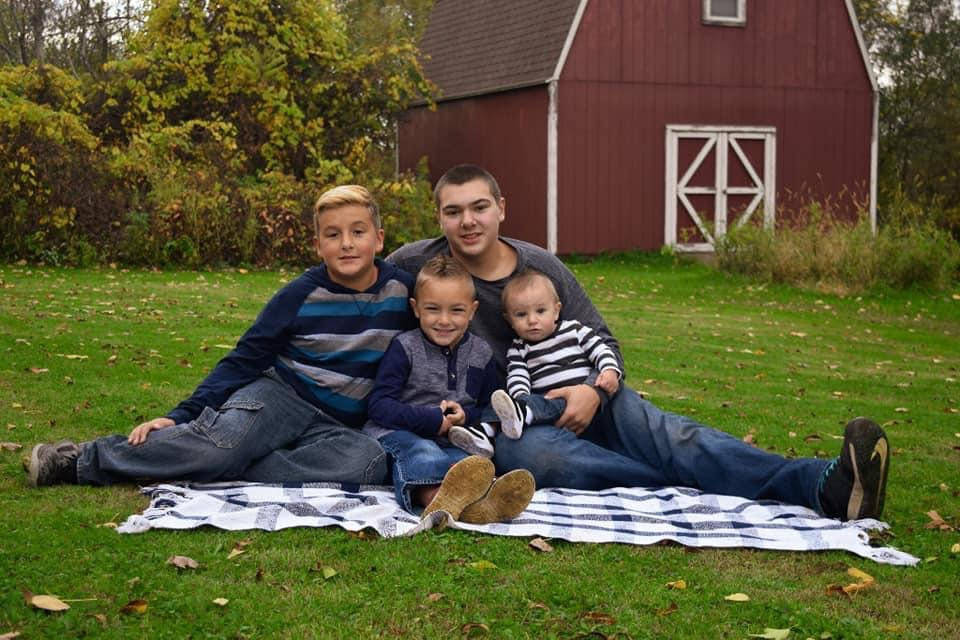 Shop their Amazon list HERE to adopt a family for the holidays. And, of course, we will lift them up in prayer.
Our Previous Family:
We have already met their needs, but keep reading to see her prayer requests!
Nominated by a fellow church member: "SD", single mom to two biological children and her brother's three children: Vincent (12), Landon (10), Jordan (8), Emerson (5), Wren (2)
"I met SD in 2017 when her family joined our parish/elementary school. From the start, I could tell that SD was a very special woman. Even then, she was going through trials but you would never know that for her positive attitude.
This year has been a doozy, but it has truly hit harder for some, and one of the people I know who was hit the hardest is SD.
SD is a single mom who is not only raising her two biological children but also has taken in her brother's children. They have been with her for years.
SD works as a CNA at the local hospital and at a nursing home. Since day one of the pandemic, she has been in the front lines and has worked mostly on a Covid-19 floor since May.
SD makes $13.59 an hour for a job for which she must have a license and at least an associate's degree. SD has her BSW and started a two-year nursing BSN/RN program this fall to help her meet her financial needs while staying focused on her childhood goal of helping people help themselves.
This fall, things went from difficult to almost impossible (although nothing is impossible with GOD). SD is in court with her ex-husband and must continue to prove to the family courts that it is in the children's best interest to stay with her. Unfortunately, SD has had to move herself and the kids out of their current living situation.
Finally, SD found a rental that would fit her family. Overwhelmed with joy, she signed the paperwork and paid half the deposit while the landlord fixed up other things. She was already exhausted and nervous about making ends meet.
On Tuesday, October 27, SD woke up with a 103 fever, having contracted the virus after all those months taking care of Covid patients. SD had a tough time with high fever, headache, body aches, fatigue, chest pains, and other symptoms. She had to quarantine for 14 days but was informed that she will not be paid for her missed time until she came back and worked full-time for two weeks.
Now with only the clothes on their back, SD saw the rental home vision end as she doesn't have the finances to move, which is required by the court for her to keep the kids.
Please, please, please let's show this single momma and her family that God always provides. Please help me bless this woman who has never given up and even with all these difficulties is still willing to help others and help them have a Christmas. Thank you all for this!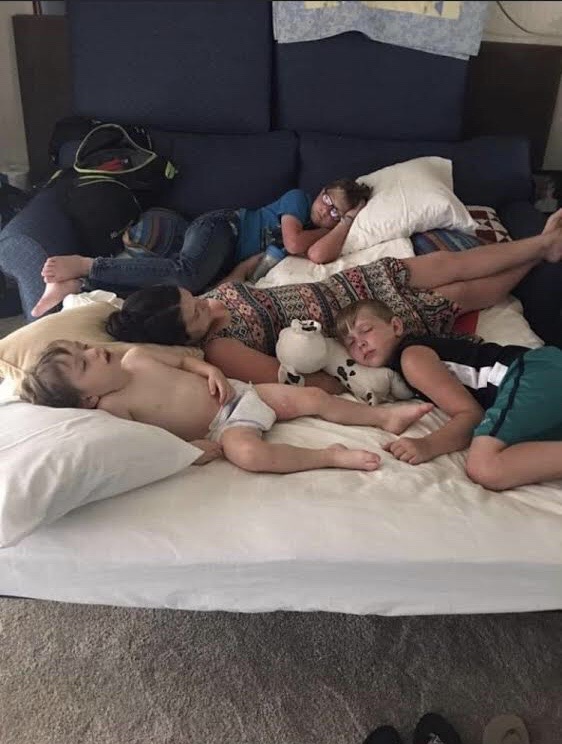 Adopt A Family For The Holidays:
Prayer Requests:
Please pray that God continues to watch over SD and her children keeping them safe from all harm. Keep this family together. Keep them healthy and continue to help them and guide them in their healing process.
Adopt A Family For The Holidays:
Specific Needs:
As they focus on getting into their new home, they need all basic household items, bedroom items, clothing, shoes, etc. and Christmas gifts for the kids!
Our goal is to help carry the burden of the MANY little needs that add up, so she can focus fully on rent for the move. Once you add an item to your empty Amazon cart and check out, Amazon will give you the option to choose their gift registry address in MO!
If you want to help further, you can email me directly HERE!
Want to help in other ways this Christmas?
If you've been around long you know how strongly I feel about supporting the WellHouse, a local Birmingham organization that rescues female victims of human trafficking and helps them to heal and build new lives in a safe environment. I love that they share God's word and the hope found in Him. Click here if you want to learn more!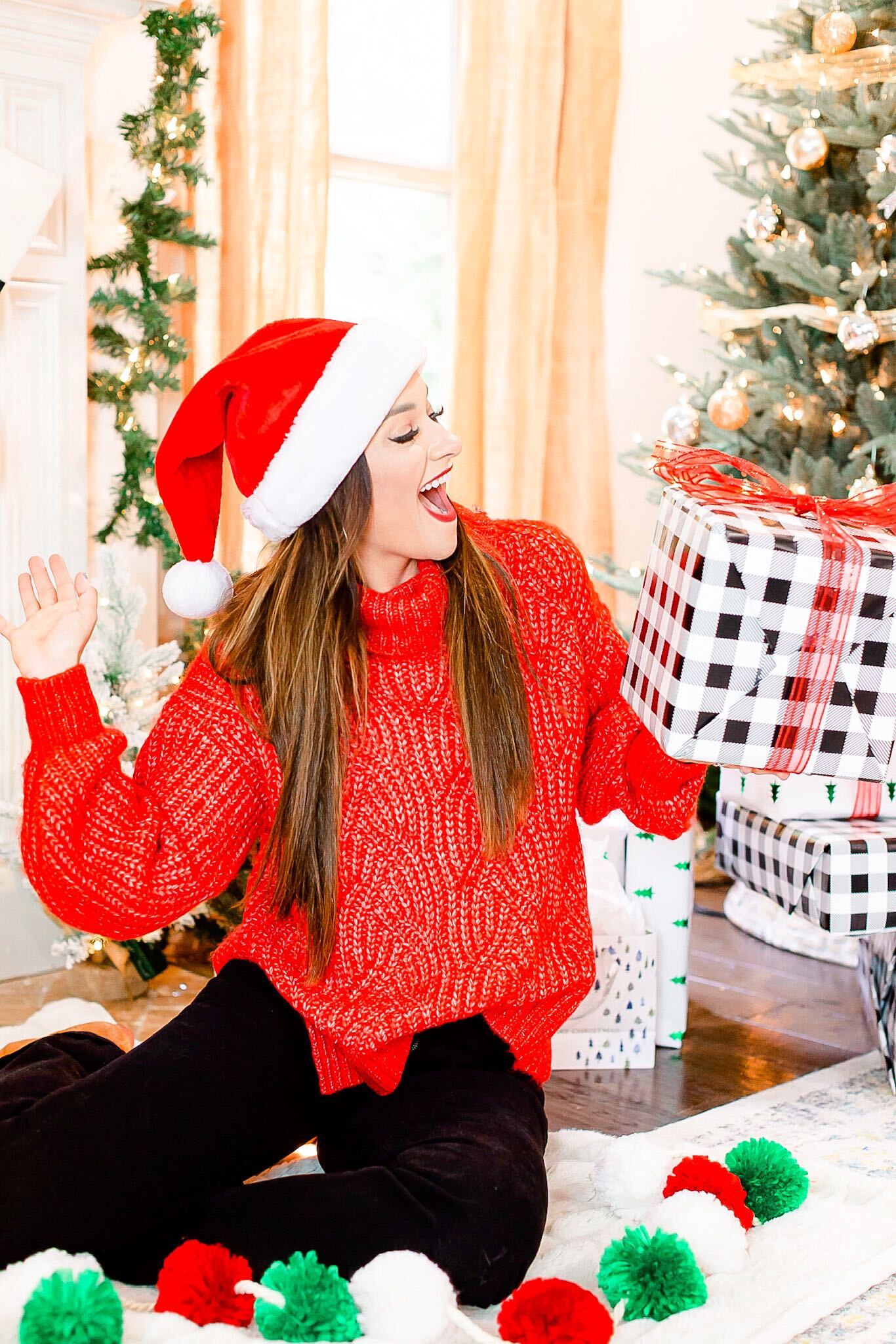 Through Dec. 12, I am donating $1 for every like on my Instagram posts! All you have to do is hit the like button on my posts and I'll spend $1 on your behalf on the WellHouse's Amazon wishlist, donating up to $10,000!
The biggest thing you could do is tag friends, share to your stories, and tell others! The more people liking the posts, the more I will donate!
Let's do this! 1 like =$1
Heather Brown helps busy mamas of young littles who are caught in the hustle to find encouragement in their journey to true health, from the inside out, starting with the heart. Read her journey of learning to live a life well-loved
HERE!