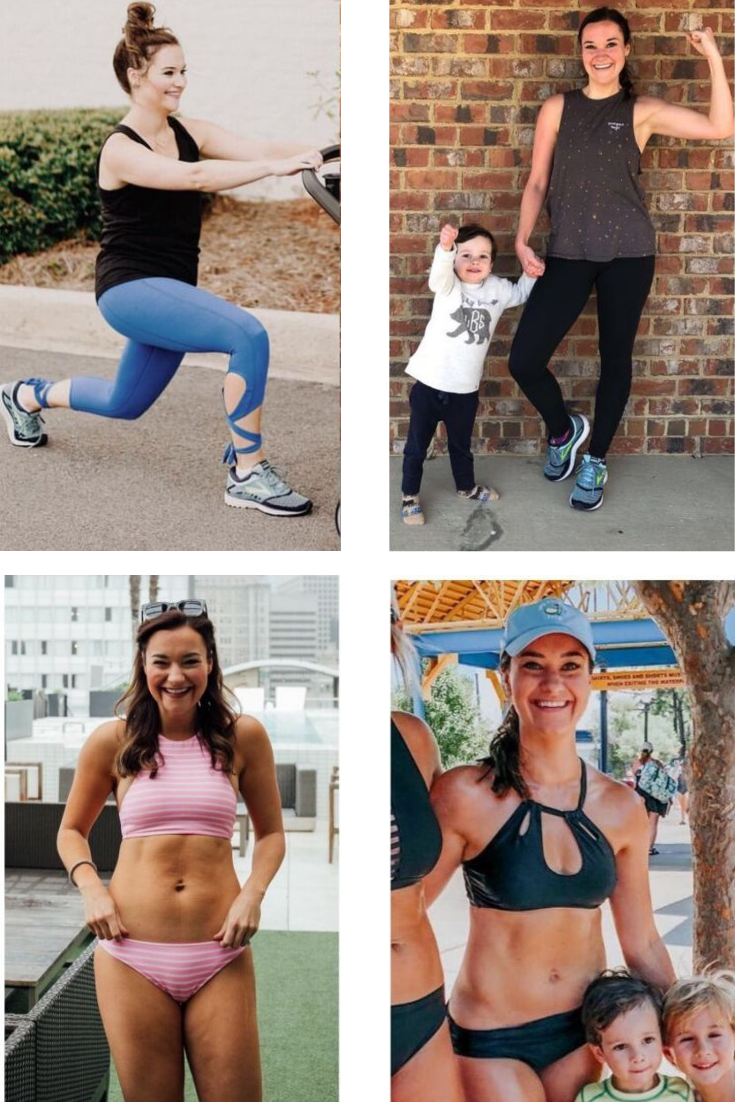 Well, YOU DID IT! WE DID IT! 21 Days of Intermittent Fasting is behind us and how do you feel? I would love to hear your feedback on Intermittent Fasting and if it was easier/harder than you expected, if your body got used to it, if you are seeing results! Please let me know in the comments below or over on Instagram!
Still not convinced of intermittent fasting? Check out this article on CNN to learn more! It can be a great way to kickstart weight loss as needed and as long as it's approved by your doctor!
This is what I break my fast with!
code: 2256749 for $10 off your first order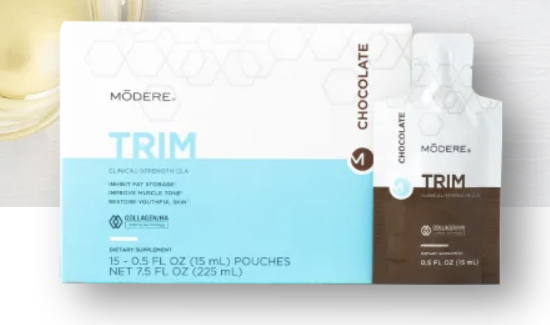 INTERMITTENT FASTING + FASTER WAY TO FAT LOSS + MY RESULTS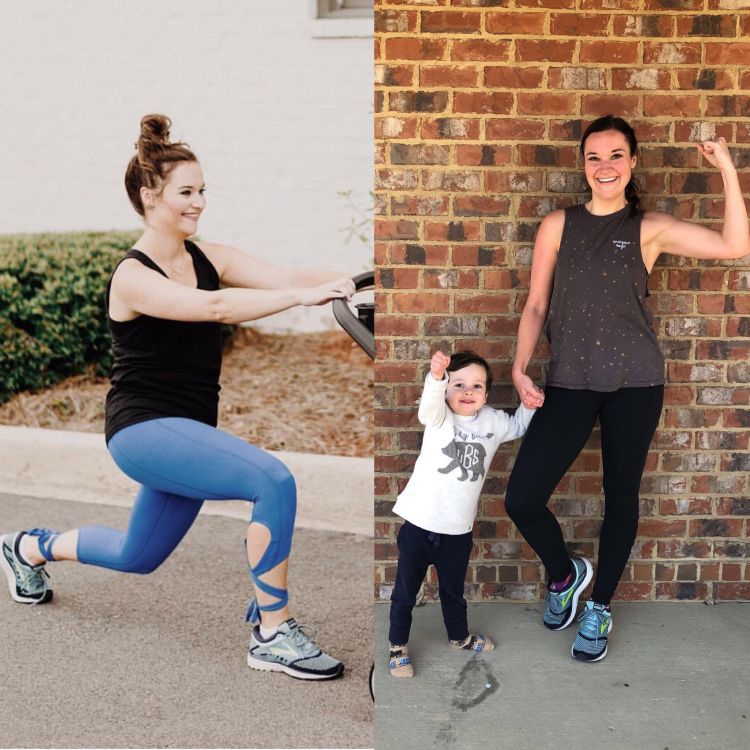 Left – October 2018 // Right – March 2019
I saw MAJOR results from starting Intermittent Fasting with my HomeFit Trainer, Matt, back in November 2018. I was 3 months postpartum and ready to work toward getting my health and fitness routine back on track. As you will see in the photo above, I saw major results with just adding in Intermittent Fasting and starting to workout again.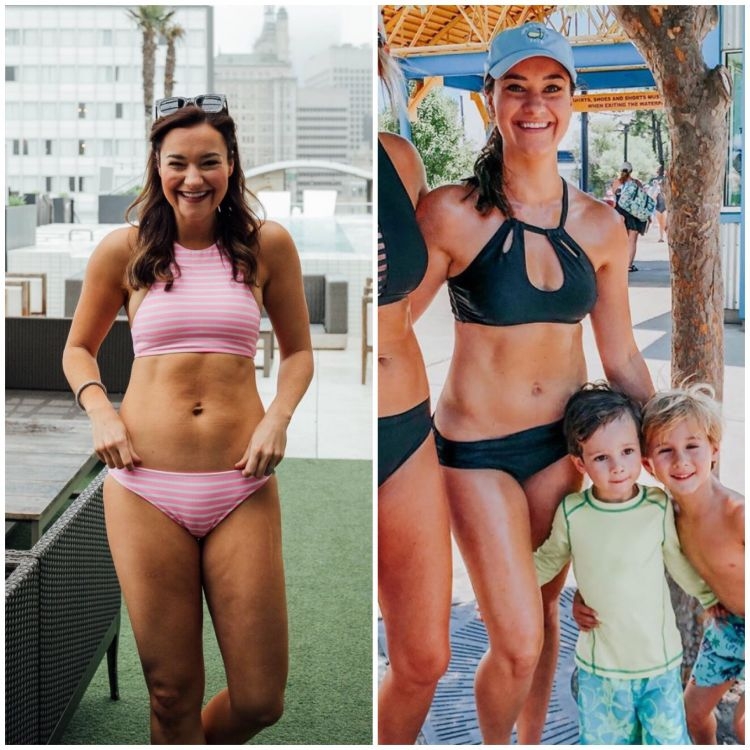 Left – Starting FWTFL // Right – 3 Months Of FWTFL
While Intermittent Fasting did produce AMAZING results, I really started burning fat and seeing MAJOR results once I started carb cycling with FASTer Way To Fat Loss! My overall fat percentage has dropped drastically and I truly attribute it to the unique combo of Intermittent Fasting + FWTFL + HomeFit Workouts mixed with Burn Bootcamp Workouts!
If you saw results with Intermittent Fasting but are still looking for something to get your booty in shape or feel better about yourself BEFORE the craziness of the holidays hits, I strongly encourage you to take a chance with FWTFL! A new round starts TODAY with my sweet friend and coach, Miranda!
When starting a "new round of FWTFL", you ultimately are starting 4 weeks of prep/learning the program and then 4 weeks of actually doing the program with the coach. This means you could be in the best shape of you life by Christmas! And I promise you won't miss out on treats or carbs or anything delicious!
If you are ready to take the next step toward FWTFL, CLICK HERE TO SIGN UP!
21 DAY INTERMITTENT FASTING CHALLENGE GIVEAWAY WINNER!
I want to say a special THANK YOU to everyone who joined us and tagged us during their Intermittent Fasting journey. We LOVED doing this with you and want to celebrate one lucky lady with a FREE Round of FWTFL, $50 Athleta Gift Card, Swell Water Bottle + other goodies!
And the winner of our giveaway is…
Jenn Sokolowski – @jennsoko2015
HOW I AM FASTING 16 HOURS & NOT STARVING!
When I started and even still today, I get the question of HOW do you not starve when you are fasting that long?! I am sharing tips below!
1. Alternate water and coffee so you stay full!  In addition to just plain old tap water, I really enjoy drinking Hint water and La Croix.  As long as your coffee is under 50 calories, jump on that caffeine train!  AFTER breaking your fast, I'd encourage you to try out some of these macro-friendly options!
2. Keep yourself busy.  I have found that throwing myself into work or playing with the boys to keep my mind off of being hungry is vital for my success!  If I'm not keeping myself busy, I am more tempted to break my fast early. Don't fall into that trap! Try to schedule your errands for those hours in the morning when you're still fasting.  You won't think so much about being hungry if you're busy!
3. Exercise.  Going for a light walk or jog, running around a little outside with your kids, going for a swim or light lifting at the gym are all amazing ways to keep your mind off of being hungry!  I wouldn't recommend shooting for a huge workout because not being fueled enough is not going to be good for your body.  But doing something light exercise-wise is just fine!
4. Write in a journal, read a book, or spend some time with the Lord.  Take your mind off of hunger by journaling about how this whole experience is growing you and empowering you.  Open up your devotional and spend some time with the Lord.  Read about His mercies and grace and give yourself some of that grace at the very start of your day.
5. Tackle a problem or chore.  What a better way to get your day started than by doing some chores early?  I always think this is such an amazing way to start the day.  You'll work up an appetite by cleaning or doing laundry and it will make breaking your fast all that much sweeter!
The Products You Need To Survive Fasting:

PIN The Fasting 16 Hours A Day Post For Later!