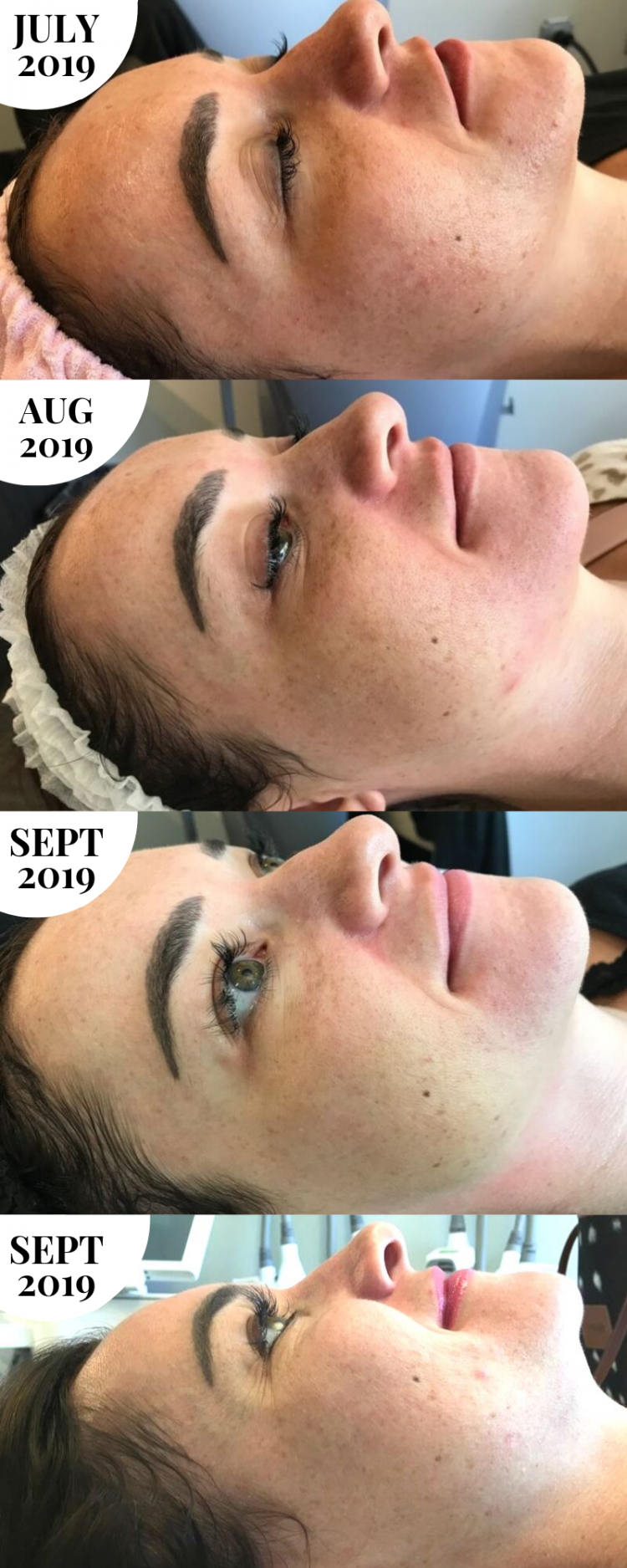 "What is microneedling?" is the first thing I said when Kim at Village Dermatology told me she would recommend I get two rounds of that as part of my 6 month care plan.
Since I had no idea what it was and how dramatic the results would be, I figured I'd share a little bit about my microneedling experience in depth here since several of you have asked me about it. Truly, I didn't even realize how much of a difference it was making on my face until I saw the before and after pictures!
When you see your face in the mirror every day, it's hard to pick up on the little changes but when I saw the before and after pictures from Kim a few weeks ago, I was SHOCKED!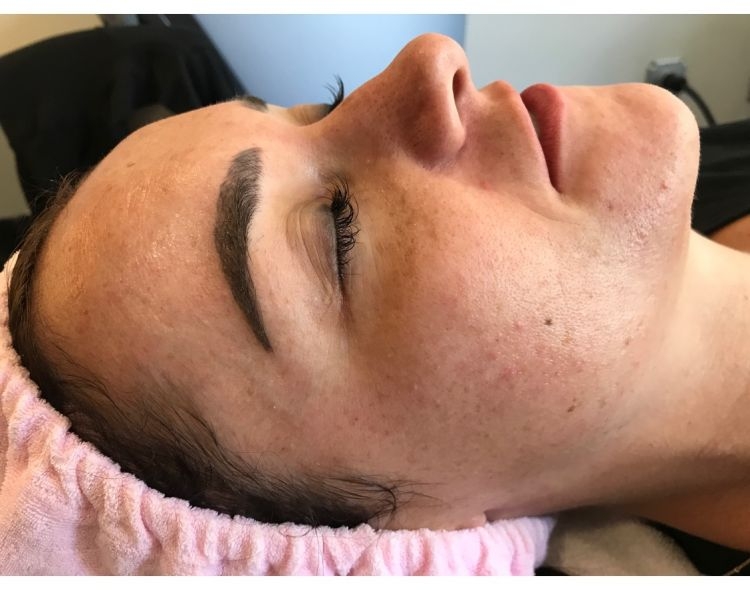 July – Before Hydrofacial & 2 Rounds of Microneedling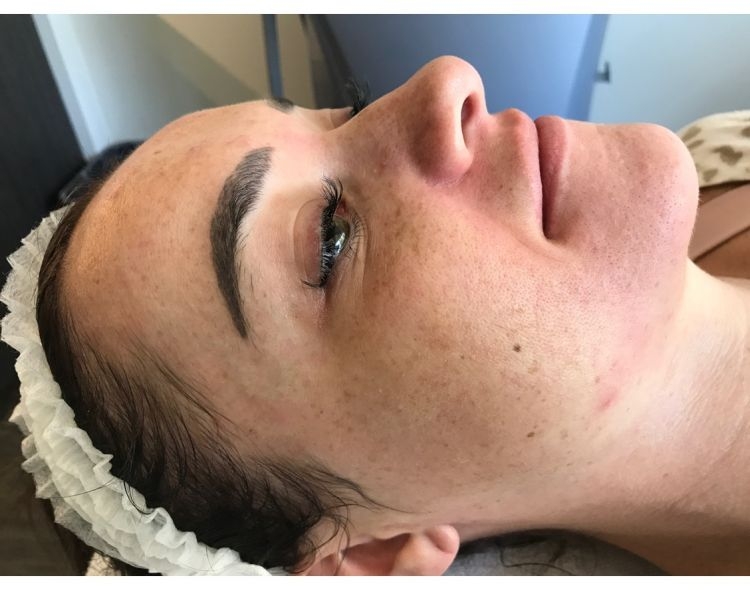 August – After Hydrofacial & 1 Round of Microneedling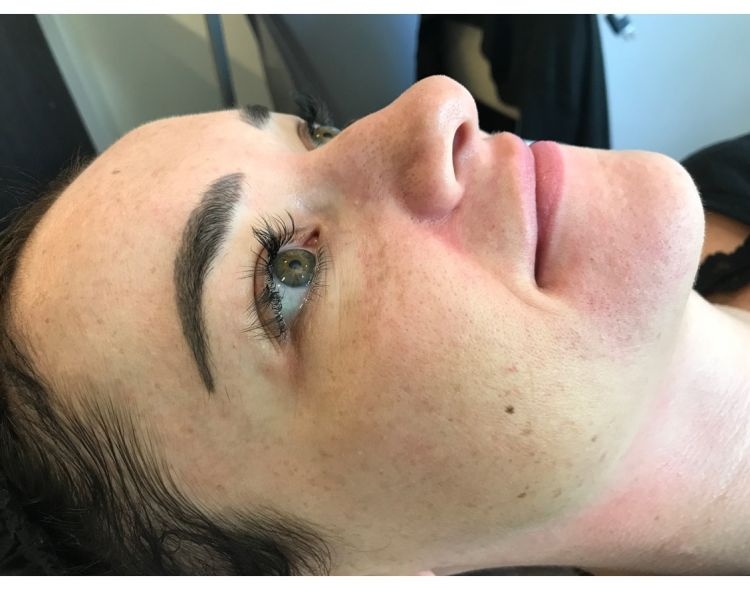 September – After 2nd Round of Microneedling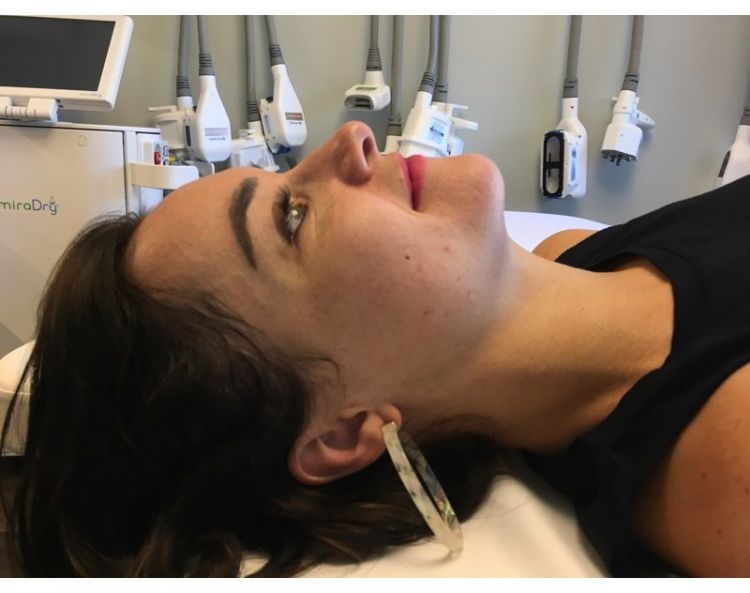 September 25, 2019 – After 2nd Round of Microneedling & Botox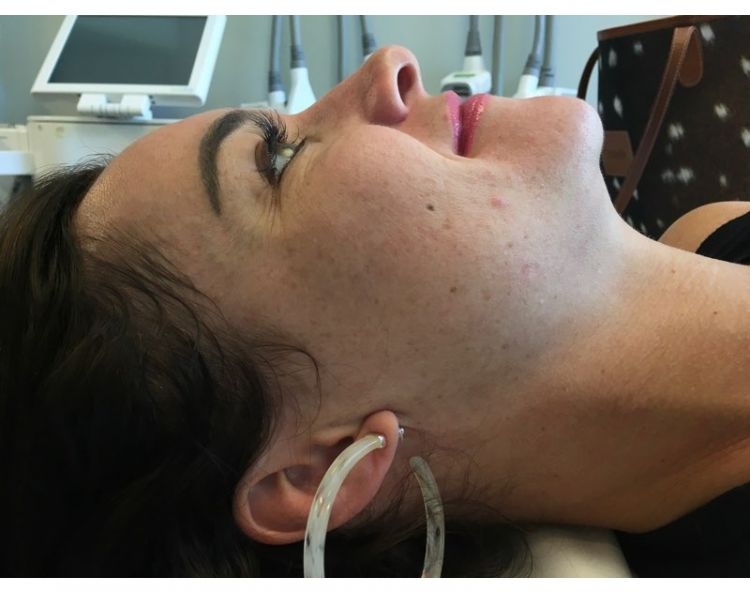 September 25, 2019 – After 2nd Round of Microneedling & Botox
When you go to Village Dermatology, you'll get there about 30 minutes before your procedure to have numbing cream applied to your face. It works WONDERS! I could barely feel the "pen" going across my face. Certain parts of my face were more sensitive but truly the numbing cream is the good stuff and you can tell!
I want to share with y'all a little about what you can expect after you've gotten microneedling done down below and answer as many of your questions as I can. I'm not an expert on this procedure, so I am getting my information directly from the source. I pulled this info from what was given to me by Village Dermatology. If you're local to the Birmingham area and interested in microneedling, you can give them a call at (205) 877-9773.
I just got Botox from them on Wednesday and saw that they are having their Botox + Bingo event this Tuesday. This event is in support of the WellHouse, an organization that rescues and restores survivors of human trafficking. This is the lowest price they offer on Botox each year and is a fun girls night out if you'd like to attend! You can purchase your Bingo cards here. It's $10/pack if you buy in advance and it's $15/pack at the door! Check out their website to get all the details on the event!
Interested in reading more about my skin care journey? Check out these posts!
Microneedling Experience: What To Expect After
For the best results, it's recommended to get between 3 and 6 treatments at 4-6 week intervals. This will help maximize the effect to the skin and they say you can tell both immediate and longer lasting effects and improvements to the skin!
Immediately after microneedling, your specialist will often apply a collagen-boosting product or hyaluronic acid serum. I slathered this on MULTIPLE times per day the first two days after treatment.
It can feel a bit like a sunburn for 1-3 days after and that's normal! Your skin may feel tight, dry, swollen and sensitive to the touch.
Microneedled skin is more susceptible to germs for the first 24 hours after treatment so avoid touching your skin with unclean hands, products or applicators.
18-24 hours after treatment you can go ahead and gently wash your face with a mild/gentle cleanser followed by a mild/gentle moisturizer.
They warned me to avoid exercising if peeling or inflammation is still showing
You can go back to your normal skincare routine once you are totally healed!
Your Microneedling Q&A:
I asked y'all what all you wanted to know about microneedling. I compiled all your most frequently asked questions and I asked the experts at Village Dermatology. Here are your burning questions with the answers you're looking for!
Is this good for sensitive skin? – @stephie_l12

It is! Microneedling can be great for sensitive skin because it uses your body's own natural healing process to resurface your skin.

How much does it cost? – @jessica_bordas


Microneedling is $350 per treatment. Village Dermatology also offers package pricing for those interested in a series of treatments.

Is it painful? – @dallas.interiors


A numbing cream is applied to the area before treatment, so most patients experience little to no discomfort with microneedling. Most patients describe it as a sandpaper feel or a dull prickling sensation.

What is the purpose? – @janellehutto


Microneedling is a minimally-invasive procedure that stimulates collagen. The microneedling device creates micro-injuries in the skin to trigger a collagen and rebuilding response from the skin. This process replaces damaged, sluggish skin cells with new healthy, stronger and firmer bands of skin collagen.

What are the benefits? – @janellehutto


The stimulation of collagen from microneedling creates an all-over rejuvenation effect. Microneedling is effective against a variety of skin conditions including dullness, acne scarring, excessive brown pigment, rosacea and fine lines and wrinkles.

How many treatments do I need? – @jessica_bordas


For optimal results, we typically recommend a series of 3 to 5 treatments spaced out four to six weeks apart.

Is it expensive? – @lk912


While the microneedling treatment can cost more compared to at-home options such as dermarollers, microneedling is much safer than at-home devices. Our SkinPen is the world's first FDA-cleared microneedling device, and the mechanized delivery system produces consistent results (unlike dermarollers which are manually operated and leave room for user error). Microneedling is always performed by one of our Licensed Medical Aestheticians.

Way to save:

Package pricing is available to those interested in a series of treatments. Join our email list and stay updated on our monthly specials for other opportunities to save on microneedling! https://www.villagedermatology.net/patients/#joinourmailinglist We also offer 20% discount every year at our Holiday Open House party.
I hope you found this post helpful! I am not endorsing Botox or any particular skin treatments, just answering the questions that were sent in and wanted them to have a place to live here on the blog in case you wanted to refer back to them. Please do what's right for you and your skin and check with your doctor to make sure you are making the right decision for you and your skin!
PIN The Microneedling Experience Post For Later!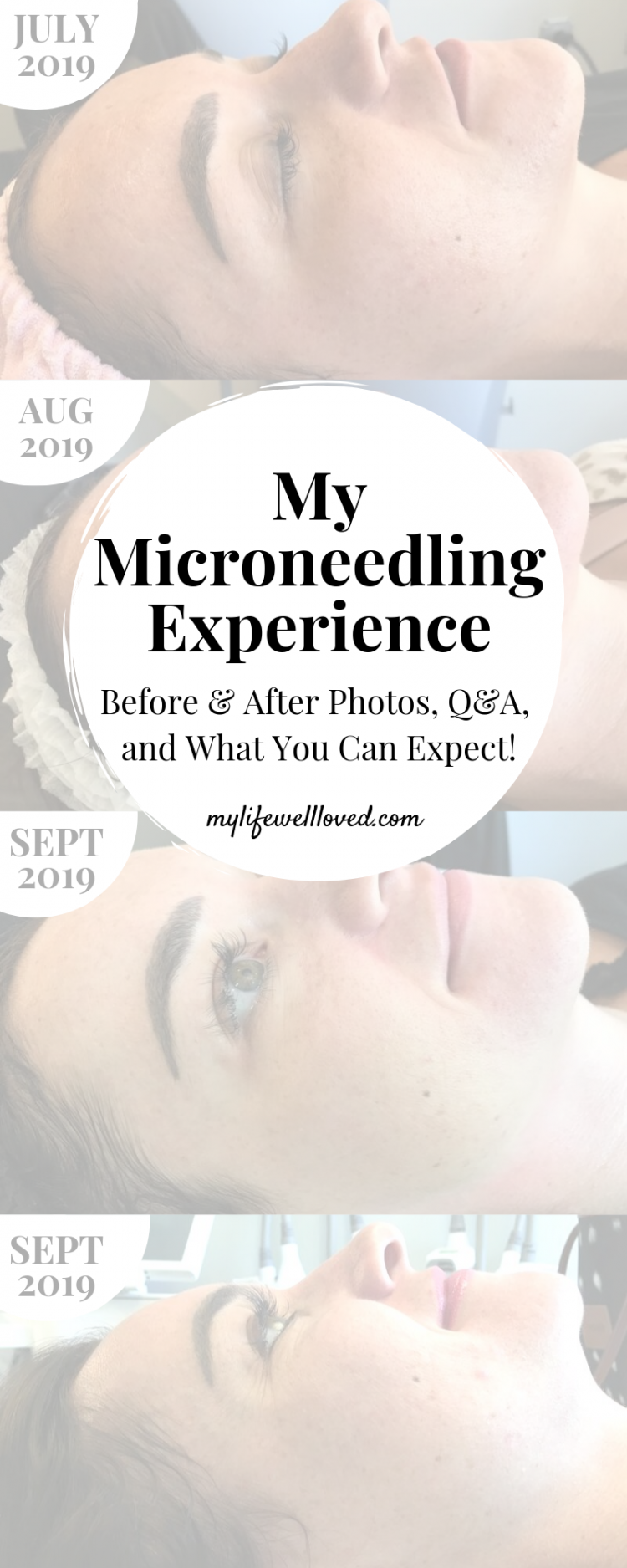 Heather Brown helps busy mamas of young littles who are caught in the hustle to find encouragement in their journey to true health, from the inside out, starting with the heart. Read her journey of learning to live a life well-loved
HERE!