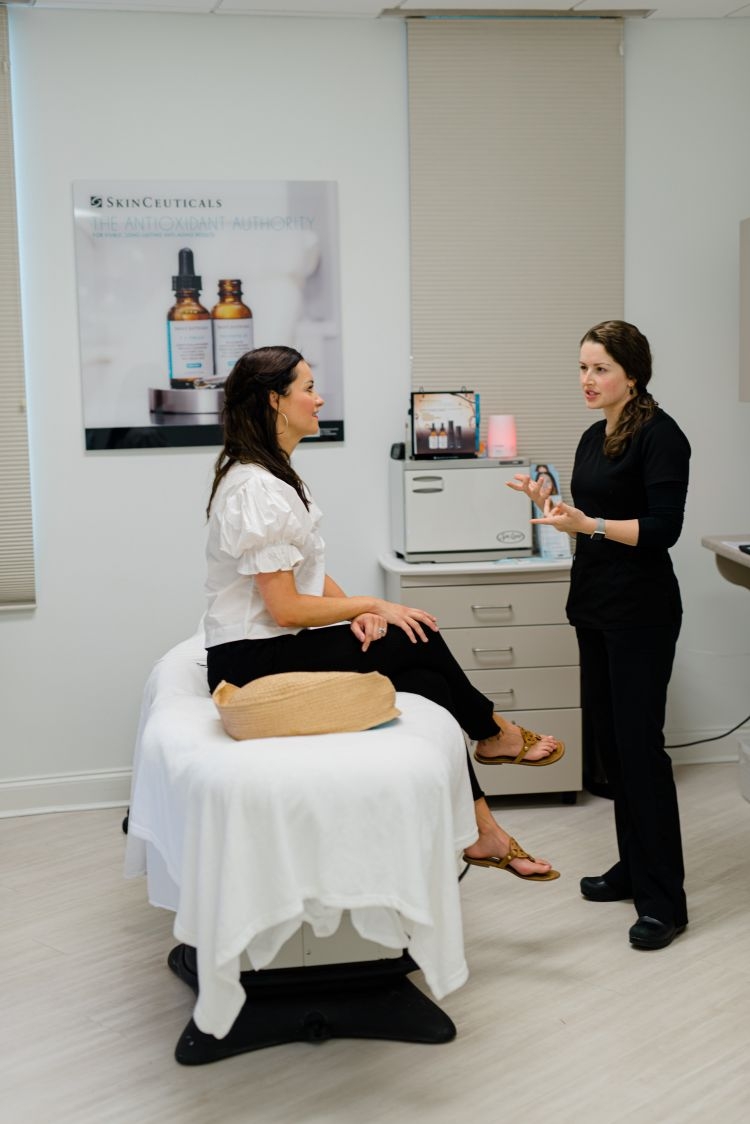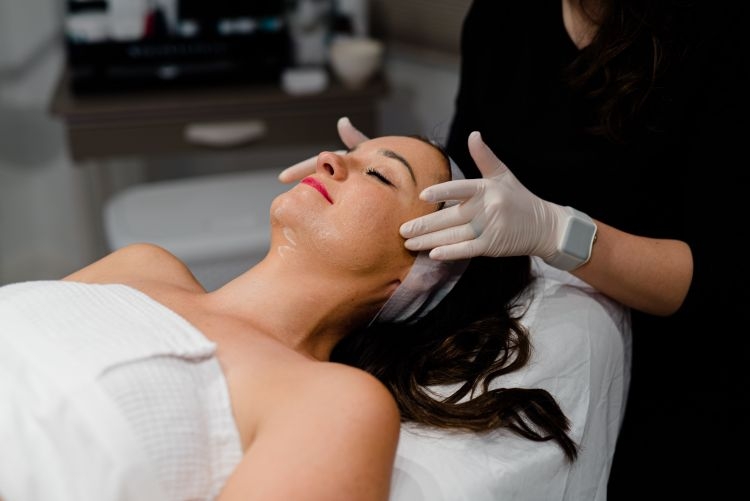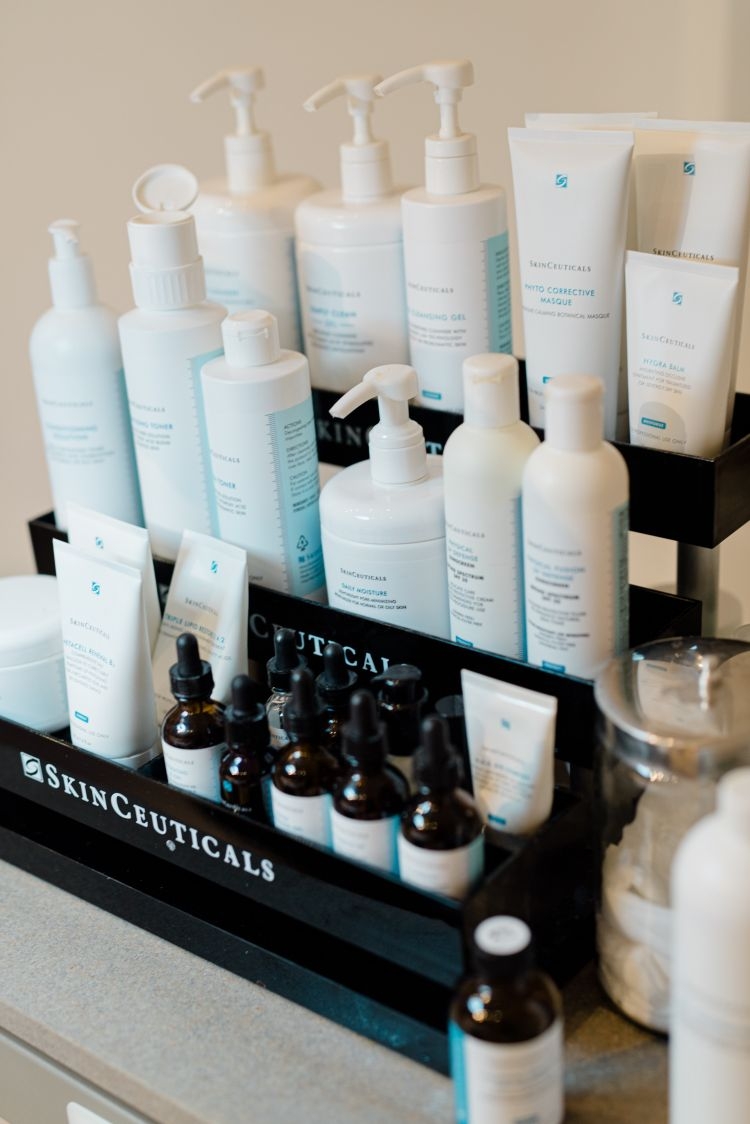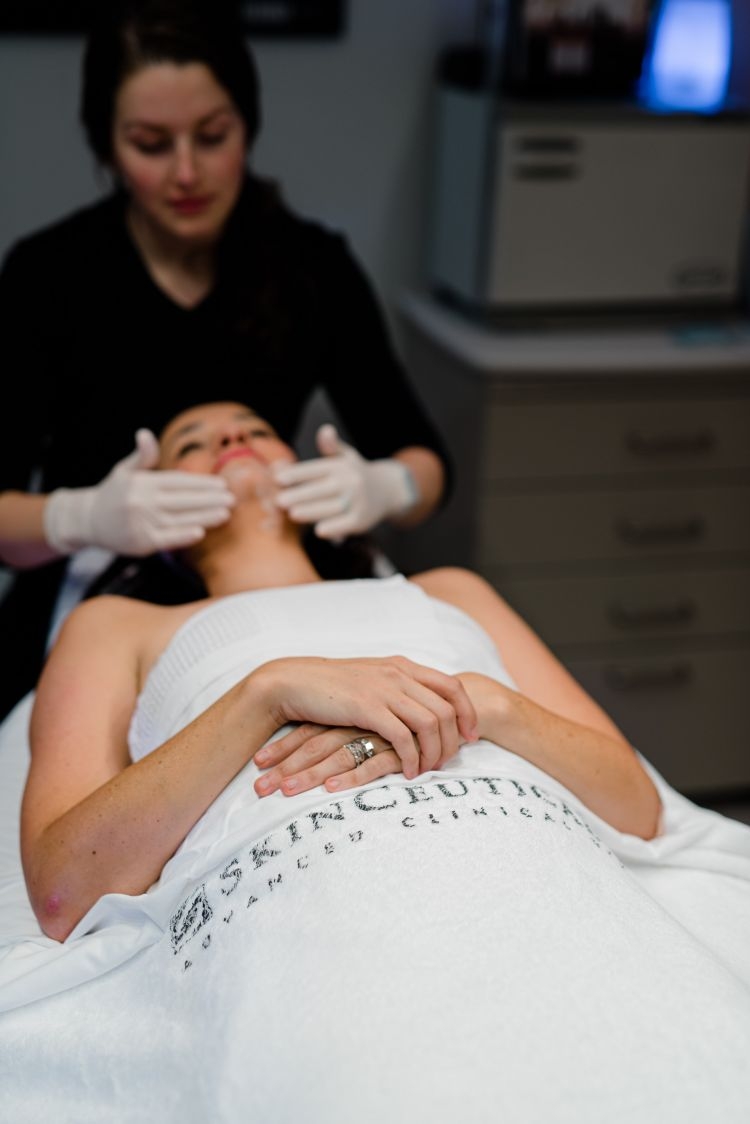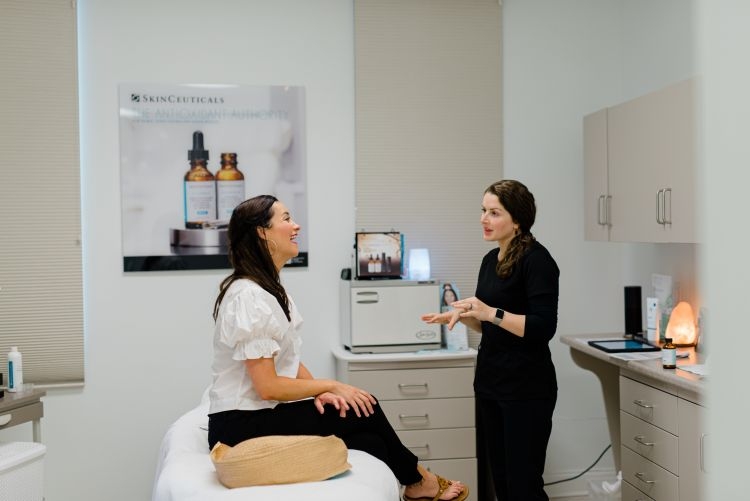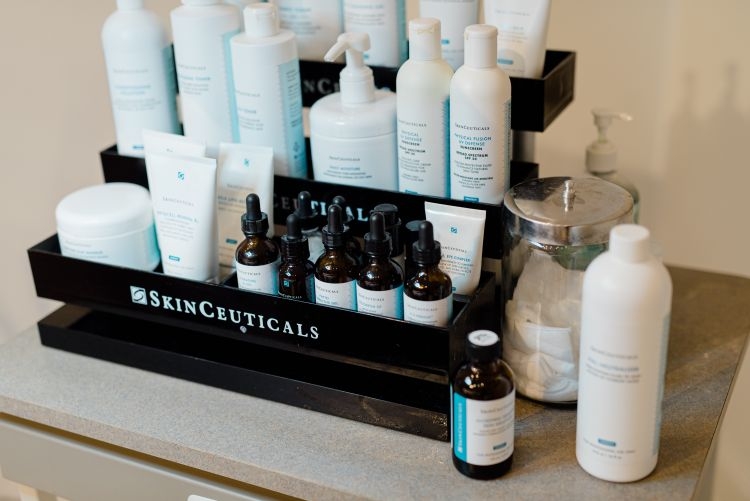 SHOP the SkinCeuticals Custom D.O.S.E Photos: Top // Jeans // Sandals // Purse // Earrings
This post is in partnership with SkinCeuticals.
Photos by Eric and Jamie Photo
With summer in full force around here, staying home with both boys most days, and constantly spending time in the heat + sun, this mama is in need of a little self-care every once and awhile! I think as a society, we have come to believe "self-care" only pertains to blowouts, lash extensions, shopping for a new outfit, or a mani/pedi. While I love all of the above, I'm also a big believer of taking care of your inner self FIRST. For me, summer self-care looks like taking time to read my daily devotional, enjoying heart-to-heart conversations with fellow mamas, prioritizing exercise and healthy eating, and investing in our marriage after the kids go to bed. All of these things help me be a better version of "me" and help me be a better mom for my boys!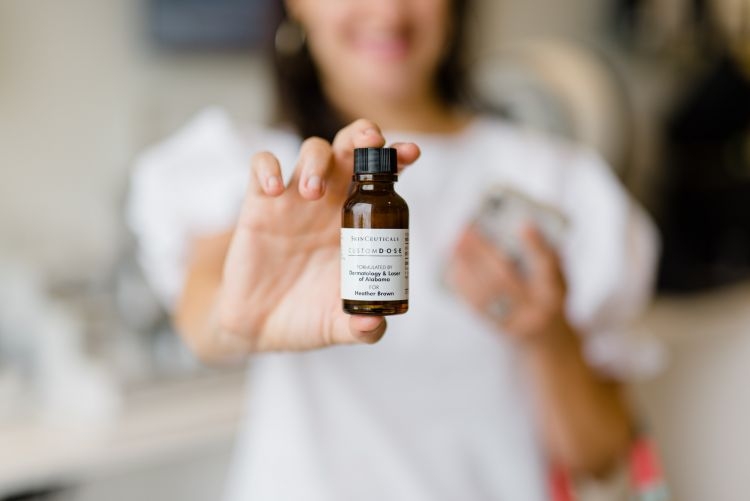 Just like with many other things, balance is key! Having a good mix of inner self-care along with treating yourself is what keeps me sane as a mom! I was so excited to book my appointment to receive my SkinCeuticals Express Facial Peel and Custom D.O.S.E! SkinCeuticals is very much a dream skincare brand and if you've been looking to make a big girl investment in skincare, this is the way to go!
I am detailing my experience below as well as YOUR best ideas for taking care of yourself this summer!
My SkinCeuticals Custom D.O.S.E & Facial Peel Experience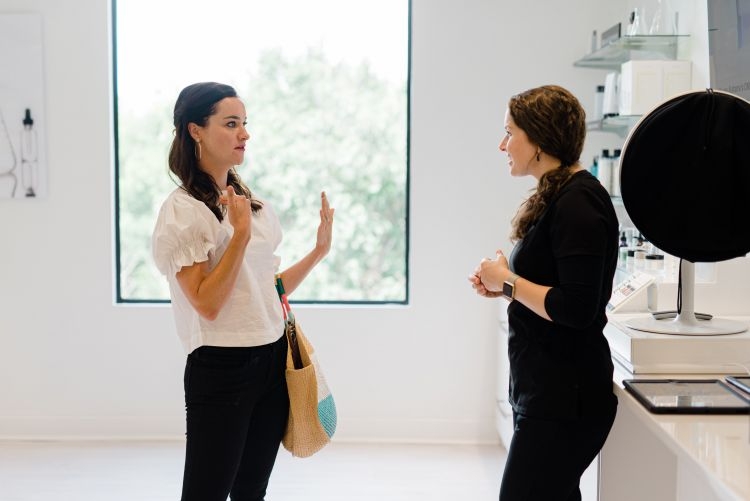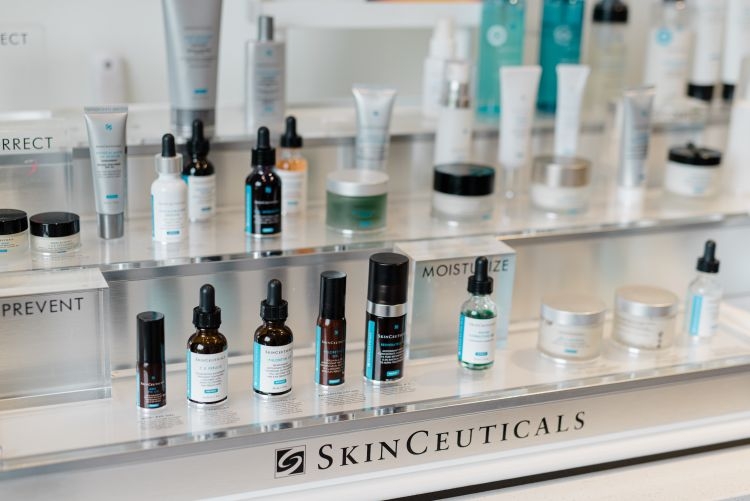 Upon arriving to Dermatology & Laser of Alabama, I was greeted by their amazing staff and began my appointment! My aesthetician was super knowledgeable, friendly, and asked so many questions to learn more about my skin.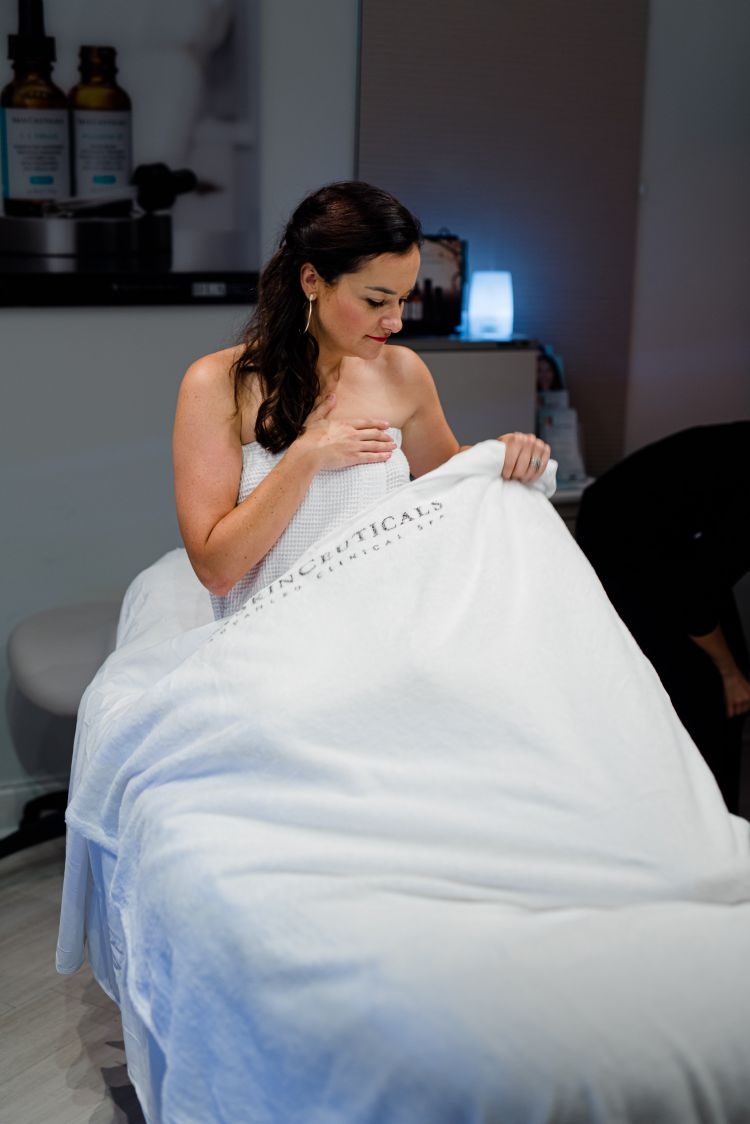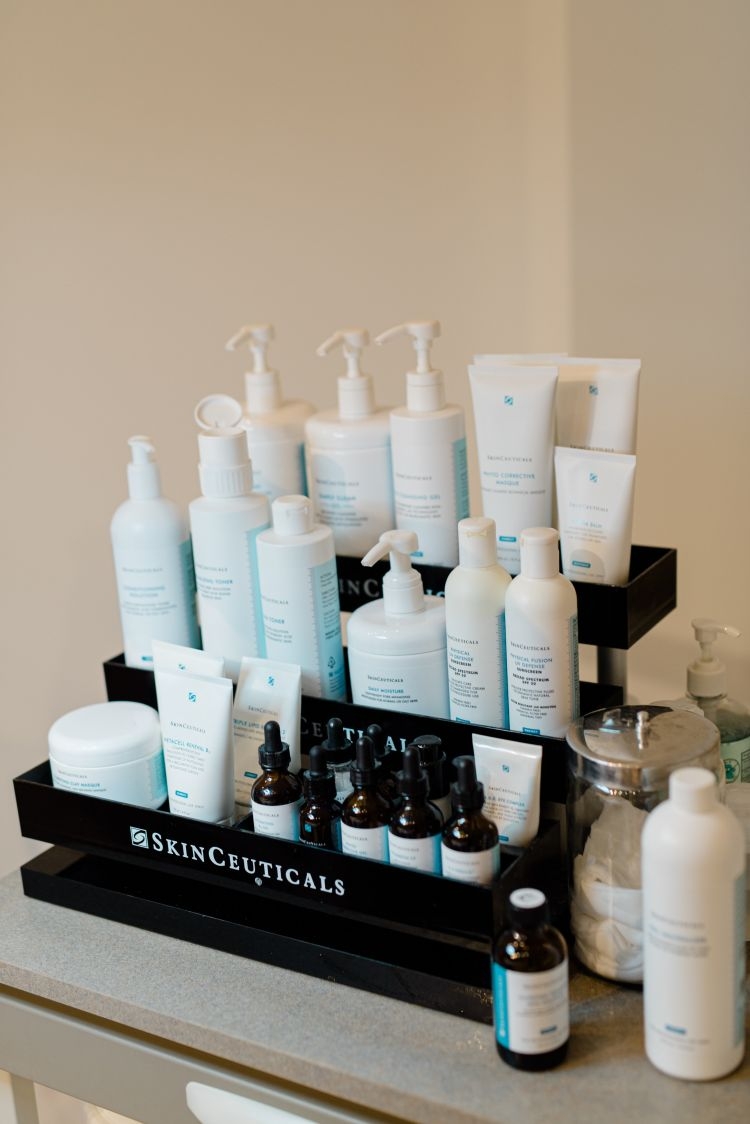 After meeting and chatting, we began with the Express Facial Peel, using SkinCeutical MicroPeel Sensitive Skin Solutions. This chemical peel is the perfect way to get your skin looking glowy and rejuvenated, especially if you are getting ready for a trip or event!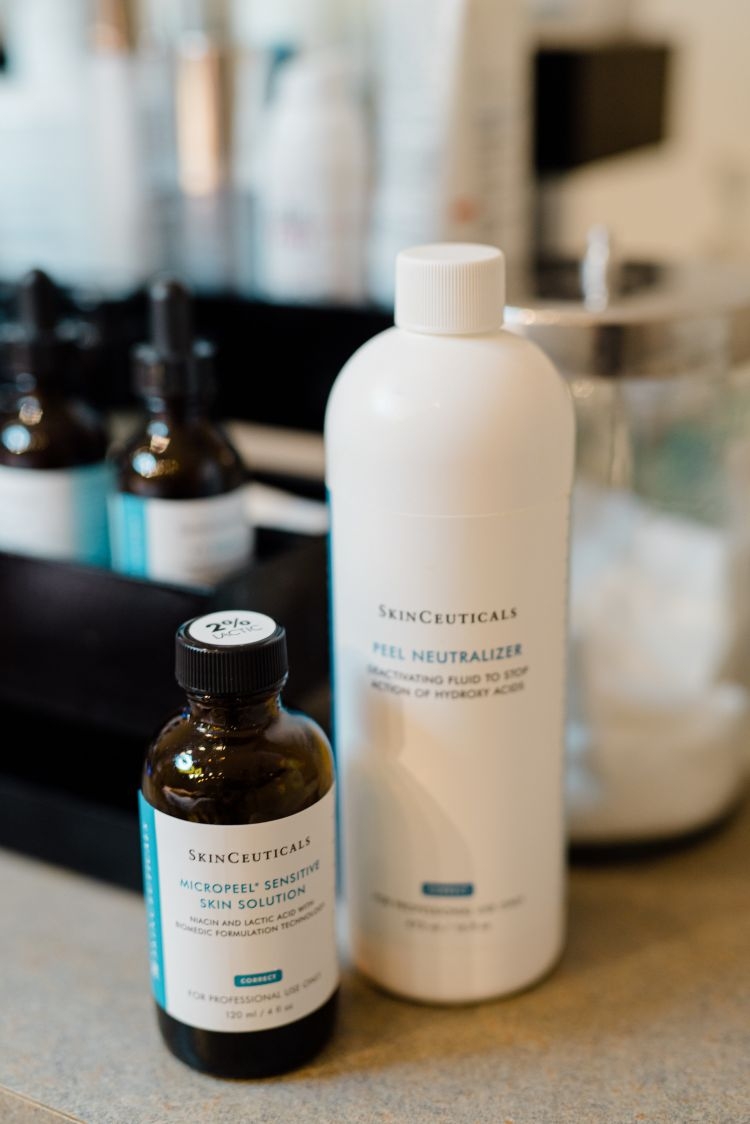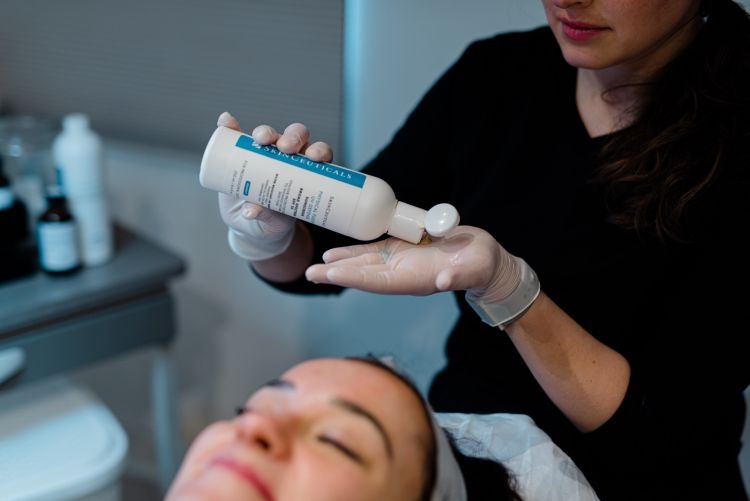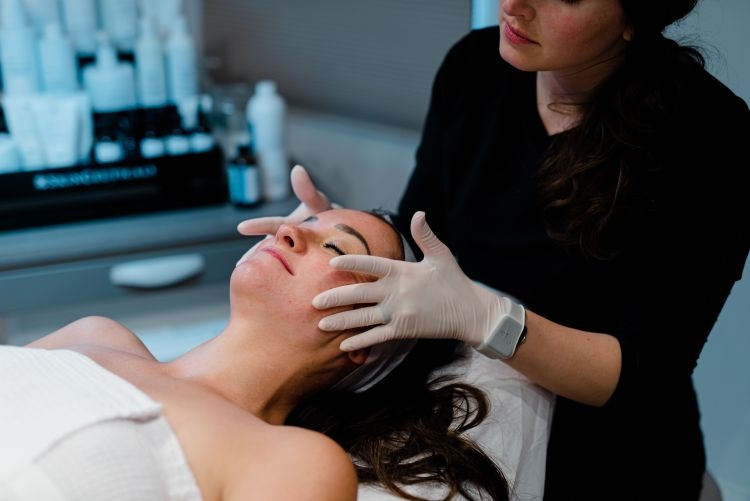 Throughout the peel, my aesthetician was able to really observe my skin and get a little more insight before creating my Custom D.O.S.E.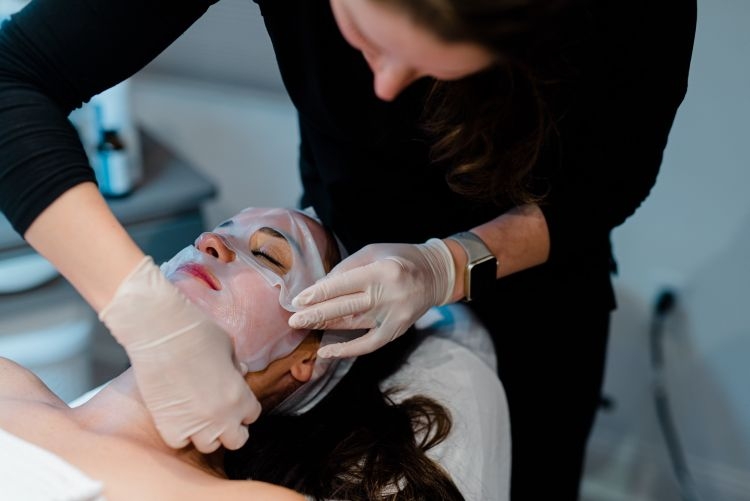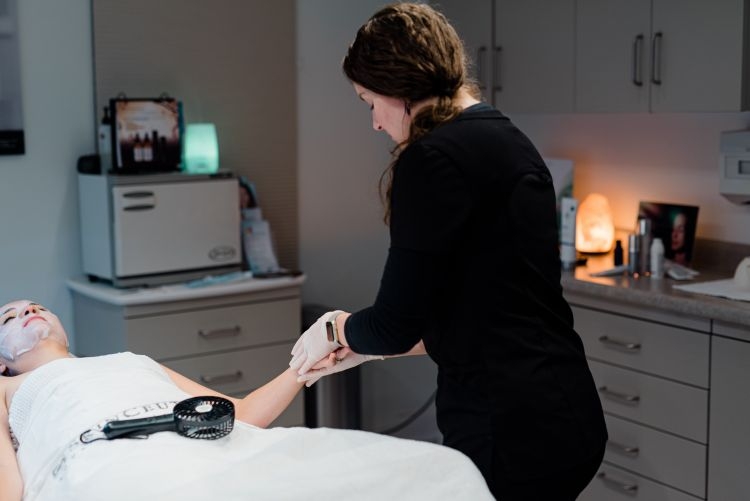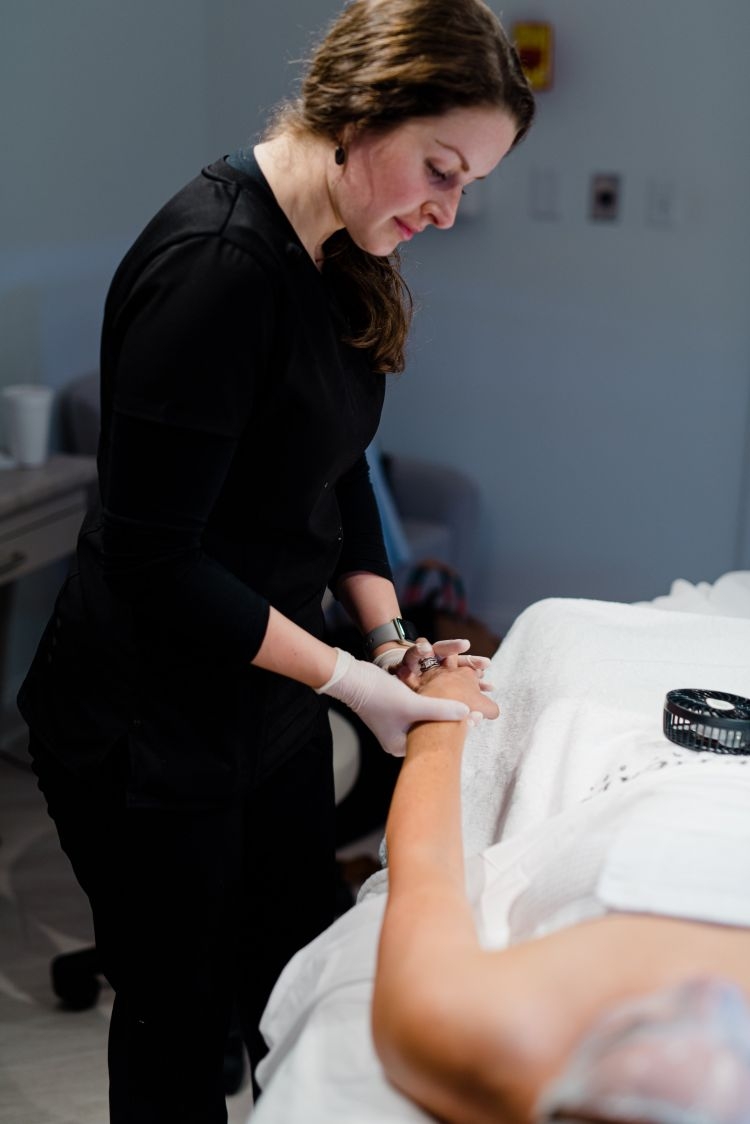 The Express Facial Peel included an arm and hand massage while it was soaking… SO relaxing!! This would be the perfect thing to gift someone who just had a baby or gift your girlfriend/mom on any special occasion!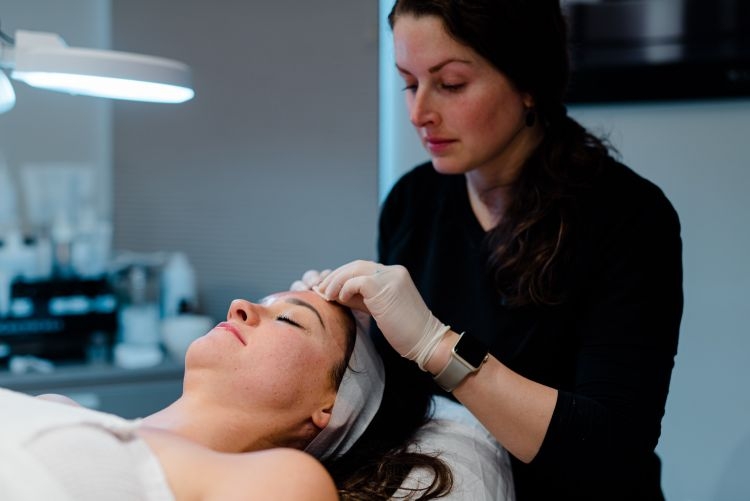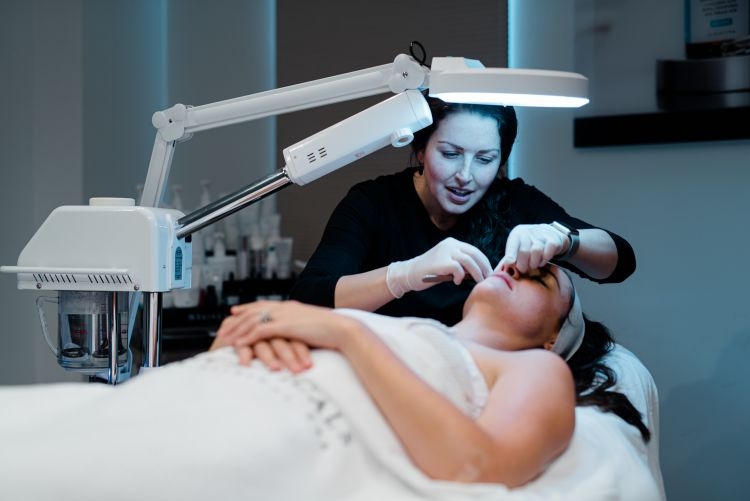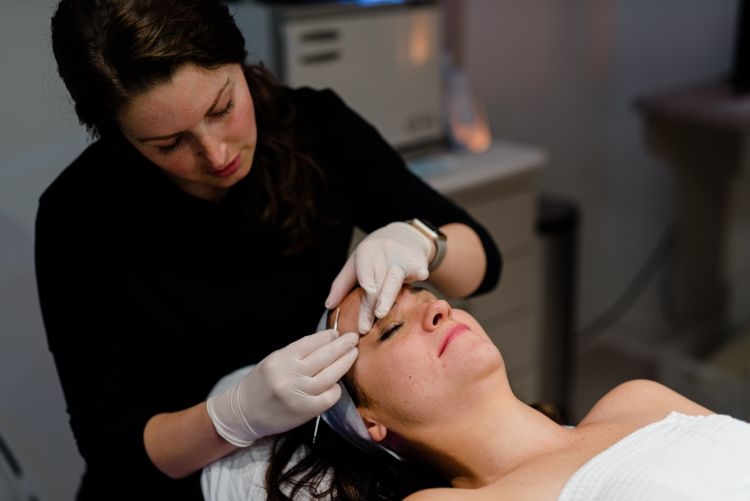 The entire facial peel process was very informative because I was able to ask a ton of questions! My aesthetician did a great job explaining each step in the process and keeping me in the loop on how each step was benefiting my skin!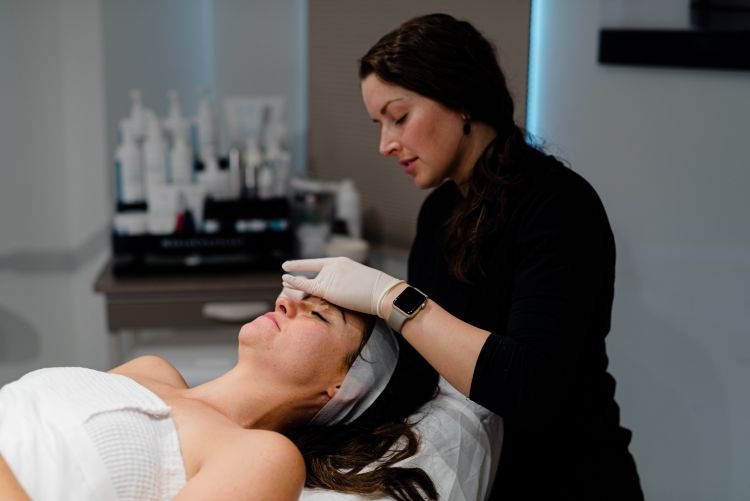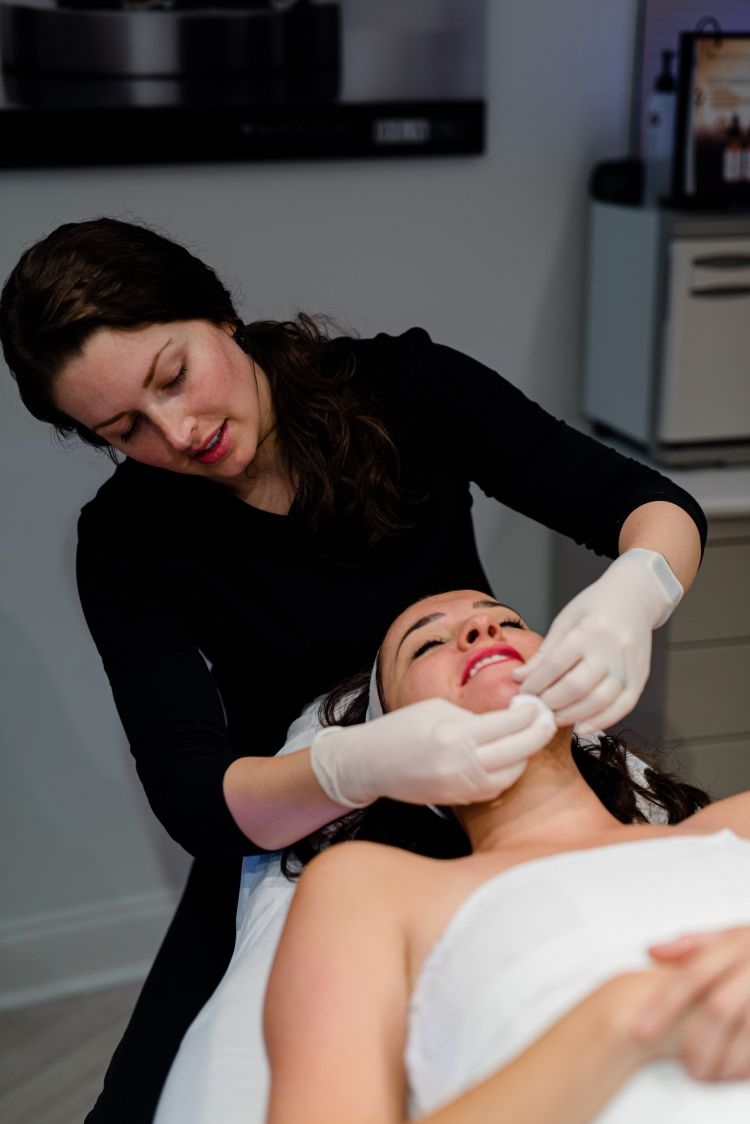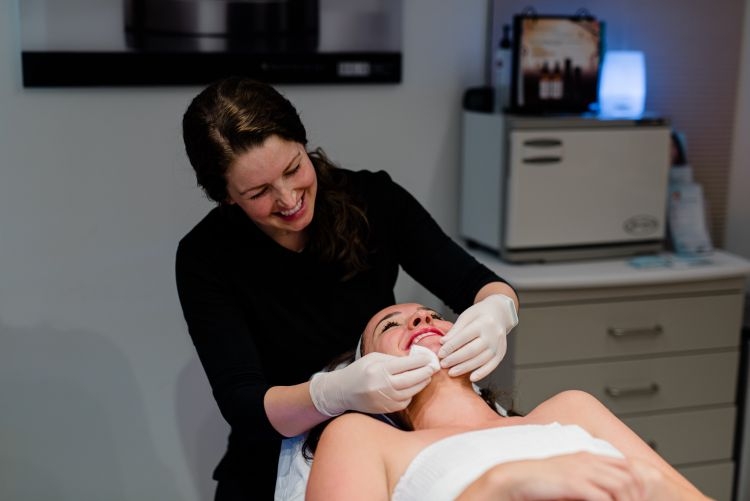 I know for me, SkinCeuticals is an expensive skincare line and not something we budget for on a regular basis. It truly is the best skincare on the market and blows many other brands out of the water. If you've budgeted for it, it's totally worth your money for the quality and results you will see! It is the first "big girl" skincare purchase I made about 4 years ago when I got their Blemish + Age Defense – which I still use to this day. I have worked with SkinCeuticals for years and I'm always so grateful when they gift me with their amazing products!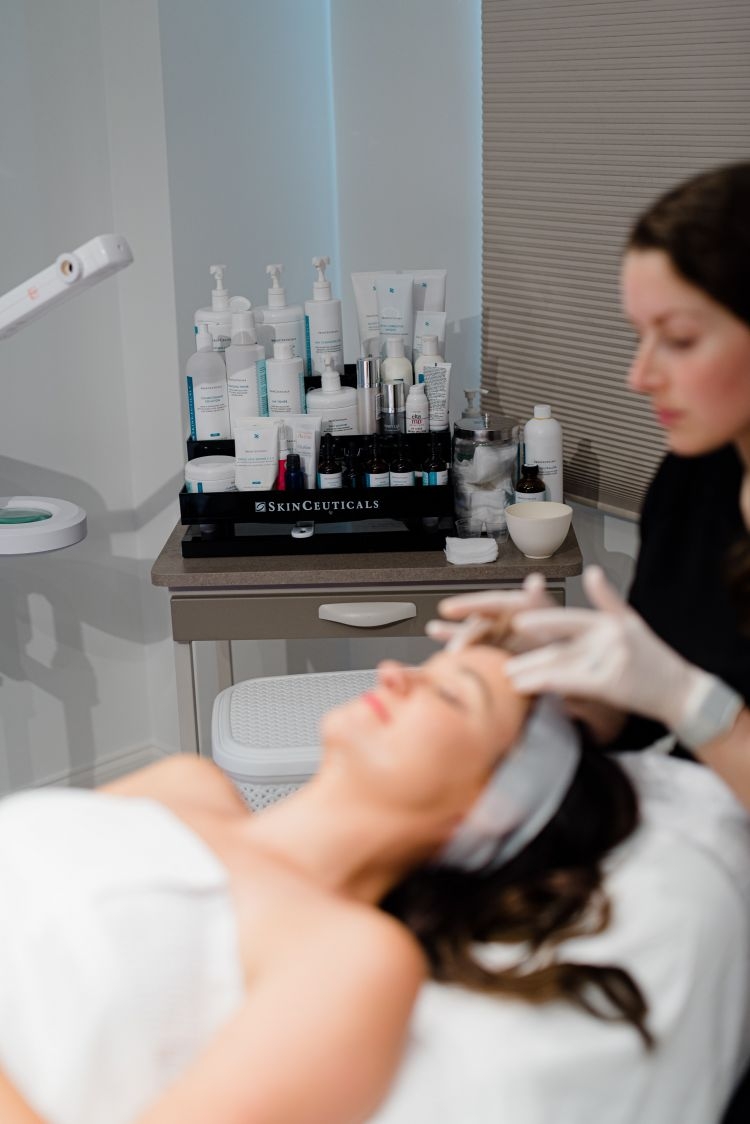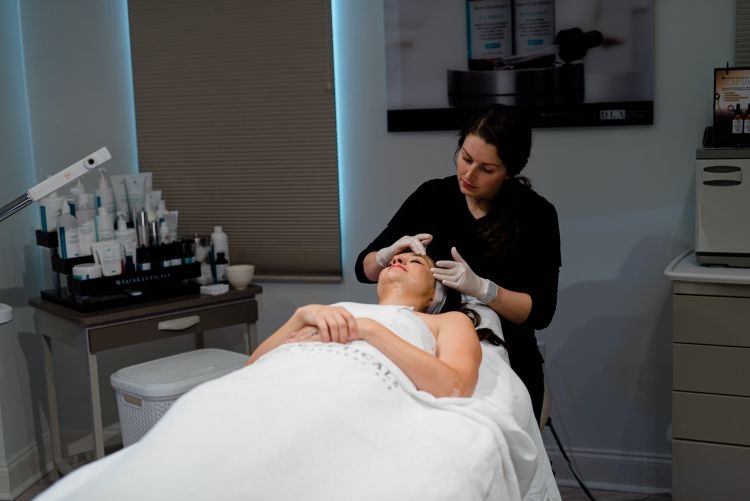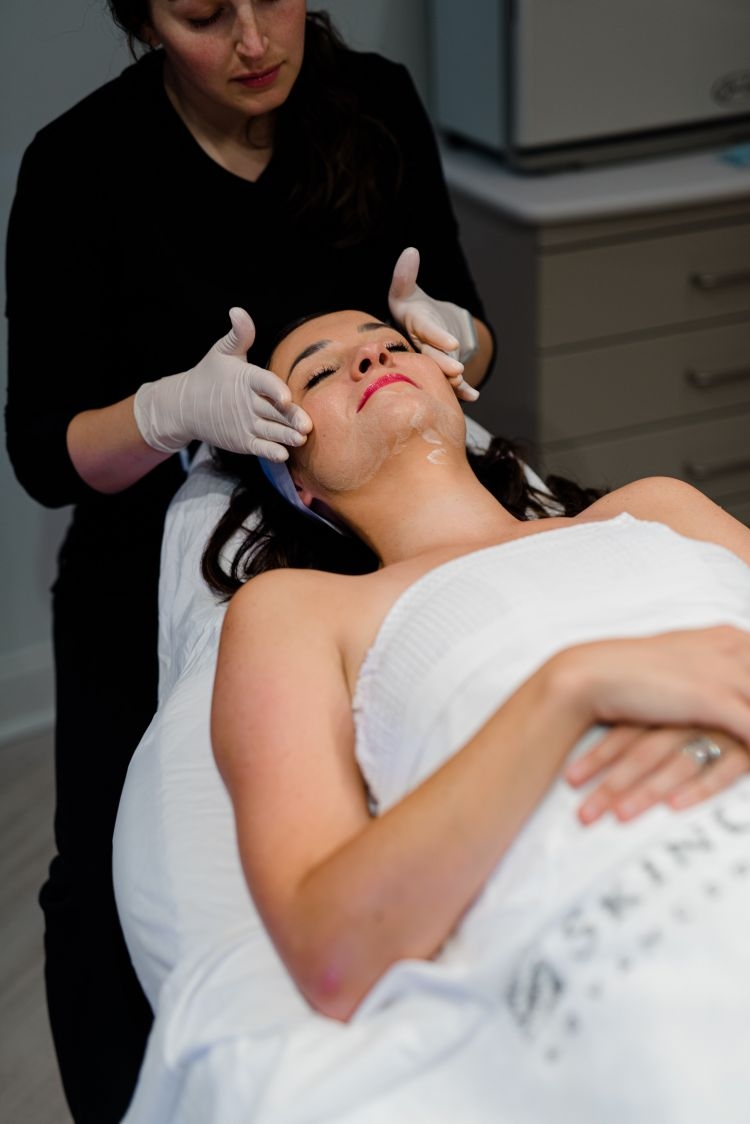 Once it was complete, my skin was noticeably brighter and I could see why it's called the "red carpet ready" treatment! My skin looked more glowy and healthy right after it was done! I wished Eric and I had planned a date night 😉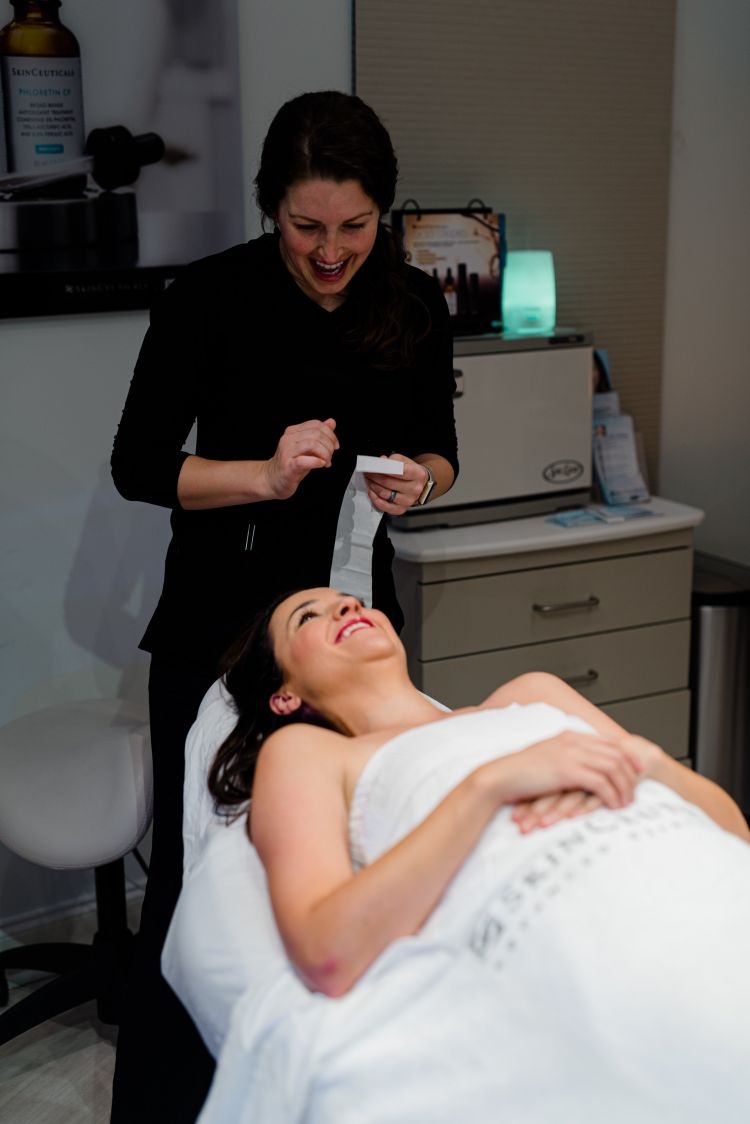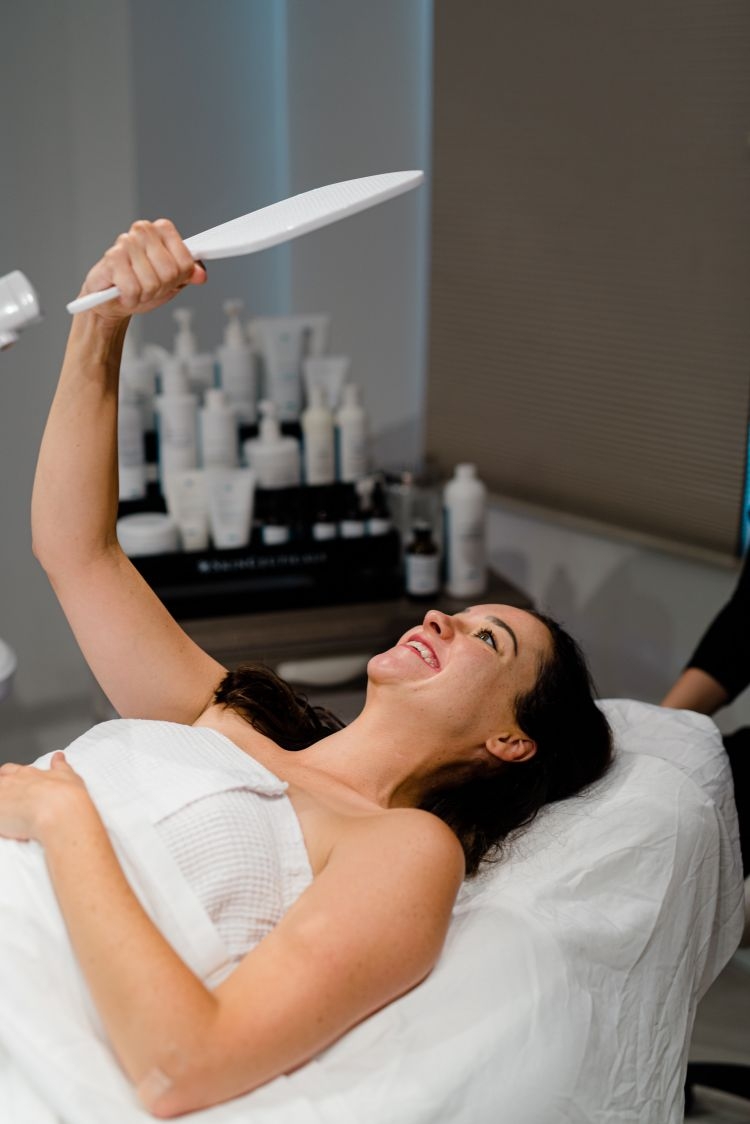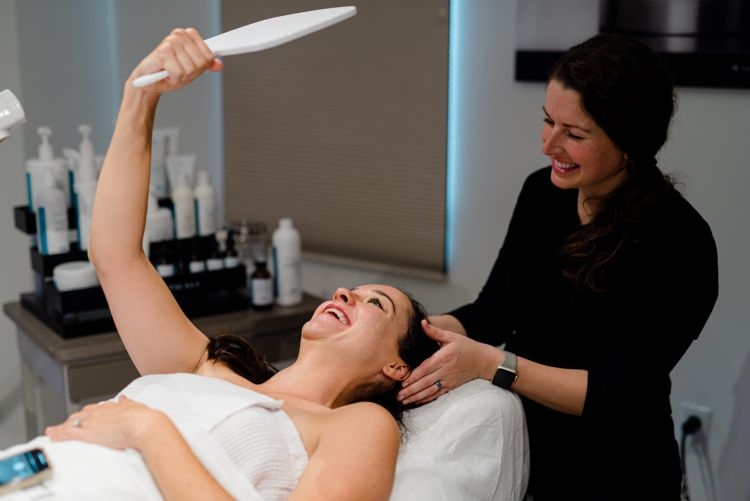 Now onto the Custom D.O.S.E! After reviewing my skin throughout the peel, my aesthetician was able to head over to the machine to begin creating my D.O.S.E.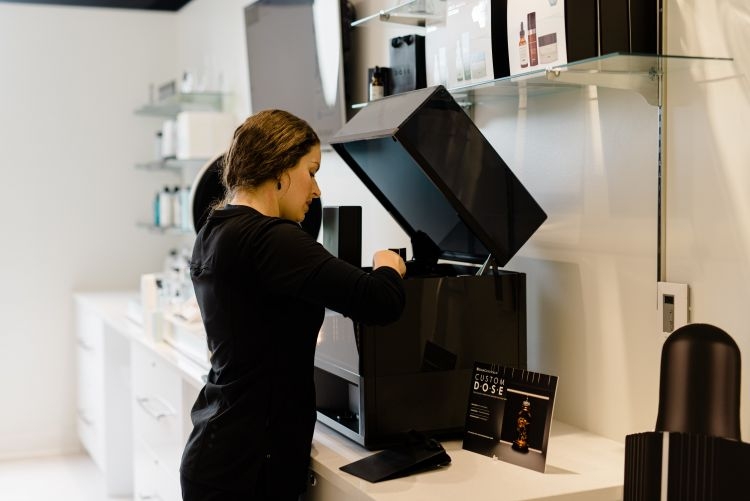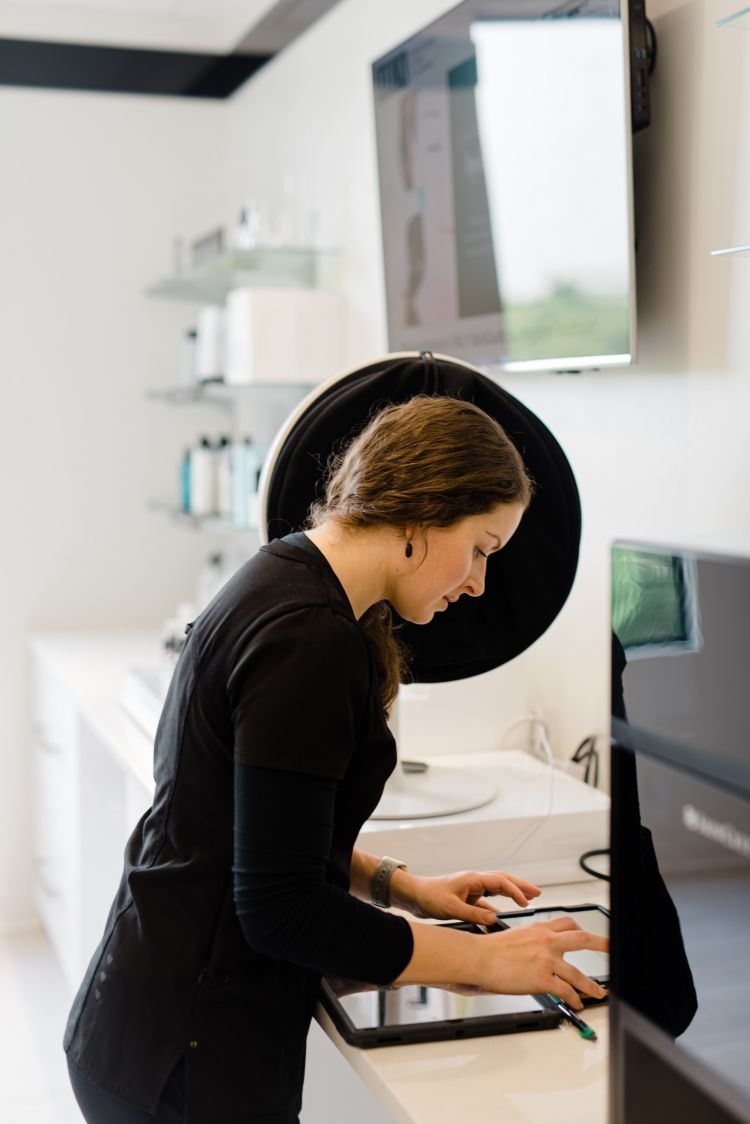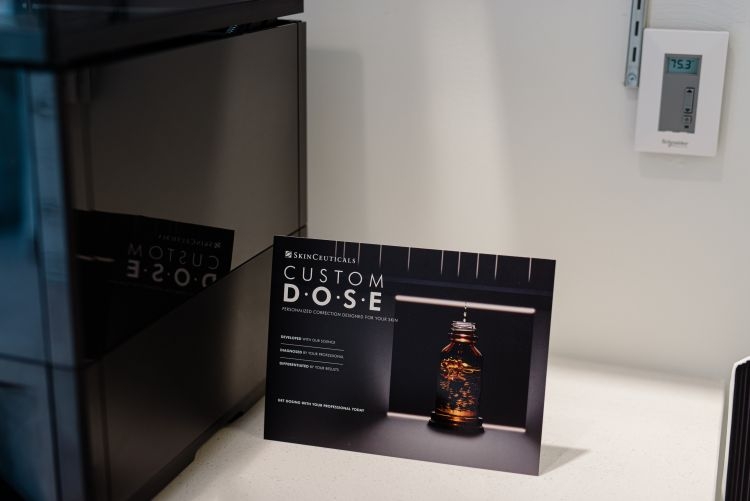 I love how it is labeled with my name and truly customized to fit me and my skin! After using it AM/PM and incorporating it into my skincare routine, I can definitely say that I am LOVING it!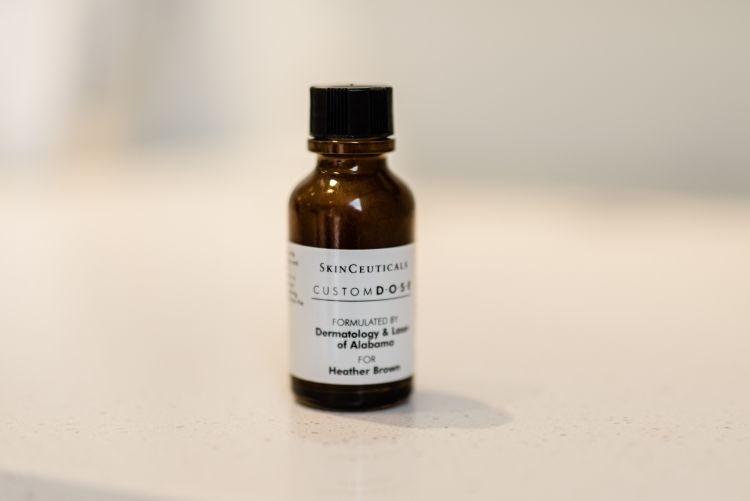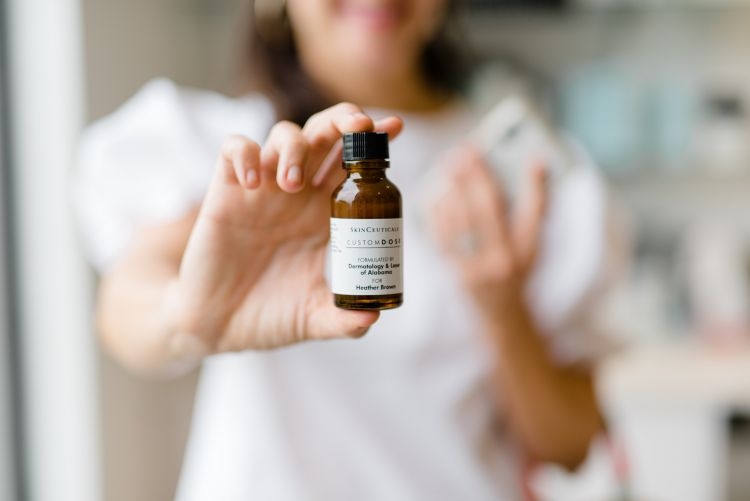 20 Ideas for Summer Self Care
On Instagram, I asked for some of your favorite ways to practice self-care and here are your responses!
Running! I get up early and go with just the dog. I listen to a podcast/book. My happy place! @brittinyrussell
Go on a walk with my baby! @maggiepearlyoung
Wine night with girlfriends! Putting on makeup even when I don't have "much" to do all day! @caroline.hulse
I like to splurge and get my nails done. I also take a weekend trip to see my friends, @dlizziebeth
Zumba. Getting dolled up. Shopping. @loriv_lopez
Have a sitter and spend time with people. Having fun/pouring into and mentoring others! @lacyusry
Eyebrow wax! @smyles0614
Workout! @alainamarie0531
I have a 4 month old son and I feel most myself when I go to work. @kelly_k_godwin
Bubble baths, pedicures, shopping kid free, getting my hair done. @rebekah_cook
Time with God and a cuppa-alone. @ashlls29
Shopping by myself! @mrsemilykathryn
Workout, bath, or pedicure! @sibrymer
Exercise! @beauty_by_blakely
Get my hair and nails done, and go shopping alone (and NOT to the grocery store). Also, dinner and drinks with the girls. This always helps me recharge. @jenn__pelletier
Time alone at Starbucks to read my Bible/plan for the week/get reading done. Pedicures also! @susieq_hughes
Hangout with friends! @bamaworkingmom
Go for a walk alone or with just the dog. @radevick
Reading in bed late at night/pushing kids on the swing/singing in the car/baking. @hsbcweekdaymusic
I love yoga, reading a book, or a nice long bubble bath!! @alissaawalker
What is your favorite way to treat yourself or practice self-care? Let me know in the comments below!
SHOP the SkinCeuticals Custom D.O.S.E Post Here!

PIN the SkinCeuticals Custom D.O.S.E Post for Later!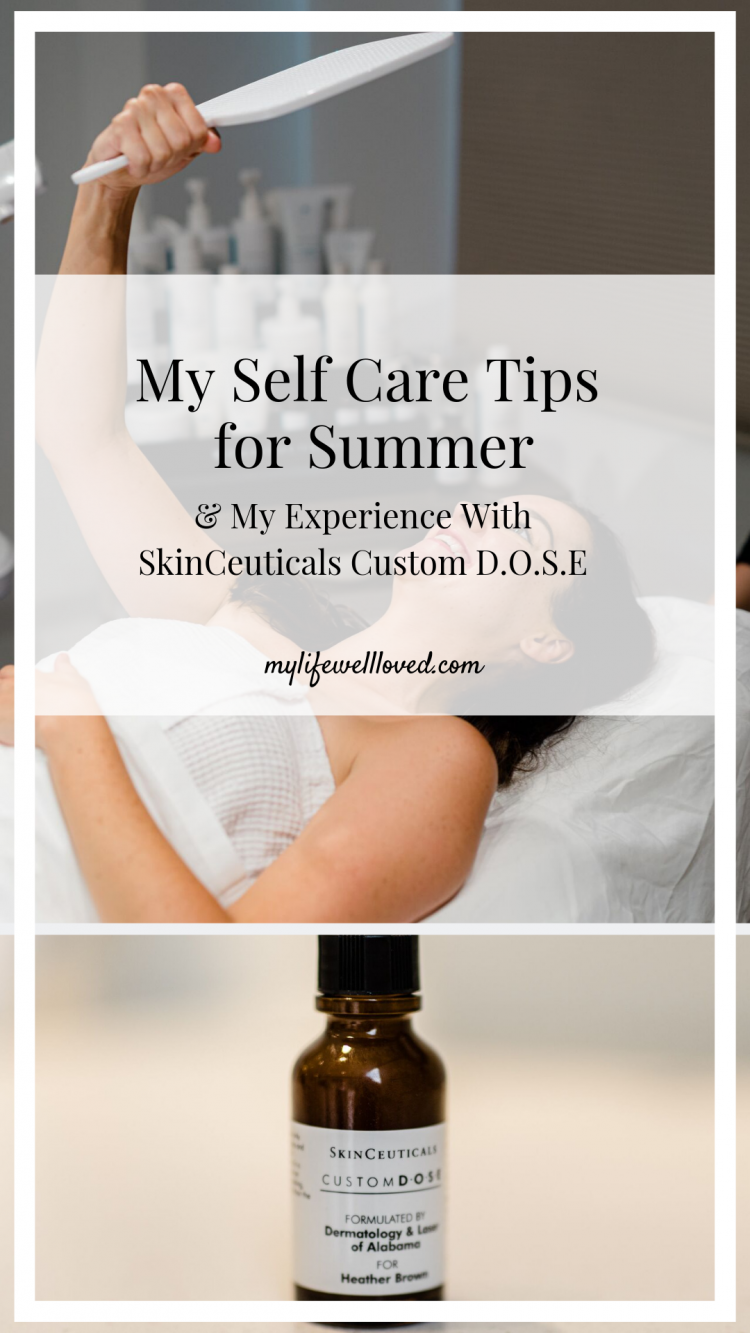 Heather Brown helps busy mamas of young littles who are caught in the hustle to find encouragement in their journey to true health, from the inside out, starting with the heart. Read her journey of learning to live a life well-loved
HERE!