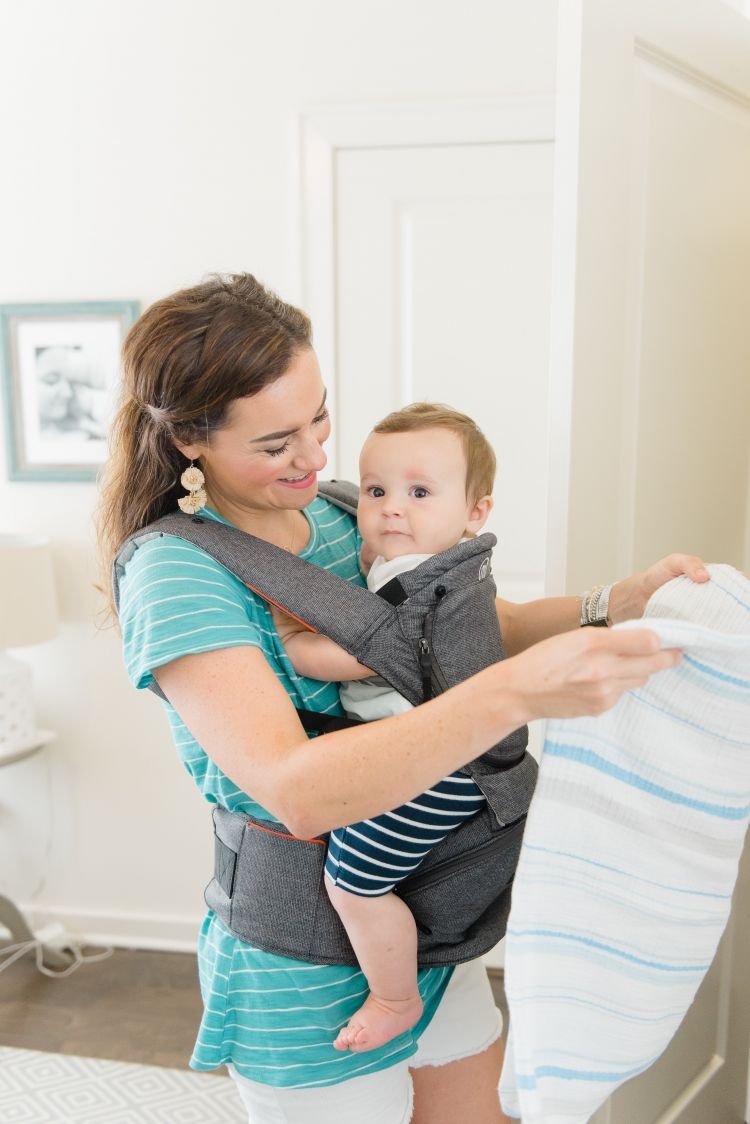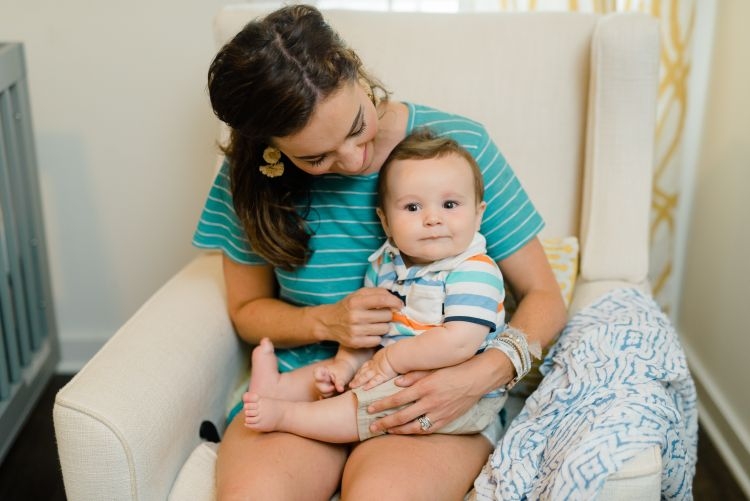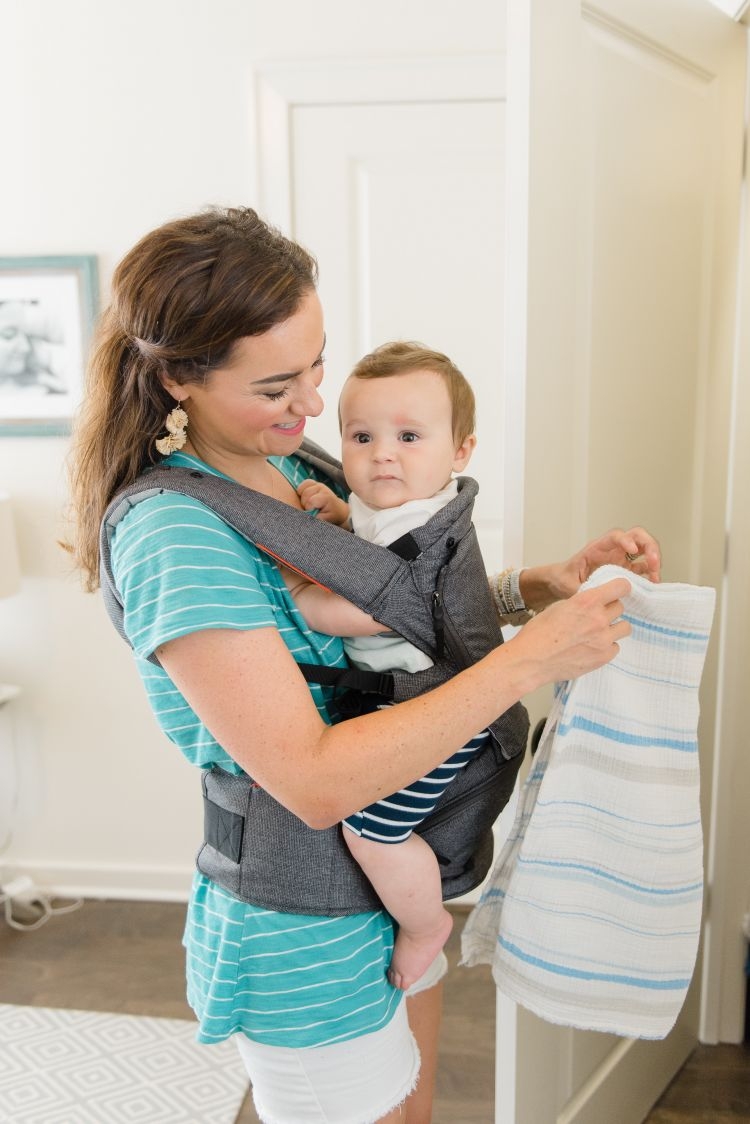 SHOP the Benefits of Babywearing Photos: Shirt // Shorts // Baby Carrier // Finn's Outfit // Blanket // Earrings // Rug // Rocker
Photos by Eric and Jamie Photo
Today's blog post is sponsored by Walmart. As always, all opinions are my own.
Where are my mamas who love the convenience of being hands free? I sure do! We all have those days when our little ones are fussy or just want to be held. While we may love to sit and snuggle with them all day long, that's not always an option, ha!
That's when a baby carrier becomes your best friend. This MiaMily Carrier from Walmart has totally changed the game for me because it allows me to carry Finn while also multitasking and being productive!
I actually just got this carrier a couple months ago and wish I would have had it all along! I now consider it to be a registry must-have…especially for moms of multiple kids.
I love how easy and convenient Walmart makes creating a registry and adding your favorite items! Walmart Registry is super convenient for the mama creating the registry and for those purchasing items off your registry too.
As a mom who loves convenience and affordability, I always love finding a mom hack that makes pregnancy or motherhood a little easier! If you are looking for more of my favorite items to add to your Walmart Registry, check out this post or shop some of our favorite essentials below!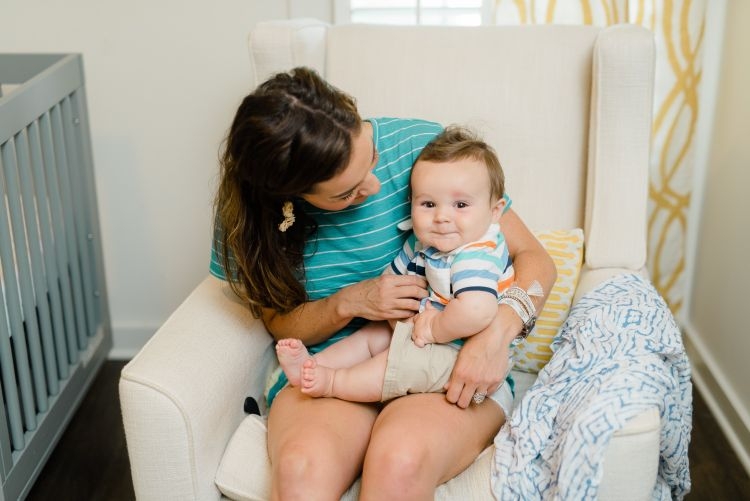 5 Benefits of Babywearing: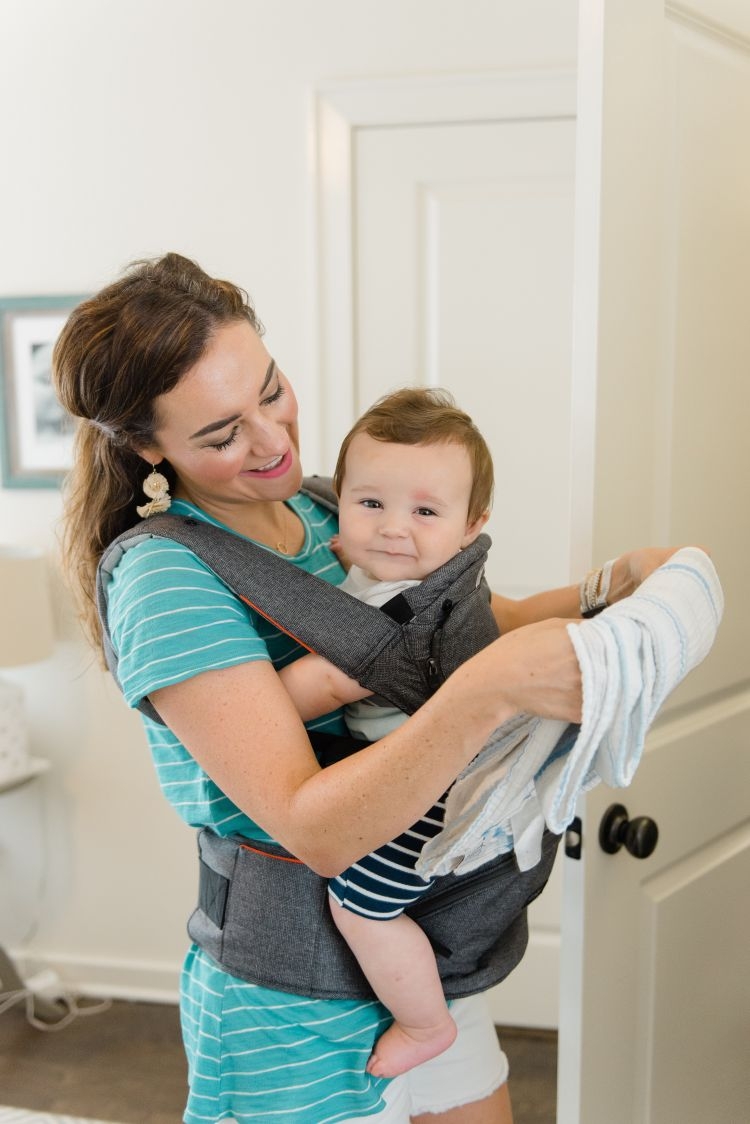 BABYWEARING and carrying that extra weight helps you burn more calories: Burning a few extra calories throughout the day just by walking around? Yes please! Having the additional weight of your baby on you truly is like a mini workout, especially if your little one is a chunk like Finn! Of course, make sure you're bending, leaning, and lifting safely when you're carrying that extra weight (engage your core, use your legs instead of your back, etc). Busy mamas don't have time for a hurt back!
BABYWEARING frees up your hands to work, clean, cook, etc: Carrying your little one around can be a great opportunity to check a few tasks off that never-ending to-do list, especially those tasks you sometimes can't seem to get done throughout the day. Maybe that's dusting, emptying the dishwasher, clearing out your email inbox, or prepping a meal!
BABYWEARING is bonding for baby and mom: Keeping your little one close to you allows them to hear your heartbeat, just like when they were in the womb. This gives you both extra bonding opportunities and chances for sweet kisses throughout busy, hectic days. This is so great for dads as well!
BABYWEARING aids in colic and reflux relief for your little one: Keeping your baby in the upright position can keep them more comfortable, especially if they suffer from reflux or colic.
BABYWEARING takes your baby to their most comfortable & safest place: Being close to you is the most comforting place that your baby will want to be. And more often than not, the closeness and movement can put them right to sleep, which can be a win for both of you!
While I don't wear Finn super often, I find on days that he's extra fussy or if I'm going hiking or shopping, it can make a lot of sense! He's going through the grabbing phase now. He is unhappy left alone on the ground for too long but also doesn't want to be held and contained…so especially when he's teething or just being needy about being held, this has been a great solution!
SHOP the Benefits of Babywearing Post Here:

PIN the Benefits of Baby Carrying Post for Later!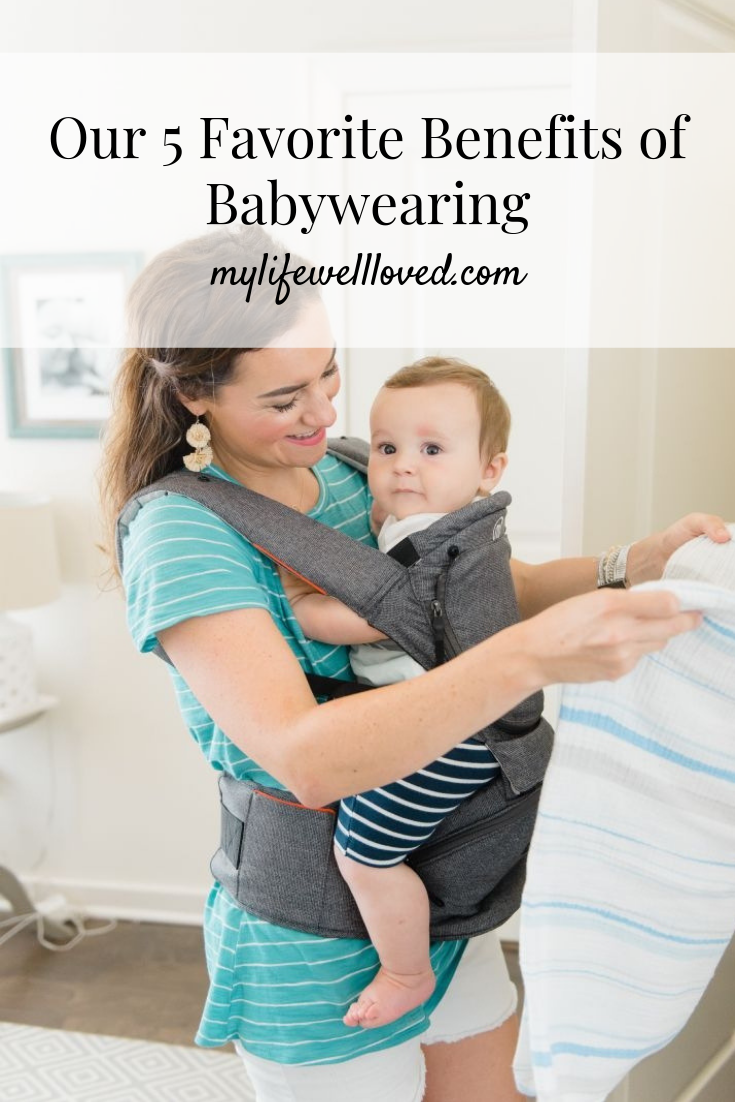 Heather Brown helps busy mamas of young littles who are caught in the hustle to find encouragement in their journey to true health, from the inside out, starting with the heart. Read her journey of learning to live a life well-loved
HERE!