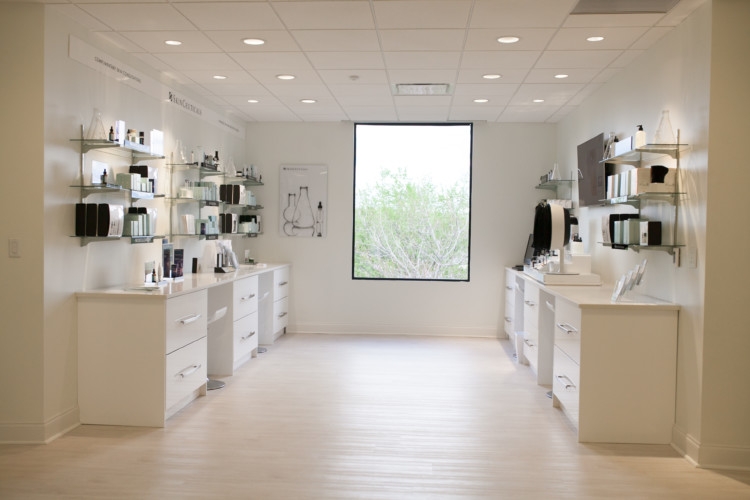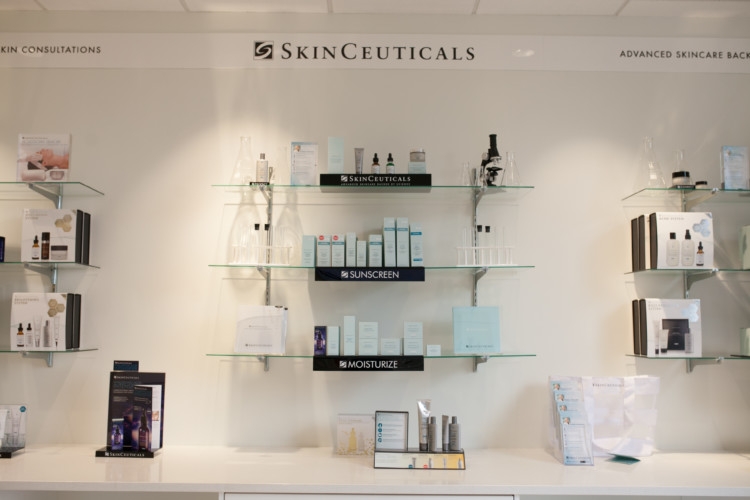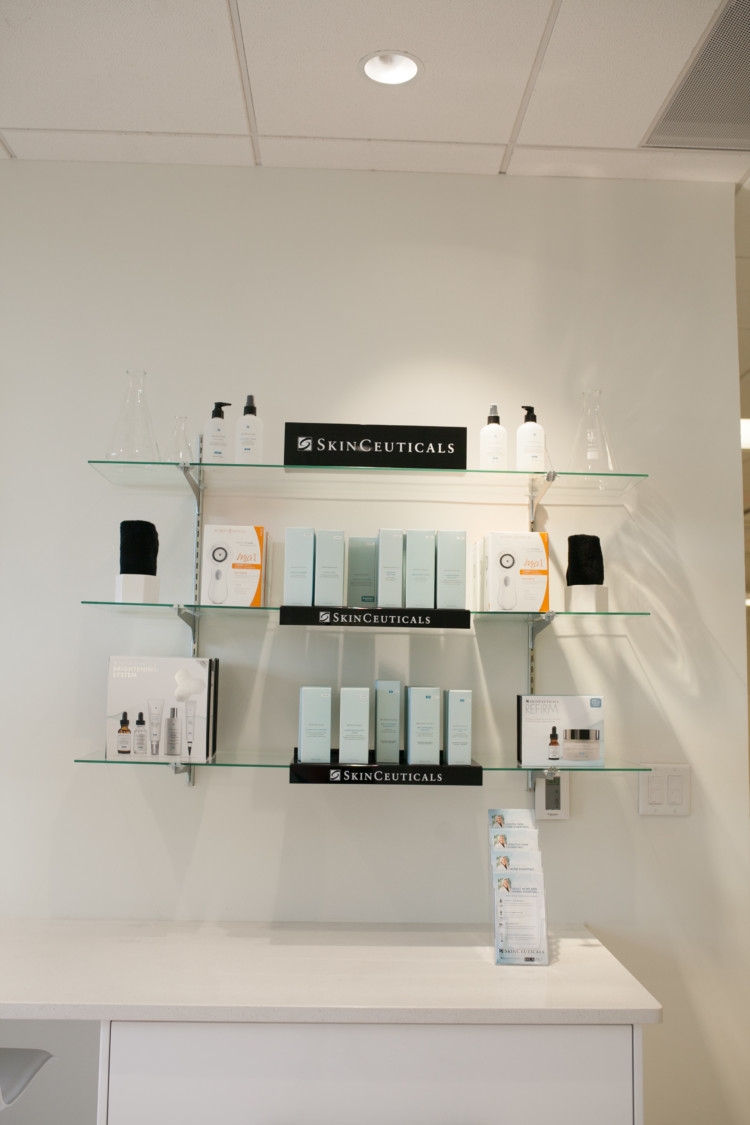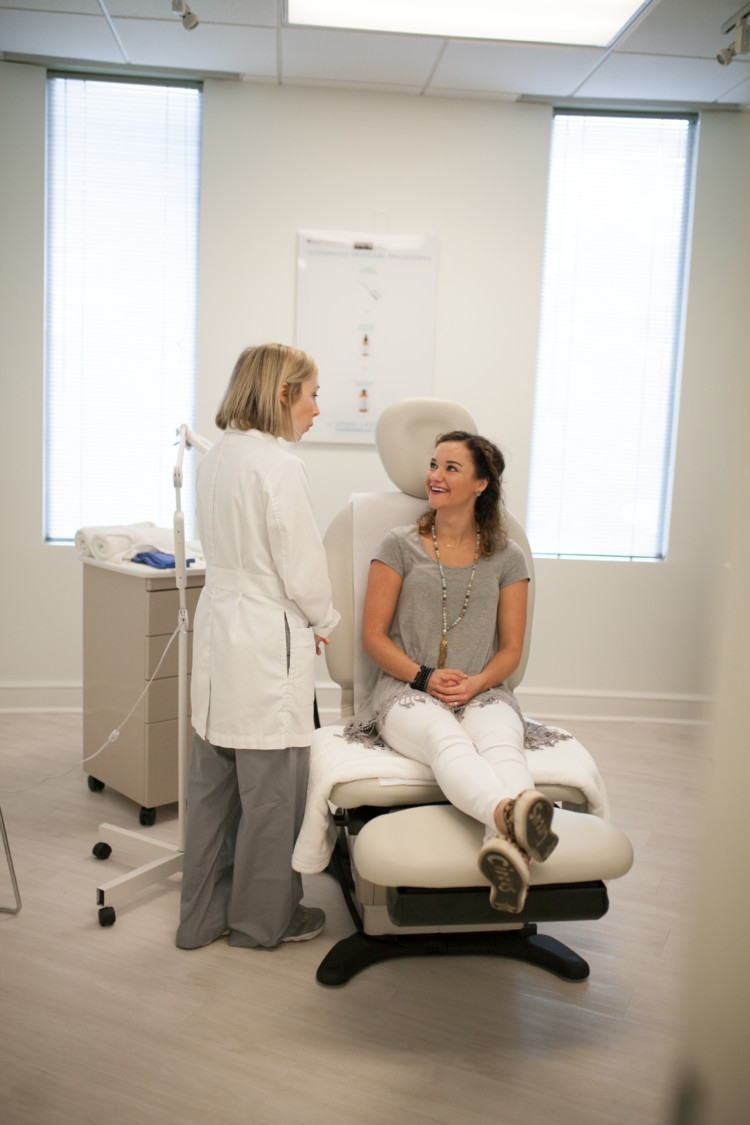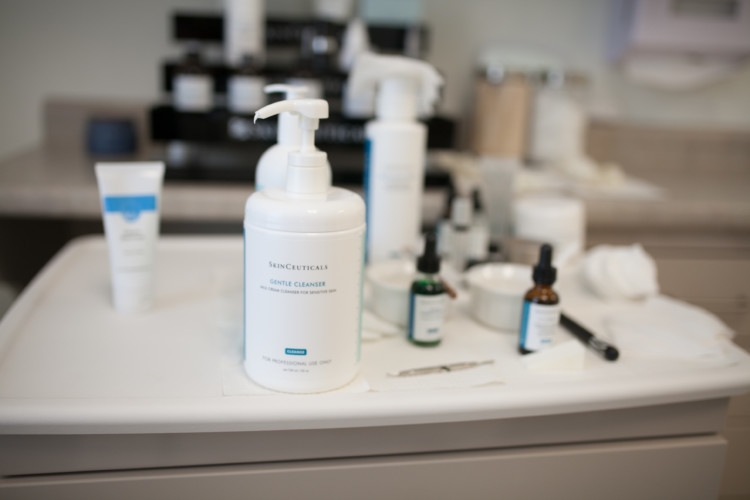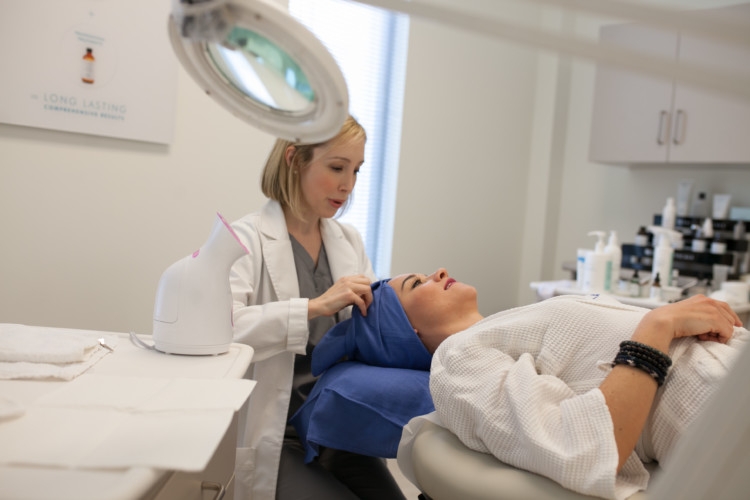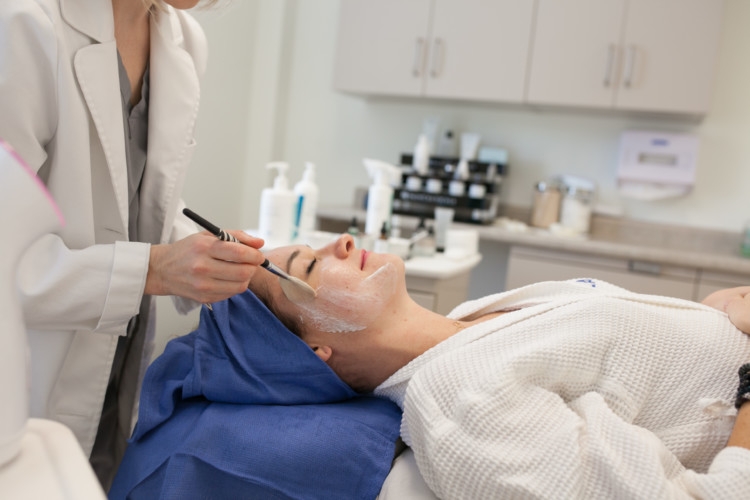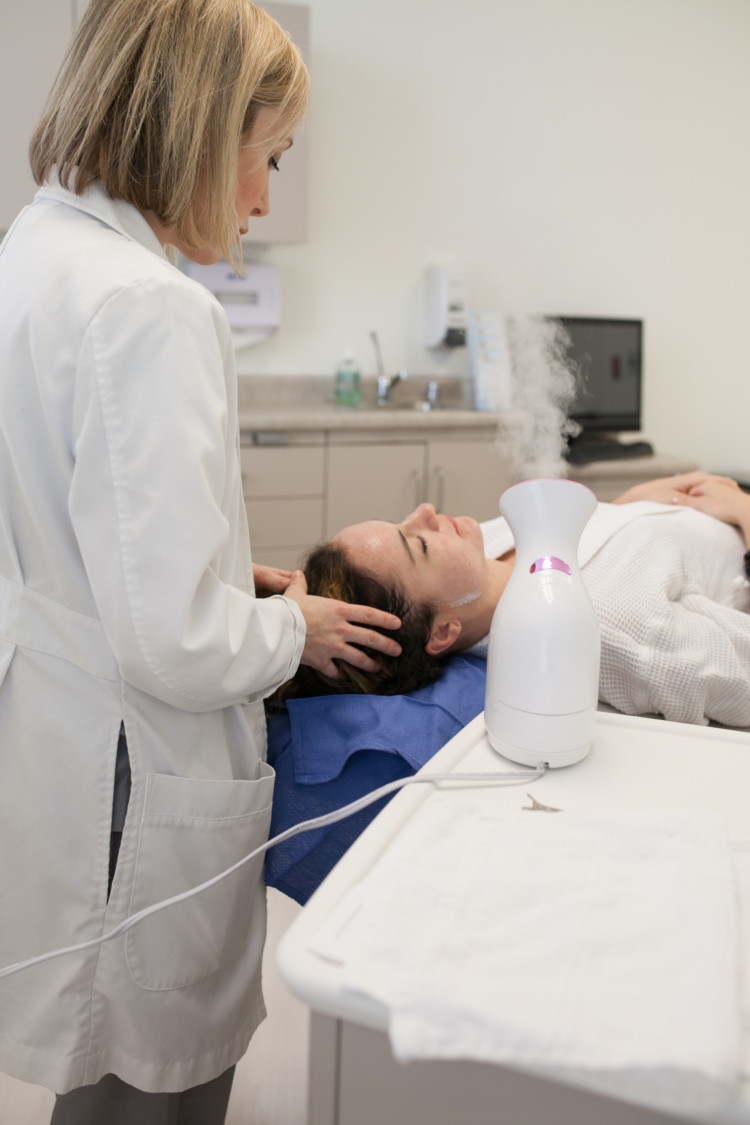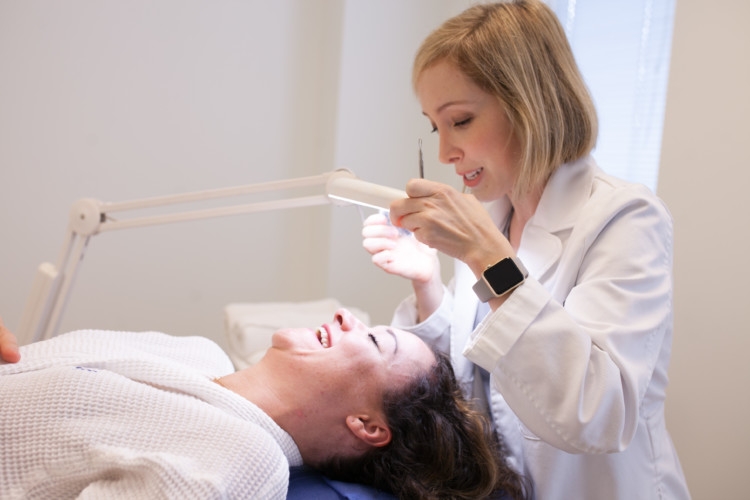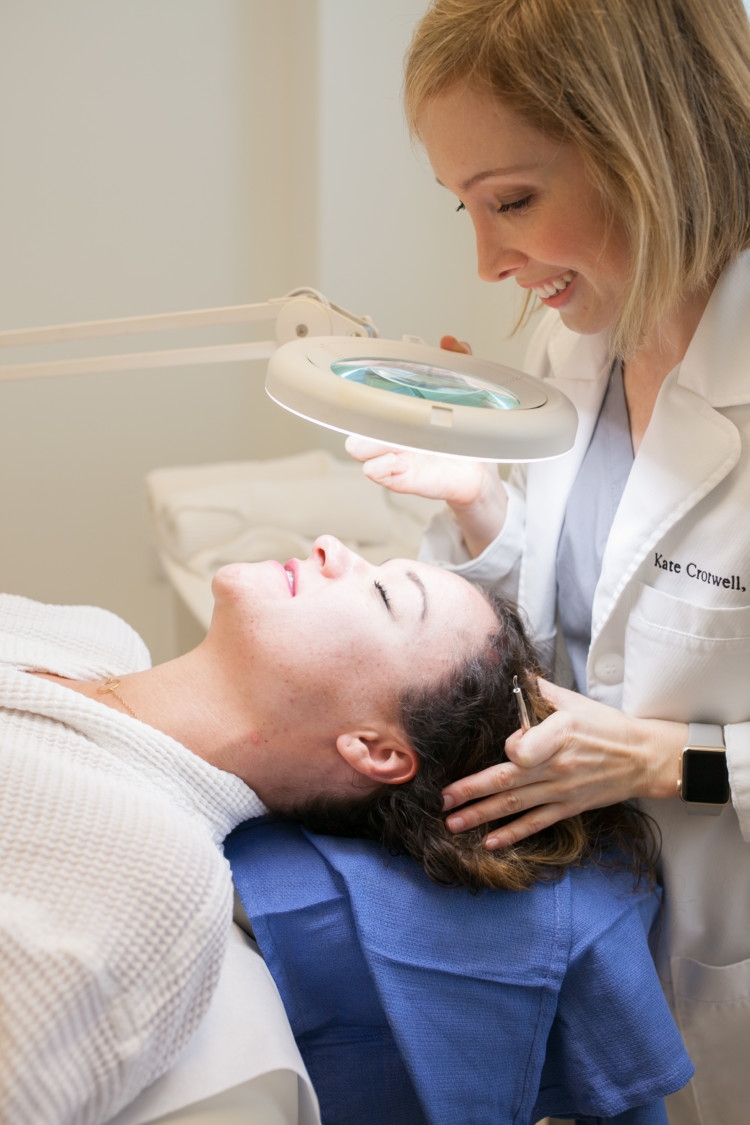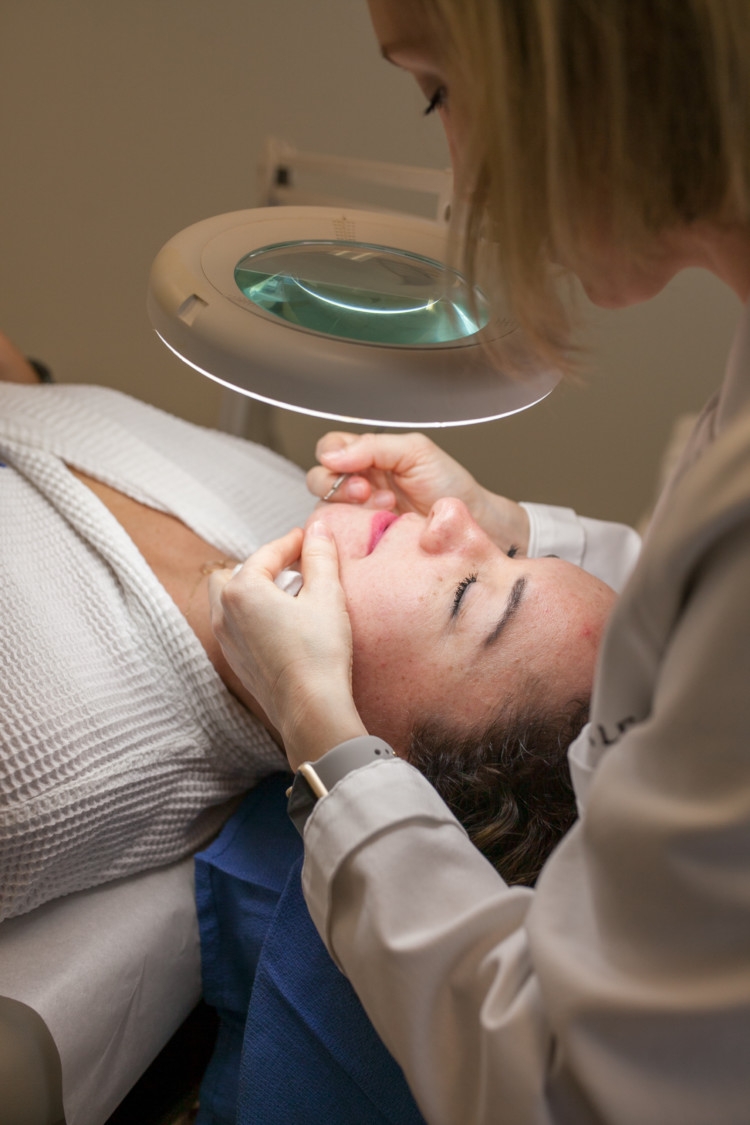 Do you ever take time out for yourself? It's so hard as a mom to get away and do something that re-fuels you or relaxes you. Yes, I work out, yes, I hang out with my friends, yes, I have date nights with my husband but I'm not always great at stopping to take time for myself to unwind and just be. I was so excited to partner with SkinCeuticals to try their new Triple Lipid Restorative Facial because it was a great excuse for me to get out of the house, unwind and give my skin some TLC.
Skincare has become a very important part of my daily routine. Since I'm now into my 30's…woah, still feels weird to say; it's so important I start to think about how my skin is aging, how to protect it from the sun and what all environmental factors are affecting me. Your skin is the largest organ in your body, so yes, it's time to start paying attention to that little detail. 😉
On my recent trip to Birmingham's Dermatology & Laser of Alabama, I was able to get a full assessment of my skin and discuss in detail what products I should be using. Not to mention take in their beautiful new office. I loved all the white and bright details…it was a photographer's dream!
I loved how welcoming and informative everyone was as soon as I got there. The lovely lady who did my procedure was thorough, knowledgeable and guided me through exactly what she'd be doing each step of the way. I loved that she recommended the products I should be adding to my SkinCeuticals products I already had in my lineup.
One of the products she recommended was the SkinCeuticals Triple Lipid Restore 2:4:2. This cholesterol-dominant moisturizer is specifically formulated with natural lipids to help restore the external skin barrier and support skin's natural repair functions. Its formula incorporates the highest concentration of three lipids, 2% Ceramides, 4% Cholesterol, and 2% Fatty Acids, which are precisely formulated to refill the skin's natural surface lipids. The result is a comfortably-replenished fullness, healthy radiance, youthful smoothness and suppleness.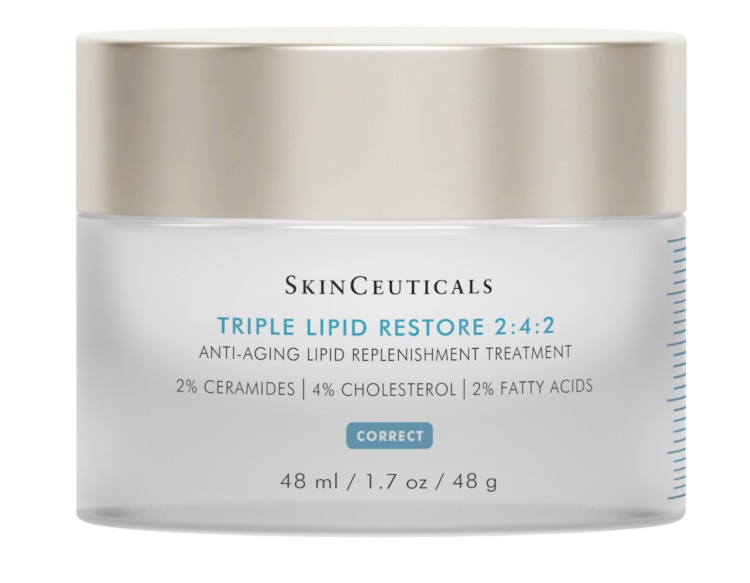 As a mom, being able to lie back in a chair with my eyes closed and feel my skin be pampered while I received the SkinCeuticals Triple Lipid Restorative Treatment was a dream. The only part that got a little dicey–which I always request– was the extractions. Y'all, my stress levels have been wreaking havoc on my chin. Bless my aesthetician's heart having to deal with all that. Ha!
My skin immediately looked like it had a glow and felt so soft to the touch. It was so nice to have my skin be cleared of the clogged pores and feel hydrated after the drying winter air. Now, I'm looking forward to trying out more of the SkinCeuticals' line at home. Their products are meant to replenish and restore lost hydration, improve dehydration lines, rough texture, and maintain radiance. Hello rejuvenated mom face, here I come!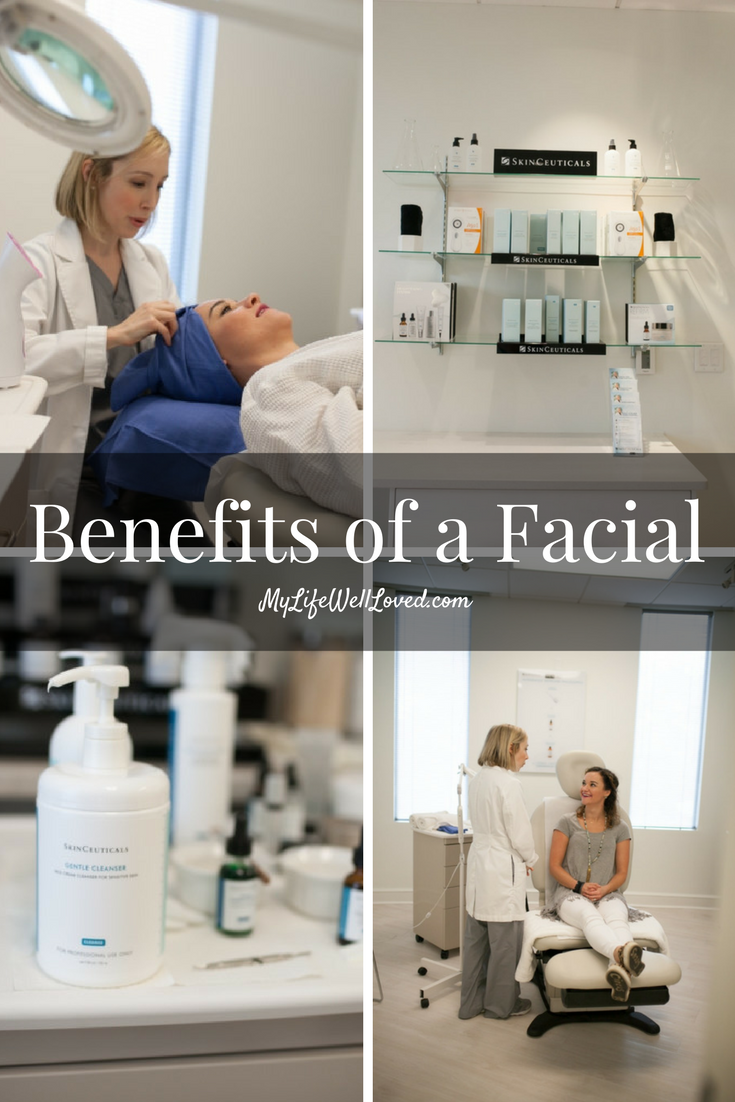 Have you tried the SkinCeuticals Triple Lipid Restorative Facial or another facial? If so, I'd love to hear about your experience. What's your favorite thing you do for yourself as a mom by yourself?
Photos: Casey Marie Photography
Heather Brown helps busy mamas of young littles who are caught in the hustle to find encouragement in their journey to true health, from the inside out, starting with the heart. Read her journey of learning to live a life well-loved
HERE!