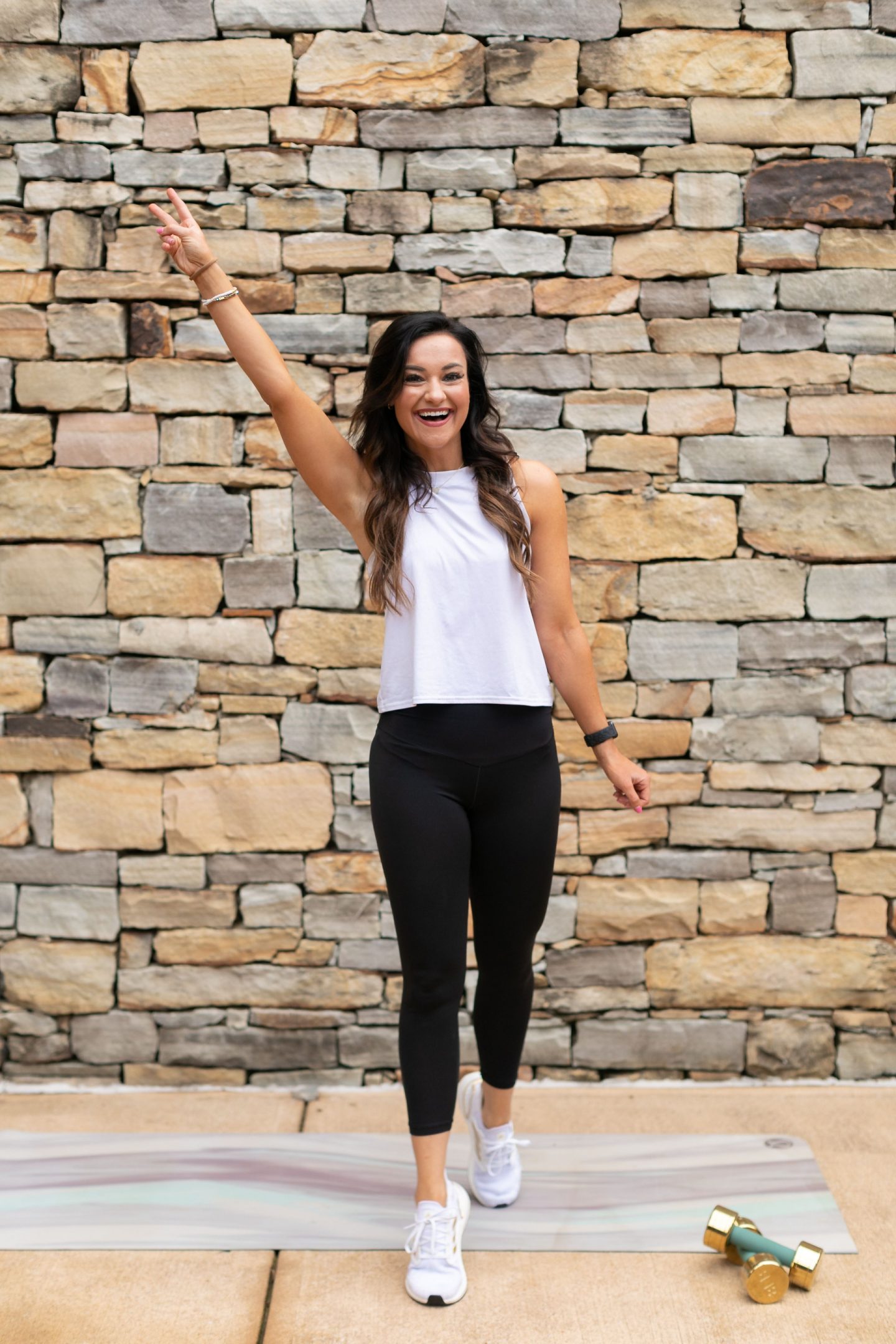 SHOP The Intermittent Fasting While Working Out Post HERE: Crop Tank Top // Leggings // No Show Socks // Shoes // Apple Watch Band // Yoga Mat // Dumbbells
Photos by Mary Kate Steele
Disclaimer: please consult your doctor before you try intermittent fasting or any lifestyle change.
Y'all have heard me talk about intermittent fasting a lot and how much I love it! Intermittent fasting basically means you eat all of your meals within a specific time frame. Personally, I aim for a 16:8 structure where I eat all my meals within 8 hours and during the remaining 16 hours of the day, I remain in a fasted state. A "fasted state" is a fancy term but basically means, for me in the Faster Way To Fat Loss lifestyle, that I don't break 50 calories. For more tips on what I eat or drink in order to stay in a fasted state, click HERE!
There are SO many benefits to intermittent fasting including weight loss, improved metabolism, lowered blood sugar, and reduced inflammation. Read even more benefits HERE!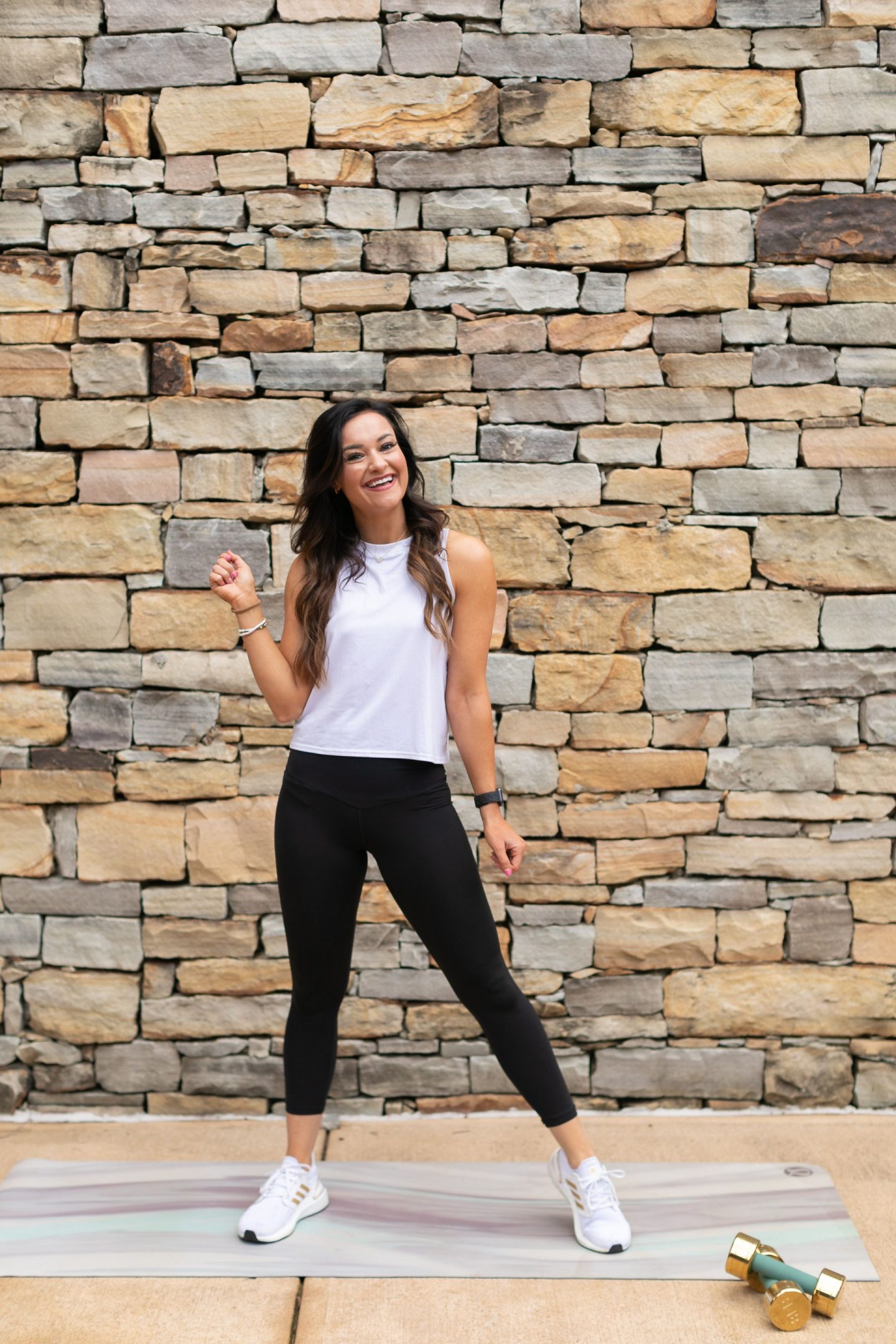 When & Why I Started Intermittent Fasting
I started adding intermittent fasting into my health and wellness journey two years ago when I started Faster Way To Fat Loss and it has been a game changer for me! When I combined intermittent fasting with carb cycling during FASTer Way To Fat Loss, I really started seeing MAJOR results! My overall fat percentage has dropped drastically and I truly attribute it to the unique combo of Intermittent Fasting + FWTFL + Burn Bootcamp Workouts! You can see my results below!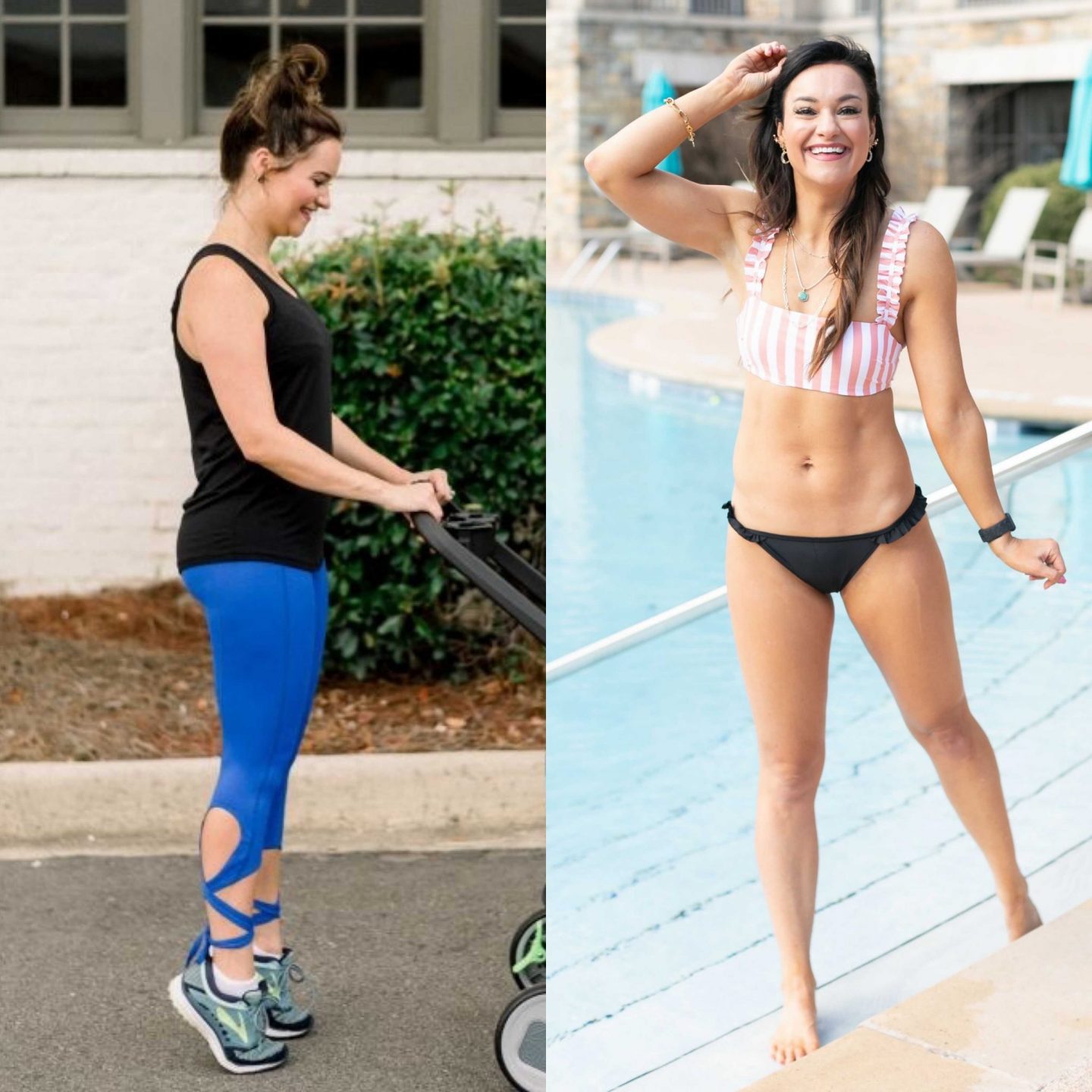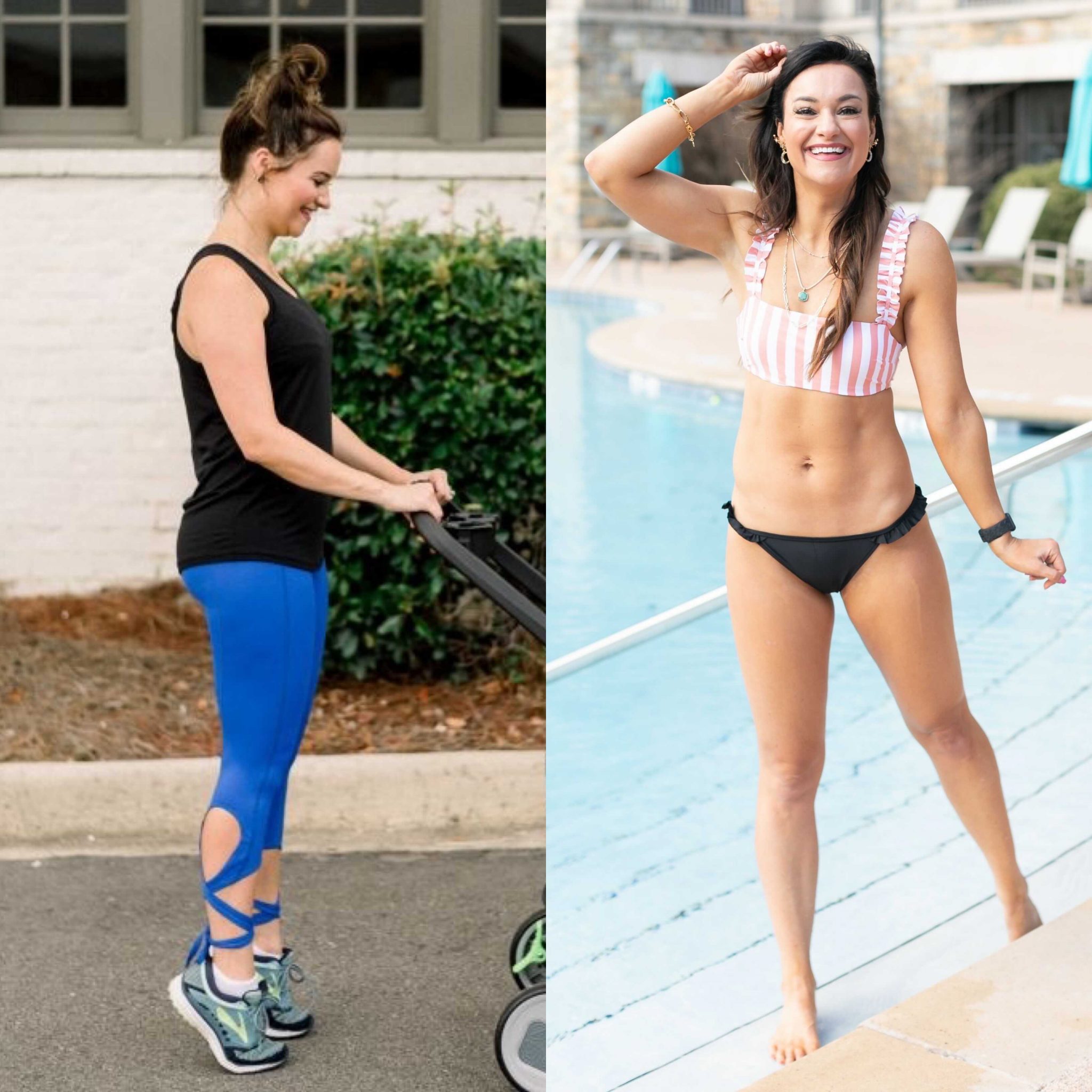 There's a NEW ROUND of Faster Way To Fat Loss starting June 21st! Make sure you choose Miranda Wesley as your coach when you sign up so we can crush our healthy choices for summer TOGETHER!
Should I Exercise While Intermittent Fasting?
Some of y'all have asked me me when I exercise and if I do so while I am fasting. The answer is YES! On a typical day, I fast from 8:00pm until 12:00pm. I "break my fast" aka eat my first meal of the day around 12:00pm. If you follow along on Instagram Stories, you often see me taking the 9:30am or the noon Burn Bootcamp class which means I am doing 45 minutes of cardio, weight training, or a combination of both while I'm still in a fasted state. As I'm running out the door in the morning, I typically grab my Celsius pre-workout drink in a can for quick and on-the-go option, or I make my GO Energy drink (clean energy drink) to fuel my workout while remaining in a fasted state. Use code: 2256749 for $10 off GO Energy!
It's a common misconception that you have to eat before you workout and then drink a protein shake immediately after to see results. This protein powder is an easy way to fit my protein in on busy pool days or while traveling. Personally, I try to make conscious choices to fuel my body with protein during the 8 hours I am eating so that when my workout rolls around each morning, my body has fuel!
If you are interested in trying intermittent fasting while working out, whether cardio or weight training, hopefully some of my tips and tricks below will help get you started!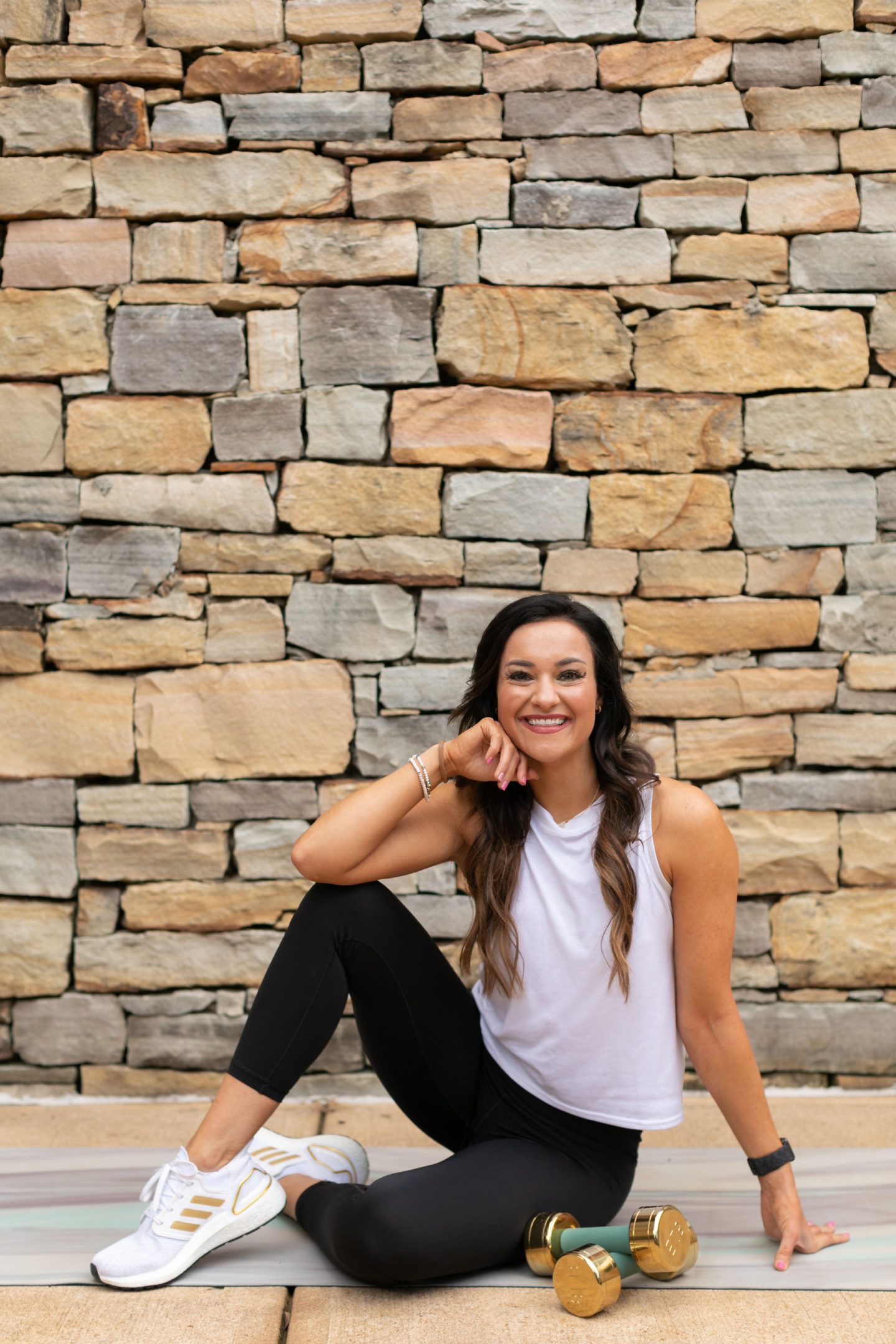 My 4 Tips For Intermittent Fasting While Working Out
Stay hydrated. This is extremely important if you are intermittent fasting while working out, or really any time you work out! Studies show the average person needs 75 oz of water a day or at least half your body weight in fluid ounces. I recently read that for every 30 minutes you exercise, you should increase your water intake. Keep that in mind as you are chugging throughout the day! I love this huge water bottle to keep me hydrated or if I want one that's smaller, I'll use this Owala that's easy to grab! In case you didn't know, I have a FREE resource for you guys to track your water intake! If you need help getting started, join my water challenge and we can do it together!
Don't overdo it. If you are just starting out with fasted workouts, don't plan for a high-intensity workout. While I do take HIIT classes at Burn Bootcamp while I am fasting, I have also trained my body to be capable of this over the last 2+ years! Many of you have seen my post about HomeFit – they walked me through the beginning of my intermittent fasting journey to make sure I was doing it safely. Maybe start with taking the kids in the stroller on a walk or jog before you break your fast. As you feel more sustained, you can try a light lifting day at the gym or taking your favorite workout class. Overdoing it when your body isn't properly fueled can lead to feeling extra fatigued which is never good!
Fail to plan, plan to fail. Make those calories count!! Choose foods that are going to fuel your body with the nutrients it needs, so that you can power through your workout during your fast. This requires planning, because when you get in a pinch you're likely to make a not-so-great food choice (aka your kid's leftover goldfish)! Aim for lots of protein in your diet! If you need help with planning what to eat, I got you covered! Grab my Meal Planning For The Busy Mom eBook HERE for only $9.99!
Give your body nutrients. After my workout, around 12:00pm, I break my fast and I try to do so with a protein packed meal and something with good micronutrients! I also take THIS when I eat my first meal of the day! TRIM has CLA to accelerate fat reduction, and it also replenishes collagen + hyaluronic acid levels to help you restore youthful skin and support joint and muscle fitness! I have seen my results maximized when pairing consistent diet and exercise with this product! Use my code 2256749 for $10 off your first order!
Don't worry girlfriend, if you don't know where to start with working in healthy fuel for your body and you ARE constantly reaching for that goldfish, I've got a FREE 6 week lunch guide just for you! It has tons of options for healthy lunches, low carb, high fat, whatever you need!
SHOP The Post HERE:

Check Out More Intermittent Fasting Posts HERE:
PIN The Post For Later!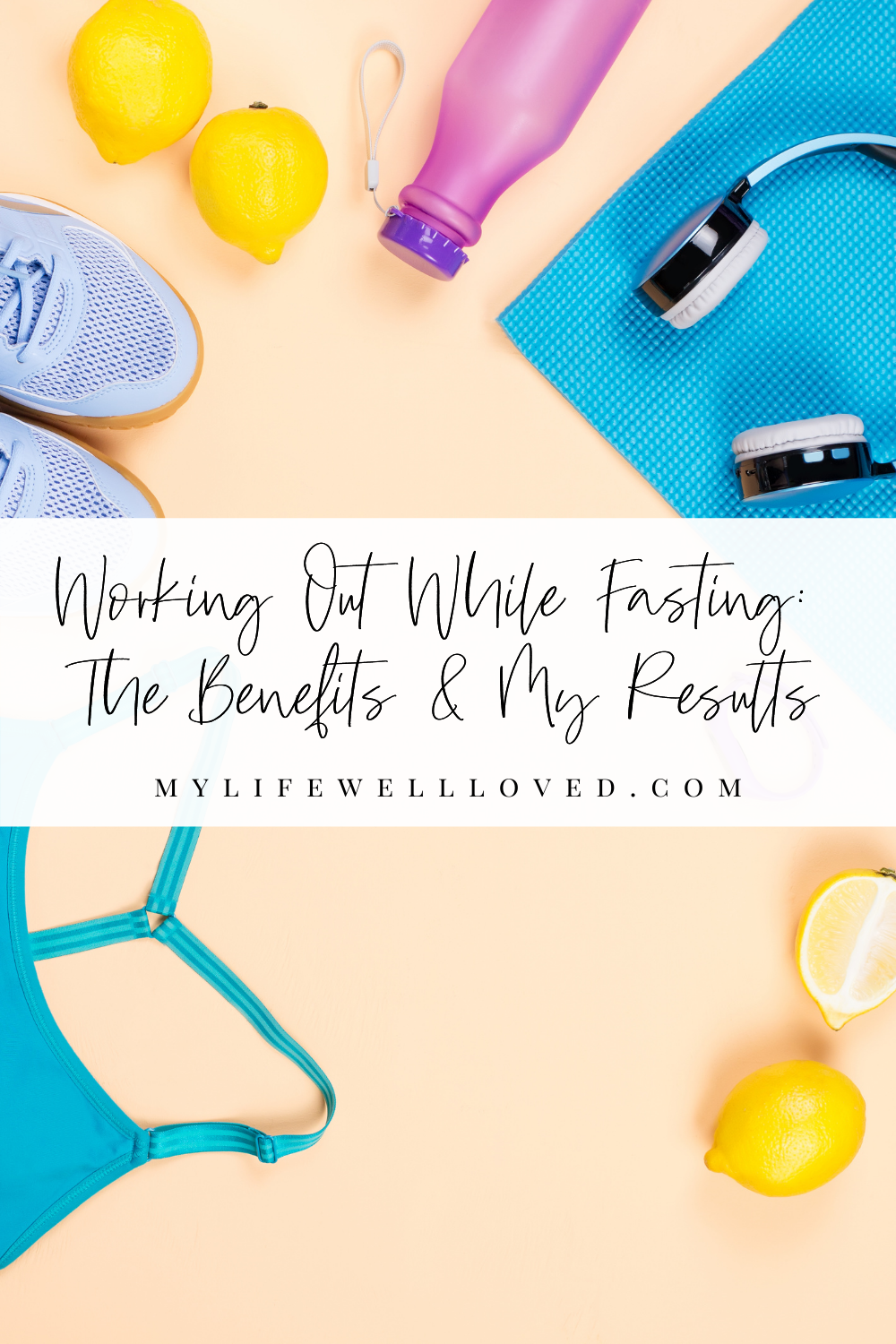 Heather Brown helps busy mamas of young littles who are caught in the hustle to find encouragement in their journey to true health, from the inside out, starting with the heart. Read her journey of learning to live a life well-loved
HERE!