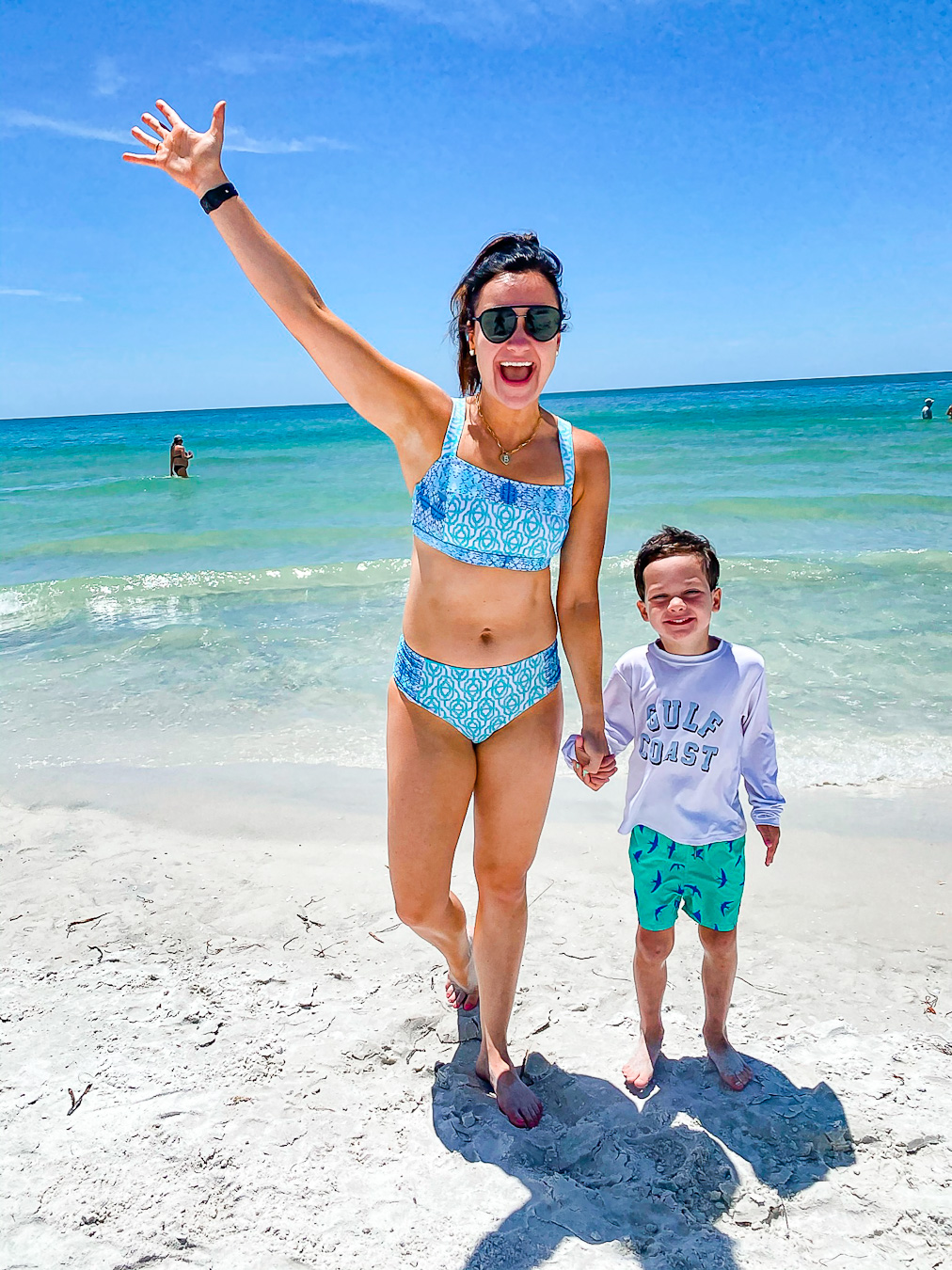 SHOP The Florida Beach Family Vacation Post HERE:

As many of you know, a couple weeks ago we spent our family beach vacation in Florida at Indian Rocks Beach. While this was a sweet vacation and we have fun photos with the kids, pretty sunsets, and awesome stingrays to look back on, it really was a trying time because of several things happening within our family. I wanted a space to share this story with you guys that will live on the blog and thought I would do that in today's post.
Use code: MLWL15 for 15% off Swimzip!

I shared recently on my Instagram stories that our family has been walking through a difficult season lately. Some of which I'm at liberty to say and some that I am not, due to personal reasons. For those of you who don't know, Eric is a triplet, and the video below is of my brother-in-law, Kyle, and his wife, Aron. They are currently facing stage four cancer, which she explains in the video. Aron shares the gospel so poignantly and so beautifully that I knew I had to ask Kyle if I could share it with you guys. My hope is that it encourages you to live your life in a way that points to the gospel and it encourages you to seek after Christ if you don't personally know Him. Last but not least, please lift Aron and their sweet family in prayer.
Aron and Kyle – Facebook Video.mp4 from Heather Brown on Vimeo.
When thinking about putting together a "Tampa travel guide" for today's post, I continued to feel inclined to share this piece of our trip rather than the places we ate and the things we saw. While we loved our time at the beach together as a family, there was a lot of hurt in our hearts. It's easy to look at social media and think, "Oh everything is perfect, they had a blast and nothing is ever wrong in their life!" When, in reality, we are all facing struggles daily.
Despite the fact that the weather was beautiful and the trip looked fun from photos, I think this is such a good reminder that we NEVER know what is going on in someone's life, no matter how perfect their social media profile may make it look. I always seek the balance of presenting a professional, curated feed (since this is my job) and showing my real, hot mess express in stories (without oversharing). Truthfully, it's hard to balance. If I showed you all the real life stuff, my stories would be FOREVER long and my kids would probably be even more annoyed with me than they already are about being on camera, ha!
Use code: HEATHER20 for 20% off my Sequin NYC!

Encouragement When Walking Through A Difficult Season
I am well aware our family is not the only family in the world who is facing hard things. Many of you have shared with me in Instagram DMs your prayer requests and the hurt you are walking through. Because I know we are all enduring trials of our own, I wanted to share what has helped encourage me as I've walked through this journey with Eric and his family.
In the Bible, we are actually promised that life will be hard here on Earth…
"I have told you these things, so that in me you may have peace. In this world you will have trouble. But take heart! I have overcome the world." John 16:33
"Consider it pure joy, my brothers and sisters, whenever you face trials of many kinds, because you know that the testing of your faith produces perseverance. Let perseverance finish its work so that you may be mature and complete, not lacking anything." James 1:2-4
"Not only so, but we also glory in our sufferings, because we know that suffering produces perseverance; perseverance, character; and character, hope. And hope does not put us to shame, because God's love has been poured out into our hearts through the Holy Spirit, who has been given to us." Romans 5:3-5
It makes me think back to when I was in my mid-20s and talking with a coworker about those scriptures. I didn't know what to think when it says, "if we are believers we will have trials" because truly, at that time in my life, I hadn't faced anything too hard. I had not "suffered".
James 1:2-4 says that the testing of your faith produces perseverance. I started thinking… "Am I not even a Christian? Where is my trial?" I went to a Christian school growing up and I've realized I was raised very sheltered from the world. I am learning through the discovery of Aron's illness that everyone's journey and seasons of trials come at different stages and in different ways. While some may experience their hardest days early on in life, others might face trials with age.
Use code: MLWL15 for 15% off Swimzip!

I want to acknowledge that whoever you are and wherever you are in this walk of life, Jesus knows what's behind your smile and He sees your hardship. He is the greatest Comforter. Just like the struggles you face today, He faced the ultimate pain and heartache when He sacrificed his life on the cross for our redemption and for us to have a pain-free, shame-free, fully-restored ETERNITY with Him and our Father in Heaven.
I think it's fair to say MOST of us have had a pretty hard year the last year and a half. God wants to give you redemption and a hope. The hope found in Him is the ONLY hope we have in this life.
Paul says in 2 Corinthians 2:10, "when I am weak, then I am strong". It is so important to remember this truth during hard times. When we are at our weakest, that season is truly when God shines through us and can work in our situation for His glory. These moments are often when we lean on Him the most and when we are the most aware of His presence.
In all honestly, I am reminding myself of these truths today. It is often that I find myself turning to things that will not produce hope when I face trials or hardships. I am not the perfect Christian and I still have a lot of work to do on myself. Man oh man do I need some more sanctification! That being said, there is no such thing as a perfect Christian! The only man who ever lived a perfect life was Jesus Christ. I'm so thankful that He has offered us the beauty of grace.
All in all, I am always thankful for time at the beach – ESPECIALLY those gorgeous sunsets we saw! Time with my family and this trip reminded me more than ever how precious time is and we are NOT guaranteed tomorrow. Make sure you love your loved ones hard, live life fully, and know YOUR worth too, mama! I say this all the time and I am definitely preaching to myself, especially in this season of life, but you can't pour from an empty cup.

Let's help each other stay accountable to have the date night with our hubby, to take the 15 mins to sit down and relax without distractions, to pray, and to ask for the girls' night out with your besties. People matter, YOU matter. Set the intentionality with your spouse and your calendar to make those who matter show up often on your schedule. I'm grateful you're here. I'm grateful for your listening ear and I'm SO very grateful for Jesus and His redemptive love to save even a wretched sinner like me.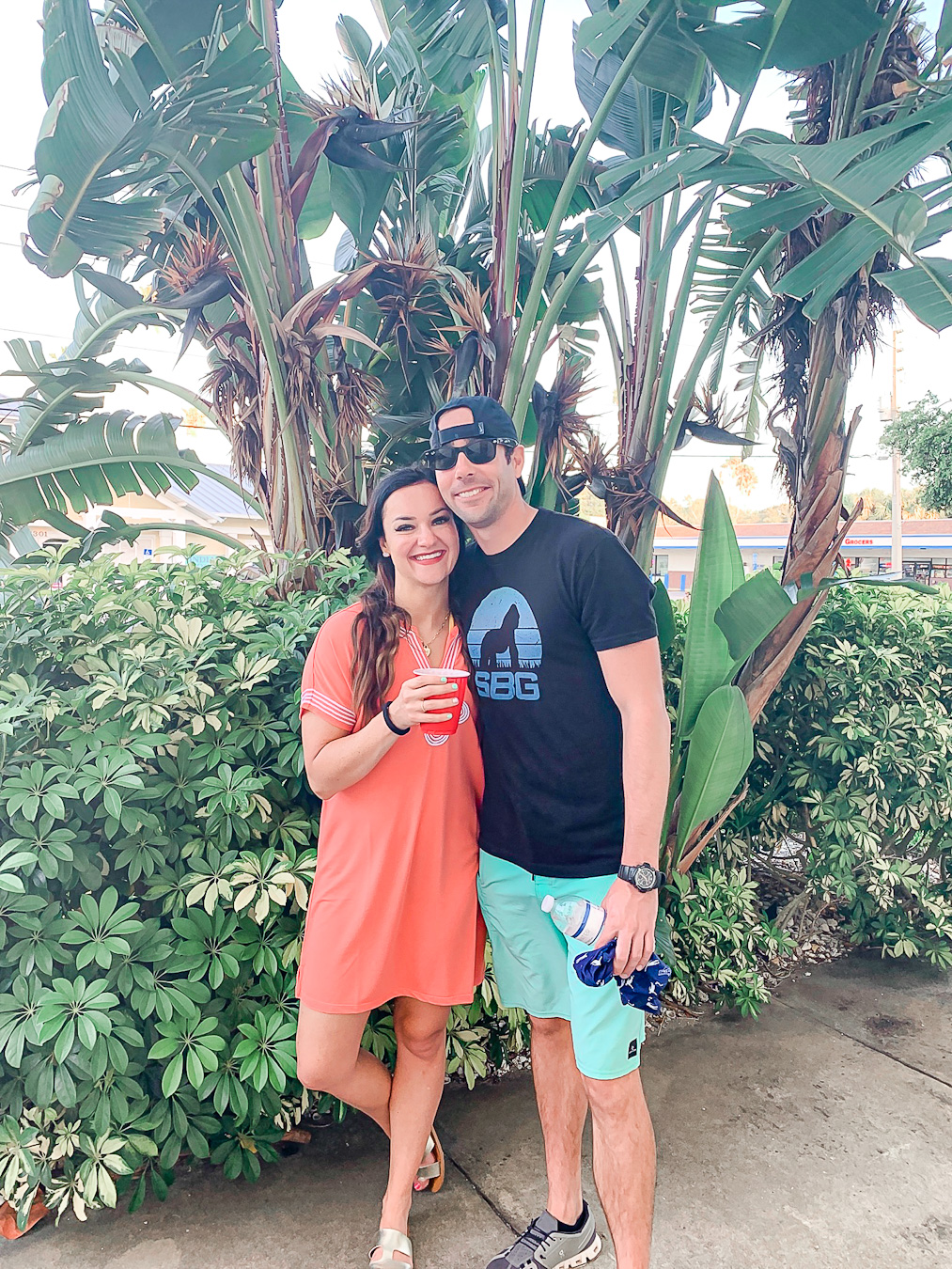 Use code: HEATHER20 for 20% off my Sequin NYC!

I hope that you know to cling to Jesus every day, but especially during trials. If you don't know how to come to Him, I would love for you to send me a DM on Instagram or send an email to mylifewellloved@gmail.com and I would love to talk more about it with you.
SHOP The Florida Family Beach Vacation Post HERE:

Check Out More Florida Beach Family Vacation Posts HERE:
PIN The Florida Family Beach Vacation Post HERE: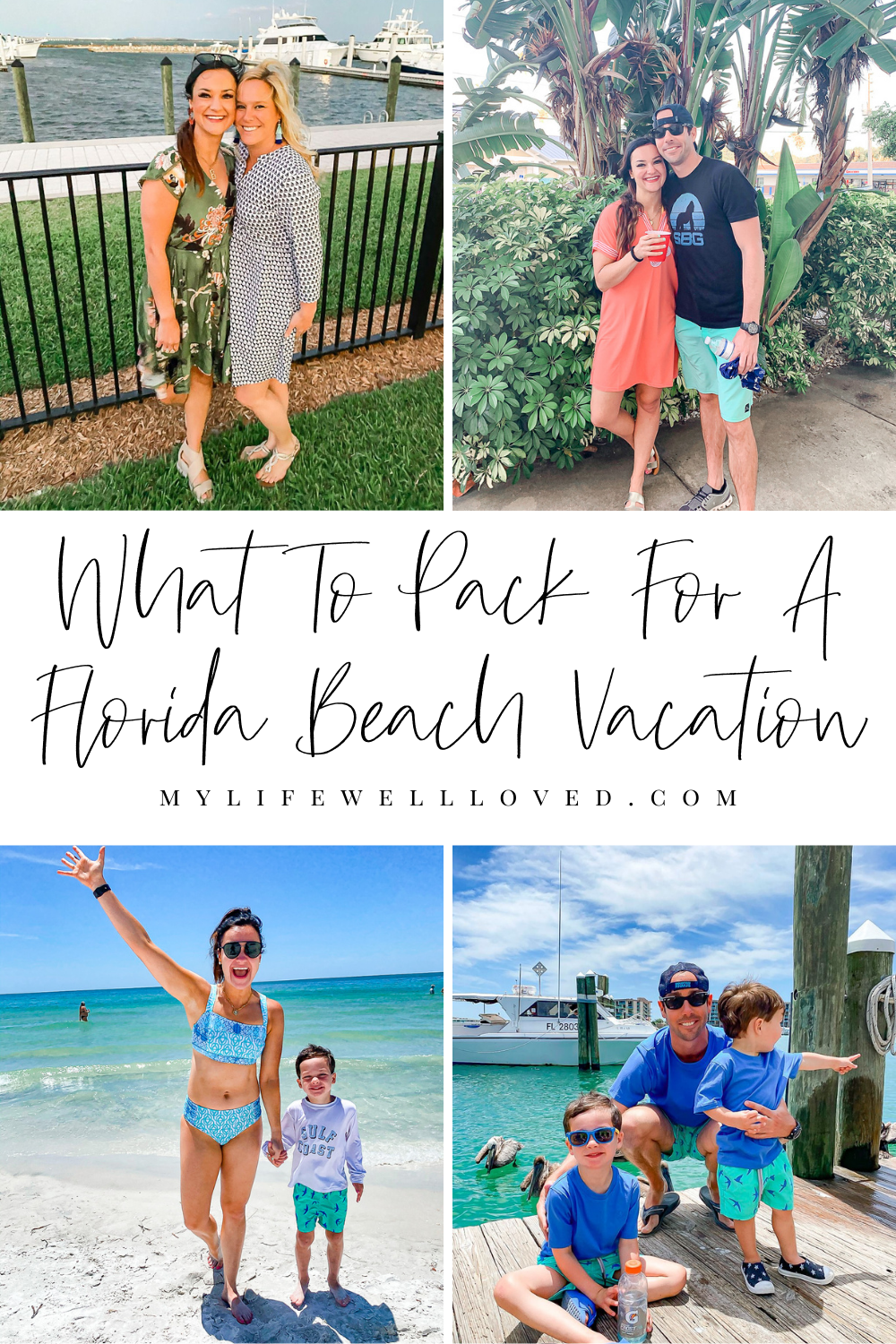 Heather Brown helps busy mamas of young littles who are caught in the hustle to find encouragement in their journey to true health, from the inside out, starting with the heart. Read her journey of learning to live a life well-loved
HERE!