It's that time of year again for all the pool days and beach trips! Have you planned any summer vacations yet? We are currently in Indian Rocks Beach, just outside of Tampa, enjoying lots of beach and pool time! Today I'm rounding up my top 20 beach bag essentials for your family. Here are all my favorites to have in my bag for the beach + why I love them!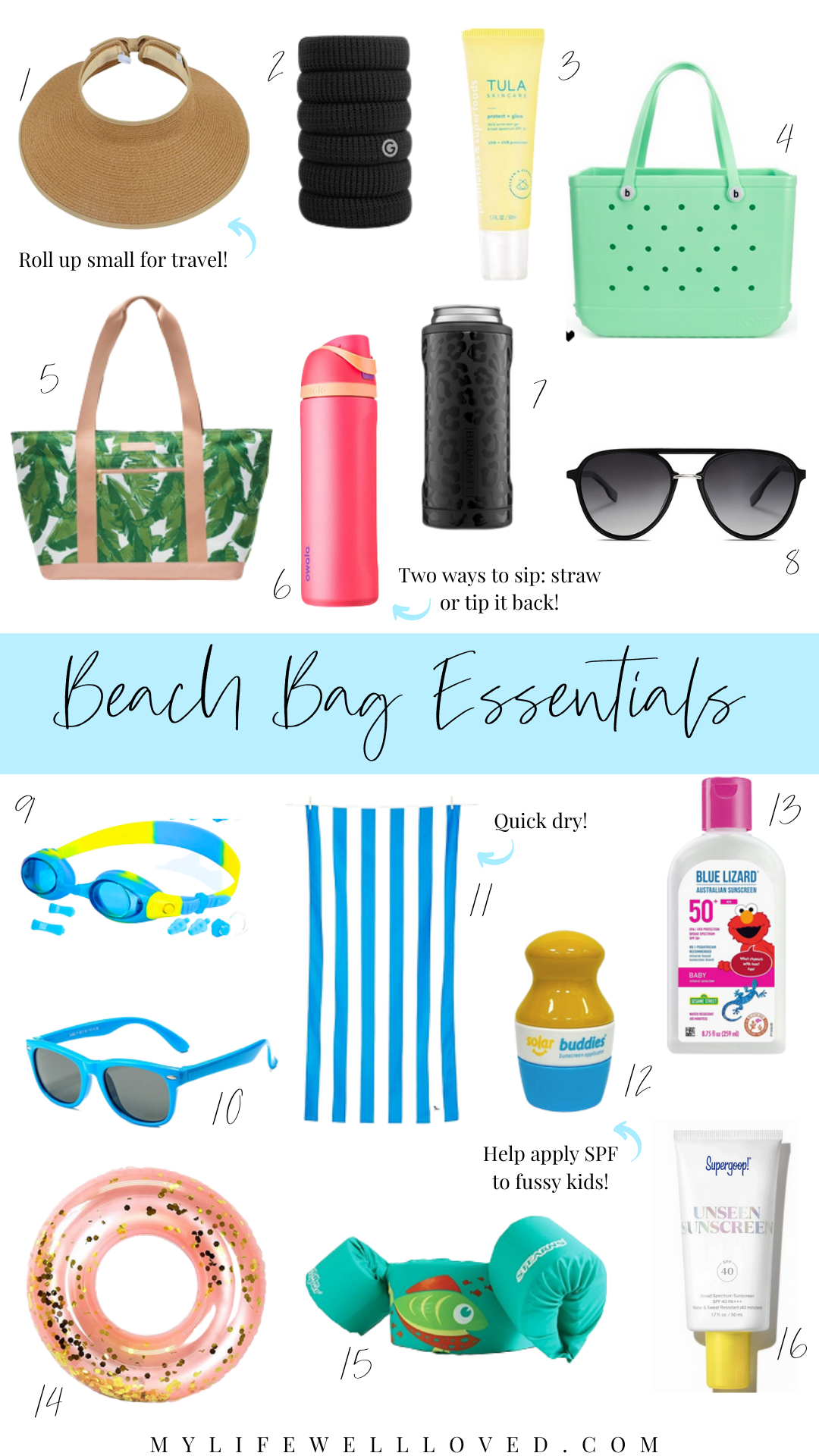 One of the things I packed last minute that I showed you guys on stories for this beach trip and for every beach trip this summer is my travel packs of TRIM + PURE liquid collagen. If you've been on the fence about trying them or some of the lean body aids I talk about, I'd recommend the TRIM + BURN from the Lean Body Bundle to bundle and save. OR if you just want the liquid collagen, start with the LIFE. Be sure to use my code 2256749 for $10 off if you are a new customer!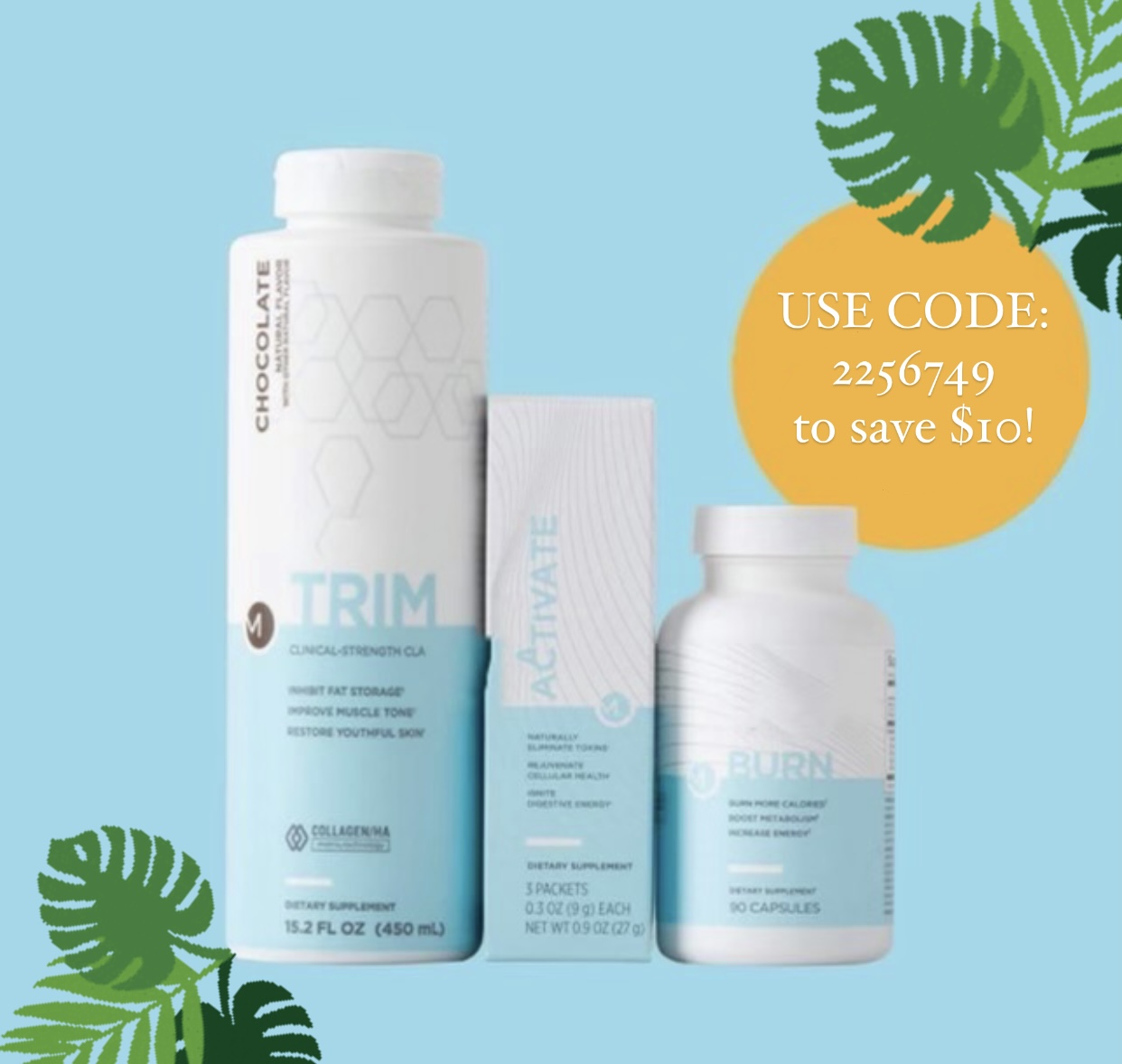 SHOP The Beach Bag Essentials For Your Family HERE:
#1 // Roll-Up Straw Hat // Fashionable and trendy designed straw hat that has a wide brim for blocking out the sunlight and incredibly convenient as it is foldable for easy storage or for taking on the go while traveling!
#2 // GIMME Hair Bands // Use code HEATHER25 for 25% off at GIMME Beauty! // No snagging and easy to remove + the only hair ties I've used that don't leave a crease. GIMME Hair Bands are intentionally thicker in diameter to prevent hair pulling with removal and adjustments, thus keeping your hair healthier.
#3 // Tula Protect + Glow Sunscreen // Use code WELLLOVED for 15% off! // A broad spectrum sunscreen that provides daily SPF 30 plus protection from the damaging effects pollution & blue light—a must have for indoors & outdoors. Leaves a gorgeous glow that wears well under makeup or on its own.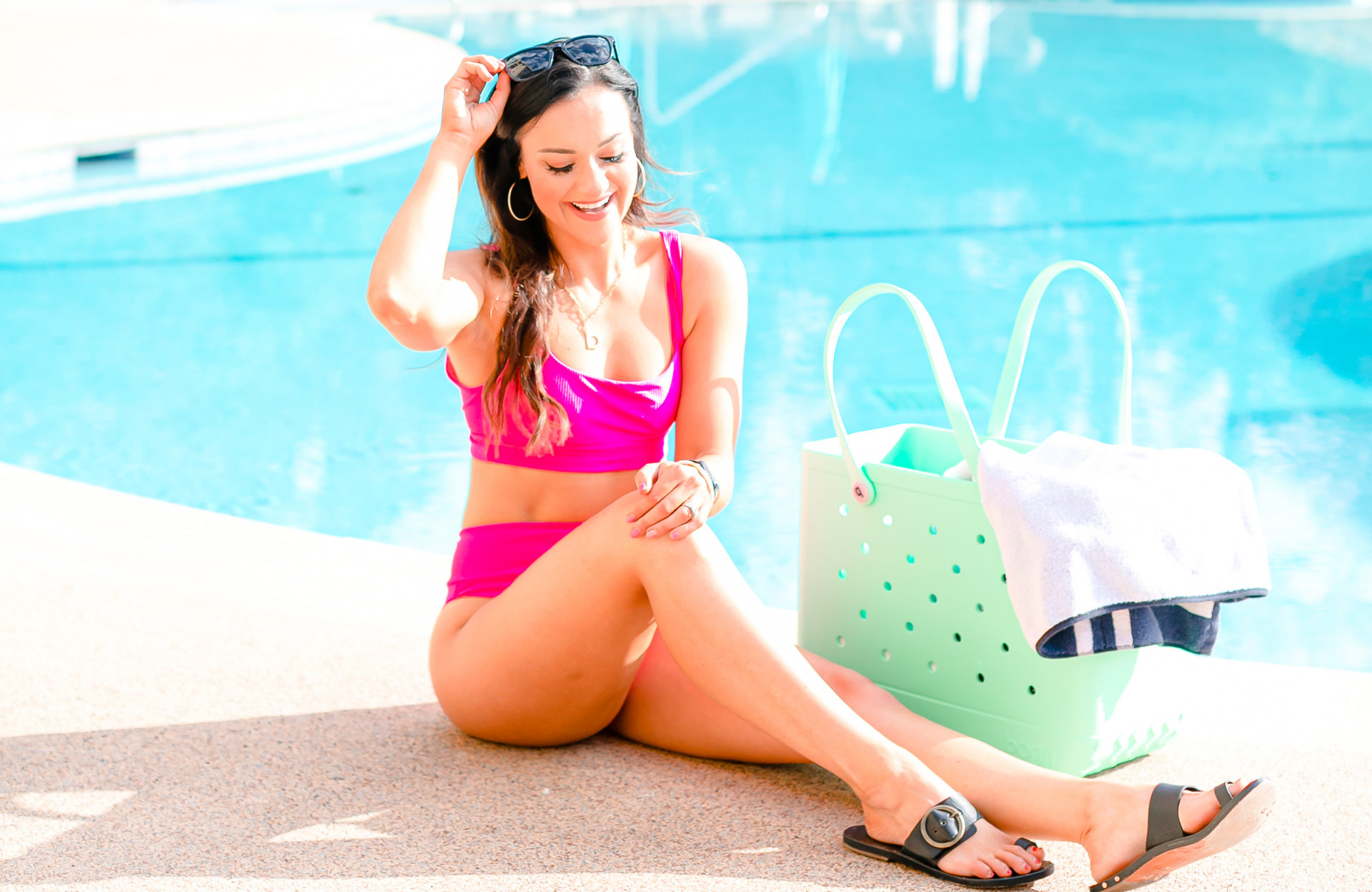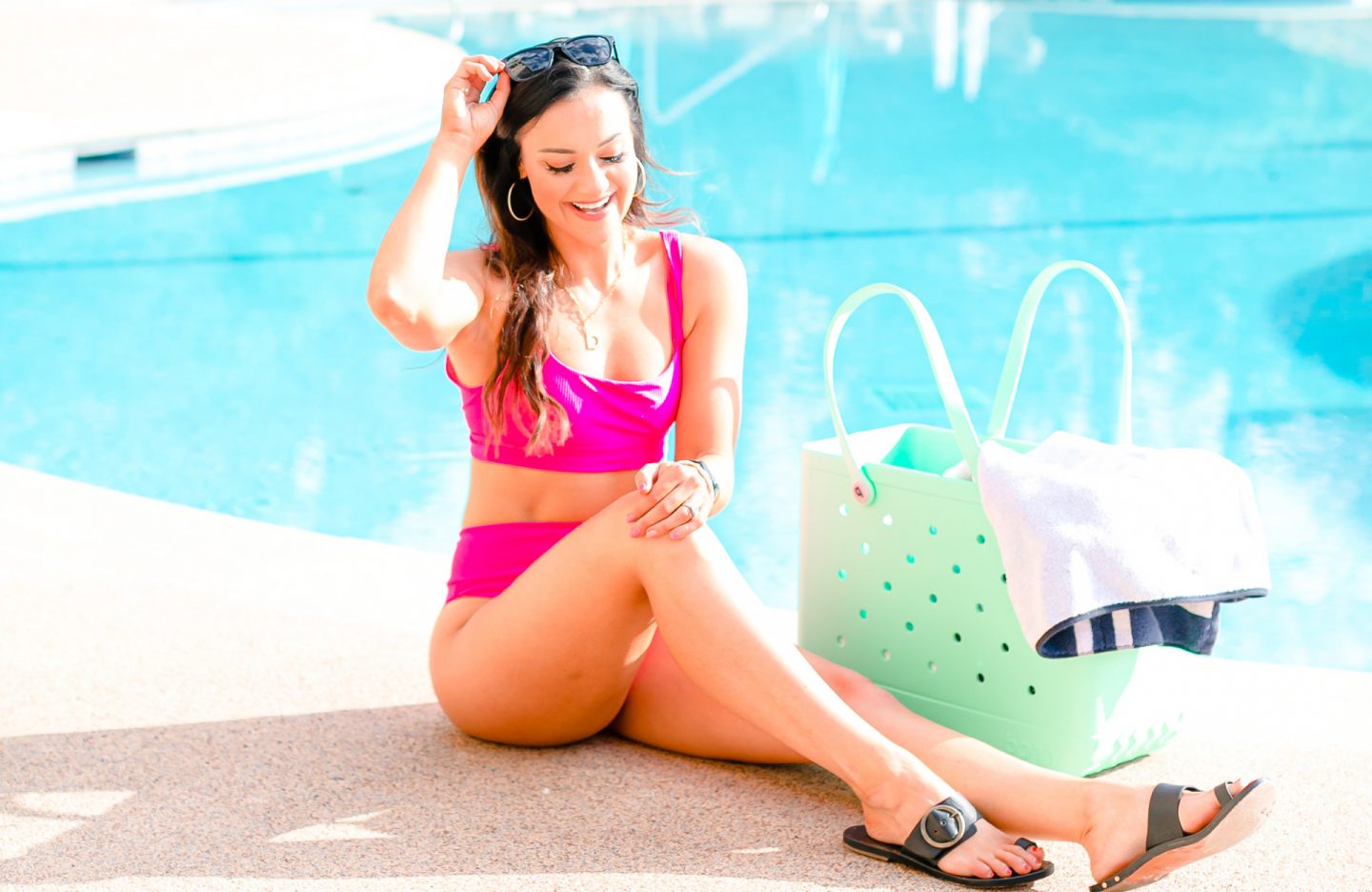 Use code: HEATHER20 for 20% off my necklace and site wide!
#4 // Bogg Bag // Unlike other totes, the Bogg Bag won't tip over. The bottom won't leak. And at the end of the day, you can simply hose off your Bogg Bag and put it away for your next adventure!
#5 // Logan + Lenora Beach Tote // If the Bogg Bag is out of your price range, or you just don't like it, I also love my waterproof beach tote perfectly designed for a day at the beach or pool from small biz, Logan & Lenora!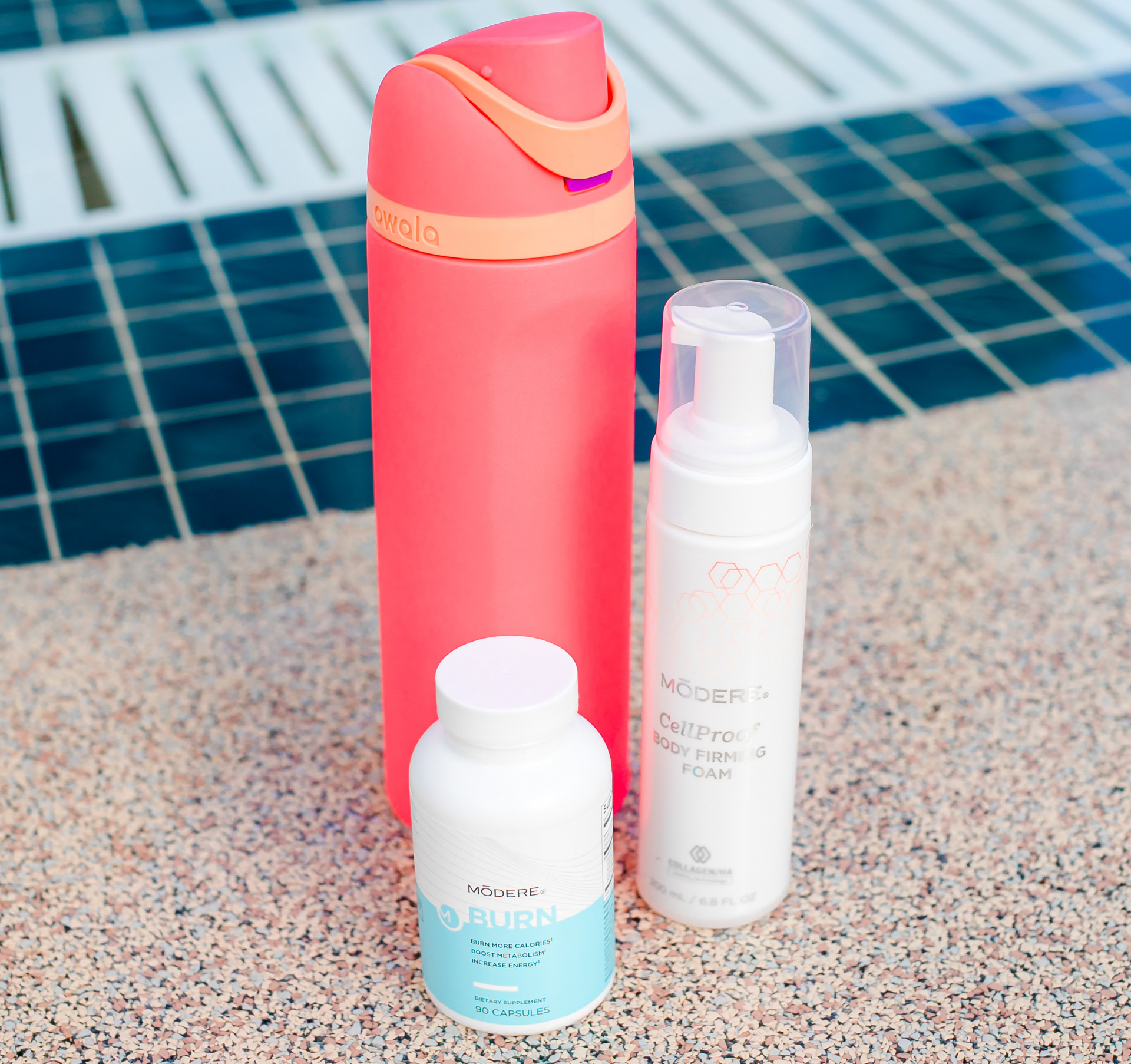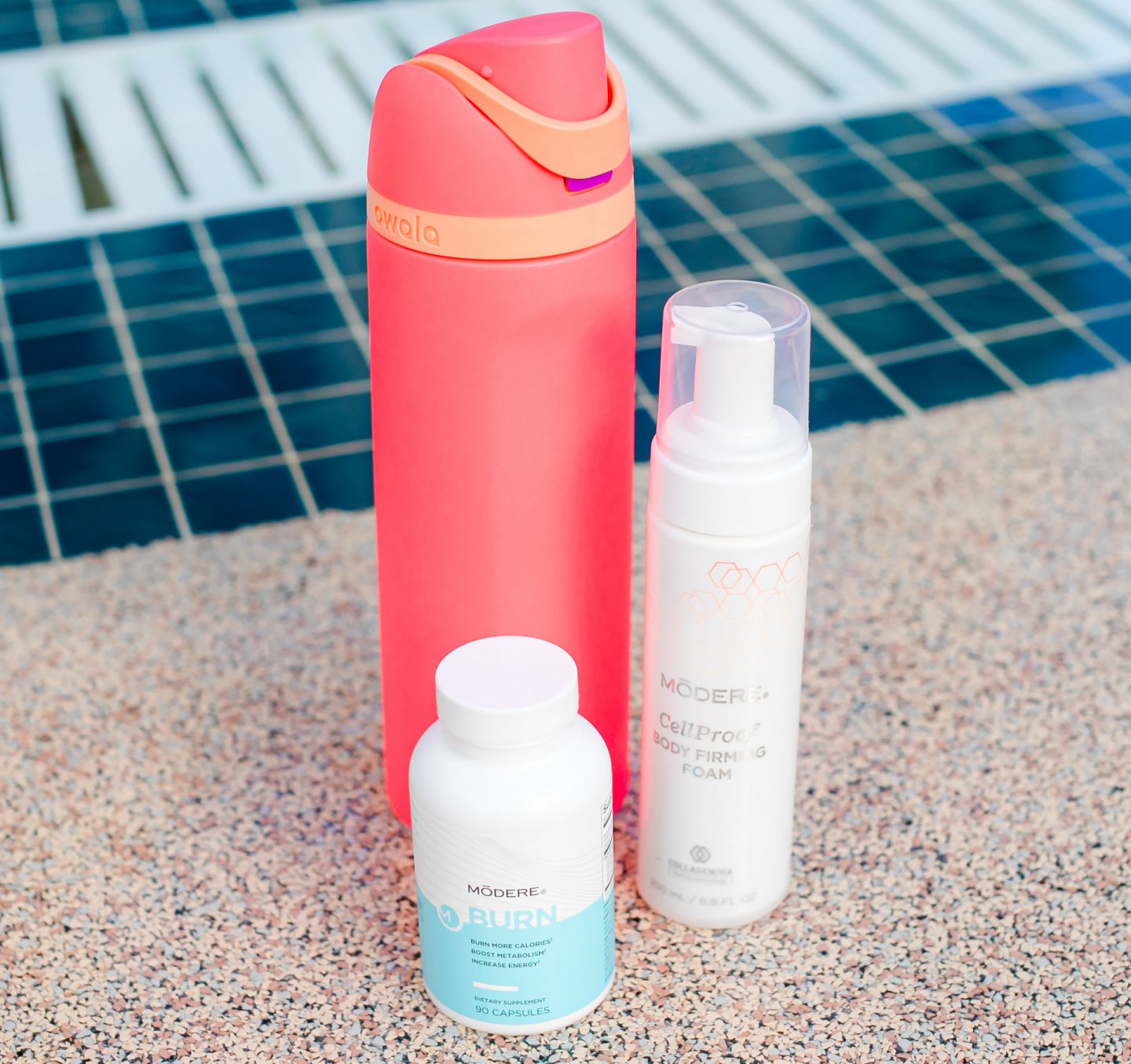 Shop my favorite water bottle, BURN supplement, and body firming foam!
Use code: 2256749 for $10 off your first order of BURN and body firming foam – or use a new email to qualify as a new customer!
#6 // Owala Water Bottle // One of my all time favorite insulated stainless-steel water bottle with a FreeSip spout and push-button lid with lock. Patented FreeSip spout designed for either sipping upright through the built-in straw or tilting back to swig from the spout opening.
#7 // BrüMate Hopsulator Slim // This is a triple-insulated, stainless steel can-cooler designed exclusively for 12oz slim cans that ensures every drop is just as cold as the first with zero condensation! Eric and I have the wider one for regular cans and the slimline one as well!
#8 // SOJOS Sunglasses // I fell in love with these sunnies when my friend Janelle wore them. They don't have a nose piece that gets stuck in your hair AND is an aviator design…shockingly hard to find! I love these!
#9 // COOLOO Kid Goggles // Give your kids these goggles that can stay steadily during each and every water-based activity! Defend your kids' delicate eyes from rays and provide an optimal clear vision.
#10 // Polarized Kid Sunglasses // With soft silicon and unbreakable materials that are perfect for your kids to enjoy the sun this summer!
#11 // Dock & Bay Towel // High quality towels in a compact travel pouch with quick dry! Take your towel to yoga, pilates, gym, sports, camping or traveling on your adventures. An exceptional towel for your active lifestyle.
#12 // Solar Buddies Sunscreen // No more messy sunscreen hands and hopefully less fussy application! Simply fill container with sunscreen of choice, shake the contents towards the roller ball and apply to body.
#13 // Blue Lizard Mineral Sunscreen // The number 1 pediatrician recommended mineral-based sunscreen brand- trusted by dermatologists to help your family play sun safe!
#14 // Confetti Inflatable Float // A Confetti Sparkle Glitter Filled Inflatable Rose Gold Pool Tube will make a BIG splash for a summer-filled fun. Lightweight swim ring design makes the float tube a great summer accessory for your next beach gathering or pool party!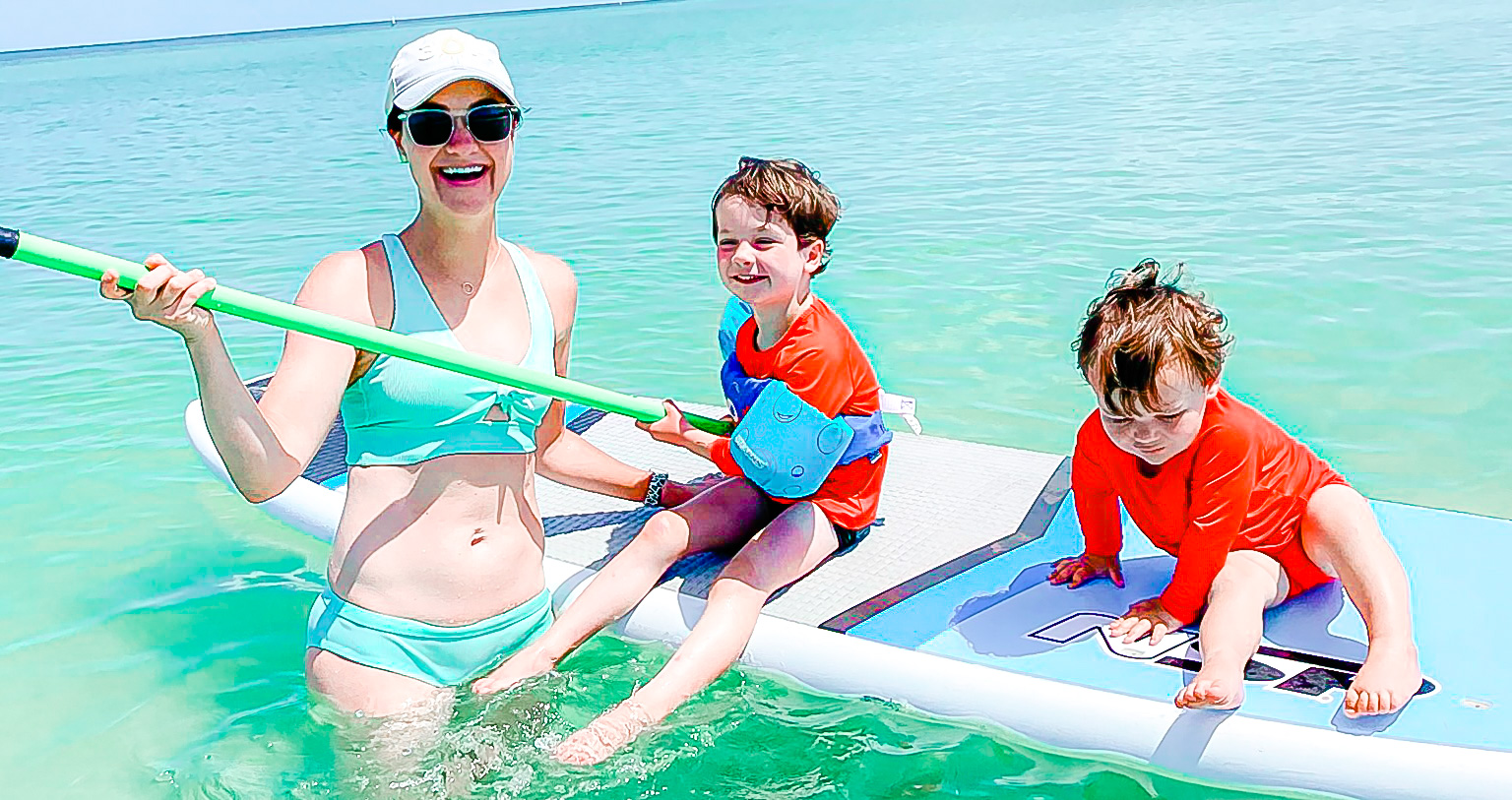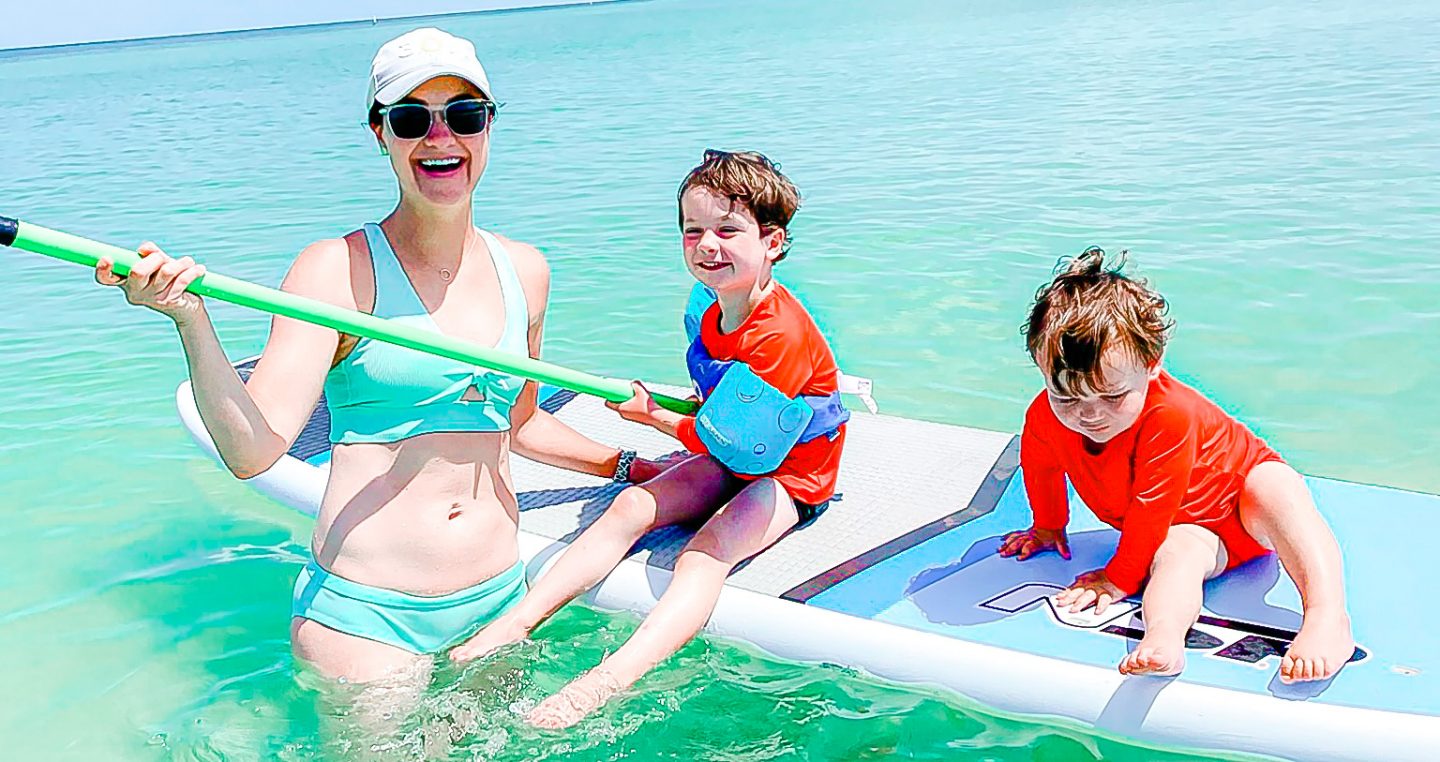 Shop our favorite Amazon life jacket here!
#15 // Puddle Jumper Life Jacket // With comfortable styling that lets kids move and play freely in or near the water while offering safety and protection. We don't go to the pool or beach without these! They definitely give us more peace of mind around the water but as always, keep a close eye on your kids when in or around the water!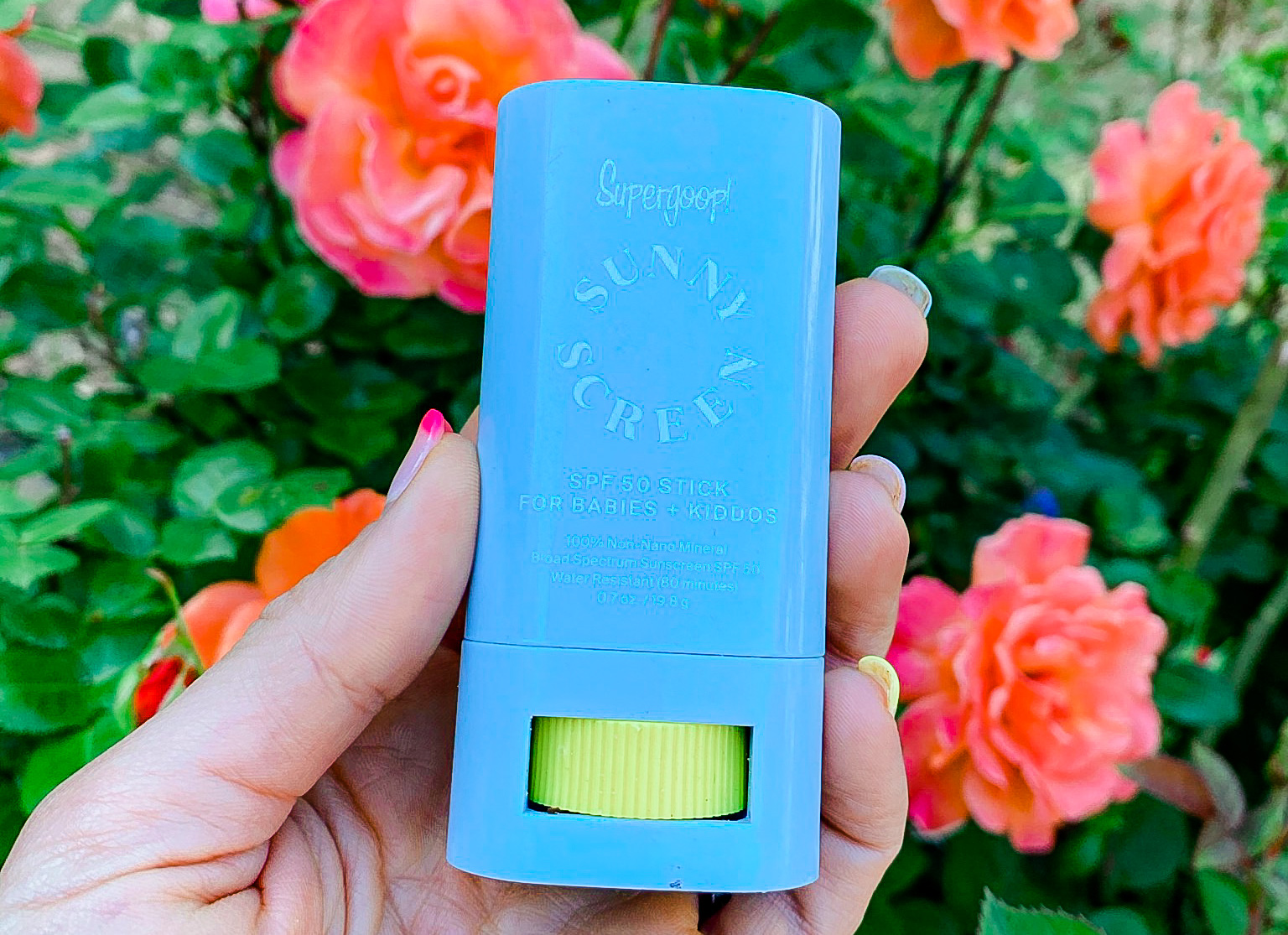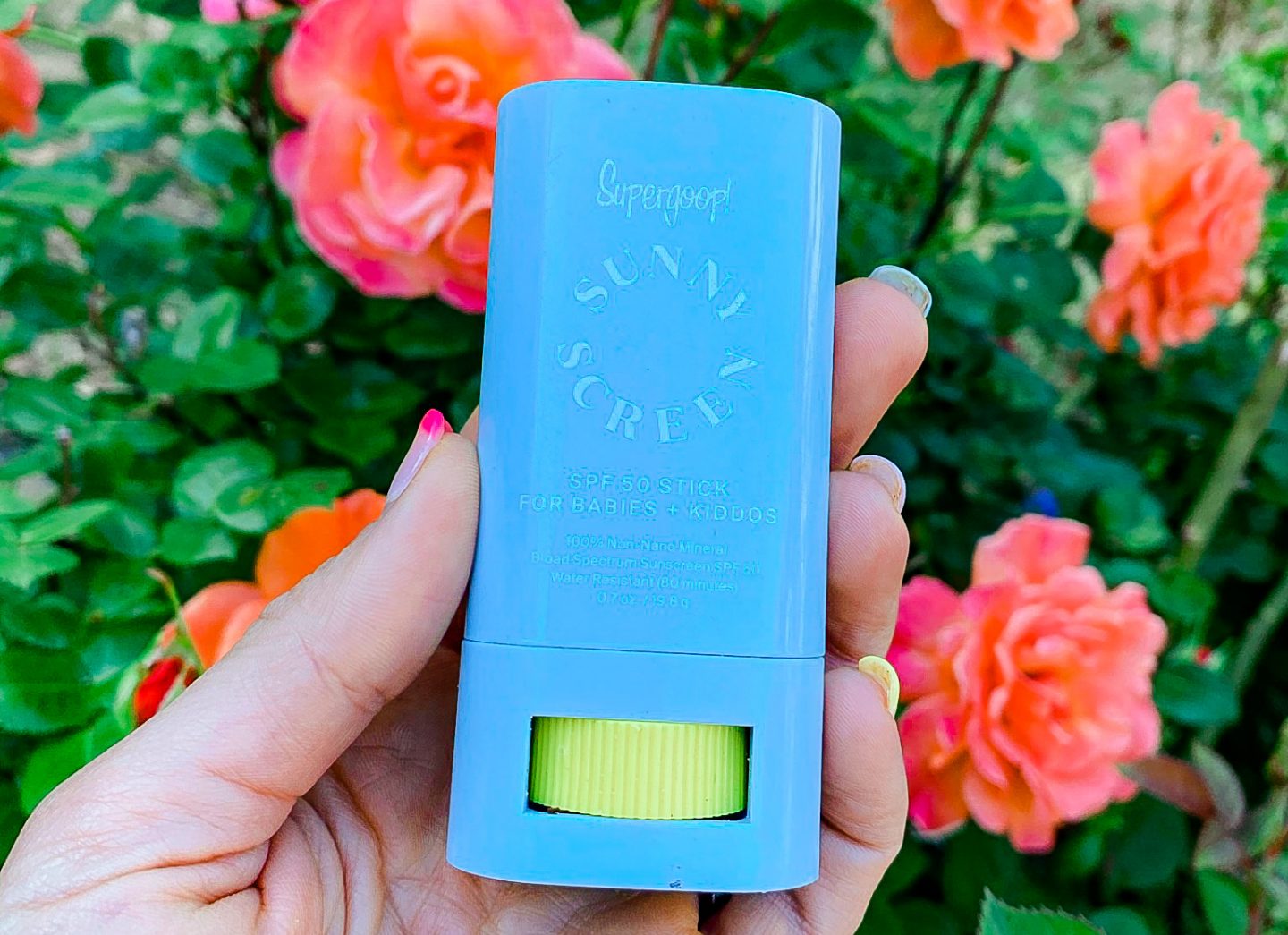 Shop one of my favorite sunscreens for me AND the kids here!
#16 // Supergoop Unseen Sunscreen // A totally invisible, weightless, scentless, and makeup-gripping daily primer with SPF 40.
#17 // Safe + Fair Granola // Use code WELLLOVED10 for 10% off! // This yummy on-the-go snack with clean ingredients are some that my kids and I fight over, ha. Yes, they really are that good. The birthday cake flavor granola and popcorn are our favorites!
#18 // Verb Energy Bars // Click HERE to get 16 bars for $12 + FREE shipping! // These are only 90 calories and have as much caffeine as an espresso! The salted peanut butter is one of my favorite flavors! It's a mixture of a protein bar and a granola bar in a mini form.
#19 // Hey Mama Wine // Use code HEATB10 for 10% off! // This one goes without saying… Mama needs wine 😉– especially a canned wine rose that is LOW CARB + founded by a friend & 30A mama+ portable in a can for the beach! One of my favorites.
#20 // COOLA Skinny Dip SPF30 Lip Balm // SPF 30 to protect your lips from the harsh rays while also nourishing and softening them. I love several of their colors!
If you are wanting the FULL scoop on what we pack when we travel to the beach, check out the post below!
EVERYTHING We Packed For The Beach With A 5 & 2 Year Old:
CLICK HERE to shop our favorite swimsuits, cover-up, essential, and more!
SHOP More Beach Bag Essentials For Your Family HERE:

Check Out More Beach Posts Here:
PIN The Beach Bag Essentials For Later: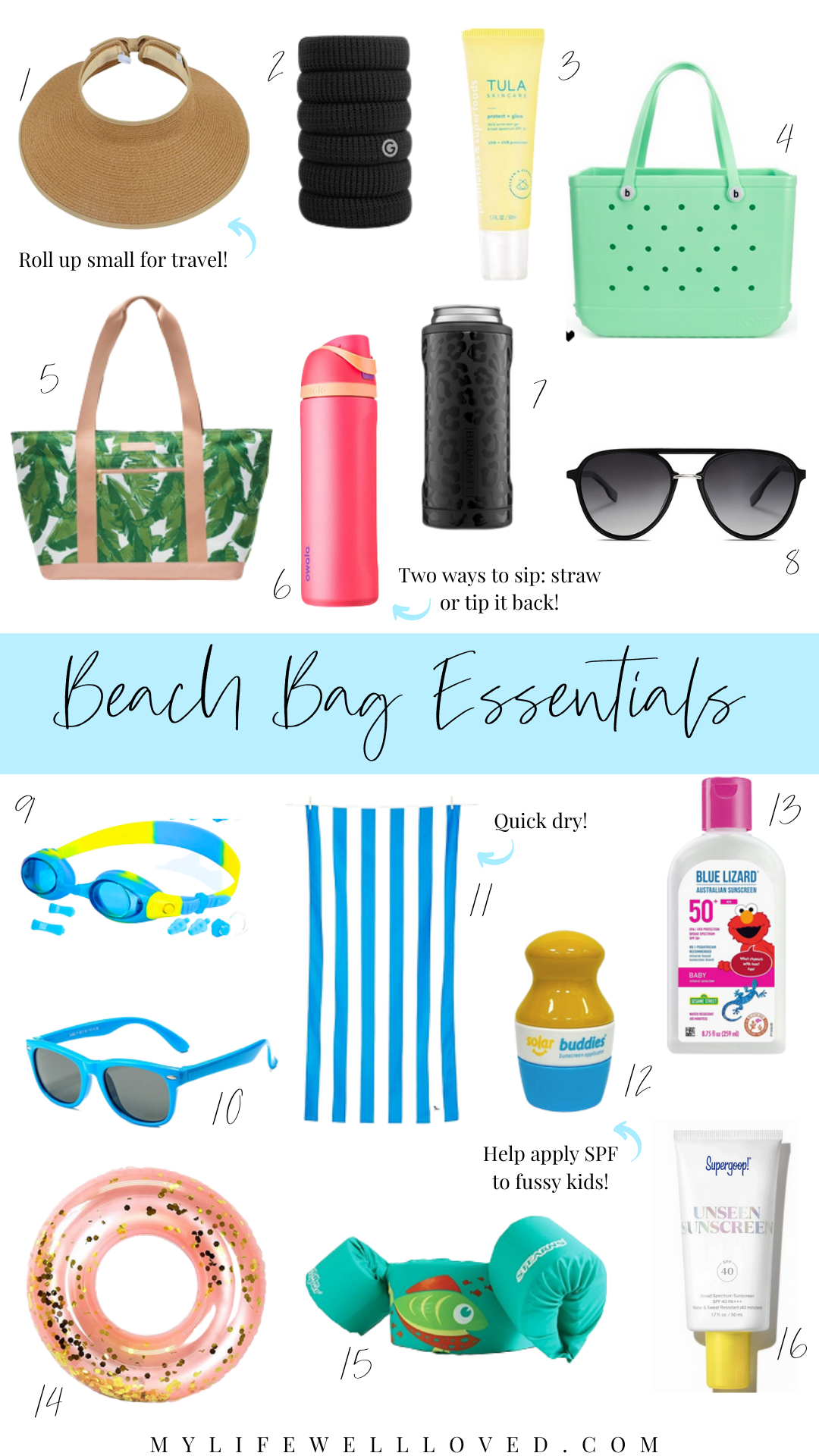 Heather Brown helps busy mamas of young littles who are caught in the hustle to find encouragement in their journey to true health, from the inside out, starting with the heart. Read her journey of learning to live a life well-loved
HERE!