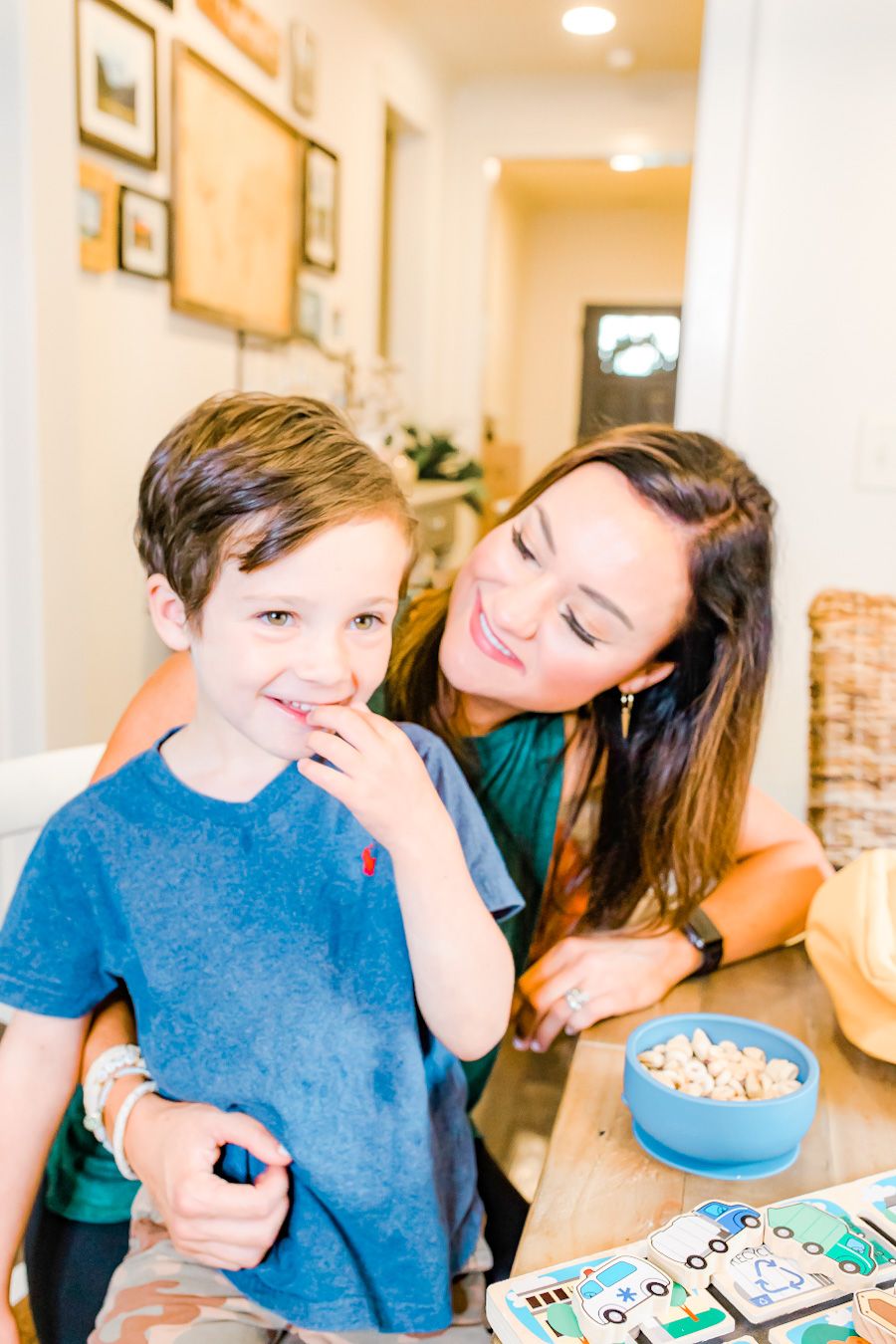 Shop The Easy Breakfast Hack For The Busy School Mom Post HERE: Tank Top // Suction Bowl // Earrings // Polo T-Shirt
Mornings can be so hectic during the school year, especially as we get back into the swing of things in January! I shared some hacks for your morning routine a few weeks ago! Today I'm sharing a major breakfast hack: Treasure Hunt Cereal. By sharing this tip, I'm giving you a sneak peak into my Healthy Eating: Kid's Edition eBook which is FULL of more ideas like this! I've got so many tips for you that will help you focus on healthy eating as we kick off the new year!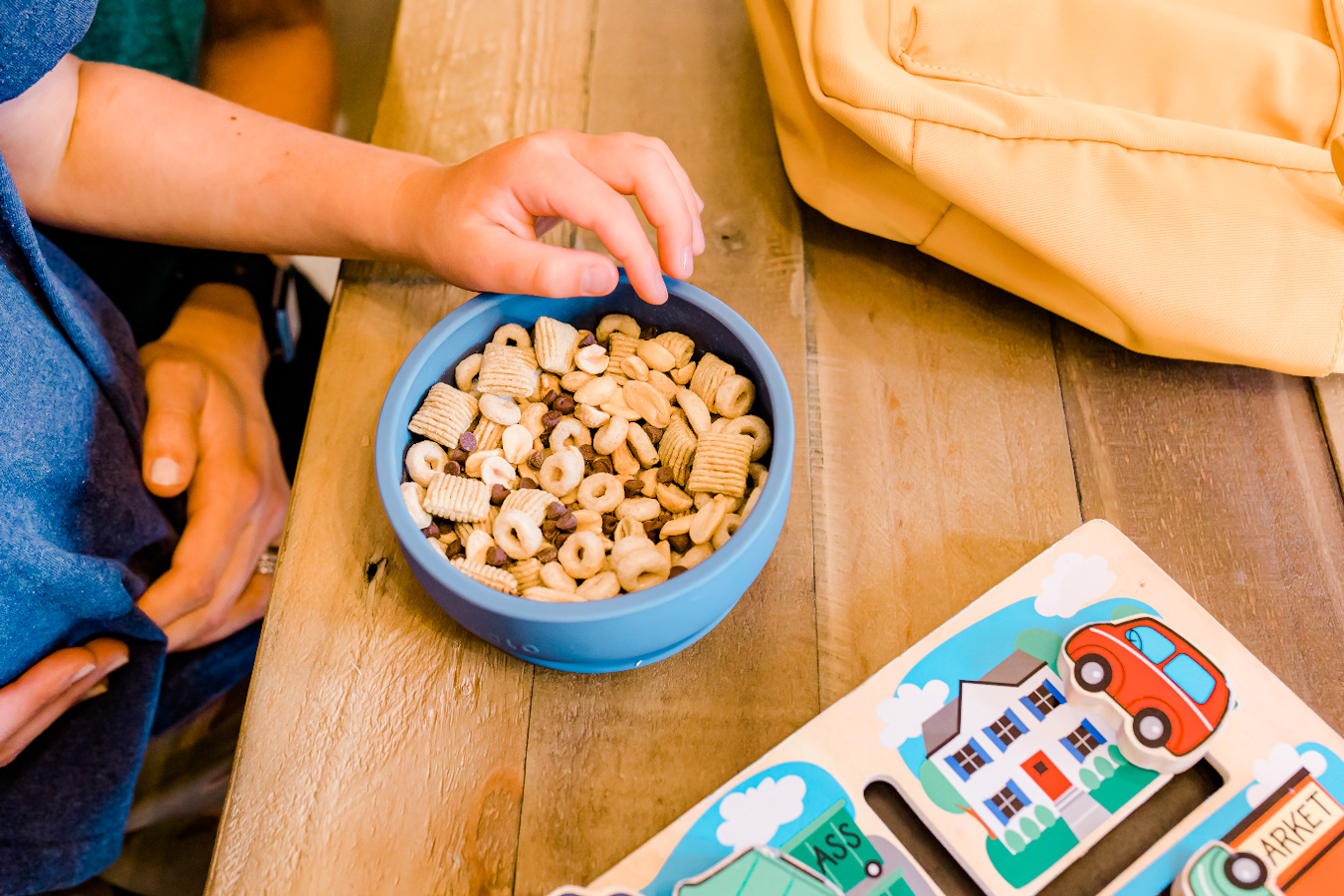 With my Healthy Meal Planning: Kid's Edition ebook you can balance busy school schedules and healthy meals for your kids for only $7.99! Get 20+ beautifully-designed printables, meal plan charts, lunchbox notes, tips on helping picky eaters, recipe cards, and much more via instant download. Get ready to help your picky eater make healthy choices! CLICK HERE TO BUY NOW!
I don't like my boys consuming too much high-sugar breakfast cereals. If you're like me, you try to find fun ways to help them want to eat healthier choices! I learned about this while we were struggling with feeding therapy a few years ago for our picky toddler eater!
Here's the TREASURE HUNT CEREAL HACK: I will sometimes add 1 part of the sugary cereal (hello, Lucky Charms!) to 2 parts of a low-sugar, high-fiber, multigrain cereal. Then it becomes a "treasure hunt" to eat it all and find the sweet stuff!
In a hurry on St. Patty's Day? Pack up your Treasure Hunt Cereal into a baggie or to-go container, cut out a four leaf clover 🍀 from construction paper and tape it to your container of choice! Lucky Charms & Cheerios would make a really great combo! Or, go crazy and just do Lucky Charms. Your kids will love getting to dig through for the marshmallows! And, don't forget to wear your GREEN!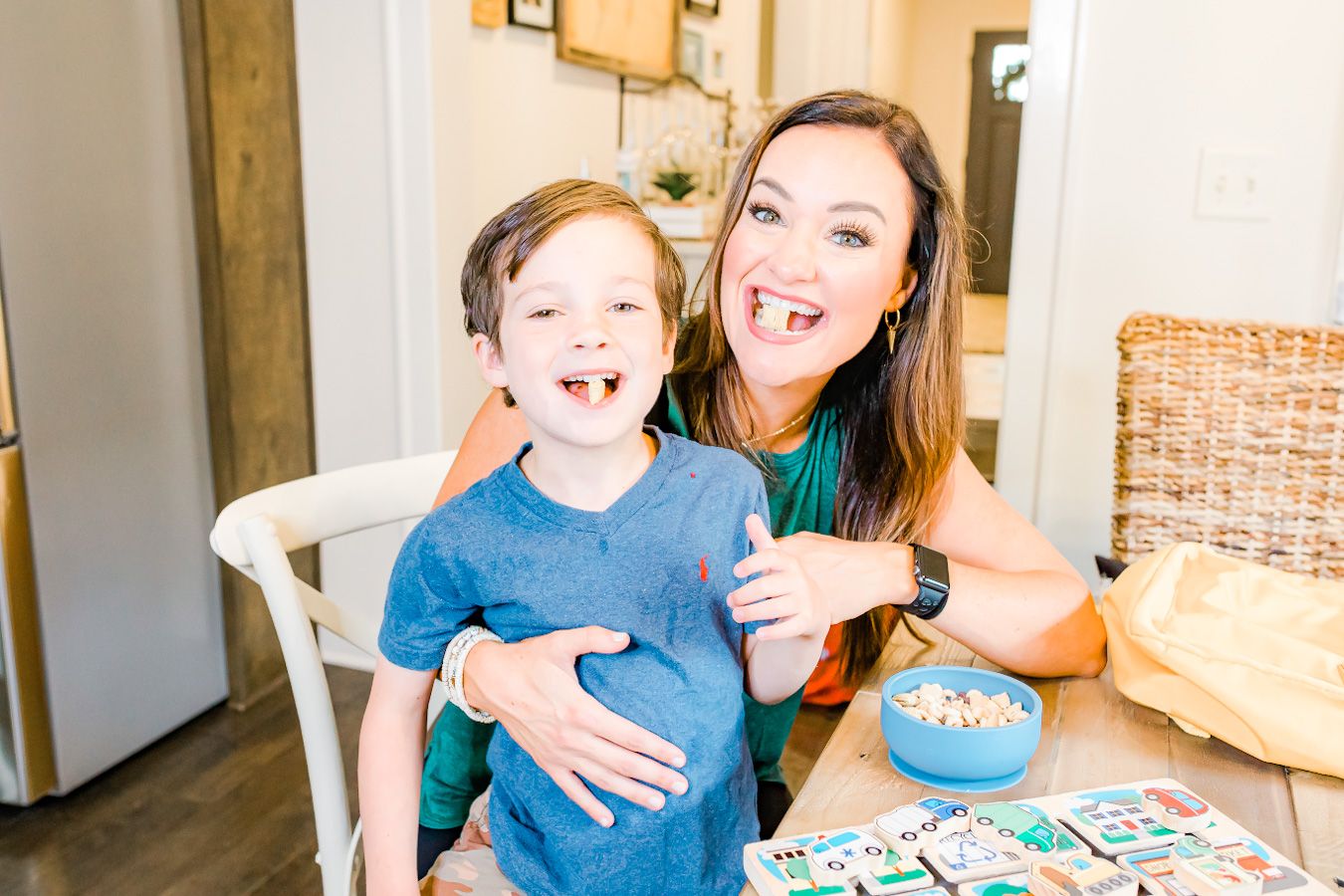 When Leyton was Finn's age, I started saying we were going to play TREASURE HUNT. He had to go on a hunt to alternate his bites of cereal. First, he could eat a bite of his favorite cereal (the sugary Lucky Charms) but the next bite had to be Cheerios or something equivalent. Instead of getting a full serving of just the high-sugar cereal, he was getting a half serving PLUS a full serving of the full-fiber and more healthy option.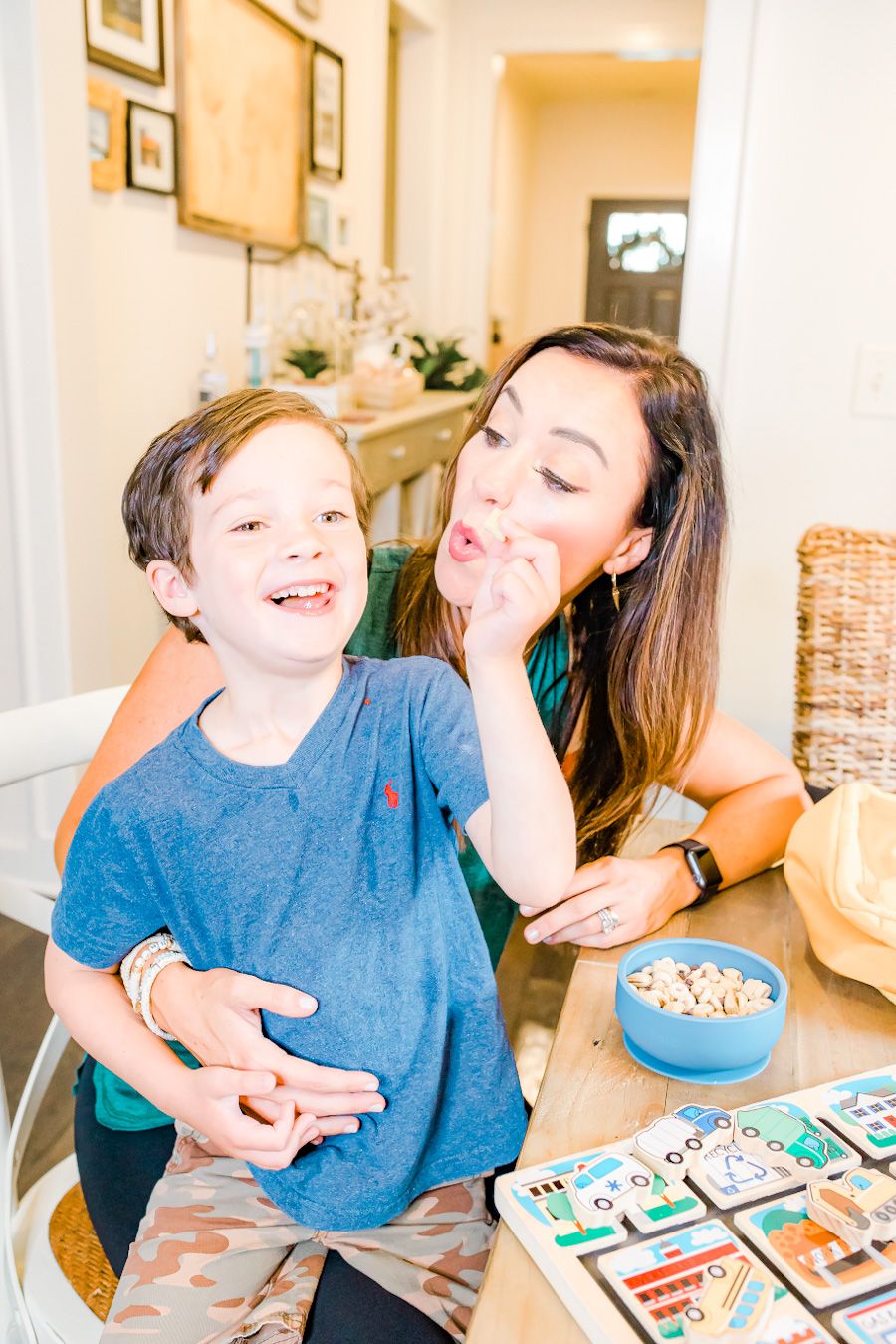 Whenever I have a little more time or want to make it a bit more special, we will make our own treasure hunt combining all kinds of different things: chocolate chips (the TINY morsels), oatmeal squares, cheerios, and peanuts for a little added protein. I'll have them hunt to do a bite of each of the ingredients before they can eat all the chocolate out first. This game helps them get the nutrients they need, and still get the feel like they're not missing out on their favorite things! It's a "win win" for mom and kiddo.
Do you have a breakfast hack I need to know about? Send me a message on Instagram or leave me a comment below!
Check Out More Back To School Hacks

:
Pin This Breakfast Hack For Later

: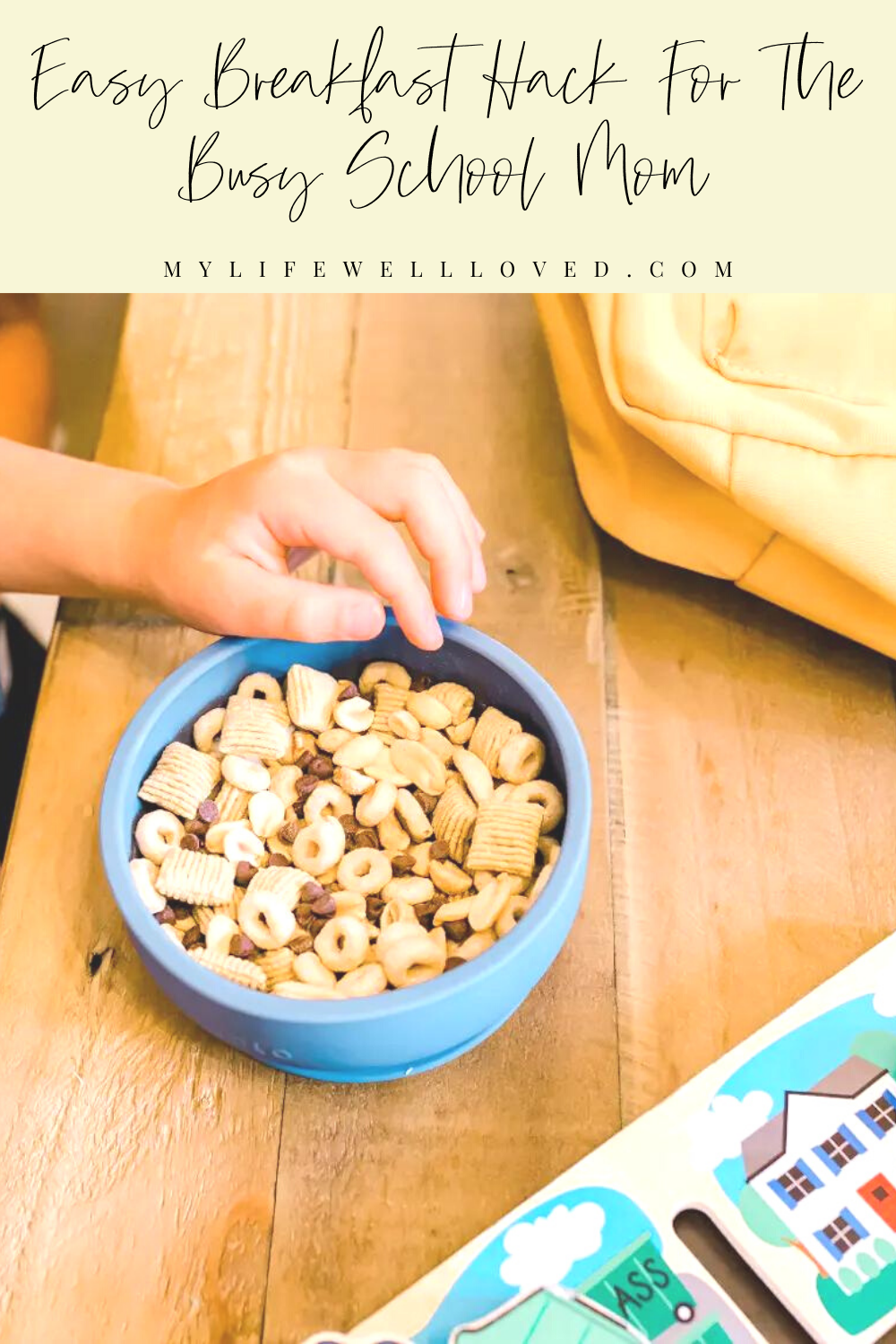 Heather Brown helps busy mamas of young littles who are caught in the hustle to find encouragement in their journey to true health, from the inside out, starting with the heart. Read her journey of learning to live a life well-loved
HERE!