Who's ready for some back to school meal planning?
Do you feel like *easy* healthy eating is just a bonus in this season?
Are you tired of dumping junk food in your kids' lunch boxes, struggling with kiddos who won't taste veggies, or doing PB&J sandwiches Monday through Friday?
It doesn't have to be hard! Let's make healthy, simple schoolday meals a reality together!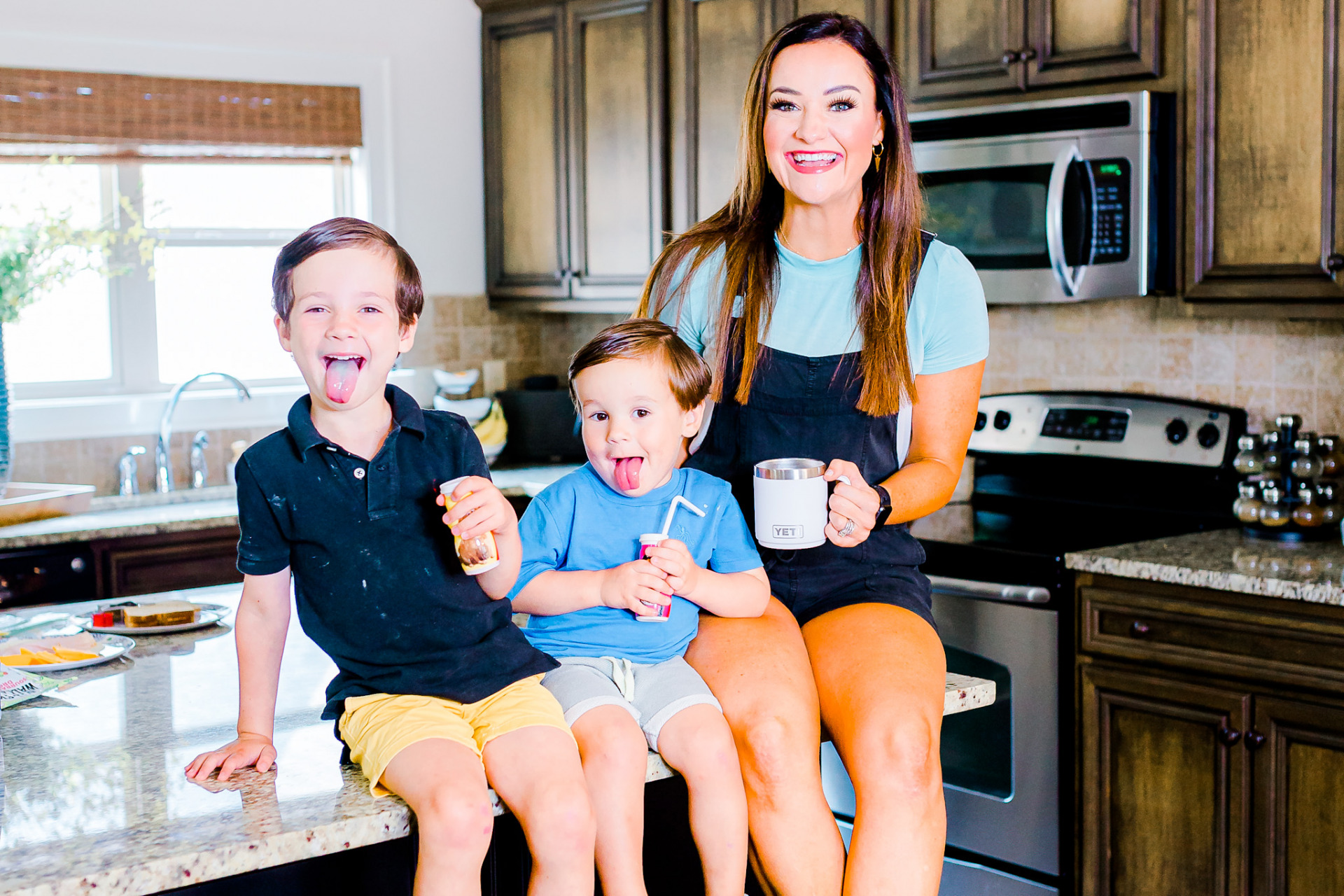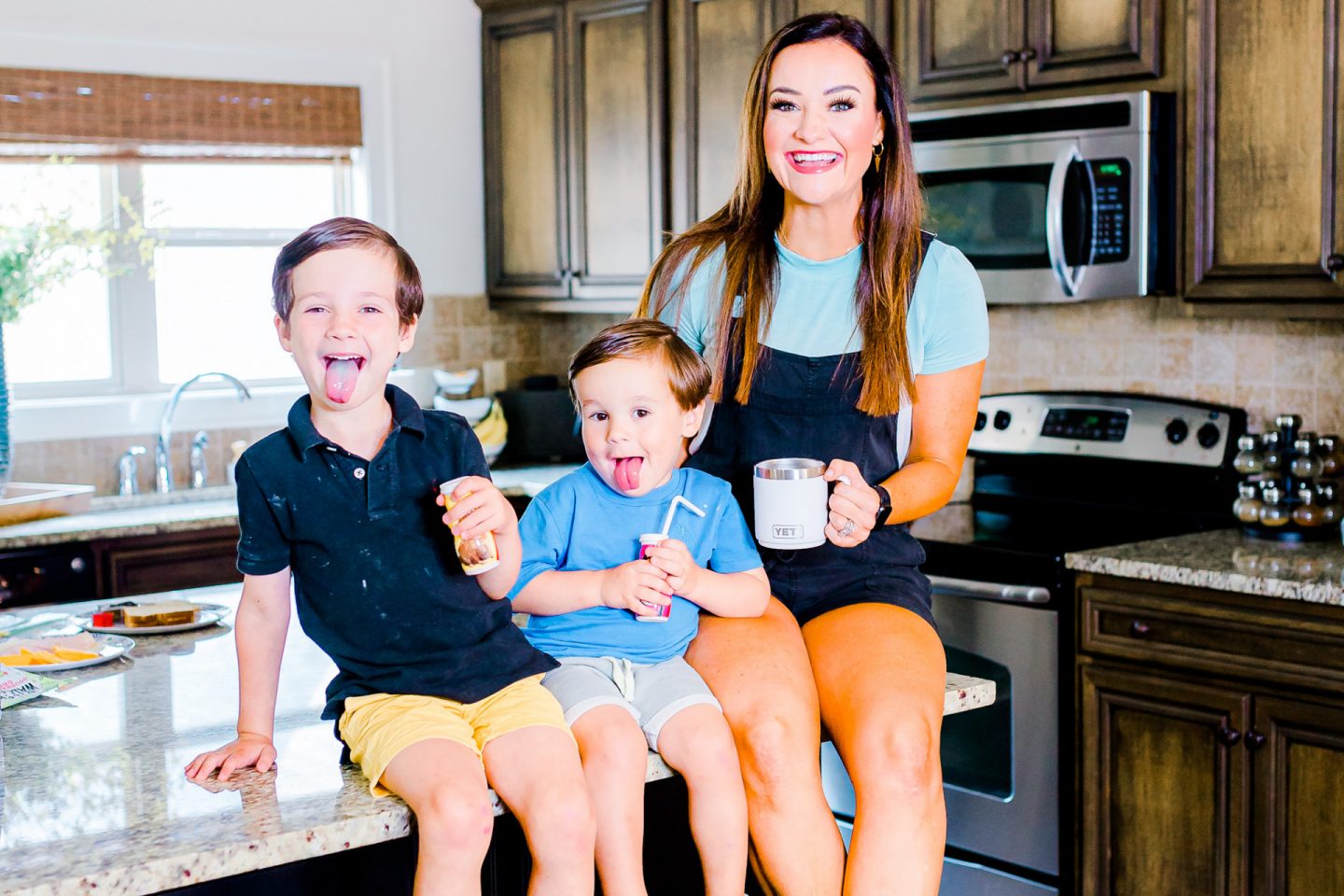 I can't be the only one a tad overwhelmed by the fact that we are hurtling fast and furious into August.
Back to school season is upon us and with it comes supply lists, a million forms to fill out for schools, a whole new schedule and just like that, that affects everyone in your family. You ready, mama?! Yeah, me neither… HA!
BUT, the one thing I can do is take your hand with and help with feeding your kids healthy and DOABLE meals.
>>YES, even your picky eaters! <<
Whether it be my system for packing back-to-school lunches, free printables, or even picky eater problem-solving, I want to tackle this new routine with you. Because y'all, I've been going through all the mama feels lately. How are my babies starting kindergarten and preschool?! As I worked on wrapping my head around how to manage it all, I realized I could share what I've learned with you!
TODAY, I am releasing another resource for you, girl gang, and I couldn't be more excited.
No matter what your drawbacks are to helping your kids eat healthier, my Healthy Meal Planning: Kid's Edition ebook has solutions!
Regardless of how picky your kids are or how crazy your schedule (raising my hand here!), this quick and easy 43 page read is stuffed with practical tools and methods you can start using as soon as you hit download! And since it's an ebook, it's one less thing to lug around – get it on your phone and take it on the go!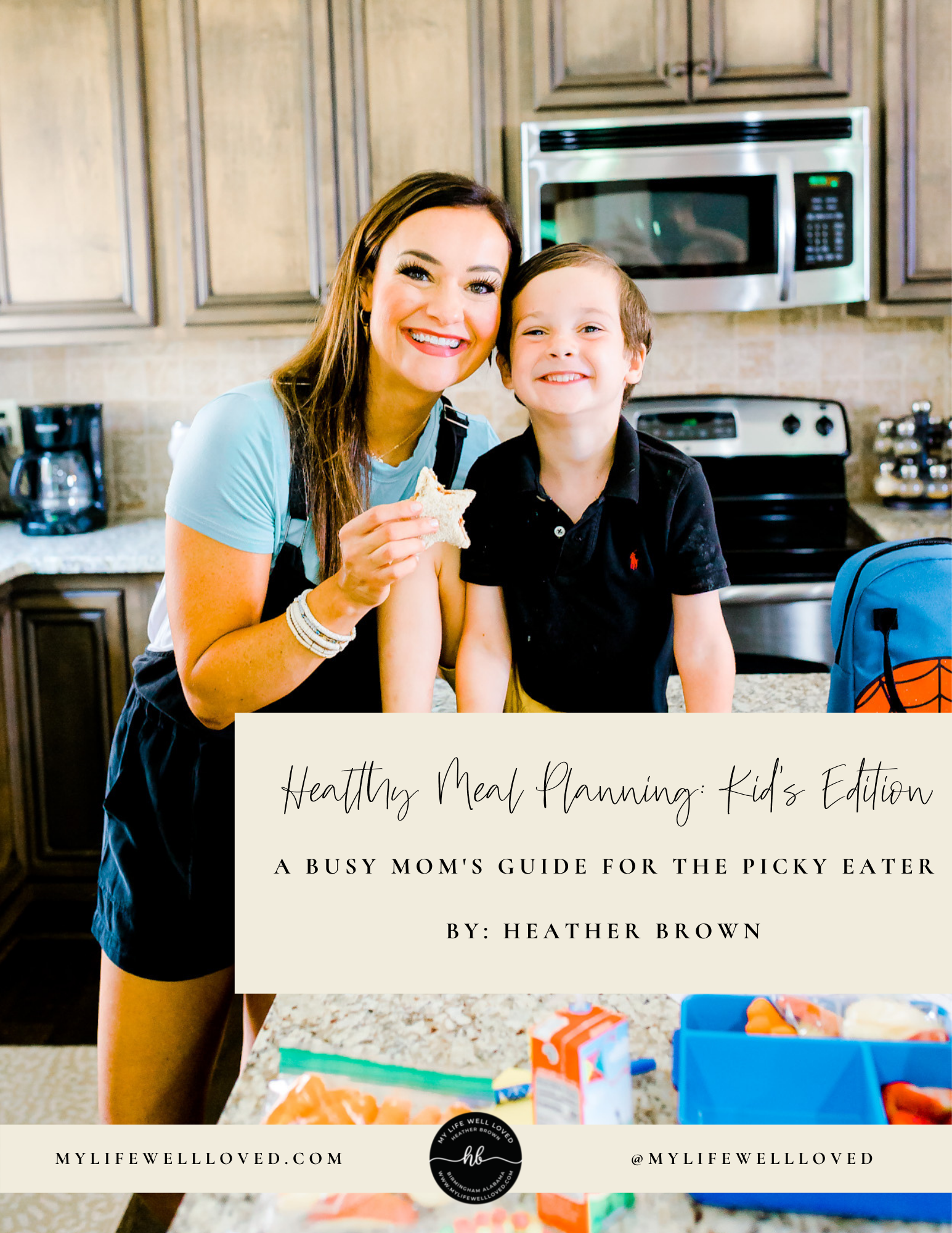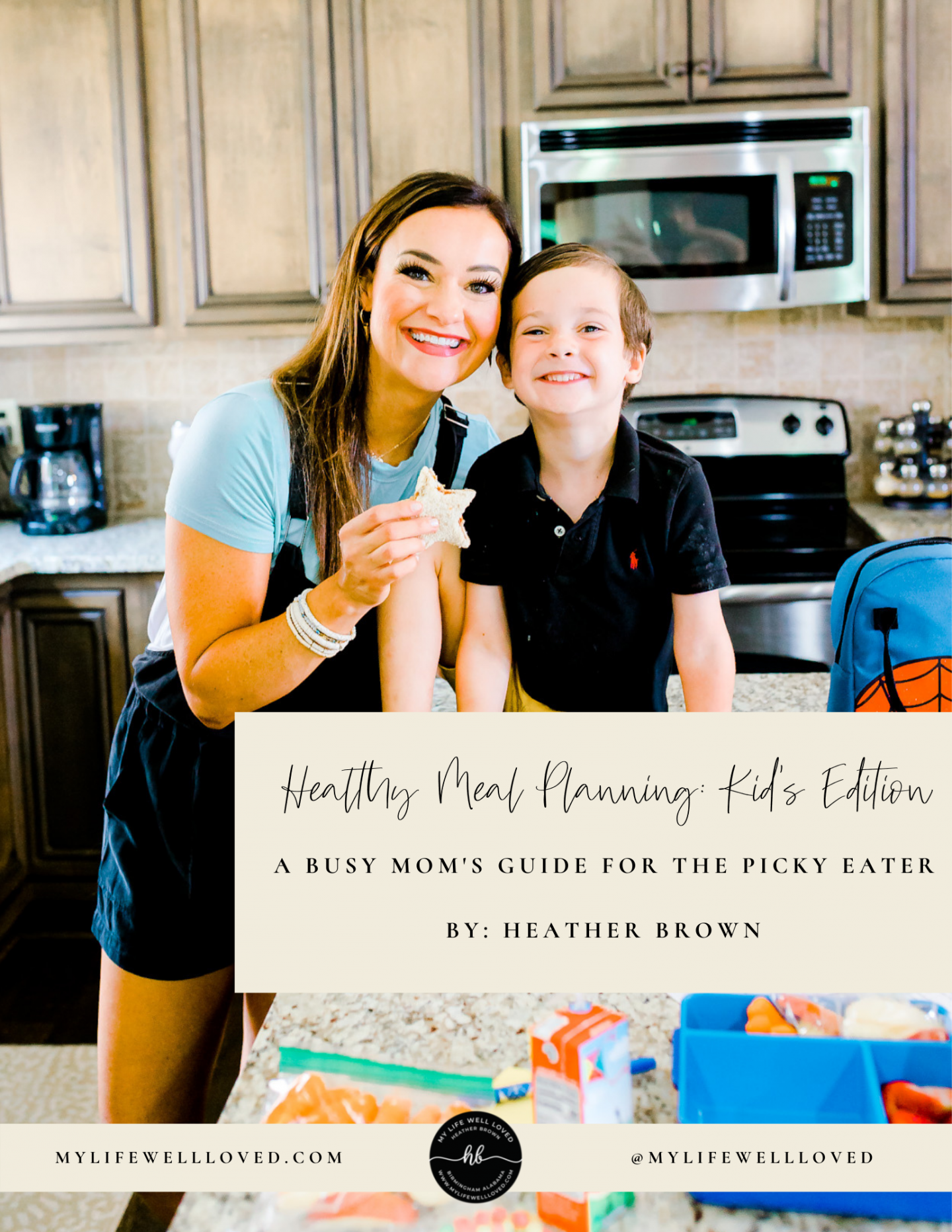 In this ebook, you'll receive:
20+ Printables to tangibly help you with lunchbox packing!

Cute + encouraging lunch box notes

and verses for your littles

My system to pack balanced, healthy school lunches without running out of ideas

Activity sheets for littles

How to help picky eaters to try healthy foods

Recipes: breakfast, lunch, dinner, and snacks – kid-approved

And much more!
A BUNDLE WORTH BUYING:
I'm only offering this deal for a limited time, so don't wait. Until 8/11, you can save 15% on both my Healthy Meal Planning: Kid's Edition ebook AND my Meal Planning For The Busy Mom ebook! )Click HERE for more info on Meal Planning For The Busy Mom!)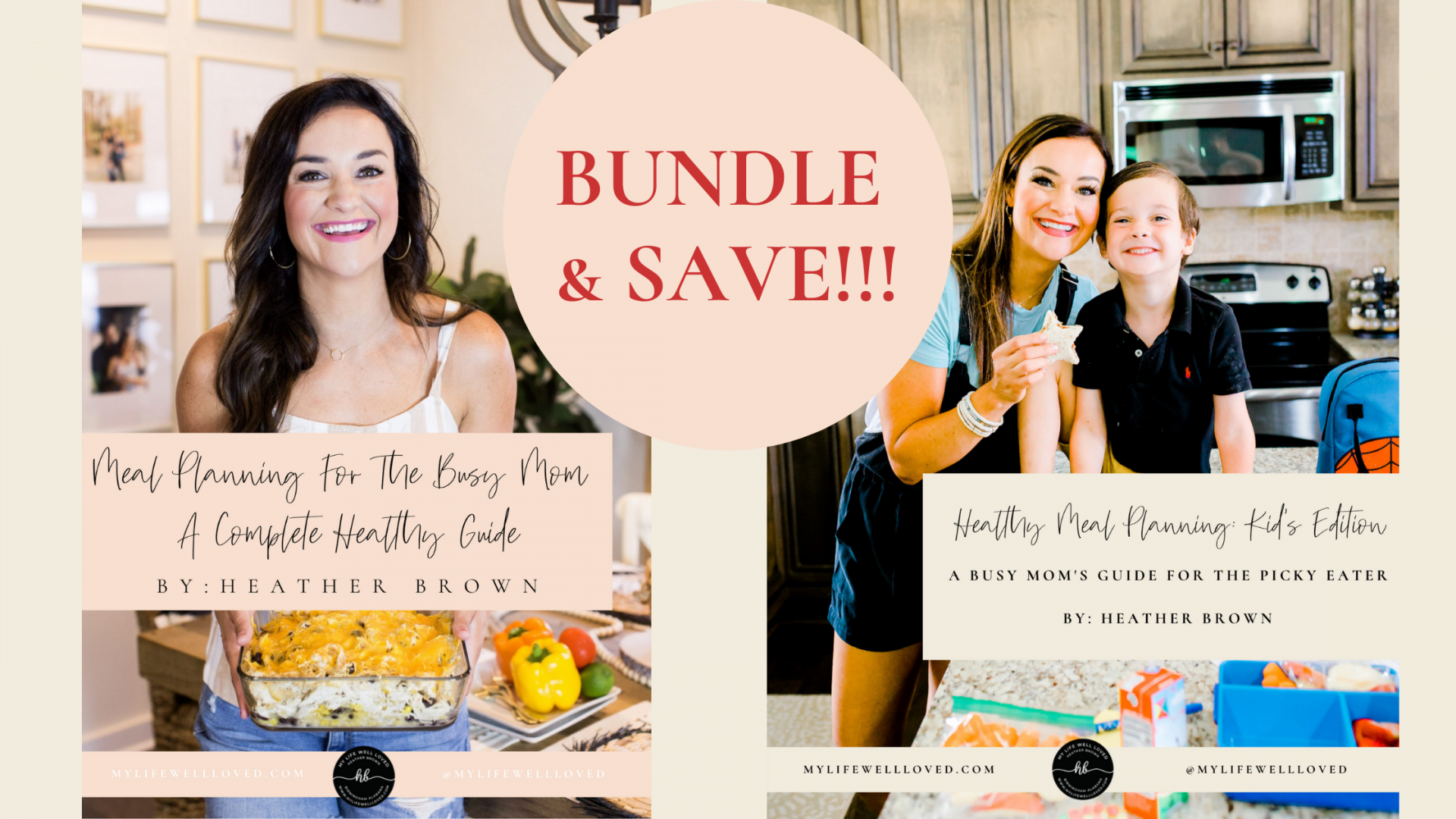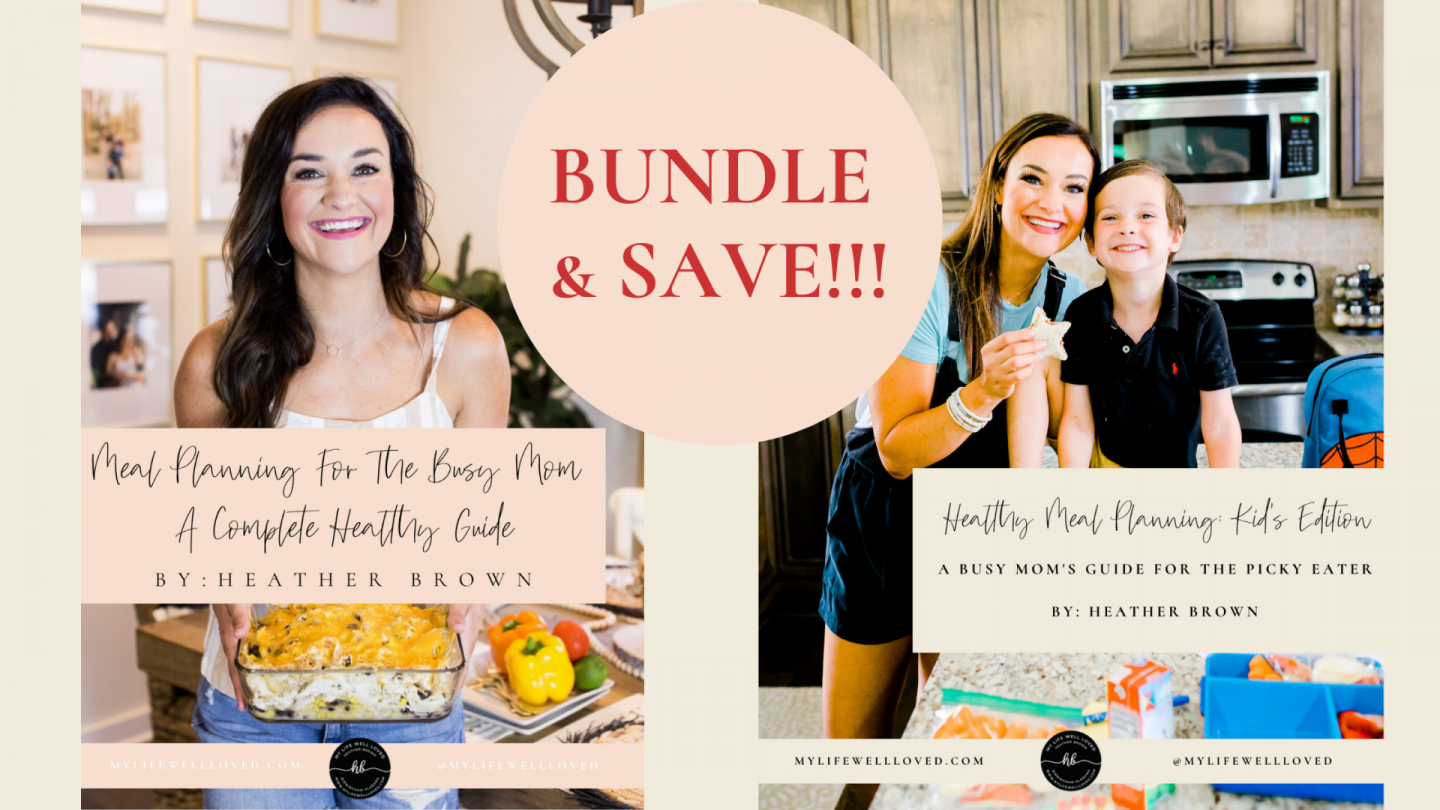 Save the most by bundling them together:
Healthy Meal Planning: Kid's Edition ebook sale price: $6.79
Meal Planning For The Busy Mom ebook sale price: $8.49
ENDS 8/11!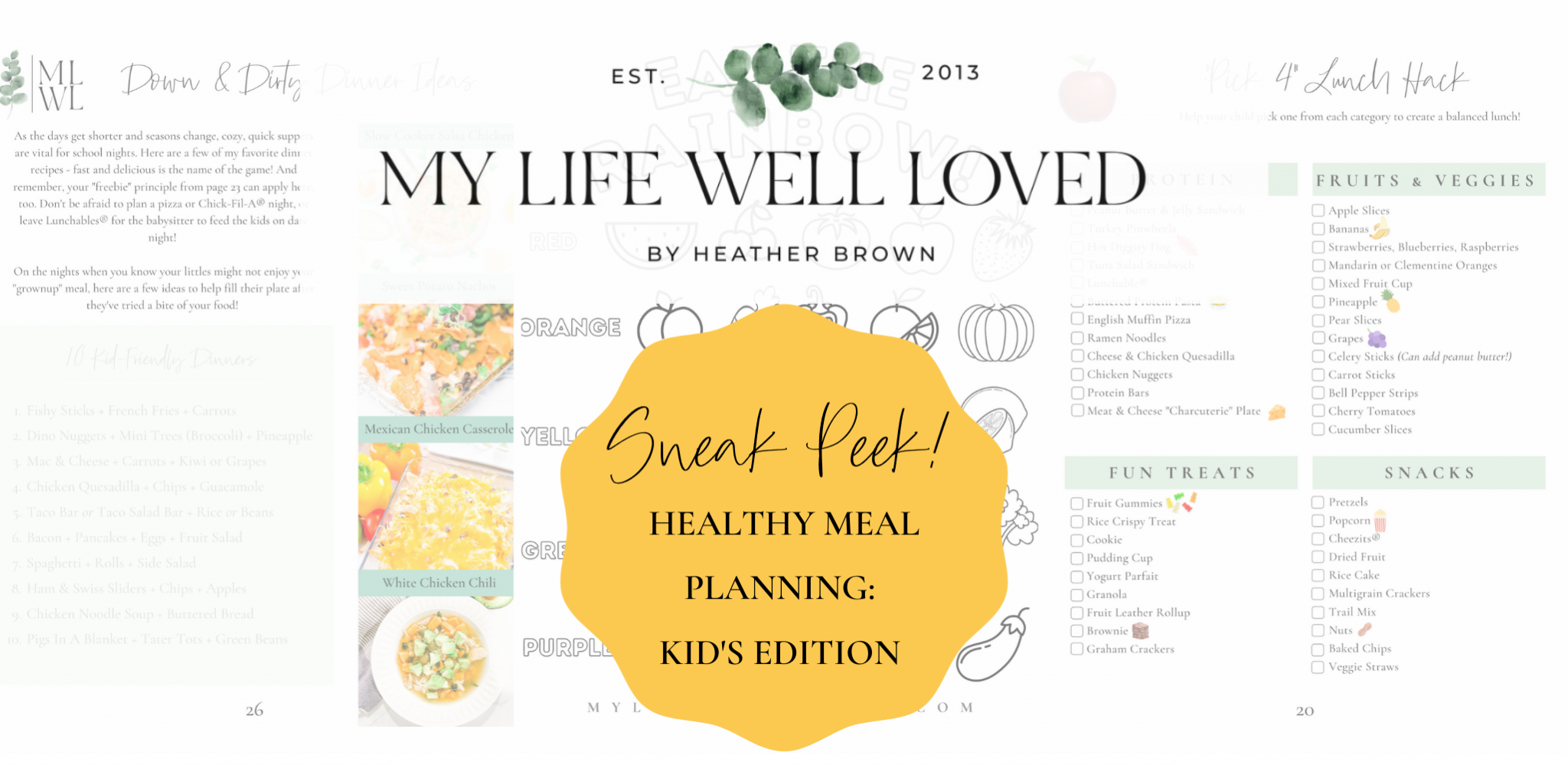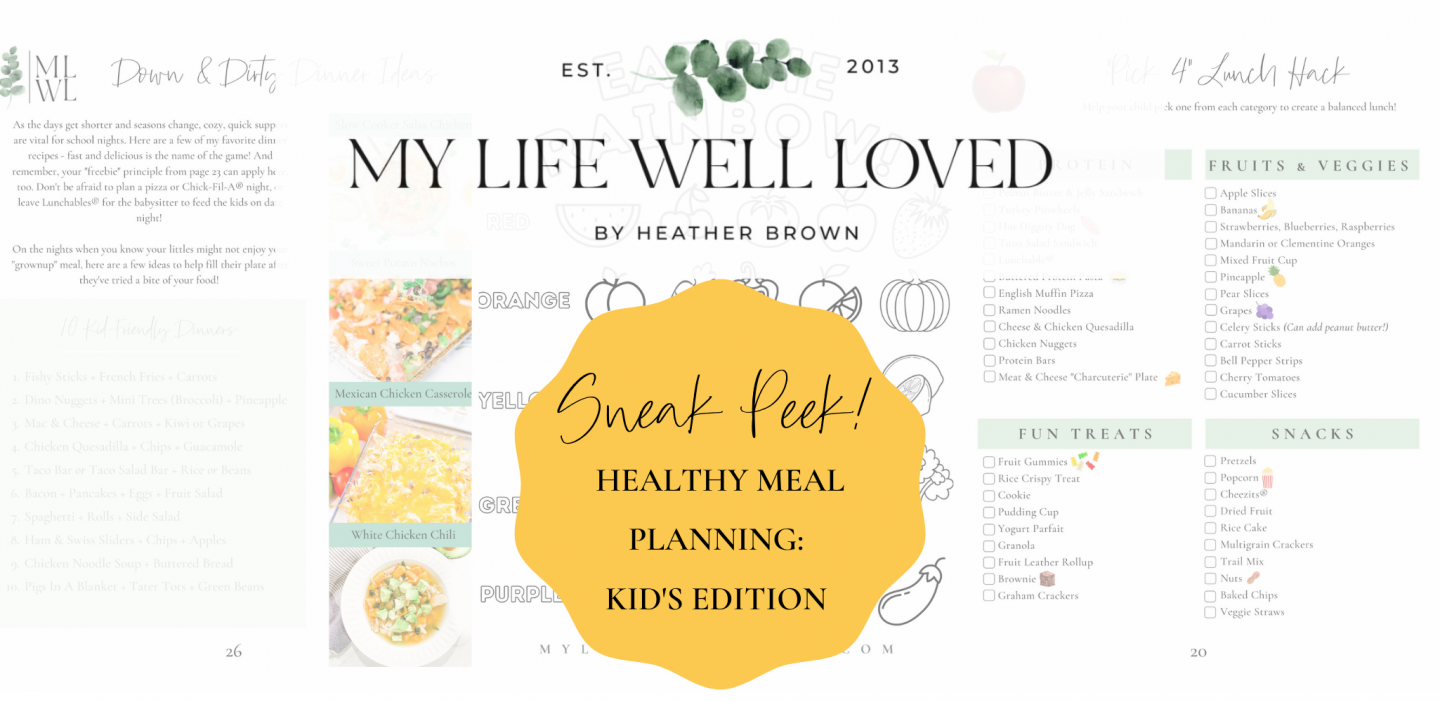 What Other Mamas Are Saying…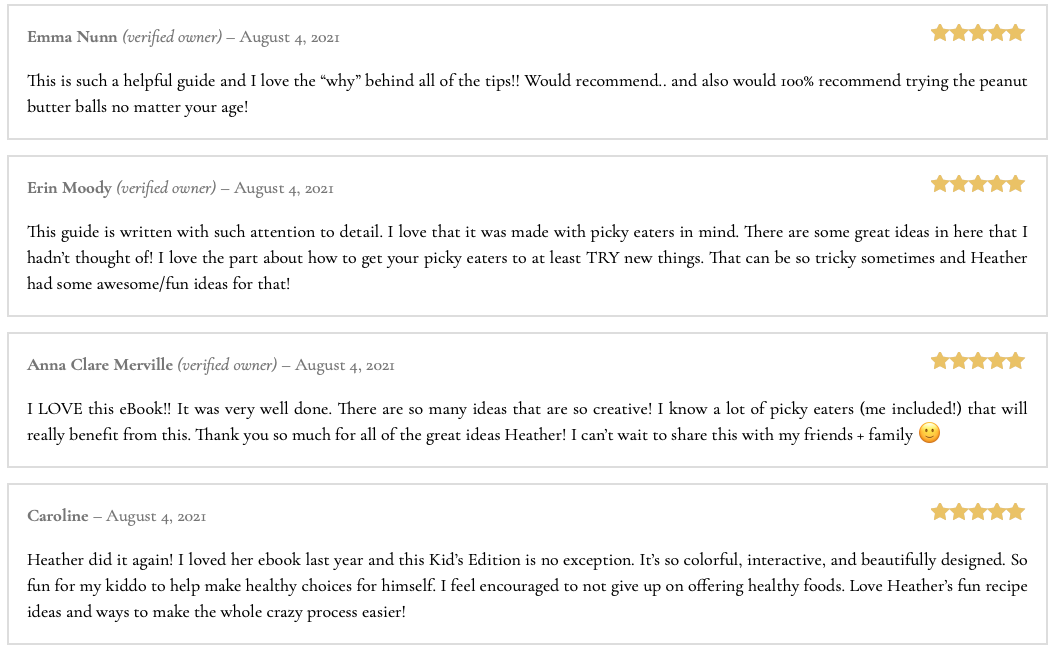 Heather Brown helps busy mamas of young littles who are caught in the hustle to find encouragement in their journey to true health, from the inside out, starting with the heart. Read her journey of learning to live a life well-loved
HERE!