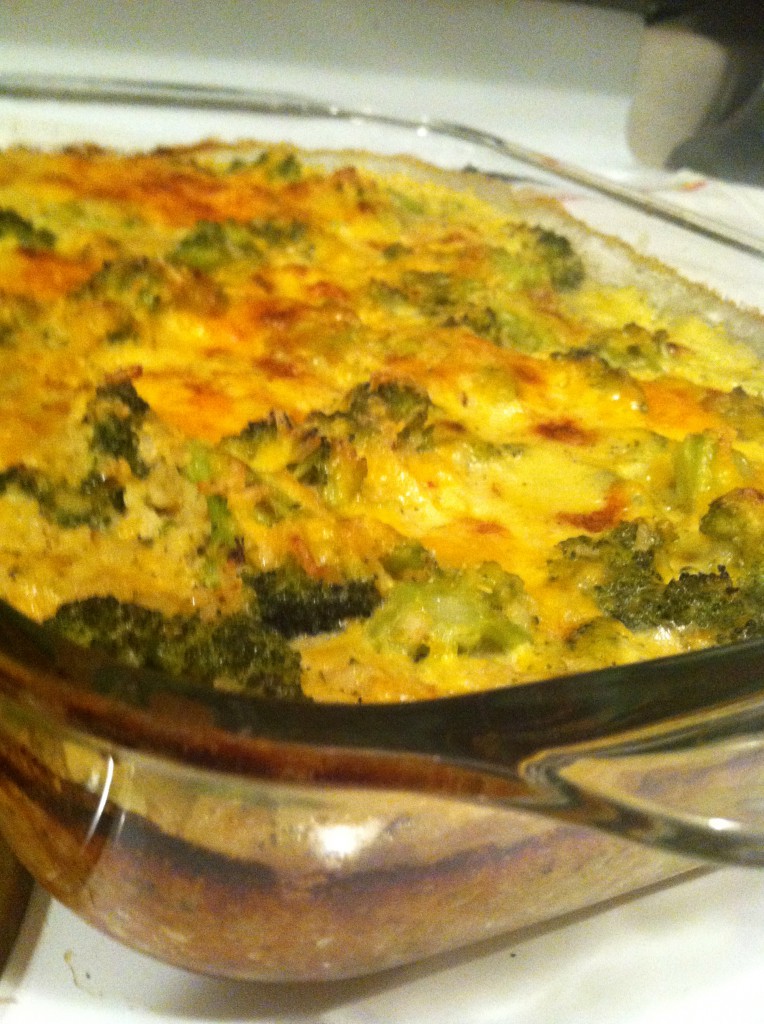 Alright folks, here's the deal…I'm married to a man who can't help but love Rice-a-Roni, pizza rolls, and tons of packaged foods. Even though I've expanded his palate a TON and he now deems brown rice and whole wheat pasta as acceptable, I've still got a long way to go. However, in my never-ending route to make my husband a happier man, I try to find classics with a twist to make it healthy and hearty!
We are pretty good at challenging each other to try something new. Whether it be me challenging him to eat healthier or him challenging me to try different flavors and spices: Hello, Indian! it's a lot of fun to keep an open mind and experience new ideas, foods, and travel experiences together!
In order to appease both of our palates I find healthier versions of his favorite dishes. One dish Eric loves is Broccoli and Cheese Rice in a box. He just can't help himself. So, I set out to find a healthier version via my favorite recipe tool of the moment…Pinterest! And I came up with several adaptions to make Clean Eating Broccoli Cheese Casserole. I love that this recipe has no cream of anything soup in it and it's lightened up. Major win!
Clean Eating Broccoli Cheese Casserole:
Clean Eating Broccoli Cheese Casserole
Ingredients
2 cups instant (uncooked) brown rice
1¾ c Organic reduced-sodium Chicken broth
3 cups broccoli
Non-stick spray
5 teaspoons whole wheat flour
2 cups skim milk, divided
⅓ cup non-fat greek yogurt
12 oz reduced-fat shredded sharp cheddar cheese, divided
¼ teaspoon garlic powder
½ teaspoon pepper
1 teaspoon salt
Instructions
Cook rice according to package directions, using chicken broth instead of water. When rice has a few minutes left until fully cooked, add broccoli into the pot to steam.
In a separate pan, over medium heat whisk together flour and ½ cup milk in the skillet. Gradually add remaining 1½ cups milk while whisking constantly, until mixture is boiling. Turn off heat and add 8oz shredded cheese and greek yogurt. Stir until smooth.
Season sauce with garlic powder, salt and pepper then mix.
Combine cooked rice and broccoli mixture with cheese sauce, then stir to combine.
Pour mixture into a non-stick sprayed 9×13 casserole dish and top with remaining 4oz of cheese. Broil until cheese is golden brown.
Let casserole cool for 5 minutes before serving.
Recipe adapted from
The Law Student's Wife
 &.
Iowa Girl Eats
.
This broccoli cheese casserole recipe is really versatile so you could add in other veggies like mushrooms, cauliflower, onions etc and even chicken to make it a heartier casserole. Happy cooking!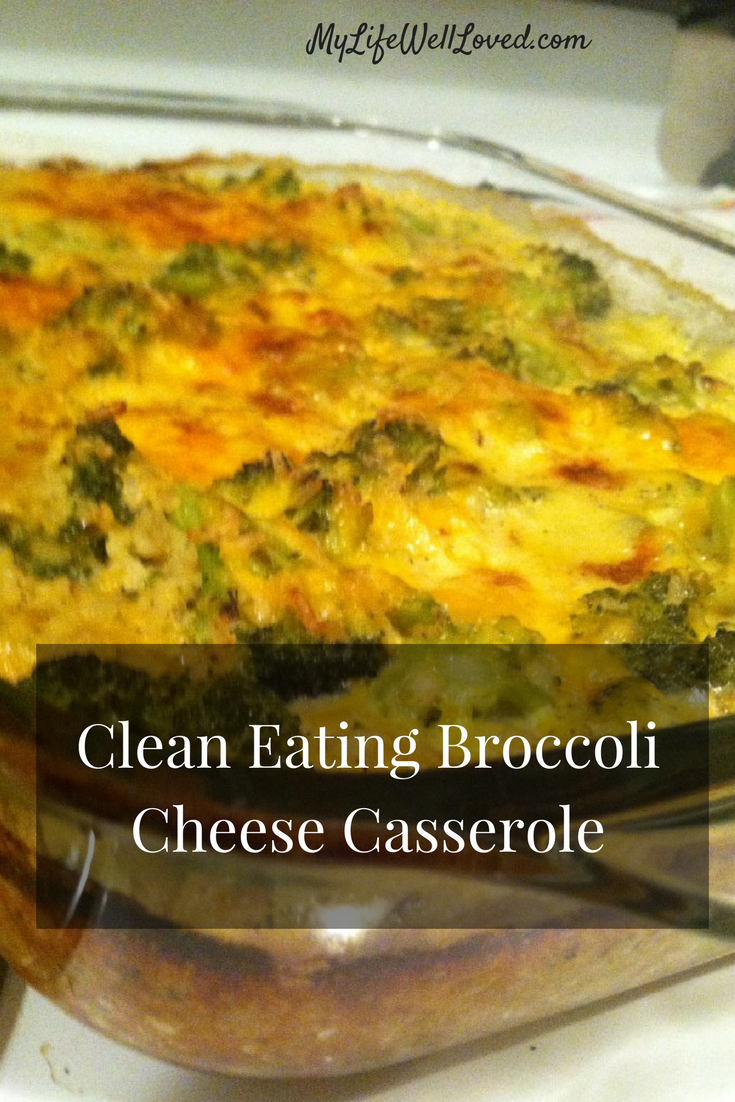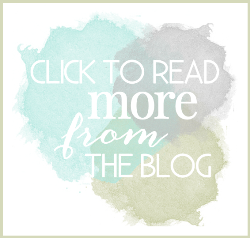 Free Pantry Staples List
Get the FREE Clean Eating Pantry Staples Printable List plus healthy living lifestyle tips from MyLifeWellLoved.com!