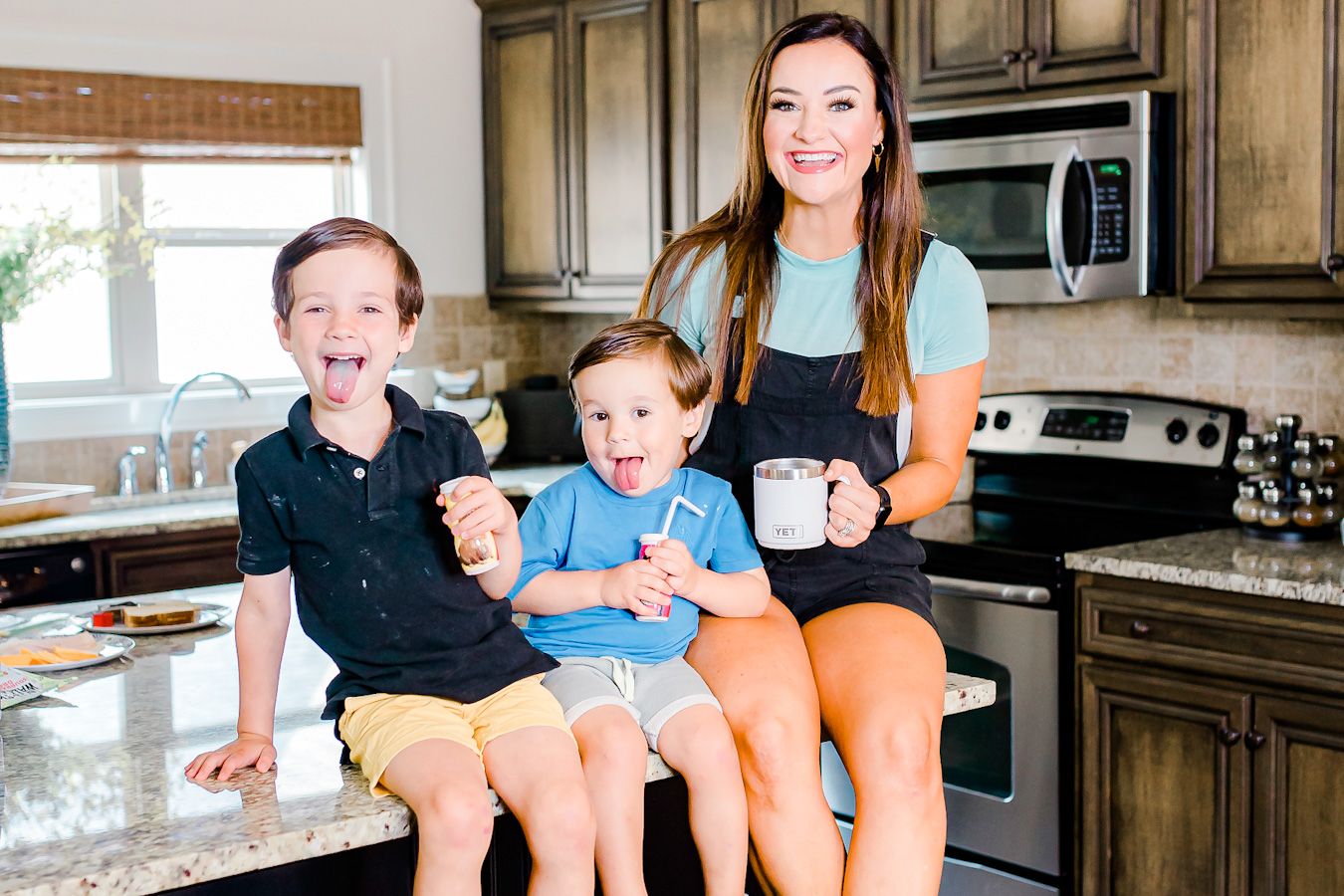 Shop The Back To School Organization Post Here:

If there's one thing I've realized since the boys started school, it is that staying organized is KEY. My routine feels so upside down right now, so I am clinging to any sort of organization and structure I can find lately! Today I'm rounding up my best tips when it comes to staying organized. It's hard sometimes, especially during crazy seasons like this, but it helps me tremendously if I try to stay as structured as I can!
How cute are these school supplies from Yoobi?! 🎒 I don't know about you, but when I dress for success, I feel ready to conquer the day. When I'm prepared and I have everything I need, I feel motivated and inspired, so why shouldn't our kids feel the same? With these fun backpacks, lunchboxes, notebooks and more, my boys can feel excited, capable, and READY, to go back to school. 📓 You can set your kids up for success at Target.com and in-store with everything from Yoobi.
Y'all also know I have a heart for helping others when I can, so I love that for every Yoobi item purchased, Yoobi donates to a US classroom in need. 🏫 How awesome is that? Now, let's get to organizing!
My Top 5 Tips For Back To School Organization: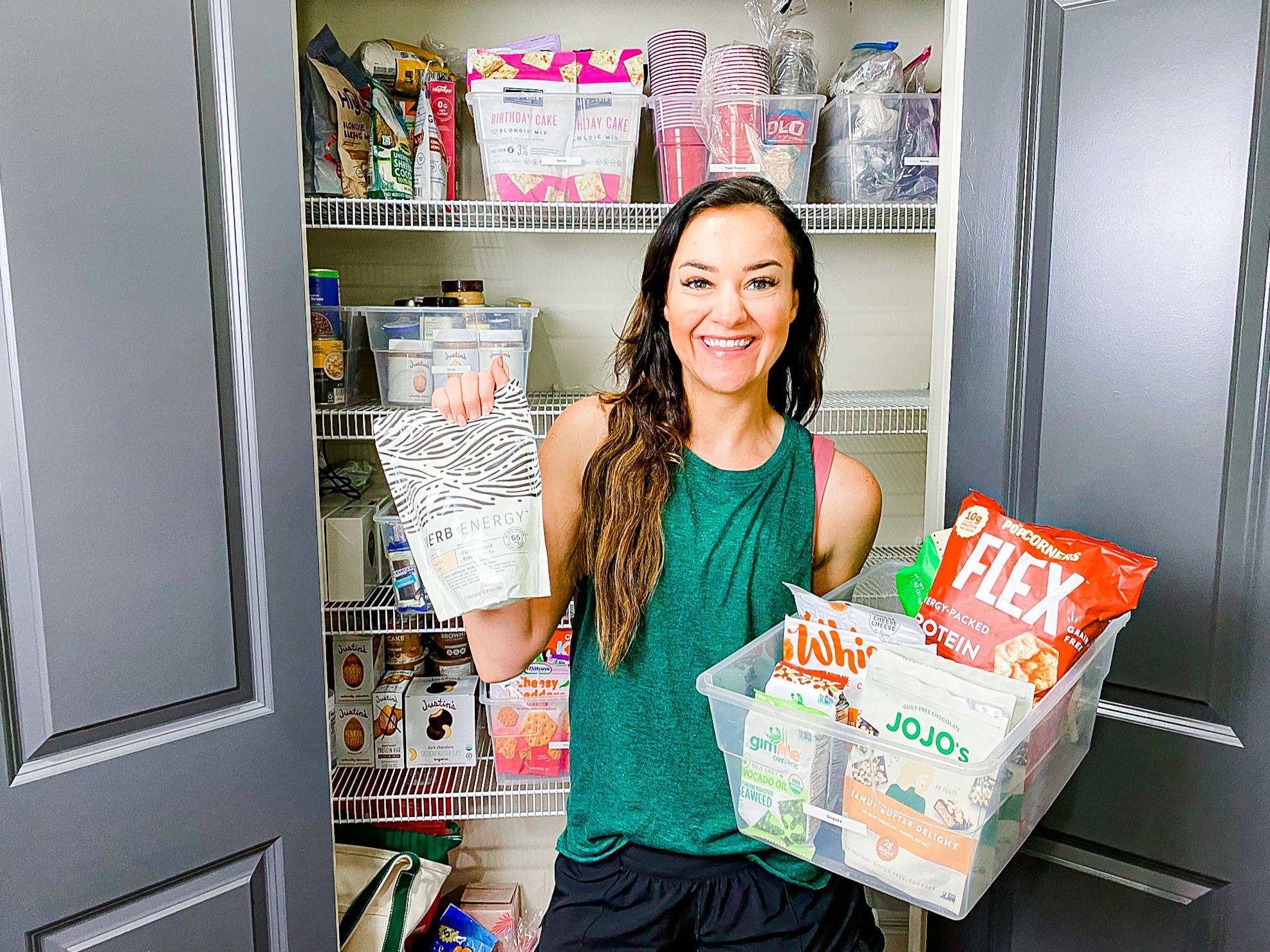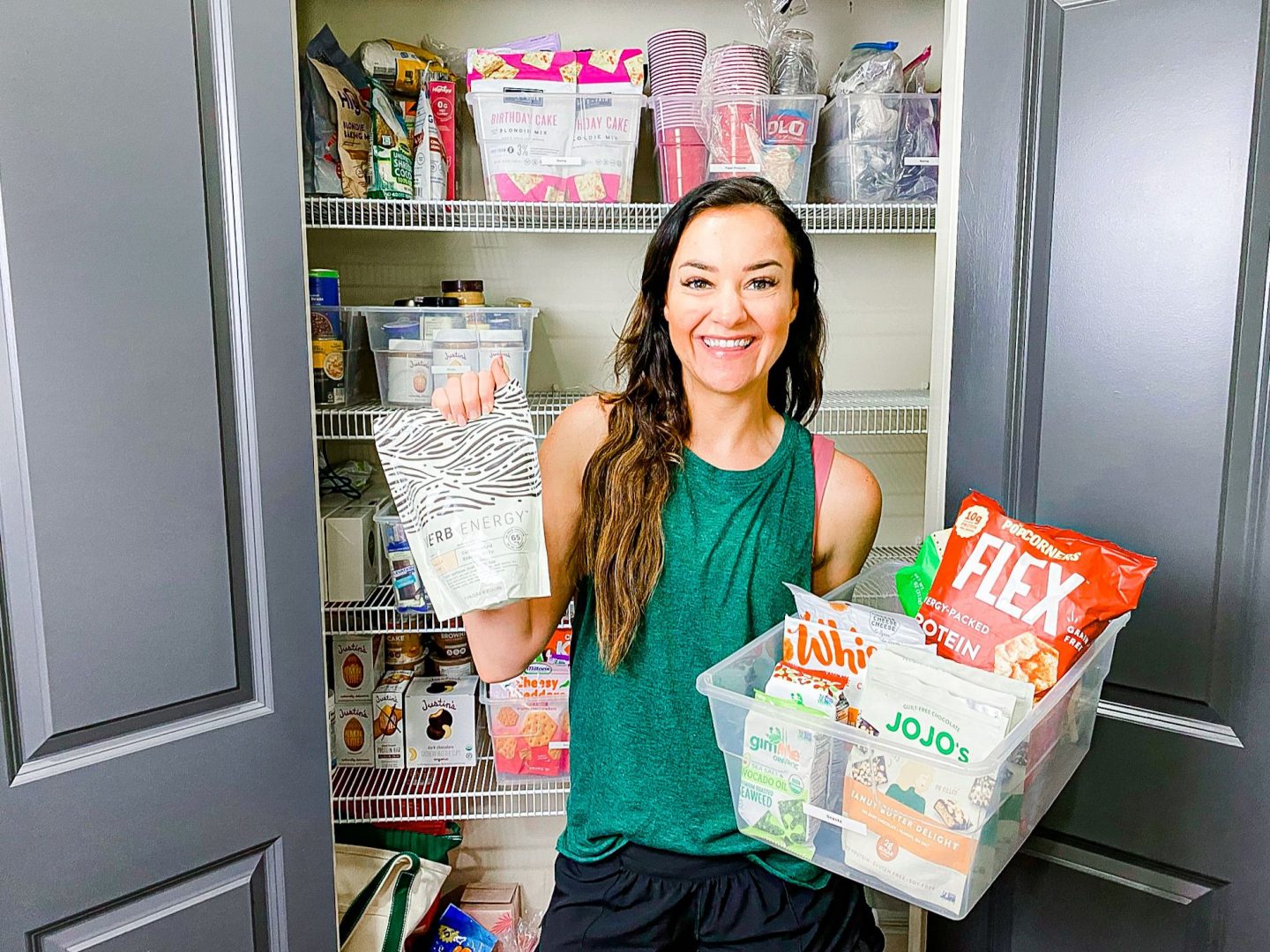 The top tip that I can share with you regarding organization would be learning to meal plan. Meal planning is a big game-changer for our family as it takes one major stressor off of my plate as a mom! Check out my Meal Planning For The Busy Mom eBook for 100 pages worth of tips and tricks for meal planning. I also just launched a Healthy Eating: Kids Edition eBook that is designed to help you meal plan for even the pickiest eaters! It's a huge help with managing breakfast, packing school lunches, and coming up with dinner ideas your kids will love. Click here to bundle both eBooks and save!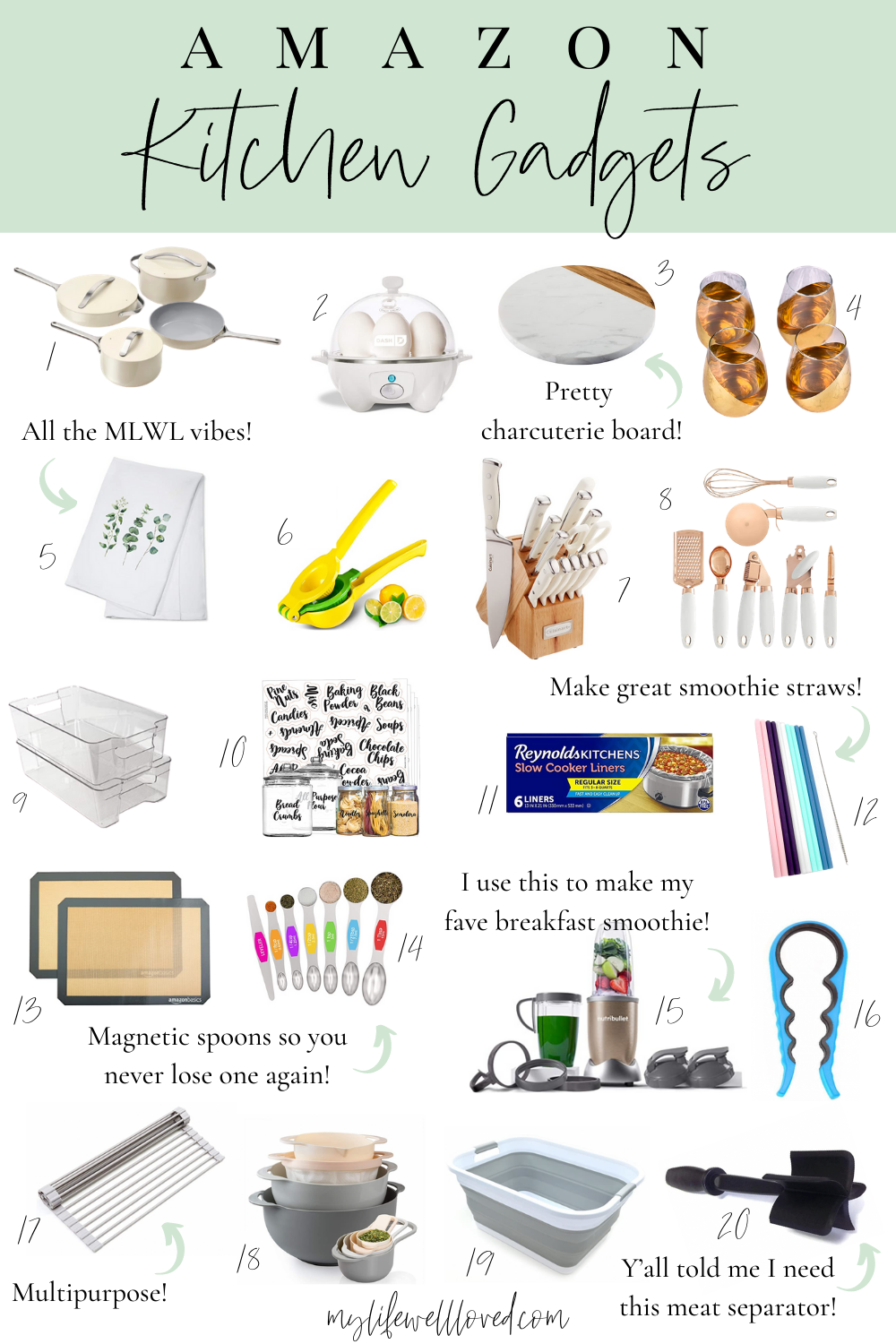 SHOP The Kitchen Gadgets On Amazon Post HERE: 1. Caraway Cookware // 2. Dash Hard Boiled Egg Maker // 3. Marble Cheese Board // 4. Gold Dipped Wine Glasses // 5. Eucalyptus Kitchen Towel // 6. Lemon/Lime Juicer // 7. Cuisinart Knife Set // 8. Kitchen Utensils // 9. Fridge Organizers // 10. Labels // 11. Crockpot Liners // 12. Reusable Straws // 13. Baking Sheets // 14. Magnetic Measuring Spoons // 15. Nutribullet // 16. Lid Remover // 17. Drying Rack // 18. Nesting Bowls // 19. Washing Tub // 20. Mix and Chop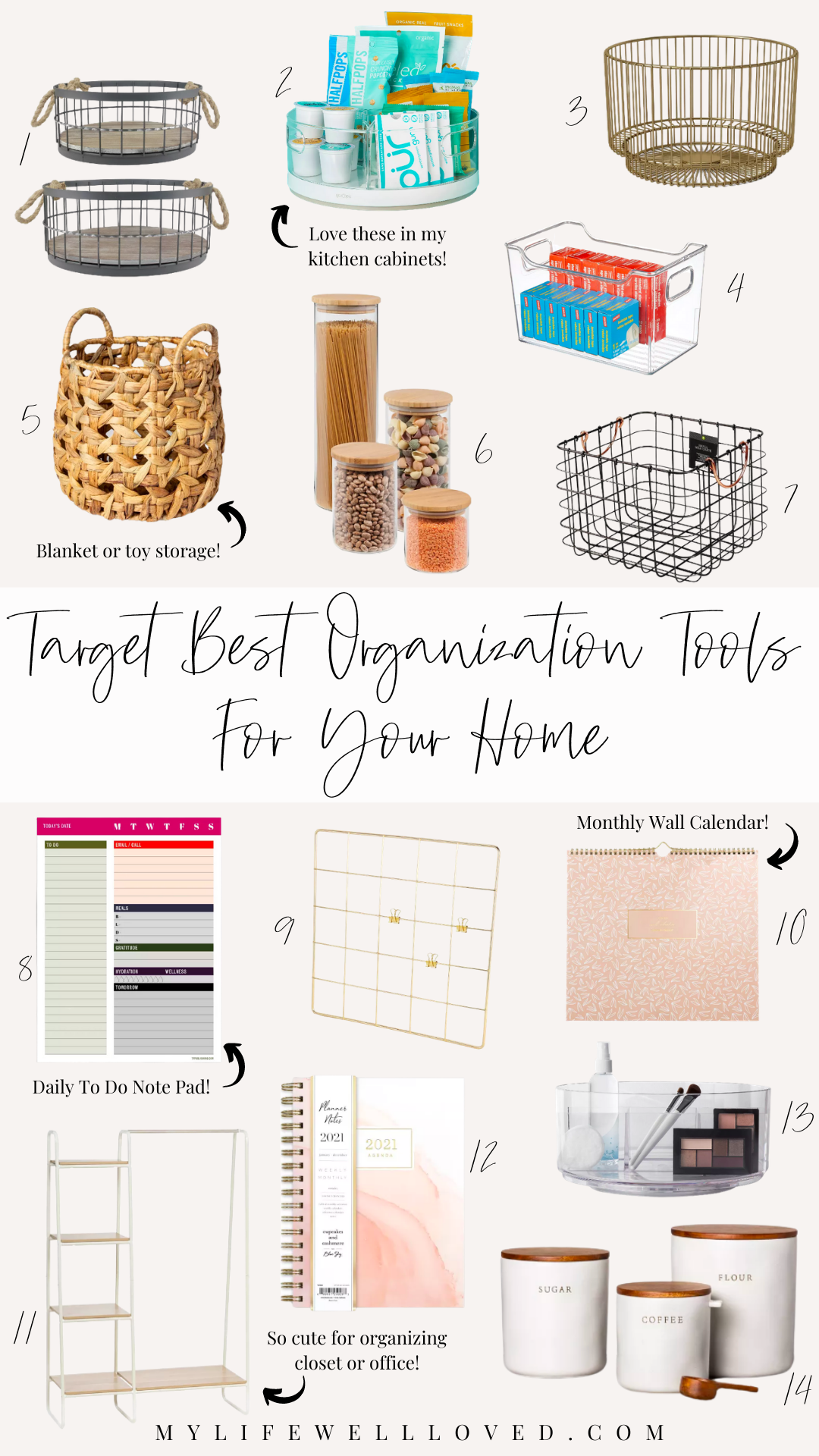 SHOP The Best Organization Tools For Your Home Post HERE: 1. Round Metal Wire Cage Basket // 2. Turntable With Bins // 3. Gold Wire Basket // 4. Organizer Bins // 5. Weave Basket // 6. Bamboo Jars // 7. Milk Crate // 8. Daily Task Pad // 9. Gold Grid Wall Organizer // 10. Wall Calendar // 11. Garment Rack // 12. Weekly Planner // 13. Turntable Beauty Bin // 14. Sugar Canister, Coffee Canister, Flour Canister

SHOP The Best Home Organization Products Post HERE: 1. Water Bottle Organizer // 2. Craft Keeper // 3. Toy Organizer // 4. Classroom Craft Keeper // 5. Cultivate // 6. Lazy Susan Organizer // 7. Drawer Organizer // 8. Reminder Binder // 9. Makeup Travel Organizer // 10. Large Basket // 11. Label Maker // 12. Over The Door Hair Tool Organizer // 13. Charging Dock // 14. Elegant Marble Notebook // 16. Makeup Organizer // 17. Tote Saavy Organizer

SHOP The Back To School Amazon Favorites Post HERE: 1. Washable Markers // 2. Magnetic Dry-Erase Weekly Planner // 3. Planner // 4. White Dinosaur Backpack // 5. Unicorn Backpack // 6. Triangle Crayons // 7. Hanging Wall Calendar // 8. Blue Dinosaur Backpack // 9. Lunchbox Insert // 10. Pencil Boxes // 11. Pencil Gripper // 12. Popsicle Lunchbox // 13. Blue Backpack // 14. EXPO Markers // 15. Multipack Folders // 16. Silly Scent Markers // 17. Dino Backpack // 18. Personalized Scissors // 19. Elmer's Glue // 20. Colored Pencils
Check Out More Back To School Posts Here:
Shop The Back To School Organization Post Here:

Pin The Back To School Organization Post Here!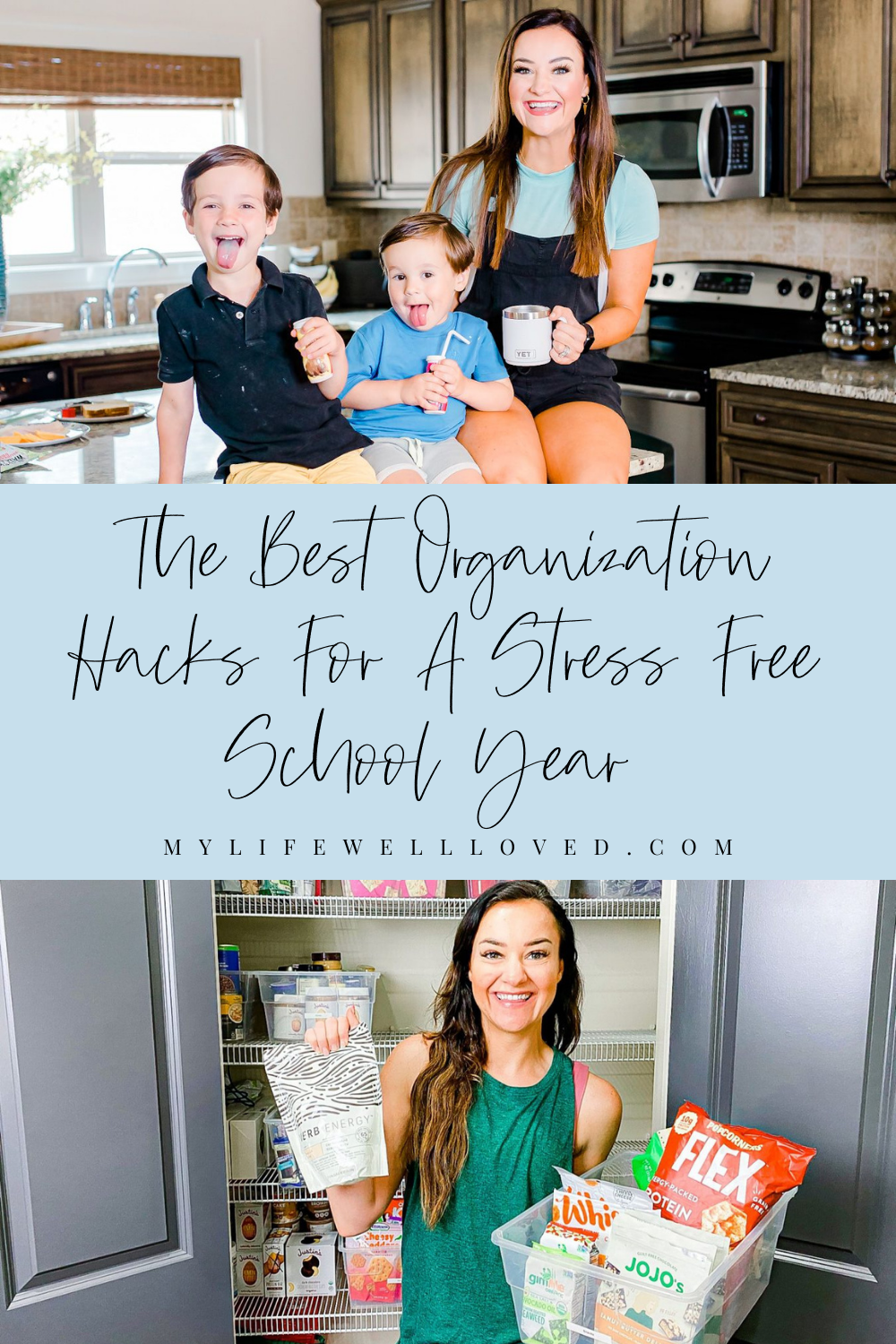 Heather Brown helps busy mamas of young littles who are caught in the hustle to find encouragement in their journey to true health, from the inside out, starting with the heart. Read her journey of learning to live a life well-loved
HERE!