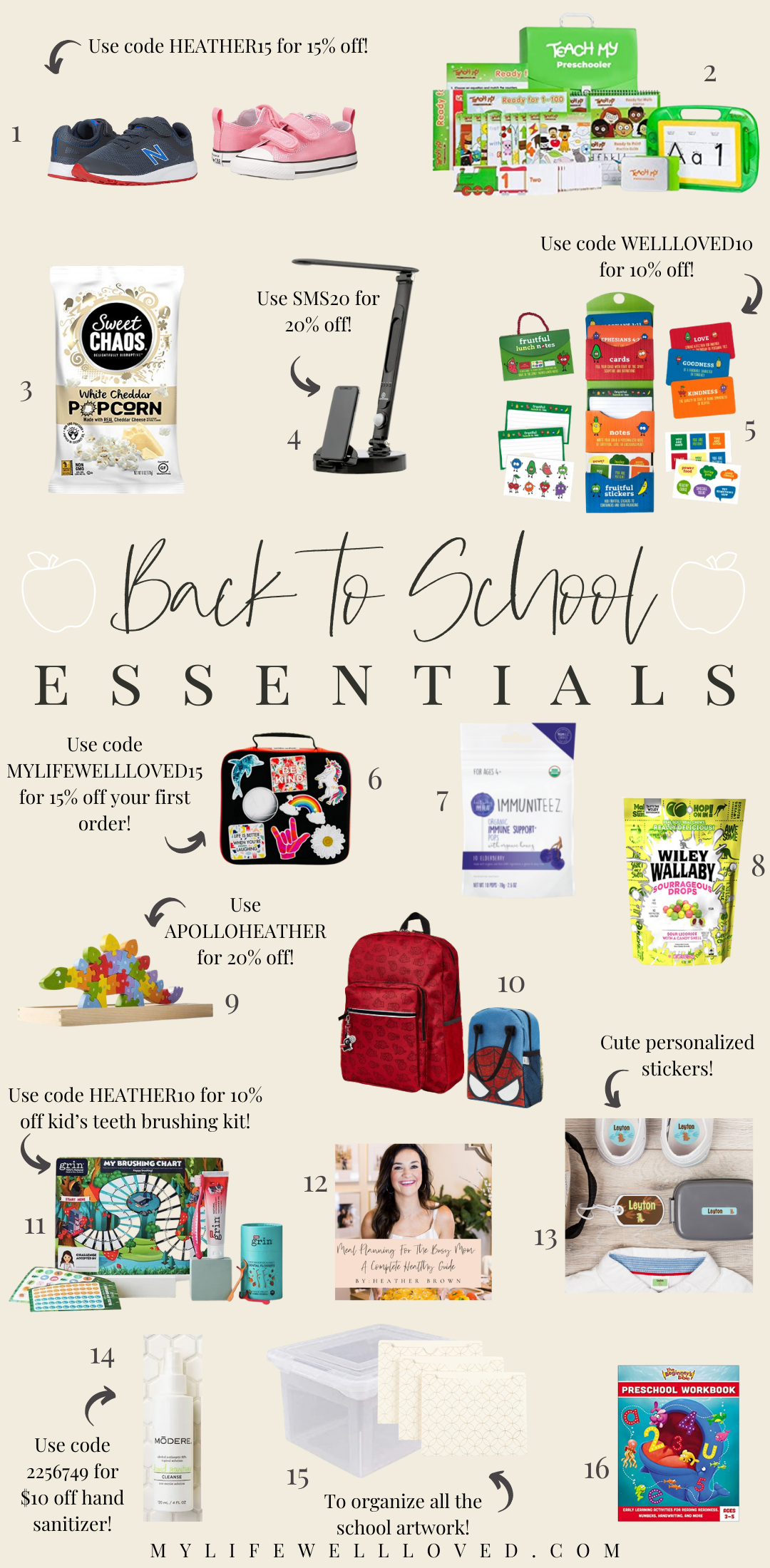 It is crazy to me that we are switching gears to back to school mode! It seems like we JUST started our summer and it's already coming to an end. If you are feeling stressed just thinking about where to start preparing for the new school year, you are NOT alone. This time of year is always bananas, so I thought I'd help you out and round up the TOP back to school essentials you need for the new school year. I'm gonna keep the list pretty slim this time and bring you more in the coming weeks but for now, I gotta jet to squeeze in all the extra summer fun I can into each day with my boys!

BOOKMARK this page as my Back to School Home Base so whether you want to find meal planning help, or recipes in the top navigation, or all the best gear and more, you should be able to find it here or by using that little search magnifying glass in the upper right hand corner. For instance, search picky eating if you want tips on that or easy recipe or backpack or water bottle etc to get all my favorites at your fingertips! The blog is LOADED with all kinds of helpful resources you just can't squeeze in on Instagram stories each day.
Did you hear?! I just launched a KID'S EDITION to my Meal Planning For The Busy Mom eBook! My HEALTHY MEAL PLANNING: KID'S EDITION EBOOK is FULL of the best breakfast, lunch, and dinner ideas for your picky eaters! I know what it's like to struggle to find foods that my kids will enjoy, while also making sure they get the nutrients they need. Click here to bundle & save!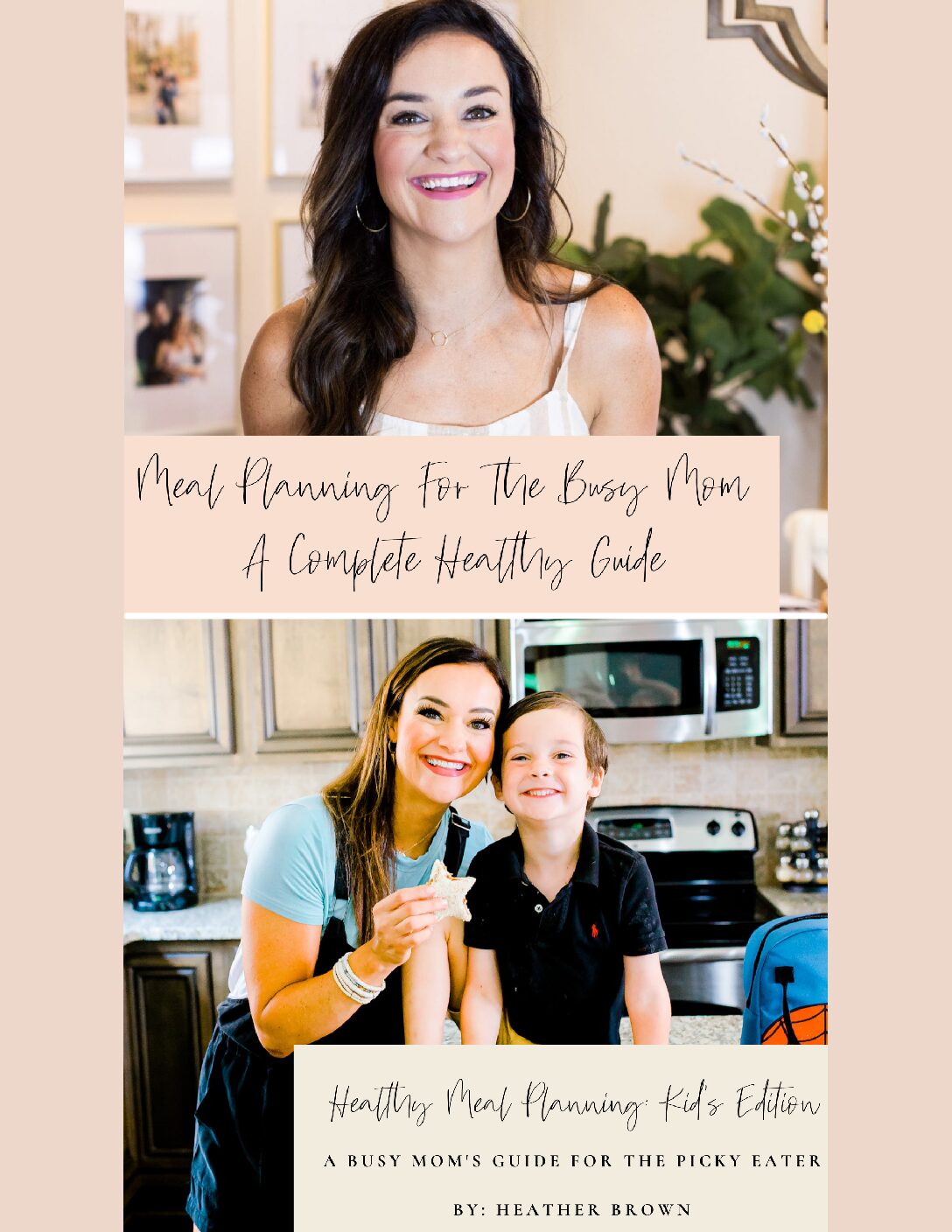 Shop The Back To School Essentials Below!
Our 17 Favorite Back To School Essentials:
#1 Jenzy // Use my code HEATHER15 for 15% off // Y'all know I'm a sucker for cute shoes…not just for myself but the boys' too! Jenzy made my back to school essentials list because it provides the most personalized and fun way for busy moms to shop for their young kids. Kids outgrow their shoes SO QUICKLY and finding the right fit in a new pair can be frustrating and time-consuming. It takes me forever to decide on which size for the boys because it is always changing! On Jenzy, you can easily shop for shoes for your child with instant sizing recommendations based on a simple 5-question quiz about your child and the shoes they currently wear. It's all the fun of shopping and none of the hassle! Follow @shopjenzy on Instagram!
#2 Teach My Preschooler // This award-winning, screen-free, all-in-one learning kit is great for mastering beginner reading, printing, numbers to 100, and early math. This is a wonderful tool for getting your little one ready for school! Leyton has LOVED Teach My for years and we will start Finn with a Teach My kit soon!
#3 Sweet Chaos Popcorn // These yummy snacks will be a lunchbox favorite and are back to school essentials because not only do my kids love it, mama does too! It's the perfect mix of sweet and salty snacks. The cake batter is my personal favorite flavor! This non-GMO popcorn is popped in coconut oil, and is certified gluten-free! Follow @sweetchaossnacks on Instagram and be on the lookout for their FALL-favored popcorns!
#4 LumiCharge II- All In One LED Desk Lamp & Phone Dock // LumiCharge-T2W- LED Desk Lamp with Bluetooth Speaker & Wireless Phone Charger // Use SMS20 for a discount // The LumiCharge II- All In One LED Desk Lamp & Phone Dock or the LumiCharge-T2W- LED Desk Lamp with Bluetooth Speaker & Wireless Phone Charger are the perfect companions for your child's bedside table while they do their bedtime reading! It is a lamp and a phone charger in one! The LED light is completely adjustable so you can control exactly where your light is going and how bright you want it to be. The universal phone dock can be used with multiple smartphones, no cords are needed! This is especially great if you're sending one of your kids to college!
#5 Star Kids Company Fruitful Lunch Notes // Use my code WELLLOVED10 for 10% off // These Fruitful Lunch Notes are Fruit Of The Spirit-themed products to use in your kids' lunch boxes! How SWEET! Use these stickers, sticky notes, and note cards in their lunch box and pack your little's lunch with love! We recently ordered a set and I can't wait to surprise Leyton with fun notes in his lunchbox. This is a great back-to-school tool for moms. Follow @starkidscompany on Instagram!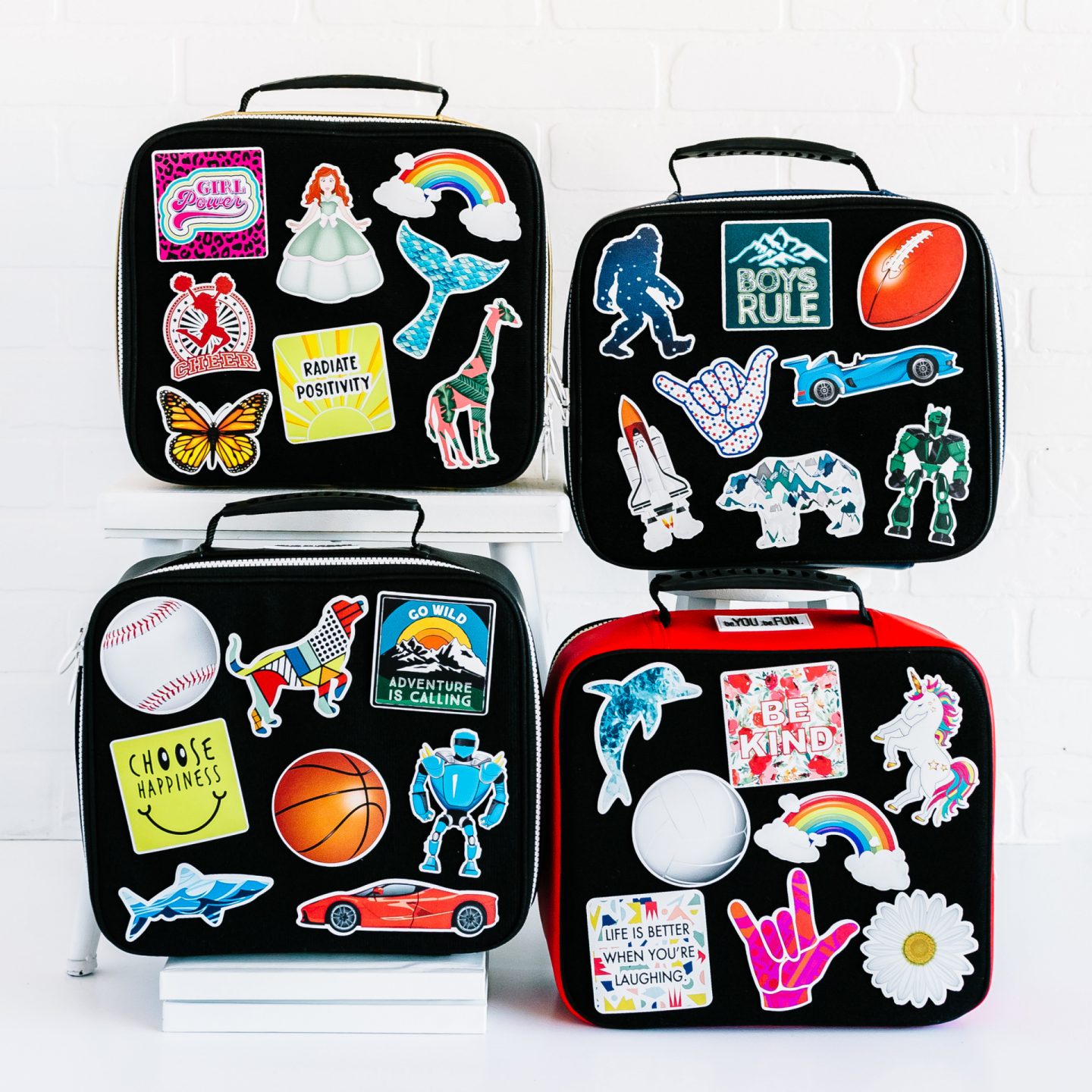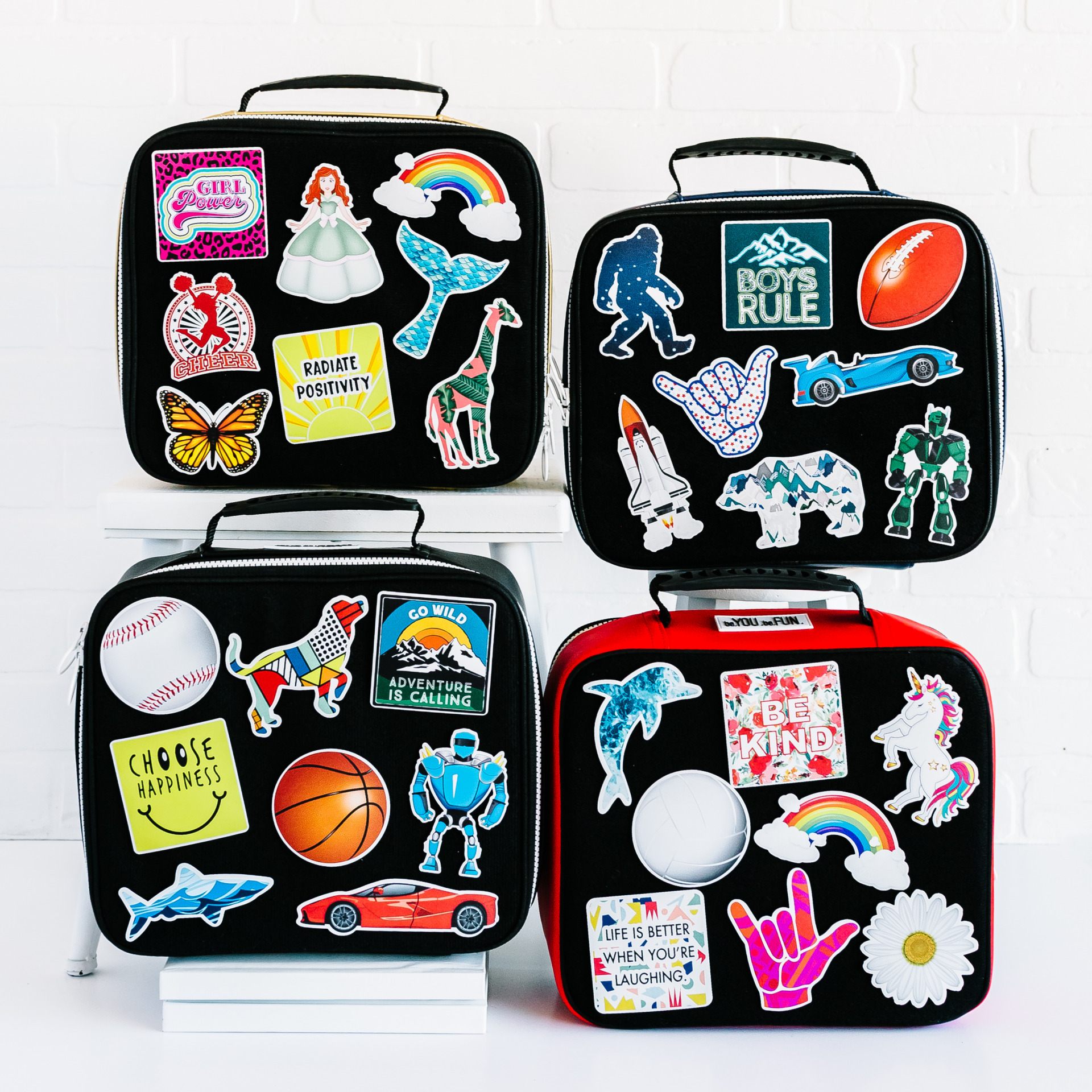 #6 be.YOU.be.FUN. Lunch Boxes // be.YOU.be.FUN. Patches // Use my code MYLIFEWELLLOVED15 for 15% off your first order // Does your kid often get tired of the lunchbox they picked out at the beginning of the year?! With the be.YOU.be.FUN lunchboxes and patches, they can be unique and embrace their individuality! The be.BOX. has a loop material on both sides that provide the perfect blank slate for the hook material YOU.patches. Your kiddos can trade amongst friends or siblings, collect or rearrange their YOU.patches. over and over again because there's no wrong way for YOU to be.YOU. My boys of course loved the rocket ship and animal ones!
#7 Momeez Choice Immuniteez // We are long-time fans of Lolleez for sore throats, upset tummies and now are so happy to use their new immunity-boosting elderberry pops! I love having an immune-boosting option in the form of a lollipop because the boys think it's a fun treat! Immuniteez are made with Vitamins C, D, and E, as well as Zinc, Selenium, and more! They are USDA-certified organic, non-GMO, gluten-free, dairy-free, and nut-free. These were created by a mom! They are for ages 4+. Follow @momeezchoice on Instagram!
#8 Wiley Wallaby // My boys LOVE all Wiley Wallaby snacks! I try to beat them to the pink sourrageos drops and Leyton tries to score the green first and then bless him, Finn gets what's left behind, HA! We take our Wiley Wallaby to the pool with us all the time, and they would make a great lunchbox addition. They're packed full of flavor but with WAY less sugar and no dairy or fat! I am purchasing the big bag for the school year and adding a few treats to their lunchboxes on special days! We love the flavors watermelon and green apple!
#9 Apollo Box Dinosaur Alphabet Puzzle // Fun Dinnerware For Kids // Use APOLLOHEATHER for 20% off // This dinosaur alphabet puzzle and fun dinnerware for kids would be awesome additions to your end-of-summer fun. I got these for my boys for their "back to school happy" and birthday presents! Follow @theapollobox on Instagram for more cute ideas for kids!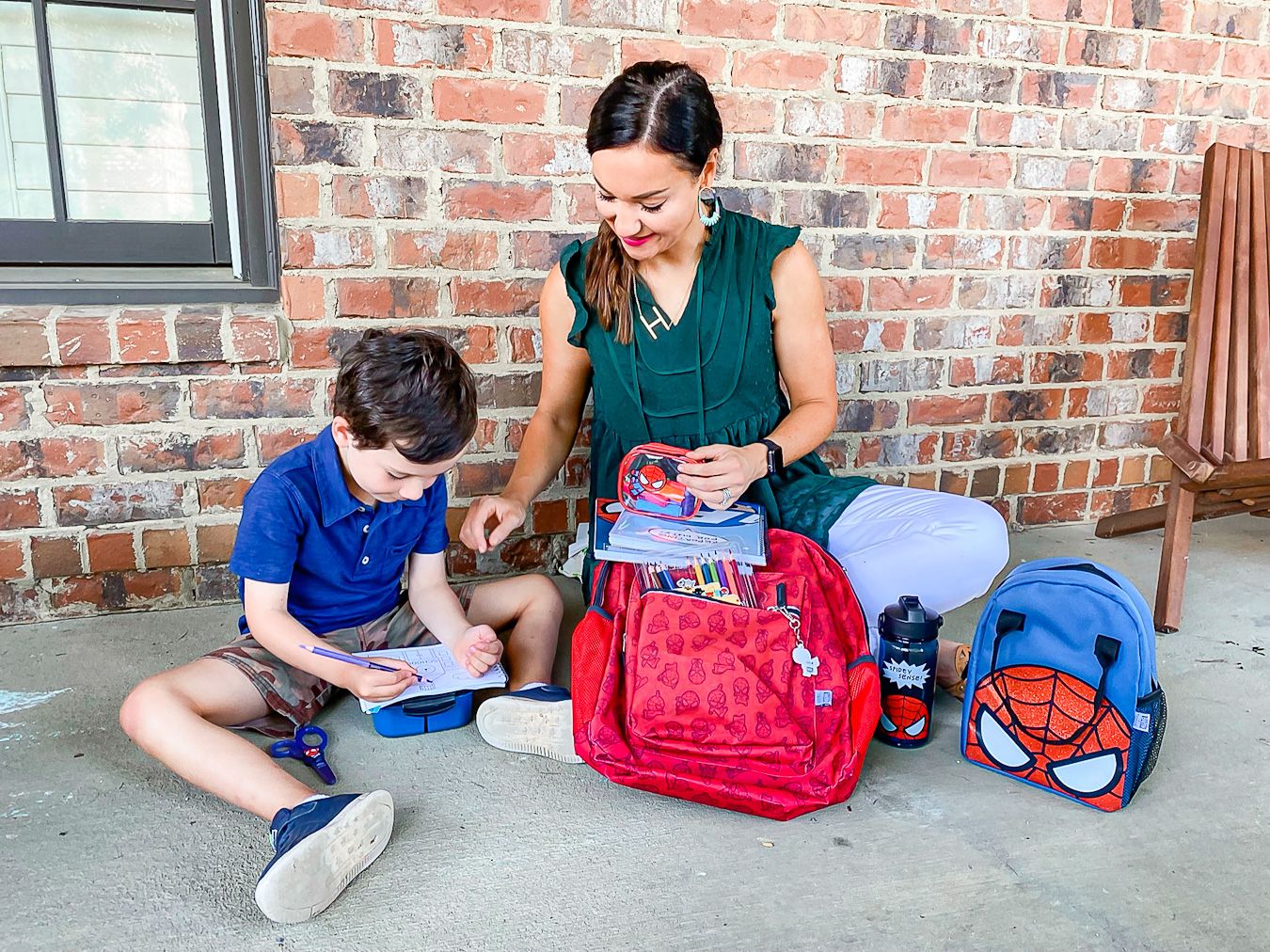 #10 Yoobi // They have so many cute, new Marvel-themed products! How fun is that glittery spiderman lunchbox?! It's so "boy" but still really cute and age-appropriate! Leyton is obsessed with the Yoobi colored pencils. Follow @yoobi on Instagram! You can shop their products at all your favorite retailers like Amazon, Target, and Walmart!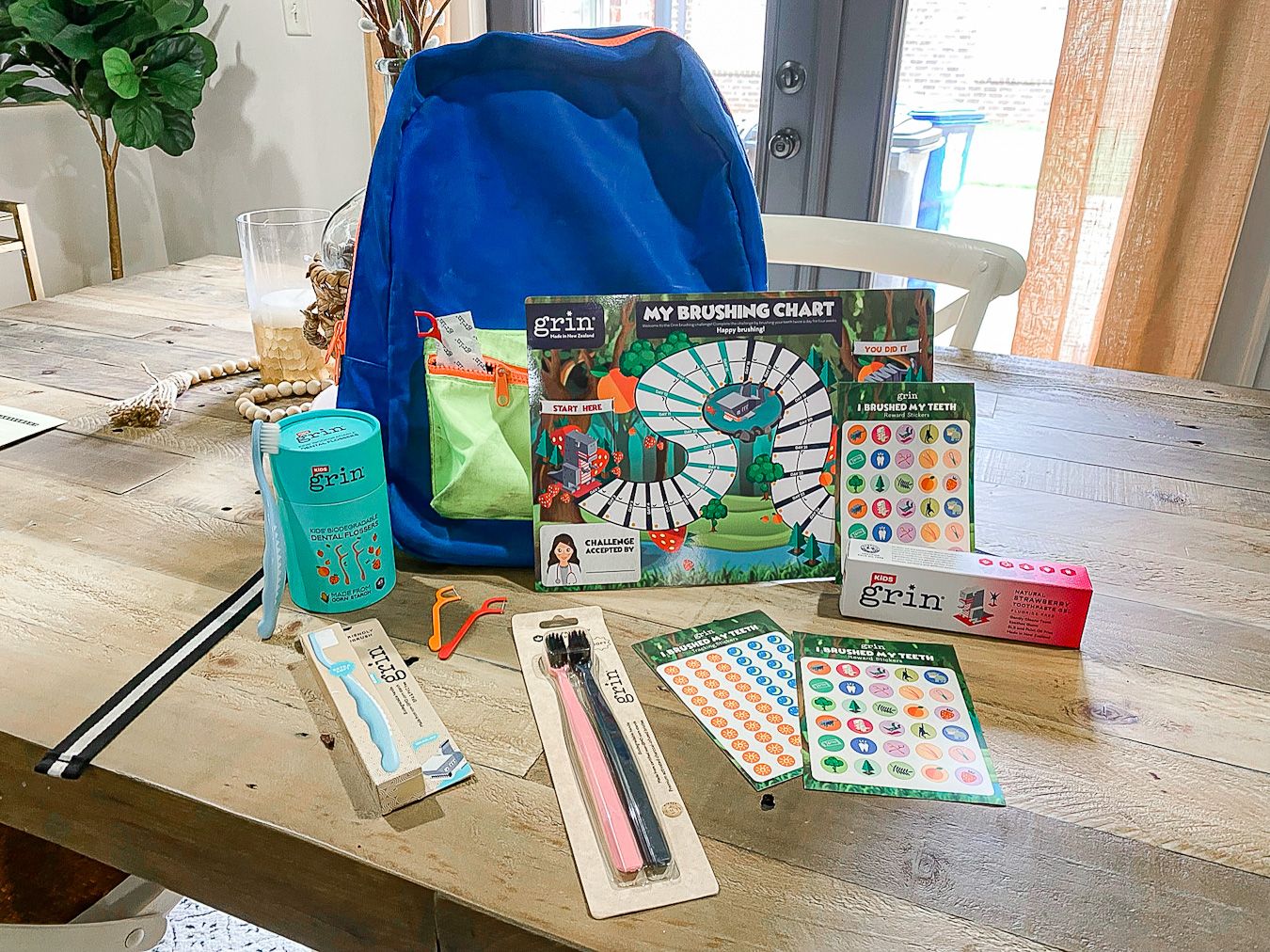 #11 Grin Natural's 123Grin! Oral Care Set // Use my code Heather10 for 10% off // Oral care time is family time! We always work on singing the ABC song twice while brushing our teeth. Grin Natural's 123Grin! Oral Care set can get your kids excited about brushing and flossing their teeth! It's so important to teach them a proper oral care routine and what better time than back-to-school? Their natural toothpaste is a yummy flavor that kids will love! It contains only good, natural ingredients so there is no SLS, no added sugar, no preservatives, no paraben and it is palm oil-free. The biodegradable dental floss is kid-friendly and good for the environment, too! Here's a pro tip: create a rewarding chart to help make their oral care routine with FUN! Follow @grinnatural on Instagram!
#12 Meal Planning For The Busy Mom eBook // If there's one piece of advice I can give you as we start the new school year, it's to start meal planning! It's a HUGE game changer for our family. Dinner is one less thing you'll have to think about! I break down ALL the tips and tricks in my eBook to help save you TIME AND MONEY + my eBook is chock full of printables and charts! BONUS TIP: I just launched a NEW Kid's Edition eBook that was created just in time for back to school, to help you find foods your kids will love. Even the pickiest eaters! You can get both eBooks as a bundle and save!
#13 Mabel's Labels // These are the CUTEST little labels! I like to label every little thing because it's so easy for their stuff to get mixed up with other kids. They are adorable!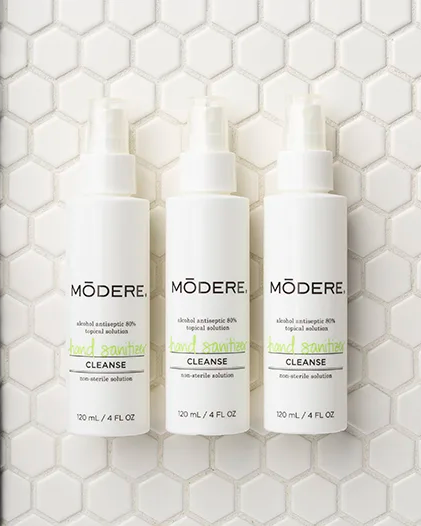 #14 Modere Hand Sanitizer // New customers save an additional $10 when you use code 2256749 // Hand sanitizer is important for going back to school because as we all know, germs are everywhere. These are easy to throw in your car or in your child's backpack for frequent hand-washing! Mild scent + cleaner ingredients for the win! Last year, I shared that I made a HAPPY basket for Leyton's teacher with hand sanitizer in it. Such a fun and unique way to give to your little one's teacher, yourself, and your kiddo with this 3 pack set!
#15 Amazon Bin & Erin Condren File Folders // These are great tools for staying organized! It can get a little crazy keeping up with permission slips, report cards, and other school forms, so these are handy! I personally use this system with labels to keep Leyton's artwork contained and broken down by year. This has been a game-changer for my artwork chaos that was taking over my fridge, office, and laundry room from his backpack each day!
#16 The Beginner's Bible Workbooks // It's crucial that we equip our littles with the Word of God so that they know they are loved by Him each and every day! This Beginner's Bible is a great one for starting out with memorizing scripture. Leyton has been loving the Learn Your Numbers and Letters dry erase books that teach him about Bible stories + the preschool workbook during quiet time when Finn naps.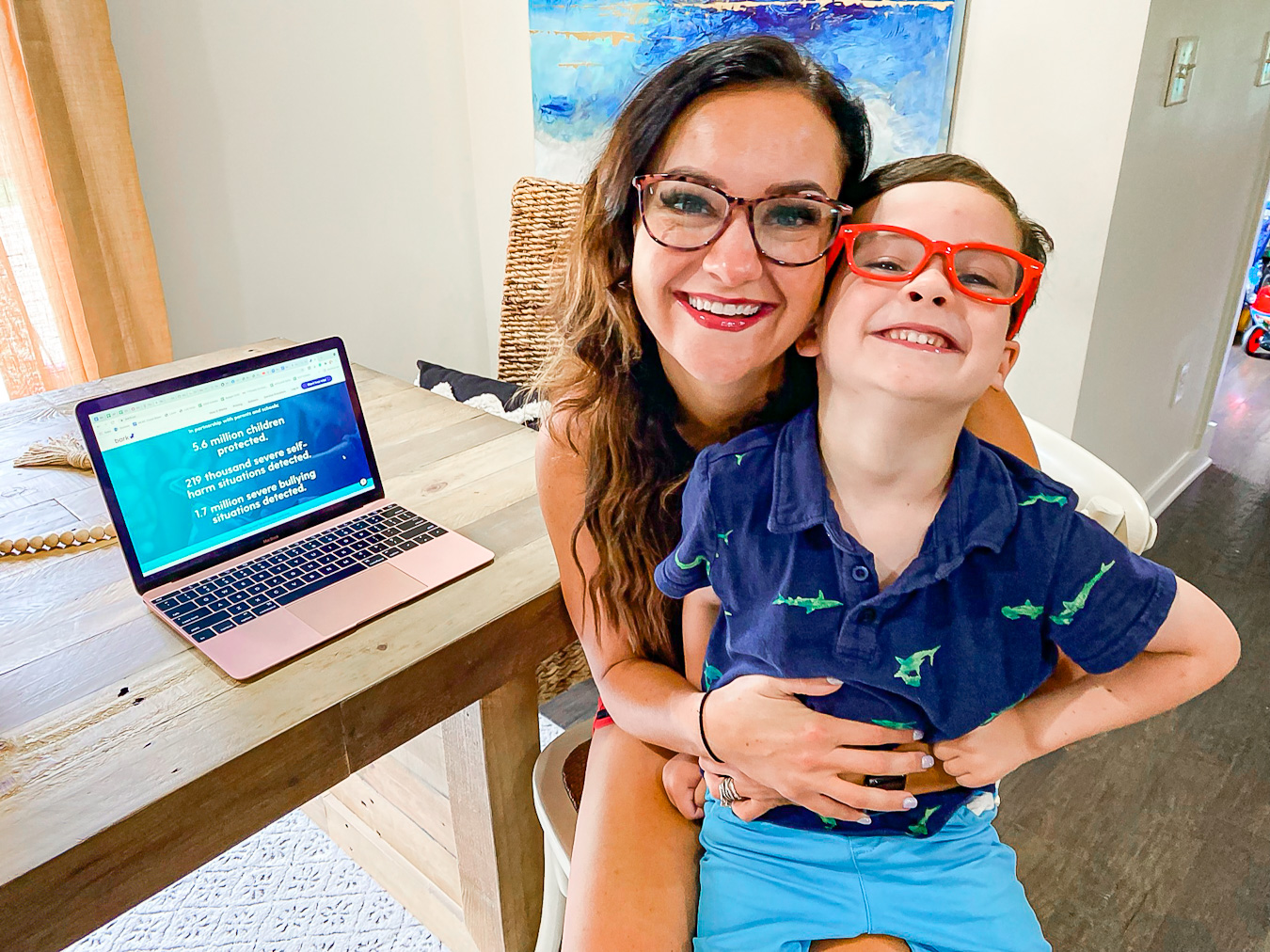 #17 Bark // Use my code WELLLOVED to get 15% off your subscription for life! // Bark is a parental control tool that you can use to monitor your child's online activities for potential dangers. They cover text messages, email, and more than 30 social networks (including YouTube!). At just $99 a year (for the premium service), you can protect ALL of your kids on ALL of their devices. In addition to sending alerts about worrisome activities, Bark can help parents set healthy screen time limits, block websites and apps, and get powerful insights into their kids' online worlds. Here's a great video about the importance of online safety to help you kick off a conversation about online safety with your children!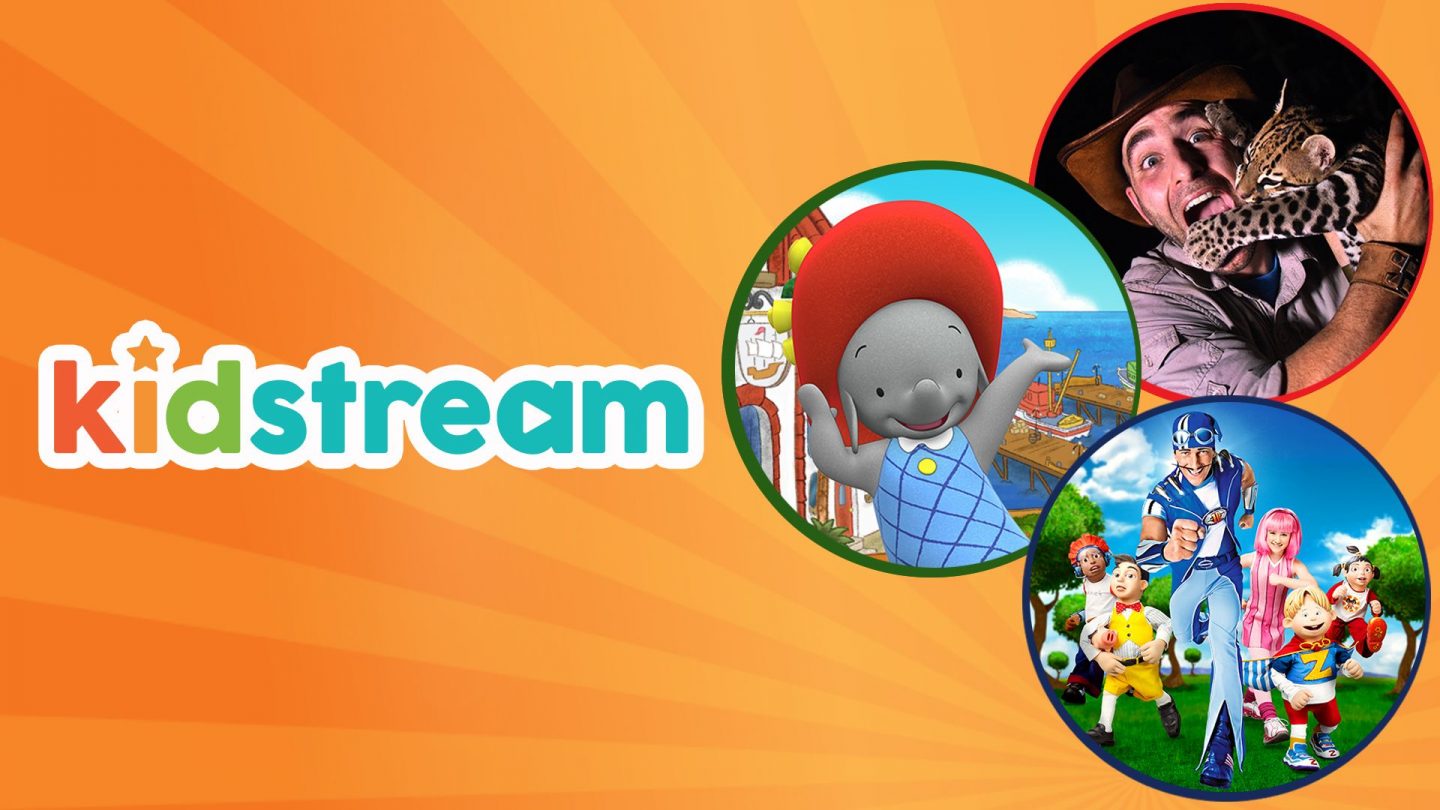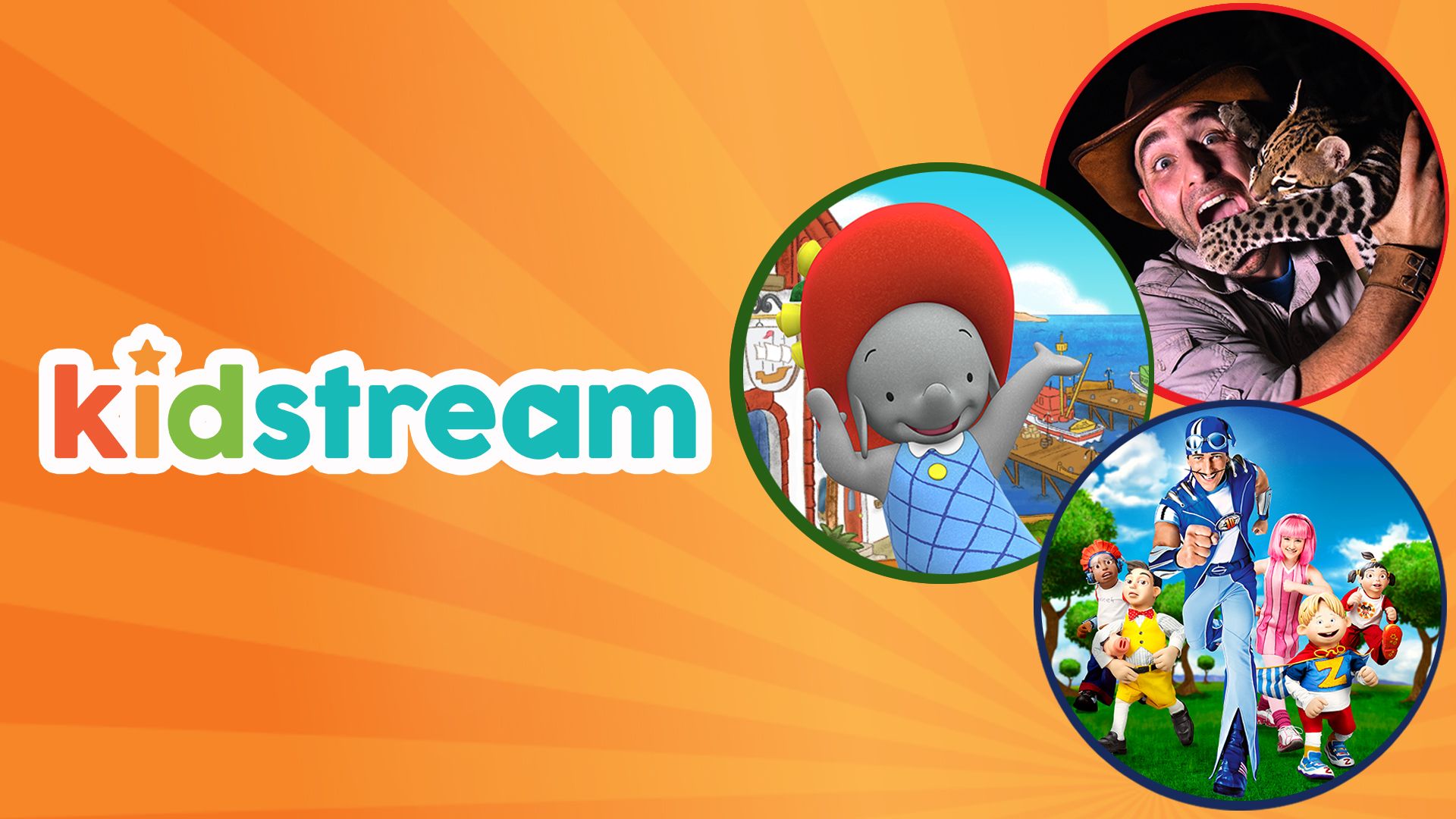 #18 Kidstream // Kidstream is high-quality + educational entertainment for your kids. They have tv shows that both kids and parents love. They have shows that promote curiosity, individuality, and that cater to a wide variety of interests! A few of their top shows include The Wiggles, Coyote Peterson, LazyTown, and Science Max. Sign up now to try it for free!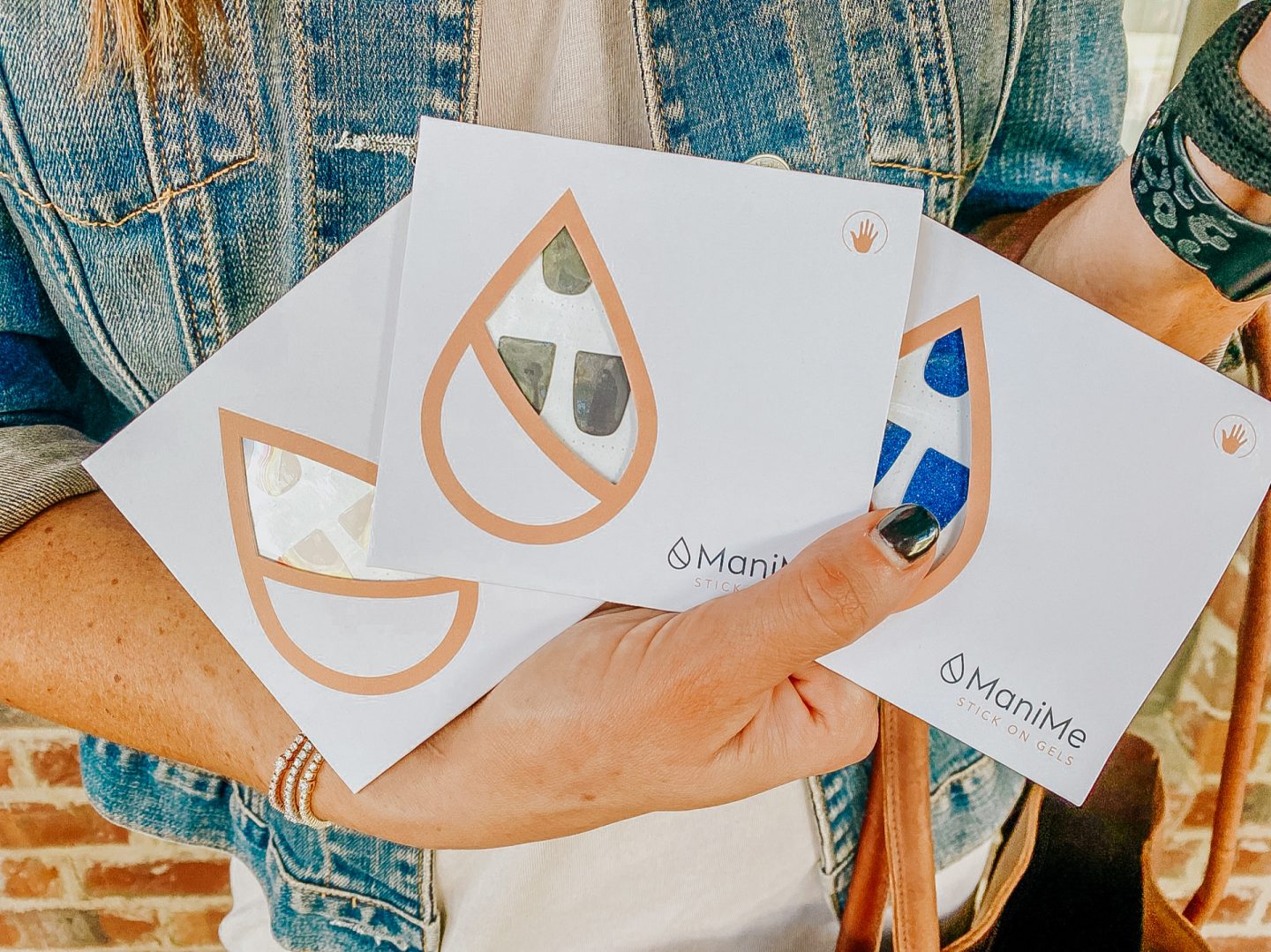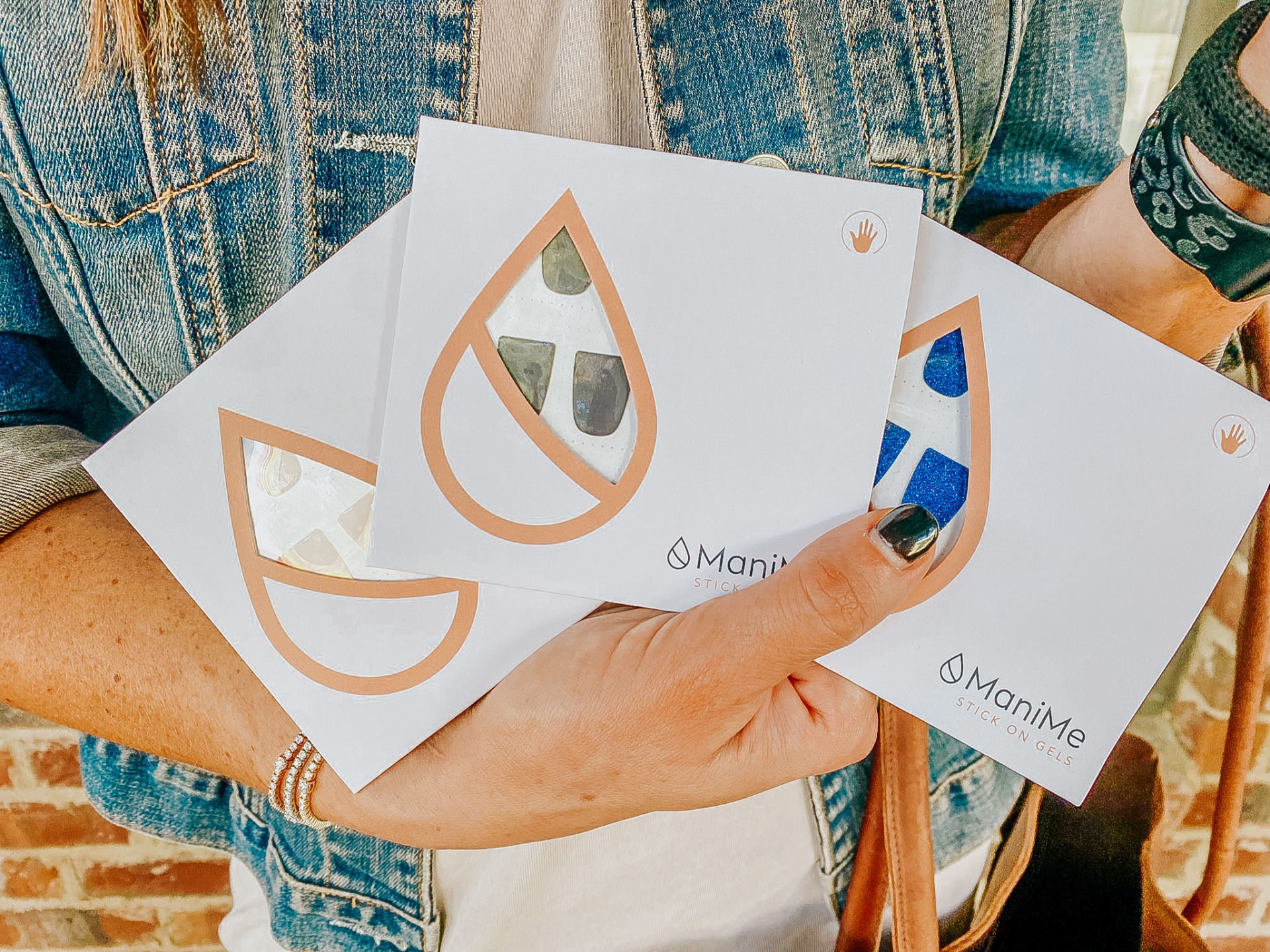 #19 ManiMe // With all the craziness of back-to-school season, mamas and teachers deserve to take a chill pill and get in some self-care, am I right? There is so much going on this time of year, and things only ramp up as Q4 approaches . Whether you're running your kids from activity to activity, or getting ready for homecoming, you deserve a little break from the busy-ness.
Using ManiMe gel manis and pedis you can get just the break you deserve..but make it totally rad! ManiMe teamed up with nail artists @heluviee and @TheHangEdit to create these 90's themed nail sets that are the bomb dot com. With really fun designs that will take you right back to the good old days, you'll be the Rachel of your group (the coolest Friends character, obviously!) Grab your set HERE for yourself, a teacher gift, or for your older kiddos!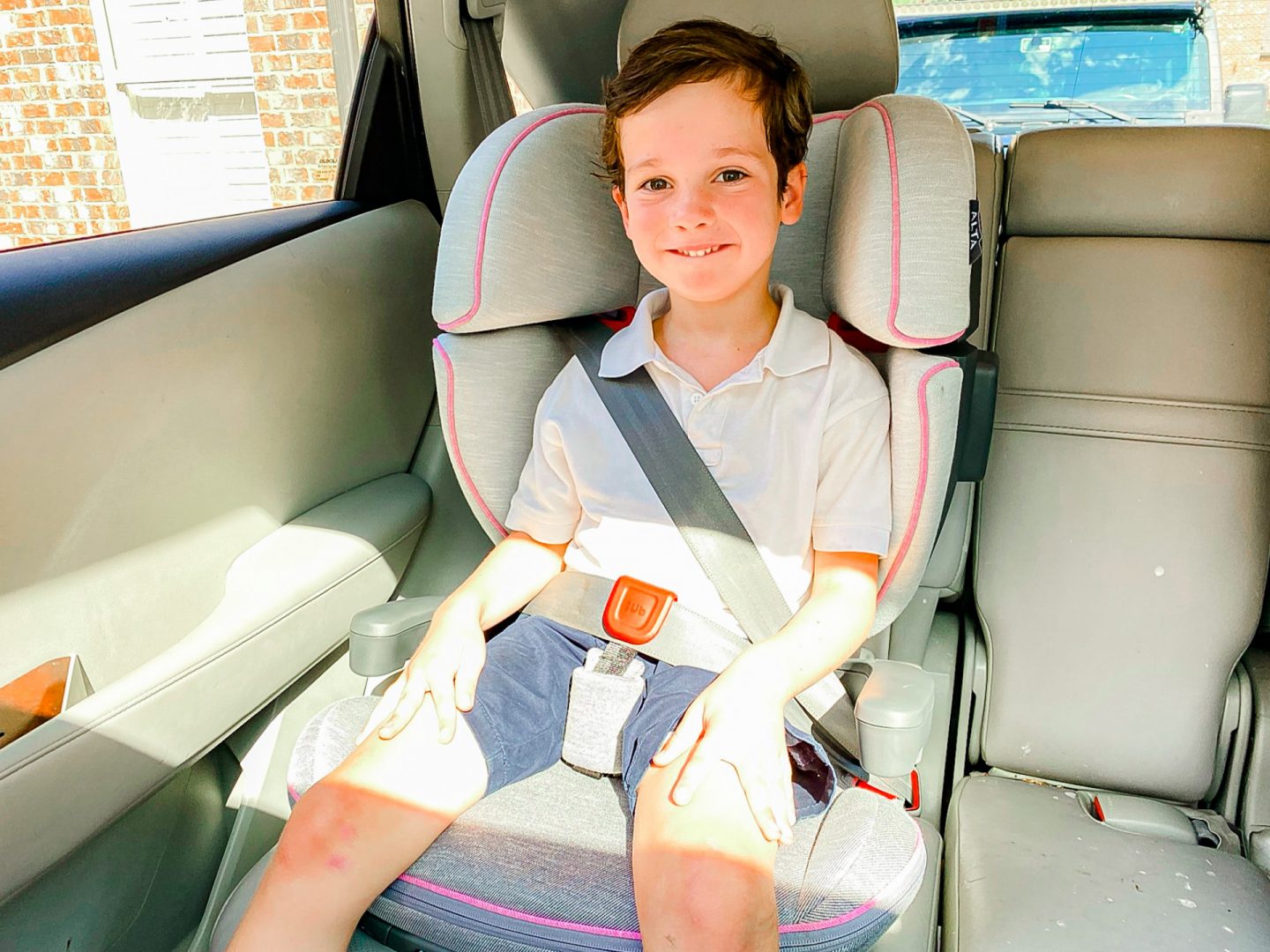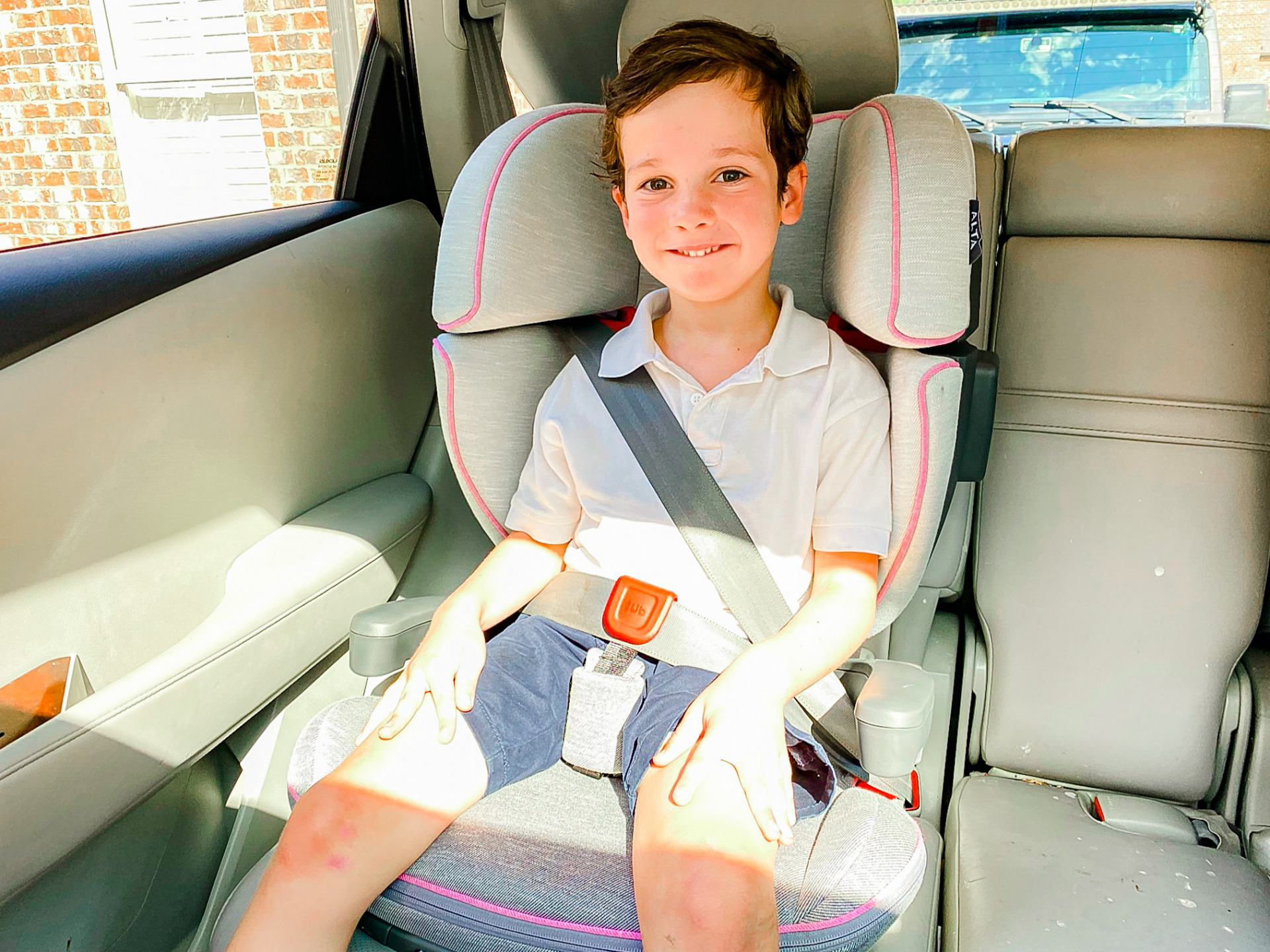 #20 UPPAbaby Car Seat // Now that Leyton is in school, his schedule is different! That means some days I will be picking him up, and other days it might be Eric, or maybe a babysitter, so we are going to need multiple car seats in multiple places! That's why we are partnering with UPPAbaby and their ALTA High Back Belt Positioning Booster car seat! It provides the level of safety that makes me comfortable knowing Leyton is riding in it. Plus, it has a seven-position Active Support Headrest so it can continue to grow with him! It has a specialized foam to protect his head from impact, rigid LATCH connectors to secure the booster to the seat, and a removable cup holder! Leyton will be riding in style, and this mama will be at ease knowing he's safe!
Thank you to be.YOU.be.FUN., Momeez Choice, Sweet Chaos, Jenzy, Star Kids Company, Lumicharge, Teach My, Apollo Box, Yoobi, Wiley Wallaby, Grin, Kidstream, ManiMe and UPPAbaby for sponsoring this post.
Check Out More Back To School Posts:
Shop The Back To School Essentials Post

Pin The Back To School Essentials Post For Later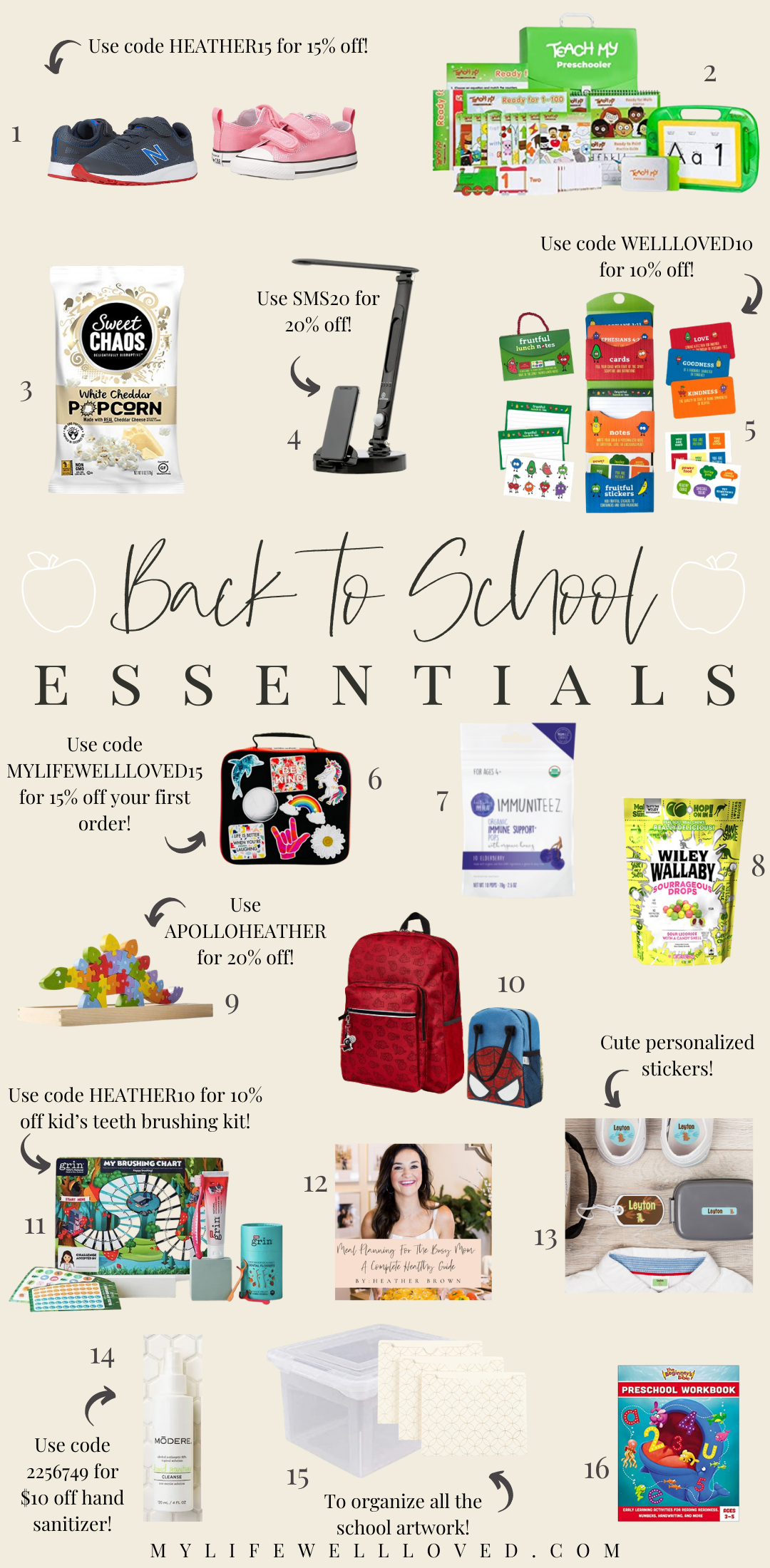 Heather Brown helps busy mamas of young littles who are caught in the hustle to find encouragement in their journey to true health, from the inside out, starting with the heart. Read her journey of learning to live a life well-loved
HERE!